Blessed with incredible landscapes, abundant greenery, and a peaceful way of living, Switzerland offers a highly attractive lifestyle and stable environment for non EU foreign nationals looking to call this beautiful nation home. The Switzerland Citizenship By Investment Initiative offers just that — a window into living in Switzerland with a residence permit, followed by citizenship after a set number of years. 
In this guide, you'll learn about:
Financial requirements to receiving Swiss citizenship as a non EU citizen

Benefits of being a Swiss citizen

Step-by-step guide to securing Swiss residency 

Plus more!
What is Switzerland citizenship by investment?
The Swiss Golden Visa program is aimed at attracting non-EU high-net-worth individuals and foreign investors by granting them residency rights in the nation in exchange for a financial contribution to its economy. Individuals can qualify for Swiss citizenship after residing in the nation for a period no less than 10 years – previously 12 years.
While Switzerland's citizenship by investment program is more of a residency scheme that leads to a passport by investment, the premise is the same. You must make a minimum investment to the Swiss economy and are only then rewarded with living in Switzerland and eventual Swiss citizenship. Some most notable citizenship by investment programs include Turkey citizenship by investment, Malta citizenship by investment and Bulgaria citizenship by investment.
Permanent residency
A third-party national who wishes to settle in Switzerland may apply for a C-type permanent residence visa. If they do not have familial links to the country, like as a Swiss spouse or parents, or unless they are of particular nationalities, they can only do so after ten years of continuous residence in the country.
Swiss citizenship
Certain criteria must be met to be eligible for citizenship by naturalization in Switzerland. These include having resided in Switzerland for a minimum of ten years, possessing a valid residence permit, exhibiting proficiency in one of Switzerland's official languages, and showcasing a solid integration into Swiss society. These requirements ensure that applicants have a substantial connection to the country and have actively assimilated into the local culture and way of life. In addition, as Switzerland accepts dual citizenship, individuals are not required to relinquish their present nationality.
Swiss nationals enjoy a handful of benefits and rights under their constitution, including excellent healthcare, freedom of movement within the EU and across the world, tax benefits and more. All of this makes Swiss citizenship all the more appealing. There are other paths to citizenship in Switzerland aside from the Golden Visa scheme, those being by birth or descent, or by marriage to a Swiss citizen.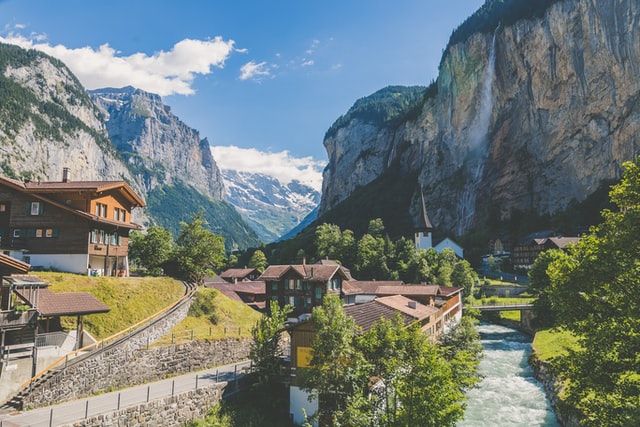 Why consider living in Switzerland?
Beyond Swiss chocolate and Swiss cheese, as a foreign national, life in Switzerland is nothing short of excellent. Home to stunning national parks and gorgeous landscapes, Swiss residency provides for a high quality of life. As a politically and economically stable nation with Switzerland's financial system in your corner, opportunities for work are plentiful. The country provides the opportunity to buy property in Switzerland and get residency if you just follow the necessary requirements.
In addition, the nation is known for being family-friendly, with plenty of top-rated educational institutions. For investors interested in tapping into an excellent business environment, fret not, Switzerland has it all. In fact, many of the world's major companies have chosen the nation as the location for their European headquarters. 
In Switzerland, there are many sorts of resident categories, with a difference established between EU or European Free Trade Association (EFTA) citizens and non-EU or non-EFTA nationalities. Citizens of the EU or EFTA can receive a residence permit with no issues if they have a work arrangement with a Swiss employer, if they can demonstrate that they are financially independent with enough income or wealth to support their living costs, or if they can become self-employed in Switzerland. While the process of gaining residency for non-EU or non-EFTA nationalities is more difficult, it is still possible.
Financial requirements for the Switzerland Investor Visa
Under the Swiss citizenship by investment scheme, you have two pathways to residency and becoming a Swiss citizen. Note, if you're after residency without being allowed to work, then the Swiss Residence Program is for you.
Option a) Swiss Residence Program also referred to as the Swiss Golden Visa:

Under this program one must pay CHF 200,000 as lump sum tax to the Swiss canton where you live. Depending on the canton this amount could go from CHF 400,000 to CHF 600,000 per year. You cannot work under this program.

Option b) Swiss Business Investor Program (or Swiss citizenship by investment):

Non EU nationals must establish a new Swiss company or invest in an existing Swiss company, provided that the turnover is no less than CHF 1 million. 
Route 1: Swiss Lump Sum Taxation
The Swiss Lump Sum Taxation provides a relatively quick pathway to residency. If you're a wealthy individual or retiree, then this option is well suited. For a minimum annual tax fee of 
CHF 250,000 or more (depending on swiss canton and excluding Zurich), you can live in Switzerland with your family and there's no need to declare worldwide income and assets to the tax authorities.
Generally speaking, the lump sum taxation is calculated by multiplying five times your annual rental income or total living expenses (whichever is higher). You must pay this sum to the tax authorities. 
The most popular swiss cantons for this program are Appenzler, Bern, Geneva, Fribourg, Graubunden, Jura, Nidwalden, Schwyz, St.Gallen, Vaud ,Valais, Lucerne, Slothurn, Obwalden, Thurgau, Ticino, and Zug.
Route 2: Swiss company formation 
You must make a minimum investment of CHF 1 million in a pre-approved business to obtain a residence permit. Note that when setting up a new business or subsidiary in Switzerland, you can choose a branch office or a separate legal entity in the form of a limited liability company or a stock corporation.
While it's a relatively straightforward process, you have to prove that your investment benefits the Swiss community by either keeping existing jobs or creating full time jobs for Swiss citizens. Your respective investment must be made in the canton where you will live, and be maintained during your residency. 
Switzerland Golden Visa Eligibility Criteria
Be a non EU citizen

Be aged between 18 to 55 

Clean criminal record

Good health

Official source of income

Proof of finances

Show proof of owned or rented accommodation in the country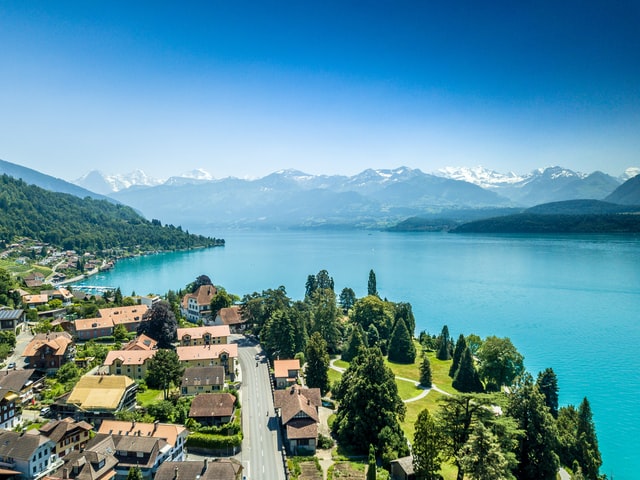 Benefits of Swiss Citizenship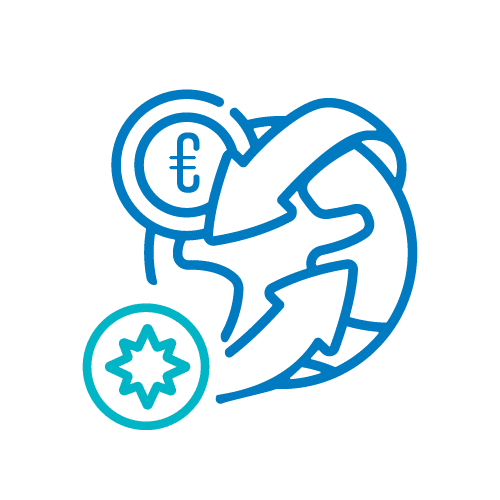 Freedom of movement
Visa free travel access to 172 countries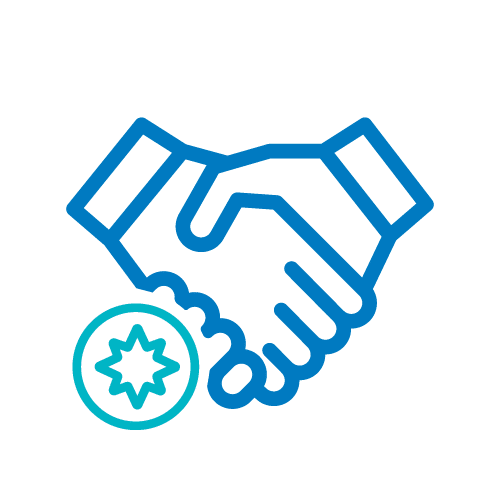 Business opportunities
Strong-performing economy and straightforward process to registering your business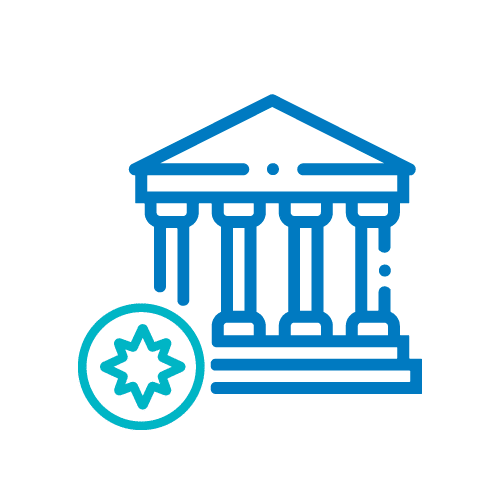 Top Swiss banks
Switzerland has some of the most secure banks in the world with an excellent banking facilities.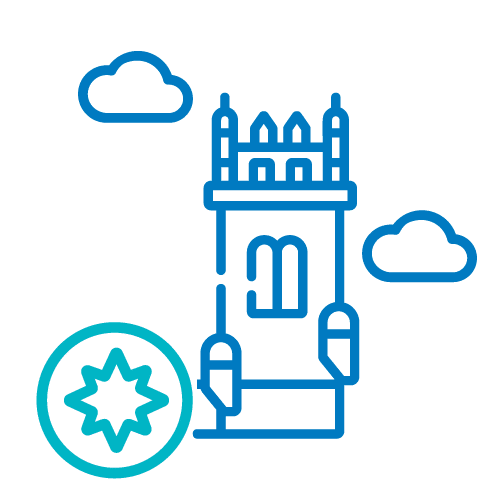 First-rate education
Switzerland boasts some of the best Universities in the world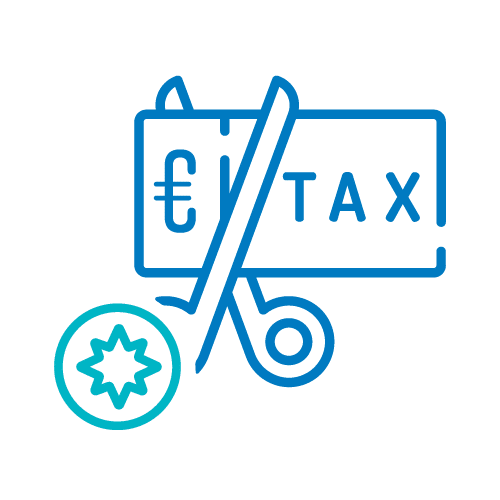 Solid Swiss tax system
Pay few taxes with the company formation investment option
Swiss banking and insurance
Swiss banking and insurance banking are the lifeblood of Switzerland's financial system, which is one of the best in the world. Since the Swiss financial industry is so regulated, Swiss banks and insurance companies are secure. For foreign investors seeking privacy, investing in Switzerland is a fantastic idea. 
Top notch infrastructure
While Switzerland has high living costs, wages are high, and the cost of doing business is worth it. Reliable public services, transport, research and development facilities, communications, energy, and low waste disposal systems directly feed into Switzerland's high living standards. 
Thriving business environment
Switzerland is a fantastic hub for big and small companies, reputable international finance companies, as well as enterprises and private entrepreneurs. As a business-friendly nation, its Swiss cantons offer individuals a range of opportunities, with company registration being a relatively easy process. 
Visa free travel
A Swiss passport is sixth best in the world for global mobility. You can visa free travel to 172 destinations including the European Union, USA, Canada, Australia and Japan.
Obtain Swiss real estate
Buying Swiss real estate is usually a headache in Switzerland. However, with a Swiss residence permit, you can acquire real estate property of your choosing in Switzerland. While the approvals for real estate are generally difficult to obtain, it's relatively easy to buy real estate when you have a Swiss residence permit in your hands. 
Family included in application
The Swiss golden visa application can include your direct family members including your spouse and dependent children (under 18).
Step-by-step to obtaining the residence permit in Switzerland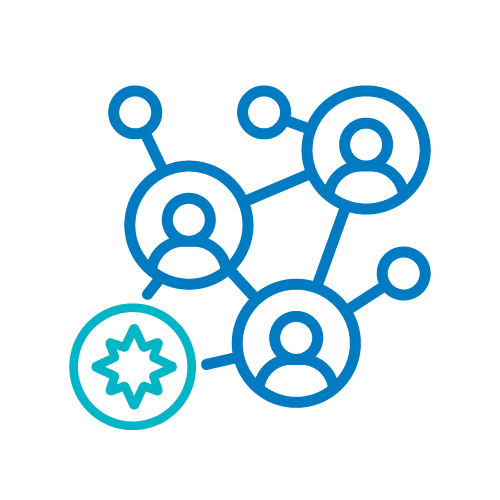 1. Choose your investment option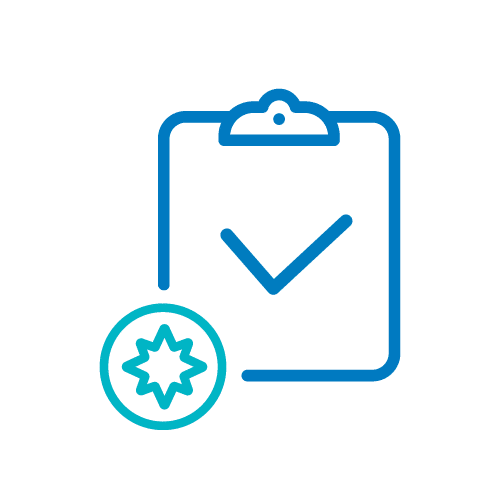 2. Acquire approval from Swiss authorities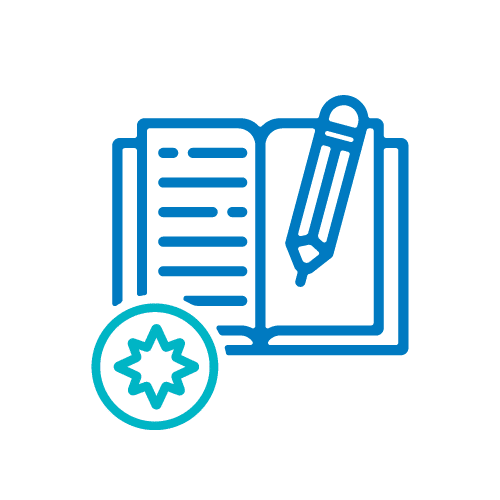 3. Apply for D Visa category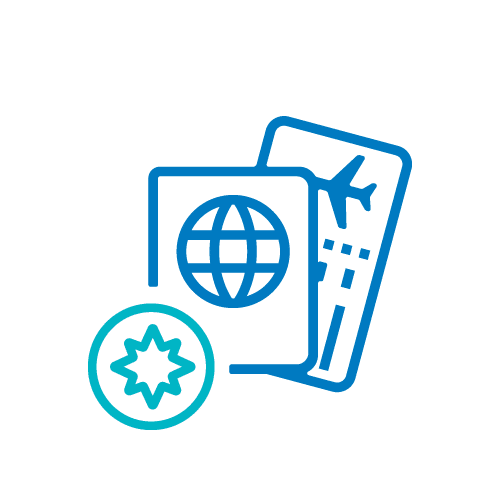 4. Obtain Swiss residence permit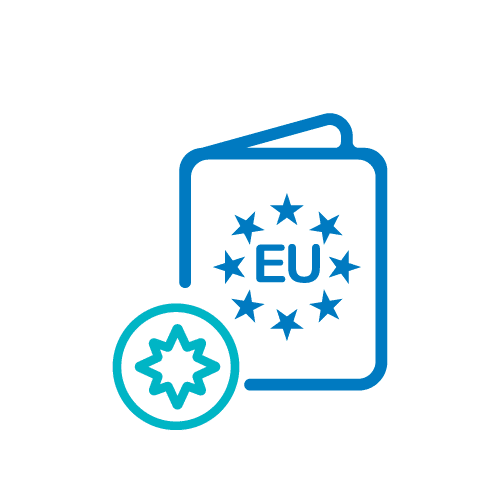 5. Apply for Swiss citizenship
1.Choose your investment option
Select your investment route to a Swiss passport. While it's optional to seek assistance from an immigration service, they'll be able to provide advice on the best route to Swiss citizenship as foreign citizens.
2.Acquire approval from Swiss authorities
To  invest in the Swiss economy, signing treaties with the Swiss authorities is mandatory. You must also collect all the necessary documents to pass a stringent due diligence check. Only afterwards, are you invited to make an investment. 
3.Apply for D Visa category
Following the Swiss government seal of approval, you can apply for a D visa category. Submit the required documents, issue bank statements, obtain a health insurance policy and prepare confirmation of your excellent personal and business reputation, in line with Swiss law. 
4.Obtain Swiss residence permit
With a D visa, relocate to Switzerland with your family members and obtain the residence permit in Switzerland. To do this, prepare your paperwork for Swiss Canton authorities and register with the local state bodies. Establish a company or pay the necessary tax, then wait between two to four months until you receive your Swiss residence permit.
5.Apply for Swiss citizenship
Renew your Swiss residence permit until after a ten-year stay in Switzerland, you can receive Swiss citizenship. To obtain a Swiss passport, you must prove proficiency in one of the official languages and demonstrate that you've successfully integrated into Swiss society. 
Application Processing Timeline
Month 1

Prepare paperwork & due diligence check
Month 1

Approval and invitation to apply for D visa
Month 2

Apply for residence permit
Month 4-5

Year 10

Apply for Swiss citizenship
Documentation for citizenship by investment Switzerland
You will need the following documents to succeed with your application for the Swiss Residence Program.
Completed application form.

Valid ID card or passport.

Proof of financial resources.

Proof of health insurance.

Proof of good character.

Proof of relationship with family members.

Undertaking to bear the living expenses of family members, if applicable.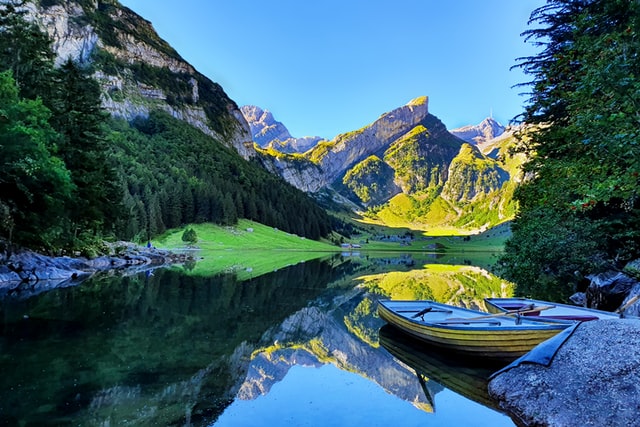 Is buying Swiss citizenship possible?
Buying Swiss citizenship is not allowed. Rather, citizenship by naturalization is allowed, provided that the main applicant holds his/her investment and residence for at least ten years. To become a citizen, you must show you've integrated with Swiss society and embraced the way of life and traditions, be of good character, and do not pose a risk to national security.
The best part is, Switzerland recognizes dual citizenship so you don't have to renounce your primary nationality. You'll also have visa free access to over 172 destinations worldwide.
Frequently Asked Questions About The Switzerland Citizenship By Investment Program
What is citizenship by investment in Switzerland?
Citizenship by investment is a scheme run by the Swiss government, granting non eu nationals with residence in Switzerland, and eventual citizenship, provided that a qualifying investment is made in the nation first.
What is the minimum investment required for Swiss residency?
You must make a minimum investment of CHF 1,000,000 or more to qualify for residency.
Can I obtain residency through a real estate purchase?
Third country nationals can only get residence through a business investment or lump sum taxation fee. Meaning, you cannot invest in real estate to acquire residency. However, you can buy real estate property after acquiring the permit
What is Swiss lump sum taxation program?
If you're wealthy or would like to comfortably retire in Switzerland, you can apply for residency under lump sum tax in any Canton you'd like. However, you cannot work under this program.
What is the minimum business investment needed?
Non-EU nationals must invest CHF 1 million in a Swiss company to qualify for a Swiss residence permit.
How to become a Swiss permanent resident?
You must live legally in Switzerland for ten years to acquire permanent residency.
How to become a Swiss citizen?
To qualify for Swiss citizenship by naturalization, you must have resided in Switzerland for at least ten years, hold a valid residence permit, be fluent in one of Switzerland's official languages, and display a solid integration into Swiss society.
What are the tax benefits of being a Swiss resident?
There's no declaration on worldwide income with certain investment routes.
Is Switzerland a very expensive country to live in?
 While Switzerland has a reputation for being an expensive country, the wages and work opportunities more than make up for it.
How to get Swiss citizenship?
To obtain Swiss citizenship, individuals must maintain their residency and live in the nation for at least ten years prior to their application. Permanent residence can also be obtained after ten years of maintaining residence status.
Is it hard to get Swiss citizenship?
Acquiring Swiss citizenship through naturalization can be a complex and rigorous process. The requirements for naturalization include meeting residency criteria, language proficiency, integration into Swiss society, and adherence to local customs and laws. The process often involves thoroughly assessing an individual's background, including their education, employment history, criminal record, and financial stability.
Additionally, each Swiss canton and municipality may have its own specific requirements and procedures for naturalization. While the process may be challenging, it is not impossible, and with careful preparation and meeting the necessary criteria, obtaining Swiss citizenship is attainable.
How fast can you get Swiss citizenship?
The timeline for obtaining Swiss citizenship through naturalization can vary depending on several factors. In general, the minimum residency requirement is ten years for most applicants. However, this duration can be shorter for individuals married to a Swiss citizen or with Swiss parents.
The naturalization process itself can take several months to years, as it involves meeting various criteria, such as language proficiency, integration, and compliance with local regulations. Additionally, the processing time may vary between different cantons and municipalities within Switzerland.