White sand beaches, tropical weather, social security, world-class medical care, attractive real estate prices, and relatively low cost of living make the Caribbean islands one of the best places to retire in the world. Read this article to learn about the best Caribbean island to retire to, tax benefits in the region, Caribbean culture, and more.
The Caribbean is known as a tax haven for expats, thanks to its low taxes for individuals and businesses. Add to this the relatively affordable cost of living, good health care available, and the selection of beautiful islands offering a more relaxed lifestyle, and it's easy to see why islands in the Caribbean are considered some of the best places for retiring expats.
The Best Places to Retire in the Caribbean 2023
From picturesque beaches, friendly locals, and colorful carnivals to lively reefs and luscious rainforests, the Caribbean is an ideal location for many to enjoy their golden years of retirement. To help you choose where to settle, we have prepared a list — in no particular order — of the top retirement destinations in the Caribbean.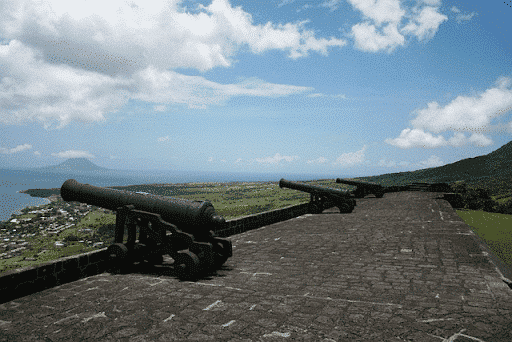 St Kitts and Nevis
First up on our list is St Kitts and Nevis. Located between the Atlantic Ocean and the Caribbean Sea, this dual-island country is known for its beautiful beaches, lush green rainforests, exciting hiking trails, and awe-inspiring mountains. In addition to the serene surroundings, the nation also offers tax incentives, lifetime dual citizenship, and visa-free travel to more than 140 countries (including the important Schengen Area, the United Kingdom, Hong Kong, Singapore, and Russia) to passport holders. All these factors make the country a perfect retirement destination for foreign retirees seeking new experiences.
Antigua and Barbuda
From striking beaches running alongside turquoise blue waters, a tropical climate, and water sports to fabulous real estate prices and tax benefits, Antigua and Barbuda is one of the best places to retire in the Caribbean. So if you are planning to move to this stunning country following your retirement, you have made the right decision.
The country is well connected to popular destinations like the United States, Canada, and Europe and has a very low crime rate. Although the cost of living in Antigua and Barbuda is slightly higher compared to other Caribbean islands, the quality of life offered by the country is unparalleled. On the other hand, renting in the country is relatively affordable. For example, a one-bedroom apartment near the city center will cost you around EC$2,700 (about $1,000) or around EC$2,000 (about $740) if it is situated outside the city center. Moreover, the health care in the country is also top-notch. Therefore, if you are considering Antigua and Barbuda as your retirement destination, it is an excellent option.
For more information, read our blog: Retiring in Antigua and Barbuda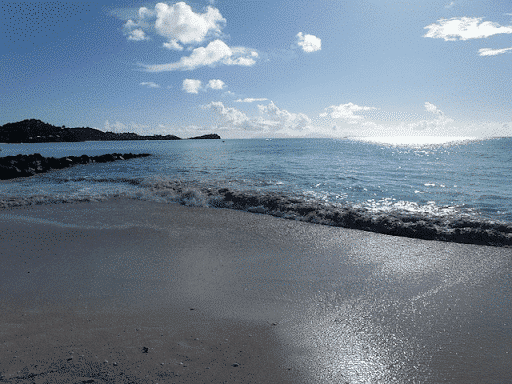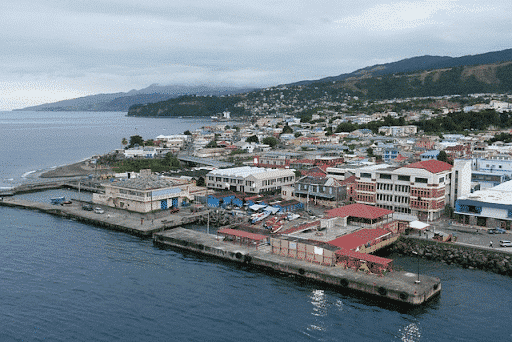 Dominica
Next, we look to the most affordable Caribbean island to live on, Dominica. Also called the 'Nature Island' because of its natural beauty, you'll find plenty of sandy beaches, tropical forests, stunning marine life, and world-class snorkeling sites in Dominica.
Compared to other Caribbean countries, the cost of living in Dominica is affordable. The rent of a one-bedroom apartment in the capital city of Roseau is around EC$932 (about $344). If you are looking for a three-bedroom apartment in the city, it will cost you around EC$3,500 (about $1,295).
The country is tax-friendly and doesn't levy wealth tax, gift tax, inheritance tax, personal income tax, foreign income, or capital gains tax on its residents. In addition to these favorable factors, the country also provides economical public and private healthcare services. However, for added peace of mind, we recommend retirees seeking residency in Dominica opt for private insurance while residing in the country.
To learn more about retiring in Dominica, you should check out our article: Retire in Dominica.
Grenada
Next up, we have Grenada. Owing to several nutmeg plantations in the area, Grenada is also known as the "Spice Isle" of the Caribbean. Grenada has got world-class beaches, stunning natural landscapes, and fantastic weather. The country offers a relaxed lifestyle that is perfect for beach lovers. So if you are looking for a calm and quiet neighborhood for spending your retirement days, Grenada is surely the place to be.
Through the Grenada Citizenship by Investment program, you can obtain a second passport and enjoy various benefits for economic investment in the country. Moreover, Grenada is the only country in the Caribbean that offers foreign investors the opportunity to reside in the United States by applying for the US E2 non-immigrant visa.
For more details, read our article: Citizenship by Investment in Grenada.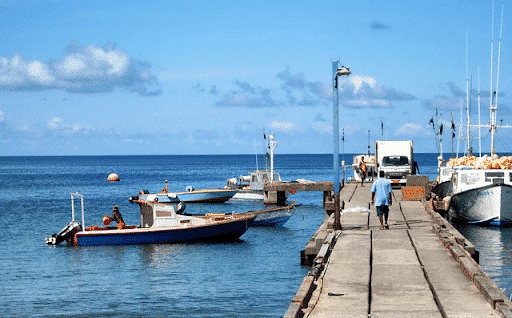 St Maarten
Next on our list is St Maarten. Part of the Kingdom of the Netherlands, St Maarten is famous for its diverse community, fast-evolving economy, mesmerizing delicacies, and natural beauty. The low cost of living coupled with affordable yet quality medical care options available makes St Maarten an excellent Caribbean island to live with a family.
To acquire a pensioner's permit in St Maarten, you must be 60 years or older and have a minimum savings of $255,000. If you are planning to apply for a pensioner's permit, make sure to have the following documents handy:
A copy of your valid passport

Your original birth certificate

Original police record

Original marriage certificate (if applicable)

School registration for any children (if applicable)

A letter of consent of custody of children, if one of the parents of one or more children is staying in the country of origin (if applicable)

Proof of your income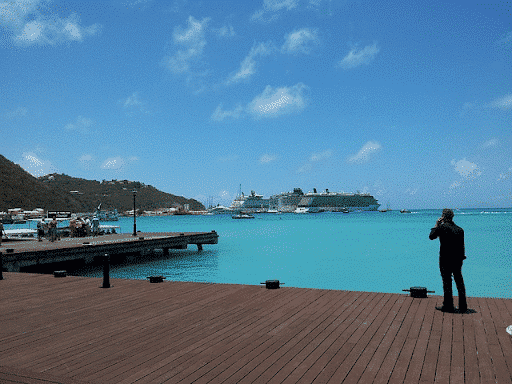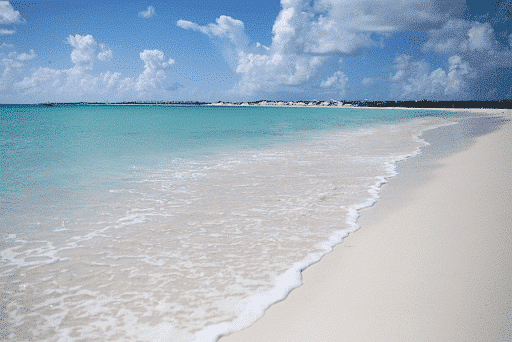 Anguilla
Renowned for its charming beaches, mesmerizing coral reefs, beautiful resorts, and tranquil lifestyle, Anguilla is a small island in the Caribbean. Although the island is small in area, it offers people a host of adventurous activities, like sailing, snorkeling, diving, fishing, bicycling, horseback riding, and more. The island also has tennis and golf activities for avid sports enthusiasts.
Foreign retirees holding property on this island can quickly obtain permanent residency here. Anguilla also offers various tax incentives to its residents. However, foreign retirees planning to move to this island must keep in mind that it has only one hospital, and patients with severe health concerns need to be transferred to a different place like the United States.
St Lucia
The final location on our list is St Lucia. Home to beautiful beaches, stunning mountains, and epic diving sites, St Lucia, is one of the top retirement destinations in the Caribbean. This charming Caribbean island has a stable government, a low cost of living, is well-connected, and provides attractive tax incentives, along with affordable health insurance.
Check out our article: St Lucia Taxes – A Guide for Individuals and Businesses.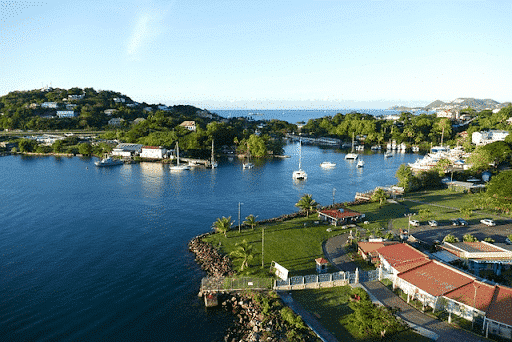 Be it shopping, entertainment options, adventurous activity, or anything else, you have access to everything in St Lucia. Compared to the United States or the United Kingdom, rent in St Lucia is quite affordable. For instance, the rent for a one-bedroom apartment in Castries near the city center is around EC$1,392 (about $515) per month and EC$2,290 (about $847) per month for a three-bedroom apartment.
To know more about retirement in St Lucia, read our article: Retire in St Lucia.
Global Citizen Solutions: Who We Are and How We Can Help You
Global Citizen Solutions is a boutique investment migration consultancy firm focused on finding the right residency or citizenship by investment program for individuals wishing to secure their future and become global citizens.
With offices in Portugal, the United Kingdom, Hong Kong, and Brazil, our multilingual team guides individuals and families from start to finish, providing expert advice considering freedom, mobility, taxation, and security. Contact us today to see how we can help you.
As you can see, the best Caribbean island to retire to will depend on your individual circumstances. Nevertheless, there's no denying that the Caribbean offers anyone retiring abroad the chance to enjoy breathtaking beauty, a warm tropical climate, and a vibrant cultural heritage, all working together to create an inviting atmosphere that fosters relaxation and rejuvenation. Wherever you choose to settle, the Caribbean's diverse collection of islands provides a wide range of retirement destinations, each with its own unique charm and appeal.
Frequently Asked Questions about the Best Caribbean Island to Retire to
Which Caribbean island is the safest to live in?
Some of the safest islands to venture to in the Caribbean include Antigua and Barbuda, Anguilla, The British Virgin Islands, the Cayman Islands, Martinique, Montserrat, and St Barts.
Which is the most affordable Caribbean island to live?
There are a number of affordable islands in the Caribbean. In particular, Belize, Curaçao, the Dominican Republic, Grenada, Jamaica, and Puerto Rico are some of the most affordable places in the Caribbean to live. The best island for you will depend on where in the Caribbean you would like to live (Northern, Southern, Western, or Eastern Caribbean) and the collection of islands located there. 
For more information, check out our article: Which is the Cheapest Caribbean Island to Live on?
Which Caribbean island is best for retirement?
Dominica, Antigua and Barbuda, St Kitts and Nevis, Grenada, and St Lucia are a few of the most expat-friendly places in the Caribbean. Owing to their strategic locations, tropical climates, tax exemptions, quality healthcare, attractive real estate markets, and relaxed lifestyle, these countries in the Caribbean are some of the best places to consider when retiring abroad.
Which is the best Caribbean island to live with a family?
Owing to the stunning white sand beaches and various group activity options like scuba diving, snorkeling, surfing, hiking trails, and zip-lining tours, the Dominican Republic is one of the best Caribbean islands to live with a family.
To learn more about the best places to retire to, you can check out the following articles: