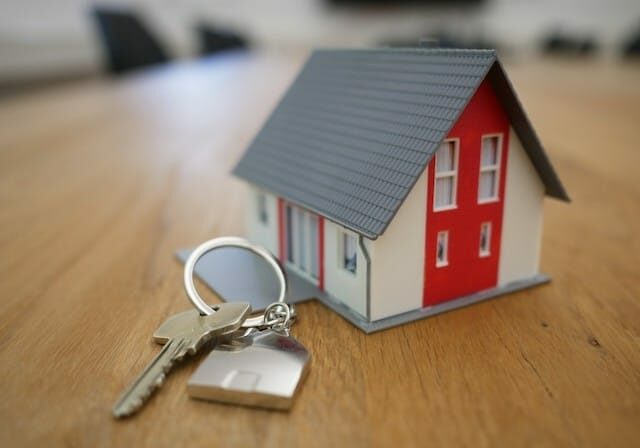 The Caribbean real estate market is a vibrant and dynamic sector poised for growth and transformation. Known for its breathtaking landscapes, idyllic beaches, and rich cultural diversity, the Caribbean has long been a sought-after destination for tourists, investors, and those seeking a slice of paradise to call home.
The region has captured the attention of a diverse range of buyers, offering unique opportunities, new trends, and challenges that reflect the changing landscape of global real estate. As a potential buyer, you may find yourself wondering: What are the best Caribbean islands to buy property?
In this article, we'll help you answer that question by looking at the Caribbean real estate market, ways you can purchase property, and where to look.
Why invest in Caribbean real estate?
The Caribbean region, comprising numerous islands and territories, has consistently attracted investors and homebuyers from across the globe due to its promise of an unmatched quality of life. From luxurious beachfront villas to vibrant urban condos, the Caribbean real estate market has always offered an array of options. In 2023, this market retains its allure but has evolved to cater to the changing preferences of both local and international buyers.
Several key factors have shaped the Caribbean real estate landscape. First and foremost, the ongoing global shifts in remote work and lifestyle priorities have driven increased demand for second homes and investment properties, making the Caribbean an even more attractive prospect. The region's ability to offer a harmonious blend of natural beauty, a welcoming culture, and modern amenities positions it as an ideal destination for those seeking a better work-life balance or a popular tourist destination likely to result in a profitable rental yield.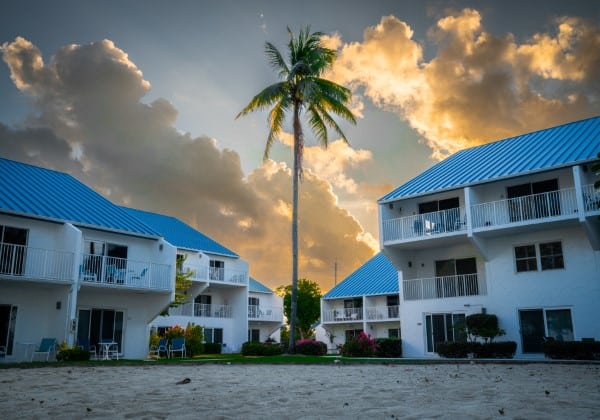 Furthermore, sustainability and environmental consciousness have become pivotal considerations in real estate investment decisions, and the Caribbean is no exception.
Sustainable development, eco-friendly architecture, and initiatives to protect the region's pristine ecosystems are gaining prominence within the market. As a result, buyers are looking for properties that not only offer exceptional views but also align with their environmental values.
Governments in the Caribbean have recognized the potential of real estate as a driver of economic growth. To encourage this, they have implemented various incentives to attract foreign investment, from tax breaks to citizenship by investment programs.
These policies have contributed to the expansion of the market, drawing attention from high-net-worth individuals, entrepreneurs, and investors alike.
Advantages of investing in the Caribbean
So, let's take a look at some of the advantages of investing in the Caribbean:
Natural beauty and tourism potential
The Caribbean is renowned for its stunning natural landscapes, pristine beaches, and crystal-clear waters. Along with the delicious cuisines, welcoming locals, and a high percentage of English-speaking communities, visitors can enjoy activities like deep sea fishing, scuba diving among various marine life, hiking, sailing, and more. These attractions draw tourists from around the world and contribute to the region's thriving tourism industry. Investing in Caribbean real estate can yield lucrative opportunities in the tourist market and hospitality sector.
Tax incentives
Many Caribbean islands offer favorable tax regimes, including tax breaks and incentives for foreign investors. This includes policies such as no income tax on foreign income and no inheritance tax or capital gains tax. Property taxes in the Caribbean tend to be relatively low, and in some countries, only one tax is levied on the sale and purchase of real estate. These incentives can reduce the overall tax burden on businesses and individuals, making the region a tax-efficient investment destination.
Citizenship by investment programs
Five Caribbean countries have established citizenship by investment programs: Antigua and Barbuda, Dominica, Grenada, St Kitts and Nevis, and St Lucia. These citizenship by investment (CBI) programs allow investors to acquire citizenship by making a qualifying investment in the country's economy, such as buying property. This enables foreign buyers and their families to obtain Caribbean passports that provide visa-free travel to over 140 countries, expanded business opportunities, and a safe haven for families.
Diverse and affordable investment options
The Caribbean offers a diverse range of investment options, from luxury villas and beachfront properties to commercial real estate, agriculture, and renewable energy projects. Under the CBI programs, you can invest in government-approved projects - generally high-end tourist accommodations such as villas and resorts. This diversity allows investors to choose investments that align with their financial goals and preferences.
As always, property prices are influenced by the location and type of property. Generally speaking, property in the Caribbean is available at a range of prices, with everything from more affordable to more expensive properties. This means that you're likely to find a Caribbean home that fits your and your family's needs, be it a beachfront property with a sea view, luxury property on a golf course, vacation home near some world-class beaches, affordable real estate within walking distance of a school, or investment property ideal for renting out.
Political stability and legal framework
Many Caribbean nations have stable political environments and well-established legal systems that protect property rights and investments. This stability and legal predictability provide a secure and conducive environment for investment. Furthermore, the East Caribbean Dollar - the currency used by all members of the Organization of Eastern Caribbean States (OECS) - has been pegged to the US dollar at a rate of XCD2.70 to USD1.00, since 1976.
Lifestyle and quality of life
Investing in the Caribbean not only offers financial benefits but also provides a high quality of life. The region's tropical climate, relaxed lifestyle, and vibrant culture make it an appealing place to live or own a second home. This can be especially attractive for those seeking a better work-life balance and a beautiful, tranquil environment.
Where to invest in Caribbean real estate?
Antigua and Barbuda
Antigua and Barbuda is a sister-island nation located in the Leeward Islands. Residential property is in demand, with many foreign buyers also interested in the island thanks to its citizenship by investment program. Many of these buyers tend to be British and European, but interest among American investors has seen some growth in recent years.
Although there is significant demand, residential properties are in shorter supply, a factor that drives the price higher. Fortunately, Antigua and Barbuda remains a competitively priced market compared to some of its neighbors.
There are several developments planned (or already under construction), such as the redevelopment of Jolly Harbour, Barbuda Ocean Club, and high-end luxury holiday homes by Discovery Land. The average price per square meter for apartments is around $660, while villas tend to cost around $1,250 per square meter.
Benefits of living in Antigua and Barbuda
 The country is developing quickly, providing a variety of investment opportunities.
The nation offers both public and private schools, and education is free for individuals under the age of 16. Antigua and Barbuda also has agreements with higher education institutions in the US and the UK that allow students to obtain international degrees there.
You'll find excellent quality healthcare, with the Medical Benefit Scheme enabling legal residents to seek free primary medical treatment.
The cost of living is relatively affordable, particularly when compared to the UK and the US.
The Bahamas
The Bahamas comprises over 3,00 islands and is known for its business-friendly environment, thriving tourism sector, and breathtaking natural scenery. Over the years, the government has implemented policies to help boost the property market, such as low property tax measures.
The property market is characterized by high demand and low levels of supply, and buyers looking to secure a place to reside for a minimum of four months during the year. The tourism industry makes up about 50 percent of the country's GDP, providing excellent opportunities for those wishing to enter the rental market.
The average price of real estate in the Bahamas varies. For example, a beachfront apartment or villa can cost anywhere from $735 to $1,650 per square meter, respectively, while a villa not on the beachfront can cost about $390 per square meter. It is worth noting that the Bahamas is a more expensive area to live in, with average prices being around 30 percent higher than in the US.
Benefits of living in the Bahamas
Children, the elderly, and pregnant women can benefit from free primary healthcare.
The Bahamas is considered a tax haven.
The thriving tourism industry is an opportunity for profitable investments.
Students will find excellent education opportunities with nine Caribbean universities to choose from.
Barbados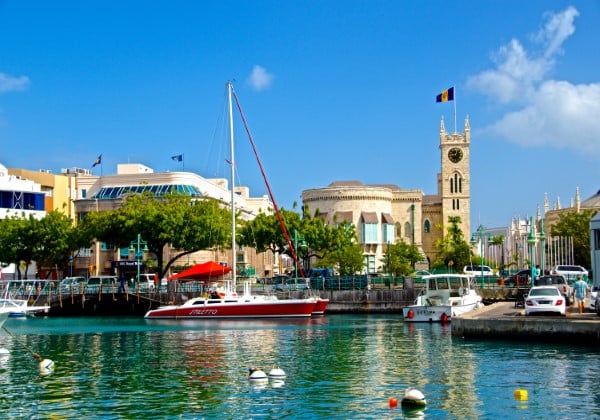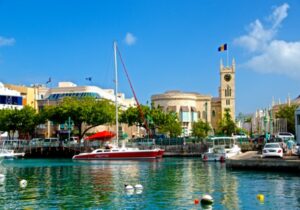 Barbados is a popular tourist destination where properties tend to be a bit more expensive than in other Caribbean islands. Prime property sits on the west coast of the island, thanks to beach access and amenities.
Here, you'll find developments such as Sandy Lane, which offers hotel rooms, suites, golf courses, and private villas. The island receives significant foreign investment and has held a long-standing appeal for international buyers, with the government continuing to encourage travel to the island.
Foreign buyers who are not residents of Barbados must obtain permission from the Central Bank to make a real estate purchase. The average price per square meter ranges from $550 to $1,400 for non-beachfront and beachfront villas, respectively. Apartments on the beachfront tend to go for around $750 per square meter.
Benefits of living in Barbados
The island boasts a warm climate, friendly locals, and beautiful beaches.
Barbados offers a stable economy.
You'll find easy international access to places such as the US, Canada, the UK, and Europe.
The island offers various tax incentives and investment opportunities.
The Cayman Islands
The Cayman Islands are famous for being a tax haven and popular vacation destination, thanks to its pleasant climate and resort properties that offer an experience of true luxury. This British Overseas territory is an important financial and insurance center and a tourism hub.
The property market here has remained buoyant over the years, even during the pandemic, with prices expected to continue growing. This is due mainly to a greater demand for real estate than there is available, particularly for beachfront condos.
Furthermore, the nation has no annual property tax, income tax, or withholding tax, and stamp duty is levied at 7.5 percent of the purchase price or market value. Several projects are in the pipeline to help increase the supply, which may provide further – profitable – opportunities for future real estate investments.
The average price per square meter ranges from $585 to $2,780, depending on the type of property and its location in the Cayman Islands.
Benefits of living in the Cayman Islands
The nation has two private hospitals, and healthcare here is on par with international standards.
Residents of the Cayman Islands enjoy a luxurious lifestyle.
The nation is a tax haven with a stable economy.
Dominica
Dominica is an excellent island to buy property in the Caribbean.
The average price per square meter for Dominica real estate can range between $500 and $5,000, depending on the type of property and its location.
If you wish to purchase property as a foreigner and not through the citizenship program, you will be required to obtain an Alien Landholding License.
This license is also necessary in Antigua and Barbuda, Grenada, St Kitts and Nevis, and St Lucia for real estate purchases outside of the CBI programs.
Benefits of living in Dominica
The island boasts plenty of natural landscapes, spectacular views, a welcoming local population, and a variety of activities such as hiking, surfing, swimming, and more.
The nation offers both public and private schooling options.
Favorable tax environment with no wealth or inheritance tax.
As per an agreement between the Commonwealth Nations, Dominica nationals have the opportunity to pursue further education in the UK.
It offers a more affordable cost of living compared to places like the UK and the US.
Dominica has numerous eco-friendly developments as part of their pursuit of climate resilience.
Dominican Republic
An extremely popular destination for travelers from across the globe, the Dominican Republic offers some affordable real estate options.
The economy has experienced significant growth over the years, thanks to tourism, agriculture, free-trade zones, and foreign investment in the country.
The country is politically stable and offers a thriving real estate market where good rental yields are possible.
Benefits of living in the Dominican Republic
The growing economy offers various opportunities for investment, for example, in the tourism and agriculture sectors.
The Dominican Republic experiences warm temperatures year-round thanks to its tropical climate.
The cost of living here is more affordable than in many countries in the US or Europe.
Grenada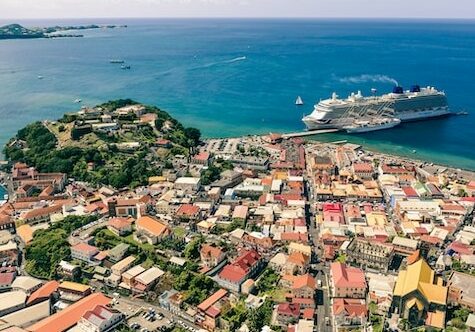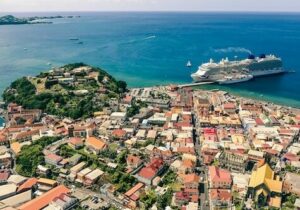 Grenada is a country known for its spice exports and tourism industry, thanks to its Digital Nomad Visa and citizenship by investment program.
This has led to a strong local rental market and a sales market that has performed well over recent years. Overseas buyers look mainly for retirement or vacation homes, and projects are in the pipeline to develop more accommodation to supply the growing demand.
The average rental yield in Grenada sits at around 4.3 percent.
Check out our article on Grenada real estate to learn more.
Benefits of living in Grenada
Grenada's healthcare system is considered one of the best among the Caribbean countries and boasts five public hospitals and four private hospitals.
The country offers a relatively affordable cost of living.
A strong pipeline of real estate projects is underway, which can provide further opportunities for real estate investments.
 Jamaica
Jamaica, along with Barbados, is one of the more expensive places to purchase property in the Caribbean.
The average price per square meter starts at around $2,000, and demand is high among wealthy tourists.
While real estate here is a significant financial investment, it can be quite profitable. Additionally, Jamaica places no restrictions on foreign buyers looking to purchase property.
Benefits of living in Jamaica
The island offers plenty of natural wonders, including thermal springs, coral reefs, mountains, and beaches.
The healthcare system offers quality healthcare services such as family planning, diagnostic services, immunizations, and radiation treatments.
The tropical climate and year-round sunshine are a great attraction for many, from digital nomads and retirees to families and vacationers.
St Kitts and Nevis
Home to beautiful beaches, a tropical climate, picturesque mountains, and an excellent reputation as a holiday spot, St Kitts and Nevis is considered one of the best islands in the Caribbean to purchase property. With its thriving tourism industry, St Kitts and Nevis continues to be a popular destination for investors, holidaymakers, retirees, and more.
In recent years, the government has taken steps to revitalize the real estate market to encourage tourism and foreign investment in the country. Now, you'll find an array of five-star resorts, such as Belle Mont Farm and Park Hyatt, luxury beachfront villas, eco-resorts, high-class residential properties, and profitable commercial properties.
Average real estate prices can range anywhere from $4,000 to $190,000 per square meter, depending on the type of property and amenities included. Regarding rental yield, St Kitts and Nevis tends to have the highest rate of the five CBI countries at about four to five percent.
Benefits of living in St Kitts and Nevis
 Healthcare in the country is free for individuals under 18 and over 62.
The country is renowned for its medical schools, such as the University of Medicine and Health Sciences.
Graduates from St Kitts and Nevis are eligible for scholarships from universities located in the UK.
Beneficial tax policies, with no income, capital gains, gift, wealth, or inheritance taxes.
Good international travel connections.
St Lucia
Like much of the Caribbean, St Lucia's economy depends greatly on its tourism industry, which makes up about 65 percent of its GDP. The government has made efforts to attract tourists and foreign investment in the country, such as the implementation of the citizenship by investment program.
Another initiative is the 'Live It' program, which allows tourists to stay on the island for up to a year on a multi-entry visa.
As with most places, the cost of a property in St Lucia is influenced by its location, size, and amenities. Residential homes on the beachfront can range anywhere from $2.5 million to $8.5 million. The average price per square meter for St Lucia real estate ranges from $660 to $1,890.
Benefits of living in St Lucia
While the country does not offer public healthcare, legal residents can benefit from St Lucia's National Healthcare Scheme.
The cost of living is relatively affordable, with a single person spending an average of $400 per month (not including rent).
The citizenship by investment program allows investors to obtain dual citizenship in exchange for a qualifying real estate investment.
Taxes and Fees When Buying Caribbean Real Estate
There are several taxes and fees you may encounter when buying real estate in the Caribbean: 
Taxes: Property taxes can range from 0.002 percent to five percent, depending on where you are in the Caribbean. 
Stamp duty: This tax can range from one percent to four percent. 
Alien Landholding License: The cost of obtaining an ALH can range between five percent and ten percent of the cost of the property. 
Buying Caribbean Real Estate to Obtain Citizenship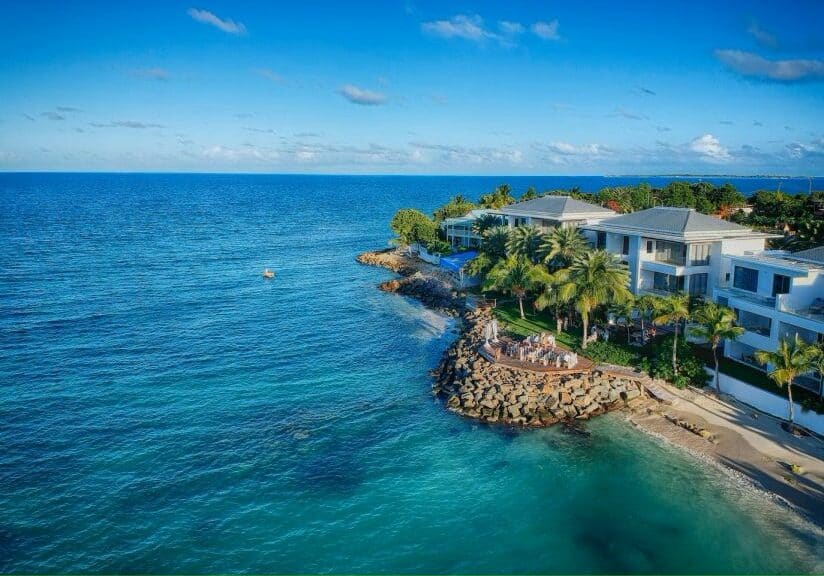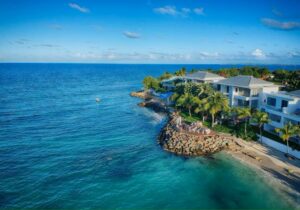 As mentioned above, there are five Caribbean countries that offer foreign buyers the opportunity to invest in real estate to obtain Caribbean citizenship. These countries are Antigua and Barbuda, Dominica, Grenada, St Kitts and Nevis, and St Lucia.
By making a qualifying minimum investment in accordance with the requirements of the selected program, you and your family members can obtain Caribbean passports in a matter of months.  
The minimum investment amount starts at $200,000 and the real estate investment is generally a purchase of shares in approved real estate projects, or the purchase of a private home. The investment must be held for a minimum term, generally five or seven years. 
Check out our Caribbean Citizenship by Investment Comparison article for a more in-depth analysis of these programs.
What is the cheapest Caribbean country to buy real estate in?
As you will have seen above, the Dominican Republic is one of the most affordable Caribbean islands to purchase property. Another relatively affordable location is St Vincent and the Grenadines. These islands offer good value for money and attract a variety of investors. It is worth noting that, while property here is more affordable than on other islands, these countries do not offer investors the opportunity to obtain citizenship through their real estate investments.
Why work with Global Citizen Solutions?
Global Citizen Solutions is a multidisciplinary firm offering bespoke residence and citizenship solutions in Europe and the Caribbean. In a world where the economy and politics are unpredictable, having a second citizenship opens up opportunities and creates flexibility for you and your family.
So, why work with Global Citizen Solutions to obtain Caribbean citizenship?
Global approach by local experts: We are corporate members of the Investment Migration Council, with local expertise in all five Caribbean CBI programs.
100 percent approval rate: We have never had a case rejected and will offer you an initial, free-of-charge, due diligence assessment before signing any contract.
Independent service and full transparency: We will present to you all the investment options available, and all expenses will be discussed in advance, with no hidden fees.
An all-encompassing solution: A multidisciplinary team of immigration lawyers, investment specialists, and tax experts will take into consideration all your and your family's mobility, tax, and lifestyle needs.
Confidential service and secure data management: All private data is stored within a GDPR-compliant database on a secure SSL-encrypted server.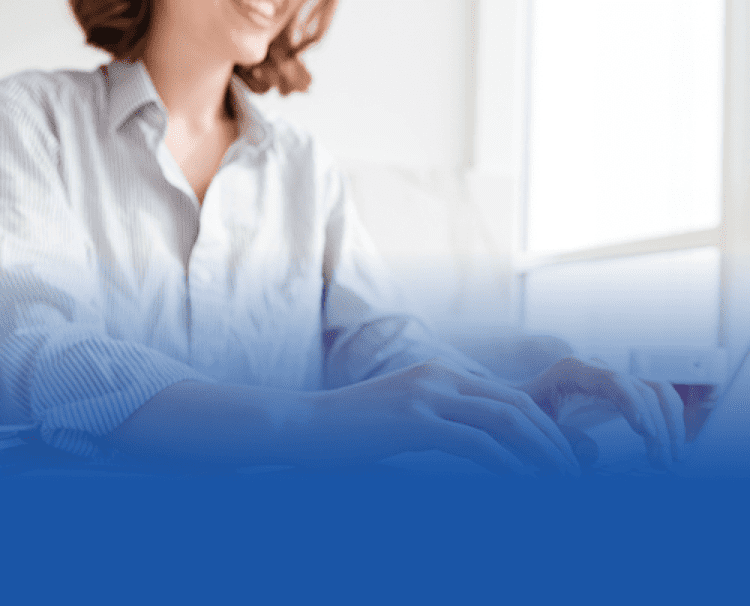 Frequently Asked Questions about Caribbean Real Estate
What is the safest Caribbean island to buy property?
Grenada is generally considered one of the safest Caribbean countries, making it an ideal place to relocate as a solo traveler or with a family. Other locations that are considered quite safe include Antigua and Barbuda, Anguilla, the British Virgin Islands, the Cayman Islands, and Montserrat.
Which Caribbean island is the cheapest to buy property?
The Dominican Republic and St Vincent and the Grenadines are some of the best Caribbean islands where you can find affordable property for sale. If you intend on buying property through one of the Caribbean citizenship by investment programs, Antigua and Barbuda, Dominica, and St Lucia offer the most affordable routes with minimum investments starting from $200,000.
Where is the best place for Americans to buy in the Caribbean?
Antigua and Barbuda, Dominica, Grenada, St Kitts and Nevis, and St Lucia are excellent options for Americans interested in buying property in the Caribbean. These islands offer quick and easy ways for foreign investors and their families to obtain citizenship in the country by making a qualifying economic contribution to the country by investing in real estate.
Where is the best place to buy condos in the Caribbean?
The Dominican Republic is an excellent place to find condos within walking distance of the nation's long stretches of white sand beaches. If you are more flexible regarding property prices, places like the Turks and Caicos Islands, Cayman Islands, Bahamas, Barbados, and Antigua and Barbuda have a selection of condos offering luxury living.
What is the richest Caribbean country?
Many Caribbean countries offer a high standard of living and a luxurious lifestyle. Bermuda is one of the richest Caribbean countries with an average per capita income of $118,845 in 2023. Other wealthy nations include the Cayman Islands, the US Virgin Islands, and the Bahamas.
Which Caribbean country makes the most money?
Many Caribbean countries have a high income thanks to their thriving tourism industries. Bermuda, the Cayman Islands, and the US Virgin Islands often rank top on the list of Caribbean countries with the highest GDP per capita income.
Check out our article on the richest Caribbean countries to learn more.