Living in Spain as an expat could be an intriguing and enriching experience due to its relaxing lifestyle, lovely weather, delectable cuisine, and rich culture. The Spanish people are typically polite and hospitable, making it simple to feel at ease. With world-renowned museums and historical sites spread across the country, the country's history and architecture provide enough chances for exploration and learning.
Beautiful beaches and coastal communities may be found around the Mediterranean Sea. While Spanish is the official language, most expats find that a rudimentary understanding of the language suffices. The cost of living in Spain is typically cheaper than in other European nations. However, it varies depending on where you reside and your lifestyle.
Why live in Spain?
Spain offers festivals and celebrations, such as Semana Santa, La Tomatina, and the Running of the Bulls. These activities are an excellent opportunity to become acquainted with the local culture and meet new people. Spain is also a fantastic destination for outdoor enthusiasts, with numerous hiking, skiing, and other outdoor sports options.
The healthcare system is of excellent quality and is accessible to all citizens, including foreign residents. Additionally, with several low-cost airlines operating from the country's airports, Spain is an ideal location for traveling around Europe.
Another benefit of living in Spain that most expats appreciate is the option to live at a slower pace. Spanish residents prioritize living life to the fullest and having time to relax and socialize. This is seen in the regular pattern of eating lengthy meals and socializing with friends and family.
This change of pace may take some getting used to for individuals accustomed to a fast-paced existence, but many find it to be a welcome adjustment. Furthermore, Spain has an excellent public transportation infrastructure, making traveling without a car simple. Several modes of transportation are available, ranging from high-speed trains to regional buses.
Finally, Spain has a varied spectrum of expat groups, with individuals from all over the world making Spain their home. This allows you to meet new people and learn about various cultures while enjoying everything Spain offers. Living as an expat in Spain can be a rewarding and enlightening experience for anyone prepared to embrace the culture and lifestyle of this lovely nation.
A Practical Guide to Living in Spain
If you wish to start a new life living in Spain as an American expat or, for that matter, an expat from any other country, you should be aware of the practical features of the Spanish way of life. Here is a helpful guide on adjusting to living in Spain: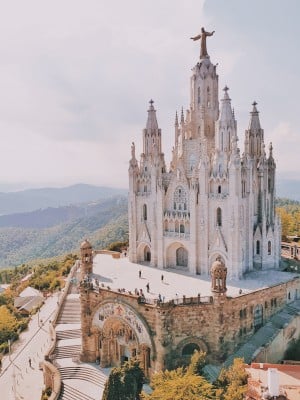 Language: Spanish is the official language of Spain, and while many Spaniards speak English, it is necessary to have a basic understanding of the language. Try taking language lessons or using language-learning apps to improve your skills.
Climate: Although Spain is famed for its bright and sunny weather, temps vary widely depending on the locale. Prepare for scorching summers and chilly winters by wearing proper apparel for each season.
Cost of living: The cost of living in Spain varies according to where you reside, although it is generally lower than in many other European countries. As a Spanish resident, be prepared to save money for rent, utilities, groceries, and transportation.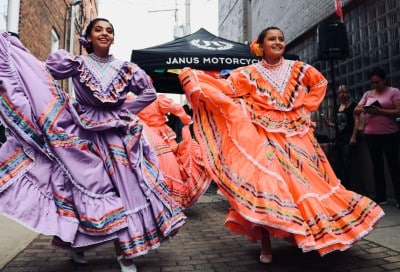 Culture: Spanish culture places substantial importance on family, cuisine, and leisure time. Prepare to spend time enjoying meals with friends and family, as well as taking part in cultural activities such as festivals and celebrations.
Healthcare: All inhabitants, including foreigners who are either legal residents or work in Spain and pay social security contributions, have access to Spain's high-quality public healthcare system. Be sure to enroll with a local healthcare provider with enough insurance coverage.
Transportation: Spain has a well-developed public transportation system that includes buses, trains, and metro lines. To save money on fares, consider purchasing a transit card.
Banking: Spain has a modern banking system, with several multinational banks doing business in the country. Consider opening a local bank account to make managing your funds easier.
Work: Unemployment in Spain is high, particularly among young people. Before moving to the nation, make sure you have a job set up or consider starting your own business.
You can completely embrace the culture and appreciate everything this nation offers by learning and adjusting to the practical aspects of living in Spain.
Expat Life in Spain: Living in Spain Overview
Expats worldwide go to Spain for various reasons. Madrid, Barcelona, Valencia, Malaga, and Alicante are among Spain's most popular expat destinations. Expats in Spain come from multiple cultures and origins and may be retirees, digital nomads, students, or laborers.
Expats may need to adjust to social conventions, habits, and expectations changes since Spaniards have a distinct cultural identity. The Spanish, for example, eat later in the day than other cultures.
Spain's mild climate and laid-back lifestyle can be very popular with expats. Spaniards place a significant priority on having fun and taking time to relax and mingle, which may be a refreshing change for those accustomed to a faster pace of life. Furthermore, Spain has a rich cultural heritage, spectacular natural beauty, and delectable food, making it an attractive location for expats.
Living in Spain as an expat may not always be so positive. For example, some issues you may encounter could include bureaucracy, which is often slow and lacks proactiveness regarding foreigners, language hurdles, and finding work. Still, many expats believe that the benefits far outweigh the drawbacks. Overall, the expat community in Spain is varied and inviting, offering an excellent opportunity to meet people from all over the world while enjoying everything this lovely country has to offer.
Apart from the lifestyle and cultural perks, living in Spain as an expat may also be cost-effective. Spain's cost of living may be cheaper than many other European nations, notably for groceries, dining out, and public transportation. Housing expenses vary widely based on location and the type of lodging, although there are several possibilities for both short-term and long-term leases.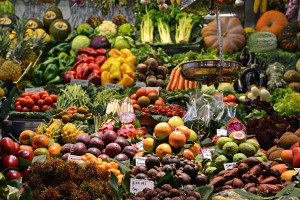 Anyone planning to work in Spain should know that the employment market might be competitive, particularly in specific industries. Many occupations need fluency in Spanish, although there are also chances for individuals who speak English or other languages, notably in the tourist business.
Despite the difficulties, many expats in Spain have an incredible feeling of community among fellow expatriates and natives. There are several possibilities to interact with people and develop a support network, ranging from language exchange groups to cultural events.
Living as an expat in Spain can be a wonderful and enlightening experience. It's vital to do your homework and be prepared for the obstacles that come with living in a different country, but Spain can be a lovely location to call home if you have an open mind and are eager to welcome new experiences.
Pros and Cons of Living in Spain
While living abroad in Spain can be a dream come true for many expatriates compared to other regions, considering the benefits and cons can help make an informed choice. As a counter to one downside of Spain's high unemployment rate, there is an excellent, well-managed medical system. 
Spain is a favorite destination for expats worldwide due to its sunny environment, beautiful beaches, rich culture, and laid-back lifestyle. But, like with any nation, living in Spain as an American or any other country expat has advantages and disadvantages. Let's look at some of the primary benefits and drawbacks of living in Spain to help you decide whether it's the perfect place for you.
Advantages of Living in Spain
There are several benefits to living as an expat in Spain. Following are some of the main advantages:
Climate: Spain offers a calm Mediterranean environment with an abundance of sunshine, making it an excellent vacation for outdoor enthusiasts.
Lifestyle: Spanish people are recognized for their peaceful and laid-back lifestyle, which can be a nice change for individuals who are used to a more fast-paced and demanding atmosphere.
Culture: Spain's rich cultural past includes gorgeous buildings, world-class museums, and a thriving arts scene. Spaniards have a rich gastronomic heritage, with outstanding cuisine and wine available nationwide.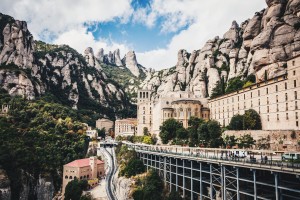 Affordability of living: Unlike other European nations, Spain may be cheap, especially outside big cities such as Madrid and Barcelona.
Access to healthcare: Residents and citizens of Spain have free access to a high-quality public healthcare system.
Gorgeous natural landscapes: Spain has some of Europe's most attractive natural landscapes, from the lovely beaches of the Costa del Sol to the rocky Pyrenees.
Ultimately, living as an expat in Spain can be a fantastic experience, providing a peaceful and happy lifestyle, rich cultural backgrounds, and stunning natural surroundings.
Disadvantages of Living in Spain
While there are several benefits to living in Spain as an expat, there are also some drawbacks. The following are some of the disadvantages:
Language barrier: Living in Spain might be difficult for people who do not speak Spanish fluently. Many people do not speak English, making simple things like grocery shopping or going to the doctor difficult if you do not have a basic grasp of Spanish.
Bureaucracy: Spanish bureaucracy needs to be more active and concise, making procedures such as acquiring a visa or enrolling in healthcare difficult for foreigners.
Unemployment: Spain has a relatively high unemployment rate, particularly among young people, making it difficult for foreigners to find jobs.
Nightlife: While Spain is known for its vibrant nightlife, this might be a detriment for individuals who love peace. Bars and clubs in many cities stay open late into the night, which can be noisy and unpleasant to people living close by.
Crowds in high season: Spain is a popular tourist destination, especially during summer. This can result in congestion and lengthy queues at major tourist attractions, as well as higher pricing for lodging and other expenses.
Siesta culture: While the siesta culture is an excellent part of Spanish society, it may also be a disadvantage for people not accustomed to it. Many companies and stores close for several hours in the afternoon, which is unpleasant for individuals who want to shop or do errands throughout the day.
Distance from home: Because Spain is somewhat far away from many other nations, visiting relatives and friends back home can be difficult and expensive. However, on the bright side, Spain offers a plethora of commute options and seamless connectivity across Europe and neighboring countries.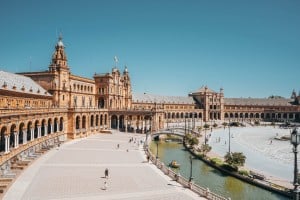 Political instability: In recent years, Spain has witnessed political instability, notably with the Catalan independence movement. While this is unlikely to affect most foreigners' daily lives, it might cause uncertainty and uneasiness for those who live in the nation.
Despite the cons, expats who live in Spain report that the benefits of living here far outweigh the disadvantages and that living in Spain is very fulfilling and gratifying.
Low Cost of Living
Even metropolitan areas such as Madrid and Barcelona offer better living conditions far lesser expenses than larger European cities. Living in Spain with a salary of $23000 a year (€21600) is absolutely possible.
Spain's cost of living is typically considered cheaper than many other Western European nations, notably housing, food, and healthcare. According to Numbeo, a website that gives statistics on the cost of living in various nations, the cost of living in Spain is 28.6 percent cheaper than in the US and 20.9 percent lower than in the UK. This data was last updated in March 2023.
Examples of Living Expenses in Spain
Housing: A one-bedroom apartment in Madrid's city center costs around €750-900 per month, whereas a similar apartment in Barcelona costs approximately €700-850 per month. Rents can be much lower outside of these cities.
Food: A simple lunch in Madrid or Barcelona costs about €10-15, while a three-course meal in a mid-range restaurant costs about €25-30 per person. A week's worth of groceries for two individuals costs roughly €50-60.
Healthcare: Residents and citizens of Spain have access to a free public healthcare system, and private healthcare is typically cheaper than in many other nations.
Transport: A monthly public transit pass in Madrid costs roughly €54, while a one-way metro or bus ticket is around €1.50.
These are just a few instances; the cost of living in Spain, as compared to other European countries, varies based on aspects such as geography, lifestyle, and personal preferences.
Property Buying in Spain is Easy
Purchasing property in Spain is typically seen as a simple procedure for expatriates, and there are no limitations on foreigners buying property in the country. In truth, Spain is a popular property investment destination, particularly among British and Northern European purchasers, as it also opens the pathways for obtaining a Golden Visa. Spain witnessed a substantial real estate market downfall in the 2008-2009 financial year. However, it has been rising substantially since then, and now the real estate market in Spain has been sought after.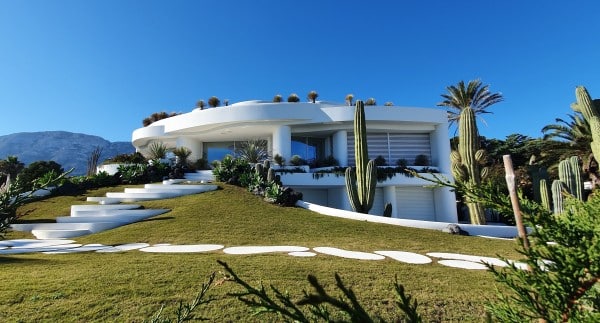 Why foreigners find it easier to buy property in Spain?
Well-established property market: Spain has a well-established property market, and many skilled experts can help with the purchase process, such as real estate brokers, attorneys, and notaries.
Property rules are clear: Spain has property laws meant to protect buyers and sellers. The Spanish government regulates the purchasing process, and tight restrictions control the transfer of ownership.
Low property prices: Generally, property prices in Spain are lower than in many other Western European nations, particularly in rural areas and smaller towns. This makes it an attractive location for people wishing to invest in real estate.
Relatively low taxes: Compared to many other nations, the taxes involved with purchasing property in Spain are comparatively cheap, and tax benefits are available for individuals investing in specific regions.
However, it is essential to highlight that buying property in Spain includes certain dangers and obstacles, particularly for individuals new to the procedure or the Spanish property market.
Consequently, foreigners are advised to seek expert counsel and assistance before beginning the purchasing process.
While there are some hurdles to buying property in Spain, it is usually seen as a simple and uncomplicated procedure for foreigners.
Explore Europe From Spain
Spain is an ideal starting point for seeing other European nations due to its central location, strong transit links, and low-cost airlines that fly inside Europe. These are some of the reasons why expats may easily explore Europe from Spain:
Spain is centrally placed in Europe, making it an ideal starting point for seeing other nations.
Spain has a well-developed transportation network, which includes high-speed trains, buses, and domestic and international airports. The high-speed train network, in particular, allows for speedy and comfortable travel to other cities in Spain and adjacent countries.
Many low-cost airlines operate inside Europe, including Ryanair, EasyJet, and Vueling, which provide low-cost flights from Spanish airports to locations around Europe.
Spain is a party to the Schengen Agreement, providing unrestricted movement between Schengen nations without needing border inspections.
Europe is a diverse and exciting continent to travel to, with many different countries and cultures to discover. Spain's central location makes reaching locations from Portugal, France, Italy, and beyond extremely simple.
Best Places to Visit from Spain
Portugal: Spain's western neighbor is known for its dynamic cities, stunning beaches, and delectable cuisine. It's only a six-hour drive from Madrid to Lisbon or a two-hour flight to Porto.
France: Spain's northeast neighbor is famed for its gorgeous architecture, world-class food, and famous attractions such as the Eiffel Tower. It's only a six-hour drive from Barcelona to Paris or a two-hour flight to Nice.
Italy: Italy is a must-see destination for many tourists due to its rich history, magnificent art, and delectable cuisine. It's only a two-hour journey from Madrid to Rome or a three-hour flight to Venice.
Germany: Renowned for its beer, bratwurst, and stunning landscape, Germany is an excellent vacation for history and culture buffs. It's only a two-hour journey from Barcelona to Berlin or a three-hour flight to Munich.
The Netherlands: Renowned for its attractive canals, windmills, and tulip fields, the Netherlands is an excellent visit for art, culture, and history enthusiasts. It's only a two-hour flight from Madrid to Amsterdam.
Healthcare for Expats in Spain
The healthcare system in Spain is well-regarded, and expatriates residing in Spain may take advantage of the public healthcare system, which offers free or low-cost treatment to locals. Here's everything you need to know about Spain's healthcare system for expats.
The National Health System (Sistema Nacional de Salud or SNS) is Spain's public healthcare system, offering inhabitants free or low-cost healthcare. Expats with a social security number who are registered as residents are entitled to free healthcare.
Expats who do not qualify for free healthcare or want to use private healthcare providers can pick from various private health insurance choices. Private healthcare in Spain is often of good quality and cheaper than in other nations.
Expats not qualified for free healthcare and do not wish to use private healthcare providers can even obtain health insurance from various providers. Certain Spanish firms may provide private health insurance as part of their benefits package.
Spain's healthcare system is regarded as one of the best in Europe, with excellent care standards and access to cutting-edge medical technologies. Many physicians and medical workers in Spain speak English, which might be comforting for expatriates who do not speak Spanish fluently.
Prescription pharmaceuticals are accessible in Spanish pharmacies, and the prices are often lower than in other countries. Several drugs prescribed in other countries may be acquired without a prescription in Spain.
Generally, the healthcare system in Spain for expats is of good quality, with free or low-cost choices accessible to residents. Private healthcare is also widely available and frequently cheaper than in other nations. Expats should investigate alternatives and select a healthcare provider that suits their demands and budget.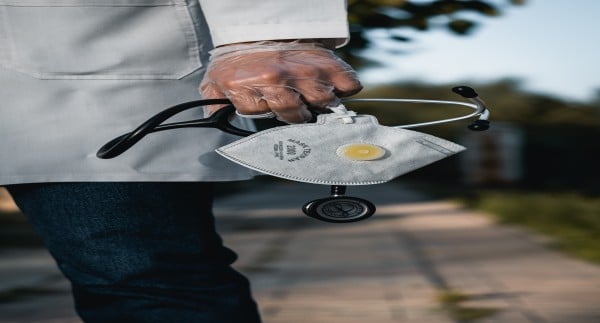 The Infamous "August Shut Down" in Spain
The "August exodus" or "August closure" (cierre de agosto) refers to the typical holiday time in Spain when many companies and government offices shut down for a few weeks during August. This is because August is generally Spain's warmest month, and many people use this opportunity to travel or spend time with their relatives.
Many stores, restaurants, and other businesses may close for several weeks during this period, especially in smaller towns and villages. On the other hand, tourist destinations and larger cities may still offer plenty of alternatives for visitors. Some companies may stay open during this period to appeal to tourists.
While many companies will close during the August exodus, critical services such as hospitals and emergency services will remain open. Also, public transit may operate on a restricted schedule during this time.
For expats residing in Spain, the August exodus might be an opportunity to take a vacation or travel inside or outside the country. It is, however, critical to prepare and make any required plans, such as storing supplies before companies close or reserving flights and lodgings ahead of time.
Best Places to Live in Spain
Spain offers numerous attractive and dynamic cities and villages that might be excellent places to live for expats. Here are some of the most significant areas for expats to reside in Spain and why:
Barcelona: Barcelona is a cosmopolitan city with modern and old buildings, delicious gastronomy, and a vibrant arts and cultural scene. The city is well-known for its beaches, world-renowned attractions, including the Sagrada Familia and Park Güell, and lively nightlife. It is also an international corporate center with a vibrant startup sector.
Madrid: The capital of Spain, Madrid provides a blend of historic and modern lives. It features a thriving culinary scene and world-class museums like the Prado and Reina Sofia. Madrid is also a commercial and banking center, making it an ideal location for foreigners to work.
Valencia: Valencia is a picturesque seaside city on Spain's east coast with a high quality of life for expats. It is famed for its spectacular architecture, including the City of Arts and Sciences, and its famous gastronomy, such as the legendary dish paella. Valencia also has terrific weather, with 300 days of sunlight on average every year.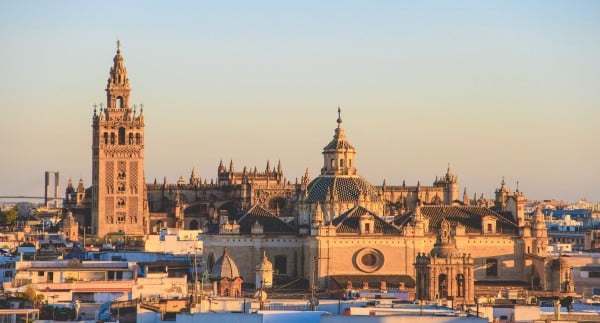 Sevilla: Seville is a historic city in southern Spain that provides expats with a varied cultural experience. It is famous for its beautiful architecture, such as the Alcazar and the Cathedral of Seville, as well as flamenco dance and music. Seville also boasts a fantastic cuisine scene with classic and trendy eateries.
These locations provide a high standard of living for expats, with a diverse mix of culture, leisure, and economic prospects. But, depending on individual interests, there are many more fantastic places to live in Spain, so it's necessary to research and visit other areas before selecting.
Spain: A Mix of Ancient and Contemporary
Spain is a country that provides a unique combination of historic and modern characteristics, making it an attractive location for both expats and tourists. On the other hand, Spain has a rich history and culture, represented in its architecture, art, and traditions. For example, the Alhambra in Granada, the Sagrada Familia in Barcelona, and the old city of Toledo are all UNESCO World Heritage Sites.
Spain is also a modern and progressive country that has embraced new trends and ways of living. This is reflected in its cities, which have sleek and modern architecture, world-class museums and galleries, and a thriving culinary and nightlife scene. Spain is also recognized for its cutting-edge businesses, such as technology companies, renewable energy, and design.
Another factor that contributes to Spain's blend of old and modern is its people. Spanish people are recognized for being friendly, inviting, and family-oriented, and their traditional beliefs and practices reflect this. Meanwhile, Spain has a global and diversified population, with many expats and immigrants from all nations and backgrounds living and working there.
Spain's lifestyle strikes a balance between heritage and modernity. While many Spanish prefer a slower pace of life and enjoy afternoon siestas, the country has also welcomed contemporary amenities and innovations. Spain, for example, has a well-developed transportation infrastructure, including high-speed trains, modern airports, and efficient public transit systems in major cities.
Spain's combination of historical and contemporary components offers expats a unique and dynamic atmosphere to explore and enjoy. Spain has something for everyone, whether you are interested in history and culture, innovative industries, or a balanced and joyful lifestyle.
The Bottom Line
Deciding to live as an expat in Spain may be a life-changing decision with several rewards and chances. Spain provides a distinctive and fascinating lifestyle that is difficult to find elsewhere, from its sunny beaches and a pleasant temperature to its rich culture and different people. The availability of various investment options to get a Golden Visa is an added benefit. These are some of the main reasons why living in Spain as an expat might be a wise decision:
Good quality of life: Due to its unique healthcare system, low cost of living, and pleasant environment, Spain is routinely regarded as one of the top nations in the world for quality of life. Spain is a terrific destination to enjoy a good quality of life, with a focus on work-life balance and a relaxing pace of living.
Rich culture and history: Spain has a rich cultural legacy, represented in its architecture, art, music, and customs. Spain always has something new to discover and enjoy, from Andalusia's flamenco dancers to Barcelona's Gaudi architecture.
Multicultural and diverse communities: Spain is a cosmopolitan and diversified country, with many expatriates and immigrants from many countries and backgrounds living and working there. This results in a bright and welcoming environment where individuals from all walks of life may feel at ease.
Access to Europe: Spain is a member of the European Union and provides easy access to other European nations for travel, work, and business. It is simple to visit other countries of Europe while living in Spain, thanks to modern transit infrastructure and fast public transportation networks.
Business and entrepreneurial opportunities: Spain has several innovative businesses, including tech companies, renewable energy, and design. Spain may provide several options for expats wishing to establish a business or work in a dynamic and rising field.
To summarize, deciding to live in Spain as an expat may be a terrific option with several advantages and prospects. Spain is an incredible country to live, work, and flourish because of its high quality of life, rich culture and history, various communities, easy access to Europe, and top opportunities for business and entrepreneurship.
Frequently Asked Questions About Living in Spain
Is living in Spain a good idea?
Yes, living in Spain can be an excellent decision for anyone looking for a relaxed way of life in a warm climate country full of culture.
What are the disadvantages of living in Spain?
Bureaucracy, language, and a competitive employment market can be some disadvantages of living in Spain.
Can a foreigner live in Spain?
Yes, Spain has a diverse population of expats from all around the world, which makes it an ideal destination for foreigners.
Is it expensive to live in Spain?
Does Spain Have A Retirement Visa?
Yes. Spain uses Non-Lucrative Visas as retirement visas.
What is the lifestyle like in Spain?
Spanish lifestyle is particularly laid-back compared to the hustle and bustle in the West. Rather than living to work, people in Spain work to live; Downtown and siestas are a cultural norm. Spain is considered one of the number one countries for expats regarding quality of life, ranking highly in the US News publication for quality of life.