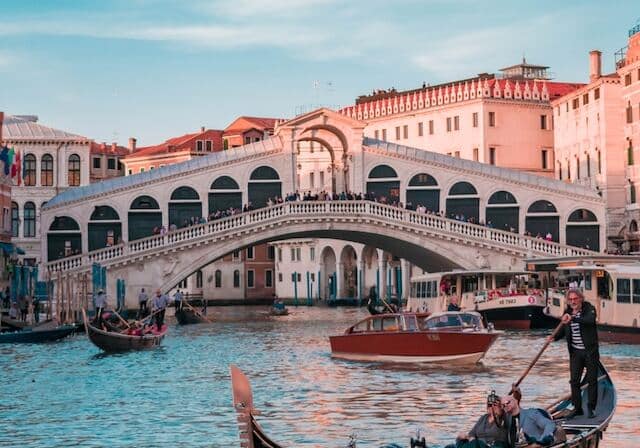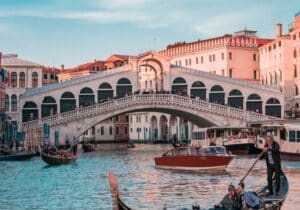 Whether you are steadily approaching retirement age or not, it is always a good idea to consider where you want to live out your golden years.
You might have a destination in mind, but have you considered retiring in Italy?
It's one of the most beautiful places on earth, steeped in history and culture, and the Italians are world-famous for their cuisine.
In this guide, we'll tell you about everything you need to know to live out your dream retirement in Italy. And if you can't decide where you want to live abroad in Italy, we'll also give you some suggestions on the best places to retire.
Pros and Cons if you Retire in Italy
Cons
There aren't many negatives when it comes to spending your golden age in Italy. However, living abroad is challenging for most people, and being far away from friends and family can put a damper on your mood.
The language barrier might also be a stumbling block for the first few months while you find your feet. Luckily, not many Italians will sneer at you when you speak English at first, as they are used to interacting with people from other countries.
Pros
If all else fails, you can immerse yourself in the food and wine culture that has made Italy famous all over the world. Even in the smallest of towns, if you start a conversation on matters related to gastronomy, you can easily find yourself deep in discussions for a few hours.
Best Places to Retire in Italy
If you have dreamt of retiring abroad, there is no better place than Italy. The beautiful country is a stunning mix of bustling big cities, amazing food, and rolling hills. It is divided into 20 regions, so there is definitely a corner along the Mediterranean coast that's perfect for you.
Central Italy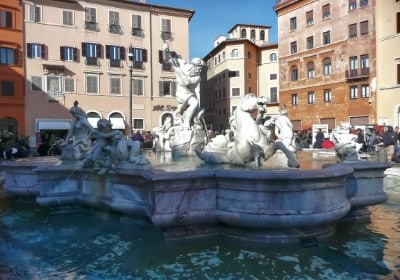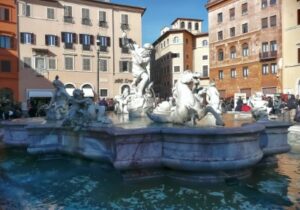 Of all the Italian regions, Lazio is probably the most well-known. It is home to Italy's capital city Rome, and you'll find a large expat community there. However, because it's tremendously popular and packed with luxury shops, it's generally considered one of the most expensive regions.
Thankfully, there are other parts of the country that are more suitable for a relaxed lifestyle. If sampling local wine and lazing in the sun sounds like a good enough reason for retiring in Italy, you'll love the Abruzzo region.
Charming and friendly, you won't find many expats retiring here as it's a bit off the traditional tourist route. However, it does boast some of the lowest living costs compared to other Italian regions.
Southern Italy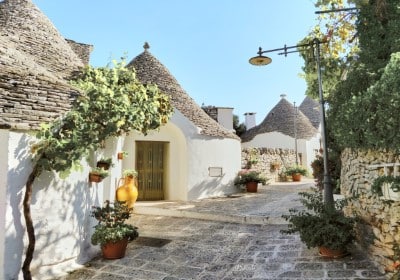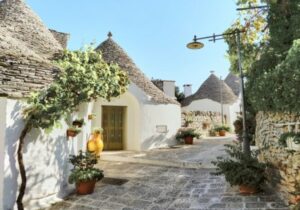 Southern Italy, often referred to as the Mezzogiorno, is a culturally rich and historically significant region of Italy.
It comprises several regions, including Campania, Apulia (Puglia), Basilicata, Calabria, Molise, and the islands of Sicily and Sardinia.
Apulia is excellent retirement destination. Its stunning coastline along the Ionian and Adriatic Seas offers those who retire to Italy access to some of the most beautiful beaches in Italy.
Italian Healthcare System
According to the World Health Organization, Italy has some of the best healthcare in Europe. The elective residence visa will give you access to world-class care in a country where the average life expectancy for males is 80 years and 84 years for females.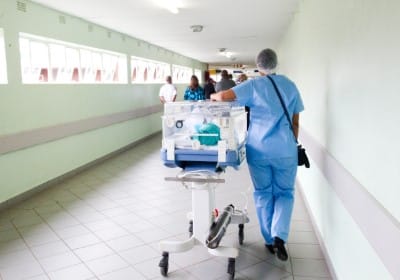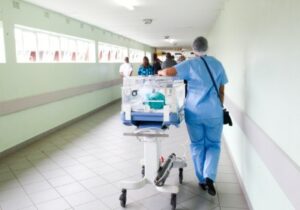 All Italian citizens and legal foreigners (including retirees) are automatically covered by Italy's National Health Service. According to the Commonwealth Fund, the country's NHS is fully funded by corporate and value-added tax (VAT) revenues collected by the central government.
This means that citizens and residents alike mostly receive cost-free health screenings and check-ups, primary care, and inpatient care. But in some situations, the national healthcare system also covers maternity care, specialty care, home care, hospice care, preventive medicine, and pharmaceuticals.
However, you might need to make a small co-payment for specialty visits and procedures, and there are no deductibles for residents. Private health insurance is available in Italy, but it's not common among citizens. If you are concerned that something dreadful might happen while you are in Italy, it is a good idea to investigate a few international health insurance options. Many non-EU citizens take this route and cancel the insurance once the NHS is available.
Private healthcare costs are reasonable, with a comprehensive plan with zero out of pocket costs from Italian insurers, such as Generali Italia, Unisalute, and Allianz, costing around €200 to €300 per year for a middle-aged person.
How to retire in Italy?
Italy Retirement Visa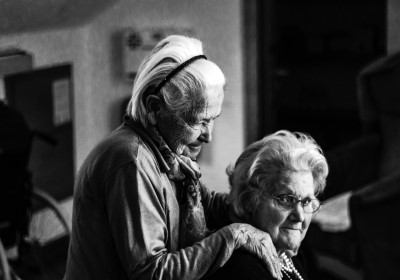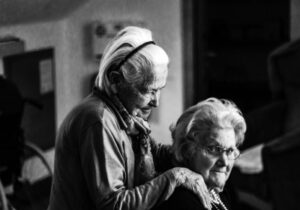 Most people who want to visit the Mediterranian country need a visitor's visa for periods of up to 90 days. However, if you want to retire in Italy, you must apply for and obtain an Italian elective residence visa.
Similar in wording to France's version, the elective residence visa is the same as an Italian retirement visa. According to the Italian Consulate in New York, the visa is available for "applicants with high self-sustaining incomes and financial assets who have a real necessity to stably residing in Italy and who can demonstrate a steady and adequate income (not from subordinate work) and other financial resources."
Essentially what this means is that anybody who fulfills the criteria can apply. This includes retirees or those who don't need to work. However, "self-sustaining incomes" don't refer to freelance workers or religious workers, as there are separate visas for those.
Required documents for the elective residency visa
If the idea of retiring in Italy and sipping cocktails on the beach sounds amazing to you, there are a few documents that you must submit for consideration.
Long-term Visa Application Form duly filled in and signed at the Consulate and you must appear in person.
Passport-style photo (full front and white background).
Passport or valid travel document valid for three months over the planned stay in Italy. The passport will be kept and returned with the visa if approved.
A registered lease or deed for property in Italy.
A letter explaining the reasons for your intention to move to Italy.
Proof of sustainable funds.
Last two years of your Income Tax Return.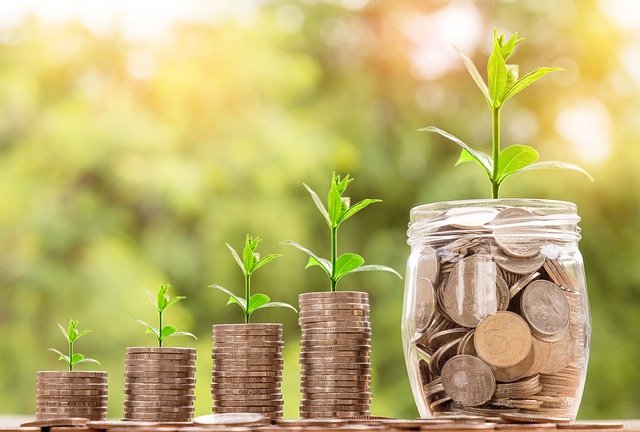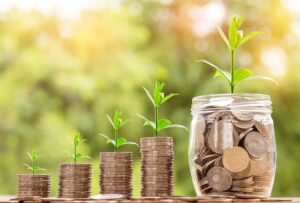 The proof of funds is crucial for your application, as you must provide documented and detailed guarantees of substantial and stable private income.
You need a minimum annual passive income of €31,000 as a single person, while the amount rises to €38,000 for married couples (you must provide a marriage certificate). The elective residence visa can also be extended to dependent children over 18 living with their parents, but it incurs a 20 percent increase for every dependent.
While there are many ways in which you can make a living as a retiree, the most popular are from pensions, annuities, income from properties, and income from stable economic and commercial activities.
Again, the Italian government won't accept any income documentation related to subordinate work or freelance activities. The consulate will only accept official letters from banks, financial consultants, financial institutions, US Social Security institutes, or similar.
While there are many benefits if you retire in Italy, the elective residence permit doesn't allow you to work and is only intended for those planning to move permanently to Italy.
Italian Golden Visa
Launched in 2017 by the Italian government to encourage foreign direct investment, the Italy Golden Visa, also called the 'Investor Visa for Italy,' allows third-country nationals (non-EU/EEA and non-Swiss) to obtain a residence permit in exchange for an investment in the country's economy.
Italy's Golden Visa also provides you with access to a special tax incentive that allows golden visa holders to pay reduced income tax after becoming an Italian tax resident. The minimum amount for investment is €250,000 in government bonds, corporate shares, innovative startups, or philanthropic donations, nd the investor residence permit is valid for two years, which can be renewed for three more years. It can also be renewed continuously if the investment is upheld.
Italian Citizenship through Residency
The residence permit allows you to stay in Italy for long periods, but like most European Union countries, non-EU citizens can obtain permanent residency after five years. This also opens the door to acquiring Italian citizenship and making it your new home country.
Requirements for permanent residency
Five years after you retire in Italy, you shouldn't have a problem knocking off the requirements from the list. To apply for full-time residency, leading to citizenship, you must prove the following to the nearest Italian Embassy or Consulate:
You must prove that you've been residing in Italy for the past 5 years.
You must present a clean criminal record.
You must pass an Italian language test proving that you have at least a proficiency level of A2.
You must still have sufficient income to support yourself or any dependent child.
Frequently Asked Questions about Retiring in Italy
How much money do you need to retire in Italy?
While that largely depends on your living standards, most retired couples can comfortably retire and still enjoy the outdoors for about $2,000 per month.
However, if you look at the minimum annual income required for the elective residence visa and divide it per month, it works out to about €3,160 – which is more than enough to retire in Italy and contribute to the Italian economy.
Is it difficult to retire in Italy?
That depends on several factors, such as your retirement income, how many retirement years you have left, and where you want to live. Italy is a fairly laid-back country, and there are plenty of things to see and do.
Naturally, it helps a lot if you can speak Italian, but it mainly comes down to how you manage your finances and whether you surround yourself with other foreign retirees. It will only be a matter of time before you call Italy your new home country.
Are retirees subject to paying taxes in Italy?
Whether you are American or British, anybody who retires in Italy is subject to tax. Expect to pay a seven percent tax on any foreign income, including pensions. In terms of tax incentives, new residents can pay a flat €100k annual tax fee on foreign income remitted to Italy for 15 years.
Does Italy allow dual citizenship?
Yes, Italy allows you to hold more than one nationality, and you don't have to renounce your original citizenship when you acquire an Italian one, provided your home country allows dual citizenship.
What other visas are available for Italy?
As Italy is part of the European Union and the Schengen Area, it provides many of the same visa categories the other European countries do.
As long as you are a non-EU citizen and have a valid passport and the necessary documents, you can apply for an entry visa such as a tourist, business, study, or family reunification visa. Non-EU residents also need to provide proof of a valid visa before entering Italy, unless visa exempt.
EU citizens don't need to go through the visa application process, but there are guidelines they must follow to retire in Italy. The elective residency visa doesn't apply to them as they have automatic freedom of movement.