Ciao! The US-Italian connection stretches back almost 150 years. Italian emigration to the US in the late 1880s was often fueled by extreme poverty. Each Italian family has its own story, but broadly speaking, life in Southern Italy at the time, including the islands of Sardinia and Sicily, often came with hardship, violence, and exploitation. The soil in the areas was poor, yielding little, while malnutrition and disease were widespread.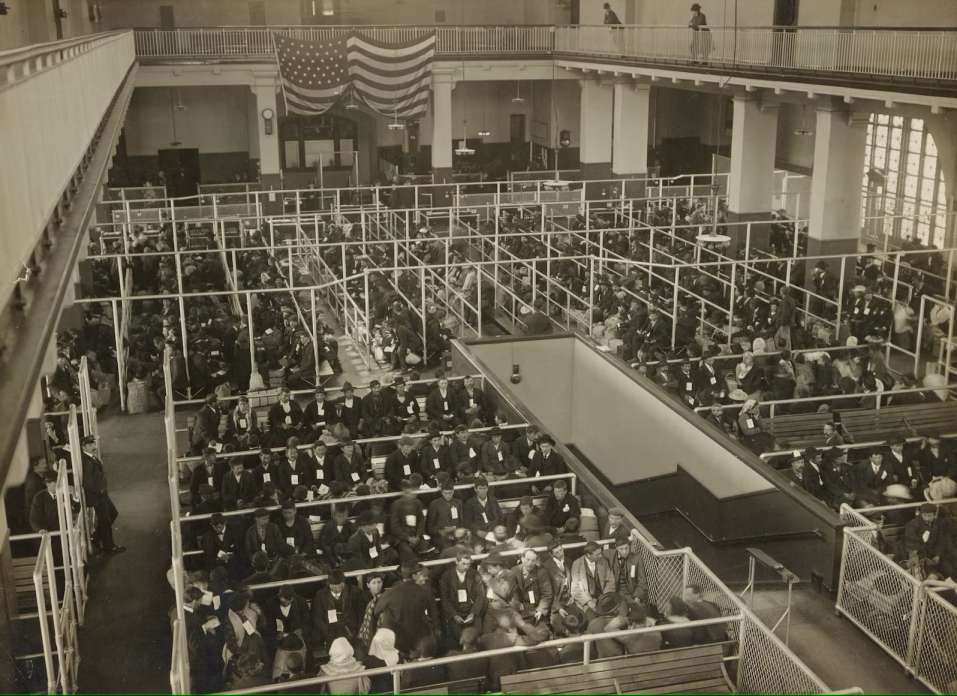 This led to an influx of Italian migration to the United States over a 40-year period, which further fueled the booming industrial economy of the United States. Today, Italian culture is a key ingredient of the American cultural melting pot and a primary reason why Americans moving to Italy is becoming more frequent.
Italian influence stretches beyond its contribution to the US economy, being one of the significant influences on American gastronomy, music, and popular culture.
Come the 21st century, many Americans have grown tired of the hustle and bustle of American life and are looking for a foreign country to call home that is not in the grip of political and social unrest. Italy offers this security and stability. The country is experiencing a period of economic resurgence, and there is a growing population of American expats looking to take advantage.
Do you dream of a slower, more relaxed lifestyle filled with delicious food and stunning scenery? Well, it seems that many Americans are packing their bags and swapping the American Dream for the Italian Dream. But is there more to why so many Americans are making the move across the pond? In this article, we'll explore what makes Italy an alluring destination for those seeking a new way of life. 
Can Americans move to Italy?
Yes, Americans can move to Italy. In fact, many Americans are already living in Italy. The US has an Italian diaspora of 17 million. With Italian law granting citizenship by birthright through right of descent (jus sanguinis), a large portion of the American population already possess the right to move to Italy. How many Americans are living in Italy? There are 15,658 Americans currently living in Italy today. While most reside in bigger cities like Milan and Rome, there are plenty of picturesque Italian towns to consider, depending on your preferences.
Obtaining a residence visa can also be easy for Americans without Italian ties, with options such as the Elective Residency Visa and the Italian Golden Visa. As for visiting Italy, Americans can visit Italy without a visa as the Italian immigration rule for visitors runs under the Schengen visa, with Italy being a Schengen country. This allows US passport holders traveling to Europe to visit any member state of the Schengen Area for 90 out of 180 days, including Italy. 
Overall, moving to Italy is a relatively straightforward process, and many resources are available to help make the transition as smooth as possible. 
How to Move to Italy from the USA
If you're considering making a move to Italy from the USA, there are a few things to consider. First, you'll need to determine whether you want to live in an urban or rural area. Italy has a wide variety of both, so narrowing your search is essential before getting too far into the process.
Once you've decided on your location, you'll need to look at apartments or homes for rent. Rome, Florence, and Milan are all popular cities for Americans moving to Italy, so there's no shortage of options.
Just be sure to budget accordingly – living in major Italian cities can be significantly more expensive than living in small towns. In addition to doing your due diligence, spend as much time as possible in your chosen Italian city or town to better understand what to expect in terms of everyday living once you officially move abroad from the US.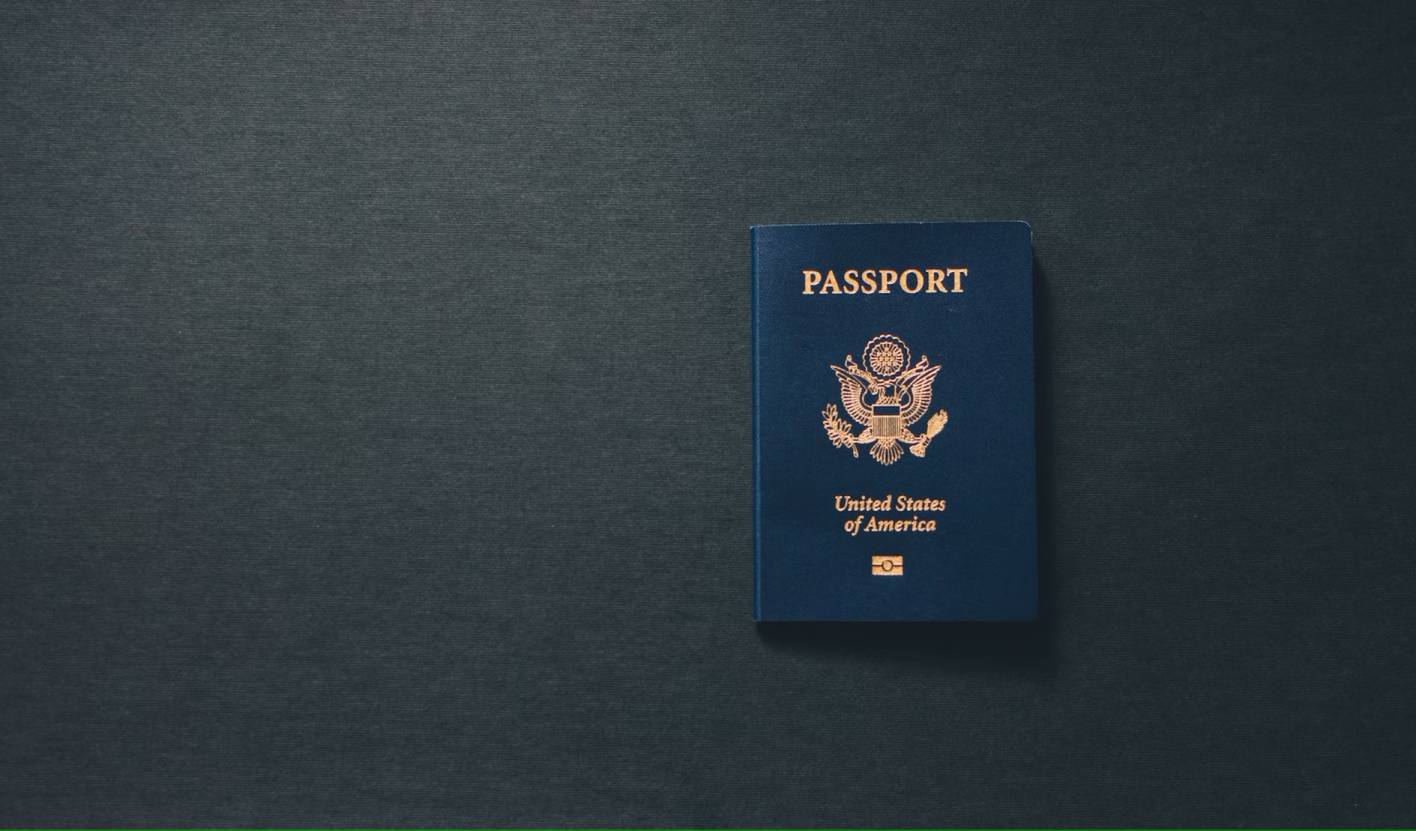 As with any major life decision, relocating – especially abroad – is not without its risks and challenges. Before making a move, be sure to have a solid plan in place and be prepared to answer any questions that might arise.
Residence Visas for Italy
Italy has several residence visa options for Americans who want to live in the country for an extended period. If you've decided on Italy being your new home and you're ready to make your move, here are your best options:
Golden Visa
The Italy Golden Visa has become a popular choice among foreign investors to gain residency in Italy. More commonly referred to as the Italy Investor Visa, the Italy Golden Visa program allows foreigners to invest in the country's economy; in return, they're granted Italian residency. The qualifying investment for the program can be made by:
Purchasing €2 million ($2.17 million) in Italian government bonds

Investing €500,000 ($542,000) in an Italian company

Investing €250,000 ($271,000) in an innovative Italian startup

Donating €1 million ($1.08 million) in a philanthropic initiative
The residency permit (permesso di soggiorno) lasts two years and can be renewed indefinitely, provided the investment is maintained.
Student Visa
An Italian student visa allows third-country nationals (non-EU/EEA and non-Swiss) to apply for a residence permit to live in Italy for the duration of their studies, either by enrolling at an Italian university or certain approved language academies. After five years of studying and lawful residence, students are eligible to apply for permanent residency in Italy.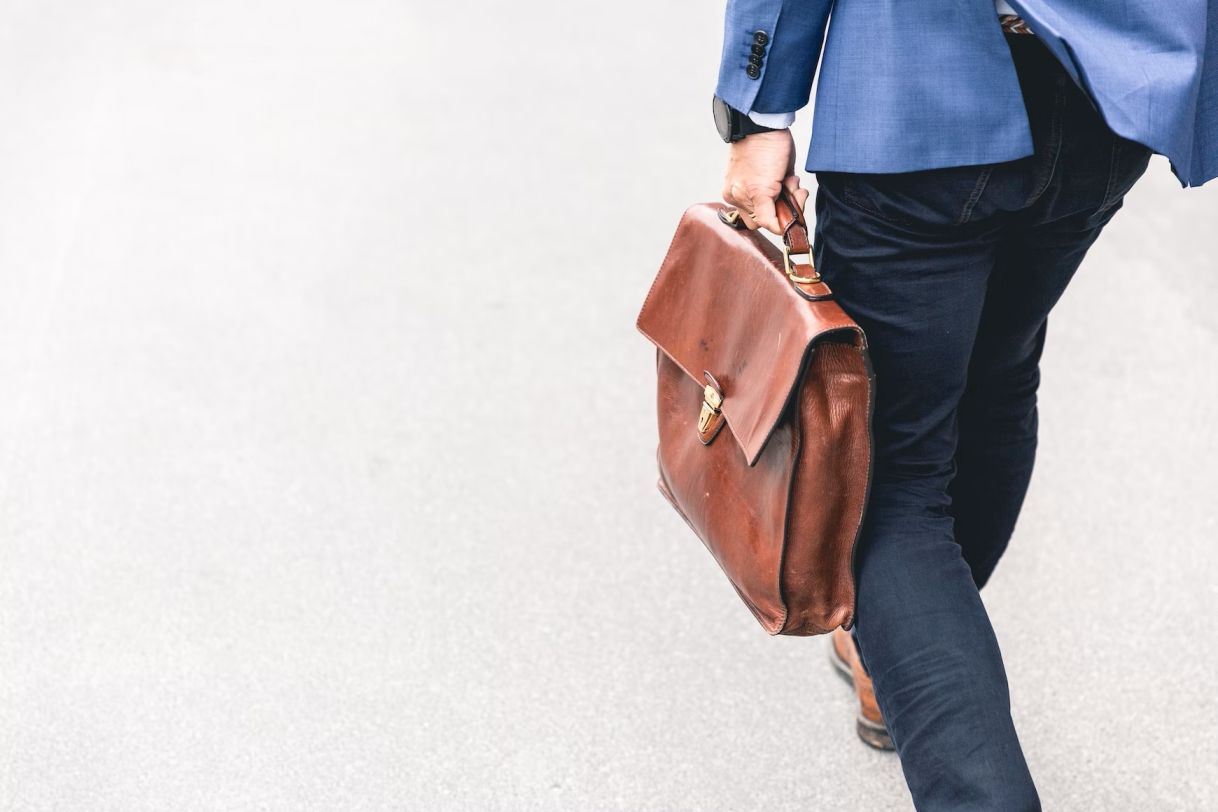 Work Visa
In Italy, EU citizens can acquire a work permit, without applying a special visa or work permit, based on membership in the European Union. Employees who are not EU or EEA citizens will need an Italy Work Visa, known as a Nulla Osta, in order to live and work in Italy. A Nulla Osta falls under a Long-Stay Visa, also known as a National or a D-Visa. Note that an Italian work visa acquired from an employment contract from an Italian company is just for entering the country. Upon arrival, a residence permit must be applied for in order to stay.
Elective Residence Visa
Italy's friendly nature of welcoming Americans to live in the country is proven by its Elective Residence Visa (Residenza Elettiva) option. This long-term visa allows American expats, such as retirees with passive income and remote workers, to gain residency in the country, provided they can present a minimum amount of yearly income from overseas. The Elective Residence Visa can be acquired by:
Providing proof of sufficient financial means or resources from overseas sources to support yourself without working: It must be a minimum of €31,000 ($33,600) per year for individuals and €38,000 ($41,200) for married couples.
Providing proof of lodging: Before moving abroad to Italy, applicants must find a suitable place to live. This can be either through a lease/rental agreement or proof of purchase.
Proof of health insurance: Applicants must purchase international health plan before applying for the visa. This must cover at least €30,000 ($32,500) a year and all medical expenses in every EU member state.
Once the application has been submitted and approved, applicants are issued with a one to two-year residence permit, which can be renewed each year until they are eligible to apply for permanent residency after five years.
Self-Employment Visa
A Self-Employment Visa – also known as an Italy Freelance Visa – has a more complex visa application process, as the route to apply depends on the industry of the self-employed individual's work or business. For example, the Italian Chamber of Commerce issues self-employment authorizations to companies, but special approval from the local departments of health is required to open a restaurant or bar.
To acquire authorization to live and conduct self-employment activity in Italy, applicants must show that:
They have adequate resources and intend to engage in industrial, professional, craft, or commercial activities in Italy

They meet the legal requirements to perform the activity in question, including prerequisites for entering into professional registers

They possess certification no more than three months old from the relevant authorities, declaring that there are no reasons to prevent the issuance of the necessary authorizations or licenses
Self-Employment Visas are issued for two years and can be renewed, provided that the holder continues to meet the requirements for the visa. It's also possible to apply for permanent residency after five years.
Moving to Italy as a Digital Nomad
The good news for digital nomads wanting to move to Italy is that it's never been easier to relocate to Italy. Whether you're looking for a change of scenery or new business opportunities, there are several options to relocate to Italy as a digital nomad.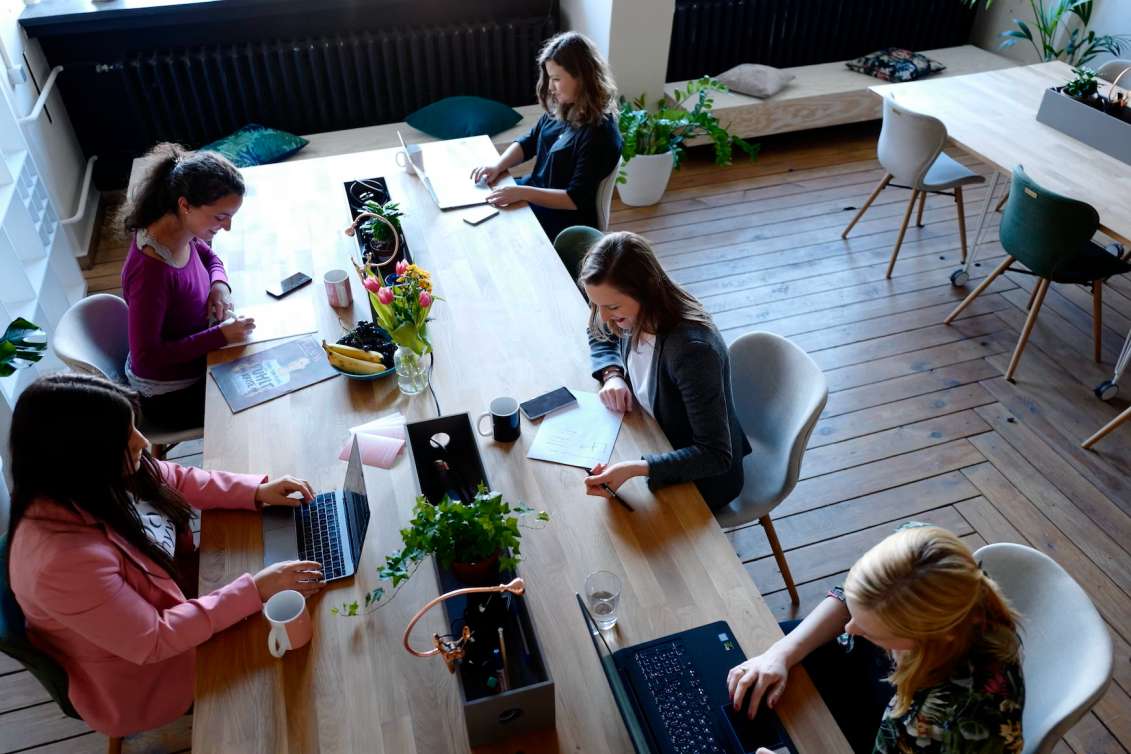 If you're working remotely, plenty of coworking spaces and cafes around the country make Italy the ideal digital nomad hub. The Freelancer's Island in Milan, TSH Collab in Florence, Groworking in Rome, and many more coworking spaces offer fast and reliable Wi-Fi, in addition to the opportunity to connect with large digital nomad communities and professionals. And if you need to take a break from work, there's no shortage of things to do and see in Italy. 
Does Italy have a Digital Nomad Visa?
As of now, there is no active Digital Nomad Visa in Italy. However, on 28 March 2022, the Italy Digital Nomad visa for remote workers was approved and signed into Italian immigration law. An announcement can be expected in due course.
Jobs in Italy for English-Speaking Americans
There are plenty of opportunities for English-speaking Americans to find work in Italy. Many US-based companies have branches in Italy, so there are often job openings for positions that require English proficiency. Additionally, many international organizations with a presence in Italy frequently hire English speakers.
Moreover, not all jobs in Italy will require perfect Italian language skills. In fact, many businesses in Italy are quite happy to conduct transactions and dealings in English, particularly in areas with high tourist footfall. However, speaking Italian to at least a conversational level will undoubtedly make it easier to find a job and settle into life in Italy.
Eight Ways You Can Move to Italy from the USA
Here are eight confirmed ways you can move to Italy from the USA.
Permanent residence from another EU country
If you have permanent residence in another EU country, you have the right to live and reside in Italy.
Employment Visa
Italy offers several employment visas, such as a long-term work permit or seasonal work permit for extended stays.
Self-Employment Visa
A Self-Employment Visa will allow you to conduct freelance work or start your own business in Italy
Student Visa
Student Visas in Italy are valid for the entire period of study.
Elective Residency Visa
The Elective Residency Visa allows foreigners with passive incomes to live in Italy, provided they can support themselves without working.
Investor Visa
The Investor Visa is also known as the Italy Golden Visa. It allows foreign entrepreneurs to invest in new or existing businesses in Italy or make a capital transfer in exchange for residency.
Dual Citizenship via jure sanguinis
If you have any family in your bloodline who were Italian citizens, you have the right to permanent Italian residence and Italian citizenship.
Government migration initiatives 
The Italian government has recently had several migration initiatives, such as €1 homes in Sicily, to encourage migration to rural and underpopulated towns.
The Cost of Living in Italy
Italians are renowned for their relaxed lifestyle and love of good food and wine. But how does that combine with the cost of living?
Depending on where you live in Italy, there will be a vast difference in the cost of living. Rome and Milan are generally the most expensive cities, while smaller cities like Naples and Florence are much more affordable.
Here is a breakdown of the average cost of living in several popular Italian cities.
Based on data from Numbeo.
| | | | | |
| --- | --- | --- | --- | --- |
| | Family of four (excluding rent) | Single Person (excluding rent) | | |
| | | | | |
| | | | | |
| | | | | |
| | | | | |
| | | | | |
Rent is one of your most significant expenses when living in Italy. As shown in the above chart, you can expect to pay more than double for rent in Milan than in a smaller city like Naples.
Overall, the average cost of living in Italy is far below what many expats from the average American city would be accustomed to. Here is a brief USA-Italy comparison for the average cost of living.
| | | |
| --- | --- | --- |
| | | |
| | | |
| | | |
| | | |
| | | |
| Price per square meter to buy an apartment | | |
| | | |
| A meal in an inexpensive restaurant | | |
| | | |
| | | |
| | | |
| | | |
| | | |
The Best Cities to Live in Italy
Italy is a renowned tourist destination with many spectacular cities and sites to visit, but what is it like to live there? While most major cities in Italy have the potential to be great places to live, some stand out more than others. Here are five of the best cities to live in Italy: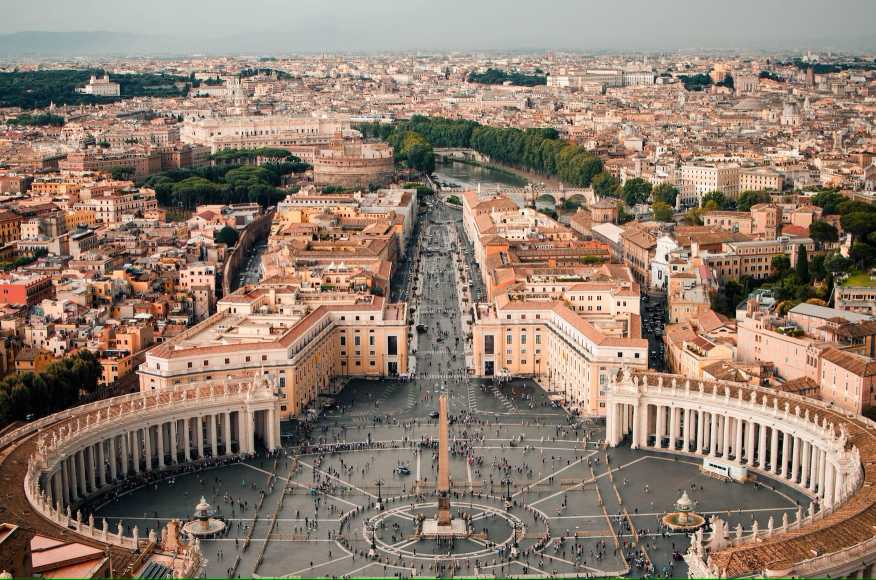 1. Rome
The Eternal City needs no introduction. Rome has something for everyone, from its incredible history and culture to its food and architecture. And with so much to see and do, you'll never get bored living here.
2. Florence
Another world-famous Italian city, Florence is renowned for its art and traditional homes and buildings. It's also a great place to live if you're a foodie, as the Tuscan cuisine is some of the best in Italy.
3. Milan
If you want to experience the best of Italian fashion and design, then Milan is the place for you. The second largest city in Italy is a sprawling urban metropolis with a unique and grandiose style. It's also the ideal hub for exploring other parts of northern Italy as well as European countries.
4. Naples
Naples is often overlooked by visitors to Italy, but it's definitely worth spending some time in this vibrant city. From its bustling streets to its delicious food (including some of the best pizza in the world), Naples will charm you from your first visit. The cost of living in Naples should also be noted as it's one of the cheapest cities to live in Italy.
5. Palermo
Often referred to as "The Happy City," Palermo is the capital and largest city of the Italian island of Sicily. Combining a rich tapestry of historical and scenic sights with a bustling atmosphere and pristine beaches accessing the Mediterranean Sea, Palermo has all the elements to live an idealistic island life.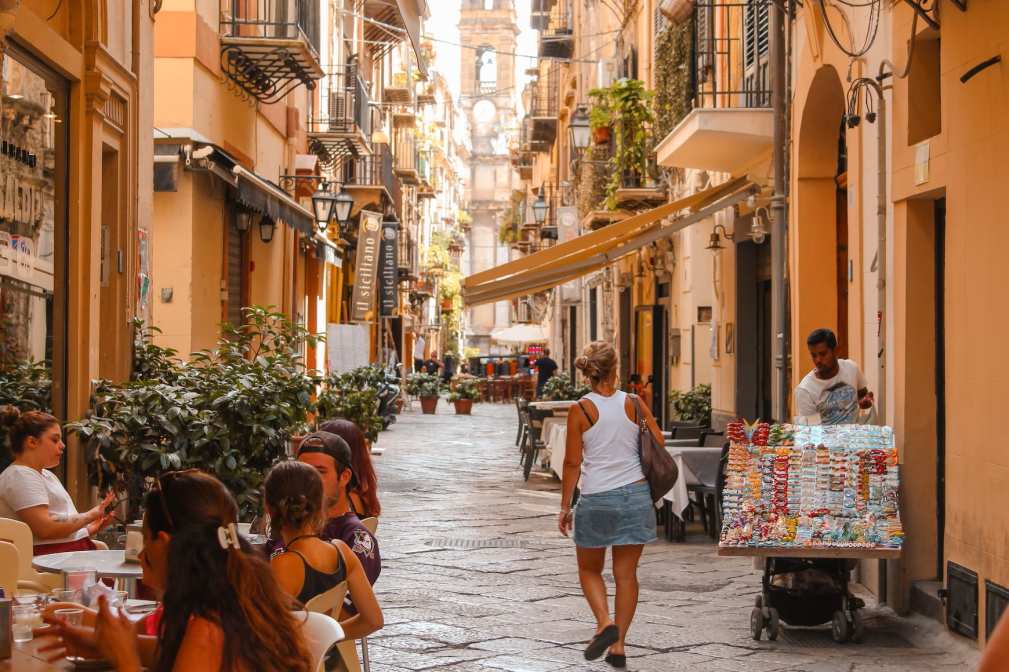 The Pros and Cons of Living in Italy
As with any major life decision, such as moving abroad, there are pros and cons. It's no different when you move to Italy, so let's take a look at some of the pros and cons of living there:
Pros
Beautiful scenery and history: From the rolling hills of Tuscany to the dramatic Amalfi coast, the distinct fashion of Milan, and the UNESCO World Heritage Sites of Rome, Italy has it all in abundance.
Food and wine: Italians know how to enjoy life, and food and wine are central to that lifestyle. It's a home away from home for many Americans, mainly in part to Italian cuisine's influence on American gastronomy. Living in Italy means you can enjoy Italian food and wine every day of the week.
La dolce vita: The "sweet life" in Italy is all about slowing down, enjoying the moment, and savoring every experience. If you can learn to appreciate la dolce vita, you'll be happier overall.
Cost of living: How cheap the cost of living can be is relative to where you're coming from, and fortunately for Americans, the average cost of living in Italy is much cheaper than in the United States.
Cons
Language barrier: Unless you speak Italian, you'll likely face a language barrier when moving to Italy. Even basic tasks like opening a bank account can be difficult if you don't know the language.
Bureaucracy: Italians are known for their love of bureaucracy, and that can make everyday tasks and dealing with public offices more complicated than they should be.
Long rental leases: The average lease length in Italy is three years, which could be a weighty commitment for many American expats.
Health Insurance in Italy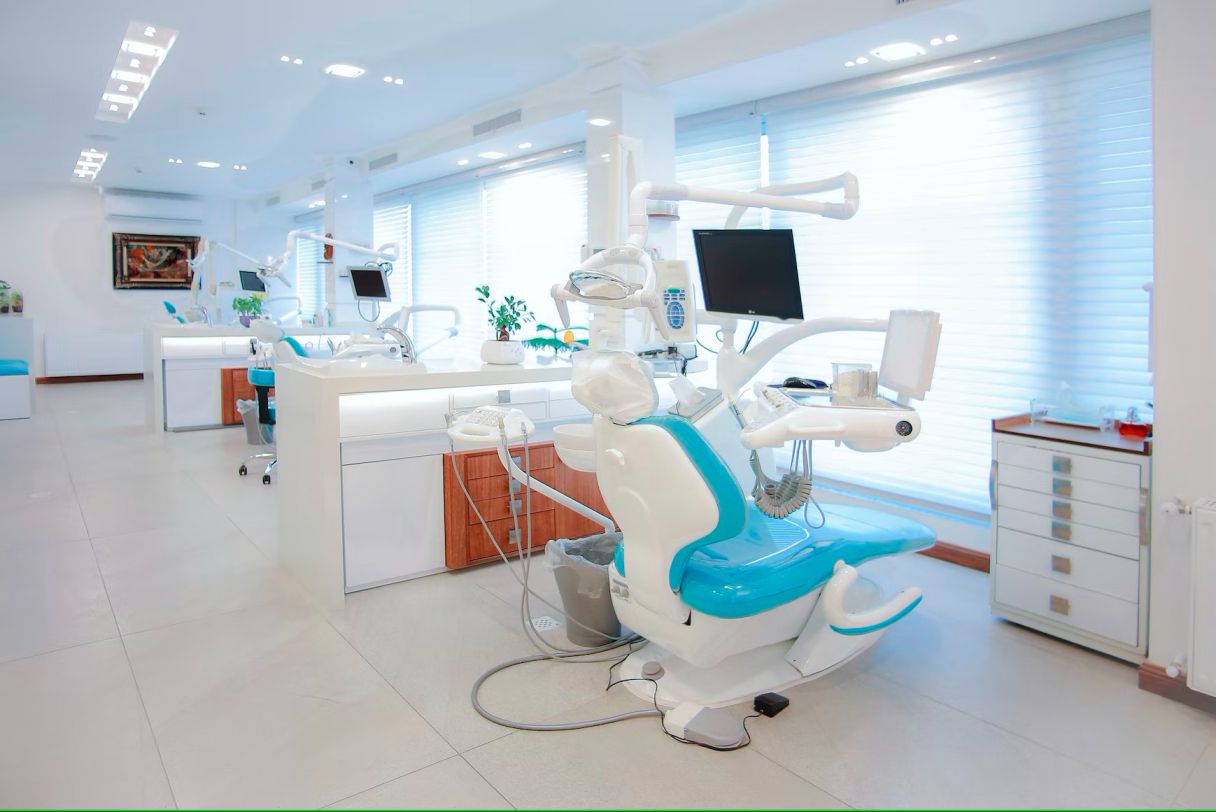 Italy has an excellent public health care system that is much more accessible to average citizens than the public health care system in the United States. However, the quality of care varies depending on the region of the country. Generally speaking, the healthcare system in northern Italy is considered better than in the south. 
Most Americans who have met their residency visa requirements can access the public health care system. In terms of private healthcare, private health insurance is extremely affordable compared to the US.
Based on a quote from Generali, one of the largest insurance providers in Italy, for a fully comprehensive health plan for a middle-aged person, you can expect to pay around €208 ($225.64) per month, with no excess. A similar policy in the US from a large insurance provider like United Healthcare would cost about €529.13 ($574), including a €2,304.58 ($2,500) deductible.
Purchasing Real Estate in Italy
Buying property in Italy can be a highly lucrative investment option for Americans. Prices are high in large cities like Rome and Milan, but further afield, it's more than possible to buy lavish property for reasonable prices when comparing the average cost to purchase a one- (80 m2) and three-bedroom (150 m2) apartment in Italy versus the United States.
Frequently Asked Questions about Americans Moving to Italy
Is it hard for an American to move to Italy?
The process for an American to move to Italy is relatively straightforward, provided they meet the requirements to obtain a residence visa. The Italian Golden Visa, for example, allows Americans to gain residency in Italy through a contribution to the economy, such as an investment of €500,000 ($542,000) in an Italian limited company or an investment of €250,000 ($271,000) in an innovative startup in Italy.
Where do most Americans move to in Italy?
Most Americans moving to Italy from the USA choose to live in a major city like Milan or Rome.
Is it expensive for an American to move to Italy?
The big draw of Italy for Americans is that it's much cheaper to live there than in the United States. The average cost of living in Italy for a single person is €799.10 ($866.86) compared to €966.82 ($1,048.80) in the US, allowing Americans with a moderate passive income to enjoy a comfortable standard of living.
Can an American live permanently in Italy?
Many Americans already hold the right to live permanently in Italy through Italian citizenship by birthright. Those wondering how to move to Italy for cheap can do so if they have descendants who were Italian citizens. They can easily apply to become an Italian citizen and obtain an Italian passport.
For Americans moving to Italy from the USA in 2023 with no family ties to the country, alternative visa options allow them to live there permanently. Acquiring residence permits like the Elective Residency Visa, Self-Employment Visa, and Italy Golden Visa can lay down a path to Italian permanent residency after five years, provided that the visa requirements are maintained in order to be renewed.
An Italian permanent residence permit holder can also become an Italian citizen and acquire an Italian passport after 10 years of residency through Italian citizenship by naturalization.
What not to do as an American living in Italy?
Buying bottled water: Italy has some of the best water quality in the world, scoring 98.2 out of 100 for sanitation and drinking water in the Environmental Performance Index.
Tipping: Americans moving to Italy should remember that tipping is not customary in Italy, as Italian servers are paid a fair wage, and a service charge (servizio) is typically included in the bill.
Not validating train tickets: Most regional train services in Italy require ticket validation before boarding the train.
Not learning Italian: Italy's official language is Italian, and English isn't widely spoken throughout the country, so not learning even basic Italian can make life more difficult than it should be.