Italy is one of the best places in Europe to live, work and settle down permanently. If you would like to permanently reside in Italy and reap the most benefits as a permanent resident, gaining Italian citizenship and becoming a dual citizen is the ultimate solution, providing you with the right to reside, work and even vote. You will also be able to acquire an Italian passport upon becoming an Italian citizen.
An Italian passport will enable you to travel to 174 countries visa-free or with a visa issued on arrival. Italy also offers many attractive employment opportunities and profitable investment opportunities for non-EU entrepreneurs. 
Undoubtedly, obtaining Italian citizenship is an alluring dream for many. But the ultimate question for many foreigners remains; 'How to become a citizen of Italy?' This article will take you through the Italian citizenship application process. You can also learn about Italian passport requirements and how to begin your application immediately.
All about Italian citizenship
Being a part of the European Union (EU), Italy has numerous citizenship benefits. Claiming Italian citizenship means you can travel freely without any restrictions to all 26 Schengen countries, such as Hungary, Austria, Luxembourg, Belgium, France, Germany, and Greece. Plus, you can stay in any EU member state, like Switzerland, Norway, Iceland, or Liechtenstein, for as long as you want by being a holder of the right to acquire permanent residence in any EU country.
You will also have visa-free access to many countries outside the European Union. All of these advantages are unlocked when you become a legal Italian citizen. New Italian citizens are permitted to retain citizenship of their home country under Italy's dual citizenship law.
For those wondering how long it takes to acquire Italian dual citizenship, note that this depends entirely on your specific circumstances determining the options you have to receive dual citizenship status in the nation.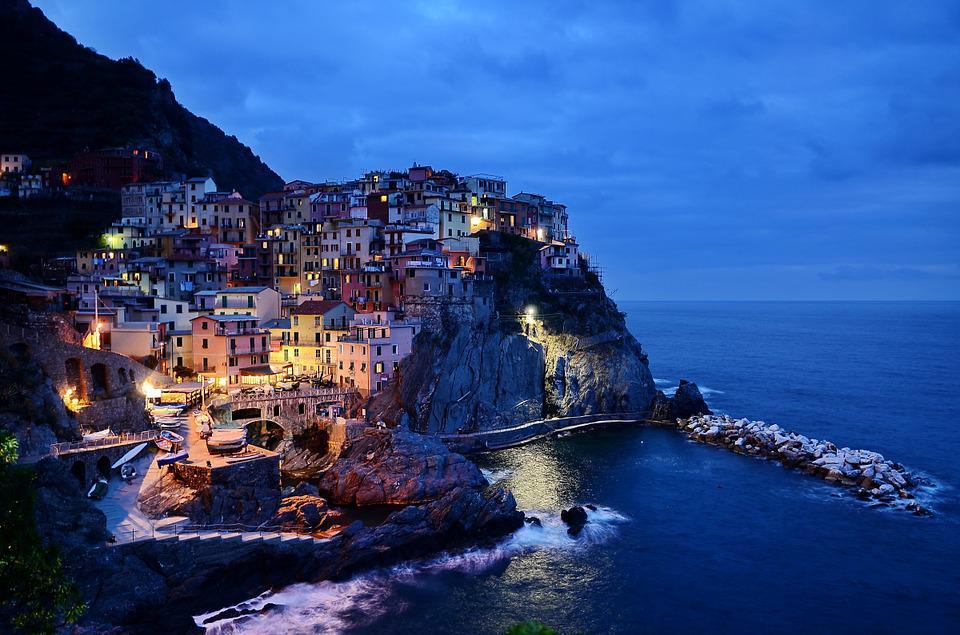 How to become an Italian citizen?
There are three principal methods for securing Italian citizenship:
Descent for birthright citizenship based on jure sanguinis (right of blood), which has no ancestral limit

Marriage to an Italian citizen

Naturalization after ten years of residency
Like in most EU member states, the primary method of earning Italian citizenship is by birth. Other ways exist, most notably, Italian citizenship by descent.
Where Italy's rule for citizenship by descent differs from most countries is that it is not dependent on both parents or at least one parent being a citizen or lawful resident in order for the child to be eligible for Italian citizenship by descent. Whether children have one Italian citizen parent or foreign parents who aren't Italian citizens, or an Italian female ancestor four generations down the line, they can apply for Italian citizenship by descent, provided they can prove Italian heritage in their ancestral history.
Other options for Italian citizenship applications exist, such as Italian citizenship by marriage and naturalization based on a required resident period. Visas like the Italy Golden Visa provided the permanent residence permit necessary in order to legally live in the country until eligible for naturalization.
Basic Ways to Get Italian Citizenship
Only valid Italian citizens can apply for passports. So, before you submit an application, you must first understand the prerequisites and all the required documents to become an Italian citizen. You can choose any of the following methods for your citizenship application. 
Citizenship by birth
The most common path to gain Italian citizenship is through birth. Individuals born in or outside Italy to documented Italian lineage can automatically claim Italian citizenship. You do not need to apply anywhere formally to gain this right when you satisfy citizenship by descent criteria. This law also applies to children born in Italy whose parents are unknown.
Citizenship by naturalization
Naturalization is a process for people who have lived in the country for a total of ten consecutive years with permanent residence status. Firstly, with a permit for residence in Italy, you can get the primary allowance to stay in the country for five years. After five years, you can then apply for permanent residence status.
Spending an additional five years in the country can eventually lead to Italian citizenship by naturalization. Within that time, you must reside in the country continuously, have a regular source of income, and pay taxes in order to qualify for naturalization.
Non-EU citizens living in Italy for ten years with permanent residence permits can apply for Italian citizenship at an Italian Consulate. As an EU member state, permanent residents acquire EU citizenship with Italian citizenship.
Citizenship by descent 
There is almost no distinction between citizenship by birth and citizenship by descent in Italy. Although they are very different concepts, children born in Italy or abroad to an Italian parent have the right to apply for Italian citizenship at birth.
Italian heritage in family lineage allows children to obtain dual citizenship. This process is also called Italian Citizenship by jure sanguinis, meaning 'right of blood.' If children can confirm their Italian ancestry by requesting vital records from a relevant Italian Consulate (multiple third-party services provide Italian citizenship assistance for this), they can apply for dual citizenship. The procedures of this method are similar to naturalization, but it is comparatively faster. 
Citizenship by marriage
If you are married to a legal Italian citizen and reside in the country, you can be eligible for dual citizenship status after two years based on Italian citizenship law. For people living outside the country, the minimum period of matrimony before citizenship can be applied for is three years. Your local Italian Consulate with have the relevant time periods.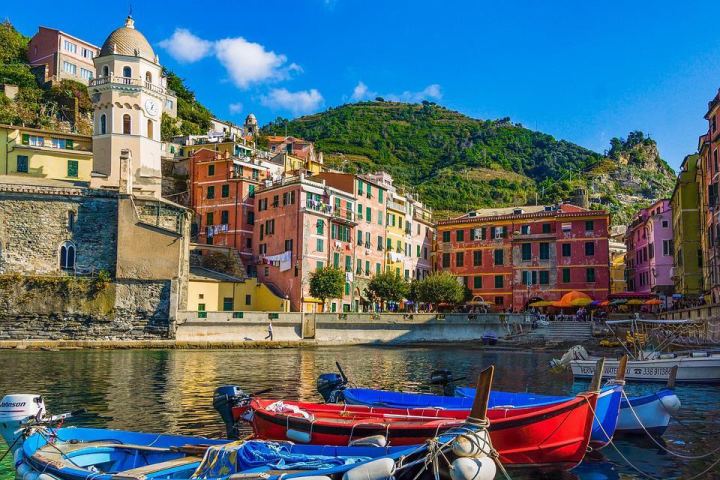 Acquiring Italian citizenship through other options
By adoption: Children with adoptive Italian parents are eligible to acquire the nationality of their parents. The right of citizenship for these children will be valid from the date of the finalization of the adoption. 
Citizenship for servicemen: Those who have served the Italian government for five years can be eligible to obtain Italian citizenship. This rule applies even if the period of service was outside the country. You do not need to satisfy the ten-year residency requirement for this particular process.
For adult individuals, the three most commonly practiced methods to become a citizen of Italy are by descent, marriage, and naturalization.
More About Italian Citizenship by Naturalization
Getting Italian citizenship through naturalization can be a time-consuming and complex process, but for foreigners with no familial ties to Italy, naturalization is the most accessible route.
You must first obtain a visa with at least a six month stay in Italy before applying for a residence permit. Your residence program must also be valid or renewable for at least five years until you're eligible for permanent residency. An Ideal option to become a resident is through the Italy Golden Visa program. This is an investment immigration program providing a temporary residence permit, which is renewable until eligible for permanent residence status.
For more information on the Golden Visa and how to get Italian citizenship assistance, check out our article: Italy Golden Visa: The Ultimate Guide for Expats.
After five years of residence, you'll be eligible for permanent residence, and completing ten years of residency will bring eligibility for Italian dual citizenship status.
To obtain a permanent residence permit, you need to prove that you have lived in the country under a registered address. You must live in the territory for a total of 183 days in a year. Citizenship is only approved if the candidate has adhered to the time limit of no more than ten months outside of the country in the last five years before submitting their application. Once your application is approved, you can apply for the passport at the Italian Consulate. 
There are certain income-related requirements for the candidates in this process. 
| | |
| --- | --- |
| | Minimum income to be confirmed |
| | |
| | |
| Each child under 18 years of age | |
Specific requirements:
You have to show valid proof of income for the last three years before the date of your citizenship application.

You must be able to provide documents of income tax returns to prove you are a regular taxpayer.

You must be adept in Italian and pass the B1 level of the Italian language test. This language test is conducted by many reputed institutes in Italy, including the Dante Alighieri Society and the University for Foreigners in Roma Tre, Perugia, and Sienna.

You can be exempted from the language test if you have obtained a graduate degree in Italy. This exemption applies to people who earned a diploma after 2015 from the Provincial Centre for Adult Education (CPIA).

Another essential document is proof of no criminal record in Italy and the associated countries of residence during the period of residence. This document shows your compliance with Italian law. The certificate should not be more than 180 days old, and it should have a sworn translation into Italian before getting notarized.
Italian Citizen by Ancestry: The Italian Citizenship
Jure Sanguinis
Method
Jure Sanguinis or Jus Sanguinis is the Latin phrase for 'right of blood,' which grants citizenship by birth on the grounds of family heritage. The law in Italy for citizenship by descent is clear; people with parents, grandparents, or other Italian ancestors are entitled to citizenship. The unique aspect of this Italian law is that there is no generational limit.
To qualify for dual citizenship, you need to request your family member's official documents from their place of residence at the Italian Consulate or Embassy. You can source Italian citizenship assistance from a third-party company to help you with the entire process.
You must have a registered address in Italy and live in the country for at least three years before applying through this option. The minimum residence requirement is six months and one day per year. 
Italian citizenship requirements:
You must submit certified copies of official documents from your ancestor's Italian residence.

A document from the Italian Consulate confirming neither your ancestors nor you have ever renounced Italian citizenship

You must submit income certificates from the last three years along with the documents of income tax returns. The minimum income criteria are the same as naturalization.

You must prove that your ancestor was not a naturalized citizen of any other country before you were born.

Previously, citizenship by birth through right of descent was only provided through paternal ancestral roots. But since the modification of the law, people born after 1 January 1948 with a maternal ancestor can be eligible for the same. 
Once you are given Italian citizenship by descent, you will be entitled to all the privileges and rights in the country and a European Union passport. 
How to Become an Italian Citizen by Marriage
The process for becoming an Italian citizen through marriage is known as Jure Matrimonii. When you are married to an Italian citizen, you automatically acquire the right to apply for citizenship in Italy. You should be married for at least two years, have a legal marriage certificate, and be present in the country before applying. For couples living abroad, the minimum required time of wedlock to submit a valid citizenship application for foreign spouses is three years. 
Couples residing in the country with a child under 18, be it biological or adopted, will have to wait only one year before the non-Italian spouse can apply for citizenship. A similar clause for couples living outside Italy also applies, with a waiting time of 18 months. 
Specific requirements:
You should be able to prove the civil union and satisfy the time criteria as required for your residence status. 

This particular citizenship process is also applicable to

same-sex couples in Italy

.

According to a 2018 amendment to the Italian citizenship law, the non-Italian spouse must prove a B1 level of proficiency in the language test.
Know when to apply for Italian citizenship by marriage
Let's look at the simplified chart to understand the minimum duration for different categories of obtaining citizenship through marriage.
| | |
| --- | --- |
| | Waiting period before citizenship application |
| | |
| Couples living in Italy with a minor child | |
| Couples living outside of Italy | |
| Couples with a minor child living outside of Italy | |
Obtaining Italian Citizenship by Investment
Italy offers suitable residence permits for foreign investors willing to contribute to the country's economy. This scheme is known as the Italy Golden Visa and is similar in many ways to other programs, like the Portugal Golden Visa and Spanish Golden Visa. 
Foreigners who intend to apply for investment immigration in Italy must submit the necessary documents to prove their annual income exceeds €100,000 ($109,000). This requirement can be reduced to €35,000 ($38,200) for candidates planning to invest a large amount of €300,000 to €500,000 ($327,000 to $546,000).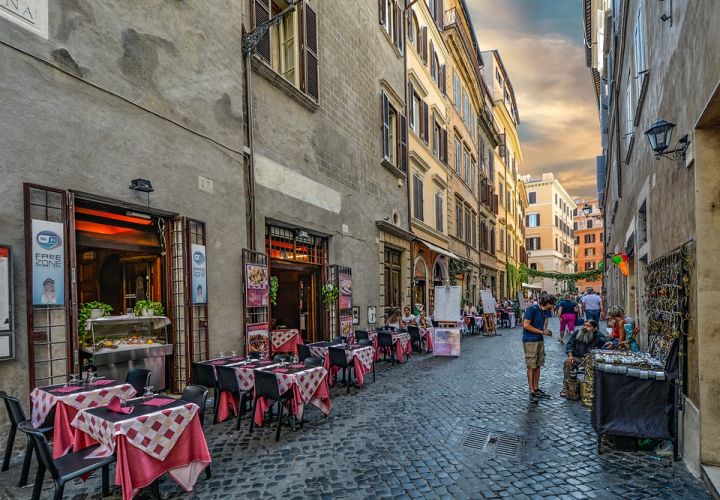 There are different categories of investments for this application.
| | |
| --- | --- |
| | |
| | Investing in unique Italian startups |
| | Investing in authorized capitals of Italian organizations |
| €1 million ($1.09 million) | As a loan to any Italian limited company |
| | Contributing to any philanthropic activity |
| €2 million ($2.18 million) | Investing in government bonds |
Foreign investors must undergo strict due diligence procedures, including confirming the legal source of the investment funding. Initially, the investors will be issued a two-year residence permit, which is extendable for an additional three years, provided that the investment is maintained. After five more years of residency, you can directly apply for citizenship.
Please note that you do not have to live in Italy to maintain the investment if you are not seeking to acquire Italian citizenship. 
Primary Documents Needed for the Citizenship Application in Italy
No matter which method of citizenship application you choose, Italian Consulates require that you present some standard documents before beginning the application process. The documents are as follows:
The applicant's questionnaire

Original passports of the applicant, along with notarized and translated copies of the passport of the applicant's family members 

Certified copy of the residence permit in any Italian municipality

Police clearance and record of no criminal offense of the applicant in Italy and in other countries where the applicant has lived previously

Application fee of €300 ($327)

Four passport-size photographs

Postal stamps
Please refer to the specific documents required for the different methods of citizenship applications as discussed above under each category.
Where to apply for citizenship in Italy?
Irrespective of your chosen citizenship application method, you must fill out the prescribed form on the website of the Italian Ministry of Citizenship and Immigration. You must upload all scanned copies of the required documents and wait for the application to be approved. After the preliminary review, the applicant will be given a date to hand over the original required documents to a nearby municipality.
Depending on the complexity of the applicant's situation, it might take as little as three months to three years before citizenship is approved. For any legal Italian citizenship assistance with your application, contact us and get immediate help from our legal experts.
Possible Alternatives to Italian Citizenship
Since the minimum period of residence to obtain Italian citizenship through naturalization is ten years, it may not be feasible for every individual. Many other EU member states offer faster and more convenient ways of getting citizenship through investments, permanent residences, and work permits.
You can live, study, work, and move around the European Union freely when you have such a status from another EU country. So, if the entire process of Italian citizenship recognition is too long, you can check out the article on the easiest countries to get citizenship. If you are determined to stay in Europe, read this article on how to become an EU citizen.
Frequently Asked Questions about Italian Citizenship
Does Italy provide citizenship to foreigners?
Italy has several methods for foreigners to gain citizenship, such as citizenship by descent, marriage, or naturalization. All options require that you apply at the Italian Consulate in your home country. You can also invest in Italy to obtain permanent residence and then citizenship.
Is it easy to get citizenship in Italy?
Like any other country, obtaining citizenship in Italy is complex and takes time. But if you are married to an Italian or have an Italian ancestor, it may be easy for you to become an Italian citizen.
How much does it cost to apply for Italian citizenship?
The primary citizenship application fee is only €300 ($327). You also must prove an annual income of at least €8,264 ($9,017) to be eligible as an applicant for Italian citizenship.
Can an American become an Italian citizen?
Americans and all other nationalities have the right to become Italian citizens. In fact, many Americans already hold the right to Italian Citizenship by descent based on jus sanguinis (right of blood). Children born with Italian ancestry, whether it's an Italian father, maternal grandfather, or any other Italian ancestor, hold the right to become an Italian citizen with dual citizenship status.
Is it fast to get Italian citizenship in Italy?
How long it takes to process a citizenship application for Italy and acquire dual citizenship depends on the waiting times at your local Italian Consulate and why you're applying for Italian citizenship.
The fastest reason is generally Italian citizenship by descent based on Italian ancestry. If there isn't a long waiting time at your consular office and you possess the documents to prove you have an Italian parent, or a female ancestor, or any other confirmed Italian ancestry, you can expect to be granted Italian dual citizenship and a second passport in three to nine months.