The land of pizza, pasta, and fine wine is undoubtedly one of the most beautiful countries in the world. Its rich history, artistic heritage, and breathtaking landscapes attract millions of visitors annually. However, living in Italy as a foreigner is an entirely different ballgame. 
From navigating bureaucracy to learning Italian culture and customs, there are many things to consider before making the big leap. In this article, we'll explore everything you need to know about moving to Italy as an expat – from visa requirements and the Italian real estate market to finding a job and understanding the Italian healthcare system.
What You Need to Know About Moving to Italy
Italian bureaucracy
Relocating to a new country requires a few considerations, and Italy is no different. Moving to Italy can sometimes be challenging as the country is renowned for frustrating levels of bureaucracy. This can be apparent when applying for visas or dealing with other legal matters, as the level of paperwork involved can often seem excessive. 
Nevertheless, this is one of the few disadvantages of living in Italy. Visa rules are quite lenient compared to countries like the US and the UK, and bureaucracy isn't something you'd have to tackle on a day-to-day basis.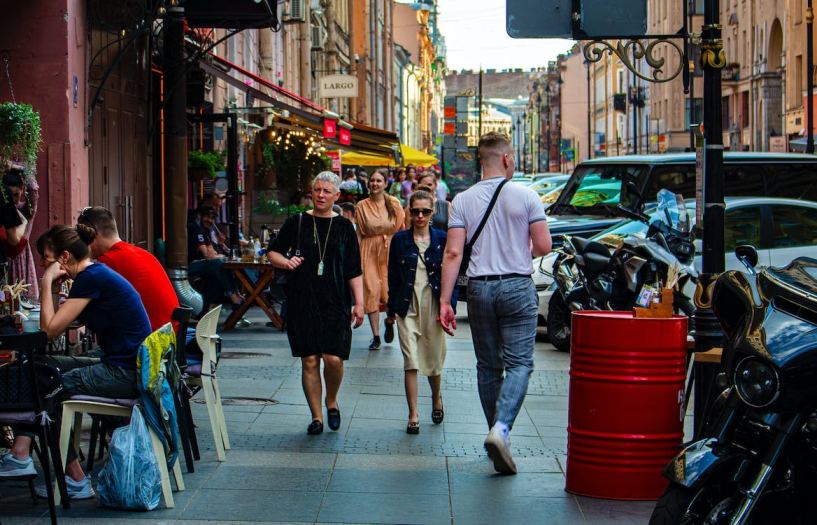 English in Italy
If you're an English speaker moving to Italy from the USA, while you'll often hear English spoken in the main cities with high levels of tourism, it isn't widely spoken in local towns and rural areas.
Italy has moderate English proficiency compared to Nordic countries, where most citizens speak English, and other European countries, such as Portugal, Germany, and Belgium, which are also highly proficient in the English language.
Learning basic Italian will make your transition easier and help you connect with locals and make Italian friends. Besides, it's all part of embracing a new culture.
Understand the Legal Requirements for Moving to Italy
Before you start packing your bags and booking your one-way ticket to Italy, it's essential to understand the legal requirements for doing so. Depending on your nationality, the process may be more straightforward for you than for others. Italy is a member of the European Union; therefore, EU citizens can live and work freely in Italy without restrictions. 
If you're a third-country national (non-EU/EEA and non-Swiss) from countries such as the United States, Canada, and Australia, you can visit the country visa-free (and other member states of the Schengen Area) for up to 90 out of 180 days. Concerning settling in Italy, this would require you to undergo a residency visa process.
Starting a new life in Italy has become more accessible in recent years. The Italian government has introduced the following residency programs:
Italy Golden Visa
The Italy Golden Visa – commonly referred to as the Italy Investor Visa – is a residence permit (permesso di soggiorno) provided to foreigners who invest in the Italian economy. The qualifying investments for the Italy Golden Visa are:
A purchase of €2 million ($2.17 million) in Italian government bonds

An investment of €500,000 ($542,000) in an Italian company

An investment of €250,000 ($271,000) in an innovative Italian startup

A donation of €1 million ($1.08 million) in a philanthropic initiative
The first step in obtaining an Italian Golden Visa is applying for a "Nulla Osta" (certificate of no impediment) from Italian immigration authorities. Once due diligence checks are complete and the Nulla Osta has been granted, applicants must submit all documentation to the embassy in their home countries.
Italian residence visas are issued after arriving in Italy; applicants must enter the country on a visitor visa, and then they can apply for a residence permit. The Italy Golden Visa lasts two years and is eligible for renewal, provided the investment is maintained. The Golden Visa isn't a direct route to Italian citizenship, but applicants may apply for citizenship by naturalization after ten years of lawful residence in Italy.
Elective Residence Visa
The Elective Residence Visa (Residenza Elettiva) is an Italian residence visa granted to individuals who can support themselves without needing work or employment in Italy. The support is based on foreign income, and many expats will find themselves eligible for the program as the income requirements are reasonable. Here are the basics of what's needed to apply for Elective Residency:
Proof of at least €31,000 ($33,600) [€38,000 ($41,200) for married couples] per year in foreign income to support yourself while living in Italy

Providing proof of lodging with a lease/rental agreement or proof of property purchase before arriving in Italy

Proof of international health insurance covering at least €30,000 ($32,500) annually. This should cover all medical expenses in every EU member state.
A successful applicant will be issued a one- or two-year residency permit. The permit is eligible for renewal, although approval is at the discretion of Italian immigration authorities. Once residency has been maintained for five years, the applicant can apply to become a permanent Italian resident.
Self-Employment Visa
An Italian Self-Employment Visa – also known as an Italy Freelance Visa – is a two-year work visa allowing foreigners to do self-employed work and business in Italy. The Self-Employment Visa may require additional authorization depending on the applicant's industry or type of work.
For example, this can include special approval from the local departments of health if opening a restaurant or bar, or if working in construction, an SCIA (Segnalazione Certificata di Inizio Attività) may be required, which is a construction and restoration permit issued by the local municipality.
To be eligible for self-employment activity in Italy, applicants must show that: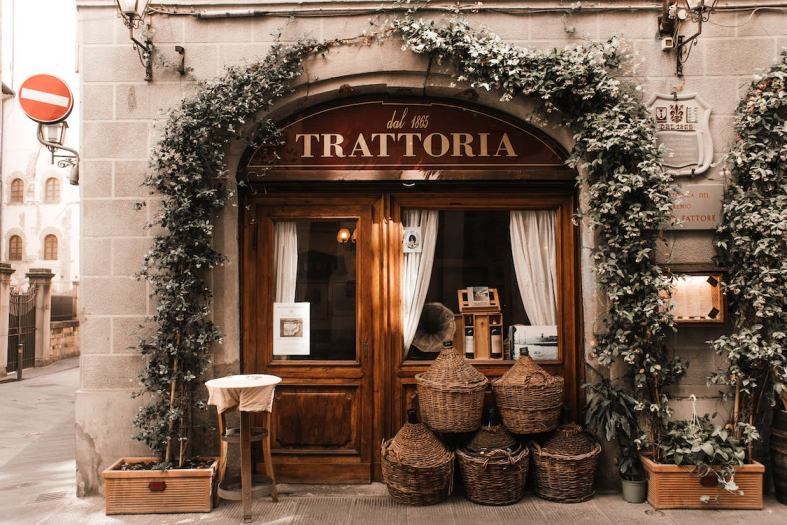 They have adequate resources and intend to engage in industrial, professional, craft, or commercial activities in Italy

They meet the legal requirements to perform the activity in question, including prerequisites for entering into professional registers

They possess certification no more than three months old from the relevant authorities, declaring that there are no reasons to prevent the issuance of the necessary authorizations or licenses
The visa is renewable, provided the holder continues to meet the visa requirements. Permanent residency is possible after five years of residence.
If the residence visa is work-related, there are a few other things you need to do upon moving to Italy. First, ensure you have health insurance that will cover you in any medical emergencies. You'll also need to get an Italian tax identification number (codice fiscale), which you can do by going to your local post office or tax office with your passport or ID card. Finally, if you plan on renting an apartment in Italy, be prepared to put down a deposit equal to at least two months' rent.
Finding a Job Before Arriving in Italy
It's no secret that finding a job can be difficult, and relocating to a new country can make the process even more challenging. The Italian unemployment rate has steadily improved over the last five years to its current level of 7.9 percent. However, this is still higher than in the United States, and not speaking Italian can add additional hurdles.
That's why starting your job search before you move to Italy is essential. The most straightforward and hassle-free way to secure work in Italy is by working for a multinational company with operations in Italy. It's common for international companies to transfer employees to different regions based on skills and other factors they may deem valuable to the business. 
Some companies also have internal exchange programs, allowing employees with similar duties to swap locations in order to gain additional skills and experience.
There are often government-approved programs for international recruitment in the public sector for highly skilled positions that are short-staffed. You'll also see these types of jobs advertised through international recruitment agencies, which can assist with acquiring work visas.
Understanding Italy's Cost of Living
If you're close to pulling the trigger on moving to Italy, you may already know some of the costs associated with living there. The Italian cost of living is generally low compared to the United States and other Western European countries like the UK, Germany, and Ireland.
Based on data from Numbeo.
| | | | | |
| --- | --- | --- | --- | --- |
| | Family of four (excluding rent) | Single Person (excluding rent) | | |
| | | | | |
| | | | | |
| | | | | |
| | | | | |
| | | | | |
Life in Italy can cater to all lifestyle choices. This means you can enjoy a more expensive and lavish Italian experience in big cities like Milan or a cheap and frugal life in a smaller city like Palermo. You'll notice a drastic difference in the cost of living, from food prices to transportation costs; here is a comparison of the cost of living between the two:
| | | |
| --- | --- | --- |
| | | |
| | | |
| | | |
| | | |
| | | |
| Price per square meter to buy an apartment | | |
| | | |
| A meal in an inexpensive restaurant | | |
| A meal for two at a mid-range restaurant | | |
| | | |
| | | |
| | | |
| | | |
| | | |
| One-way ticket (local transport) | | |
| Fitness club (monthly pass) | | |
Of course, there are other living expenses you may need to account for when living in Italy as an expat, such as health insurance or school fees if you've moved there as a family. Italy is generally an affordable country, and a high-quality Italian lifestyle would not break the bank for most expats.
Finding a Place to Live in Italy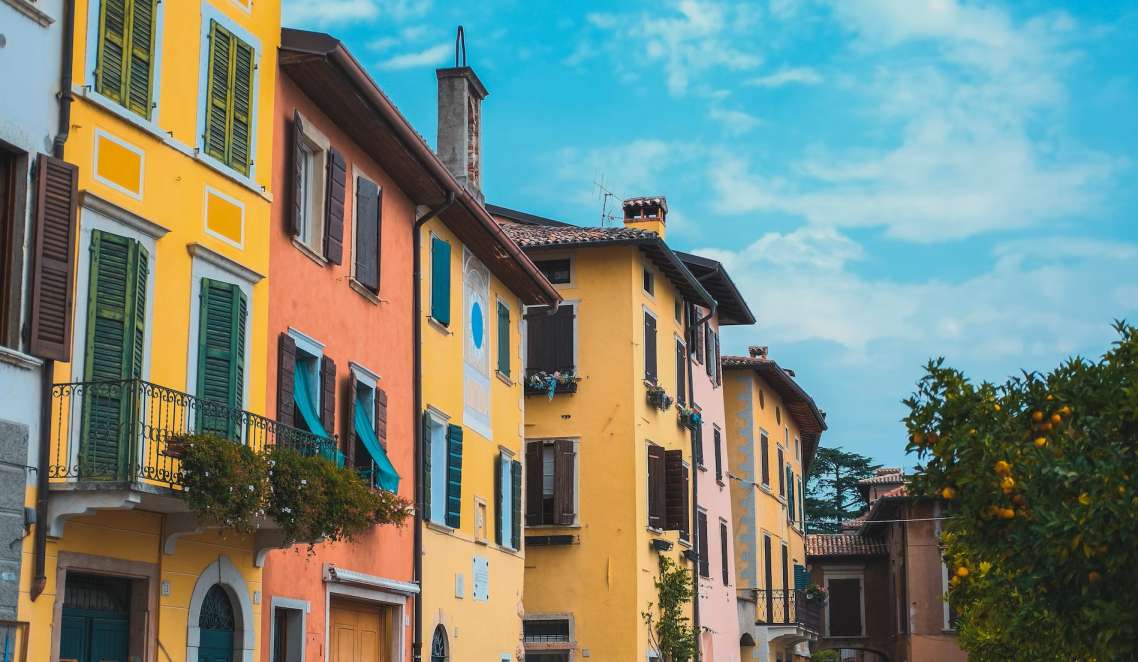 Looking for a place to live is one of the most exciting aspects of moving to a new country.
There are a lot of fantastic traditional Italian homes and apartments to choose from, and it's the first glimpse into what Italian life will look like.
House hunting in Italy isn't without its cons. If you plan to lease a property, expect to see average lease lengths of three years, especially if you want to save money, while a "transitory" lease (temporary lease) can be as much as 18 months long.
Purchasing property in Italy
A more convenient option is to buy Italian real estate. Over 73 percent of Italians owned their own homes in 2021–a statistic maintained by a culture of passing property down to family members. As such, smaller towns and Italian communities orientate toward owners, not renters. 
In theory, you need a valid residence permit, like an Italian Golden Visa, to buy property in Italy; however, there are exceptions to this rule for nationals of "reciprocity countries," which includes the United States and other countries like the UK and Canada, whose citizens are permitted to buy property in Italy without a valid residence permit.
Cheap homes in Italy
During the COVID-19 pandemic, many news articles surfaced about small underpopulated Italian towns where houses were being sold for one euro. As tempting as this sounds, would-be Italian property owners should note that such offers come with strict financial conditions, including a commitment to live in the village and pay property taxes for a minimum period of time. 
These small towns also require new owners to make minimum renovation investments to improve property values. As a result, these properties aren't exactly a one-euro investment, but the housing costs are likely to reap gains once the commitments have been fulfilled.
Understanding the Italian Healthcare System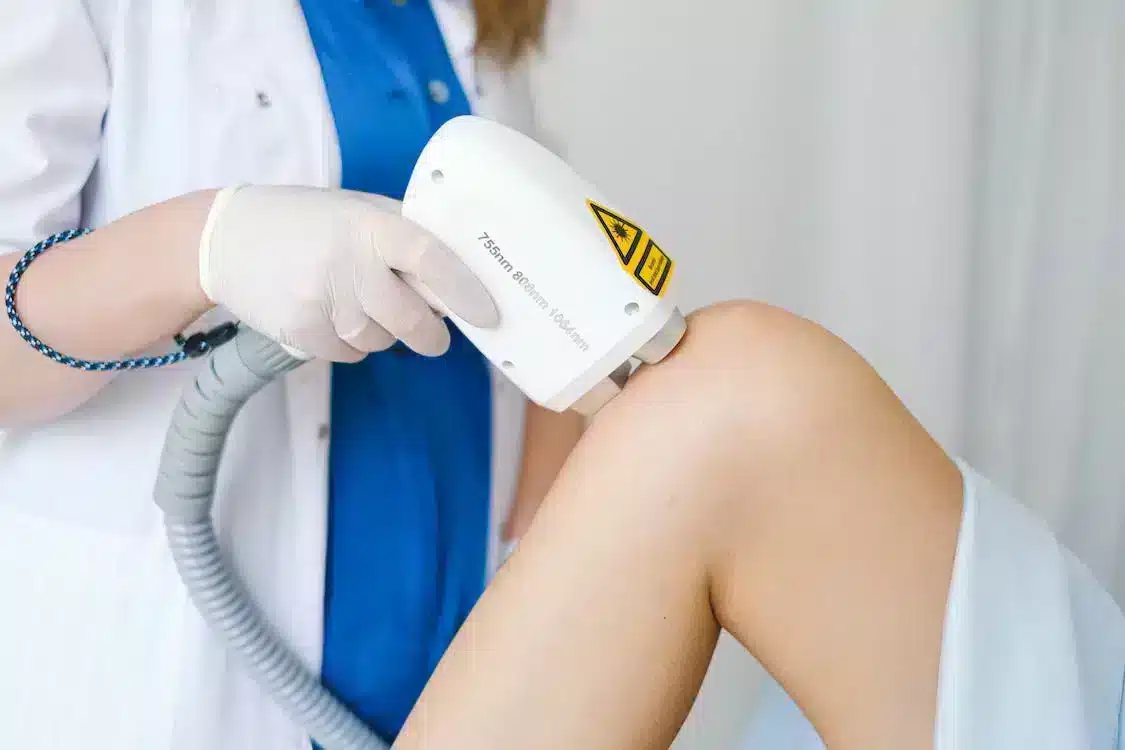 Healthcare in Italy is a right for all citizens and is tax-funded. The universal healthcare system (Servizio Sanitario Nazionale) is decentralized, with each regional government responsible for managing it on a provincial level. This can make it confusing to navigate as the standard of treatment isn't uniform throughout the country.
Public hospitals in northern Italy, for instance, generally offer higher standards of care than those in the southern region as well as have shorter waiting times. As a result, expats may prefer to be treated in a major city, like Milan, in emergency cases.
Private healthcare in Italy
When living in Italy as a foreigner, the ideal choice for healthcare is a private health plan. There are plenty of private clinics and healthcare specialists across the country. Private healthcare costs are also reasonable, with a comprehensive plan with zero out of pocket costs from Italian insurers, such as Generali Italia, Unisalute, and Allianz, costing around €200 to €300 per year for a middle-aged person.
What is the Italian school system like?
Italy has one of the oldest school systems in the world. It is divided into three levels: Elementary school (scuola primaria), middle school (scuola secondaria di primo grado), and high school (scuola secondaria di secondo grado).
All Italian schools are free and compulsory from the age of six until 16.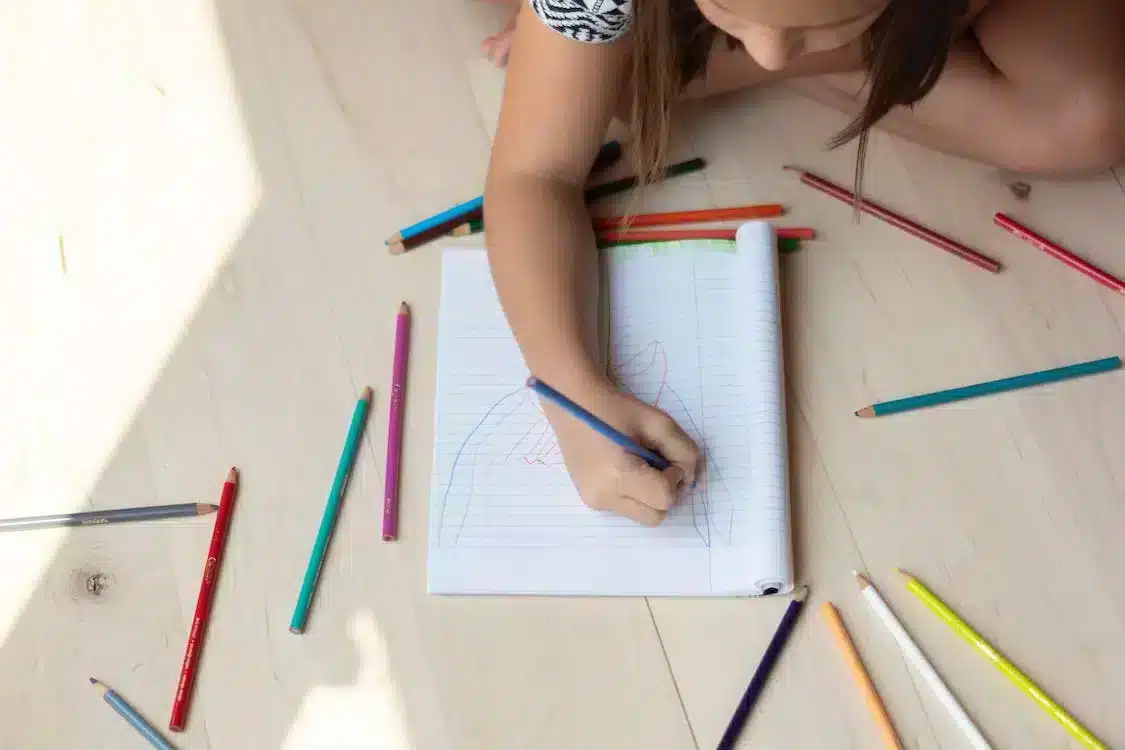 Elementary school lasts five years, and students are between six and 11 years old. Middle school lasts three years, and students are between 11 and 14 years old. High school lasts five years, and students are between 14 and 19 years old.
There is a great deal of regional variation in the Italian school system. Elementary school may last only four years in some areas, while it may last six in others. The same goes for middle and high school. For example, in the autonomous region of Trentino-Alto Adige/Südtirol, elementary school lasts six years, while high school lasts only four.
In general, however, the Italian school system is relatively centralized and provides a well-rounded education. Schools are run by the Ministry of Education, which sets curriculum standards and regulates educational policy nationwide.
Setting Up Banking and Finances in Italy
Despite some common hurdles associated with moving to Italy, setting up an Italian bank account is one of the easier things to do. There are three kinds of financial institutions in Italy:
Commercial banks: The most common bank for everyday use (conto corrente)
Savings banks: Organized on a provincial or regional basis; ideal for saving but not suitable for regular spending (conto di risparmio or conto di deposito)
Investment institutions: Have the most credit and investment options as well as offer investment and asset management
In order to open an account, you must go to the bank in person, show your passport and proof of Italian address from a utility bill or lease agreement, and show a residence card or employment contract. You'll also need your tax identification number.
To further note, a tax ID number is required for more than just a work visa and to open a bank account in Italy. New expats are advised to get one right away as it's required for most financial dealings in Italy and must be presented occasionally.
Frequently Asked Questions about Living in Italy
Is Italy a good place to live?
Italy is one of the best places to live. Italian food and wine are world-renowned, and la dolce vita (the sweet life) of Italian culture encourages people to slow down and enjoy life's experiences.
Is it hard to live in Italy as a foreigner?
Although Italian bureaucracy can be somewhat frustrating, and foreigners who don't speak Italian may find it harder to get things done, living in Italy as a foreigner is not hard. Generally speaking, Italy is a beautiful country with fascinating history, friendly locals, amazing gastronomy, and breathtaking scenery. Note that the Italian lifestyle will come at a cost when living in major cities like Milan and Rome, although this is still cheaper than major cities in the West.
Italy is also one of the few countries that welcome foreign descendants of Italians by offering Italian citizenship by descent through jus sanguinis (right of blood) to those with proven Italian lineage. And you can keep dual citizenship when you become an Italian citizen.
What is typical life in Italy?
Italian life comes in many shapes and forms, and local culture in Italy can vary from region to region. The energetic Italian lifestyle in major cities like Milan differs greatly from the slower-paced lifestyle on the Amalfi Coast. However, a synonymous aspect of the typical Italian life is spending time with family, as Italians tend to be extremely family-oriented and value time spent with loved ones.
What is the best place to live in Italy?
The best place to live in Italy depends on your personal tastes and preferences. Italy has a lot to offer, and so do its cities in multiple ways. Here are three of the best Italian cities to live in:
The Eternal City of Rome is the historical center of Italy and the most popular tourist destination in the country. Home of the Vatican City and many other elements contributing to Italy's unique culture, it would take years to take in all the history that Rome has to offer.
Florence is a picturesque postcard city and is another reason why Italy is highly regarded. It's renowned for its art, traditional Italian homes, and Tuscan cuisine, and the region's Renaissance culture has attracted one of the largest communities of expats living in Italy. It is also a short distance from world-famous sites, such as the Leaning Tower of Pisa.
Without Milan's influence, the high-class fashion and designer world wouldn't be what it is today. But fashion isn't all it is suitable for. Milan offers the best public transportation system in the country, and its healthcare is also the best you'll find in Italy.
What is life like in Italy?
What it's like living in Italy is something many people may have already experienced. Italian lifestyle and habits are largely imitated in many countries around the world. Valuing and celebrating all aspects of life, such as spending time with loved ones and friends, eating and drinking together, and enjoying life's beauty in all its forms.