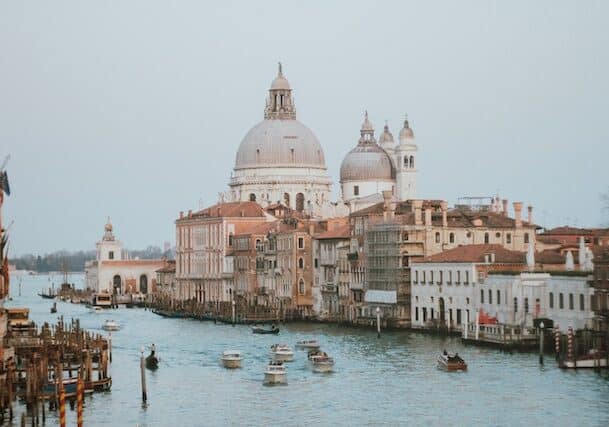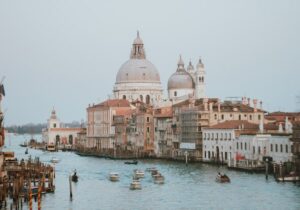 When you mention Italy, people immediately think about rolling hills, plentiful vineyards, and the summer sun kissing the white sands of beautiful beaches. The entire country is in the Mediterranean, making it one of the best European countries for a holiday.
However, there is also a thriving expat community of people who choose to live out their golden years in one of the many Italian regions with stunning natural beauty.
Whether you prefer the bustle of city life or the slow pace of the surrounding countryside, there are many contenders for the title of "best place to retire in Italy." And leaving your home country to settle in a nation with a rich history, delicious food, and one of the lowest living costs is easier than you think.
In this guide, we'll explore some of the best Italian cities to retire for expats. Whether that's seeking a change of environment accentuated by world-famous gastronomy, gorgeous landscapes, or historical architecture.
Brief History of Italy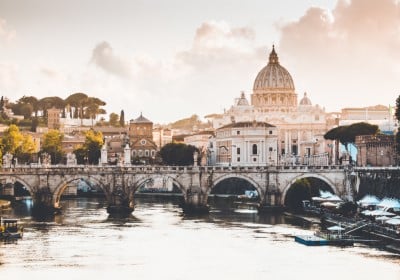 The Middle Ages saw the emergence of powerful city-states like Venice, Florence, and Genoa, which became centers of trade and culture. The Italian Renaissance, from the 14th to 17th centuries, marked a cultural zenith. Artists like Leonardo da Vinci and Michelangelo pioneered innovation in art, science, and philosophy.
However, as the 19th century progressed, the country saw a struggle for unification. Led by figures like Giuseppe Garibaldi and Count Cavour, this culminated in the establishment of the Kingdom of Italy in 1861. For the most part, things went smoothly until the outbreak of World War II and Italy aligned with the Axis Powers.
This caused severe political turmoil, marking the start of the Republic of Italy that we all know today in 1946. But even so, the country has managed to flourish in cuisine, arts, culture and attracting millions of tourists each year.
It ranks 34th out of 84 countries on the Global Peace Index (and 24th in Europe), providing pensioners retiring in Italy an authentic retirement experience of rest, relaxation, socializing and having the best time of their life.
Best Places to Retire in Italy
Whether you want to retire in one of the major cities in northern Italy or a picturesque town close to Lake Como, there is sure to be a location that will appeal to you.
However, for first-time foreign retirees, it's usually a good idea to seek out locations with large expat communities. Immigration is daunting, and it's always a great feeling when you have some friends and contacts to help you along the way.
One thing to keep in mind, though. There are 20 Italian regions, and the average monthly living cost can vary greatly. A one-bedroom apartment in one region can easily be triple that in another. Often, apartments in the city center command the highest rental prices.
Sicily
Sicily is what most people think of when you mention the words "Italy," "countryside," and "natural beauty." Located just off the "toe" of the Italian "boot," its Mediterranean climate provides mild winters and warm summers, ideal for a relaxed lifestyle.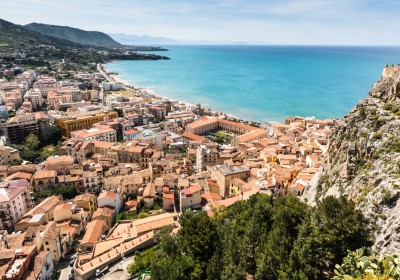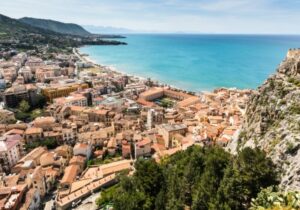 Cost of living
The cost of living in Sicily tends to be lower than in many other European regions. This makes it an attractive option for retirees seeking affordability without sacrificing quality of life.
The healthcare system is well-regarded, ensuring access to quality medical care. Furthermore, Sicily's strong sense of community and hospitality fosters a welcoming atmosphere for newcomers.
Palermo is a mid-sized city and also the regional capital and is over 2,700 years old. It has a more affordable cost of living than other popular regions such as Lazio. Here,  a one-bedroom apartment should cost around €557, according to Numbeo.
Things to do
For those who value a slower pace of life, Sicily offers a peaceful and tranquil environment. Its well-connected transportation system allows easy access to major cities and other parts of Europe. Overall, Sicily combines natural beauty, cultural richness, affordability, and a sense of community, making it an enticing choice for retirement.
The island region boasts stunning landscapes, from pristine beaches to lush countryside, providing ample opportunities for outdoor activities. Sicily's rich history and culture, evident in its ancient ruins, Baroque architecture, and diverse cuisine, offer endless exploration.
Apulia
Also known as Puglia, this southern Italy region is another excellent retirement destination. Its stunning coastline along the Ionian and Adriatic Sea offers retirees access to some of the most beautiful beaches in Italy.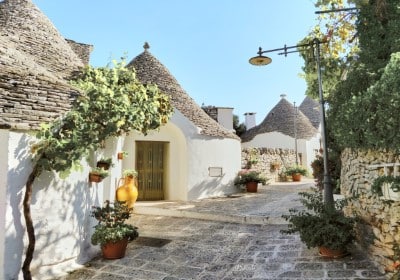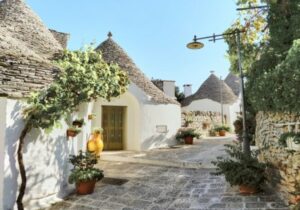 Things to do
The region is dotted with smaller towns, and the countryside is rich in history and offers a relaxed, laid-back lifestyle.
It's certainly beneficial if you can speak Italian. But over the years, the region has attracted many people who can't speak the language. This makes it somewhat easier to integrate with the local community.
However, getting around can be a challenge for retirees. The public transportation isn't as well-developed in the region as elsewhere in Italy. But with that said, the local Apulian people stand for their hospitality and their willingness to be of assistance.
Lombardy
If you want quick and easy access to the famous Lake Como, Lombardy is one of the best places to retire.
Located in the northern region of Italy, presents a different retirement experience compared to southern regions like Sicily or Apulia. However, the advantages of retiring in Lombardy include its robust healthcare system, which is among the best in Italy. The region is home to world-class medical facilities and specialists. Additionally, Lombardy boasts a strong economy.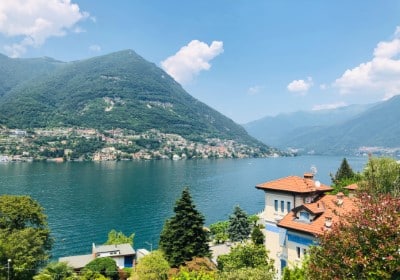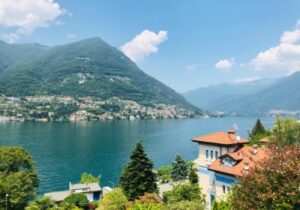 Things to do
Culturally, Lombardy offers a wealth of museums, theaters, and historical sites, particularly in cities like Milan, the second most populous Italian city. Known for its fashion, luxury shops and design scene, it is also the capital city of the Lombardy region
Unlike Apulia, Lombardy has excellent transportation infrastructure, making it easy to explore other parts of Italy and the European Union. But there are some drawbacks. The cost of living in Lombardy, especially in cities like Milan, can be higher than in other regions of Italy.
The climate tends to be more temperate than in southern Italy. However,  this may not suit those seeking a consistently warm Mediterranean climate.
Ultimately, Lombardy can be a great retirement choice for those who value access to world-class healthcare, a dynamic urban lifestyle, and a strong economy. It has a large expat community, somewhat easing the burden of learning the Italian language.
Lazio
The undisputed highlight of Lazio is Italy's capital city Rome, also known as the Eternal City. It's a favorite among British expats, as it seamlessly blends a vibrant nightlife, a rich cultural experience and the opportunity to escape to the countryside quickly when the city center becomes too busy.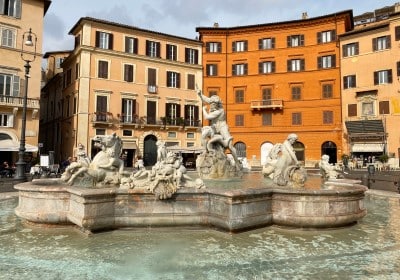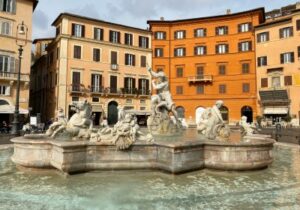 Food and drink
Lazio is located in central Italy, and this is definitely the region you want to live in if you dream of drinking wine all day. It has an enormous viniculture industry, and 90 percent of the wine produced in the region is white. One could easily spend their entire life in Lazio and not even scratch the barrel on tasting all the different blends.
But the incredible food is arguably the region's biggest drawcard. Pasta is undoubtedly the staple, and dishes such as Penne all arrabbiata, Spaghetti alla carbonara and Bucatini all amatriciana were all first attested here.
Cost of living
However, all of the cultural richness and gastronomy can make it challenging to find an affordable place to live. For example, the cost of living for a family of four in Rome is about €3,110 without rent.
As with almost any large city, the price per square meter increases exponentially if you want to live in the city center. You can expect to pay around €7,296 per square meter in the city versus €3,394 in the suburbs. It might be one of the best places to retire in Italy, but it's also one of the most expensive.
Abruzzo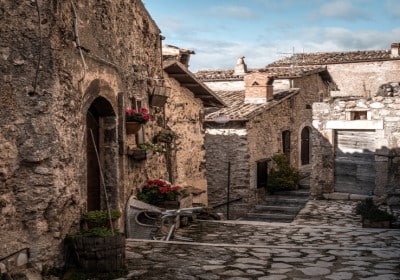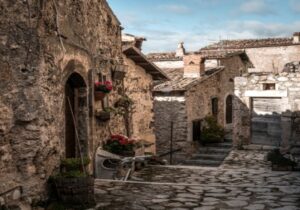 The Abruzzo region is as charming as it is friendly. This is partly because it's not as popular with many tourists, who prefer to go sightseeing in Rome or Milan. That's not a negative for the region, as this is perfect for retirees looking for peace and quiet.
There is a much smaller expat community, but there are plenty of things to see and do. It's the perfect location if you want the Apennine Mountains on one side and the Adriatic Sea on the other. Lake Como isn't too far away and makes for an exciting road trip.
Tuscany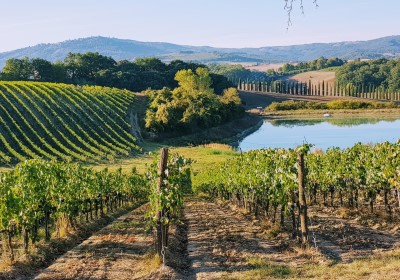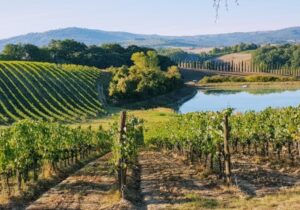 If you want a truly authentic Italian experience with easy access to a gorgeous town center and delicious local cuisine, then Tuscany should definitely be on your "best places to retire " list. Home to the famous Leaning Tower of Pisa and the stunningly beautiful city of Florence, it is a sought-after Italian region for retirees.
Tuscany is renowned for its simple yet flavorful cuisine. Dishes like ribollita (a hearty soup), pappa al pomodoro (tomato and bread soup), and bistecca alla Fiorentina (Florentine steak) are local specialties, and you can find them in almost every inexpensive restaurant. This is living, and definitely one of the best places to retire in Italy.
How to Retire in Italy
Before starting your retirement journey, it's always a good idea to visit Italy before you make any decisions, and a visitor's visa is a fairly straightforward process if you want to check out Italy during a holiday. But if you want to live there permanently, there are several options.
Italian elective residency visa
Italy doesn't have a retirement visa like Portugal's D7, but the Italian elective residency visa functions in much the same way. It's designed for people who don't need to work in the country and is only for foreign nationals who wish to live and retire in Italy.
To qualify for the elective residency visa, you must meet specific criteria:
You need a minimum annual income of €31,000, which can be in the form of savings or a pension. The amount needed is €38,000 for married couples, increasing by 20 percent for every dependent.
You must have either rented a property or purchased property in Italy.
You must have a valid passport.
If you are a non-EU citizen, you must also apply for an entry visa.
Other ways to citizenship
Other than through investment or the elective residency visa, there are three other ways individuals can obtain Italian citizenship:
Citizenship by descent: Individuals with Italian ancestors have the right to Jure sanguinis (right of blood)
Citizenship by marriage: Individuals with an Italian spouse who have lived in Italy for two years (three years if they live abroad).
Italian Golden Visa
Launched in 2017 by the Italian government to encourage foreign direct investment, the Italy Golden Visa, also called the 'Investor Visa for Italy,' allows third-country nationals (non-EU/EEA and non-Swiss) to obtain a residence permit in exchange for an investment in the country's economy.
FAQ about the Best Place to Retire in Italy
How much money do you need to retire comfortably in Italy?
While that largely depends on your living standards, most retired couples can comfortably retire and still enjoy the outdoors on about $2,000 per month.
Where do most American retirees live in Italy?
Italy's larger cities attract many nationalities, but Americans tend to flock to more toward Rome, Milan, and Florence. 
What is the cheapest area to live in Italy?
Unsurprisingly, the cheapest areas to live in Italy are slightly off the beaten track. Forget about Rome or Florence for everyday bargains, and instead seek out the lesser-traveled cities such as Catania and Palermo in Sicily. Naples in Campania and Cagliari in Sardinia are also more affordable than tourist-heavy locations.