Safety is the top priority for many individuals looking to establish a new home in a foreign country. Whether you plan to purchase a vacation home in Spain or make a permanent international move to Portugal, researching the safest European countries is crucial.
This guide will list the safest countries in Europe as determined by the Global Peace Index (GPI). We'll explore the factors contributing to the region having one of the lowest crime rates and overall peacefulness, and offer advice on gaining residency in a safe European country.
The Importance of Safety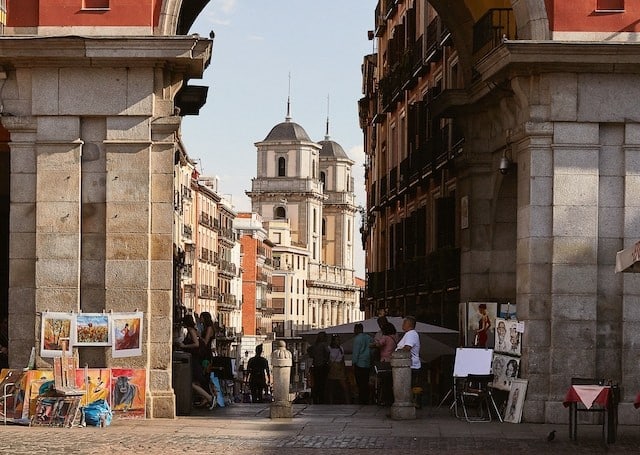 Whether plotting a Euro adventure or envisioning retirement in an affordable country with a rich culture in Southern Europe, you'll likely have a set of crucial standards your chosen destination must meet. Natural beauty, sunny weather, outdoor activities, and a well-developed infrastructure contribute to a country's appeal, but prioritizing being in a worry-free environment, far from violent crime and other risks, outweighs them all.
Despite a well-developed infrastructure or major cities with investment potential, an insecure environment in the country would diminish its allure. Safety guarantees the well-being and security of yourself and your dependents, offering a sense of peace and enabling the integration into a new environment with confidence.
Furthermore, safety facilitates positive interactions with the local community, nurturing cultural integration and familiarization for current and new residents.
Safest Countries in Europe in 2023
Georgia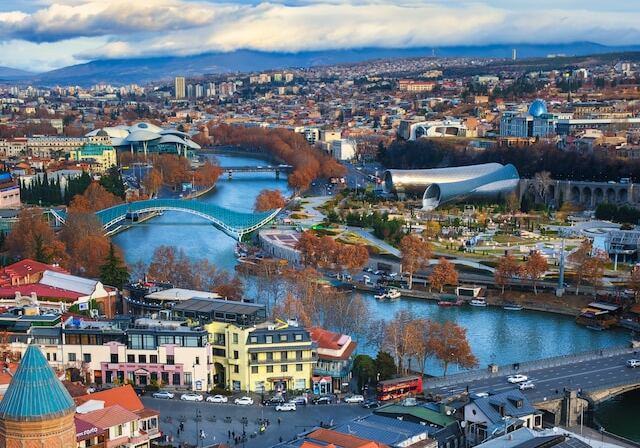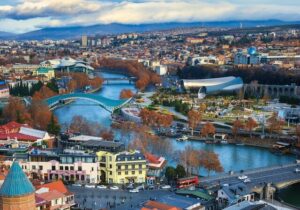 George, located in Eastern Europe, isn't just a country known for its historical roots in the origins of Christianity; the country ranks 21st in the world in the Safety Perception Index (SPI), which measures the real-life risk that citizens and residents feel in their environment.
In the capital city of Tbilisi and other areas of high population, there is a consistent presence of well-trained law enforcement, who must undergo extensive training to qualify as police. Furthermore, the Eastern European country takes pride in its remarkable peacefulness and one of the lowest crime rates, allowing its residents to enjoy the rich culture.
Iceland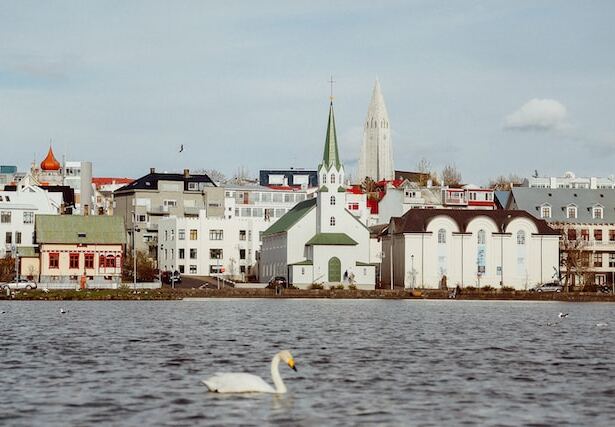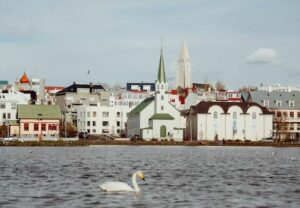 Since 2008, Iceland, a Nordic island nation, has been the safest country in the world, as per the Global Peace Index. It is recognized as one of the safest and happiest countries as voted by its citizens. The nation is the only NATO member without an active military. Icelanders have the ultimate trust in their government, and the country's low crime rates further underscore its sturdy economic and political stability.
The latest Women, Peace, and Security Index ranked Iceland as one of the safest places to travel as a woman.
Iceland boasts strong community ties, with an impressive 98 percent of Icelanders stating they have a reliable support system in times of need. Foreigners can feel safe in Iceland's close-knit communities, which make it difficult to carry out violent and petty crime, and the country maintains low registered criminal offenses.
This nation prides itself on its advanced level of development. The UN's Human Development Index ranks it third in the index and the third happiest nation in the world, according to the World Happiness Report.
When considering factors like human development, education, healthcare, law and order, and citizens' happiness, Iceland's reputation as the safest country in Europe is more than accurate.
Finland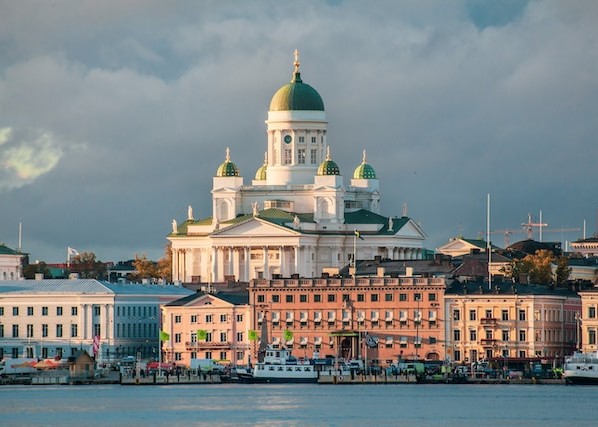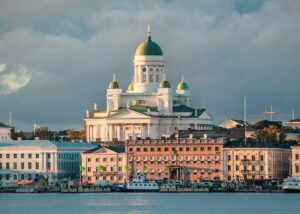 Scandinavian countries have a long-standing reputation for being safe countries with the lowest crime rates and inequality, and this northern European country stands out. Finland is consistently ranked high on indexes for education, social welfare, and the health of its citizens.
These factors have helped the nation achieve the top spot on the World Happiness Report year after year. Additionally, this peaceful country provides a secure environment for women, being ranked among the safest European countries for solo female travelers and claiming second position on the 2022 Women Peace and Security Index. Women can travel worry-free to see the northern lights and other natural wonders Finland has to offer.
Finland ranked within the top twenty countries in the Human Development Index, Global Peace Index, and Safety Perception Index, reinforcing its commitment to safety and well-being.
Czech Republic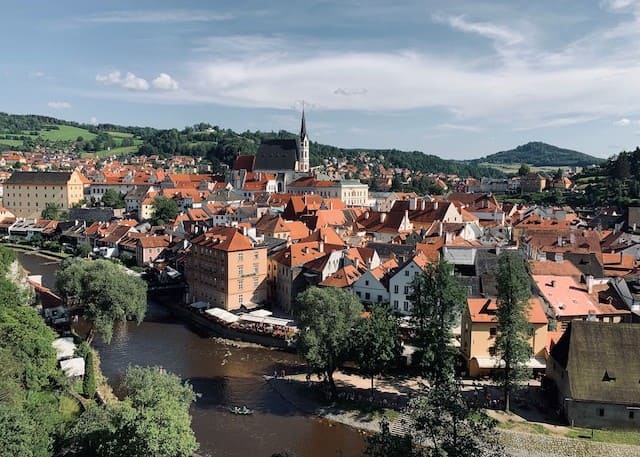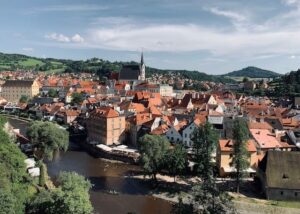 While it experienced a minor decline of five positions in the 2023 Global Peace Index rankings, this peaceful country continues to outperform European countries such as France, Germany, and the United Kingdom, as well as the US, in terms of overall safety and tranquillity.
A long, recent history of political stability, a low crime rate, and a commitment to freedom of speech have contributed to its ranking as one of Europe's safest countries. Ensuring human rights for all is a paramount concern for the Czech government, and there is little to no friction between economic classes and racial demographics.
A bonus pushing it ahead of other countries in Europe is its position among the nations with the least risk of natural disasters, according to the World Risk Report for 2022.
Switzerland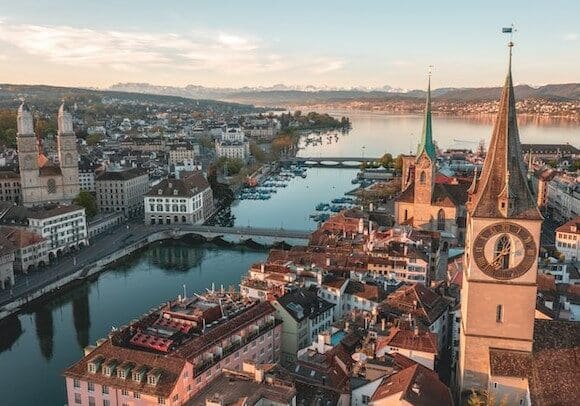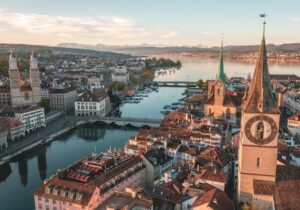 Not only one of Europe's safest but one of the world's safest countries, Switzerland is positively regarded worldwide for numerous reasons. Political stability and economic prosperity have been engrained in the country's identity since the mid-1800s. With an incorruptible banking system and strong privacy laws, the Central European country has remained the favored choice for investing and protecting assets.
Switzerland has several entries in a study about Europe's safest banks. Its continuous policy of political neutrality has been vital to the country staying politically stable, maintaining a peaceful environment, and having one of the world's safest cities.
It's worth highlighting that Switzerland, known for its low crime rates and some of the safest cities in Europe, also has one of the highest gun ownership rates worldwide despite strict gun laws. This further underscores the country's effective governance.
Ireland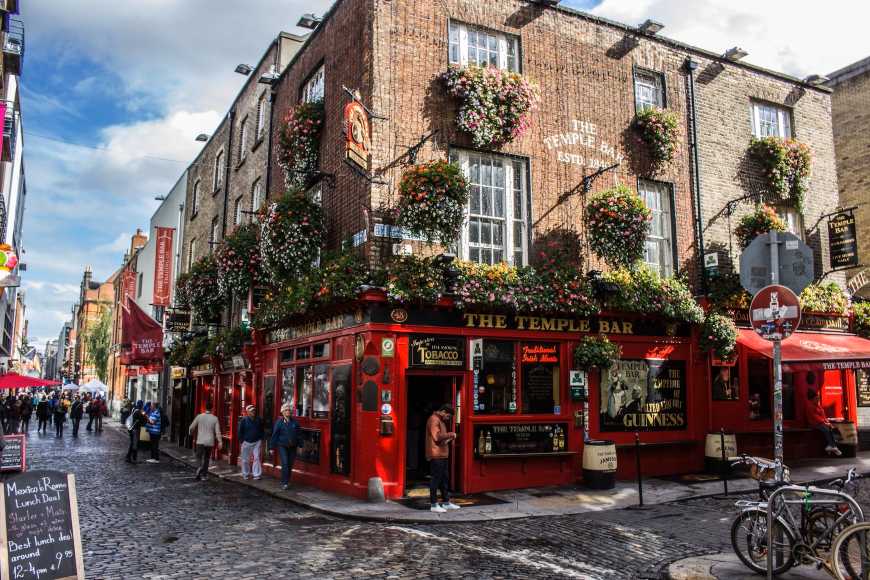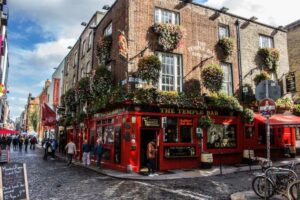 Every year, millions of investors, entrepreneurs, overseas students, and tourists are attracted to Ireland's natural wonders, welcoming locals, vibrant culture, and business-friendly environment for multinational corporations.
Ireland's global standard of excellence has led to the country ranking third in the Global Peace Index, which reinforces its status as one of the safest countries in the world. To add to its accolades, Ireland sits in eighth place on the UN's Human Development Index.
With a top twenty ranking in the Women Peace and Security Index, the nation is one of the safest European countries to visit for women. And many international students praise it for being the safest country in Europe to study abroad.
A very safe country that welcomes visitors and foreign residents, its exceptional safety standards, including a low crime rate and strict gun laws, have made it a favored destination for those looking to enhance their personal safety.
Additionally, its historical ties to the United States position it as one of the most secure European countries for American expats. Ireland's friendliness is also earmarked by its low corporation taxes.
Slovenia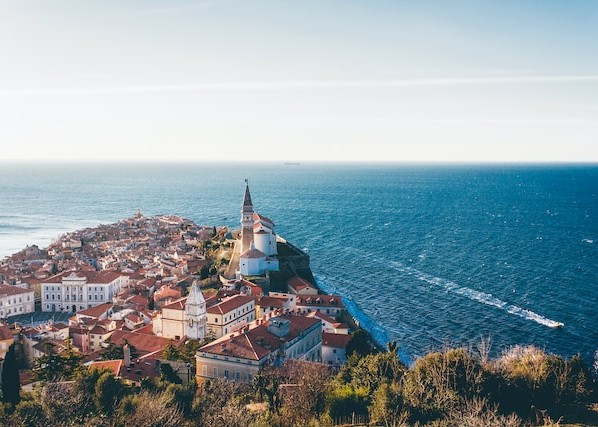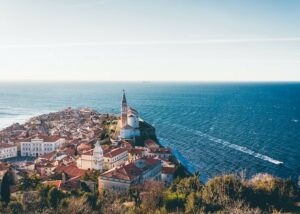 In terms of security, medical safety, and road security, Slovenia distinguishes itself as one of the safest countries in both Europe and the world. In a continent filled with a diverse range of cultures, architecture, and activities, from skiing in world-class ski resorts to cycling through unique cities and towns, smaller, less visited, yet arguably more enchanting destinations like Slovenia are often overlooked.
Slovenia's very low crime rate makes it a safe place for all demographics to live. Ljubljana, the capital city, was honored with the title of Green Capital of Europe in 2016, thanks to its car-free city center, extensive green areas, and the introduction of traffic measures to promote sustainability and environmental well-being.
Portugal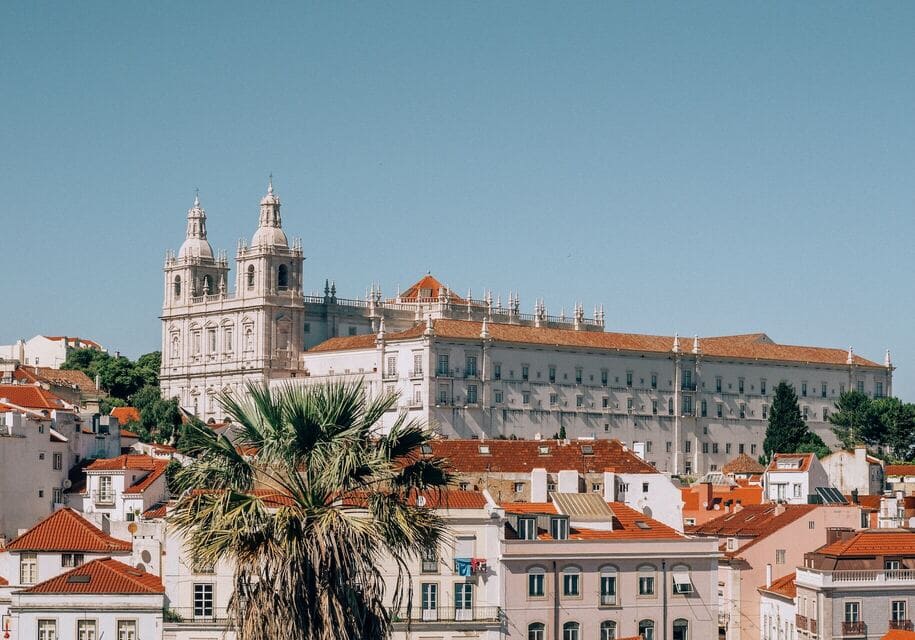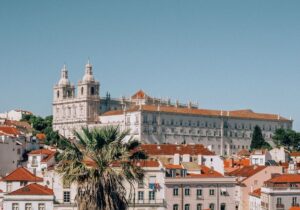 Portugal ranks sixth among European nations on the Global Peace Index, placing it as the only Southern European country on the safest countries in Europe list.
A very low crime rate and political neutrality are key contributors to Portugal's reputation as a safe destination. This has led to Portugal becoming a top choice for tourism and one of the safest European countries for foreign visitors and residents.
In addition to Portugal's reputation as one of the safest countries in Europe, its friendliness toward foreign nationals is also noteworthy. It is one of the safest European countries for international students and expat families. The Portugal Golden Visa program has paved the way for many foreign nationals to call Portugal home.
Read our comprehensive guide on the Portugal Golden Visa for more information.
Denmark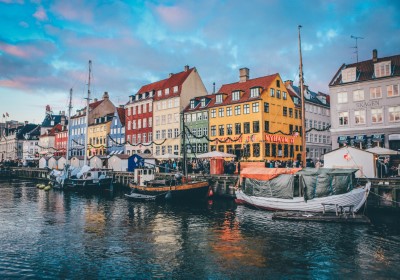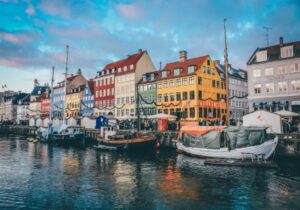 Scandinavian nations are the predominant leaders in rankings of not just the safest countries in Europe but all other countries worldwide. Numerous metrics, including education, quality of life, healthcare, safety, and happiness of citizens, have placed Scandinavian countries in the top ten positions of most global indexes.
Denmark is ranked as the second safest country in the world in the Global Peace Index, and fourth position in the Women Peace and Security Index due to its low crime rates, low danger rating, and extremely satisfied population.
It also holds a position within the top twenty in the Safety Perception Index, indicating that citizens and residents feel safe across five crucial areas: Personal security, health, violence, environment, and workplace.
Demark's capital, Copenhagen, is famous worldwide and stands out with its medieval castles, the iconic Little Mermaid Statue, and an irresistible charm. The city has an extremely low danger rating. According to the world's safest city study by the Economist Intelligence Unit's Safe Cities Index (SCI), it is one of the safest cities in Europe.
Austria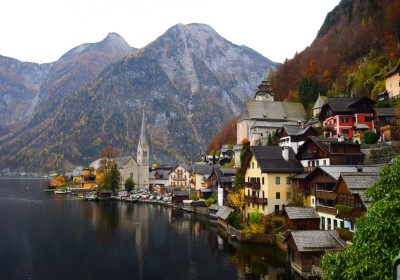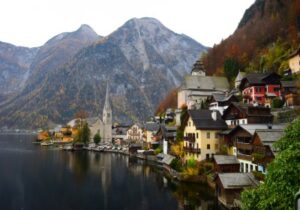 The 1955 Austrian State Treaty, also referred to as the Austrian Independence Treaty, played a vital role in solidifying the landlocked country as a safe country.
This agreement signified the end of Austria's Allied occupation and its transition to full sovereignty. The treaty ensured that Austria remained one of the safest countries in Europe through a continuous stance on political neutrality, which meant it would not partake in any conflicts or military alliances.
Including this neutrality clause in the treaty has had far-reaching implications for Austria's reputation as one of the safest in the world. The country's decision to refrain from military affiliations and disputes with neighboring countries helps mitigate security risks typically associated with international conflicts.
This has significantly shaped Austria's image as a secure and peaceful country, earning it the distinction of being one of the safest countries in Europe.
Safe European Countries That Offer Residency by Investment
Several of the safest destinations in Europe offer residency by investment programs, providing individuals with the opportunity to obtain residency in exchange for investing in their economy. Some of the safe European countries that offer such programs include:
Portugal
Portugal's Golden Visa program allows foreigners to acquire Portuguese residence permits by making a qualifying investment of at least €250,000 through investment options such as real estate, business creation, or restoring cultural heritage.
Spain
Spain has low violent crime and high human development, and the Spain Golden Visa program enables foreign investors and their families to acquire renewal residence permits through a minimum investment of €500,000.
A real estate purchase, bank deposit, or purchasing government bonds are a few investment options potential applicants can proceed with to qualify for the program.
Malta
Malta's firm stance on political neutrality and stability makes the country the ideal destination to enjoy a peaceful life without the threat of terror. The Malta Permanent Residence Program provides a route to permanent residence in the EU.
Investors are required to either purchase real estate worth €300,000 in Southern Malta/Gozo (€350,000 in the rest of Malta) or sign a five-year lease worth at least €10,000 per year in Southern Malta/Gozo (€12,000 in the rest of Malta).
How Global Citizen Solutions Can Help
Whether you're considering moving to a cosmopolitan city in central Europe or an island paradise in the Caribbean, safety is a fundamental aspect to consider in choosing your new place of residence.
At Global Citizen Solutions, we believe in a comprehensive approach. For a country to earn our endorsement, it must not only be safe but tax-friendly and conducive for businesses and investors.
Many countries on this list boast remarkable safety records while also imposing high tax rates. If you're a tourist, this might not be a significant concern. However, as an expat or investor, securing a second residence with low taxes will add an extra layer of financial stability and flexibility to your international lifestyle.
Want a comprehensive approach to identifying your ideal location abroad? Contact us today for a free consultation.
Frequently Asked Questions about the Safest European Countries
Which is the safest European country?
According to the Global Peace Index for 2023, Iceland was rated as the safest country in Europe due to its consistently low crime rates, well-functioning legal and political systems, and a strong sense of social cohesion. 
Is Europe safer than the United States?
Determining the safety of Europe in comparison to the USA requires a nuanced process. Various factors influence safety, like the specific European nations being compared, individual perspectives, and the metrics used for evaluation. 
Broadly speaking, both the USA and Europe encompass areas characterized by safety, as well as locations with comparatively higher incidences of crime. For specific comparisons, the safest countries in Europe, such as Portugal, Slovenia, and Iceland, are generally safer than the United States. 
It's essential to research and consider specific locations within each region before making any conclusions about their overall safety. 
Are European cities safer than US cities?
The safety of European cities compared to US cities is complex and depends on various factors. Safety levels can vary significantly within both regions, so generalizations may not accurately represent every city and distort the best options for Americans looking to move to Europe. 
European cities tend to benefit from lower crime rates, stringent gun control policies, and robust social safety nets, contributing to a perception of safety. Additionally, many European cities have well-maintained public spaces and efficient public transportation systems, which can enhance overall safety. 
The Current Safety Index from Numbeo has two European cities ranked in the top ten safest cities in the world.