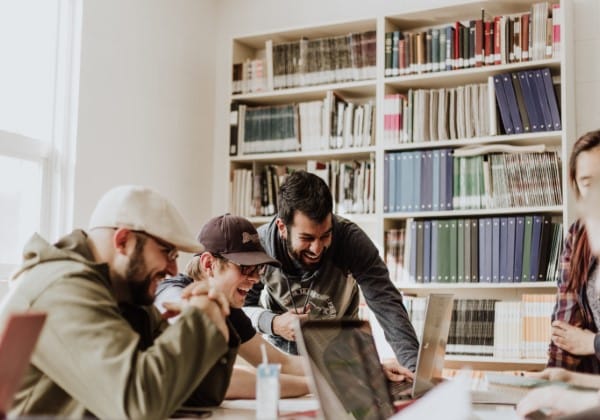 Navigating the realm of higher education in the Caribbean is a journey that promises not only academic excellence but also a rich cultural experience. Caribbean universities have steadily gained recognition for their diverse offerings, from cutting-edge research initiatives to vibrant campus life. As prospective students set their sights on charting their academic course, a crucial first step is identifying the best universities that align with their aspirations.  
This comprehensive guide dives into the top tertiary institutions in the English-speaking Caribbean, shedding light on their strengths, unique programs, and the environments they offer. From multi-campus systems to specialized institutions, each university boasts distinctive features that cater to a broad spectrum of academic interests. Join us in exploring the finest higher education institutions across the Caribbean, providing valuable insights to help students make informed decisions about their academic journey. 
Benefits of Attending a Caribbean University
Caribbean higher learning has evolved over the years and today presents quality institutions on par with many international top universities.
Attending a Caribbean university offers a range of unique benefits that can significantly enrich your educational experience and personal growth. Here are some key advantages:
Cost-effective: Tuition and fees are considerably lower, and when you factor in the lower cost of living, a Caribbean university education is generally more affordable than universities in North America, and Europe. For students looking to save money while obtaining a quality, accredited education, this can be a major deciding factor.
Internationally recognized: Many Caribbean universities are accredited by international organizations, such as the World Federation for Medical Education (WFME), so their degrees are recognized and respected worldwide.
High-quality education: Tertiary educational institutions in the Caribbean offer high-quality education in a variety of fields, including medicine, business, engineering, and tourism. Many of their faculty members are established experts in their fields with impressive credentials and experience teaching international students.
Diverse student population: The Caribbean attracts university students from all over the world, creating a diverse, multicultural, and enriching learning environment. This can help students to develop a global perspective, cultural awareness, and the ability to collaborate within diverse groups.
Specialized programs: Several universities offer specialized programs and research opportunities in fields relevant to the region's strengths, such as marine biology, tourism management, tropical medicine, petroleum engineering, and tropical agriculture.
Hands-on clinical experience: For students studying medicine, there is the opportunity to have hands-on clinical experience early in their studies. This can give students a competitive advantage when applying for residency programs in North America and Europe.
Tropical lifestyle: The Caribbean's stunning landscapes and warm tropical weather provide a unique backdrop for learning. Access to marine ecosystems, rainforests, and historic sites offers hands-on experiences not easily found elsewhere. The rich biodiversity and ecological environment also provide ample opportunities for research, field studies, and other practical learning experiences.
Admissions: Many universities in the Caribbean have rolling admissions, so students can apply and enroll at different times during the year. Some also have less stringent admission requirements than universities in other countries, making them less competitive and a good option for students who may have difficulty getting accepted into schools in their home country.
Language proficiency: The primary language of instruction in most universities is English, allowing non-native English speakers to enhance their language proficiency, and making it easy for native English speakers to fit right in.
Smaller class sizes: With smaller enrolment comes smaller class sizes and a more favorable faculty to student ratio, allowing for more personalized attention from professors. This fosters a close-knit academic community and facilitates meaningful student-faculty interactions.
Networking and professional development: Universities in the Caribbean often have strong ties with regional industries, governments, and international organizations which facilitate networking opportunities, internships, and career placement for students.
Best Caribbean Colleges and Universities
These are the top universities in the English-speaking Caribbean based on world university rankings from the US News and World Report and Times Higher Education rankings.
1. University of the West Indies, Jamaica, Barbados, Trinidad & Tobago, Antigua and Barbuda
Founded in 1948, the University of the West Indies (UWI) is a public university with three main campuses in Jamaica, Barbados, and Trinidad and Tobago, and a fourth landed campus in Antigua and Barbuda established in 2019. It has consistently ranked as the top Caribbean University in the Times Higher Education World University Rankings and the only Caribbean university to make the cut, making it into the top 1.5 percent of universities worldwide.
UWI offers various undergraduate, graduate, and doctoral programs across various disciplines. It is a leader in research and innovation in the Caribbean, conducting cutting-edge research in tropical medicine, climate change, sustainable development, and social issues.
2. St. George's University, Grenada
St George's University (SGU), established in 1976, is a private university with a renowned medical and veterinary school offering degrees in public health, medicine, veterinary medicine, health sciences, nursing, arts and sciences, and business. There are four schools – School of Medicine, School of Veterinary Medicine, School of Graduate Studies, School of Arts and Sciences. SGU's medical and veterinary schools are pretty prestigious.
The medical school boasts a 94 percent US residency placement rate, as its accreditation allows students to participate in the National Residency Matching Program (NRMP) and qualify for a license to practice in the US. The Veterinary school is accredited by the American Veterinary Medical Association Council on Education (AVMA COE) and the Royal College of Veterinary Surgeons (RCVS) in the UK, a feat accomplished by few institutions. It has attracted faculty and students from 150 countries.
3. University of Technology, Jamaica
The University of Technology is a public university founded in 1958. It comprises four campuses and eight colleges and faculties: College of Business and Management, College of Health Sciences, Faculty of Education and Liberal Studies, Faculty of Engineering and Computing, Faculty of Law, Faculty of Science and Sport, Faculty of the Built Environment, and College of Medicine, Oral Health, and Veterinary Sciences.
The Caribbean School of Architecture, which falls within the Faculty of the Built Environment, is the only architecture school in the English-speaking Caribbean. It offers over 100 programs at certificate, diploma, undergraduate, and graduate degree levels.
4. University of the Commonwealth Caribbean, Jamaica
The University of the Commonwealth Caribbean (UCC) is a private university with five campuses across Jamaica. It was founded in 2004 and offers everything from certificate to doctoral programs. It has partnerships with the University of London (Bachelor of Laws LLB), Florida International University (MSc in Engineering Management), and the University of Sunderland (MSc in Tourism and Hospitality and DBA).
There are currently 5,000 students enrolled. There are three undergraduate schools: School of Business and Management, School of Humanities and Law, and the School of Science and Technology. The College of Graduate Studies and Research offers MBAs with various specializations.
5. Northern Caribbean University, Jamaica

Founded in 1907, the Northern Caribbean University is one of the Caribbean's oldest universities. It is a private liberal arts university run by the Seventh-day Adventist Church. Headquartered in Mandeville, Jamaica, it has four campuses spread out across the island and five colleges and schools: College of Natural and Applied Sciences, Allied Health and Nursing, College of Business and Management, College of Humanities, Behavioral and Social Sciences, College of Education and Leadership, and School of Religion and Theology.
6. University of Guyana, Guyana
The University of Guyana is a public university established in 1963. With the main campus in Turkeyen and a second in Berbice, it consists of seven faculties: Agriculture and Forestry, Earth and Environmental Sciences, Education and Humanities, Health Sciences, Natural Sciences, Social Sciences, and Technology. In 2023, the university had the largest graduating class in the institution's 60-year history from more than 60 undergraduate and graduate programs.
7. University of the Virgin Islands, St Thomas US Virgin Islands
Founded in 1962, the University of the Virgin Islands (UVI) is a public, co-educational, land-grant HBCU (Historically Blanck College and University). It is an American university offering almost 50 degree programs in six schools and colleges: Liberal Arts and Sciences, Science and Math, Agriculture, Business, Education, and Nursing.
There are two campuses, one on the island of St Thomas and one on the island of St Croix. As a US university, it is accredited by the Commission on Higher Education of the Middle States Association of Colleges and Schools and is an active member of the American Council on Education and the American Association of State Colleges and Universities. It boasts a 12:1 student-teacher ratio.
8. University of Belize, Belize
Founded in 2000 by the merging of five institutions, The University of Belize is a public university with four campuses. There are four faculties: Education and Arts, Management and Social Sciences, Health Sciences, and Science and Technology.
9. University of Trinidad and Tobago, Trinidad and Tobago
The University of Trinidad and Tobago (UTT) is a public university established in 2004. It has ten campuses around Trinidad and Tobago where programs initially focused on engineering and technology. The programs eventually expanded to include education as well as creative and performance arts fields such as Carnival Studies and Fashion.
UTT has developed partnerships with US universities through some of its programs, including the University of Texas at Austin (petroleum engineering) and the University of Houston (mechanical and electrical engineering).
10. University of the Southern Caribbean, Trinidad and Tobago

The University of the Southern Caribbean is a private university operated by the Seventh-day Adventist Church. It was founded in 1927 and currently consists of five schools: School of Education and Humanities, School of Business and Entrepreneurship, School of Science, Technology and Allied Health, School of Social Sciences, School of Theology and Religion. It offers 12 graduate programs and 30 undergraduate programs and has a current student population of over 2,700.
11. University of the Bahamas, Bahamas
The University of the Bahamas is a public university with a main campus in the capital city of Nassau. It was founded in 1974 and offers 68 undergraduate and six graduate degree programs under four faculties: Business Hospitality and Tourism Studies, Liberal and Fine Arts, Pure and Applied Sciences, Social and Educational Studies. Several graduate programs are conducted in partnership with US universities such as Kent State University (Education) and the University of South Florida (Library and Information Science).
Factors to Consider When Choosing a Caribbean University
When choosing a university, Caribbean or otherwise, it is crucial to consider several factors to ensure that the institution aligns with your academic, personal, and career goals. Here are some key factors to take into account:
Academic programs and specializations 
Evaluate the range of academic programs offered by the university. Do they align with your areas of interest and career aspirations? Review the university's curriculum. Does it cover all of the required topics for your program of study? Some Caribbean curricula are specially designed to prepare students for residency programs in the United States.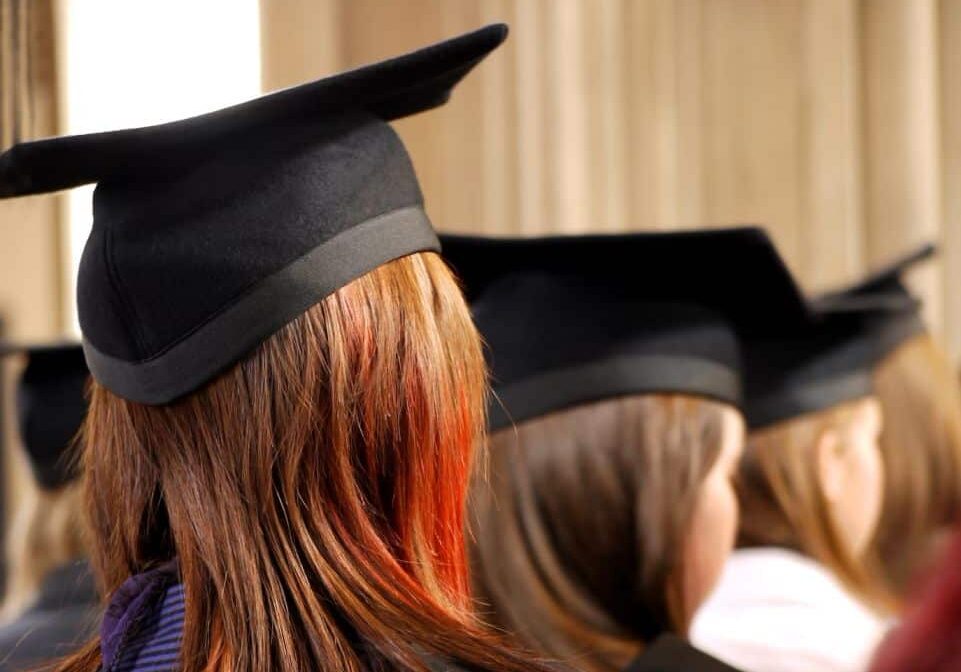 Accreditation 
Accreditation means that a university meets certain regional or international quality standards, and other institutions and employers recognize its degrees. For example, if you are studying medicine, you will want to ensure that the university is accredited by a recognized institution such as the World Federation for Medical Education (WFME) or the Caribbean Accreditation Authority for Education in Medicine and other Health Professions (CAAM-HP).
Faculty 
Research the qualifications, expertise, and experience of the faculty members in your chosen field of study. Also consider the faculty-to-student ratio. A lower ratio means you will have more access to your professors and receive more personalized attention for an enhanced learning experience.
Cost 
Consider cost (tuition, housing, cost of living, etc.) as it can vary significantly from one Caribbean island and university to another. If you have a limited budget, compare costs carefully before deciding. Explore available scholarships, grants, and financial aid options that can help offset your education costs.
Location 
Consider the university's location and whether it suits your needs. Some universities are located on islands with warm weather and beautiful scenery, while others are located in more urban areas. Are you looking for a beautiful campus? If your physical environment matters to you and will impact your overall experience, you may want to schedule a tour before making your decision. Consider factors such as proximity to urban centers, access to natural amenities, and available campus resources like libraries, sports facilities, and student services.
Campus environment and culture 
Consider the campus atmosphere, size, and student community. Determine whether it provides an environment in which you feel comfortable and motivated to learn. Explore the range of extracurricular activities, clubs, and organizations available. These can enrich your university experience and provide opportunities for personal growth and networking.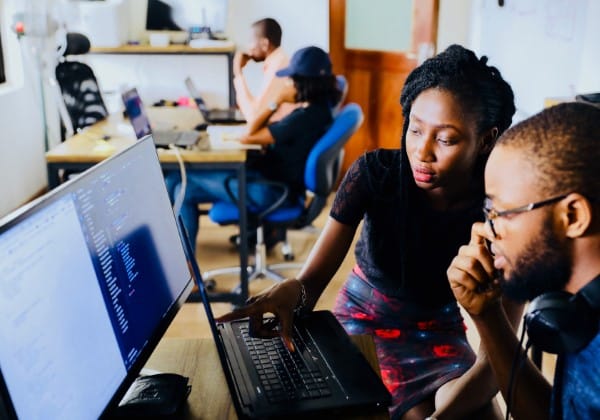 Accommodation and housing options 
Determine the availability of on-campus or off-campus housing. Consider factors like safety, convenience, and affordability.
Internship and job placement opportunities 
Investigate the university's connections with industries and businesses in the region and the entire world. Consider whether they offer internship, co-op, or job placement programs. If you are studying medicine, ask about the university's clinical rotation program. Find out where students are placed for their rotations and whether the affiliated hospitals are accredited.
Reputation and alumni network 
Research the university's reputation in your chosen field and its overall standing in the academic community. Seek out reviews and testimonials from current or former students. This can provide valuable insights into the actual student experience at the university. An extensive and active alumni network can also provide valuable connections.
Why use Global Citizen Solutions?
Global Citizen Solutions is a multidisciplinary firm offering bespoke residence and citizenship solutions in Europe and the Caribbean. In a world where the economy and politics are unpredictable, having a second citizenship opens up opportunities and creates flexibility for you and your family.
So, why work with Global Citizen Solutions to obtain Caribbean citizenship?
Global approach by local experts: We are corporate members of the Investment Migration Council, with local expertise in all five Caribbean CBI programs.
100 percent approval rate: We have never had a case rejected and will offer you an initial, free-of-charge, due diligence assessment before signing any contract.
Independent service and full transparency: We will present to you all the investment options available, and all expenses will be discussed in advance, with no hidden fees.
An all-encompassing solution: A multidisciplinary team of immigration lawyers, investment specialists, and tax experts will take into consideration all your and your family's mobility, tax, and lifestyle needs.
Confidential service and secure data management: All private data is stored within a GDPR-compliant database on a secure SSL-encrypted server.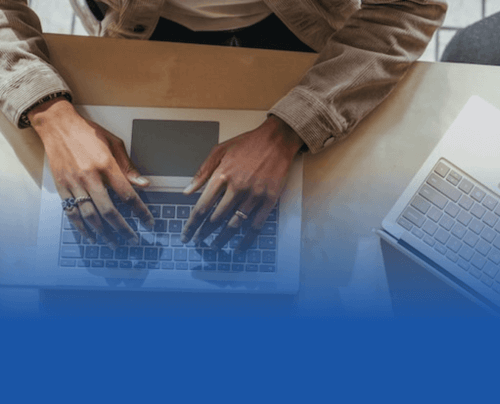 Frequently Asked Questions about Caribbean Universities
How do universities in the Caribbean compare to international institutions in terms of academic quality?
Many Caribbean universities offer a high-quality education at an affordable cost. However, it is important to note that there is a wide assortment of institutions, each with its own strengths and areas of specialization. While some regional universities are highly regarded in the Caribbean and Latin America, they may not always compete with the top international institutions in global rankings. It's important to research specific universities to understand their strengths.
Are there opportunities for international students to study at Caribbean universities?
Yes, there are indeed opportunities for international students to study at universities in the Caribbean. Many institutions in the Caribbean actively welcome and enroll students from around the world.
What are the admission requirements for Caribbean universities?
The admission requirements vary from one university to another, but there are some general requirements that most universities have in common: A high school diploma or equivalent, a minimum GPA, English-language proficiency, official transcripts from previous schools, letters of recommendation, and a personal statement.
What are the visa requirements for studying in the Caribbean?
Visa requirements vary depending on the country and the student's nationality, but some general requirements include: A valid passport, a letter of acceptance from the educational institution, proof of financial support to cover tuition, fees and living expenses, health insurance, and a visa interview. It is important to check with the specific Caribbean country where you will be studying to find out their exact visa requirements. This information is usually found on the country's embassy or consulate website.
Is it safe to study in the Caribbean?
Yes, it is generally safe to study in the Caribbean. Most Caribbean countries have relatively low crime rates, and their universities prioritize the safety and well-being of their students. However, you should always take certain precautions and personal safety measures. Be aware of your surroundings, secure your belongings, avoid risky areas at night, and familiarize yourself with emergency contact numbers.