A home in the Caribbean – with its year-round tropical climate and golden sunshine – does not only have to be an occasional getaway for the winter months. Purchasing a home here is an opportunity for you to make your dream of owning a home in paradise a reality. Navigating the process of becoming a homeowner in the Caribbean can be challenging, which is why we've put together this helpful guide to buying property in the Caribbean. 
In this guide, we'll discuss the Caribbean property market, whether foreigners can buy property here, the purchasing process, Caribbean property prices, and more.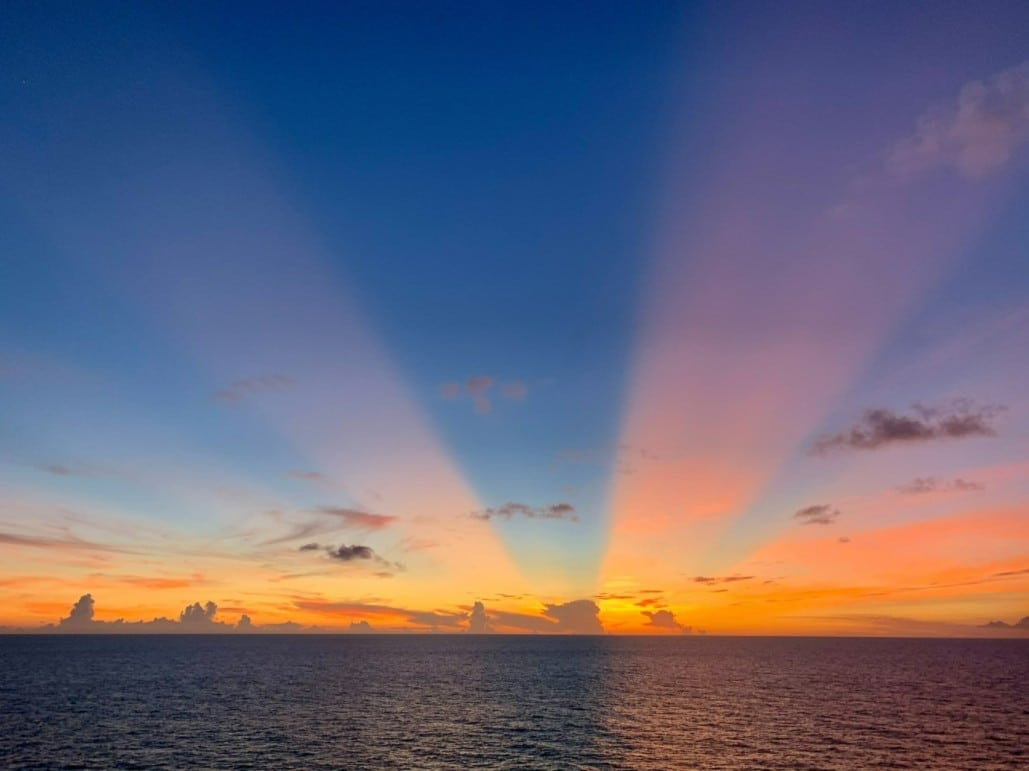 The Caribbean Real Estate Market
The Caribbean is an exceptionally large region that consists of over 700 islands, reefs, and cays that are collectively divided into 30 different territories. The different regions in the Caribbean all have different climates, economies, legal systems, cultures, and political landscapes, all of which are important to consider when choosing where you would like to purchase property.
As an example, let's consider the weather. As mentioned above, you'll find a tropical climate in the Caribbean. The main characteristics of this type of weather are year-round warmth and humidity. What you'll also find are two main seasons, namely the wet and dry seasons. The wet season, generally running from May to November, involves more rainfall and higher humidity. The dry season, generally running from December to April, presents cooler temperatures and less humidity.
While this is the general weather pattern for the Caribbean, the seasons can differ slightly between countries. For example, the wet season in Belize runs from June to December, and destinations like St Maarten have a heavier period of rainfall during May.
Another important aspect of the weather is the fact that the Caribbean experiences hurricanes. For this reason, it is essential that the homes you look at purchasing are hurricane-proof to ensure your safety during hurricane season.
Finally, the Caribbean is a diverse cultural landscape. This means that different languages are more prevalent in different areas. For example, across several islands, you'll find a significant population of people who speak Dutch, English, French, and Spanish. A number of these islands offer citizenship by investment programs, including Antigua and Barbuda, Dominica, Grenada, St Kitts and Nevis, and St Lucia.
You can learn more in our Caribbean Citizenship by Investment Comparison Guide.
You can also learn more detailed information about each country's citizenship by investment program by visiting the following articles:
A great advantage of these investment programs is that they offer you the opportunity to invest in Caribbean real estate. When deciding whether to pursue this route, you should consider what the Caribbean real estate market has to offer in terms of the type of properties available to purchase, property prices, the area's climate, the lifestyle, and the people that live there.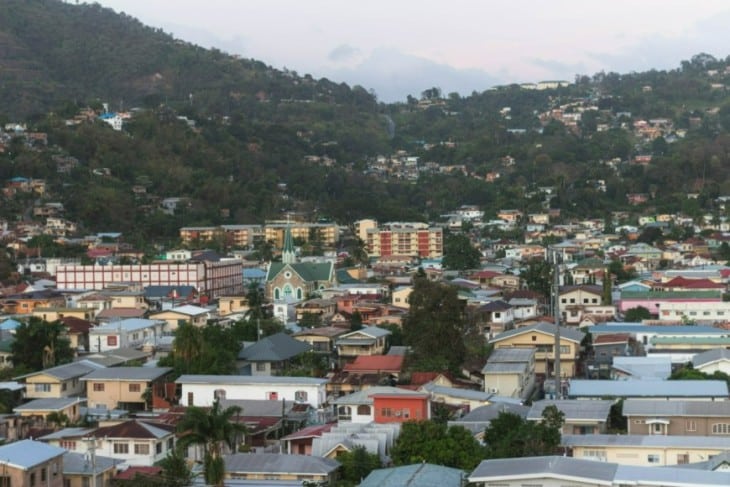 Property Prices in the Caribbean
As you may expect, the cost of buying property in Caribbean islands varies greatly from area to area. If you're looking for something more affordable, locations like the Dominican Republic, Jamaica, or Puerto Rico offer some good options. Here, you will be able to find Caribbean homes for sale for under $200,000. 
If you're looking for more luxurious Caribbean real estate investments, you may find what you're looking for in locations like Anguilla, Barbados, St Barts, and the Turks and Caicos islands. Here, you'll be able to find fantastic beachfront homes for sale, allowing you to wake up each day with a view of the sparkling blue ocean.
Typically, the price per square meter of an apartment in the Caribbean is more affordable the further away you move from the city centers and financial capitals. When doing your research, it can be beneficial to use real estate websites to get an idea of the types of properties available, as well as the prices they tend to be listed for. You can also speak to local real estate professionals who will be able to give you expert advice tailored to your circumstances.
Check out our article: How to Move to the Caribbean: Your Ultimate Guide to Paradise.
Caribbean Real Estate – What are your options?
After doing your research and deciding on where in the Caribbean you will relocate to, you need to decide on the property type that will best meet your needs. As we discussed in the section above, the Caribbean offers a diverse range of property types for sale and rent, from affordable condos and apartments to boutique hotels, luxury villas, resorts, and private island retreats.
If you're in the market for a beachfront villa, why not look to the west coast of Barbados, also known as the Platinum Coast? Known for its stretch of white sandy beach and clear warm waters, this coast is ideal for families or romantic getaways.
Check out our article: Is Real Estate in the Caribbean a Good Investment?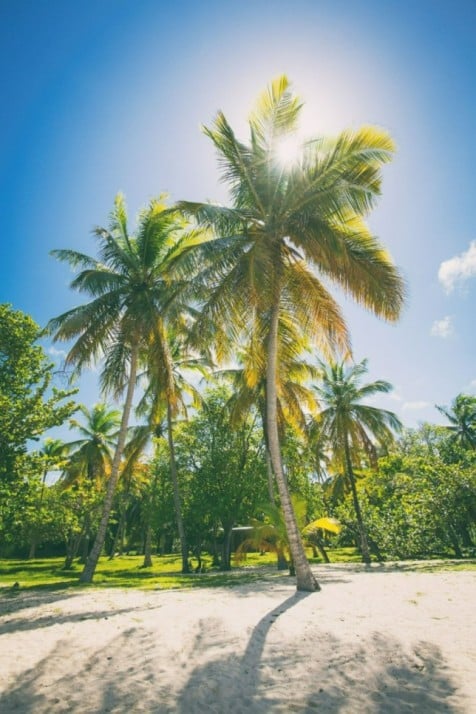 What is the cheapest island to buy Caribbean real estate?
Budget is often one of the most important factors when buying property, particularly when relocating to a new country. Fortunately, you'll be able to find something that meets your budgetary requirements when buying property in the Caribbean.
Check out our article: Which is the Cheapest Caribbean Island to Live On?
It is best to speak to a real estate professional who is familiar with the local markets and can advise you on the most affordable places in the Caribbean. In general, however, locations like the Dominican Republic and Jamaica offer real estate options at affordable prices without compromising the value you can get for your money. For example, the price per square meter to purchase an apartment in the Dominican Republic can range between $1,011.77 and $1,442.94. In Jamaica, this will cost anywhere between $2,210.42 and $2,570.96 per square meter. 
 If you are interested in purchasing property through one of the Caribbean's citizenship by investment programs, you'll be looking at places like Antigua and Barbuda, Dominica, and St Kitts and Nevis. According to Numbeo, the price per square meter to buy an apartment in Antigua and Barbuda ranges between $4,446.15 (outside the city center) and $6,008.32 (in the city center). Here, you'll find a vast range of property types on offer, including beachfront villas.
In St Kitts and Nevis, this changes to around $4,000 outside the city center and $5,000 in the city center. In Dominica, prices drop to a minimum of around $500 but can reach as high as $5,000 per square meter. In fact, you'll find that in Dominica, prices are lower than in many Caribbean islands.
Again, the best place to find property for sale in the Caribbean will depend on factors such as the type of lifestyle you want to lead, your budget, your reason for relocating, and more. 
Real Estate Ownership in the Caribbean Region – Can foreigners buy property?
A great benefit of the Caribbean is that most locations here allow foreigners to purchase property. What you will have to look for, however, is whether your chosen area in the Caribbean has any specific restrictions in place or bureaucracy that may extend the timeline of the purchasing process.
You will also need to consider how you will finance the purchase of the property, as well as any fees you may incur. For example, you will need to factor in the cost of services when using a real estate agent, lawyer, transfer taxes, and other fees over and above the purchase price of the property. Furthermore, if you are looking to take out a mortgage in order to purchase a property, you will need to obtain pre-approval from a lender before beginning your search for Caribbean real estate.
There are a number of lenders that offer mortgages to foreign buyers in the Caribbean, so you will need to determine which institution is the right fit for you. Mortgage loans are typically for a period of 15 to 20 years, and lenders consider factors such as your country of residence, the price of the property, the island on which the property is located, and the loan-to-value (LTV) ratio. 
The purchasing process may vary slightly from island to island, which is why it is essential to employ the services of a lawyer who is familiar with the real estate laws specific to the location of your property.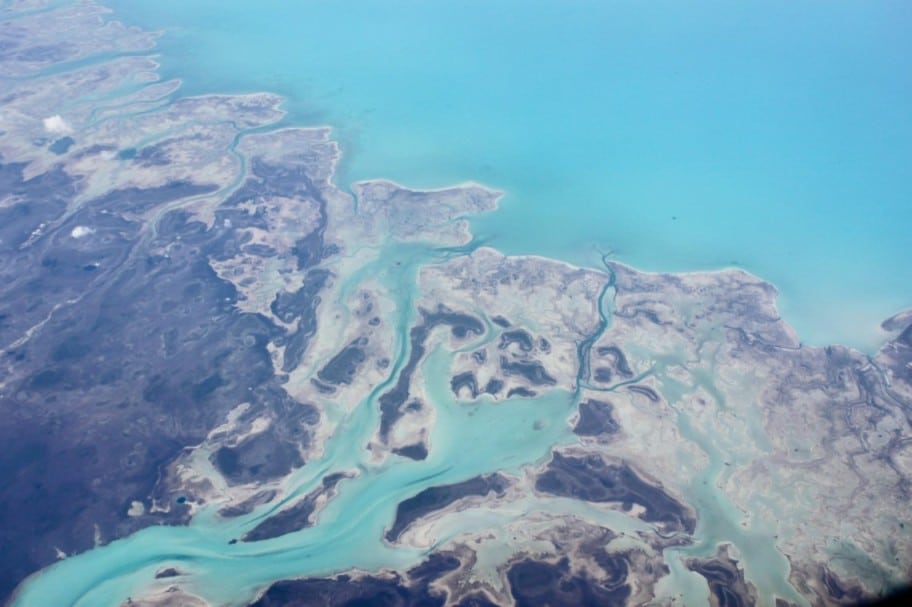 The Process of Buying Property in the Caribbean
The process of buying property in the Caribbean varies among the islands thanks to the influence of legislation from different countries. For instance, in English-speaking regions like Antigua, Barbados, and St Lucia, the purchasing process is influenced by English law. In contrast, in the French Caribbean areas such as St Barts, St Martin, and Martinique, the buying process is influenced by the general procedures found in France. Due to these variations, it is highly beneficial to consult with an attorney who is familiar with the purchasing process specific to your chosen area and who can provide professional guidance and advice before you proceed with the purchase of a property.
Why work with Global Citizen Solutions?
Global Citizen Solutions is a multidisciplinary firm offering bespoke residence and citizenship solutions in Europe and the Caribbean. In a world where the economy and politics are unpredictable, having a second citizenship opens up opportunities and creates flexibility for you and your family.
So, why work with Global Citizen Solutions when buying property in the Caribbean?
Global approach by local experts. We are corporate members of the Investment Migration Council, with local expertise in all five Caribbean CBI programs.
100% approval rate. We have never had a case rejected and will offer you an initial, free-of-charge, due diligence assessment before signing any contract.
Independent service and full transparency. We will present to you all the investment options available, and all expenses will be discussed in advance, with no hidden fees.
An all-encompassing solution. A multidisciplinary team of immigration lawyers, investment specialists, and tax experts will take into consideration all your and your family's mobility, tax, and lifestyle needs.
Confidential service and secure data management. All private data is stored within a GDPR-compliant database on a secure SSL-encrypted server.
Keep reading
If you would like to learn more about real estate in the Caribbean, the following articles may interest you:
Frequently Asked Questions about Buying Property in the Caribbean
1. Can foreigners buy land in the Caribbean?
Yes, foreigners can buy land in the Caribbean. In fact, the Caribbean encourages investment from foreigners and makes the process of buying, owning, and selling land and property straightforward.
2. Can anyone buy property in the Caribbean?
In general, most places in the Caribbean allow real estate to be purchased by both locals and foreign individuals. However, some locations may have certain restrictions in place or bureaucracy and cultural differences that cause the process to be more drawn out.
3. What is the cheapest and safest Caribbean country to live in?
4. Which Caribbean island is best for investment?
There are many locations in the Caribbean that offer fantastic opportunities for real estate investment. In particular – due to their easier route to citizenship through their citizenship by investment programs – Antigua and Barbuda, Dominica, Grenada, St Kitts and Nevis, and St Lucia are some of the best islands for investment. For more information, check out our Caribbean Citizenship by Investment Comparison Guide.