The Caribbean is a captivating region nestled between the Atlantic Ocean and the Caribbean Sea. With its idyllic landscapes, warm tropical climate, and rich cultural tapestry, this slice of paradise known as the Caribbean beckons travelers from around the world to immerse themselves in its allure. That's why, in this guide, we're looking at the advantages and disadvantages of living in the Caribbean, from weather conditions and natural disasters to the cost of living and more.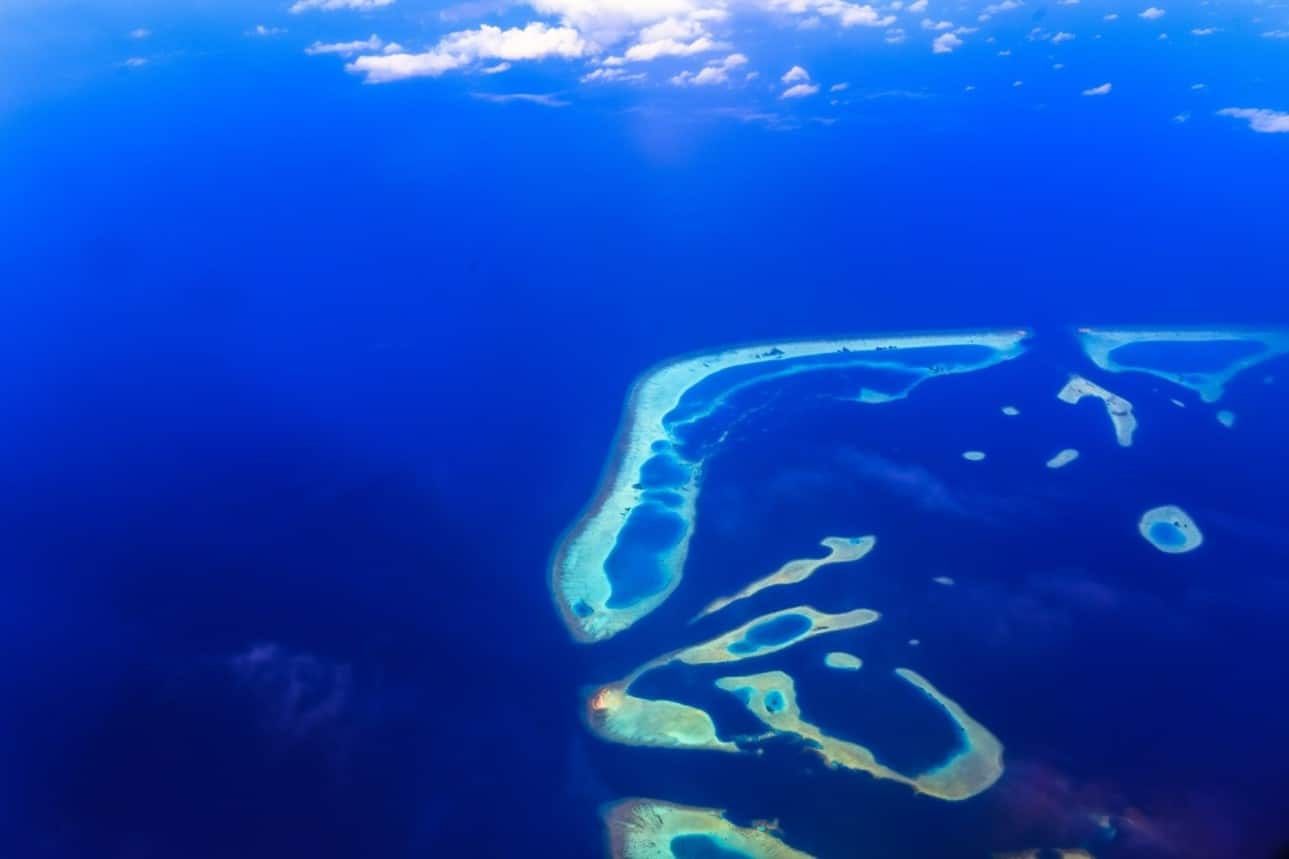 Composed of over 700 islands, reefs, and cays, the Caribbean features a diverse and enchanting mosaic of cultures, languages, and landscapes. Each island offers its own unique blend of natural wonders, from pristine white-sand beaches and crystal-clear turquoise waters to lush rainforests and majestic mountain ranges. The vibrant colors, exotic flora and fauna, and breathtaking sunsets paint a picture of unrivaled beauty that people from all over the world flock to see.
Beyond its natural splendor, the Caribbean boasts a rich cultural heritage that is a captivating fusion of indigenous, African, European, and Asian influences. The vibrant rhythms of Caribbean music, such as reggae, salsa, calypso, and merengue, fill the air and invite visitors to join in the celebration of life.
The flavors of Caribbean cuisine, with their bold spices and fresh ingredients, tantalize taste buds and offer a culinary journey like no other. The laidback island life that you'll find in the Caribbean is popular among many and attracts the likes of retirees, families, digital nomads, and long-term travelers. Before making the move to paradise, however, it is important to carefully consider the pros and cons of living in the Caribbean. 
Pros of Living In the Caribbean
When it comes to the advantages of living in the Caribbean, there is a wealth to choose from. If the fantastic weather and stunning beaches aren't enough, life in the Caribbean also comes with great financial advantages, easy international travel, and safety.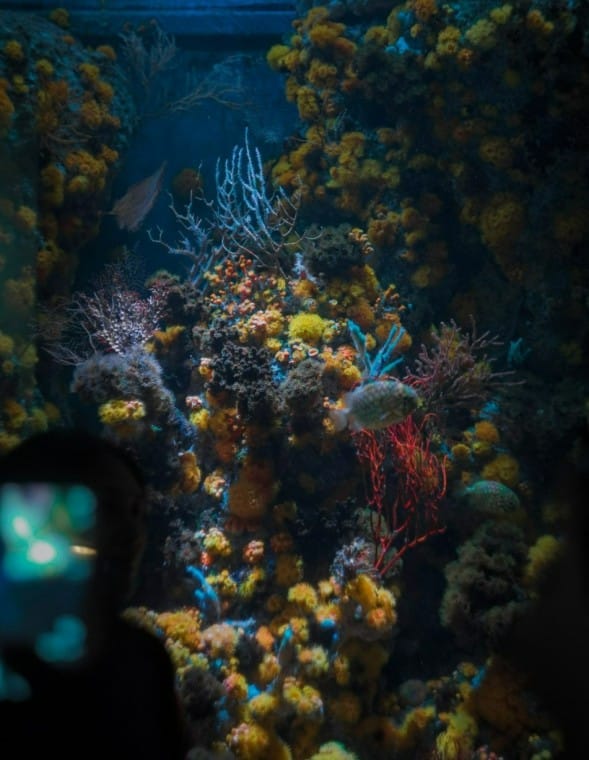 Pleasant weather
Thanks to the area's tropical climate, the islands in the Caribbean experience two main seasons – rainy and dry. Most Caribbean islands experience a rainy season from May to October, which includes higher temperatures and humidity. The amount of rain each country experiences varies, with islands in the Eastern Caribbean experiencing higher rainfall than islands in the Dutch Caribbean. 
World-class beaches
It's no secret that the Caribbean is home to some of the world's most amazing beaches, including Caracas Beach, Doctor's Cave, Grace Bay, Grand Anse, Jalousie, Labadee, Pig Beach, and Pigeon Point. 
When visiting these beaches, you'll find a crystal blue sea, white sand, and plenty of sporting activities to enjoy. If you're a fan of excitement, you can try your hand at kayaking, paddle boarding, windsurfing, scuba diving, parasailing, and jet skiing. For children and beginners, the calm waters provide the ideal place to practice swimming.
Outdoor activities
When living in the Caribbean, you'll be exposed to the region's amazing marine life, which includes turtles, fish the color of the rainbow, dolphins, coral, and reefs. Diving in the crystal-clear waters is a great way to explore marine life here, while the Caribbean's long coasts and tides provide the perfect playground for experienced surfers. No matter your skill level, you can enroll in some surfing lessons to help you fully enjoy the opportunities available here.
Island safety
In general, the islands that make up the Caribbean are quite safe. For example, using public transport is safe and easy for both minors and adults. Of course, relocating to a new city or country can be daunting, so it is wise to do your due diligence and exercise care no matter what location you are moving to. Some basic safety tips include storing your valuables safely and securely, taking note of your surroundings, and being aware of any local scams that may target foreigners.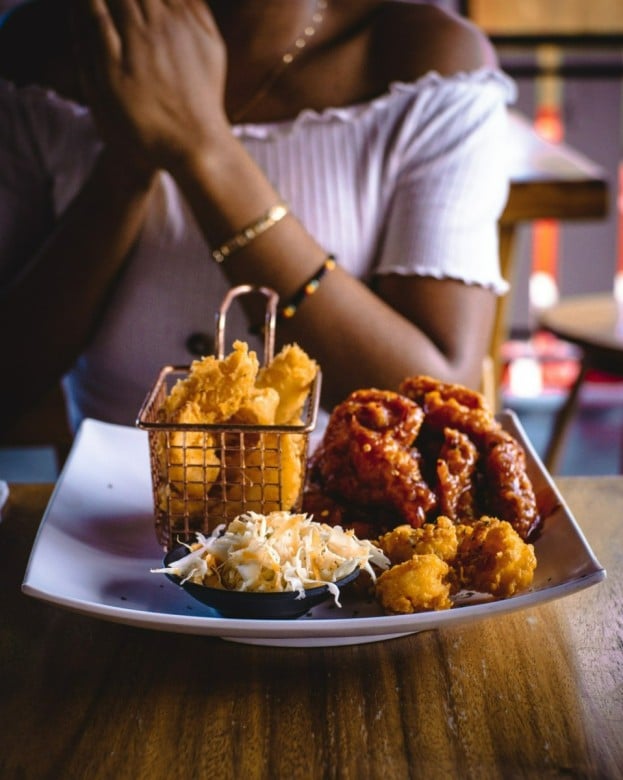 Caribbean cuisine
As you may know, the food in the Caribbean has been influenced by the likes of Africa, Europe, Latin America, and Spain. Meats and seafood are common and widely consumed across the islands, as are ingredients like coconut, potatoes, beans, and tomatoes. Locals and expats will agree that Caribbean cuisine is flavorful, with favorites including dishes like Jerk Chicken, Conch, and Saltfish.
Friendly locals
The local Caribbean population is widely considered to be friendly and welcoming, and their culture is rich in art, music, literature, and more. Each island has its own historical influences, resulting in a variety of vibrant traditions, cuisine, and more across the islands. Depending on where you go in the Caribbean, you'll hear languages such as English, Creole, Dutch, Chinese, French, and Spanish.
International travel
Thanks largely due to the Caribbean's dependence on tourism, many of its islands have international airports, which is fantastic news for eager travelers. With a number of airlines providing travel services here, you'll find direct flights to popular destinations, including Gatwick, Miami, New York, and Toronto.
Favorable tax conditions
The Caribbean offers beneficial tax regimes for both individuals and companies. In fact, the Caribbean is known as one of the most sought-after tax havens by expats across the globe. Different countries offer different tax benefits, such as no capital gains tax, inheritance tax, or taxes charged on dividends and donations. You can read more in the following articles:
Business-friendly environment
The governments in the Caribbean encourage investors to register their businesses in the country by offering several tax benefits, such as reduced tax payments. Several Caribbean islands – Antigua and Barbuda, Dominica, Grenada, St Kitts and Nevis, and St Lucia – also have citizenship by investment programs that offer straightforward routes to citizenship.
Cons of Living In the Caribbean
While there are many advantages of living in the Caribbean, it is important to be aware that the region does come with its share of disadvantages. From the impact of natural disasters to limited economic opportunities, living in the Caribbean presents a unique set of hurdles that can have an impact on your quality of life as an inhabitant.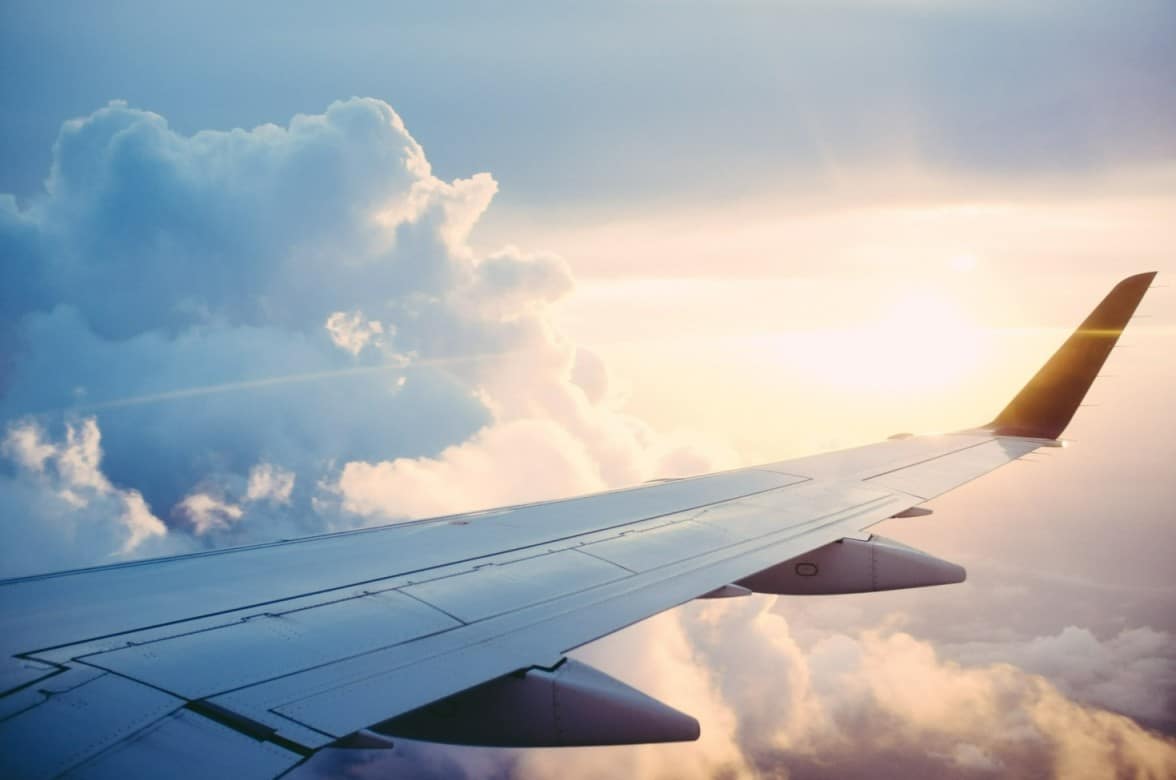 Pricey inter-regional travel
If your plan when living in the Caribbean is to island-hop, it is important to know that this can be quite costly. You can choose to travel between islands by air or by ferry. Air travel is the easiest option, but it can become expensive. 
Traveling by ferry is best for islands that are located near one another. For example, you can use ferry services to travel between the British Virgin Islands and US Virgin Islands, between Anguilla and St Maarten, between Saba and St Maarten, or between Antigua and Barbuda and Montserrat.
Natural disasters
Unfortunately, living in the Caribbean carries a high risk of experiencing natural disasters. Some countries, such as St Maarten and the Bahamas, experience hurricanes more frequently due to their position in the hurricane belt. However, locations like Aruba, Bonaire, and Curacao are less likely to experience hurricanes. Each year, the Caribbean's hurricane season begins on 1 June and ends around 30 November.
The Caribbean region is also known to experience earthquakes in some areas, such as the island of Trinidad and Tobago. Many of the islands also contain dormant volcanoes that can sometimes become active and erupt. For example, the La Soufrière volcano in St Vincent and the Grenadines erupted in 2021 after years of laying dormant.
Slower pace
For many, an advantage of living in the Caribbean is enjoying a more laid-back lifestyle. However, this can also come to be a disadvantage for many, as it means that it can take a longer time for things to happen. This may be difficult to adjust to, particularly for individuals who are used to living in a country where things move quickly.
For example, many businesses in the public sector still need to automate their processes, which can cause delays. It can be costly to automate systems, so individuals should approach interactions with these businesses with an open mind.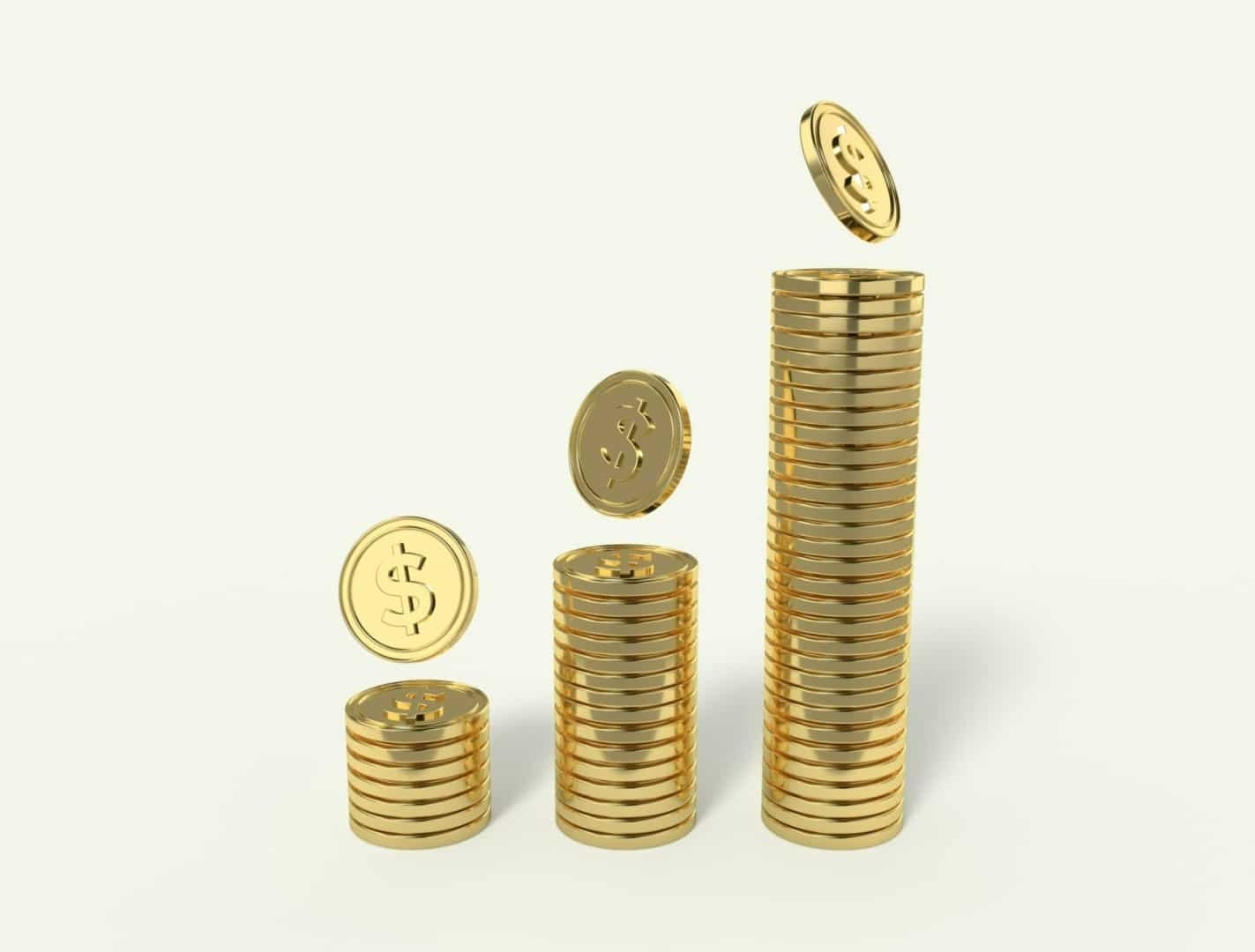 High cost of living
For many years, the agricultural sector has driven economic growth in the Caribbean. In recent years, however, the tourism sector has become the main driving force behind the region's economic well-being. Due to the increased tourism, the islands tend to import a large amount of the goods they consume. With import duties and tariffs driving up the cost of such goods, individuals may find the cost of living in the Caribbean to be higher than expected.
However, local produce is relatively low-cost, and the price of accommodation is quite affordable, particularly when compared to Western countries.
Check out our article: Which is the Cheapest Caribbean Island to Live on?
However, this will depend on where in the Caribbean you choose to live. For example, Grenada and Dominica are considered to be among the most affordable Caribbean islands to live on. Additionally, these islands offer citizenship by investment programs that offer a straightforward route to Caribbean citizenship. Other islands that offer citizenship by investment programs include Antigua and Barbuda, St Kitts and Nevis, and St Lucia, and the cost of living in these locations is similar to in Dominica and Grenada.
For more information, check out our article: Caribbean Citizenship by Investment Comparison Guide.
Developing infrastructure
Many islands in the Caribbean are still developing, which means that some of them may lack certain basic infrastructure. However, Caribbean countries have started to invest more in building up infrastructure and establishing partnerships to help facilitate renewable energy investment.
Increased crime on some islands
The Caribbean offers a relaxed way of life and great enjoyment all around. However, it is important to be aware of some instances of crime in the islands and determine which nation will be safest for you.
St Lucia is generally considered one of the safest islands in the Caribbean. Most tourists enjoy a peaceful visit here thanks to the friendly locals and island life. The biggest disruption for many comes in the form of hurricane season, which occurs from mid-may to the end of November.
Antigua and Barbuda is another nation that is considered one of the safest in the Caribbean. In fact, the nation had one of the lowest burglary rates and kidnapping cases in 2020. Other popular areas in the Caribbean that are considered quite safe include Grenada, St Kitts and Nevis, and Barbados. No matter where you live in the Caribbean — or the world, it is important to have good safety practices that help you enjoy the best quality of life possible.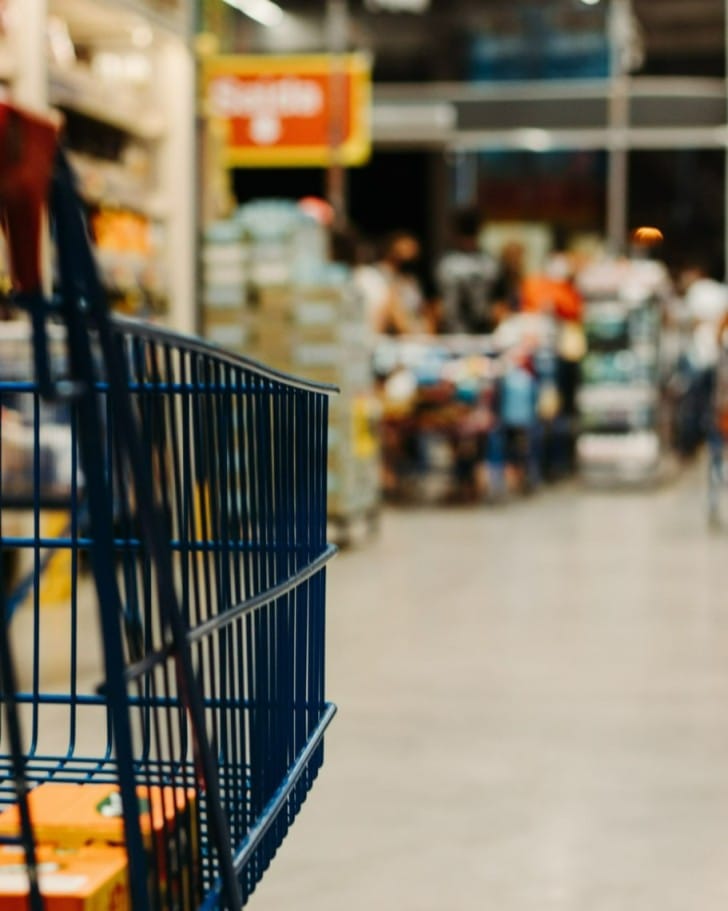 Limited access to certain items
As the populations living on the Caribbean islands are quite small, it can be difficult for product providers to cater to everyone's specific needs. The cost of importing certain goods may not be profitable for businesses, and having to constantly import goods can negatively impact your carbon footprint, which more and more people are becoming aware of.
As such, you may find that you have more limited access to certain products than you may be used to. However, you should be able to find local substitutes on the island, and some companies, such as Ezone, are creating effective and affordable online shopping platforms. 
Small island environment
If you are used to living in a big city or country where there is something new to do or see each week, you may find that adjusting to a smaller island environment can take some time.
As the Caribbean islands are generally quite small, there are a limited number of entertainment options, such as restaurants, bars, clubs, and theaters. Individuals may also find the activities available a bit repetitive, as life on the islands tends to revolve around typical island activities. However, life here is what you make it. The close-knit communities provide an opportunity to build strong friendship ties with like-minded people who enjoy similar activities to you. From water sports and hiking to island hopping, adventurous spirits will find plenty of activities to keep them entertained throughout their days. 
Less privacy
A challenge you may encounter when living in the Caribbean is less privacy than you may be used to. Due to the small societies that exist there, communities tend to be quite close-knit. This comes with a number of advantages, such as being able to establish strong friendships and feeling more secure in your neighborhood. However, if you are not used to this kind of community living, you may find it difficult to navigate instances where you find you have less privacy than you would like or when people overstep because of the close sense of community.
Limited job opportunities
Another drawback of the smaller size of the islands is that there are limited options for work. Industries in the Caribbean tend to be tourism-related, meaning that the majority of jobs available will also relate to this sector. However, if you are a digital nomad or work online, you may find that you are not as restricted by these limitations.
Retiring in the Caribbean
With its sandy beaches, tropical weather, tax benefits, good medical care, relatively low cost of living, and laidback lifestyle, the Caribbean is an ideal location for retirees to enjoy their golden years. Places like Antigua and Barbuda, Dominica, Grenada, and St Kitts and Nevis are popular locations for retirees thanks to factors like quality of life, travel opportunities, cost of living, and more.
For more information, visit our article: Best Place to Retire in the Caribbean – All You Need to Know!
Final Thoughts
When relocating to a new city or country, you are likely to go through a transition period where you will need to adapt to a new way of life, different weather patterns, a different cost of living, or a new way of life. No matter the location, you're sure to find things that you like and things that will take some time to get used to. The beauty of relocating to the Caribbean is that your transition period will be set in a beautiful island location full of friendly locals and a number of expat communities who can help make it easier for you.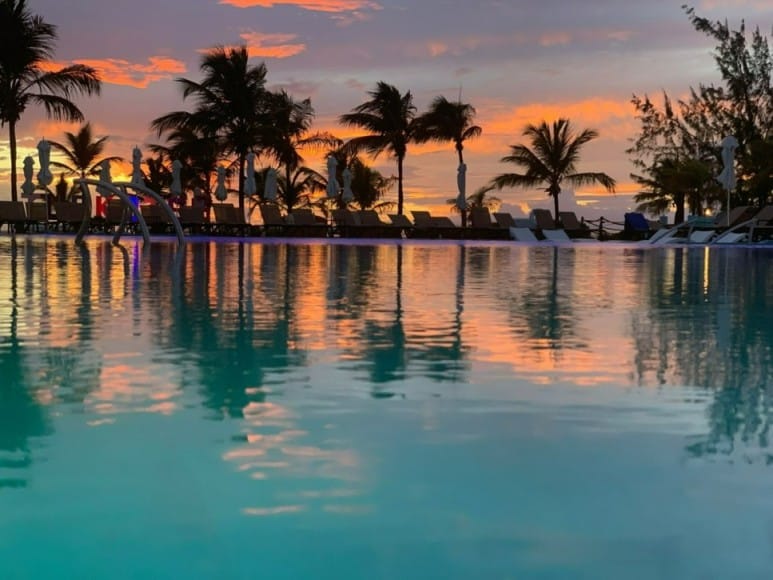 As you now know, there are many pros and cons that come with living in the Caribbean. The tropical climate comes with a hurricane season, laidback island life will mean things happen at a slower pace than you are used to, and the smaller communities provide the opportunity to build strong friendships.
In addition to this, different islands and nations offer their own unique blend of cultures, histories, cuisines, and lifestyles, meaning you're sure to find somewhere that suits your needs. With a variety of languages spoken across the Caribbean, you may find it easier to adapt to life here than in a country that speaks a completely different language.
One thing is certain – with its collection of islands, variety of languages and cultures, and laidback island life – the Caribbean offers something for everyone. It is widely viewed as a fantastic place to live, whether you are a family relocating for a fresh start, a retiree looking to enjoy your retirement years in a popular destination that feels like a permanent vacation, a digital nomad looking to explore the islands and take part in as many water sports as possible, or a professional relocating for work.
With benefits like good healthcare, favorable tax conditions for both individuals and businesses, delicious cuisine, welcoming locals, various expat communities, and the opportunity to lead a very nice life, it's just a matter of finding the right Caribbean island or nation that caters to your unique requirements. 
Global Citizen Solutions: Who We Are and How We Can Help You
If you're interested in living in the Caribbean, contact Global Citizen Solutions. We are a boutique investment migration consultancy firm focused on finding the right residency or citizenship by investment program for individuals wishing to secure their future and become global citizens.
With offices in Portugal, the United Kingdom, Hong Kong, and Brazil, our multilingual team guides individuals and families from start to finish, providing expert advice considering freedom, mobility, taxation, and security. Contact us today to see how we can help you.
Keep reading
If you would like more information about living in the Caribbean, the following articles may interest you:
Frequently Asked Questions about Living in the Caribbean
1. Is the Caribbean a good place to live?
2. Can a US citizen live in the Caribbean?
Yes, a US citizen can live in the Caribbean. To do so, you must obtain a Long-Stay Visa or Residence Permit – which will enable you to stay in the region for more than 180 days – or invest in one of the Caribbean's citizenship-by-investment programs. Check out our Caribbean Citizenship by Investment Comparison Guide article for more information.