Strategically located between Europe and the American continents, Curaçao is a Dutch Caribbean island famous for its beautiful beaches, stunning coral reefs, rich architectural history and friendly population. In addition to this, the island country also serves foreign investors with great investment opportunities and access to a thriving real estate market. Yes, living in Curaçao is an attractive option for expats and foreign pensioners. In this article, we will take you through the immigration guidelines, work permit requirements and the investment opportunities available in the country.
Immigration criteria
A foreign national needs to obtain a residence permit to be able to live in Curaçao. Applicants need to have a clean criminal record, health insurance and should possess enough funds to invest in Curaçao's economy and sustain himself or herself.
At the time of the application, the candidate must reside outside the country or else their application may be rejected. It takes around four months for a residence permit application to get processed by the Immigration Department in Curaçao.
Applicants need to submit a security deposit to the relevant authority once their application is approved. Applicants can get their money back once they finally leave Curaçao.
Real estate in Curaçao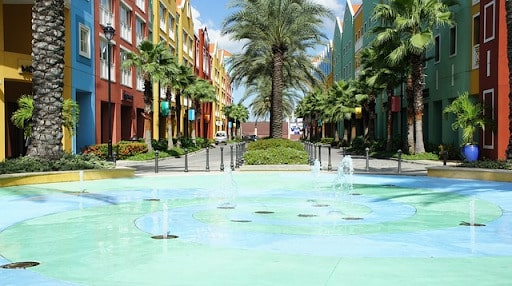 Foreign nationals with residence permits can easily invest in real estate in this island country. There are two ways through which you can invest in the real estate market in Curaçao. You can either buy a property and have complete ownership and pay your taxes or you can go for a lease agreement with the Curaçao government. The lease agreement generally remains valid for a period of 60 years. The fee amount for the lease is set by taking into account various factors and it will remain the same until it expires. The government can decide to extend the lease period once it is on the verge of expiry.
Working in Curaçao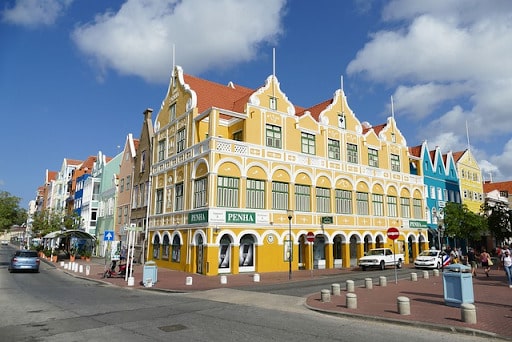 If you want to work in Curaçao, you need to apply for a work permit separately. Applicants must note that a work permit is not automatically granted with the residence permit.
Work Permit
If you want to acquire a work permit in Curaçao, you will need to have an employer to sponsor your work permit and apply to the Curaçao government on your behalf. For more information on the Work Permit and application forms, you can contact the following places:
Directie Buitenlandse Betrekkingen (DBB), Fort Amsterdam 4, Willemstad, Curaçao
or
Nieuwe Toelatingsorganisatie (NTO), Amerikaan Business Center Building
Mortiersweg 5, zijweg van Gosieweg, Willemstad, Curaçao
Applicants must note that it takes around three to four months for the work permit to be issued. Therefore it is best to prepare for the work permit procedure straight after you acquire your residence permit.
Individuals are also not allowed to work in Curaçao on a tourist visa. For more details, check out our article: Curaçao Investor Permit Program – The Ultimate Guide By Experts | GCS
Job opportunities in Curaçao
Tourism is a thriving sector in Curaçao. Hence, there are multiple jobs available in the tourism and other allied sectors. You can network with people in the country to discover the various job opportunities that are available or seek help from an employment website.
Adventures in Curaçao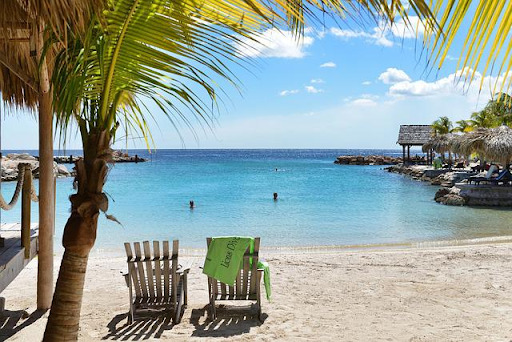 You can live peacefully in this island nation with your entire family and enjoy the beach lifestyle of Curaçao to the fullest.
Family time in Curaçao
Curaçao is a safe, secure and beautiful island nation that allows you to live, work and spend some quality time with your family. You can enjoy the local food that is available at street markets without fear of falling sick here. The drinking water provided to the residents is also of very good quality. There are also big supermarkets across the country where you can get all popular grocery items. For a fun family day, you can visit places like Curaçao Seaquarium, Horse Stables, Dolphin Academy, Ostrich Farm and Family Beaches.
Water sports in Curaçao
According to the Scuba Diving Magazine, Curaçao has been named as one of the top three spots for 'Best Snorkeling', 'Best Shore Diving' and 'Best Macro Marine Life'.
Divers and Snorkelers from all around the world are fond of Curaçao's underwater ecosystem. Hailed as a paradise for water sports fanatics, the island nation has over 40 different dive areas that include over 65 individual sites – offering individuals the opportunity to experience the extraordinary beauty of the underwater world.
Investment in Curaçao
The country offers a safe and stable investment ecosystem for foreigners.
Benefits of investing in Curaçao
-Curaçao has a safe, secure and business friendly environment for citizens as well as foreigners
-The country has a stable political regime
-A thriving economy,  with all contemporary financial and investor services and  facilities with branches of popular banks, accounting and law firms, global consultancies and local offices.
-A flourishing tourism sector that includes famous hotel and resort companies like the Marriott, Hilton and Hyatt. Hyatt is also set to open a resort and golf courses on the eastern part of Curaçao for tourists seeking luxurious stays and views.
-Curaçao is the second biggest seaport in the Netherlands. Moreover, Curaçao also has the best mooring facilities in the Caribbean and is designed as per the latest mega cruise ships.
-The country also has a modern airport with all contemporary facilities.
-Historic Area of Willemstad, a UNESCO world heritage site is also located in Curaçao and attracts tourists from all over the world.
Investment in Curaçao – Current Trends
Curaçao has been going through an economic transformation, offering locals and foreign nationals the opportunity to invest and benefit from the country's socio-economic progress.
-For instance, the thriving tourism sector is opening up employment and investment opportunities for individuals and organizations looking to earn big from the hospitality sector.
-With the introduction of the privatization program back in 2001, Curaçao has created business opportunities owing to partnerships with U.S., Dutch and Canadian organizations.
-The country also hosts numerous educational and cultural events that showcase its ability to organize and execute occasions of such significance.
-The country has also updated its financial legislation which has led to the creation of new economic zone legislation, a brand new civil code that constitutes contemporary guidelines and globally accepted standards of business.
Retire in Curaçao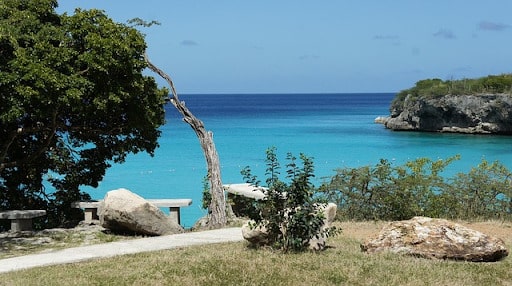 Read our blog below to know the guidelines that pensioners must follow in Curaçao.
Curaçao is a tax friendly nation. For pensioners living in Curaçao, there are two taxation regimes available. These taxation schemes are relatively lower in rates.
Tax rates for foreign pensioners
In Curaçao, residents, including pensioners, are taxed on their worldwide income at 10%. One must note that this tax rate is levied on income from foreign sources.
Foreign source of income comprises of:
-Cash benefit from a life insurance policy that is paid by an organization based out of Curaçao.
-Income from the alienation of shares in an offshore company
-Income from the alienation of shares in an aviation or shipping company no matter what the location is.
-Dividends from an organization that is based out of Curaçao.
-Recurrent payments by an entity based out of Curaçao.
-Capital gains from a company based outside of the country.
-Income from profit-sharing rights of a business operational outside of Curaçao.
-Income from an enterprise based out of Curaçao.
-Income from real estate property outside of Curaçao.
Income that will be not treated as foreign income but will be charged under progressive taxation including:
-Income from claims to the account of an individual residing in Curaçao or having an established office in the country.
-Income from current employment established in Curaçao.
-Income from claims that are insured as mortgage, on real estate property located in Curaçao.
Activities for Pensioners
Owing to its amazing lifestyle, Curaçao has emerged as one of the most attractive countries for retirees to reside and enjoy their life.
From exciting water sports options, historical tours, and spectacular wildlife, to stunning ports and a high quality of life, pensioners living in Curaçao have the opportunity to explore the island and get involved in an array of exciting activities. Moreover, they also have the chance to spend their retirement days enjoying aquatic parks, farms, golf courses, museums, appreciating the architecture of the country or shopping
Benefits of living in Curaçao
Individuals can enjoy certain benefits by living in Curaçao, which you can discover below:
The opportunity to reside in one of the most stunning Caribbean islands and enjoy an extravagant lifestyle

The chance to obtain an EU passport within a period of five years

Multiple investment options available in the country

Secure and politically stable country

Outstanding trade relationships with other countries

Access to visa-free travel to around 174 nations by obtaining Netherland citizenship

The Curaçao official currency, which is the Antillean Guilder, is stable. The exchange rate of Curaçao's currency to the US$ is 1$ to $1.80 ANG.

Since Curaçao is situated far from the hurricane belt, there is relatively a lower risk for the country to experience natural calamities.

Curaçao has an exciting night life. Expats often frequent restaurants and places like Mambo Beach Boulevard and St. Tropez.

Owing to its strategic location, Curaçao has easy access to popular international cities across the globe like Columbia, Panama, Dominican Republic, and Suriname, among others.

Curaçao is also a multilingual country making it friendly and welcoming for foreigners. There are four languages that are mainly spoken across the island nation. They are – Dutch, Papiamentu, English and Spanish. English is mandatory across schools in Curaçao.

In comparison to other Caribbean islands, Curaçao enjoys sunny and warm weather and the island nation is also home to beautiful beaches, natural landscapes, and amazing countryside.
Citizenship by Investment Program
A part of the Kingdom of Netherlands, the island nation of Curaçao ensures high living standards to all its citizens. Individuals can get Curaçao citizenship in exchange for a qualifying investment in real estate or business in the country.
Interested candidates applying for the CBI program must not have any criminal history, possess private health insurance, and have enough finances to invest in Curaçao's economy.
Investment Options for Curaçao citizenship
For a three-year residence permit, individuals need to invest a minimum amount of $280,000 either by buying property or by contributing in local business or a company enlisted on Dutch Caribbean Securities Exchange.

For a five-year residence permit, individuals need to invest a minimum amount of $425,000 in a real estate property or a business that generates employment for the locals in the island nation. Investors can also choose to invest in a company enlisted on Dutch Caribbean Securities Exchange.

For a permanent residence permit, foreign investors need to invest a minimum amount of $850,000 in real estate, business or a company listed on the Dutch Caribbean Securities Exchange.
To know more, visit our article: Citizenship by Investment in Curaçao.
Frequently Asked Questions
Is it safe to live in Curaçao?
Curaçao is a safe and secure country. But some areas like the tourist spots are safer than other neighborhoods in the island nation. Petty crimes and theft have been reported on a few occasions in the island.
What is the cost of living in Curaçao?
For a family of four members, the cost of living in Curaçao is estimated at 5,913.60 Netherlands Antillean guilder (3,283.98 USD), excluding the rent. While, if you are a single person living in Curaçao, your estimated cost of living can go up to 1,676.41 Netherlands Antillean guilder (930.95 USD), excluding the rent.
Which is the best place to live in Curaçao?
Areas like Willemstad, Piscadera, Jan Thiel and Mambo Beach are some of the best places that will give you the perfect Curaçao experience.
What are the advantages of retiring in Curaçao?
From providing an amazing beach lifestyle, access to world class underwater adventure opportunities to top class medical healthcare infrastructure, Curaçao is one of the most sought after countries for people to stay during their retirement days.
Living in Curaçao – pros and cons?
Pros-
Politically stable country and safe environment

Sunny weather, beach lifestyle and welcoming population

Exciting investment opportunities

Easy access to popular international cities
Cons-
High costs of living

Mediocre transportation network in the country

Cultivation in the country is difficult
Is moving to Curaçao from the US easy?
American citizens can reside in Curaçao for a period of six months without the need of any permits.