IMPORTANT UPDATE: It's official, Cyprus closed its popular citizenship by investment program on 1 November 2020. What this means is investors will no longer be able to directly acquire a Cypriot passport by investment.
A new program has taken place, however. The Cyprus Golden Visa provides individuals with an alternative route to permanent residency in Cyprus. Those looking for European citizenship can also apply to the Malta citizenship program, which offers a direct investment route to a Maltese passport.
---
As a large Mediterranean island, Cyprus boasts long stretches of gorgeous beaches, a tranquil lifestyle under the sun, and reasonably priced luxury listings. This makes it incredibly tempting for expats looking to buy real estate in Cyprus, with the majority of families choosing to either relocate there, or possess a second home. In this complete guide to Cyprus real estate, we cover everything you need to know regarding your Cyprus search for properties.
Why Cyprus?
The island has a complex history, with influences from various civilizations including the Greeks, Romans, Byzantines, Venetians, Ottomans, and British. In 1960, Cyprus gained independence from British colonial rule, but its history has been marked by inter-ethnic tensions between the Greek Cypriot majority and Turkish Cypriot minority.
The economy of Cyprus is diverse, with key sectors including tourism, financial services, and shipping. The island is known for its picturesque landscapes, including beautiful beaches, ancient ruins, and charming villages. The cultural heritage of Cyprus is a blend of Greek, Turkish, and other influences, reflected in its cuisine, language, and traditions.
Cyprus is a popular holiday destination known for its stunning landscapes, rich history, and warm Mediterranean climate. The island offers a diverse range of attractions and activities for visitors to enjoy.
One of Cyprus' main draws is its beautiful beaches, with golden sands and crystal-clear waters lining the coastline. Popular beach destinations include Ayia Napa, Protaras, and Paphos, each offering a mix of lively beach bars and more secluded, tranquil spots.
For history enthusiasts, Cyprus is a treasure trove, and you'll find it difficult to decide where to go if you want to save time. The island boasts numerous ancient archaeological sites, including the UNESCO-listed Tombs of the Kings in Paphos, the ancient city of Kourion, and the well-preserved Roman mosaics in the town of Paphos.
The Troodos Mountains, located in the heart of the island, provide a different experience. Here, visitors can explore picturesque villages, sample local wines, and enjoy hiking and nature trails, particularly during the cooler months.
Cypriot cuisine is a delightful aspect of the island's culture. Meze, a spread of small dishes featuring a variety of local delicacies, is a must-try. The island is also known for its wines, with several wineries offering tastings and tours.
Additionally, Cyprus hosts various festivals and events throughout the year, celebrating everything from traditional music and dance to local produce and crafts. The island offers a 'no strings attached' diverse and captivating experience for tourists, whether they're seeking relaxation on the beach, exploring ancient ruins, or immersing themselves in the island's vibrant culture.
Owning Cypriot Property: Top Benefits
There are many advantageous reasons to invest in Cyprus properties, including: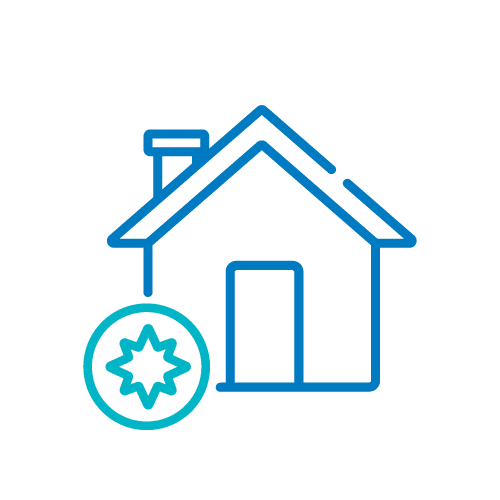 A housing market that's optimal for foreigners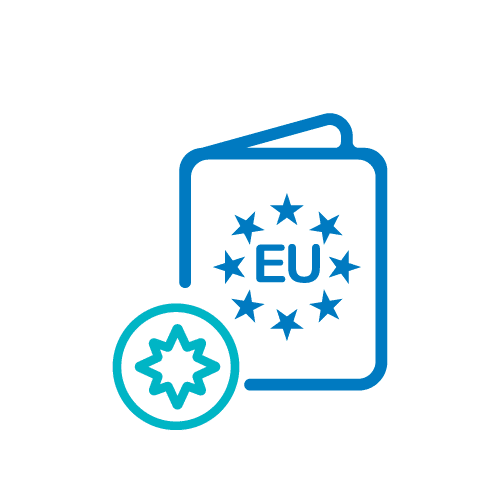 The possibility of gaining legal residency or a Cypriot passport by placing substantial investments in the real estate market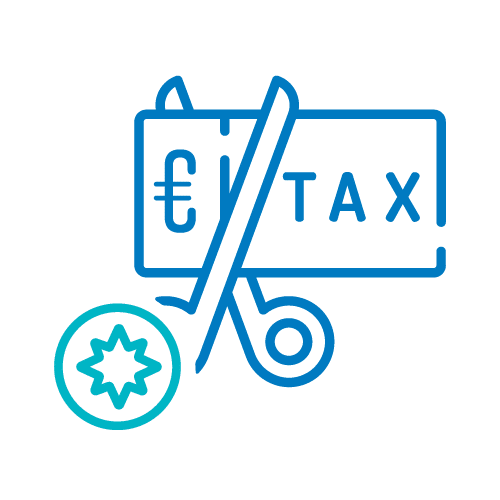 Low property taxes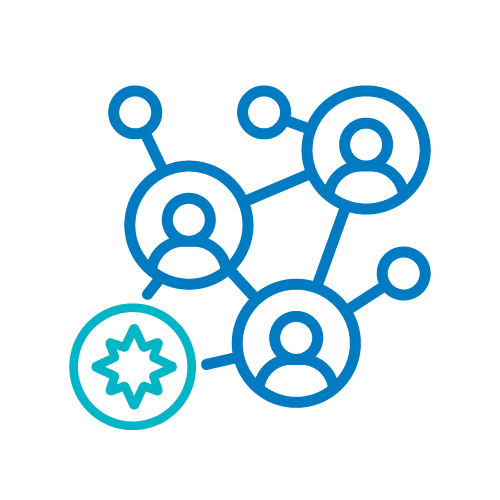 Huge international community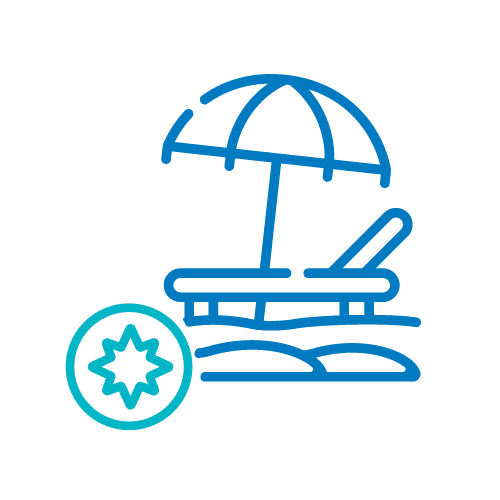 World-class beaches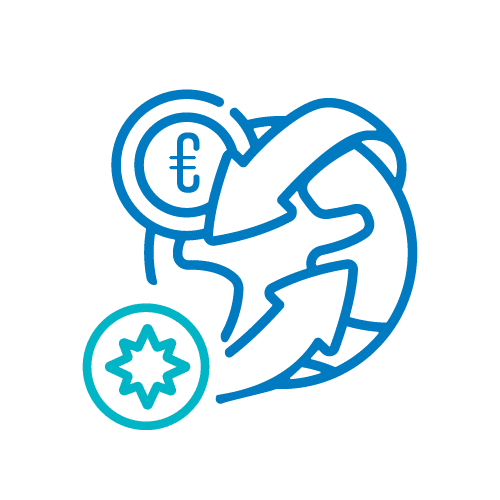 Excellent transport links to the rest of Europe
Where to Buy Real Estate in Cyprus?
Where to buy real estate in Cyprus largely depends on the buyer's long-term goals. Questions to ask yourself may include:
Are you going to live permanently in Cyprus?
Do you just want to use your property as a holiday home?
Are you going to rent out your property?
Do you need to meet a minimum investment threshold to qualify for Cyprus's Residency by Investment Program?
Before diving into the best cities to live in Cyprus, it's important to know that Cyprus is actually divided into two separate factions. Northern Cyprus is considered Turkish, while Southern Cyprus is considered Greek, and therefore part of the European Union.
Most of the properties for sale in Northern Cyprus have very high risk involved for buyers, since ownership of the disputed properties there and the right to sell them remains contentious.
Expats purchase real estate across four main cities in Southern Cyprus: Nicosia, Larnaca, Limassol, and Paphos. In general, where to buy Cyprus properties largely depends on your lifestyle preferences and budget.
Best Cities to Buy Real Estate in Cyprus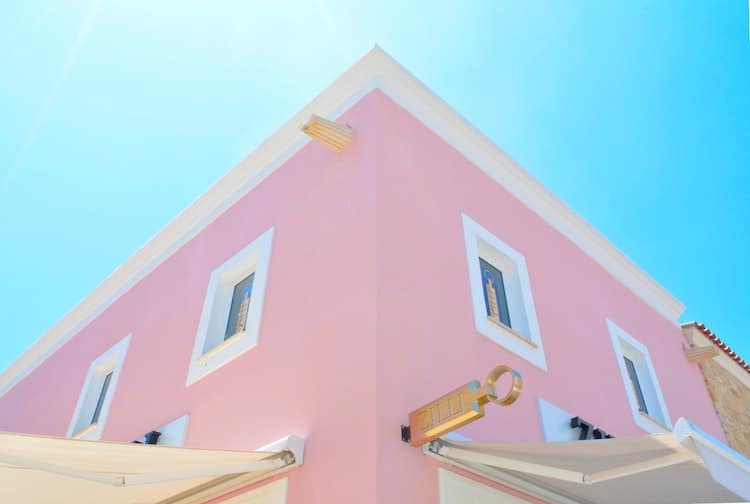 Limassol
With a spotlight on Limassol, you might want to start searching for the right property there. Owning real estate in Limassol is fantastic for active families, as the cosmopolitan city is packed with excellent international schools. It has everything you need to lead a comfortable life, with many shops, restaurants, bars, and entertainment venues to pick from.
If you'd like to rent out your property to tenants, then you are in luck, because Cyprus rentals in Limassol are currently in high demand due to their limited supply. Living in Limassol, is, however, more expensive than in other cities.
Paphos
Real estate in Paphos is extremely valuable for busy individuals who travel frequently, as they'd have an airport with excellent transportation links nearby. Some pick Paphos so they can save on living expenses and travel to Limassol for work every day, as the cost of real estate and property management there is relatively cheap. Paphos also provides a more laid-back environment compared to Limassol, with most of the properties being sold as private houses, not flats.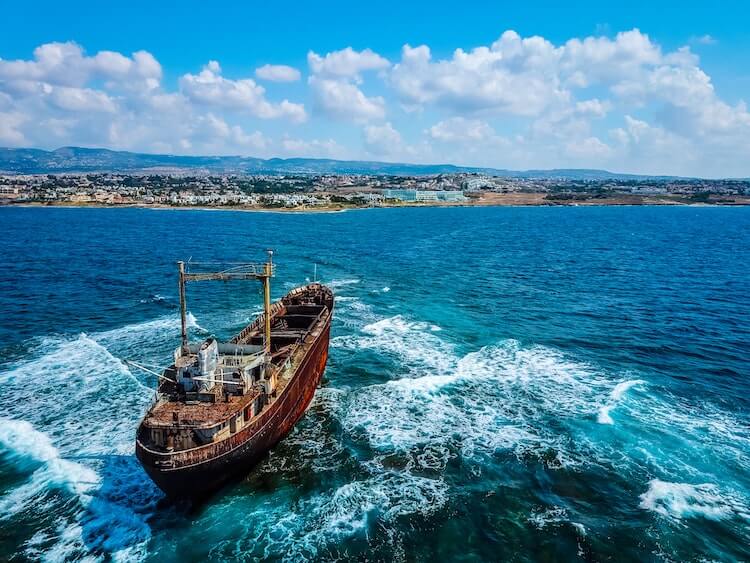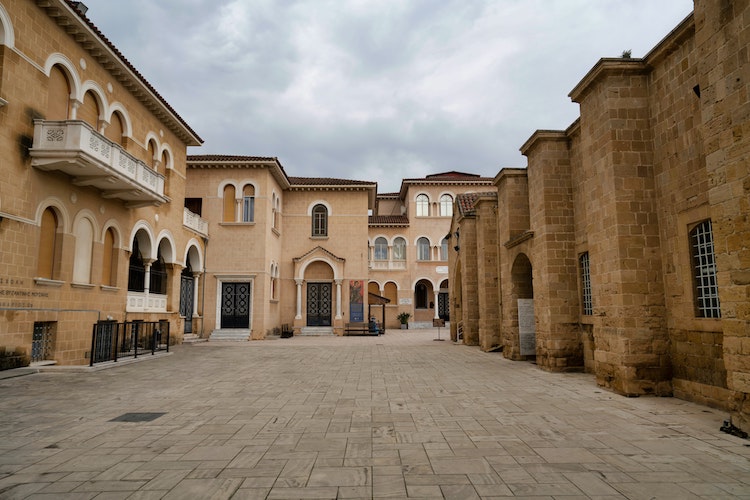 Nicosia
Nicosia is great for those interested in leasing out their property, as there is stable demand. Many Cypriots work in Nicosia as it's the capital city, so a long-term rental opportunities here prove themselves to be good investments. However, Nicosia is located inland and doesn't have access to the sea directly, so it wouldn't be wise to buy property in Nicosia for a holiday home or short-letting opportunity.
Larnaca
Larnaca might interest those who love the beach and a slower life pace. It has an airport nearby, is located right by the sea, and has very affordable properties in comparison to Limassol or Paphos. While Larnaca is small, the city is considered to offer undervalued investment opportunities.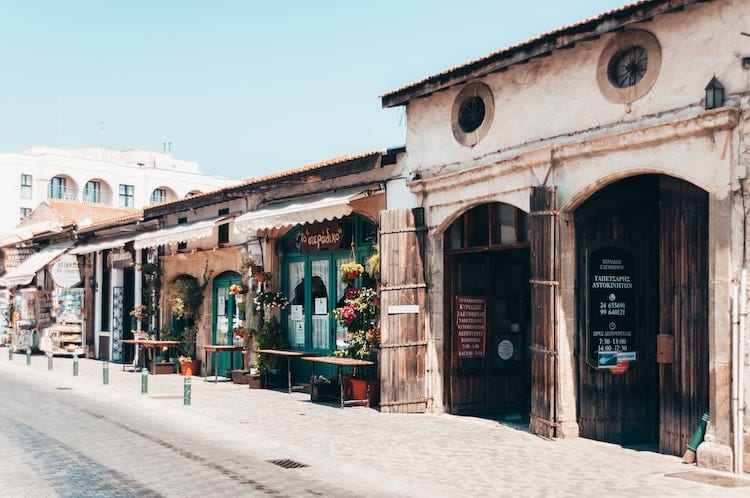 Property Types to Choose From
Cyprus has many property types to choose from, offering buyers holiday and residential homes and other Cyprus properties that are suitable for long-term leasing and real estate investments.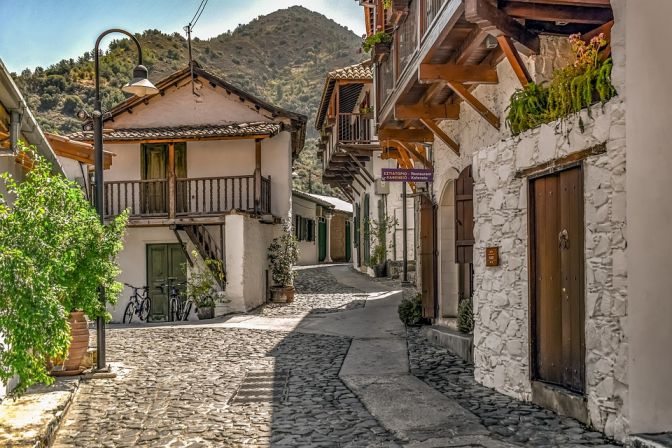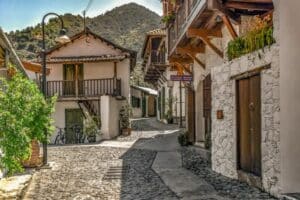 From apartments and villas to old stone houses in peaceful villages to modern houses in urban environments and bungalows in the middle of the woods, you have many options to choose from. You can buy a second-hand home and renovate it completely to suit your taste or buy a modern home ready for immediate occupancy.
Many people buy properties for holiday use in Cyprus, as the sun and sea go hand-in-hand. You can easily get a villa by the coastline or a house equipped with a pool. However, if you're interested in real estate investment, you might want to consider matching the minimum investment threshold of Cyprus' Residency by Investment scheme, and benefit from a permanent residency there.
Buy-to-let is a solid plan if you have the funds to invest in the right property for your goals, as you can get incredible returns on real estate in Cyprus and benefit from capital accumulation in a rising property market.
Cyprus Real Estate Market History and Overview
The Cypriot real estate sector has long played a positive impact on the nation's economy. In 2018 alone, the sector was responsible for 38.5% of the annual growth rate of the country, and 16% of the Cypriot economy's Gross Value Added.
While the COVID-19 pandemic hit the Cypriot real estate market hard, there are positive signs that it is making a slow but steady recovery. Cyprus continues to be regarded as a global hub for international real estate investors, with an astounding variety of property types, and price ranges to choose from.
At present, Limassol captures the highest share of the real estate market (37%), with Nicosia coming in second place, having the largest year-on-year increase (+10% in sales). Non-nationals continue to be the major drivers of Cyprus' real estate sector, with 47% accounting for the total transactions activity.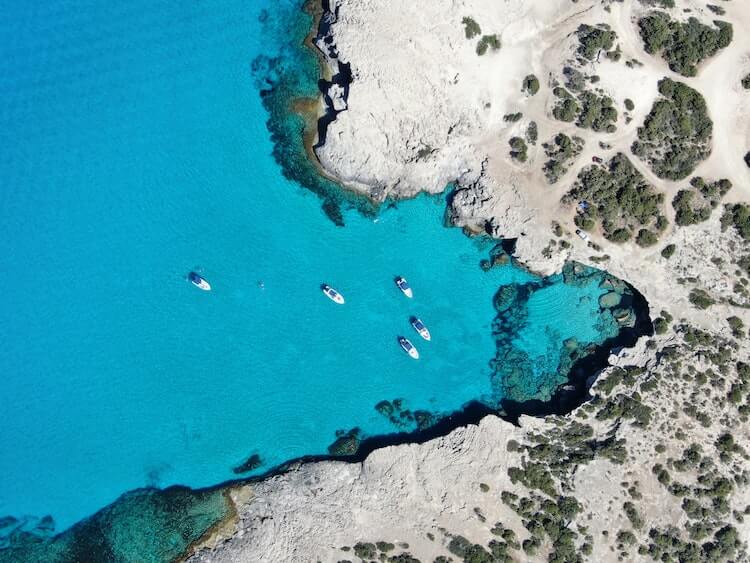 What are the Costs of Cyprus Real Estate Like?
Cypriot real estate costs depend on the property type and area you pick. For example, a two-bedroom townhouse in Paphos costs around €160K, while a three-bedroom villa with a pool will cost from €220K. In Larnaca, you can find a good two-bedroom apartment for €180K or a five-bedroom villa for €350K. Generally speaking, there are plenty of cheap real estate options to choose from.
Step-by-Step Guide on How to Buy Property in Cyprus
EU nationals can buy real estate in Cyprus without any restrictions, but non-EU nationals are only allowed to buy around one acre of land or one house or apartment. All expats buying property in Cyprus must first apply for permission to buy a property at the Council of Ministers.
Approval is usually granted, however, the process for obtaining it can take a while. That's why it's highly recommended to appoint a real estate lawyer in Cyprus who can take care of the whole application process for you.
Although a simple consultation with a lawyer will get you to learn about the specific requirements and documentation required for buying property in Cyprus, anyone considering purchasing Cyprus real estate will have to submit the following documents:
Property details
Current owner's information and property contract
The buyer's current residence and income statement
Purchasing Process
There are a few steps that need to be placed on your checklist when you're planning on how to buy property in Cyprus. These are mainly the following:
Reserve your desired property by placing a non-refundable fee to take it off the market for a period of time.
Appoint a lawyer to help you navigate the legalities of your intended investment.
Lawyer performs due diligence checks to confirm rightful ownership of the property, and transferability of the title deed.
Draft and negotiate contracts of sale with the help of your lawyer.
Apply for a reduced VAT rate of 5% for your primary residence.
Register your Contract of Sale at the Land Registry Office.
Apply for a permission to acquire immovable property in the Republic of Cyprus.
Complete your transfer of title deeds at the Land Registry Office.
Property for Rent
If you wish to buy property in Cyprus for renting purposes, then you must first procure a formal contract of sale. It should then be deposited at the District Lands Office within two months of being signed by both parties.
You must also put down a deposit of around 10% of the sale price. The title deed can only be legally transferred once the government has given permission for the purchase, and the funds have been certified. If you have a real estate lawyer in Cyprus handling your affairs, they can register the property on your behalf.
Property Taxes & Stamp Duty
When buying a property in Cyprus, you are subjected to transfer fees, stamp duties, and legal levies. Usually, it's advised to factor in 15% above the buying price to cover these respective registration fees and legal costs. The stamp duty must be paid after you sign legal documents to secure your assets in Cyprus, and the duty fee depends on the property's market value.
Top Recommendations When Buying Property in Cyprus
There are a lot of moving pieces to consider when getting a property to invest in Cyprus. Overall, the following recommendation is given to potential buyers:
Get a real estate lawyer in Cyprus
Ensure the property isn't in the middle of an ownership dispute, which is common for real estate for sale in Northern Cyprus
Have a broker or an independent buyer's agency inspect the property for any signs that you're being oversold on the property
Make an inventory list of any damages to the property, as well as a list of renovations or construction needed
Check access to utilities and services, especially if you want to buy to rent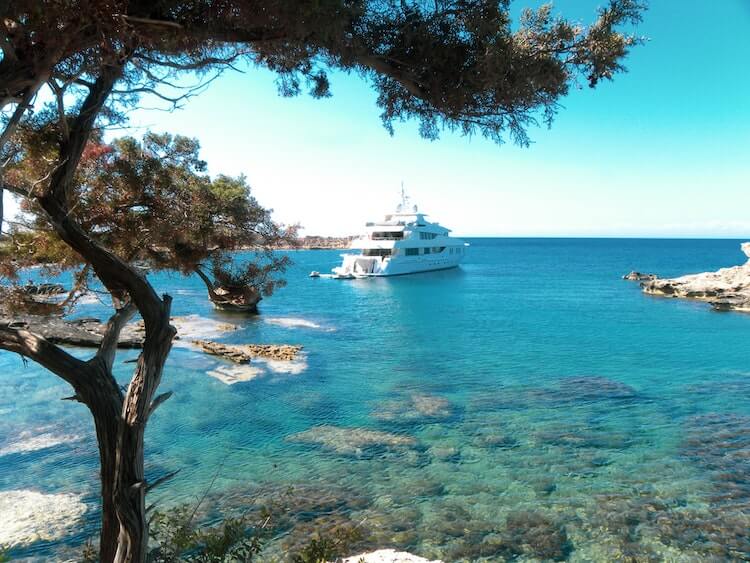 Cyprus Residency By Real Estate Investment
The Cyprus residency by investment program — otherwise known as the Cyprus Investor Immigration Program — qualifies eligible individuals for Cypriot residency provided they purchasing a brand new Cypriot property at a minimum value of €300K. It's one of the fastest and most straightforward investor visa programs in Europe, where you and your immediate family can gain Cypriot residency within as little as two months.
A key benefit of this program is that you and your family members can gain a second home in a beautiful nation, and access the right to live, work, and study in Cyprus, as well as travel freely anywhere within the European Union.
How Global Citizen Solutions Can Help
We are a boutique consultancy firm with years of experience delivering bespoke residence and citizenship-by-investment solutions for international families. With offices worldwide and an experienced, hands-on team, we help clients from around the world to acquire Golden Visas or homes while diversifying their portfolio with robust investments.
At Global Citizen Solutions, you save time as we can simplify access to property investments, provide local insights, help with legal assistance, tax planning, and more—all while ensuring efficient, personalized, and confidential service. If you'd like to inquire about our Cyprus property investment services, we encourage you to contact one of our property specialists.
Frequently asked questions about real estate in Cyprus
How cheap is real estate in Cyprus?
Real estate in Cyprus is relatively cheap compared to other countries. For example, a three-bedroom villa can cost you around €350,000.
Why should I get a real estate lawyer in Cyprus?
When buying property abroad, you are subjected to various registration fees, levies, and stamp duties. While it's a rewarding experience to get a foreign property, it's also a tedious process that requires complex paperwork, and a robust understanding of real estate government-mandated requirements.  This is why it's strongly recommended to hire a Cyprus properties lawyer to help you out with your property acquisition.
Is it worth it to get North Cyprus real estate for rent?
It's not recommended to get North Cyprus properties for rent, for various reasons. Firstly, North Cyprus isn't recognized as a state by the United Nations. A long-standing dispute between the Turks and Greeks means there's ongoing conflict between recognizing properties for sale in Northern Cyprus. Many occupants who had to flee Northern Cyprus during the 1970s conflict still have the rightful claim to properties, so the chances of falling into a dispute about a certain property you buy in Northern Cyprus is high.
What's considered prime real estate in Cyprus?
Prime estate in Cyprus is usually found in touristic areas across Cyprus, usually on the coastline, or with a pool. This makes it a perfect property to rent out for tourists or occupants on a long-term basis.
For city living, where should I get real estate in Cyprus?
The cost of living in Cyprus is generally low when compared with other European countries, however, it's recommended to get real estate in the following cities: Paphos, Larnaca, Limassol, Ayia Napa, and Nicosia.
How do I get a Cyprus residency permit by a real estate purchase?
To get a Cyprus residency permit by a real estate purchase, you must apply to the Cyprus Residency by Investment Program and make a minimum real estate investment of €300,000.
Is buying real estate in Cyprus worth it?
Cyprus real estate is absolutely worth buying if you're looking to get residency quickly in this beautiful island. For a €300K minimum investment, you and your family will not only get a beautiful second home, but also residency permits which permit you to legally live, work and study in Cyprus.
Can a foreigner buy Cyprus properties?
Yes, anyone can purchase Cyprus properties provided they are over 18, have clean criminal records, and get the necessary approval from the Council of Ministers.
Are property prices falling in Cyprus?
Cyprus properties have seen a notable fall in prices over the past two years, as recorded by the Cyprus House Price Index (HPI).
Where is the best place to buy Cyprus properties?
There are many incredible locations to purchase property in Cyprus, depending on your intent and lifestyle. The top cities, however, are Paphos, Larnaca, Limassol, Ayia Napa, and Nicosia.