IMPORTANT UPDATE: It's official, Cyprus has closed its popular citizenship by investment program on 1 November 2020. What this means is, investors will no longer be able to acquire a Cypriot passport by investment.
Looking to secure European citizenship? Malta offers a direct investment route to a Maltese passport. Click here for more info.
Cyprus has for long been the ideal destination for British expats. Most are drawn to Cyprus because of the exceptional weather, the beautiful beaches along its south coast, the higher lands in Nicosia, and the mountains that are right in the middle of Troodos.
Cyprus is largely a Mediterranean country characterized by a slow pace of life and a relaxed atmosphere. Natives live true to the saying, 'siga-siga' which translates to 'slowly slowly'. With this brief overview in mind, let's consider the cost of living in Cyprus, the Jewel of the Mediterranean…
The cost of living in Cyprus
Many have doubts about the cost of living in Cyprus. If that's your case, then don't worry.
In this article, you'll find the answer to all your doubts.
The cost of food
Since food forms part of our basic necessities, we think we should start with it. The cost of living in Cyprus when it comes to food is generally cheaper when compared to the UK. You are bound to spend less on foods such as meat and fruits.
You will grab the best deals for delicious food, especially on local fruits and vegetables as long as you buy from the local fruterias and supermarkets.
Restaurants are cheaper
If you are the type who likes eating out, you will find it affordable to visit restaurants. They are comparatively cheaper than those in the UK. What's more? If you pay a visit to the local restaurants which are much smaller, you will save quite a lot and still get the opportunity to sample some of the finest cuisines around.
Just to excite your taste-buds, Cyprus cuisines are a blend of exquisite recipes from Europe, Greece, and the Middle East. Simply put, you are guaranteed to have an exciting and rewarding dining experience in Cyprus.
See also all the main reasons why so many expats decide to retire in Cyprus.
Alcohol is also cheaper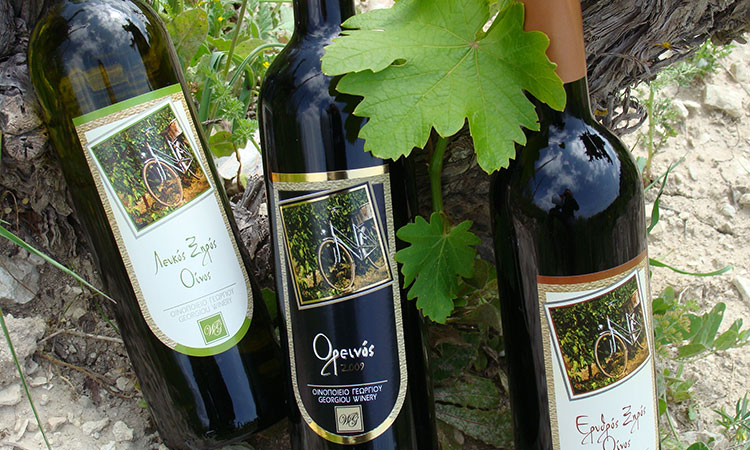 For the beer and wine lovers, you will enjoy your favorite drink for less. A bottle of domestic beer (500ml) stands at €1, whereas an imported beer will cost €1.36. A bottle of wine (mid-range) will cost €5. Comparatively, the same drinks in the UK would cost €1.89, €2.08 and €6.
Cost of everyday essentials
Sorry to say this, but if you gauged the cost of living in Cyprus on milk and bread, you would find it to be expensive. They are one of the few essential everyday products in Cyprus that you are going to have you digging deep into your pocket for.
In terms of numbers, the price of a liter of milk in Cyprus is 25% higher than in the UK and the cost of a loaf of fresh bread of approximately 500g is 18% higher in Cyprus.
In the case of milk, the high price is because a higher percentage of milk in Cyprus is imported, cattle rearing and dairy farming have not taken root in the country to a large extent.
Cost of utilities
You can heave a sigh of relief on matters relating to the costs of utilities. Electricity and water prices are quite low in Cyprus. This translates to a higher disposable income for you to spend your money saved on your favorite leisurely activities like eating out, enjoying a drink at a seaside bar and exploring this beautiful country.
Cost of sports and leisure
If you love sports and leisure activities, the price difference varies with the type of sporting activity. For example, joining a fitness club is slightly costlier in Cyprus. The monthly fee for a fitness club membership is about €46 while in the UK it is €35.
That being said, the opportunities for year-round swimming and walking with a background of sun-drenched nature are popular alternatives to an indoor gymnasium. A popular sport like tennis may also cost slightly higher than in the UK. Renting a tennis court for an hour during weekends is €13.46 in Cyprus, while in the UK it is €10.68.
There's good news if you are a movie fanatic. If you like watching movies in the cinema, a typical international release would cost a lot less in Cyprus. On average, you would pay €8 in Cyprus compared to €11.23 in the UK.
Cost of Rent in Cyprus
The cost of living in Cyprus in relation to rent is cheaper than in the UK. This is arguably the best benefit of living in Cyprus so far, as the money saved here allows for a little extra spent on the food you love and days out spending time on your favorite leisure activities.
This is especially true when you are looking to rent in the long term. It is much more cost-effective and cheaper than most places in Europe, let alone the UK. The brilliant thing here is that it cuts across every type of rental property. Be it villas, apartments, or maisonettes, you will find a vast selection of properties in the sun at amazingly low prices.
The relative rent prices for various types of apartments are as follows:
One bedroom apartment in the city centre – €500.79 (Cyprus) / €843.53 (UK)
One bedroom apartment outside the city centre – €398.75 € (Cyprus) / €668.38 (UK)
Three bedroom apartment in the city centre – €829.32 (Cyprus) / €1,356.71 (UK)
Three bedroom apartment outside the city centre – €655.80 / €1,054.74 (UK)
Cost of Mortgages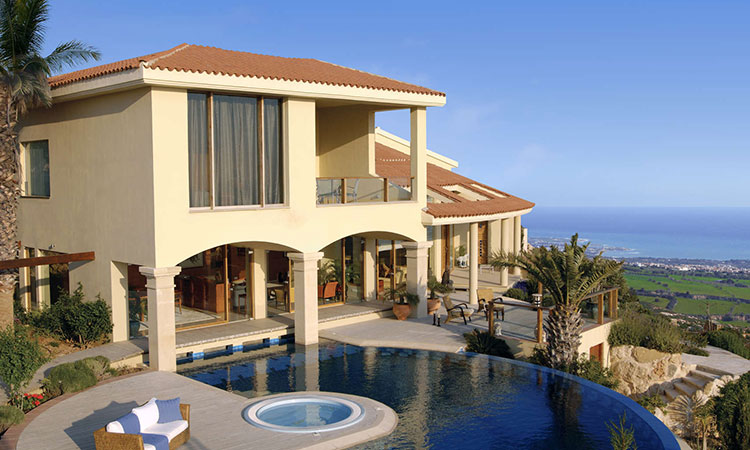 The mortgage market in Cyprus is well developed, and you shouldn't have any problem in financing your property purchase. You will be pleased to know that most commercial banks in Cyprus avail mortgage facilities to locals and foreigners alike.
Mortgage terms are similar to those in the UK
The mortgage terms in Cyprus are similar to those in the UK, whereby a minimum deposit of 30% is required. But in recent times, financial institutions have been known to fund mortgages to the tune of 100% on some properties.
You can make your mortgage repayments in any currency including Euros, US dollars, or Cypriot Pounds. These repayments can be made on a monthly or quarterly basis. The maximum period for a loan in a foreign currency is 15 years. The interest rates are around 4% and may drop or rise as per the base rate of the European Central Bank.
Taxes in Cyprus
Non-residents in Cyprus are taxed only on their Cyprus source income arising from:
Employment in Cyprus
Permanent establishment in Cyprus
Rental of immovable property in Cyprus
Pension arising from employment in Cyprus
Generally, for a British Expat, the tax will be levied on gains or profits from employment or any office in Cyprus or outside. However, there is a '90 day rule' whereby a recipient of foreign income is not taxed on that foreign income if he or she spends at least 90 days of a calendar year outside Cyprus.
It might also be interesting to download a free factsheet about Cyprus.
Tax exemptions
There are also other tax exemptions for expats which include:
50% of remuneration from employment in Cyprus for those who are non-residents at the time of employment. This applies for ten years starting from the first year of employment for income above €100,000 per year. This makes the cost of living in Cyprus much lower in the initial 10 years of residence.
Expats are also exempt from capital gains tax on the sale of a property.
Cost of Childcare
From 2004, Cyprus made it compulsory for children to attend pre-primary education for at least one year before enrolling in primary school. The child care facilities in Cyprus are consequently high. You can expect to pay €400 to €600 on average in a month and a one-time registration fee.
When it comes to babysitting, au pairs and babysitters are the widely used options. If you want au pair services, the average price is €3-4 per hour. For babysitters, the price is €7 to €16 per hour. You can benefit from great discounts when you book them for more extended hours.
Cost of transportation
Cyprus doesn't have a well-established rail network, however, buses are very much available at reasonably low prices. The downside is unreliable schedules and limited routes. Most expats prefer driving as it is the most convenient option.
In terms of numbers, for a one-way ticket, you will fork out €1.50 compared to the UK's €2.70. For a taxi, it would cost an average of €12.83 in Cyprus with the same ride costing €22.46 in the UK. If you're driving, a litre of gasoline costs €1.25 compared to an average in the UK of €1.35. Generally speaking, transportation is much cheaper in Cyprus.
Is the cost of living in Cyprus low?
It can be deduced that the general cost of living in Cyprus is lower than that of the UK. You can comfortably live in Cyprus without much to worry about.
The above cost analysis has been well researched at the time of publishing, and this can be a reliable source of reference for Brits who are considering a move to Cyprus.