IMPORTANT UPDATE: It's official, Cyprus has closed its popular citizenship by investment program on 1 November 2020. What this means is, investors will no longer be able to acquire a Cypriot passport by investment.
Looking to secure European citizenship? Malta offers a direct investment route to a Maltese passport. Click here for more info.
Are you an investor that is looking to invest in an overseas country but you are not sure on the country to go with? There are a number of options but not so many of them come close to Cyprus, which is a very lucrative location for investment opportunities.
The country's investment potential has risen exponentially in recent times and this has resulted in Cyprus becoming increasingly popular with foreign investors.
One of the most important factors that investors consider is the location of the country. Cyprus is located in a unique space and for this reason; it has been a vital trade centre for thousands of years.
Cyprus is a popular investment hub
After the unfortunate financial crises that rocked the nation over 5 years ago, Cyprus has become a popular investment hub.
Investors that are serious about their expansion plans are entering the Cypriot economic sphere in their drones.
And you should know that there are several incentives for those that wish to invest in Cyprus, they include;
Its pristine location and the overall standard of living;
It has a qualified labour force that is youthful, creative, and dedicated to growth;
Its magnificent and highly reliable transport system;
Its communications structure is top-notch.
Is it a good time to invest in Cyprus?
The best time to invest in Cyprus is now as it is emerging as one of the best investment destinations in the world today for certain industries. The industry is constantly growing and it has been projected to continually grow due to the efforts of the government to ensure that investments keep coming in.
Goverment incentives
The government is offering a number of generous incentives and this has led to an increase in material as well as human resources. Today, there is a genuine interest in the promotion of innovative ideas that will take the country to the next level.
Less bureaucracy
Also, entrepreneurship also thrives in the country as government officials are working tirelessly to curtail government bureaucracy. Procedures for business owners have been streamlined and made easy to remove delays and excess costs.
There's a rapid increase in foreign investment
These incentives have caused a rapid increase in the number of Chinese, British, and Russian investors. The presence of these investors and investments is crucial to the economic recovery of the country.
The increase in the demand for housing subsequently led to the growth of industries such as the construction industry.
Also, in a bid to bring in more investors the Cypriot government introduced a magnificent citizenship scheme.
Benefits of investing In Cyprus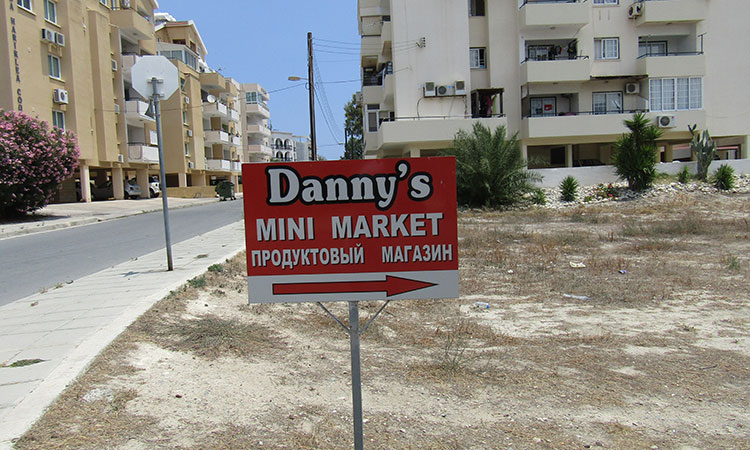 Below, we will dig a little deeper in a bid to understanding Cyprus' increasing popularity to foreign investments and investors.
Let us now take a look at some benefits of choosing to invest in Cyprus;
1. Efficient Banking and other Professional Services
The Cypriot banking system is properly designed for the ease of doing business.
Cyprus has a very organized banking system that consistently takes care of the diverse needs of individuals as well as companies.
Also, there is a large pool of professional and highly skilled and educated professionals who are willing to offer their services.
These multilingual professionals can help you in Greek, Turkish, Russian and English; this is what I call consultancy at its peak! Investors can get magnificent; legal, accounting, management consultancy, and other professional services for great prices.
2. Infrastructural development
Cyprus has experienced immense growth in key areas that support the growth of businesses. With huge investments in telecommunications, shipping, and transportation.
The country can boast of world-class infrastructure which makes business and life much easier.
With great road networks which allow for ease in the movement from one point to another. Also, the country has 2 world class international airports which play a very key role when it comes to linking Cyprus to other parts of the world.
The country also has 2 deep seaports located in Larnaca and Limassol respectively.
3. Connection to Europe
Since gaining membership into the European Union in 2004, Cyprus has maintained connected to the European Continent. Today, the country has become a guaranteed entry point into the European sphere for those who can afford to.
Also, Cyprus' EU membership can be seen as a vote of confidence to investors that Cyprus is a stable and safe haven for investments. Cyprus is considered a telecommunications centre in Europe due to its satellite and submarine fibre optic cables that connect it to other parts of Europe. As a result of this, the country has lightning-speed fast internet.
4. Location
The country's location is one of the major selling points when it comes to getting foreign investments. Cyprus is located between Africa, Europe, and Asia.
This puts the country in a vintage position that allows it to act as an exchange point for countries in all three continents. Cyprus is an active centre when it comes to facilitating the shipment of goods in and out of Europe.
5. Citizenship
Cyprus offers investors a unique opportunity to obtain a permanent resident permit which can lead to a subsequent Cyprus/EU citizenship.
Although similar schemes in other countries would normally take over 6-8 years, you can secure Cypriot citizenship within 3-4 months. A major upside to the citizenship that is offered by Cyprus is that it does not require the investor to reside in Cyprus; neither does it require them to become tax residents.
This's a major reason to invest in Cyprus.
Agree?
Where to invest?
As a member of the European Union, Cyprus is one of the markets that is backed up by a stable currency as well as developed regulations. There are numerous industries such as real estate, tourism, stocks, investment funds, and so on. Let us take a look at a couple of them;
Tourism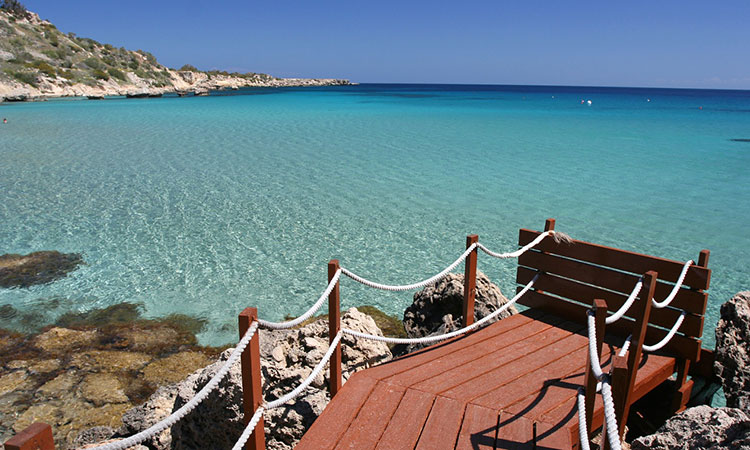 The tourism industry is probably one of Cyprus' most resilient economic sectors. Cyprus is blessed with natural beauty spots that have been maintained diligently.
This has resulted in the overall enhancement of its competitive edge as a premium tourist destination. There are a lot of strategic large-scale projects that are poised to further stimulate the industry's boom.
Investment Funds
Cyprus is fast approaching the status as one of the emerging investment fund centres in Europe. The country's determination to stay at the fore has caused them to offer unique access to growing markets.
The country has become a key regional domicile when it comes to setting up investment funds as well as establishing asset management companies. These companies have gotten far beyond the shores of Cyprus and they have been able to attain Pan-European reach.
Advantages of investing in Cyprus
There are several benefits that investors can get by putting their money into the Cypriot economy. Some of these advantages include;
1. Low crime rate
The crime rate in the country is very low. This means that your investments are safe from any form of external mishaps that often occur in other countries.
2. High quality of life
The quality of life in the country is also noteworthy and very commendable. This quality is made better due to the fact that the cost of living is relatively low.
3. Higher investment in the country
The growth of emerging investment in industries such as the tourism industry is pretty remarkable. The industry is predicted to grow by about 5% over the next decade, this is great news as far as property investors are concerned.
4. Stable economy
The nation's economy is characterized by stability and robustness and this has led to constant positive evaluations by the European Commission and the International Monetary Fund.
5. Similar legal and financial systems
The Cypriot legal and financial systems are similar to the UK financial system models.
Disadvantages of investing in Cyprus
There are some downsides when it comes to investing in Cyprus. A common complaint of those who invest in Cyprus is that, some parts of the country are not as developed as others. Some other disadvantages include:
1. It's necessary to take legal advice
There is a likelihood of buying a property that already has debts if you do not take proper legal advice.
2. Tourist areas are overcrowded during summer
The popular tourist areas are often overcrowded during the peak of the summer season.
3. There are restrictions on leeting out your property
Also, investors often frown at the restrictions that are put on letting out your property.
Is it worth to invest in Cyprus?
Cyprus has branded itself as a country where the real value is created through the nurturing of creative ideas.
This feature has made Cyprus a home for entrepreneurs and all investors looking for growth and access to the European marketplace. Cyprus is a perfect choice when it comes starting up all kinds of small and large scales companies.
Lastly, ensure to get sufficient legal advice before deciding to make any investments.