Straddling the Mediterranean that separates Europe from North Africa, Spain is globally famous for its climate. But its gorgeous beaches and delicious culinary treats also attract millions annually. Also known as the Kingdom of Spain, the Iberian territory has been occupied for thousands of years. The Iberians and Celts often clashed with smaller cultures before the Roman Republic expanded.
But even since the earliest conquests, rulers and warriors alike recognized Spain's geographical importance. Her soil is fertile, and the Mediterranean climate aids in crop growth. Contained in 504,030 square kilometers, it is here where you'll find some of the best cities in Spain to live.
About Spain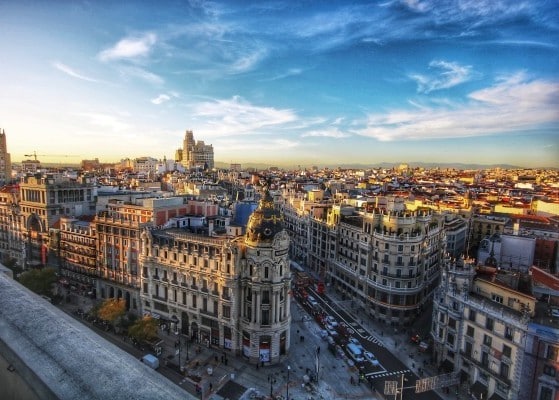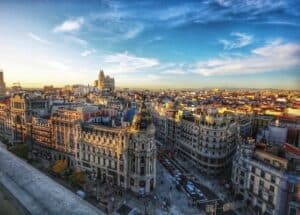 Spain is a country located in Europe's Iberian Peninsula, with a population of 47 million people. Its location is ideal, being bordered by the Pyrenees mountains in the North, the Mediterranean Sea in the East, and the Atlantic Ocean in the North-West.
Spain's territory also includes the beautiful Canary and Balearic Islands. Due to its unique geography, the country boasts extraordinarily diverse nature and landscapes. Whether you wish to live by the sea, in the mountains, in a beach city or in the countryside, you will find what you are looking for in most Spanish cities.
If history interests you, Spain has that in droves. The country is home to 49 UNESCO World Heritage Sites scattered across the territory. Some of which it shares with Portugal and France.
You can visit everything from ancient city walls and structures from the Middle Ages to historic churches and a Roman bridge. Spain has more than enough places to visit that will interest history buffs.
One of the most popular UNESCO World Heritage Sites is the famous La Sagrada Familia in Barcelona. Under construction for the last 140 years, it was designed by architect Antoni Gaudi. It is the largest unfinished Catholic cathedral in the world. Gaudi also designed the nearby Park Güell, which features a picturesque view of his distinctive architecture overlooking the vibrant city.
List of the best cities in Spain to live
Spain is loved for its stunning beauty, great quality of life, rich culture, and affordable living costs. It is considered to be one of the best places to live in Europe for expats.
Every year, many international expats move to Spain's top cities to enhance their lives. The list of the best places to live in Spain is extensive, and eventually, everything comes down to personal preferences. However, we have compiled a list of the top five cities to live in Spain for expats.
Every year, many international expats move to Spain's top cities to enhance their lives. The list of the best places to live in Spain is extensive, and eventually, everything comes down to personal preferences.
There are plenty of must-visit places, but those can become crowded quickly. Sometimes it's best to live in one of the smaller cities that don't attract rowdy football fans or people who want to experience the annual bulls festival. While they are more tranquil, larger cities have an advantage by being easy to explore on foot.
Naturally, bigger cities have more travellers and residents, and often a great nightlife. Here you'll regularly find revelers enjoying the many street parties until the early hours, surrounded by beautiful architecture. If you're unfamiliar with this juxtaposition, it can be a surreal experience.
However, we have compiled a list of the five best cities in Spain to live in for expats. But do yourself a favor and explore as many of the other parts as you can. There is a plethora of experiences outside of Barcelona and Madrid that can't be missed.
Madrid - Central Spain
Madrid, the vibrant capital city of Spain, offers a unique mix of culture, history, and modern facilities. This makes it an exceptional city to call home. It boasts a rich cultural heritage, and it is here where you can find world-class museums on seemingly every block. This includes the renowned Prado Museum, which houses one of the best European art collections in the world.
History
To see where the Spanish royalty lived, the Royal Palace is an exciting visit. Remember to pack walking shoes and some water, as there are lots to get through.
Historic neighborhoods like La Latina and the student-friendly Malasaña also offer a glimpse into Spain's captivating past. However, you'll also find plenty of clubs, bars, vintage clothing stores and bakeries lining the streets.
Food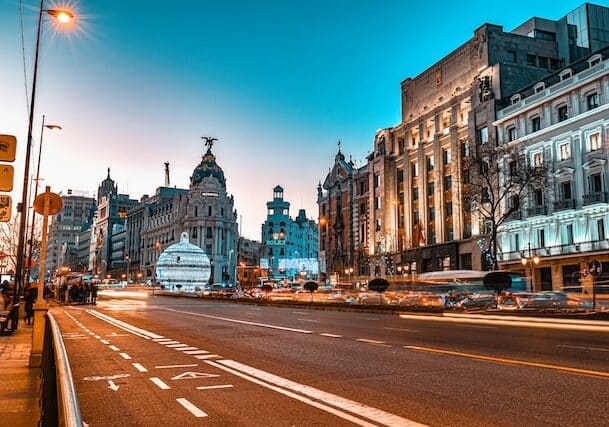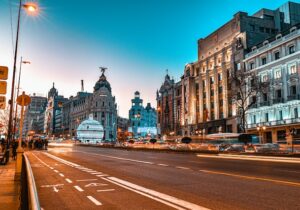 Speaking of things to eat, the culinary scene in Madrid is another standout feature. From traditional tapas bars to innovative gastronomic experiences, the city offers a diverse range of delights. The Mercado de San Miguel and Mercado de la Cebada are vibrant hubs for sampling local delicacies and socializing.
Being the capital city, it is natural for Madrid to also be a hub of education and innovation. The city hosts several prestigious universities, including the Complutense University of Madrid and the Polytechnic University of Madrid, attracting students and researchers from around the world.
Moreover, Madrid's lively atmosphere and warm climate are major draws. With over 3,000 hours of sunshine annually, residents enjoy a Mediterranean climate that encourages outdoor activities and al fresco dining.
Things to do
The city has sprawling outdoor areas, such as El Retiro Park, which provide ample green spaces for relaxation and recreation. One tourist attraction that some get wrong is thinking that the Plaza Mayor is in Madrid. It is actually in Salamanca, to the west of Madrid.
Expats find it easy to integrate in Madrid due to the warmth of Spanish people and the high number of international expats. The city has a fantastic public transportation system allowing people to navigate the city and its surroundings with ease.
For expat families with kids, Madrid has many international schools providing excellent education in several languages. In terms of job opportunities, you can definitely find employment in Madrid as it is an economic and political center.
Barcelona - Eastern Spain 
Barcelona, nestled on the northeastern coast of Spain, is a city that captivates visitors. It has a unique blend of Mediterranean charm, architectural wonders, the Old Quarter, and beautiful beaches. As mentioned, Barcelona is perhaps most famous for its architectural marvels, which in itself makes it worth visiting.
Things to do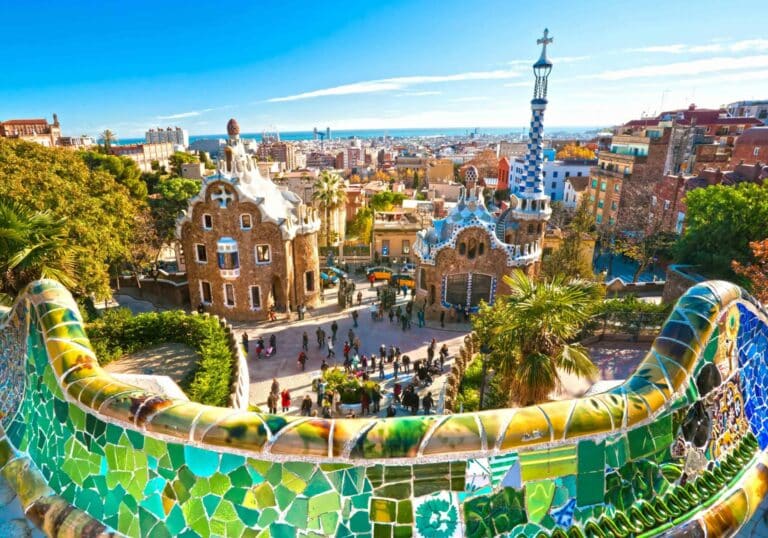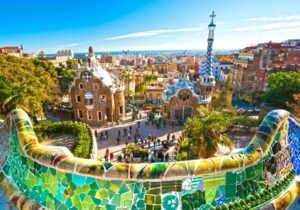 The city boasts a vibrant cultural scene with museums like the Museu Picasso and the Fundació Joan Miro house world-class collections, while theaters and concert halls host a wide array of performances, from classical music to contemporary art exhibitions.
The diverse neighborhoods, from the bustling streets of the Gothic Quarter, which stretches from La Rambla to Via Laietana, and the trendy vibe of El Raval, each offer a rich tapestry of experiences.
Barcelona's coastal location offers residents the opportunity to enjoy the Mediterranean lifestyle. Miles of sandy beaches provide a haven for relaxation and water sports, and the city's coastal promenade, La Rambla, is a lively hub for strolling, shopping, and dining by the sea.
Getting around
Barcelona's transportation system is efficient and well-connected, as is the case with most Spanish cities. The extensive metro network, buses, and trams make it easy to get around the city, and the El Prat International Airport provides excellent connectivity for both leisure and business travel.
The Catalonian spirit and strong sense of identity contribute to a unique cultural experience. Where 90 percent of Spain speaks Castillian Spanish, Barcelona and the rest of the autonomous community of Catalonia speak Catalan.
Valencia - Eastern Spain
No visit to Spain will be complete without going to the third largest city in Spain, Valencia. As with most popular cities in Spain, Valencia has an abundance of sunshine almost year-round. Culturally, the city is a hotspot for travelers looking for the thrill of Valencia's rich cultural heritage.
Things to do
The city is home to stunning architecture, including the futuristic City of Arts and Science Museum. But there are also a few UNESCO World Heritage Sites, such as the Baroque Basilica Our Lady of the Forsaken and the Lonja de la Seda, a historic Silk Exchange.
Food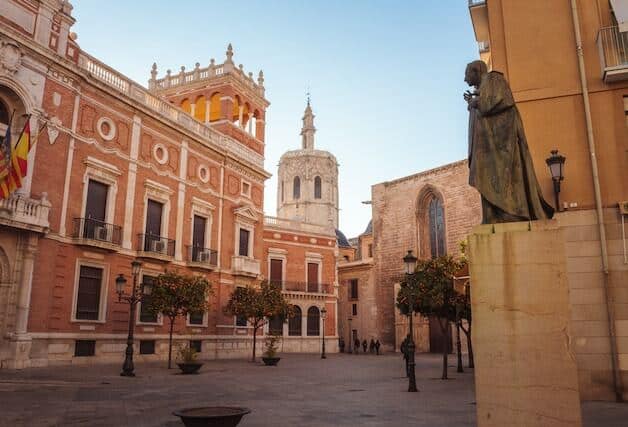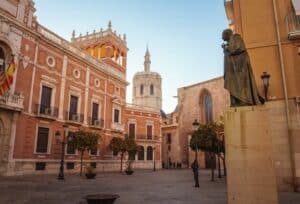 It's easy to see why Valencia is one of the best cities in Spain, as there are also plenty of opportunities to feast on culinary delights. From a central market with cobblestone streets, there are world-famous paella to mouthwatering tapas, fresh produce around every corner and more seafood and local wines than you can drink in a lifetime.
While a bigger city such as Madrid or Barcelona is all about the hustle and bustle, Valencia should be a highlight on your next trip if you are looking for a somewhat slower pace in a lovely and walkable city with many cycling lanes. You will find that living in Valencia is more tranquil and relaxing than living in Madrid and Barcelona.
Malaga - Southcoast Spain
The gorgeous Malaga, situated on the Costa del Sol in the Andalusia region, has quickly become one of the must-visit Spanish cities. Like almost any other Spanish city, it has stunning weather all year long and has a typical southern Spain pace of living: Life is relaxed, most activities happen outdoors, and people are very warm and friendly.
Things to do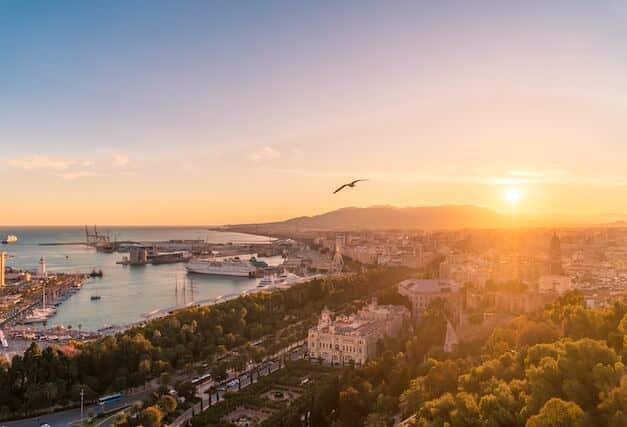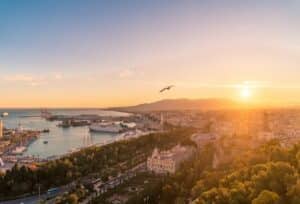 The cost of living in Malaga is relatively moderate compared to other major cities in Western Europe. Housing, groceries, and entertainment options are generally affordable, allowing residents to maintain a comfortable lifestyle without straining their finances.
Culturally, Malaga is a treasure trove and one of the best cities to immerse yourself in. Picasso might have lived in Barcelona, but he was born in Malaga, and you simply can't visit the Spanish city without going to The Picasso Museum.
If military historical sites attract your attention, the interesting history of the Alcazaba fortress makes it unbelievable to think that Malaga was once a walled city.
Food
As with most interesting cities, Malaga is also known for its excellent gastronomy. With a diverse array of tapas bars, seafood restaurants, and traditional eateries, visitors can indulge in a wide variety of foods. The city's bustling markets, like Atarazanas Market, offer fresh produce, local delicacies, and a vibrant atmosphere.
For those seeking education, Malaga is home to several reputable universities and educational institutions. This includes the University of Malaga, which offers a range of academic programs.
Seville - Southern Spain
Considered the most romantic city in Spain, Seville is located right in the heart of Andalusia. Famous for its charm and slow pace of living, Seville's streets are filled with beauty and the resonating notes of Flamenco songs. The city has incredible weather, and you will be able to eat Seville's delicious cuisine sitting on terraces most of the year. It's also one of the cheapest major cities to buy property in Spain.
Things to do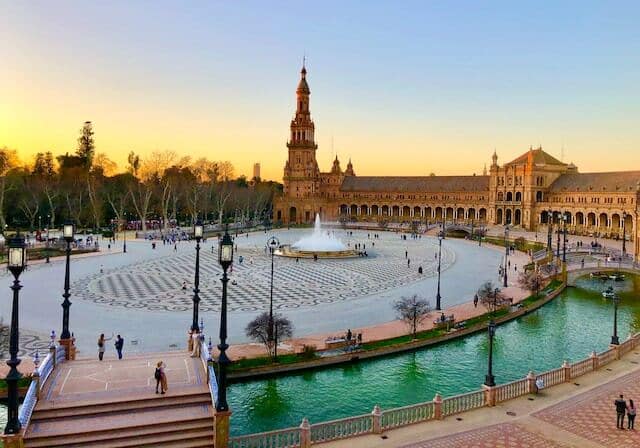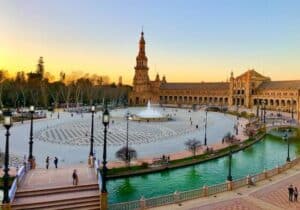 Seville is absolutely walkable, but for those who want to explore the city's surroundings, it has a very good transportation system — buses, trams, and even railways connecting Seville to Spain's major cities.
The cost of living in Seville is low, the rentals are cheap compared to the rest of Spain, and you can find fantastic real estate opportunities.
While there are many starting points of the famous Camino de Santiago, Spain's southernmost point starts in Seville.
The cobbled streets snake through this beautiful city, where you can catch a glimpse of the Catedral de Sevilla, and take you through other cities to eventually end at the world-famous Santiago de Compostela, one of the best cities in Spain for religious pilgrims.
It is believed that St. James, one of the apostles of Jesus Christ, is buried in the Santiago de Compostela. It's not the largest Gothic cathedral, but it's certainly impressive. It's one of the major reasons why people visit Spain.
Best cities in Spain to visit
It's a daunting task to compile a list of the best cities in Spain. There are so many wonderful locations to include, from a small city on the French border and the beautiful region of the Sierra Nevada mountains to the Basque country in northern Spain.
However, traveling about an hour southwest of Spain's capital, you'll arrive in Toledo with its gorgeous Plaza de Zocodover. The same goes for Barcelona. If you travel further north along the coast, you'll get to Costa Brava. There you'll find beautiful beaches at the foot of the Pyrenees mountains.
In the Basque country, the port city of Bilbao is where you'll find modern architecture interspersed with cobblestone streets, making it an interesting visit.
North of Malaga is Córdoba, a city famous for the ruins of Medina Azahara palace and Alcazar of the Christian Monarchs.
But whether you know a Spanish city like the back of your hand or it is your first visit in Spain, don't mark Plaza de España as a location for directions. Also spelled as Plaza de Espana, almost every city has a plaza by that name, and while, in most cases, it ranks as one of the tourist places to visit, you could find yourself driving in circles.
How to live permanently in Spain
Several visa options are available for expats seeking to live permanently in Spain: The tourist visa, retirement visa, work visa, self-employment visa, Non-lucrative Visa, Investor Visa (Spain Golden Visa). These visas can potentially lead to permanent residency, provided you continue to meet the visa requirements.
Favored by many non-European citizens, the Spain Golden Visa gives investors and their families the incredible opportunity to reside in Spain. This is in exchange for an investment in the country's economy. It is also an efficient way to acquire a Spanish passport, allowing visa-free travel to 174 countries and unlimited access to the Schengen Area.
The Spanish Golden Visa was launched in 2013 as part of the national strategy to boost the Spanish economy and increase foreign investment. Also known as the Investor Visa, Spain's Golden Visa is a residency by investment program offering non-EU citizens legal residence in Spain in exchange for financial investment.
It is not a direct route to obtain Spanish citizenship. However, after acquiring a Golden Visa and spending ten years as a Spanish resident, you could be eligible for citizenship.
The Spanish Investor Visa program grants qualifying individuals a renewable, temporary residence permit in exchange for an investment in the country.
Individuals can either purchase real estate or invest in Spanish companies. There is also a path if you create employment opportunities or make a qualifying contribution to government bonds.
A key advantage of the Spanish Golden Visa is that the government legislation does not impose a minimum period of residence.
Qualifying applicants and their family members who meet the program's requirements and invest at least €500,000 in real estate, or at least €1 million in a business, government bonds, or otherwise, are offered an easy and quick way to a residence permit.
The initial residence permit is granted for one or two years if you visit Spain. This can then be renewed every three years. You can obtain permanent residency after you've been domiciled in the country for five years. Please note that applicants will be required to visit Spain to submit their biometric data.
It is not necessary to live in Spain in order to obtain and renew residence permits. However, the pathway to citizenship requires the investor and family to live in Spain for at least six months per year. This must be for ten consecutive years.
Buying property in Spain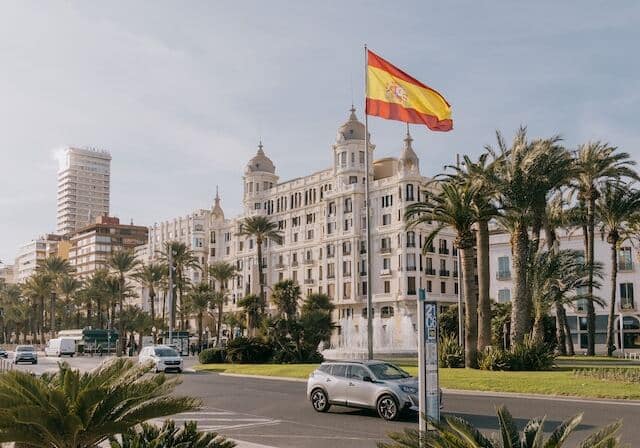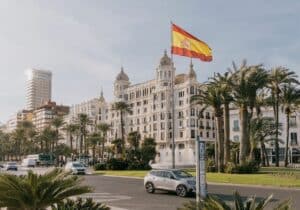 Buying property in Spain is a fantastic life investment. Not only can you benefit from a second home in one of Europe's best countries with the opportunity to get Spanish residency, but you can also get high returns on your investment due to the high demand for short-term rental property.
The Spanish property market has gone through a bit of a slowdown lately. Real estate agents made fewer sales in 2023 when compared to the previous year, it is still better than 2019. However, it does come with a caveat. Foreign buyers shouldn't expect to snap up a property in Spain for pennies on the dollar. There are fewer property owners willing to sell.
But that's not to say the Spanish property market is a terrible investment at the moment. To the contrary, property has been (and always will be) an excellent investment – no matter which country you are in. You won't have to search far to find a real estate agent with some amazing new properties for foreign buyers.
With Spain's high quality of life, incredible culture, diversity, and delicious cuisine, it's no wonder why a high number of foreigners are drawn to Spanish real estate. In fact, foreigners account for around 20 percent of Spain's real estate market buyers.
Buying property in Spain can give you the incredible opportunity to receive Spanish residency, ultimately allowing you to get a Spanish passport. Launched in 2013, the Spain Golden Visa program allows investors and their families to receive Spanish residency in exchange for an investment in real estate of a minimum value of €500,000.
Spain in Pictures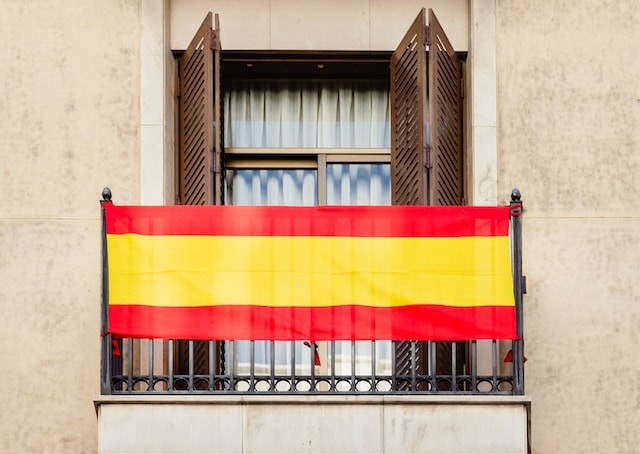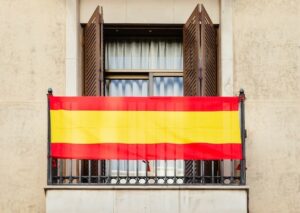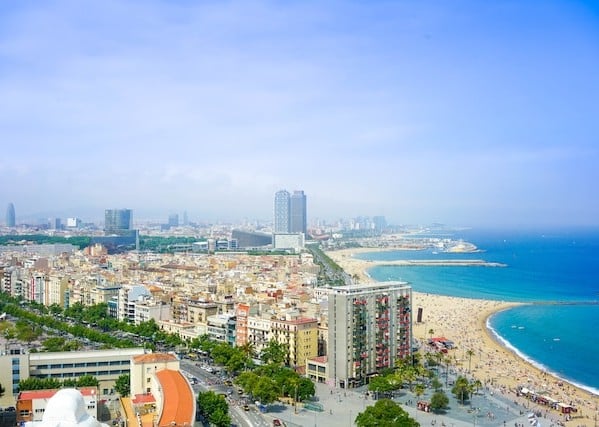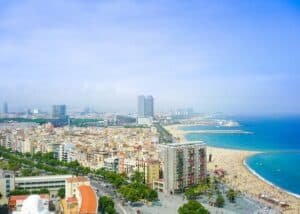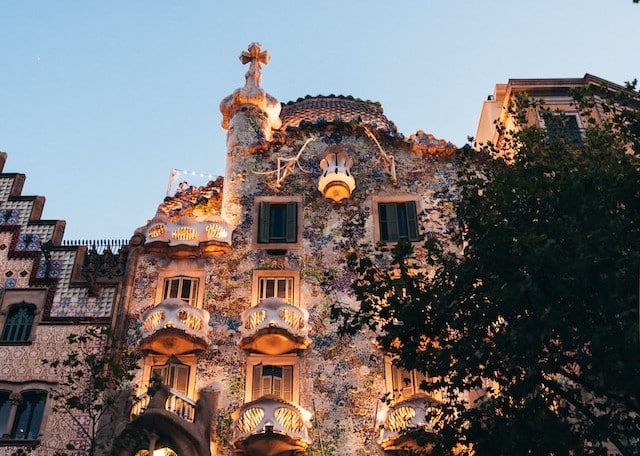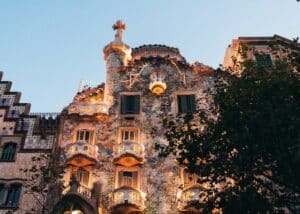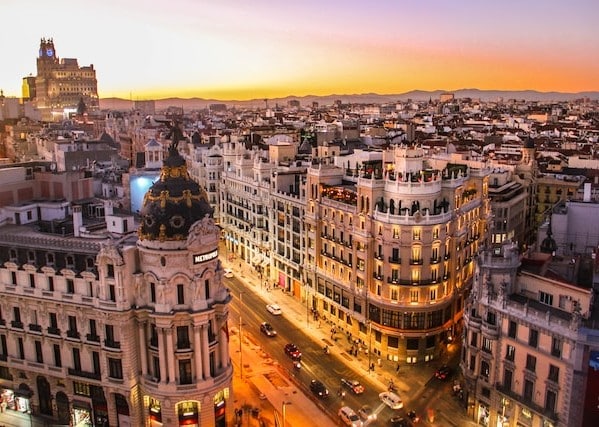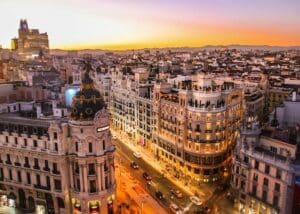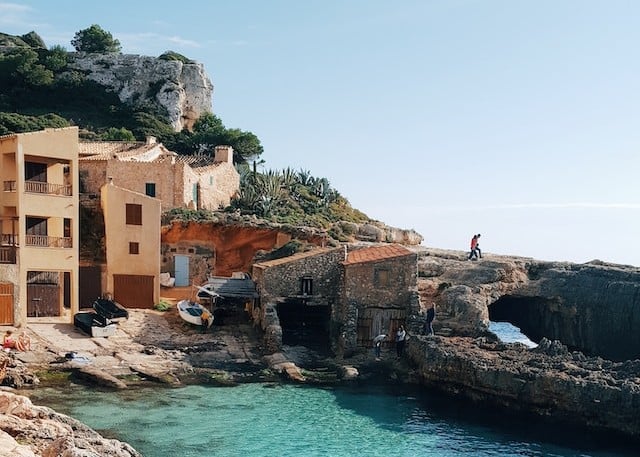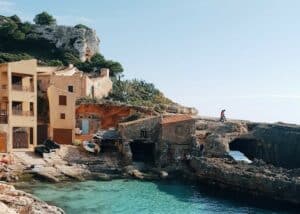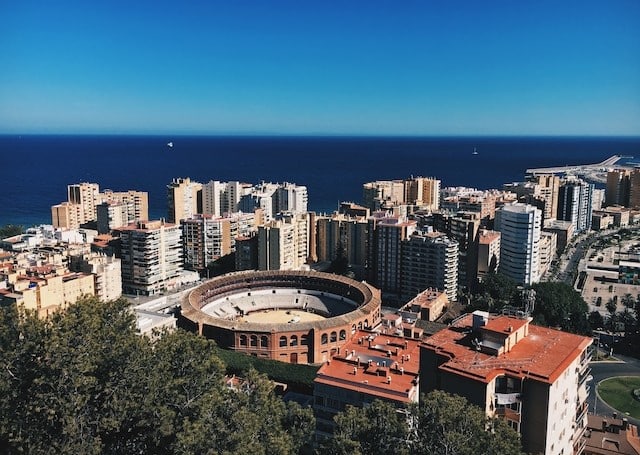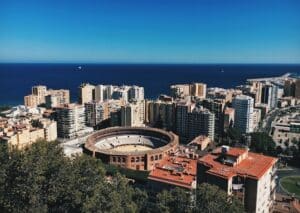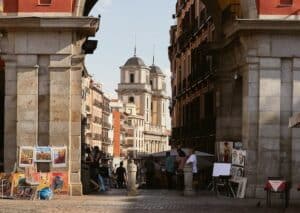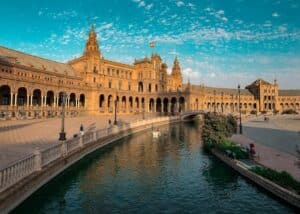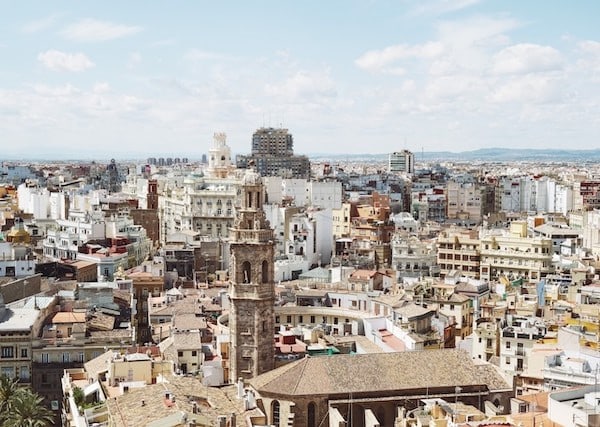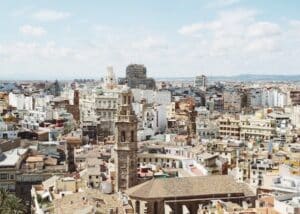 Frequently Asked Questions about the best cities in Spain to live
What is the best city to live in Spain?
Spain has many fantastic and beautiful cities to live in. Ultimately it depends on your expectations. However, some of the best cities to live in Spain are Madrid, Barcelona, Valencia, Malaga, and Seville.
What are the best places to live in Spain by the sea?
Some of the interesting cities and the best places to live in Spain by the sea are Barcelona, Malaga, the Costa del Sol, and the Canary and Balearic Islands.
What are the best cities to live in Spain for families?
Some of the best cities to live in Spain for families are Madrid, Valencia, and Malaga.
How can I get a Spanish passport as an expatriate?
As an expatriate, you can get the Spanish passport in several ways. The Spain Golden Visa gives you the opportunity to get a Spanish passport in ten years in exchange for an investment of at least €500,000 in Spain's economy.