Globally famous, Spain is an idyllic country for many. With its typical architecture, incredible weather, rich culture, and delicious food it attracts expats and tourists from all over the world. From the North to the South of Spain, you will find plenty of fantastic cities to live in. This guide aims to present some of the best cities to live in Spain.
About Spain
Located in Europe's Iberian peninsula, Spain is a country with a surface of 504 030 km2 and 47 million inhabitants. It has an ideal location since it is bordered in the North by the stunning Pyrenees mountains, in the East by the Mediterranean sea, and in the North-West by the Atlantic Ocean. Its territory also includes the stunning Canary and Balearic Islands. Due to its unique geography, Spain is gifted with extraordinary diverse nature and landscapes. Whether you wish to live by the sea, in the mountains, or in the countryside you will find what you are seeking for in Spain.
Loved for its beauty, fantastic quality of life, culture, and affordable living costs, Spain is one of the best places to live in Europe for expats. Every year many international expats flock to Spain's top cities to enhance their lives. The list of the best places to live in Spain is vast, and eventually, everything comes down to personal preferences. However, we came up with a list of the best five cities to live in Spain for expats.
List of the best cities to live in Spain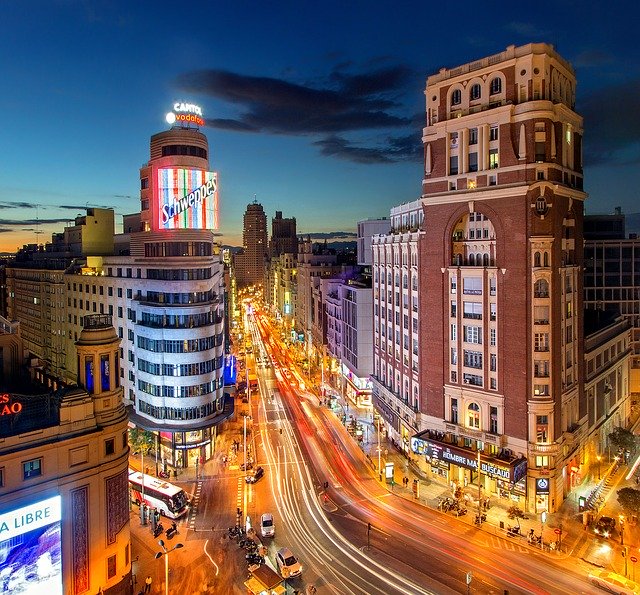 Madrid
Madrid is the capital and biggest city in Spain. Dynamic, multicultural, and vibrant, there is not a day where you will be bored living here. Madrid has some of the world's best museums — such as the Museo del Prado and the Museo Nacional Centro de Arte Reina Sofia — and plenty of theatres, cinemas, and festivities. Madrid's nightlife is also very famous, with restaurants, bars, and clubs vibrating all night long. For those looking for tranquillity, it is also available in Madrid as there are many parks where you can relax and hang out.
Expats find it is easy to integrate in Madrid due to the warmth of Spanish people and the high number of international expats. The city has a fantastic public transportation system allowing people to navigate the city and its surroundings with ease. For expat families with kids, Madrid has many international schools providing excellent education in several languages. In terms of job opportunities, you can definitely find employment in Madrid as it is an economic and political center. 
Barcelona
The second largest city in Spain, Barcelona is definitely one of the best cities to live in. One of its biggest assets is its perfect location. Standing right next to the Mediterranean sea, the city has incredible beaches that are perfect to go to for a swim right after work or on the weekends. You can also go for hikes and explorations as mountains surround the city. Blessed with a typical architecture — Barcelona is home to the world-famous architect Gaudi — living in this city is a true wonder to the eye. 
Culturally speaking, Barcelona has so much to offer as you'll always find festivals, concerts, exhibitions, and much more to go to. It has a thriving nightlife, and many excellent restaurants and bars. Due to the fact that there are so many international expats in Barcelona, you will find no trouble to connect with like-minded individuals and feel at home. The only con is that finding a job might not be as easy as in some other Spanish cities.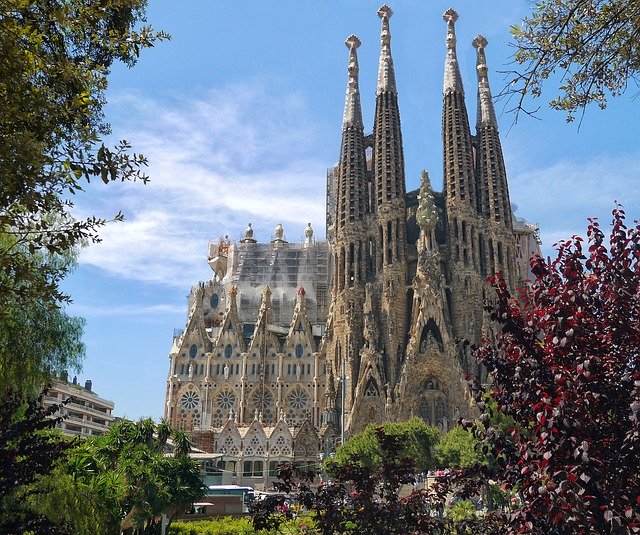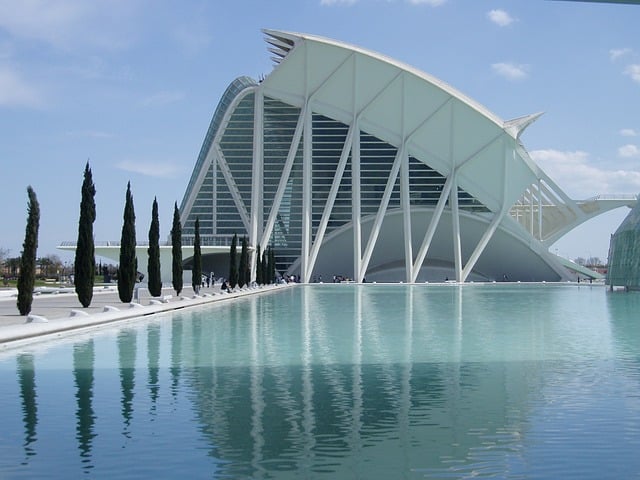 Valencia
Being the third biggest city in Spain, Valencia is a big enough city, but without all the frenzy of Madrid and Barcelona. Situated close to the beautiful Turia River, Valencia is a lovely and walkable city with many cycling lanes. You will find that living in Valencia is more tranquil and relaxing than living in Madrid and Barcelona. However, Valencia is also famous for its nightlife and student life.
There are plenty of things to do in Valencia such as relaxing in its public green areas, eating out with friends, and discovering new exhibitions of the renowned and futuristic City of Arts and Sciences. One fantastic aspect about Valencia is that the living costs here are very affordable, and rents are relatively low compared to other big cities.
Malaga
The gorgeous Malaga, situated in the Andalusia region, has been an uptrending city for expatriates in the past years. With stunning weather all year long, Malaga is located right by the Mediterranean sea, on the Costa del Sol. It has a typical southern Spain pace of living: life is relaxed, most activities happen outdoors, and people are very warm and friendly.
In Malaga you'll find the perfect balance of city and outdoor life: the city center is pedestrian-only and filled with many shops, restaurants, bars, cafes, and museums, while the entire Costa del Sol has fantastic beaches and areas to practice sports. Finally, the living costs and renting market in Malaga is very affordable.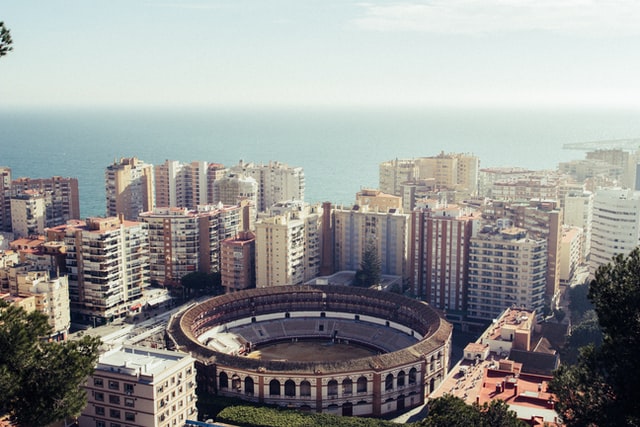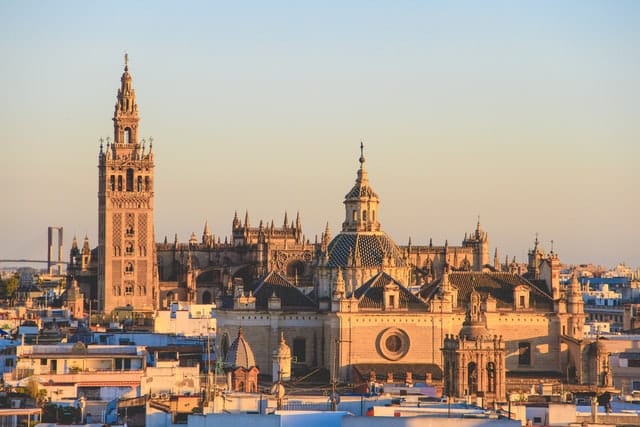 Seville
Considered the most romantic city in Spain, Seville is located right in the heart of Andalusia. Famous for its charm and slow pace of living, Seville's streets are filled with beauty and the resonating notes of Flamenco songs. The city has incredible weather, and you will be able to eat Seville's delicious cuisine sitting at terraces most of the year.
Seville is absolutely walkable, but for those who want to explore the city's surroundings, it has a very good transportation system — bus, trams, and even railways connecting Seville to Spain's major cities. The cost of living in Seville is low, the rentals are cheap compared to the rest of Spain, and you can find fantastic real estate opportunities. 
How to live permanently in Spain
Several visa options are available for expats seeking to live permanently in Spain: the tourist visa, retirement visa, work visa, self-employment visa, the investor visa (Spain Golden Visa), and permanent residency.
Favored by many non-European citizens, the Spain Golden Visa gives investors and their families the incredible opportunity to reside in Spain in exchange for an investment in the country's economy. It is also an efficient way to acquire a Spanish passport, allowing visa-free travel to 187 countries and unlimited access to the Schengen area.
To learn more about the Spain Golden visa, check out our ultimate guide by local experts.
Buying property in Spain
Buying property in Spain through the Spain Golden Visa is one of the cheapest and easiest ways to gain Spanish residency. Not only will you be able to live, work, and study in Spain, but buying Spanish real estate worth at least €500K could bring you great returns on your investment. Because Spain is a very touristic destination, the demand for short-term rentals is very high, and you can definitely rent your property all year long.
Frequently Asked Questions about the best cities to live in Spain
What is the best city to live in Spain?
Spain has many fantastic cities to live in. Ultimately it depends on your expectations. However, some of the best cities to live in Spain are Madrid, Barcelona, Valencia, Malaga, and Seville.
What are the best places to live in Spain by the sea?
Some of the best places to live in Spain by the sea are Barcelona, Malaga, the Costa del Sol, and the Canary and Balearic Islands.
What are the best cities to live in Spain for families?
Some of the best cities to live in Spain for families are Madrid, Valencia, and Malaga.
How can I get the Spanish passport as an expatriate?
As an expatriate you can get the Spanish passport in several ways. The Spain Golden Visa gives you the opportunity to get a Spanish passport in ten years in exchange for an investment of at least €500,000 in Spain's economy.