Portugal. A country of immense charm and culture. A blend of architecture, rich cuisine, tradition, history and innovation. Expats in Portugal have caught on, steadily moving in droves to Europe's most Westernmost and sunniest nation. But what exactly makes this small nation so special? And how are expats faring in Portugal? 
Read on to discover how expats in Portugal are navigating the country, from lifestyle insights, landing a job, to cost of living, learning the language, taxation and everything in between.
Living in Portugal as an expat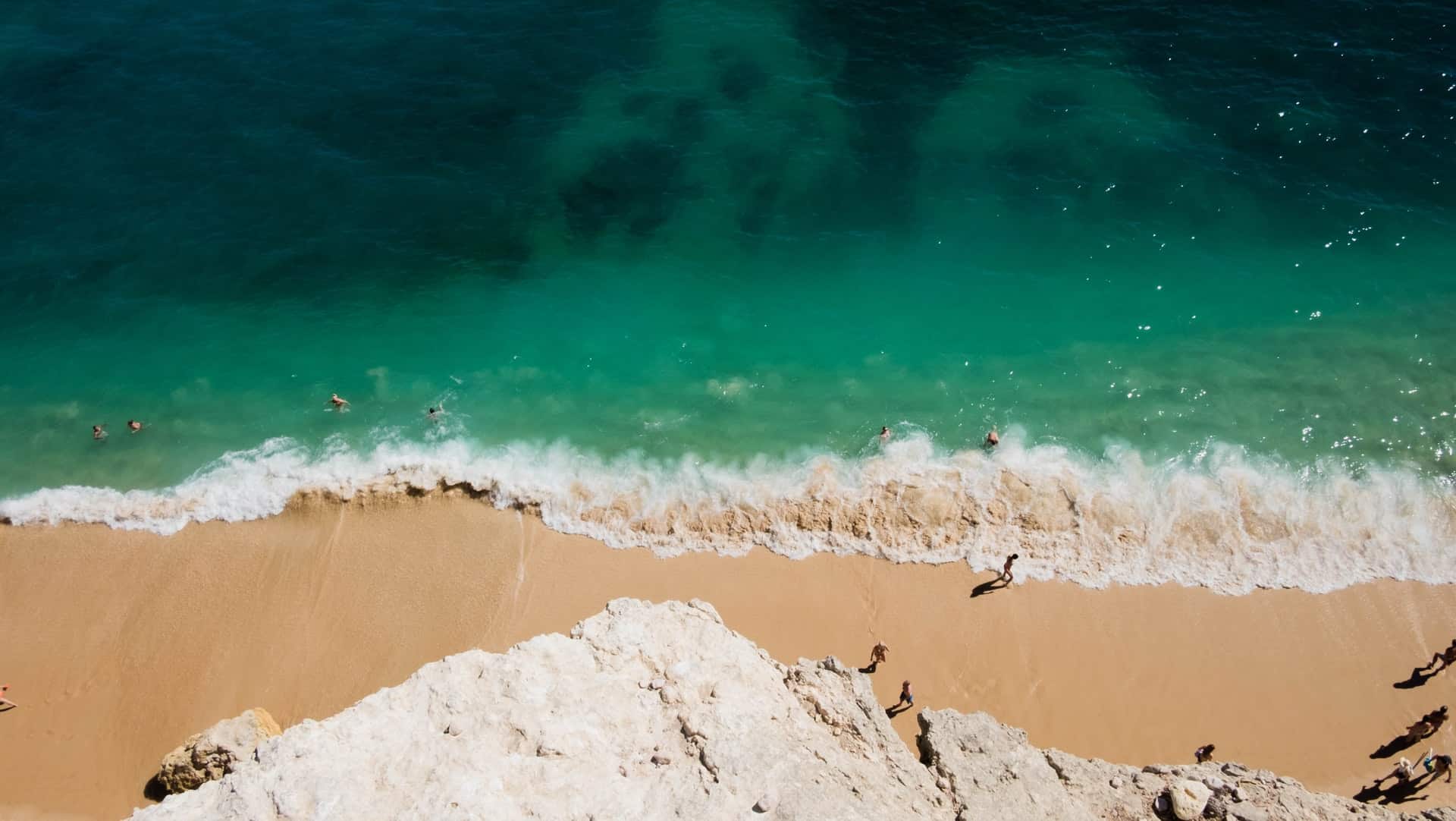 It's a given that Portugal boasts a long stretch of Atlantic coastline – over 200km in fact – on which its fresh seafood, relaxing water sports activities, and beach lounging is inspired by.
Attracting more than seven million tourists per year, Portugal is renowned for being a world-class destination for holiday goers. From golfing to surfing, hikes, and simple marvels like architecture admiring (it's a real thing in Portugal), the living standards in Portugal are indeed high.
Expect a relaxing lifestyle under the sun, with temperatures ranging from 12 degrees in January to 33 degrees in July. The climate varies slightly, depending on where you're based. Algarve clocks in over 300 hours of sunshine per year, whereas Porto catches most of the country's rainfall in autumn and winter. Blessedly, cool winds from the Atlantic Ocean keep the temperature fairly stable, meaning that even in the midst of summer Portugal expats can expect a refreshing coastal breeze.
Do you happen to be an American moving to Portugal? Consult our guide to find out what it takes to ensure a smooth relocation.
What are the living costs like for expats in Portugal?
Naturally, living costs depend on many factors including an expat's income, but generally speaking, you can get by with a modest salary in Portugal. From sipping a coffee for €1, to tucking into a hearty meal in a mid-range restaurant for €10, food expenses are reasonably priced. A family of four can easily get by with €300 per month on groceries. Fresh salmon at the market can cost as little as €4. 
Rent in Portugal's urban cities like Lisbon or Porto can get pricey, with a one-bedroom apartment in Principe Real easily racking up to €1000 in monthly rent. Meanwhile, renting in one of Portugal's low-density areas is considerably cheaper, with a one-bedroom costing on average €500.
For more clarity on expenses in Portugal, check out our handy guide to the cost of living in Portugal versus the USA.
Expat Portugal- Housing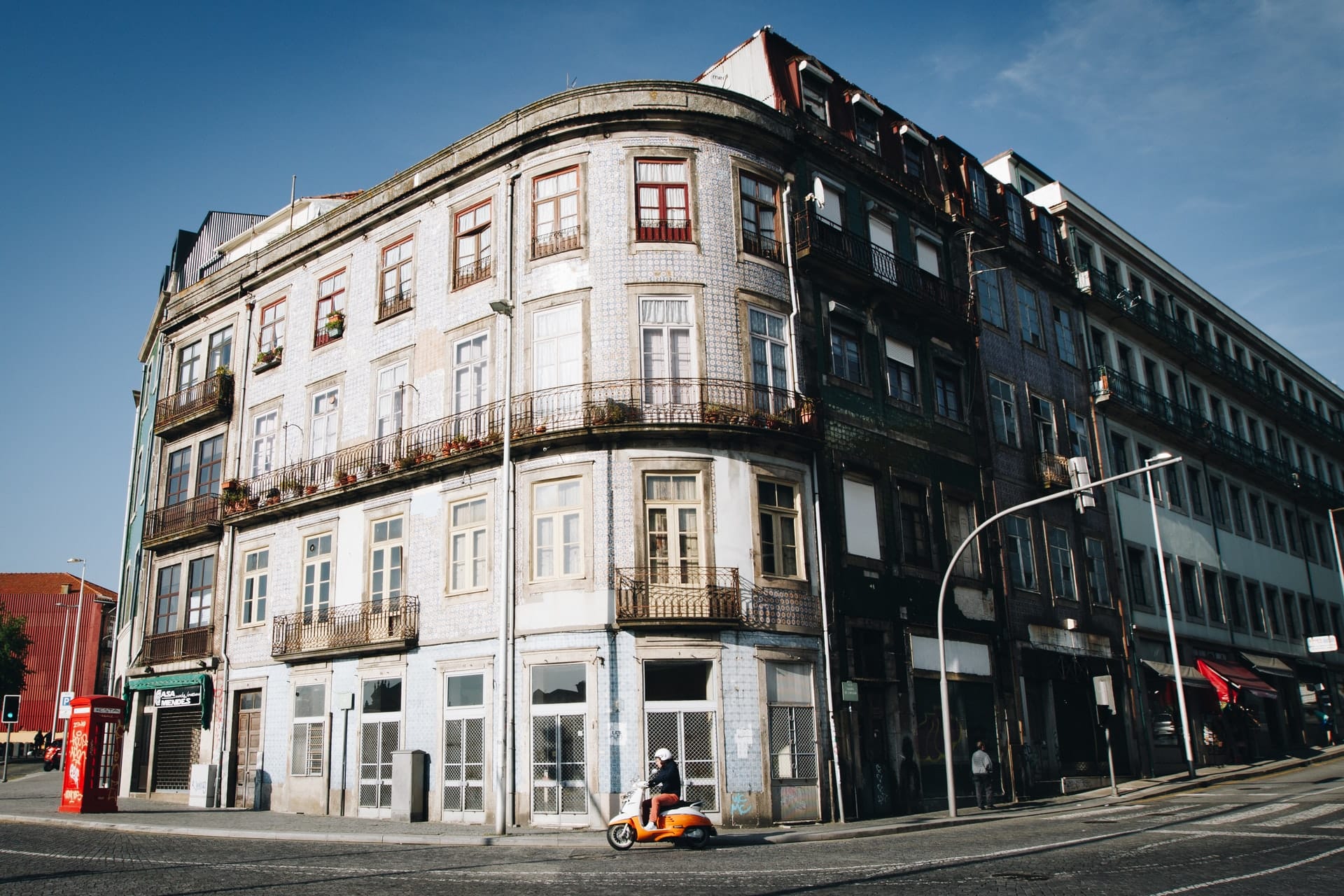 From condos to villas, apartment complexes to traditional houses seen in Alfama, there are plenty of housing options to choose from for expats in Portugal. Whether you're plan is to rent or buy, rest assured there are many property types on offer to accommodate different lifestyle needs.
Below is a list of options to find suitable accommodation for the expat Portugal. 
Short term stays (or monthly rentals)
Long-term rentals
Buying a property
If interested in buying property as an expat, consult our How To Buy Property In Portugal guide. 
Healthcare in Portugal for Portugal expats
Portugal has a comprehensive tax-funded public healthcare system known as Serviço Nacional de Saúde (SNS). Under the SNS, most essential medical services are free, while non-essential services and treatments come cheap. 
As an expat living in Portugal, you may be eligible for the SNS, provided you have all the necessary documentation and a unique tax identification number,
EU citizens in Portugal temporarily can get free treatment in the country, provided that they show a valid European Health Insurance Card (EHIC). They are eligible to use the public health system for free for up to 90 days. Afterward, they must register as legal residents to continue tapping into health care privileges. 
Non-EU citizens aren't entitled to the public health system unless they have legal residency in the country and have applied for the SNS and are paying social security. Note, there is a range of private health insurance providers to pick from like Medis or Multicare.
Need more information? Check out our guide to healthcare for foreigners in Portugal.
Education and schools for the Portugal expat
Portugal has a solid education system, with a good mix of private and public schools. Public schools have somewhat received a bad reputation in recent years,due to frequent teacher strikes and underfunded schools. This has pushed the government to reinvest in state-of-the-art facilities and education materials, which has notably improved the situation.
There are plenty of private schools for Portugal expats to choose from. Private schools have smaller class sizes, a range of extra-curricular activities, and more modern facilities than public schools. Do note that teachers in these institutions are normally paid less than in the public sector, so the quality of teaching can vary. 
Portugal also boasts a range of international schools, with high standards of education. From St Julians to the Lycee Francais school, there are some excellent options on the table for expat families.
For more information, consult our guide on education in Portugal
Working life for expats in Portugal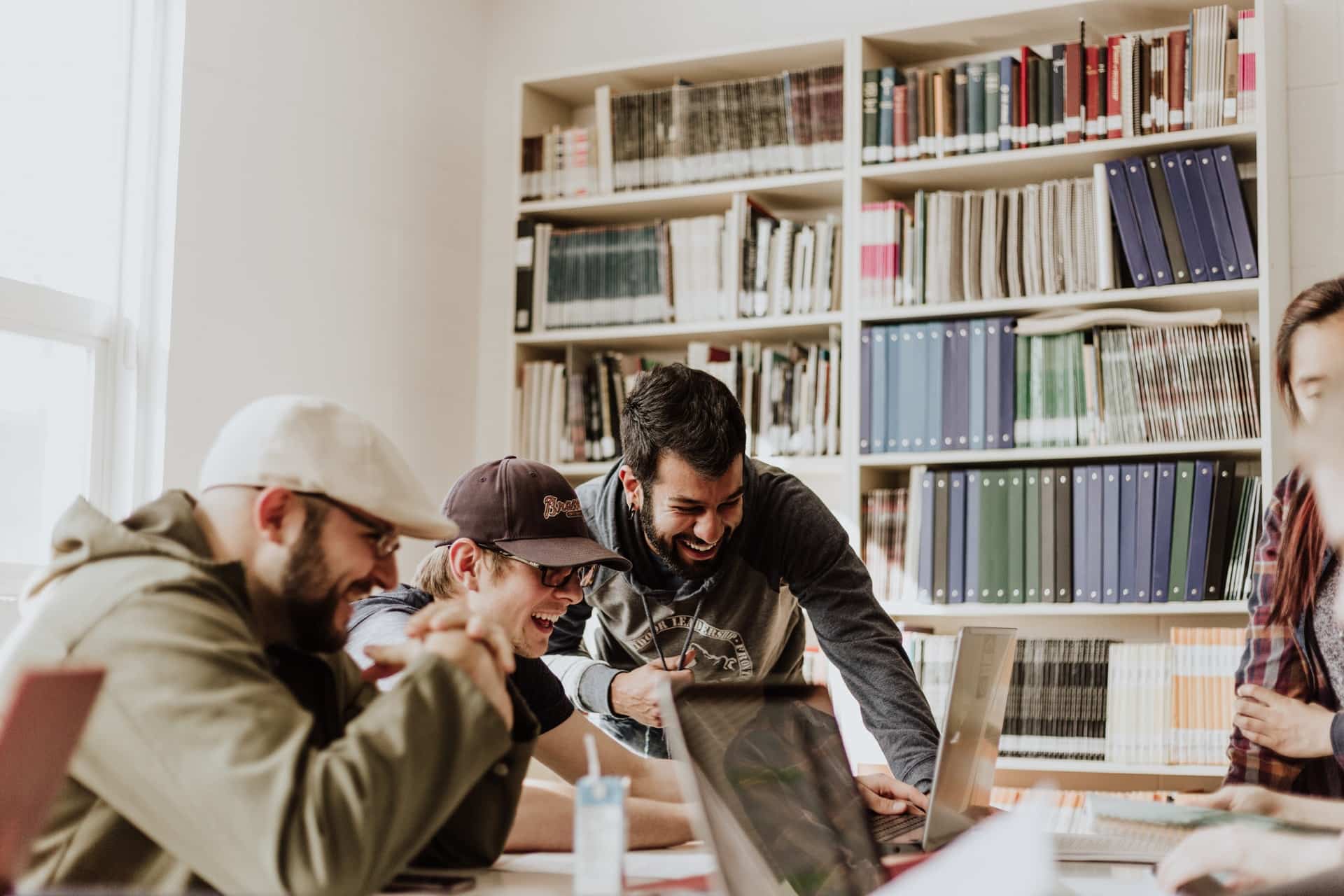 Whether you're a digital entrepreneur, eager to start your own startup, or planning to work for a Portuguese-based company, it's important to be aware of what working life is like.
If you're working for a standard business, expect to work between the hours of 8:30 AM to 6 PM. By law, you'll have a maximum working week of 40 hours. Employees can expect 13 days of paid public holiday leave, along with a minimum of 22 working days' holidays. 
Punctuality is not considered a priority like in some other countries. Don't be surprised if your meeting starts twenty minutes late or a team member rocks up half an hour late to a meeting. Don't be offended, it's quite common.
When it comes to work etiquette, conducting business is quite old school in Portugal. Face-to-face meetings are preferred, and written communication is considered a bit impersonal. 
For digital entrepreneurs looking to hop around Portugal, know that Portugal welcomes digital nomads with open arms. There are literally hundreds of cafes with strong wifi to pick from, along with co-working spaces and even a coworking app called Croissant, enabling nomads to move around freely between urban cities.
Dubbed as Europe's Silicon Valley, Lisbon is an extremely attractive location for Portugal expats looking to set up shop here and run a startup. The startup scene is real, and Portugal's stable economy is an attractive bonus for expats in Portugal looking to kick start their businesses.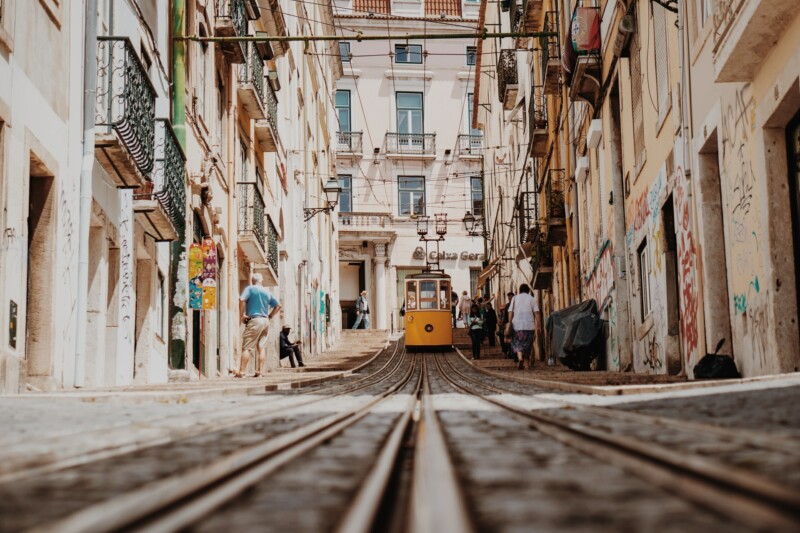 Portugal expat – getting around
Lisbon's main airport has excellent air connections to the rest of Europe as well as direct flights to several African nations, the United States, and United Arab Emirates. Portugal's train links are fairly developed, with trains being a popular mode of transportation. A return ticket from Lisbon to Porto costs around €30.
Buses are considerably cheaper, with a two-way ticket to the Algarve costing about €15. When it comes to city transportation, Lisbon and Porto boast an excellent subway system. Cycling is also possible, with more cycling tracks popping up but beware- in particular, Lisbon is built on seven hills. You might get a good workout in. Vespas and scooters are common and are a favorite among expats looking to skip traffic jams.
Visas for Portugal expats
If you're considering relocating to Portugal, it's important to be across the legal practicalities of living in a foreign country. If you're part of the European Union, you can freely move to Portugal for the first three months of your stay. If you're planning to stay longer, you must register as a European citizen residing in Portugal.
Luckily, non-European citizens also have the opportunity to live in Portugal, provided they apply for a specific visa, which we detail below.
Portugal Golden Visa
The Portugal Golden Visa is a residency by investment scheme that offers qualifying investors the chance to legally reside in Portugal – with citizenship possible after five years – provided that an investment is made in the nation's economy.
Some key benefits to consider for this program include:
A range of investment options to choose from, including purchasing real estate

Required time to spend in Portugal averages seven days per year

Legal permit that allows you to live in Portugal and move around the Schengen zone freely without a visa

Whole family is eligible for the Golden Visa scheme
Interested to learn more? Check out our Ultimate Guide to the Golden Visa Portugal.
D7 Visa
The D7 Visa is an affordable program that permits non-EU citizens to acquire Portuguese residency in a few short months, provided they have enough funds to finance themselves during their stay in Portugal.
The D7 Visa is perfect for a Portugal expat that wants to either retire in the country or is considered a digital entrepreneur.
For more information, consult our Portugal D7 Visa guide here.
Taxation in Portugal
Expats in Portugal, be warned. The tax system can be tricky to wrap your head around. If you're a freelancer or happen to have your own business, then getting an accountant is recommended. Expect to get taxed anywhere between 14.5% to 48% of your income, depending on your income bracket. 
While tax allowances are available, this depends on the nature of your work. If you haven't been a resident in Portugal for the last five years, consider registering at the local tax office for Non-Habitual Resident Status. It's an attractive tax regime that allows a 20% tax rate for ten years and no double taxation for pensions for employment and self-employment obtained abroad. 
Interested in the NHR? Check out our NHR Portugal guide.
Banking for expats in Portugal
While Portugal's bureaucracy is somewhat notorious, all it requires is a good amount of patience. Opening a bank account is fairly straightforward, you just need to prepare all your paperwork beforehand. EU citizens need to show a passport or identity card; residency card and proof of residence (notarized document showing your name and address). 
You must also present your  tax identification number (NIF) in Portugal (called NIF) which can be obtained from the local finance office.
Portugal's official currency is the Euro. To open a bank account you'll need to fill in two or three different forms, which can be downloaded and handed to your nearest branch (financas).
Non-EU citizens must present a passport, proof of home address in their country of origin, tax card and proof of profession or employment contract.
Fret not; there are a variety of savings, business, online banking and joint accounts available. Several reputable banks include Barclays, Bankinter, and BPI.
Most banks are open between 8:30AM to 3:00PM on weekdays and on weekends may close. Banks in smaller towns usually close for lunch. 
Best communities for expats in Portugal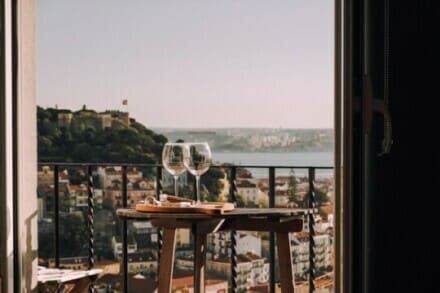 Lisbon
Life in Lisbon itself might lend itself more to the young at heart. If you're excited by the buzzing city life, then Lisbon is a great option.
The cost of living in Lisbon is, of course, among the highest in Portugal. However, these costs are still very reasonable in comparison to other capital cities around Europe like Paris.
Cascais
A quick 30-minute drive from the Lisbon airport, the former fishing village of Cascais retains a sophisticated charm, with less hustle and bustle than Lisbon. Despite having more than 200,000 inhabitants, Cascais is still considered a village – and it retains much of that feeling.
In earlier years, Cascais was popular with royal families, who would visit the beaches every chance they got for a bit of warm sand and sunny weather.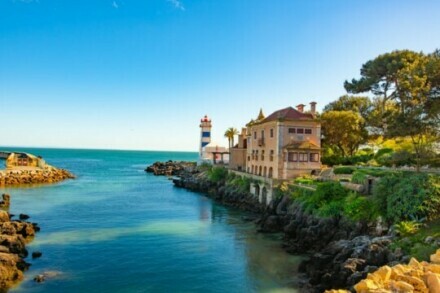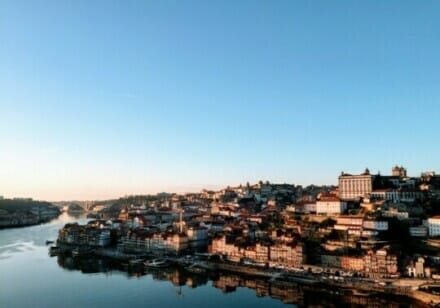 Porto
Porto has always been a popular choice for Americans moving to Portugal, because of the blend of timeless character and modernity in this old fishing town.
It's a popular tourist spot and is the second-largest city in Portugal – but it's still a little less expensive than Lisbon, so it is a great option if you're moving to Portugal.
Algarve
The Algarve's golden coast is a great place to consider if you're moving to Portugal.
With beautiful, unspoiled beaches and dramatic rocks along the shoreline, the Algarve region has been a haven for expats for generations.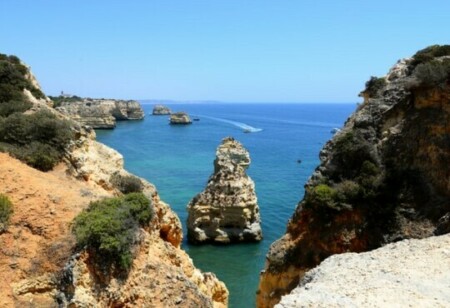 Get started on your journey
There's a lot of information on the internet, but it's always best to check with reputable professionals, to ensure you're making the right choices for your personal situation.
If you need help with living in Portugal as an expat, our team of experts can help.
Global Citizen Solutions specializes in assistance with residency and property investment in Portugal. Get in touch for more information.
Frequently asked questions about expats in Portugal
What is living in Portugal as an expat like?
Portugal has won numerous lifestyle awards for being the ultimate destination for expats looking for a home. From it's excellent weather, delicious cuisine, affordable living costs, down to its nightlife scene and rich cultural history, Portugal has something to offer for all.
Where do expats live in Portugal?
Most expats in Portugal live in Portugal's urban centers like Libon, Porto, Cascais, Lagos, Faro, Ericeira, Sintra, Coimbra, and Braga.
Which city in Portugal has the most expats?
Lisbon by far has the biggest expat community.
Is it safe to live in Portugal for expats?
It is very safe to live in Portugal for expats. Portugal consistently ranks as one of the safest countries. Violent crime rates are extremely low; pickpockets, however, are common, and they're mainly in areas populated with tourists.
What are the benefits of living as a Portugal expat?
Several key benefits of living in Portugal include the fact that English is widely spoken, there's modern technology and architecture, a fantastic and dynamic property market, and healthy and affordable living