Have you always fantasized about living somewhere that's warm, affordable, and has a friendly population? The good news is, living in Lisbon is becoming somewhat of a trend among expats, and for good reason. In this guide, we walk you through everything you need to know about living in Lisbon, the Portuguese capital.
What is living in Lisbon like?
Lisbon has many advantages, some more known than others. In general, it's a hot destination for expats now and is only growing more in popularity. Made up of charming alleyways with a blend of the old and new buildings, Lisbon has it all: tradition, history, culture, liveliness, and the shimmering Tagus River.
Expats describe living in Lisbon as a dream.  It's considerably more affordable than other European capitals, the weather is excellent, the people are friendly, the food is delicious, and there's a range of cultural offerings, cafes, bars, and restaurants that make life in the city pretty interesting.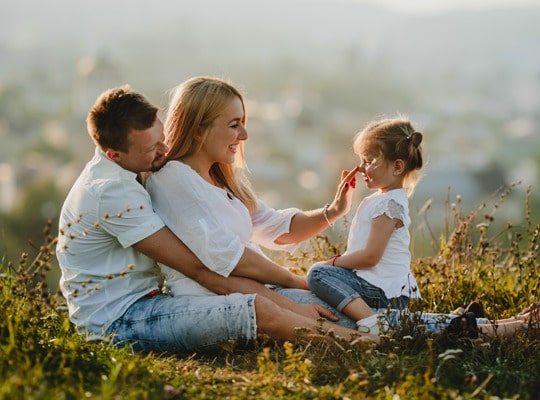 Living in Lisbon benefits
There are many benefits to living in Lisbon, including:
Endless sunshine and mild, pleasant winters
Geographical proximity to the Atlantic coastline and the breathtaking Tagus river
Affordable properties for rent or purchasing
Relatively low cost of living
Ripe job opportunities
A growing startup scene
A blend of nature and city life
What is the cost of living in Lisbon compared to other European capitals?
The cost of living in Lisbon is considerably cheaper than in other European capital cities such as London, Paris, and Madrid. You can easily get by with €1,200 per month for rent, groceries, and eating out. While the cost of living will always vary depending on your financial situation and spending habits, it's safe to say that living in Lisbon is pretty affordable, even if it's becoming somewhat of a trend to live here.
Property prices in Lisbon
Property prices in Lisbon have risen over the years but still remain low compared to other cities in the continent. Prices vary between €3,000 to €7,000 per square meter, depending on the location, condition, and age of the building. It's important to acknowledge though that buying a property in Lisbon has its downsides. Mainly, there's a lot of competition from international property investors, so you need to be efficient about snapping up a good property.
Since the real estate market is stable and growing, it's always a good idea to research into properties on offer, compare different prices in the same area, get a feel for the area, and consider enlisting the help of a professional who has your best interests at heart.
If you're looking for an agent to guide you through the property buying process in Portugal, it could be worthwhile to employ the services of a buyer's agent. One company offering these services is Goldcrest Advisers.
Are there job opportunities in Lisbon?
Lisbon is the hub of major business, production, economics, and tourism sectors. You can find a range of jobs here – anything from childcare to IT services to the media. While speaking Portuguese is a great advantage when looking for a job, it's not necessarily a prerequisite, since there are many international companies like Cisco and McKinsey International based here.
This region, in fact, has the greatest concentration of services due to being the most economically developed and tourist-driven local economy. The central departments of most Portuguese national bodies are located in Lisbon. The region also has the greatest concentration of public and private higher education institutions (nearly one-third of the country's total), and a large amount of research and development institutions.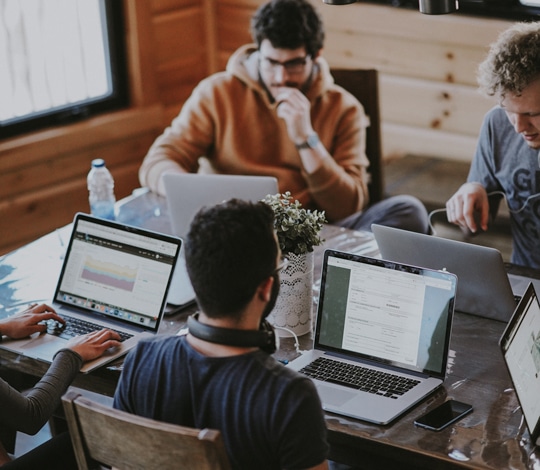 Can you find a job as an expat in Lisbon?
The good news is, there are plenty of opportunities for expats looking for employment in Lisbon. Roughly speaking, it's easy to score jobs in the following sectors:
Digital media and marketing
Tech industry
Tourism
Start-ups
International companies
If you're looking for work, some useful links to check out include:
What is living in Lisbon like for freelancers and remote workers?
Lisbon is fast-becoming the 'it' destination for remote workers and digital nomads. From its countless hip co-working spaces that are opening left and right across the city, to an ever-growing number of digital nomad friendly cafes, Lisbon is the perfect place for remote workers. To top it off, you can benefit from generous tax breaks, an efficient system that makes it easy to register as a freelancer, plus the non-habitual resident tax regime, which offers key tax perks to professionals and investors with an independent income. If you're worried about feeling lonely as a freelancer in Lisbon, you'll be pleased to know that there is a large digital nomad community settled here already, with a number of social meetups like the MeetUp Digital Nomad group to keep you company.
Living in Lisbon: Where to actually live?
Where to live in Lisbon depends on your lifestyle preferences. Do you prefer quiet neighborhoods or bustling pockets of the cities where you'll surely never get bored? Are you moving to Lisbon with your family and prefer to be close to a school, or are you a digital nomad looking to live in the hub of the city?
When you first arrive in Lisbon, the most popular modes of short-term accommodation are Airbnb and Booking.com. Here you'll find a vast range of properties on offer for short-term letting. While you fix your temporary living situation, it's wise to hunt for a good property to rent by using one of the following portals:
Idealista
Spot a home
Uniplaces
Imovirtual
Facebook groups
What are the most attractive neighborhoods in Lisbon to live in?

Lisbon has a huge range of neighborhoods, all with unique characteristics. If you like living in the heart of the city center, then Baixa, Restauradores, Alfama, and Graça are your best bet. If you're into quieter pockets, then Estrela, Campo de Ourique, and areas like Parque das Nações are good options.
Alfama
As the oldest quarter of Lisbon, Alfama is a charming old neighborhood full of medieval-looking streets, charming alleyways, colorful houses, and of course, the stunning views of Lisbon's historic quarter and the Tagus river.
Avenida da Liberdade
Avenida da Liberdade is the most commercial area of Lisbon where you'll find the majority of embassies, high-end designer shops, and expensive real estate options on offer. This mile-long strip is within walking distance of most of Lisbon's most popular attractions, meaning that this area is highly attractive to those wanting to be within close proximity of the city's most popular attractions.
Bairro Alto
Living in Lisbon can also be suitable for those who are looking for a vibrant and outgoing lifestyle. The "high district" of Bairro Alto is known as the city's center of nightlife with a bohemian feel to the area.
Bairro Alto is made up of countless bars, boutique shops, restaurants, and eye-catching street art that perfectly encapsulates the district's attractive qualities.
With Bairro Alto, there is the possibility for nightlife enthusiasts to truly enjoy living in Lisbon, and to feel welcomed into a new community through the shared appreciation of nightlife. Regardless of personal interests, people of all backgrounds can enjoy living in Lisbon and its diverse neighborhoods.
What are the most up and coming neighborhoods in Lisbon?
There are many areas in Lisbon that attract expatriates to invest in property, the three most popular being Misericórdia, Santa Maria Maior and Santo António.
There are however alternative neighborhoods like Anjos, Intendente, and Lapa that are now emerging as attractive hotspots to investors, as they gain popularity due to the renovation efforts in these areas.
Arroios and Estrela
Arroios and Estrela, in particular, are districts that have gained increased popularity from foreign investors, either wanting to invest or begin living in Lisbon.
Traditionally speaking, the center of Lisbon has always been the major focal point for investors, with places such as Bairro Alto and Avenida da Liberdade often capturing the attention of foreign investors. This trend has shifted however in recent years, with Arroios, Estrella, and Baixa offering good value-for-money properties.
Useful things to know about life in Lisbon
Living in Lisbon can mean something different to each individual thanks to the city's richly diverse neighborhoods. Whether you're an investor searching for a good property investment deal, a young professional that enjoys the nightlife, or someone who is seeking a quiet and charming area to reside in, Lisbon can provide for you.
With secluded and alluring areas such as Alfama and vibrant and bustling districts like Bairro Alto, there is a suitable lifestyle and neighborhood for people of all backgrounds and interests.
Transportation
For total freedom when traveling throughout Lisbon, the Viva Lisboa Card is a smart option. Lisboa Viva is the ideal card for frequent users of public transport. It can be topped up with money ('zapping') and passes. It is a personal card that can only be used by the respective holder.
Useful Portuguese Phrases
Obrigado/a (if you're a man you use the masculine if you're a woman the feminine)  – Thank you
Bom dia  – Good morning
Tudo bem? – Equivalent to "How are you?"
Até já – See you later
Healthcare
Portugal has a good public health service. If you're really considering moving, it's also important to know how healthcare for foreigners works in Portugal.
Beaches
To get to the beach, you can jump on any train heading from Cais de Sodre to Cascais and jump off at a handful of stops that are coastal-facing. There are beaches at almost every stop, but some of the more popular ones are Carcavelos and Cascais. You can also head across the river to Caparica or take a short taxi ride to Ericeira if you are looking to catch some waves and surf.
Nightlife
Head to the bars on Pink Street and then Bairro Alto if you are looking for a cheap drink and a great atmosphere. If you're more after a dance and a craft cocktail, head to Pensão Amor or Lux.
How to make the move to Lisbon as an expat?
If you're from the European Union, it's super easy to move to Lisbon. Once you get here, make sure you register your residency to legally reside in the country. If you happen to be non-EU, then a good option is to go through Portugal's prestigious Golden Visa Program. Basically, the scheme rewards investors with legal residency, in exchange for investing in the country. You can pick from a handful of investment options, including buying property, investing in rehabilitation, or investing in the golden visa investment funds. Whatever route to residency you pick, it's important to read up on the program requirements first.
Frequently asked questions about living in Lisbon
What is living in Lisbon like?
There's a reason why expats are coming in droves to live in Lisbon, and why there's already such a huge expat community here. Living in Lisbon is in no uncertain terms, amazing. The climate is excellent, where you'll get around 9 or 10 months of fantastic weather per year. The city is big enough to never get bored but small enough to provide a sense of peace and tranquility. You're close enough to the coastline and Tagus River so that frequent walks by the waterfront are a very real possibility. The living costs are relatively affordable, and the crime rate is very low.
Is it expensive to live in Lisbon?
From groceries, eating out, to utility bills and rent, living in Lisbon is pretty affordable. In fact, as a singleton, you can comfortable get by with around €1,200 per month.
Where should I live in Lisbon?
The most popular neighborhoods to live in Lisbon include Alfama, Graca, Anjos, Estrela, Principe Real, Baixa, Avenida, and Campo de Ourique.
Can a foreigner buy a property in Portugal?
If you're considering living in Lisbon, you might want to consider buying a property. Not only is the Lisbon real estate market flourishing, but it also offers a potential return on your investment, thanks to its booming tourist industry. Thankfully, there are no restrictions to buying a home in Portugal as a foreigner.