Americans are increasingly exploring their options when it comes to relocating or retiring abroad and one country, in particular, is proving to be a firm favorite — Portugal. With a high quality of life, excellent healthcare, and education, and an incredible climate, there are many reasons to move to this stunning Mediterranean paradise, not least the affordability of Portugal. So, planning to relocate to Portugal from the USA? In this detailed cost of living in Portugal vs USA 2022 guide, we'll walk you through all the expenses to factor in ahead of your big move.
Cost of living in Portugal vs USA: What to expect
Relocating abroad is a rewarding yet equally nerve-wracking decision. And one of the biggest factors to take into account is cost of living in the country you choose to move to. It so happens to be that Portugal is one of the most affordable countries to live in western Europe and one of the few countries in the world where the quality of life consistently scores highly among the expat community.
In general, the cost of living in the US is around 42% more expensive than in Portugal. You'll find that real estate prices, groceries, and dining out are cheaper in Portugal than in the US.
Bonus tip: Wondering about what to expect in Portugal? Check out our expats in Portugal guide.
Portugal ranks in 12th position in Global Citizen Solutions' pioneering Quality of Life Index, part of our innovative way to uncover the true value of a passport. The USA sits in 23rd position. This index factors in the cost of living, alongside the Sustainable Development Goals, levels of freedom, happiness levels, migrant acceptance, and environmental performance.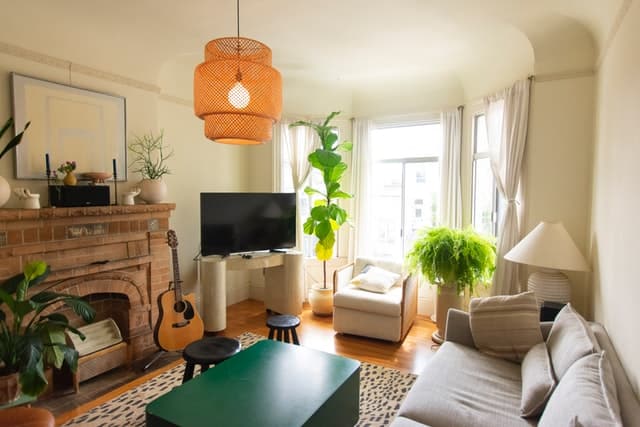 Cost of living in Portugal vs USA: Capital city comparison
To get an idea of the cost of living in Portugal vs USA, it's useful to compare the cost of living in Lisbon, Portugal with Washington, D.C. The data is taken from Numbeo (last updated in September 2022).
Consumer prices in Lisbon are 46.80% lower than in Washington, DC (without rent).

Rent in Lisbon is 59.17% lower than in Washington, DC.

Restaurant prices in Lisbon are 47.14% lower than in Washington, DC.

Local purchasing power in Lisbon is 60.02% lower than in Washington, DC.
Living expenses in Portugal vs USA
Groceries expenses
Grocery shopping is quite affordable in Portugal, especially when it comes to buying fresh produce like fruit and vegetables, fish, and meat. The rule of thumb is that anything that's grown or caught in Portugal is cheap. For example, apples per kilo cost €1.64 in Portugal, but in the US, cost quite a bit more. Since Portugal has a lot of supermarkets and traditional markets, a typical monthly grocery budget for a couple can amount to €200-400 (depending on what you buy).
However, brand name products are usually more pricey than in other countries. Cereals and toothpaste, for example, along with international brand name household cleaning products are much more expensive in Portugal than in the US. In Portugal, toothpaste costs around €2.5, while in the US, you can purchase a tub for just 95 cents.
| | | |
| --- | --- | --- |
| | | |
| Milk (regular), (1 liter) | | |
| Loaf of Fresh White Bread (500g) | | |
| | | |
| | | |
| | | |
| Beef Round (1kg) (or Equivalent Back Leg Red Meat) | | |
| | | |
| Domestic Beer (0.5 liter bottle) | | |
| Bottle of Wine (Mid-Range) | | |
Alcohol costs
Alcohol is considerably cheaper to buy in Portugal than in the USA. For example, a decent bottle of wine will set you back €4 in Portugal, but in the US costs around €13. Meanwhile, domestic beer costs €1 in Portugal and €2 in the US. You'll also find some places in Portugal where you can buy a small domestic beer for around €0.60.
Eating out costs
Eating out in Portugal is extremely affordable, and many Americans living in Portugal can afford to eat out a few times a week. A lunch menu at a pasteleria (pastry shop) can cost around €5, and in a cafe that serves lunch, usually costs between €5 and €12, often including wine as well. A coffee, especially a bica (espresso), might cost €0.50 or less in rural towns in Portugal, and even in Lisbon rarely costs more than €1. Dinner is a bit more expensive, although you can still find main courses for less than €10.
These meals are usually at traditional Portuguese restaurants and cafes, called tascas, which are simple in their decor and ambiance. If you want to dine out at a trendier mid-range restaurant, expect to pay around €35 for a two-course meal for two people. Whereas, in the US, a typical meal out costs around €65. 
Transport costs in Portugal vs USA
The local transport costs in Portugal compared to the US are relatively cheaper, with some exceptions. Gas/petrol per liter in Portugal cost €2.02 and in the United States, it costs €1.27. To purchase a new car like a Volkswagen Golf, or an equivalent new car, it's 8% more pricey in Portugal than in the states, with this car type (or equivalent new car) costing around €24,129.43, while in the states it typically costs €25,995.00.
Regarding public transport, a monthly local transport pass costs €40 in Portugal, and in the United States, costs €70, although this will depend on the state.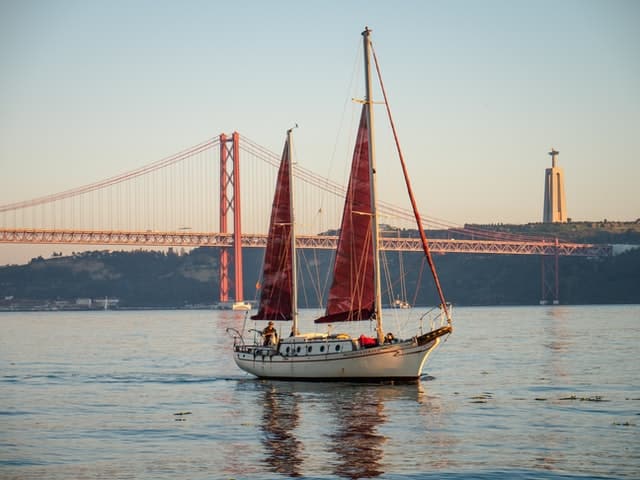 School costs in Portugal vs USA
Portugal has a number of international schools that are not considered overly expensive. Usually, international schools cost upwards of Є6,000 per year. This fee depends on the school you pick and generally what grade your child goes to. Public schools in Portugal are free for all citizens and foreign residents. On the other hand, Portuguese private schools are costly, averaging between Є400-500 a month for private schooling.
In the United States, the national average private school tuition is around Є9,394.60, and private elementary school averages Є8,492.72 per year.
Traveling costs
Traveling around Portugal is very affordable. As one of the cheapest countries in Western Europe, you can explore the country's nature, beaches, and historical towns for as little as Є80 per day, depending, of course, on the type of accommodation you're seeking. Within Portugal, a train ride from Lisbon to Faro typically costs Є20 euros one way. In contrast, traveling within the United States costs more money, where you typically need around $224 per day for accommodation, food, and sightseeing.
Healthcare costs
Portugal boasts an excellent government-run healthcare program. While it's not completely free, you won't go into debt paying medical fees. Portugal's healthcare system is also one of the best in the world. The World Index of Healthcare Innovation 2021 has listed Portgual 17th in their rankings, which takes into account quality, choice, science & technology, and fiscal sustainability. A significant advantage of Portuguese healthcare is that children and seniors can receive free medical care. Everyone else must pay a somewhat fair price.
To get a better idea of the healthcare costs in Portugal compared to the USA, check out our comparison table below.
For more information, read our detailed guide to healthcare in Portugal.
Housing costs in Portugal
Housing costs for expats are a huge factor in deciding whether you can afford to live in another country. Luckily, housing costs in Portugal are around 50% cheaper than in the states.
Rents in small interior Portuguese cities start as low as €400 a month for a one-bedroom apartment. Rents in Lisbon, however, are much more expensive, costing around €670 for a one-bedroom rental, and can easily go up to €1,500 for a three-bedroom apartment close to the city center.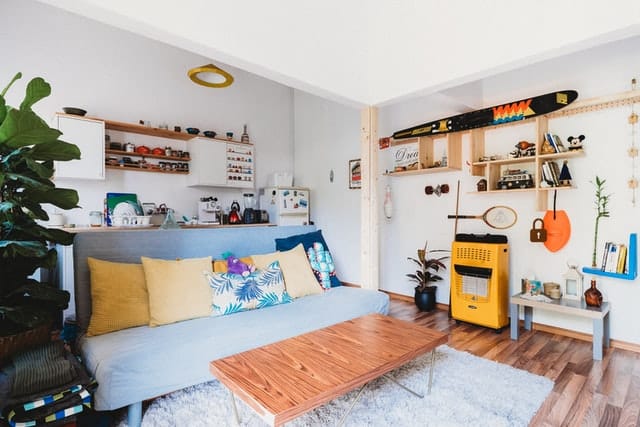 Buying property in Portugal vs the USA
If you want to buy property in a big city in Portugal like Lisbon, you can find small properties going for €150,000 in the outskirts, easily adding up to €500,000 depending on the location, the condition of the property, and property type. Closing costs on property sales in Portugal tend to run around 10% of the purchase price.
An important thing to be aware of is that the average size of apartments in Portugal is notably smaller than in North America. This should definitely be factored in when considering buying a property.
Electricity and bills expenses in Portugal vs USA
In Portugal, utilities like electricity, heating, water, and garbage collection for a mid-range apartment cost around €100 per month. Of course, this depends on whether you're using aircon every day during the hot summer months, or heating during mild winters. In the United States, utilities are roughly 36% more expensive, averaging €170 euros per month. One minute of prepaid mobile tariff local, without any discounts or plans, will cost you €0.15. This rate for the prepaid mobile tariff is the same as you will find in the United States.
Cost of moving to Portugal
If you're about to relocate, you must take into account the actual cost of moving to Portugal. Shipping expenses are a considerable cost you must incur if you want to transfer your belongings from the United States to Portugal. To transfer your goods by ship, from New York to Lisbon a 20ft container box will set you back €1,229.11 and it takes 14 days. If you wish to fly your belongings, it costs around €2,705. On top of this, you must factor in a plane ticket to get to Portugal, which averages around €382 per person (one-way). To top it off, actually making the move will always incur extra costs, like putting in a deposit if you're renting a property, paying for a new phone plan, and buying extra goods you may need to help you get settled.
How to move to Portugal?
In order to move to Portugal, you must first have the legal right to reside in the country. If you haven't applied for residency yet, consider the Golden Visa or the Portugal D7 Visa.
The Portugal Golden Visa is a very attractive option. In exchange for an investment in the country —  typically by buying real estate worth €500K — you and your family are immediately granted legal residency in the country. Eventually, you can apply for permanent residency after five years of holding your investment, and even acquire Portuguese citizenship after five years.  If you do decide to pursue a Portugal Golden Visa, we recommend getting in touch with one of our Portugal Golden Visa Consultants here. As specialists in relocation solutions and residency by investment, we can guide you toward a smooth relocation.
The cost of living in Portugal for retirees 
US retirees will find that Portugal is an excellent place to retire. As mentioned previously, you'll find that most things are more affordable in Portugal when compared to the USA. For example, healthcare, eating out in restaurants, property prices, transportation costs, and groceries are each more affordable in Portugal. 
You can see our article on American Retirement in Portugal for more information
Frequently asked questions about cost of living in Portugal vs USA
How much does it cost to live in Portugal?
How much it costs to live in Portugal depends on your budget. Generally, one person can live quite comfortably with an income or allowance of $2,000 per month. A family of three can live from $3,000 per month easily.
How expensive is Portugal?
Portugal is not expensive at all. In fact, the average cost of living in Portugal is considered to be around €1,500 per month, depending on what part of Portugal you're living in. Overall, Portugal is considered one of the cheapest countries to live in western Europe and is on average, 50% cheaper than living in the United States.
How much is rent in Portugal?
 A decent one-bedroom apartment in Portugal costs around €670 close to the city centre, and around €500 away from the city centre. A three-bedroom place in Lisbon can cost around €1,500 and upwards.
How much is the average cost of living in Lisbon, Portugal?
The average cost of living in Lisbon, Portugal depends on how much money you have. Generally speaking, the cost of living in Lisbon, Portugal is around €1,700 per month.
What is the cost of living in Portugal vs USA?
The cost of living in Portugal vs USA is roughly 50% cheaper, making living in Portugal a highly attractive prospect for expats. In particular, living expenses in Portugal are very affordable, making it a comfortable transition for families relocating from the USA.
How to move to Portugal?
How to move to Portugal depends on your visa status. If you opt-in for Portugal's highly-rewarding Golden Visa scheme, you need to make an investment first like purchasing a qualifying property in Portugal, then after the paperwork for the visa is filed and you're granted legal residency, you can move to the country with your family.
What is the cost of living in Portugal vs California?
To give you some indication of the cost of living in California, when compared to Portugal, consumer prices in Lisbon (not including rent) are around 46% lower than in Sacramento, the capital of California. Rent prices in Lisbon are around 47% lower in Lisbon when compared to Sacramento, restaurants prices are 42% lower, grocery prices are 59% lower, and local purchasing power is 52% lower in the Portuguese capital, indicating that across the board, prices are much more favorable in Lisbon. 
Note also that Lisbon is the most expensive part of Portugal and has its own price range. Californians moving to other parts of the country will be very surprised by the affordability of the country, particularly in the depths of the countryside.
How much money do you need to live comfortably in Portugal?
Compared to other European countries, Portugal is one of the most affordable. A couple with a mid-range income will be able to live comfortably in Portugal's interior cities for around €1,700 per month. A couple in Lisbon can live on around €2,000 per month. For a single person, you will be able to get by on €1,200 per month in Lisbon or Porto and even less in Portugal's quieter towns. Note that your idea of living comfortably may differ from someone else's and the cost of living will largely depend on your lifestyle.
Is it cheaper to live in Portugal or in the USA?
It is cheaper to live in Portugal than in the USA. Compared to other European countries, Portugal is one of the best places for you to consider in terms of affordability.
What are the pros and cons of living in Portugal?
Portugal is one of the best European countries to live in, with more than 300 days of sunshine a year, a high quality of life, and a low cost of living. Some of the pros include excellent education and healthcare, welcoming locals, and the tax-friendly Non-Habitual Residence (NHR) Scheme, where you can live with significant tax benefits for up to ten years if structured correctly.
Some of the cons include low salaries and the bureaucratic process can take quite a while. However, Portugal remains one of the most attractive European countries for foreigners. 
---