Algarve is one of the places in the world that deserves to be visited at least once by everyone. The region has a beauty that is mystic yet charming. Having been blessed with the most delightful geographical features, the region stands at an edge, and indeed, is one of the best places around the globe. And if you are planning to move to Portugal, certainly living in Algarve is your best option.
Read our detailed guide below about living in Algarve.
About the Algarve
The region is in the south of continental Portugal and makes up the southern coastline of the country. It has an area of about 4,997 km² and extends to the south of Tagus Valley and south of the Liberian Peninsula.
How's the weather in Algarve?
As an expat looking to move to Portugal, you will find that Algarve has perfect weather and one of the best climates in Europe, with a very warm climate and low levels of rainfall. Climate statistics show that the temperature fluctuates from 25Cº to 40Cº during summers and rarely falls below 0Cº during the winter season.
Beaches
Algarve has literally won awards for its gorgeous beaches along the stunning Atlantic coastline. There's a good mix of sandy ones perfect for surfing, touristy ones stocked with amenities, family-friendly ones, and practically deserted ones. The Algarve is Portugal's prime holiday destination both for locals and expats alike. With the Atlantic Ocean on your doorstep, you will have exceptional views if you live in the south of Portugal.
Activities
You won't get bored in the Algarve. From hiking and watersports to theme parks and a huge range of clubs, bars, golf courses, and even horse-back riding, the region is jam-packed with activities, catering to a variety of tastes.
Why live in the Algarve?
Yes, the Algarve is undeniably a tourist destination, and you will easily be able to find a clearly tourist town, but being in Algarve is also fantastic. It's the perfect destination for families, retirees, digital nomads, and young couples alike.
Some key benefits of living in Algarve include: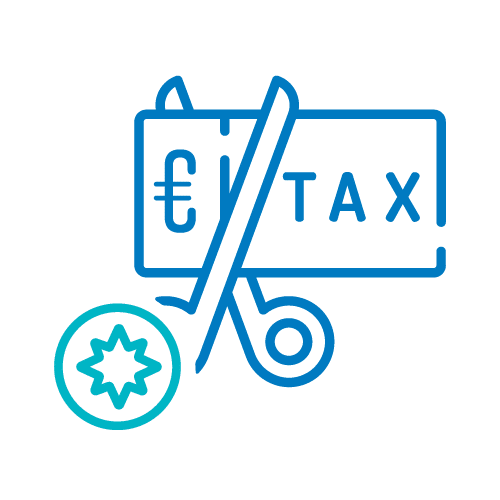 10-year tax exemption opportunity for international retirees;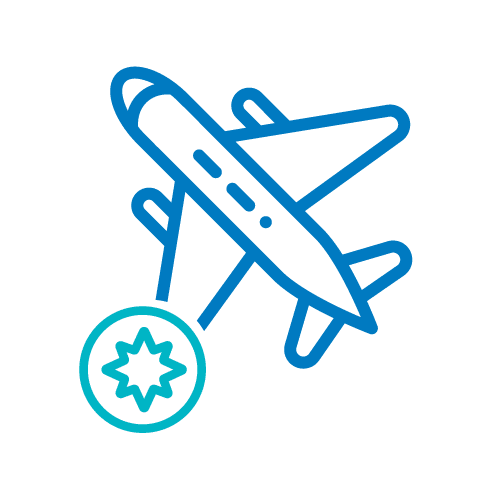 Dozens of opportunities to stay active and make the most of your life.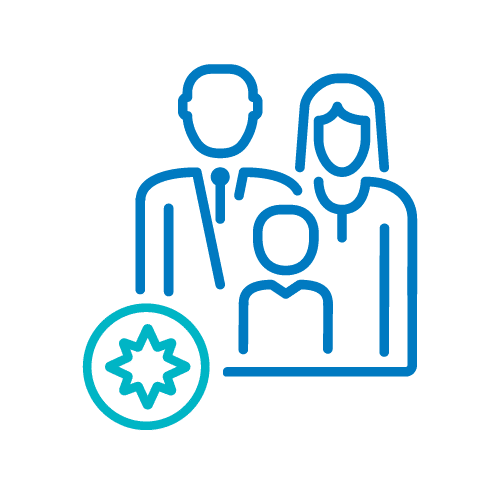 High quality of life and a family-friendly location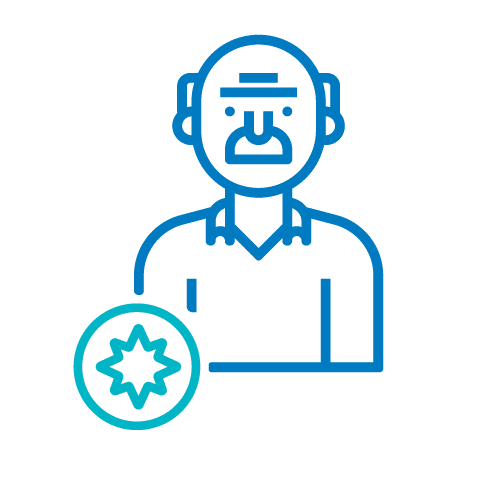 Stunning beaches
The best place to live in Algarve, Portugal
If you're considering moving to in Algarve, it's important to be aware of the best cities to live in. Some rank at the top of the table.
1. Faro
As the capital of the Algarve, Faro is an extremely popular place to live. The city is steeped in history and culture; the ancient walls and the stone-paved paths speak for themselves. It is also home to international companies, high-end fashion brands, and is a magnet for shopaholics. Faro is also attractive among retirees because the Faro offers a mix of busy pockets and quiet areas, including calm plazas where you can sip your morning coffee under the sun. Faro's stunning Ria Formosa Park is also a sight to behold, and many flock here for hiking and leisure walks in nature. If you like Faro, try Olhão and São Brás de Alportel, close by for very good properties a little further away from the busy capital of the Algarve.
2. Portimão
Portimão is another interesting choice for expats. It's a fairly large city, offering up breathtaking sights of the Arade River and Praia Da Rocha beach. The town is packed with high-end resorts, luxury apartments, bars, restaurants, and hip cafes. If you like a thriving town, then Portimao is a solid choice. The most distinct feature of the city is that the architecture is a blend of the old and new, and is considered artsy and fresh among the contemporary eye. Portimão is colorful and vibrant, and hosts several Sports centers and exhibitions, making the city anything but boring. If you like Portimão, try Lagoa and Silves, which both offer exceptional properties amidst stunning landscapes, with top amenities and restaurants. 
3. Lagos
Considered as one of the best towns in Algarve, Lagos stands out from the herd. Lagos offers a perfect blend of tradition and contemporary buildings. The sight of sandy beaches and turquoise blue waters on the waterfront soothe the nerves.
The city literally caters to every kind of person. From its waterparks to its exciting hiking spots and fun museums, Lagos is a great choice to live in Algarve. It also happens to have the longest beach in the region, which stretches for 4km. If you like Lagos, try Vila do Bispo, where you can embrace the wild beauty of nature to the fullest. 
4. Tavira
As a former Roman seaport run by the Moors, and famous for its tuna fish and carpet trade, living in Tavira is not what you expect. The town is certainly unique, enjoyed by people who prefer less crowded towns. Packed with cobblestone streets, traditional Portuguese houses and dozens of churches, the tranquility here is palpable. To the south of the city you'll find protected waterways, bird sanctuaries, and the Natural Park of Ria Formosa. If you like Tavira, try Vila Real de Santo António or Castro Marim if you are looking for a quiet and authentic Portuguese experience with very affordable properties.
Buying or renting a property in Algarve as a foreigner
When deciding on relocating to a new place, wherever it may be, one of the biggest concerts is to know if there are restrictions in place to buying property. In Portugal, there are very flexible regulations and there are no restrictions on foreigners buying or renting properties. You will be treated much the same as a Portuguese national.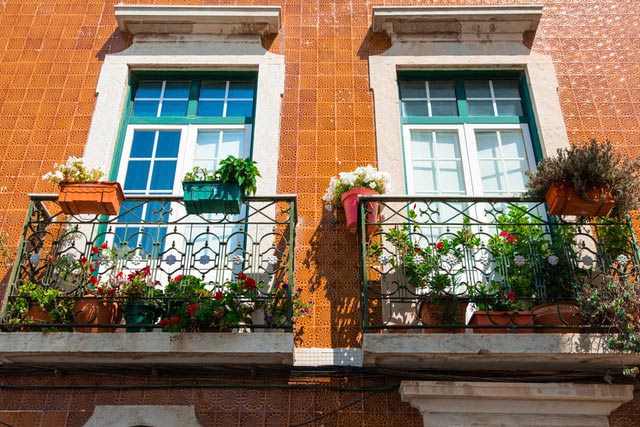 Buying a house in Algarve
Algarve provides excellent quality of living, with many retirees and expats moving to this sun-drenched part of the world. If you've decided to do the same, then you can buy property in Algarve without too much hassle. There are certain procedures that you will need to follow, but the process is generally very straightforward. 
The area is the best place in Portugal to buy property, with a flourishing real estate market. The area is popular for those wishing to purchase luxury property either as an investment or primary residence.
Property prices in Algarve
Buying property in Portugal is a popular way to live in the region. Property prices in Portugal are very affordable compared to the equivalent in other Western Europe countries. Prices to buy a house are reasonable and vary according to what region you buy a house in. Note that property prices in Algrave fall once your get outside the city centers. For example:
| | |
| --- | --- |
| City | Average asking price per m2 in 2020 |
| Loulé | 2,907 € |
| Lagos | 2,604 € |
| Albufeira | 2,357 € |
| Tavira | 2,308 € |
If you have a young family, maybe a good option would be to go for a typical Portuguese villa. You will find different villas for sale, depending on what you're seeking. From waterfront facing ones to spacious villas with an outdoor pool and private garden, you will most likely find what you're looking for.
Another alternative if you don't want to spend a lot of money is to invest in a Portuguese apartment – typically flat fronted, painted white with balconies and stone floors. Even in the most popular Portuguese spots, these tend to be cheap by British standards.
A condominium is also another property type to consider. They are basically flats in development with shared facilities such as a pool, gym, or clubhouse. Some of the condominiums in Portugal's exclusive golfing resorts offer concierge services and top-end facilities.
Documents to submit to buy property in the Algarve
To purchase property in the Algarve, you will need to submit proof of identification. This can either be a Portuguese ID card or a passport. You will also need to have a Portuguese tax number (NIF) that you can obtain from the Portuguese Tax Office. To obtain your NIF you will need to show your passport and proof of your current address. 
To avoid transaction costs, we also recommend opening a Portuguese bank account when you buy property in Algarve. 
Getting professional help
When buying property in Portugal, we recommend seeking professional help. It is worth having an experienced lawyer, an estate agent that knows the ropes, and also a financial advisor who is able to help you with your purchase as there can be challenges that you will face that they are able to easily help you with. They will be able to report to you and provide you with deadlines and crucial information. 
Once you have found the property that you would like to purchase, find a good lawyer. They will be able to perform due diligence on the property and the seller, advise you on any changes and create a promissory contract for you. While the lawyer is conducting due diligence, they will also be confirming that you have all the right documents. 
After making sure that you have all the correct documents and verifying that they are legally correct, the lawyer will then draw up the first binding contract. This is called the promissory contrat or, in Portuguese, the contrato de promessa de compra e venda (CPCV). The promissory contract will contain vital information, such as the final price and the terms and conditions of the contract. When the contract is completed, you (the buyer) and the seller will both sign, and this is when the non-refundable deposit is paid.
The Final Deed or the Escritura
The Final Deed or the Escritura is signed and paid between 30 and 60 days after signing the Promissory Contract, based on your situation. The buyer, the seller, the lawyers of both parties, the bank representative should you be taking out a mortgage, and the notary are all present at this stage. 
Property Buying Costs in Algarve
When purchasing a property in Algarve, Portugal, you will need to be aware of the following costs:
Legal fees

: You will need to pay certain legal fees to the lawyer who ensures that everything is correct and who has ensured you have the complete set of documents 

Notary fees

: Notary will sign the

Escritura

(Final Deed) that completes the purchase of the property. 

Property Transfer Tax (IMT)

: The cost is paid when you transfer the property in your name, with the exact percentage depending on whether your property will be the primary or secondary residence, rental property, or holiday home. 
Renting a House in the Algarve
When you are renting a house in the Algarve, you will need to follow some steps: 
Obtain a Portuguese NIF number (tax identification number).

Present identification, such as your European ID card or passport. 

Pay the deposit, which includes the rent for a month. You may also need to pay a security deposit, depending on the requirements set out by your landlord or landlady. 

Sign the rental contract, which will include the full names of the tenant(s) and partner and the landlord/landlady, nationality, date of birth, duration of the lease, review date of the lease, and the notice period that the landlord/landlady must provide if he/she is not renewing the lease. 

Depending on the situation, you may also need a guarantor. This is particularly the case if you are renting a property for a short-term period.
Cost of living in Algarve
While living costs are always relative to the person's unique financial situation, generally speaking, the Algarve is quite affordable, particularly when it comes to food, drinks, and utility bills. It's possible for a couple to live in the Algarve on €800 – €1,200 per month, depending on the spending habits. You can also easily live a life of luxury in the Algarve, racking up a monthly living cost bill of €5,000.
Here's a rough guideline of what to expect in Algarve:
For a weekly grocery shop, expect to pay around €50 for a couple

Utilities for a small apartment typically come to €100-150 per month,

Monthly rental prices start from around €300 for a basic 1 or 2-bedroom apartment, and there are many apartments in the €400-700 range.
An approximate cost for some essentials is shown in the table below. The information is taken from Numero.
| | |
| --- | --- |
| Product | Price |
| Meat (per kg) | €13 |
| Chicken (per kg) | €4.5 |
| Eggs (for a dozen) | €1.70 |
| Milk (for one liter) | €0.60 |
| Banana (per kg) | €1.10 |
| Apple (per kg) | €1.50 |
| Bread (per 500 gr) | €1.10 |
| Rice (per kg) | €0.95 |
| Potatoes (per kg) | €0.85 |
| Onions (per kg) | €0.95 |
| Local Cheese (per kg) | €7 |
| Wine (mid-range) | €5 |
An approximate monthly budget for living in a coastal city in the Algarve is shown below. Note, that this is one of the more expensive parts of Portugal in which to live.
| ITEM | COST |
| --- | --- |
|  Rrent for a furnished two-bedroom apartment | $910 to $1,877 |
| Utilities | $240 |
| Groceries | $495 |
| Eating out twice per week and cultural activities | $430 |
| Cleaning and household help | $50 |
| Health Insurance | $100 |
| Transportation | $2000 |
| Incidentals | $250 |
| Total | $2,675 to $3,642 |
Restaurant costs
Restaurant costs will largely depend on where you want to dine. If you opt for luxury restaurants, then expect to find international prices. If you are looking for local, family-run restaurants, then you can eat very cheaply and are in for a delicious meal. You will be able to eat at many cheaper restaurants for approximately €9, which will often include the main course, coffee, and dessert. 
Eating out at a mid-range restaurant costs around €20 per person, with the drink and dessert included in the price. At a more expensive restaurant, expect to pay around €35.
Internet and Utility Costs in Algarve
Basic utilities (heating, electricity, garbage, water, etc) will cost around €99. Internet costs will fall at around €40 euros each month. One minute of prepaid mobile tariff local will cost you approximately €0.20.
Transport in Algarve
Getting around Algarve is very easy. While traveling by car is probably the easiest option, public transportation is good. Buses are the most popular mode of transportation in Algarve, with a day pass costing approximately €3 to €7.
Traveling by train is also very cost-effective in Portugal. If you are making a long-distance journey then trains are your best option. If you buy a train ticket a week in advance, you may be able to obtain a 40-50% discount. Indeed, prices are very affordable. For example, a train ticket from Faro to Lisbon would cost approximately €12.
Renting a car is also very easy if you plan to stay in the Algarve for a while and want to make the most in checking out all the beautiful locations. You can also rent a car for occasional use, either from Faro airport or with a local rental company. For renting a car, prices are approximately €25-€30 in summer, during tourist season, and just €10 in the winter months. 
Quality of life in Algarve
Portugal is an incredibly safe country, ranking in 4th position in the World in the 2021 Global Peace Index. The Portuguese people are also very friendly and hospitable, and will be happy to help you out should you need directions or advice on the best restaurants in town. Get to know your neighbors and perhaps even impress them with some Portuguese language skills. As an expat in Portugal, you will be content by the tranquility of the Algarve. 
The peace, safety, facilities, and picturesque landscapes, in addition to some of the best beaches in the world, make the Algarve a very good place to live. What's more, the region is very geared up to cater to foreigners and the Portuguese tend to speak very good English. 
Healthcare in Algarve
Living in Algarve, you will find that the health service is very good. The Servico Nacional de Saude (SNS) is the national healthcare system in Portugal. As a resident in Algarve, you will have access to quality health care services at very low costs. Other operations, such as X-Rays and certain procedures may require an additional fee. The quality of the healthcare is also very good and, because of many retirees choosing Algarve to settle, English is widely spoken. There are also private healthcare facilities to supplement the excellent public health service should you so wish.  
If you are not covered by the state, you will need health insurance.
How to retire in Algarve?
To retire in Portugal, the Algarve, you must have either a residence permit or a certificate proving you're a European Union citizen. Overall, applying for retirement is relatively easy and straightforward.
If you happen to be a non-EU citizen, then you have a number of options including:
Applying for the D7 visa

Applying for the Golden Visa
D7 visa
Portugal's D7 visa gives foreign citizens who wish to live in Portugal the right to do so, either as a retiree or a passive income earner. To apply, you must show you have a steady income, either from your pension funds or your own finances. When you get the D7 visa, you're granted a special tax status for a ten-year income tax break.
For more information on applying, check out our article on the Portugal D7 visa by clicking here.
Portugal Golden Visa
The Golden Visa is an excellent residency visa by investment program, offering qualifying investors legal residency in exchange for investing in the nation. You can pick from a handful of investment routes, which all lead to the Golden Visa, provided that you meet the program criteria. Options start from €280K, with more and more people investing in investment funds golden visa.
For more information on applying, check out article on the Portugal Golden Visa.
Frequently asked questions about living in Algarve
What is living in Algarve Portugal like?
The Algarve, Portugal is relatively affordable, and is of course, dependent on your monthly income. To rent a furnished two-bedroom apartment, it costs around $980, while monthly groceries typically add up to $400 for two people. The best part is, utilities and the internet is very affordable.
What is the cost of living in Algarve, Portugal?
The Algarve is relatively affordable, and is of course, dependent on your monthly income. To rent a furnished two-bedroom apartment, it costs around $980, while monthly groceries typically add up to $400 for two people. The best part is, utilities and the internet is very affordable.
Where do expats live in the Algarve?
The majority of expats in Algarve are in Tavira, Vilamoura, Lagos, Faro, Albufeira, Alvor and Ferragudo. These towns also happen to attract a large amount of tourists each year, so they can get quite busy during high season. If you're more into quiet towns, then rural areas of the Algarve are perfect. For example, Silves is a popular destination among retirees, as well as Sagres.
Is living in Algarve good for retirees?
Algarve is the perfect destination for retirees. A combination of endless sunshine, sea, a relaxed pace of life, as well as relatively low costs means that the region is the ideal destination for retirees. There's already a big English and American community settled in the south of Portugal as the region increases in popularity, particularly in the United States in the past few years while the British have always enjoyed the perks of the region.