It's no secret that Portugal is one of the best countries to live in the world, boasting a high quality of life, a safe environment, welcoming locals, and excellent weather. However, expats moving to the sunny shores of Portugal may need to find work in the country, whether they are contemplating the move – or already have. Alternatively, from 30 October 2022, Portugal's new Digital Nomads Visa, has made it incredibly easy to live in Portugal and work remotely for an international company. 
In this article, we will focus on providing you with an in-depth guide to working in Portugal for expats, the Digital Nomad Visa, and finding work in the country. 
In this working in Portugal article we'll run over the following:
Digital Nomad Visa

D7 Visa

How to get a job in Portugal as a foreigner

Minimum wage and average salary

Most in-demand jobs in Portugal for expats

Self-employment and owning a company in Portugal

Advice on working abroad

Business culture

Social security and benefits

Plus much more!
Digital Nomad Visa
Portugal is a haven for digital nomads and is continuously embracing initiatives to make the country appeal to remote workers. Take Madeira's Digital Nomad Village, an entire village dedicated to digital nomads.
The Digital Nomad Visa, which will launch on 30 October 2022, allows remote workers to live and work in Portugal. One of the great perks of the Digital Nomad Visa is that you can travel throughout the Schengen Area without having to apply for a visa and deal with border control.
The new visa requires that individuals earn four times the national minimum wage in Portugal, which totals around $3,350 (€3,040) per month. Applicants can either apply for a temporary stay visa for up to one year or a residency permit, which they can renew for up to five years.
To apply, you will need to visit the Portuguese Consulate in your home country or at SEF (Serviço de Estrangeiros e Fronteiras) in Portugal. You will be required to show your proof of income for the previous three months, tax residency documents, and either your employment contract or proof that you are self-employed.
D7 Visa
If you are looking to move to Portugal and work in the country, not remotely, then the D7 visa is an excellent option for you. This visa option allows you to live in Portugal as long as you provide evidence of reasonable passive income. The D7 Visa is an affordable and attractive Portugal immigration visa option. To qualify, you will need to earn the minimum wage as determined by the Portuguese government. You can find out more about this visa in our article on the Portugal D7 Visa.
Connect with Like-Minded Expatriates
There are many employment opportunities that are open to those working in Portugal or looking for work in the country, particularly in the tech and startup fields. For those that are seeking work in Portugal, many companies are moving to the country, particularly for the developmental side of their products, and, therefore, tech jobs are often in high demand.
For example, Websummit, the largest tech festival in the world, moved to Lisbon, Portugal, in 2016, cementing the Portuguese capital as a key place to be in the world of innovation and tech.
Alongside more established companies, many startups seek to set up shop in Portugal. If you are looking to work in a startup, Lisbon and Porto could provide you with excellent opportunities to find an exciting, young, dynamic startup where you can join their ranks. Here, you should also be able to connect with like-minded expats who have similar passions to yours.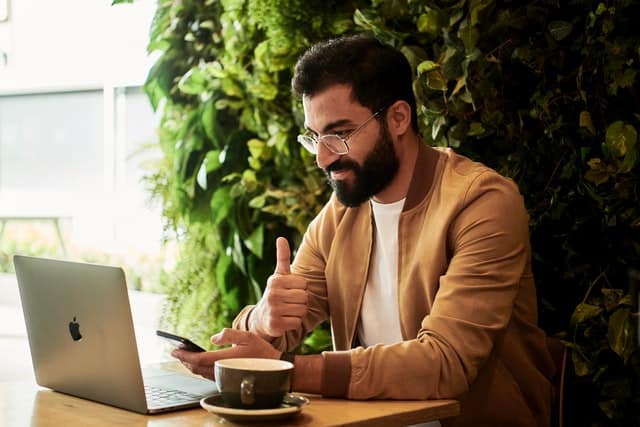 How to Get a Job in Portugal as a Foreigner
This and the following sections will focus on foreigners that are looking for work within Portugal.
Although it can be tedious, the first step in working in Portugal for expats is to look for a job. Note that if you are thinking about working in Portugal, it may not always be a straightforward process. However, if you have the right academic qualifications and required experience, you should be able to find a job in the country.
Bear in mind that for most jobs in Portuguese companies, you will be required to speak Portuguese to some level. Learning Portuguese will make it far easier to find a job while also making it easier to get to grips with Portuguese life in general.
However, you should be able to find international companies where the working language is English or language jobs where you can take advantage of the language that you speak. You can find higher salaries in international or larger companies.
To find jobs in Portugal for English speakers, here we will provide you with some Portugal job websites and other sources:
First things first, however, you will need to see if you are eligible to work in Portugal.
You may find that on some websites you can find jobs in Portugal for foreigners with visa sponsorship, which is a good thing to be aware of. Another thing to note is that there are some job opportunities, particularly international companies related to communications, where you may be able to find jobs in Portugal with accommodation included, as some sort of package.
Given the influx of people working remotely, some companies may offer hybrid models or work-from-home models. Online jobs in Portugal for English speakers have become more commonplace following the COVID-19 pandemic.
Requirements and Eligibility to Work in Portugal
As Portugal is a member of the European Union (EU), EU citizens do not need a work permit to live and work in the country. EU citizens will only need to register their address with the city hall and make sure that they have a Portuguese tax number, which they can get at a Finanças office.
If you are a third-country citizen, you will need to apply for a visa beforehand. This will entail you already having a job contract or a promise of a job contract, and you will need to apply for a residence permit once you are in the country.
Job Opportunities in Portugal for Foreigners
So, what is the Portuguese job market like at the moment? Unfortunately, unemployment in Portugal is one of the highest in Europe. Additionally, expats who do not speak English may find it hard to infiltrate the strong Portuguese-speaking job market.
However, as we've mentioned, increasingly, international companies are establishing themselves in Portugal which is making it easier for expats to work in the country. Job opportunities in tech and IT, marketing, and other online jobs are on the rise.
Work in tourism and real estate has also long been a safe option for expats looking for work in the country. For hospitality businesses, you will need to speak good English. However, as most Portuguese speak very good English themselves, you may need to speak other languages, such as German, French, or Spanish. With strong language skills, becoming a language teacher could also be an option open for you.
The safest and most stable way to kickstart a career in Portugal is to secure a job before you move to the country, regardless of whether you need a work visa and permit to remain in the country. If there is a particular company that you would like to work for, keep an eye on their recruitment page to stay updated on any opportunities in your field of expertise.
How to Apply for a Job in Portugal
The best way to secure a job in Portugal as an expat is to make sure you understand the Portuguese job market. Follow their CV style and know about the process of interviews and networking events.
Portuguese CV tips
Most Portuguese CVs are divided into three separate sections. Firstly, your personal details, then your recent professional experience, and, finally, your most recent qualifications or degrees. However, you are free to choose a structure that best suits your professional qualifications, and shows your personal set of skills. Here are just a few tips that are worth keeping in mind.
Short CVs are highly appreciated, and one page should be sufficient to highlight your fit for a job opportunity. Note that some positions may require you to go into more detail about a particular technical detail. If this is the case, your CV should be a maximum of two pages.
Begin with your personal details, including your name, nationality, date of birth, and your city of residence. Attaching a picture is more common practice in Portugal, and some recruiters advise attaching one, but again this is up to you. Include your contact details and hyperlinks to professional websites, if applicable.
Your professional experience section should start with the most recent first, for ease of reading for the recruiter. List the duties that you carried out.
Thirdly, your education and qualification, again starting from the most recent first.
You can also list hard and soft skills and any relevant hobbies.
Submit your CV in English if you do not speak Portuguese or the language required for the job.
Cover letter tips
Cover letters are not mandatory, but many companies will ask you to attach a cover letter. This is a good way to show your experience and how you would be the perfect fit for the role or the company.
Required references and qualifications
Required references and qualifications are not always required, but make sure that you pay attention to the job offer specifications as some recruiters will ask for them.
As a general rule, you will not need to show proof of your qualifications, at least at the first stage of the application process. However, if you progress through the stages, you may be asked for proof of your qualification.
Interview tips
How you present yourself for interviews is very important, and this is no different in Portugal. When in doubt, opt for a slightly more formal dress code, although it is worth paying attention to the company culture. For example, startups may have more casual attire than large consultancies, so try to dress accordingly.
Networking tips
Networking can be one of the best ways to find the perfect job for you. Particularly in the larger cities of Lisbon and Porto, you will find many networking events where you can meet potential employers in a casual setting. You will likely find people with similar interests or from your specific sector.
Minimum Wage and Average Salary
The average salary in Portugal is much lower than in many other Western European countries. However, it is important to balance this out against the considerably lower cost of living.
The average salary in Portugal is €1,100 per month, and the minimum wage is around €740 per month. The minimum salary in the country is established by law.
The average salary in Portugal
The average annual salary in Portugal varies by profession, qualification, years of experience, and so on. For a skilled worker, the average annual salary is around €22,500 ($24,700).
Most in-demand jobs and how much they pay
Portugal is heavily reliant on tourism, and it should therefore be no surprise that employment in the tourism sector and in hospitality is often in high demand. Tourism jobs in Portugal for English speakers are worth checking out if you are looking to work in the country. Alongside this, communication, tech, and healthcare are also often much sought after.
Lisbon, Porto, and Braga, in particular, are blossoming into tech hubs. If you are a web developer, then you should be able to find a good job in these locations. Here we'll provide you with some information about how much you can expect to be paid in these professions.
Average annual salaries
Here are some common profession types for working in Portugal and the respective annual salaries, in €.
Accountant: 21,000
Architect: 20,000
Doctor, general practice: 25,800
Help desk technician: 10,000
Hotel manager: 80,000
Marketing manager: 27,000
Nurse: 12,000
Product manager: 39,000
Receptionist: 12,700
Software engineer: 22,000
Teacher: 13,000
UX Designer: 22,000
Web developer: 15,000
Self-Employment
In this part of our working in Portugal article, we'll delve into the topic of self-employment in the country.
How to be self-employed in Portugal
There are different ways to be self-employed in Portugal. The first challenge you will have is knowing which type of business to set up. Companies are usually divided into two categories, which are based on the number of employees.
Those with only one employee are referred to as pessoa singular.
Companies that employ more than one person are referred to as pessoa colectiva.
Working as a freelancer or sole trader in Portugal
If you are going to be a sole business owner or a freelancer, you need to register the start of your business with Finanças before doing any type of trade. You might be able to pay your taxes with a simplified tax regime as long as your business' turnover does not exceed €200,000 ($220,000). Freelancers often work under a taxation regime called recibos verdes (green receipts).
You may start a business as an empresario em nome individual. Be warned that in case of debt, your personal assets are at risk with this type of business. If you want to avoid this, you can create a unipessoal limitada, which separates your personal and corporate assets but excludes some fiscal benefits and requires a minimum capital investment of €5,000 ($5,500).
Owning a company in Portugal
If you are going to set up a business in Portugal with more than one employee, there are many types of legal entities that you will be able to create. These include a Public Limited Company,  (sociedade anónima), Private Limited company (sociedade por quotas), Limited Liability Partnership (sociedade em comandita), cooperativa, among others.
The above business types are each first created at the Finanças (Portuguese Tax Office). We recommend speaking with an experienced accountant who will be able to sort out any issues that you may face when choosing the correct types of business and even help you do your taxes, which can be complicated.
Top self-employed jobs in Portugal for expats
Freelance work in Portugal is no different from elsewhere in the world, with many positions, such as accountants, designers, marketers, developers, consultants, and writers, among the common job types.
You can also begin your business in the tourism sector in Portugal, which is one of the cornerstones of the Portuguese economy. The number of tourists visiting Portugal is constantly growing, so this is a safe bet for a business.
Self-employed benefits in Portugal
If you are self-employed in Portugal, you will need to declare your turnover and pay social security contributions to enjoy most of the benefits that other employees are able to receive.
Self-employed are protected by Social Security in case of health issues and there are unemployment benefits for owners of establishments that are registered as limited companies and independent workers who work primarily with a single employer.
Get advice on working abroad in Portugal
Working in Portugal as an expat, you will no doubt come across differences compared to the working culture of your home country. It is always best to be prepared when it comes to working abroad in Portugal. Make sure you know a little bit about work etiquette in the country, the working hours, what is expected of you, and what you can expect from an employer.
Get advice from fellow expats who are working in the country to get up to speed on the culture so that you can smoothly transition to your new job in the country.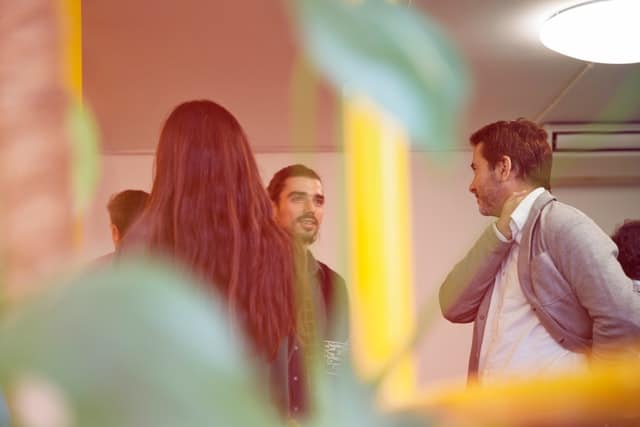 Business Culture
Working in Portugal can be an exciting place to work. The country's business culture is generally quite balanced, but this will depend on the type of company that you work for. The Portuguese are very good at separating their professional life from their personal life and aim for a healthy work-life balance.
What is the work culture like in Portugal?
As previously mentioned, the culture in Portugal will vary from company to company. As a rule of thumb, startups will be fast-paced, with less bureaucracy, while more traditional industries may be with clear hierarchies. You should be able to get a feel for the company dynamic through the interview stages and talking to your new colleagues.
Working days and hours
A typical working week in Portugal is 40 hours in total from Monday to Friday. Each company can set its own schedules, but the typical workday is from 9 am to 18:30 pm, with a lunch break.
Portuguese workplace dress code
The Portuguese workplace dress code will depend on the company that you work for. You will find that many companies have a business casual look, but be sure to understand the company policies.
Startups are likely to have a more relaxed attitude in terms of dress code. On the other hand, some businesses, such as consultancies, will require more formal attire.
Social Security and Benefits
The Portuguese social security system grants taxpayers access to free healthcare or benefits in case of unemployment, invalidity, illness, etc. Foreigners, provided that there are legally residing in Portugal, can get a social security number.
For more information on how to access the Portugues healthcare system, check out our Expats Guide to Portugal's Healthcare System.
What is the Social Security number in Portugal?
Your social security number in Portugal will be called a NISS (Número de Identificação de Segurança Social). It is an 11-digit number that identifies you for employment and social security benefits.
How to get a Social Security number in Portugal
If you are working in Portugal as an employee, your employer will notify social security at the beginning of your working contract. Your employer will need to have your visa with them to prove that you are legally able to reside in Portugal so that they can properly register you with social security.
You will be asked to sign this form, which your employer should complete. When your work contract is submitted, you will then receive your social security number.
For self-employment, you will need to apply for a social security number yourself. You will need to submit the correct form, along with other documents that are required, to the social security office in your place of residence.
Note that you will not be granted a social security card in Portugal. Even though Portuguese citizens have a specific social security card, expats are given a piece of paper when they register, which will have their social security number on it.
Documents to register with Social Security as an independent worker
All citizens will need to provide the following documents:
RV1000-DGSS form
ID from your country of origin
Portuguese tax number
Non-EU citizens will also need to provide the following documents:
Passport
Residence permit, Título de Residência
When you have registered with social security, you will be able to take care of most procedures online, via the social security platform Segurança Social Direta.
Social Security benefits in Portugal
As a Portuguese taxpayer, you are protected by the Portuguese Social Security in the following instances:
Unemployment
Work injuries and other health conditions
Sickness or disease
Old-age pension
Maternity and paternity
Invalidity
Death
Maternity and paternity leave
Social security in Portugal is generally pretty good. However, one aspect where it could perhaps do better is maternity leave, which is one of the shortest in Europe. Nonetheless, it provides Portuguese taxpayers the option to extend their maternity leave in return for reduced benefits, and there is the option for joint parental leave.
If you have paid social security contributions for at least six months, then you will be entitled to parental leave and its benefits, in addition to the quarter that immediately precedes the month of the birth. During this time of parental leave, each parent is excused from work and from paying social security contributions.
Parental benefits
The aforementioned benefits are the following:
Pre-natal benefit for pregnant women who earn less than €9,150
Parental benefits are provided to both the mother and father during the period that they are absent from work
Benefits for parents that have economic difficulties
Risk pregnancy benefits
Termination of pregnancy, including for parents that have economic difficulties
Extended parental benefits
Benefits for grandparents that are caring for the child
Maternity and paternity leave in Portugal
Both the mother and the father are entitled to leave and benefits in Portugal. Both have a mandatory time period of leave, which is longer for the mother.
How long is the parental leave in Portugal?
Parental leave lass either 120 days or 150 days and can be shared between both parents. Regardless of the duration or how it is split between the moth and father, the mother's leave is mandatory. If you do not ask for shared parental leave, then the entire leave time is given to the mother by default.
With regards to maternity leave, mothers are entitled to 72 days of leave, split into the following:
A maximum of 30 days' optional leave before childbirth
42 days, or six weeks, of mandatory leave after childbirth
With regards to paternity leave, fathers have a mandatory leave of 15 working days, split into the following:
Five consecutive days immediately after the birth
Ten days within the first 30 days after the birth. Note that this does not need to be consecutive.
Fathers are additionally entitled to ten optional leave days within the period of the mother's leave. Note that this does not need to be consecutive.
Maternity and paternity benefits will depend on the duration of the leave of your choice. If you decide on 120 days of leave, then you will receive 100 percent reference income (remuneração de referência). If you opt for 150 days of leave, then you will only be entitled to 80 percent of the reference income.
You will need to check all the social security forms that you may be required to complete if you need to inform them about your parental status.
Communities in Portugal
One final piece of advice that we cannot emphasize enough is to make use of networking events. Particularly in the bigger cities of Lisbon and Porto, there is always something going on. Check expat groups, Facebook events, and startup summits to get to grips with networking and maybe even find your next exciting new job.
If you are looking to move to Portugal and are looking for visa options, and are not looking into the Portugal Digital Nomad Visa or the D7 Visa, introduced at the start of the article, consider the Portugal Golden Visa, which allowed you to secure residency in exchange for a qualifying investment into the county.
Note that if you are looking to begin working in Portugal as an American, or as another non-EU citizen, you will need to have a valid visa.
For further information about working in Portugal, you can consult these articles:
Frequently Asked Questions about Working in Portugal:
Is it easy to get a job in Portugal as a foreigner?
It can be difficult to get a job in Portugal. However, the tourism and tech sectors are continually growing, so you should be able to begin working in Portugal without too much difficulty. Additionally, many international companies are moving to Portugal, so it is becoming easier to find a job in the country.
How can a foreigner get a job in Portugal?
To work in Portugal, foreigners may not find it so easy. However, in the tech and tourism sectors, you should be able to find a job. Additionally, Portugal is a favorite with digital nomads, and many cities, such as Lisbon, Porto, and Braga, have become tech hubs. 
The Algarve, in the south of Portugal, is also a good place for foreigners to work, particularly if they are working in the tourism sector. Plus, if you are able to work remotely, the Algarve is a great place to choose to work from, with sun-filled days and a high quality of life. 
If you are a non-EU, non-EEA, or non-Swiss national, you will need a visa to work in Portugal.
Can foreigners work in Portugal?
Yes, foreigners can work in Portugal. EU citizens will easily be able to work in the country. However, if you are looking to begin working in Portugal as an American, a UK citizen, an Indian, or other non-EU citizens, then you will need to have a valid visa.
Is Portugal a good place to work?
Yes, Portugal is an excellent country to work in. However, you will need to bear in mind that salaries are low compared to other countries in Western Europe. Nonetheless, you will find jobs that pay well and, additionally, the cost of living in the country is generally much lower than in other counties. Working in Portugal can be a very good idea.
What types of jobs are available in Portugal?
In Portugal, jobs in the tourist and hospitality industries are the most in demand. There are also many job offers in customer service, retail, resorts, hotels, and restaurants. Tech-related IT jobs are expanding, and vacancies from call centers are nearly always accessible.
How to get a job in Portugal as an expat?
To get a job in Portugal, you should check websites such as Linkedin, Indeed, and Glassdoor. The process of getting a job in Portugal is the same as anywhere else. As there are many international companies now in Portugal, if you speak English, you should be able to get a job in the country. Popular sectors include tech and tourism. While it may take some time, you should be able to successfully score a job in the country.