The Portuguese capital of Lisbon is a stunning European city with a picturesque blend of history, neoclassical architecture, a buzzing nightlife, and great shopping opportunities. The city is quite big, however, and divided into a number of different distinguishable neighborhoods. To help orientate you, here's a bit more about the best neighbourhoods in Lisbon.
What are the best neighbourhoods in Lisbon to live in? The answer depends on what you are looking for and your personal preferences.
The following guide lists all the positives and negatives of the different neighbourhoods in Lisbon to help you decide where to live in the city.
About Lisbon
Lisbon, one of the oldest cities in the world, boasts a number of historical wonders. The majestic Castelo de São Jorge stands elegantly over the city centre, and various galleries and museums offer a chance to tourists to explore a Portugal of the past.
The city is a bustling, thriving cultural hub; restaurants and bars offer both authentic local cuisines and world-class eateries, while independent boutiques and upscale shopping establishments mean amazing shopping opportunities. The warm, Mediterranean climate of Lisbon makes it a popular destination for a European city break among tourists.
It has a modern transport system with a fantastic metro, train, and bus network that connects the city and a tram system that is reasonably priced and efficient. Lisbon offers something for everyone – whether you are looking for modern sleekness, upscale luxury, or budget convenience.
Read more about the reasons to live in Lisbon.
How many neighbourhoods does Lisbon have?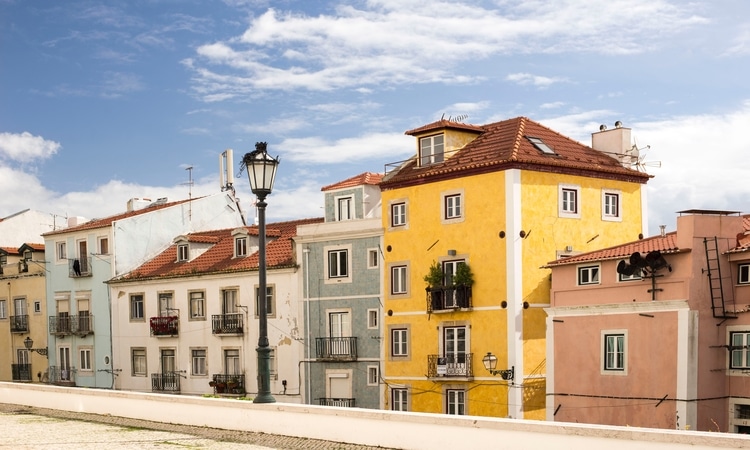 The historic centre of Lisbon has been gaining popularity among tourists and new residents steadily. Many foreigners as well as Portuguese are investing in real estate.
Many foreigners find luxury apartments at much lower prices than in their home cities.
Best Neighborhood in Lisbon
Each neighbourhood has its own charm and individual characteristics. They are like miniature cities in themselves, with a fantastic selection of places to eat, things to do, and quirky atmosphere. When you travel from one district to another, it is like stepping into an entirely different world, opening up new opportunities and experiences.
Which ones are the best for living?
The answer depends on what you are looking for and your personal preferences. Here is a basic rundown of all the positives and negatives of different neighbourhoods in Lisbon to help you decide where to live in this city.
Baixa
The buzzing downtown district of Baixa, in the middle of the Portuguese capital, stretches from the central avenue of Avenida da Liberdade down to the picturesque riverfront, the Praça do Comércio. This area was completely rebuilt after the earthquake of 1755 and now presents a stunning example of neoclassical architecture.
Baixa has an elegant European feel with cosmopolitan cafes scattered across sprawling squares inviting visitors to sit and enjoy a relaxing cup of coffee. Rossio, the main square of Lisbon, is a major attraction in the area.
Exquisitely tiled art-deco shop fronts and unconventional street performers vying for the attention of pedestrians make this a fun area for a leisurely stroll.
What's on?
If you choose Baixa for your stay, then walking is a great alternative. There are attractions as well as shops within walking distance of Baixa. In the last few years, accommodation in Baixa has experienced a boom due to middle-aged investors.
Baixa has a grid of shopping streets where each has its speciality. Most of these shops are now occupied by tourist shops and bank headquarters. The apartments here are quite spacious providing lucrative investment opportunities. However, this area is nearly deserted at night.
Chiado
The artistic and chic neighbourhood of Chiado is one of the most popular and fashionable places to be seen. A must for those who love shopping, delicious food, and art, the elegant and charming Belle-Epoque shop fronts along with opulent theatres and lavish cafes make for an unforgettable holiday.
Chiado is also well-known for its literary past. Many 20th century writers are known to have penned their famous works behind the facades of these colourfully tiled houses and age-old cafes.
Chiado has some of the best restaurants such as Belcanto which holds two Michelin stars. It also has the world's oldest bookshop which was opened in 1732.
Where to live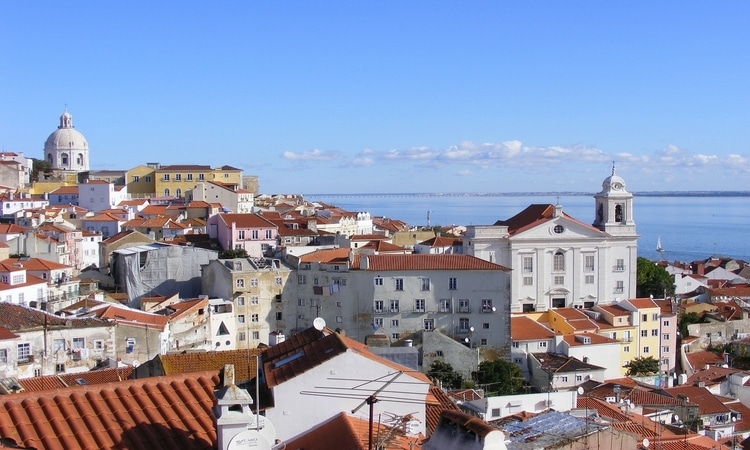 The hotel options in Chiado are a little more upscale as compared to the neighbouring Baixa. The 18th-century buildings in this neighbourhood have been converted into elegantly designed hotels that offer beautiful views of the city skyline.
You can also find some budget-friendly studio apartments here. The public transport links in Chiado are fantastic, making it easier to travel across the city. This neighbourhood is perfect for people who do not have a car.
Read our guide about how to buy a house in Portugal.
Bairro Alto
Famous for its nightlife, Bairro Alto is the place for you if you want to party. The central area of this neighbourhood comes to life as night falls with various bars and restaurants opening up in anticipation of the night ahead.
There is a festive, fun vibe in the air as people sit around in these bars drinking beer, eating delicious food, and hanging out with friends late into the night. During daytime, Bairro Alto is much quieter, but there are some quaint shops and narrow cobbled streets that are worth exploring.
After spending the night dancing in Lisbon's best clubs, you can spend the day relaxing in the quiet streets. Elegant boutique hotels full of character and style offer a luxurious respite and great value for money away from the lively nightlife of the city.
Walking around
Transport is a bit tricky in this neighbourhood as streets are narrow, uphill, and old. But you can find buses at the nearby Principe Real. Walking is the only way to enjoy the city but if you choose to stay in Bairro Alto, make sure that you are fit to take on the steps and slopes – if not, you can always find a taxi.
Alfama
The oldest neighbourhood in Lisbon, Alfama, means hot fountains. Alfama is home to some of the most iconic tourist attractions such as the 12th century Se Cathedral and the St. George's Castle.
It is also the birthplace of the authentic and distinctive Portuguese music genre Fado. The genre started way back in 1820 and is now played in restaurants and bars all over Lisbon.
Houses and apartments
In Alfama, you will find a spirit of local community and the charm and soul often associated with small towns. There are many renovated homes with wonderful views of the river which can be rented at bargain prices. These luxury accommodations are great for a short stay due to their central location and the best views the city has to offer.
However, this neighbourhood has narrow medieval streets that are often impenetrable by cars. Many buildings are in need of repair while parking space is non-existent. There are no elevators in these buildings, and the apartments are small.
Avenida
The neighbourhood of Avenida da Liberdade is an upscale district where you will find some very expensive property along a mile-long strip. If you are looking for historic luxury hotels alongside designer boutiques and embassies, then this is the neighbourhood for you. Many top attractions are just a short walk away, or you can try the convenient metro that is right at your doorstep.
Transportation links are great, but apartments can be a bit expensive in this area. However, in the evening, you can visit the bars along the central boulevard or listen to the buskers as they strum into the night to relax after a day spent sightseeing.
Best neighbourhoods for students?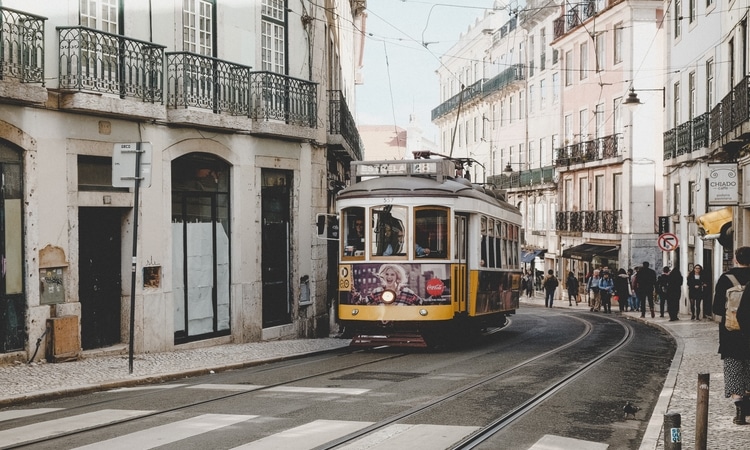 Various neighbourhoods are popular among students because they are much affordable and are closer to universities. They are:
Arroios
Along the neighbourhood of Avenida Almirante Reis, this residential, working-class area is very popular among students due to its affordable residential buildings, central location, and great transport connectivity.
São Sebastião
Part of the Avenidas Nova Freguesia, Sao Sebastião, has convenient public transport connections to the main universities of the city. In this area, you will find a student living in almost every building. Some places like the Bairro Azul is completely occupied by students.
Is it expensive to buy a house?
Certainly, buying a property in Portugal can be a great investment. Happily, there are no restrictions on foreigners buying properties in the country and you may even be eligible for a 'golden visa' if you buy a property that is over €500,000, giving you residency for five years.
According to Instituto Nacional de Estatísticas (INE), Lisboa registered the highest average price in the country, reaching € 2,581 m², an increase of 20.4%.
Other cheaper cities are Cascais (€ 2.004 / m²), Sintra, Amadora (+ 13%) and Estoril. In Moita, 40 km from the centre of Lisbon, the cost of a property is € 617 m².
Is it expensive to rent a house?
Renting a house in Portugal is an economical option. With the average rent being about 46% higher in the UK than in Portugal, you could be making a serious saving whilst enjoying a much sunnier climate.
To give you some idea of how rent prices compare, a one-bedroom flat in the centre of Lisbon costs just €670 per month, while a similar property in London would set you back more than double this price.
Read more about the cost of living in Portugal.