Avenidas Novas is a historical district reminiscent of the 19th century. It's situated in Lisbon, home to charming cafes, boutique shops, and leafy green streets. The main avenue, Avenida da República, is majestic, lined by modern buildings and luxury shops resembling the Champs De Elysees boulevard in Paris.
When it comes to investing in property, Avenidas Novas is up there in the top five Lisbon neighborhoods to consider. Not only does the neighborhood have unique properties for sale, but it's also home to a budding community of retirees, expats, and families. 
Let's take a look and see what Avenidas Novas is all about.
Buying a House in Avenidas Novas
Avenidas Novas is located northeast of the famous Parque Eduardo VII and is often associated with upper-middle-class communities. Split by perpendicular streets filled with luxury high-end shops, this district is home to many businesses and companies who've set up shop here. But make no mistake, it's a residential district through and through, complete with smaller, leafy green streets,  local pastry shops, cafes, restaurants, and boutique shops. 
Somewhat resembling Paris, Avenidas Novas is considered the glamorous part of Lisbon, filled with skyscrapers, postmodern bling-style luxury hotels, and green squares where you can sit back, relax, and sip a coffee in the sun.
These make the area a fantastic location for investors looking to land a solid property investment. 
Why buy a house in Avenidas Novas?
When it comes to buying property in Portugal, location is everything. 
Here are four reasons why Avenidas Novas is the location for a property investment:
The area is considered modern, high-end, and, above all, safe.

A considerable number of companies are based here already, and its surrounding areas are easily considered as serving as Lisbon's business center.

In the heart of the district, the Calouste Gulbenkian Museum, with its urban gardens, is not to be missed.

If anything, there's too much shopping choice, with the Amoreiras and El Corte Inglés shopping centers offering excellent merchandise for ardent shoppers.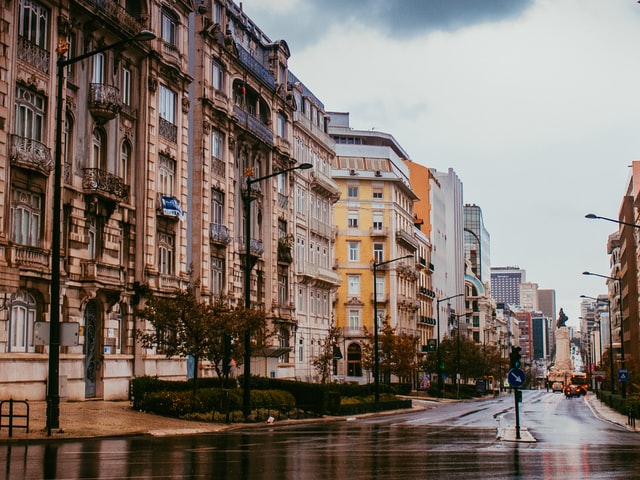 Modern neighbourhood
There are many draws to investing in the Avenidas Novas district. Currently, there are a lot of ongoing developments, particularly in restoration projects in residential real estate, and expats have increasingly snapped up properties for the Portugal Golden Visa. It's no surprise as to why. The district is well served by public transport, including the subway system, green parks, museums, and diverse architecture. 
That's not all. The average price for a renovated apartment is between €5.200 and €6.500 per m2. Ultimately, properties in this district offer a strong return potential in the medium and long term as demand is greater than supply, which increases the attractiveness of the area.
Excellent transportation links
The Avenidas Novas district may not be uber-central, but it's definitely well-connected. You have both the subway stations of Entrecampos, Campo Pequeno, Saldanha, Picoas, Parque, Marques de Pombal, and Sao Sebastiao in your corner, but also the major train station of Entrecampos that connects to the rest of the country. There are also direct buses heading across the bridge to Costa De Caparica, where you can enjoy some gorgeous beaches and surf when the weather gets pleasant. The Humberto Delgado Airport is 4.5 kilometers away.
What To Consider When Buying a House in Avenidas Novas 
So you're set on buying property in Avenidas Novas. What now? Here are some important points to consider before jumping ship.
Neighborhood is everything
Buying a property abroad is a rewarding experience, but it's important to not rush and do some homework before you buy. Inquiry into the neighborhood, comb through a list of infrastructure projects that might be launching soon in the area, or better yet, speak to residents in the area to get a better idea of the neighborhood. 
Prices 
Avenidas Novas is by no means a cheap area to invest in, but then again, it's not the most expensive district either. Factor in the property price, stamp duty, agency fees, and application costs when scouting for a property, considering costs can quickly add up. The average asking price for property in 2022 was €7,073 per square meter. 
Property evaluation
Although not required by law, it's a good idea to get a property evaluation done on any property you're considering buying beforehand. Older houses, in particular, can be ridden with problems that can quickly become expensive to fix. Your solicitor can help you find a reliable, registered surveyor to conduct the evaluation on your behalf.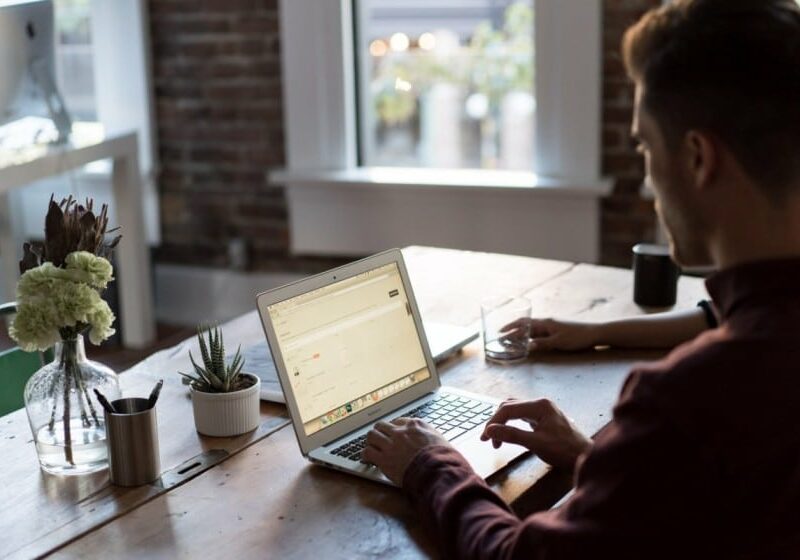 Paperwork to support your application
Buying a property is somewhat of a bureaucratic process, filled with paperwork requirements. Make sure you're on top of all the application requirements, and can easily enlist the help of an independent buyers agent to ensure all your paperwork is in order.
And here's an extra tip for you: It's best to consult professionals who have an AMI license to practice real estate brokerage in Portugal. One last thing to fag here is that ensure your documents are translated for future reference. 
Things To Do in Avenidas Novas
Considering Avenidas Novas is a huge district, you'll never run out of things to do and see here. Below are some of the not-to-be-missed spots to check out in the area.
Calouste Gulbenkian Museum
It's a given that the Calouste Gulbenkian Museum, along with its gorgeous gardens, is considered a masterpiece in Portugal. For art lovers, this is Lisbon's must-see museum, whereas the park is the perfect spot to take a stroll, read a book by the stream, or feed the ducks. 
Fonte Luminosa
This monumental fountain got its name from a light show that happens every evening. There are many bakeries dotting the fountain, so you can easily sit down, grab a beer and enjoy the view.
Pimenta Palace
The Pimenta Palace is an 18-century palace built for a nun, who so happened to be the king's mistress. The palace holds the city's history together, taking visitors through the Roman, Visigothic, and Moorish times right down to today's contemporary times. The palace has a gorgeous garden with peacocks and large ceramic animals, making it the perfect place to go for a walk. 
Campo Pequeno Arena
Campo Pequeno is so much more than a bullfighting arena. Its majestic red brick building goes back to the Moorish times, complete with oriental-style domes and arches where bullfighting still takes place (every Thursday, from Easter to October). But mostly, this arena is used for music gigs and events. The lower level boasts a mini shopping mall, a food court, and a cinema.
Parque Eduardo VII
As one of central Lisbon's largest parks, this park is made up of 26 hectares, holding greenhouses, Padel and Tennis Courts, fantastic restaurants, and plenty of spots in the shade to enjoy a picnic or get immersed in a good book.
El Corte Inglés: 
Avenidas Novas wouldn't be complete without its shopping mall giant, El Corte Ingles. It's a huge department-type mall where you can find everything you may ever need here, including electronics, food, clothing, shoes, and the works. 
Conclusion
Avenidas Novas is a fantastic district to consider for a property investment. Not only is it packed with many a shopping center, quiet leafy-green streets, history, and culture, but its property market is healthy, showing no signs of slowing down. If anything, the area already hosts working professionals, expats, families, and retirees, ensuring your investment will be a profitable one. 
How Can We Help You Find Your Dream Property?
Our mission goes beyond standard real estate services. Here's how we stand out in making your property dreams come true:
LOCAL KNOWLEDGE: We have offices throughout Portugal, ensuring a strong presence from the mainland to the Azores and Madeira. Additionally, we're recognized members of the AIPP (Association of International Property Professionals).
INDEPENDENT SERVICE: We don't represent any specific development or project, ensuring our advice remains impartial. By objectively analyzing every opportunity, we focus on maximizing your investment prospects. We partner with various agents, sellers, promoters, and developers, ensuring a broad spectrum of property options. Our goal is straightforward: to help you find the best property at the most favorable price, whether you're buying or renting.
STREAMLINED PROCESS: We provide a dedicated real estate consultant paired with a top-notch client management system for smooth information exchange. With the aid of advanced technology, like metasearch tools, we guarantee expansive market coverage. Our viewing itineraries are tailored to your needs, and we're always ready to assist, be it in-person or on your behalf. When it comes to pricing, we use data-driven analysis to ensure you get the best deal. And, to make your journey smoother, we assign a dedicated onboarding account manager for every client.
ALL-ENCOMPASSING SOLUTION: Navigating financial aspects? We're here to guide you through finance options and manage the required documentation. If you need property management solutions or connections to builders, architects, designers, and gardeners, we have you covered. Relocating? Our concierge services are designed to assist in everything, from securing accommodations to handling utility connections.
TRANSPARENCY AND PRIVACY: We operate with a commitment to GDPR compliance, ensuring your data is protected. Expect a clear and detailed pricing model from us, without any hidden surprises. Plus, we provide independent due diligence services to ensure every decision you make is informed.
Exploring Visa and Immigration Options for Portugal
If you're considering making the move to Portugal, it's essential to be informed about the various visa and residency options available. The Golden Visa Portugal program is an attractive option for many, offering residency to investors and their families. For those eyeing retirement in this beautiful country, the Retirement Visa (D7) is tailored for you. Digital nomads can take advantage of both short and long stay options with the Nomad Visa (D8). Meanwhile, the NHR - Non Habitual Tax regime provides significant tax benefits for new residents. 
For the entrepreneurial spirit, Portugal offers the Entrepreneurship/startup Visa (D2) - Start-up Visa (open company) tailored for those looking to establish their businesses in the country. Those with specialized skills can explore the Work visa for highly qualified employees (D3). Additionally, if you have Portuguese ancestry, you might be eligible for Citizenship by descent. 
However, moving to a new country isn't just about visas. If you're thinking of buying property, our guide on Buying Property in Portugal can offer invaluable insights. Dive deeper into the immigration process with our comprehensive Portugal immigration guide. For Americans specifically looking to relocate, we have curated information on Americans moving to Portugal. Lastly, one can't forget the importance of the NIF (Tax Registration Number), a crucial step in any relocation process. 
Frequently Asked Questions about Buying Property in Avenidas Novas:
Why should I buy a house in Avenidas Novas?
Avenida Novas is a modern, high-end part of the city, where many companies are based. Here you are in a very safe part of central Lisbon, where you can find your oasis of calm at Calouste Gulbenkian Museum with its picturesque urban gardens. Here, you'll also be surrounded by shopping facilities, such as Corte Inglés and Amoreiras, where keen shoppers can head to whenever takes their fancy.
What are the property prices in Avenidas Novas?
The average asking price for property in Avenidas Novas in 2022 was €7,073 per square meter. 
Is Avenidas Novas a good place to live?
Yes, if you live in Avenidas Novas, you'll be living in one of the safest parts of the city. You'll also have lots of different shopping options, luxury and affordable restaurants, hip cafes, and quiet leafy green streets. This is a lovely part of Lisbon to live where you have sweeping sea views in parts of the neighborhood and many parks to enjoy. Plus, the neighborhood has a very exciting nightlife scene, with many wonderful rooftop hotels where you can enjoy the fabulous views of the city.