The Portugal Golden Visa program is a popular initiative among non-EU/EEA nationals, as it allows qualifying candidates to secure a Portuguese residence permit along with their family members. This scheme is extremely popular and often regarded as one of the world's best residency by-investment programs.
As part of the Golden Visa application process, foreigners have to make a significant direct investment in the country. To date, over 12,000 investors have been rewarded with permits, illustrating just how successful the program is.
While there are various investment routes to a Portugal Golden Visa, one of the cheapest options was the Portugal Golden Visa €280k properties. However, due to new legislation that came into force on 7 October 2023, this investment option, along with all real estate investments, is no longer eligible for the Golden Visa.
In this article, we'll break down what the €280,000 real estate option was before delving into other investment routes that still qualify for  Portugal's Golden Visa program.
For more information about these changes, you can consult our article: Portugal Golden Visa Changes, Updates, and New Rules.
IMPORTANT UPDATE: PORTUGAL GOLDEN VISA - OCTOBER 2023
The Portugal Golden Visa program has recently undergone substantial changes. The new legislation is now in effect, and it's crucial to note that real estate investments are no longer a valid qualifying option within the program.
However, several attractive investment routes still maintain their eligibility for the program. Please refer to our comprehensive guide: Portugal Golden Visa Ultimate Guide.
Portugal Golden Visa: €280,000 Real Estate Acquisition
The real estate investment option to qualify for the Portugal Golden Visa is no longer open. 
Before the changes came into force on 7 October 2023, property investment options were as follows:
Residential real estate investment: Investors could buy residential real estate in designated interior areas of Portugal worth at least €500,000. If the residential property was located in a low density area, a 20 percent discount was applied to the investment, bringing the lump sum to €400,000.
Lower density areas are designated according to the population of the region. If the area has less than 100 inhabitants per square meter, it is considered a low density area. Also, for a region to be qualified as a low density area, the gross domestic product per capita has to be below 75 percent. The goal is to attract investors to less accessible areas and draw capital to underdeveloped areas in Portugal.
Commercial real estate: Applicants also had the option of buying commercial property (office space, shop, unit in a qualifying condominium, space inside a shopping mall, etc.) anywhere in Portugal worth at least €500,000. Again, for commercial properties located in low density areas, then a 20 percent discount was applied, bringing the investment amount down to €400,000.
Real estate rehabilitation- €280,000 Golden Visa Portugal
The real estate rehabilitation option is also now no longer available to investors.
Investors could also have opted to invest in Golden Visa property that requires renovation, rehabilitation, or restoration in one of Portugal's urban rehabilitation areas.
Please note that for the property renovation option, the property owner or the architect needed to get the project approved in the Town Hall.
For the property renovation option, the minimum investment requirement was €350,000 (note that this minimum investment value referred to the property purchase price + the renovation costs combined, which had to add up to at least €350k).
You could not include other associated costs like assistance fees, government fees, and taxes in the minimum investment requirement amount for these investments.
Alternative Cost-Effective Option for the Portugal Golden Visa: The Cultural Golden Visa
One of the most cost-effective routes was through the €280,000 Golden Visa option. However, with this investment option is no longer available. While real estate investment in commercial and residential properties in Portugal is not eligible anymore, the Portugal Golden Visa still has various relevant investment options.
Let's have a look at the attractive remaining options for Golden Visa investors.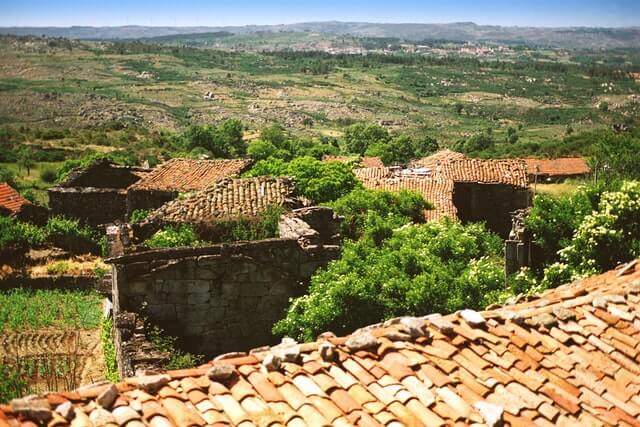 If you are looking for an affordable route, the Cultural Golden Visa is an excellent option for investors. For an investment of  €250,000 you can be eligible for the scheme. What's more, if the project takes place in a low-denisty area, then there is a 20 percent discount.
You can find out more about this investment pathway in our article: Portugal's Cultural Production Golden Visa.
Alternative Golden Visa Investment Options: Investment Funds
Property investments have historically been the preferred route for the Portugal Golden Visa. However, the Portugal Golden Visa investment fund option has become increasingly popular in recent years, seeing it as a new, hassle-free way to acquire Portuguese residency. Now, with the end of the real estate option, it is likely that the fund routes will continue to increase in popularity.
Property ownership was an attractive option to some, especially when it could result in rental income or even a holiday home. In practice, however, this was not a suitable option for everyone, as finding and buying a property could be tricky and time-consuming. An excellent alternative option is to place your capital in a qualified fund investment in the amount of or greater than €500,000. 
For extra clarity, consult our Portugal Golden Visa Investment Fund article.
Other options include the recovery or maintenance of the national cultural heritage, investing in scientific research, and creating employment opportunities in Portugal. 
What are the requirements for the Portuguese Golden Visa?
In order to qualify for the Golden Visa initiative, you need to meet the following criteria:
You should be a citizen who is not from the European Union, the European Economic Area, or Switzerland.
There's a minimum required investment amount of €200,000 (low-density cultural production investment pathway). There are, however, various investment options available to choose from.
You must have a clean criminal record.
There is a residency requirement: You need to spend at least seven days in Portugal during the initial year, followed by a minimum of 14 days for each subsequent two-year period.
Who We Are and How We Can Help You
Global Citizen Solutions is a boutique investment migration consultancy firm focused on finding the right residency or citizenship by investment program for individuals wishing to secure their future and become global citizens.
If you are interested in buying property in Portugal, then this is still an advantageous investment, even though it is no longer eligible for the Golden Visa.
From helping individuals secure their dream real estate investments with the help of our real estate division in Portugal — Goldcrest— to providing successful immigration and relocation services, our international team is with you every step of the way to assist you on your investment journey. 
Why choose Global Citizen Solutions for your Portugal Golden Visa?
Global approach by local experts: A team of experienced local case executives, immigration lawyers, and investment specialists based in Portugal.
Independent service: We are not a marketing agency for any projects. You will access all eligible routes for the Golden Visa so you can decide on the best option, and your investment will benefit from the legal due diligence services of a reputable Portuguese Law Firm.
100% approval rate: We have the unique distinction of never having had a Golden Visa case rejected and have helped hundreds of clients from more than 35 countries.
All-encompassing solution: Our dedicated onboarding and immigration teams will assist you throughout the process and beyond with a single channel of communication. 
Transparency: Our fees are clear and detailed, covering the entire process with no hidden costs. 
Privacy: Your personal data is stored within a GDPR-compliant database on a secure SSL-encrypted server.
To see the full list of reasons why to work with Global Citizen Solutions for your Portugal Golden Visa, you can find out more here: Why Work with Global Citizen Solutions for Your Golden Visa Portugal Application?
Frequently Asked Questions about the Portugal Golden Visa €280k Option
Can I still buy €280k Golden Visa properties in Lisbon?
It is no longer possible to invest in real estate and qualify for the Portugal Golden Visa, following the new legislation that came into force on 7 October 2023. 
Is the 280k Golden Visa property option good for investors?
As of 7 October 2023, the Portugal Golden Visa program no longer permits real estate investments as a qualifying option due to newly enacted legislation.