The Portugal Golden Visa program is a popular initiative among non-EU/EEA nationals, allowing qualifying candidates to secure a Portuguese residence permit along with their family members, in exchange for a significant direct investment. To date, over 10,000 investors have been rewarded with permits, illustrating just how successful the program is.
While there are various investment routes to a Portugal Golden Visa, one of the cheapest options is the Portugal Golden Visa €280k option. This pertains to making an investment in a rehabilitation project in a low-density area for €280k. This is why it's become somewhat of industry jargon to say the 'Portugal Golden Visa €280k option'. It simply refers to the property rehabilitation route applicants can take to secure a Portugal Golden Visa, should the property be located in a low-density area.
In this article, we'll break down the €280k real estate option for the Golden Visa so that you'll get a crystal clear understanding of how to take advantage of this affordable investment route to residency.
But before we dive right in, we'd like to share an important Golden Visa requirement with you. Commercial real estate is the only option if you want to make a property investment in Lisbon, Porto, or many other cities.
Unfortunately, residential properties in these spots don't qualify for a Portugal Golden Visa. For more information about these changes you can consult our article: Portugal Golden Visa Changes, Updates, and New Rules.
Relevant Investment Options for the Portugal Golden Visa: €280k Real Estate Option
Investors have a few options on the table when making a Portugal Golden Visa real estate investment. We'll break these down below.
Portugal Golden Visa real estate
Residential real estate investment: Buy residential real estate in designated interior areas of Portugal worth at least €500,000. If the residential property is located in a low-density area, a 20 percent discount is applied to the investment, bringing the lump sum to €400,000.
Commercial real estate: Applicants also have the option of buying commercial property (office space, shop, unit in a qualifying condominium, space inside a shopping mall, etc.) anywhere in Portugal worth at least €500,000. Again, if the commercial real estate is located in a low-density area, then a 20 percent discount applies, bringing the investment amount down to €400,000.
Real estate rehabilitation- €280k Golden Visa Portugal
Investors can also opt to invest in Golden Visa property that requires renovation, rehabilitation, or restoration. In this case, the minimum investment requirement is €350,000.
The requirements are as follows: The Golden Visa property has to be built more than 30 years ago or has to be located in a designated area of urban rehabilitation. If the property falls in a low-density area of Portugal, then a 20 percent discount applies, bringing the investment down to just €280k. The same concept regarding residential versus commercial applies here. Residential rehabilitation projects are limited to interior areas of Portugal, while there are no location restrictions associated with commercial rehabilitation investments.
Important note: The minimum required investment amount refers to the property purchase price AND the renovation costs amount combined.
The Property Renovation Option of the Portugal Golden Visa
If you are interested in the property renovation option of the Portugal Golden Visa, you will need to make sure that the project is approved by the Town Hall (Câmara Municipal). The property in question should be confirmed as meeting the criteria by the property owner or by an architect. 
The €280k option for the Golden Visa involves both the price of the property and the ex-VAT cost of the contracted renovation works. Other expenses, including government fees, assistance fees, and taxes, will not count in the total investment amount.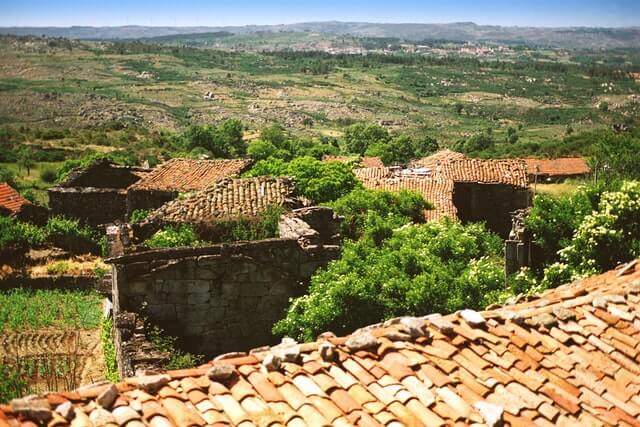 €280k Option of the Portugal Golden Visa Program
As mentioned, the Portugal Golden Visa program has various investment options. However, one of the most cost-effective investment routes is the €280k Golden Visa option. It's important to flag here that while this type of investment is considered advantageous, some other, more expensive options in accessible areas tend to yield better returns in the long term.
The €280k reduced option for the Portugal Golden Visa is only available for rehabilitated properties located in low-density areas. In this case, the minimum investment value of €350,000 decreases by 20 percent. So, if the applicant chooses to invest in a property designated for rehabilitation in a low-density area, the total investment requirement is €280k.
An area is considered to be low-density if it has less than 100 inhabitants per square meter. In addition, an area is also considered low-density if the gross domestic product (GDP) per capita is below 75 percent.
The Portuguese government aims to incentivize Golden Visa investments in these areas in an attempt to diversify the Portuguese property market. The primary rationale for the Portugal Golden Visa €280k option is to attract investment and development to the less accessible and more remote areas of the country. In these beautiful parts of Portugal, there is great potential for capital appreciation, particularly in regions that are likely to become more tourist-heavy in the future, such as the Douro Valley or Aljezur.
What are the requirements for the €280k Portuguese Golden Visa?
To see if your rehabilitation property meets the criteria for a discount, it must, as explained before, fall in a designated low-density area of Portugal.
As mentioned, low-density regions are defined as territorial units (NUTS III) and have less than 100 inhabitants per square km or a per capita GDP of less than 75 percent of the national average. Note that this is different from low-density housing, which refers to buildings with a small number of units or residential areas that are primarily occupied by single-family homes. High-density housing, in contrast, typically refers to urban areas that have a high number of units.
The main aim here for the reduced option is to attract investors to less accessible areas in Portugal and drive capital to underdeveloped regions.
When choosing your rehabilitation project, here are some tips for you:
Get help from an independent advisor who can check whether the property meets the criteria for the Portugal Golden Visa
Conduct a thorough property due diligence with a lawyer to ensure there are no faults or issues with licensing if applicable
Find an approved, trustworthy contractor to do the renovation (the minimum total investment amount should include the costs of the renovation)
Check the culture of the building (some properties sit on old historic sites and need a special permit from the city council)
Factor in the documents you'll need to supply and the taxes you'll need to cover to ensure a successful property purchase (things you'll need include setting up a Portuguese bank account and paying the stamp duty)
Recommended Portugal Golden Visa Properties for the 280k Option
Some popular property types to consider for the Portugal Golden Visa 280k option include:
Vacation homes – you can buy a holiday property, renovate it, and rent it to tourists with moderate-income expectations
You can buy agricultural real estate with a house to renovate – you can usually expect lower property prices in the countryside, making it also an ideal option if you'd like to grow wine, olives, or nuts and own a home simultaneously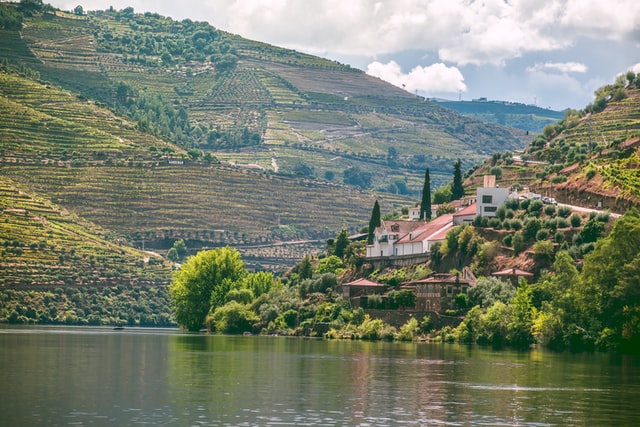 The Most Popular Lower Density Areas for the Portugal Golden Visa
Some good low-density options that qualify for the discounted Portugal Golden Visa include:
Viseu
Santarém
Countryside to the northeast of Coimbra
Peneda Gerês
Douro Valley
Aljezur
Advantages of Lower Density Areas
As a property owner, you can tap into numerous advantages of investing in low-density areas for the Portugal golden visa 280k option. These include: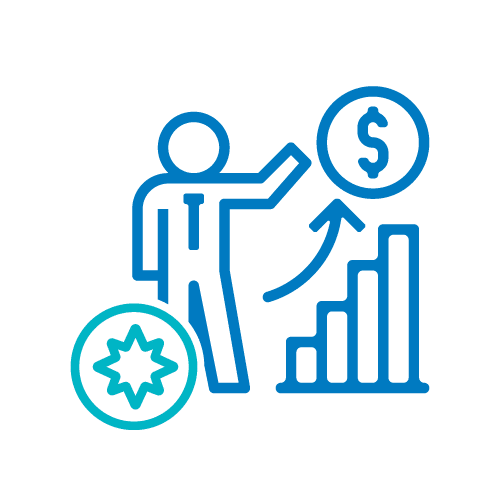 Lower investment threshold with excellent rental return yields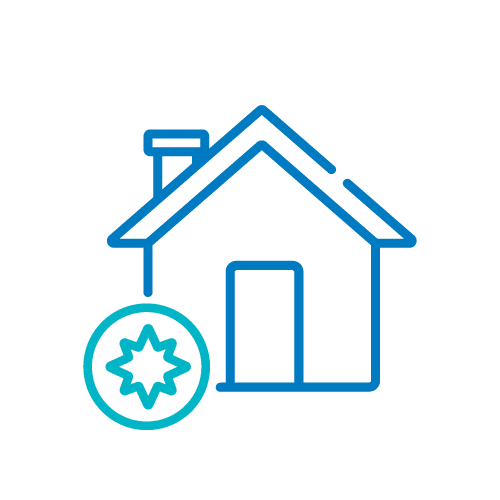 Lower property prices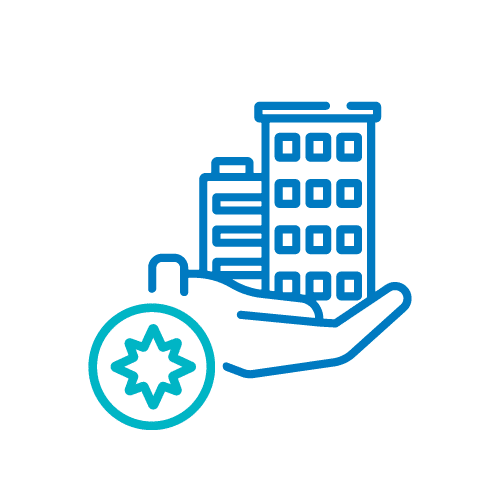 Stable property market with rental units being particularly profitable
Where are low-density areas in Portugal?

Alternative Investment Options to the Portugal Golden Visa 280k
Property investments are usually the preferred route for the Portugal Golden Visa. However, investors are increasingly turning to the Portugal Golden Visa investment fund option, seeing it as a new, hassle-free way to acquire Portuguese residency.
Property ownership can be attractive to some, especially when it can result in rental income or even a holiday home. In practice, however, this may not be a suitable option for everyone, as finding and buying a property can be tricky and time-consuming. An excellent alternative option is to place your capital in a qualified investment fund to the amount of or greater than €500,000. 
For extra clarity, consult our Portugal Golden Visa Investment Fund article.
Alternatively, applicants can also transfer capital in the amount of €250,000 or more, applied to the artistic production, recovery, or maintenance of the national cultural heritage. This is the cheapest way to secure a Golden Visa, but it's not an investment per se, but more of a donation. 
Who are we and how can we help you?
Global Citizen Solutions is a boutique investment migration consultancy firm focused on finding the right residency or citizenship by investment program for individuals wishing to secure their future and become global citizens.
From helping individuals secure their dream real estate investments with the help of our real estate division in Portugal — Goldcrest — to providing successful immigration and relocation services, our international team is with you every step of the way to assist you on your investment journey. 
For more information on the Portugal Golden Visa 280K option, you can also watch our video on the topic here.
Why choose Global Citizen Solutions for your Portugal Golden Visa?
Global approach by local experts: A team of experienced local case executives, immigration lawyers, and investment specialists based in Portugal.
Independent service: We are not a marketing agency for any projects. You will access all eligible routes for the Golden Visa so you can decide on the best option, and your investment will benefit from the legal due diligence services of a reputable Portuguese Law Firm.
100% approval rate: We have the unique distinction of never having had a Golden Visa case rejected and have helped hundreds of clients from more than 35 countries.
All-encompassing solution: Our dedicated onboarding and immigration teams will assist you throughout the process and beyond with a single channel of communication.
Transparency: Our fees are clear and detailed, covering the entire process with no hidden costs.
Privacy: Your personal data is stored within a GDPR-compliant database on a secure SSL-encrypted server.
To see the full list of reasons why to work with Global Citizen Solutions for your Portugal Golden Visa, you can find out more here: Why Work with Global Citizen Solutions for Your Golden Visa Portugal Application?
Frequently Asked Questions About the Portugal Golden Visa €280k Real Estate Option
Can I still buy €280k Golden Visa properties in Lisbon?
Following the Portugal Golen Visa changes that launched on 1 January 2022, it is no longer possible to buy residential real estate in Lisbon for €280k. For the €280k Golden Visa option, the property must be located in both a designated interior and low-density area.
Is the 280k Golden Visa property option good for investors?
The Portugal Golden Visa 280k option is an excellent, affordable option for investors looking to purchase residential property in a lesser-known part of the country. The Portugal Golden Visa allows you and your family to live in Portugal, one of the best expat destinations in the world.