Important Notice: Thanks to new Portuguese legislation, the Portugal Golden Visa Program has undergone recent changes. In particular, some investment options have become more costly or scrapped altogether.  To learn more about these updates, check out our Portugal Golden Visa changes article for more information.
Paperwork can be tedious and overwhelming. Now factor in applying for residency in a foreign country without speaking the language or knowing the bureaucratic processes… it can get messy quickly. As a boutique investment migration consultancy, our Portugal Golden Visa consultants help expats like yourself apply for residence permits in Portugal (and ten other countries+). Our mission? To make your application process as seamless and hassle-free as possible.
Below we cover our services in-depth and explain how we guide you towards a successful Portugal Golden Visa application.
Why team up with our Portugal Golden Visa consultants?
We're Global Citizen Solutions, a boutique investment migration firm focused on pairing you with the right residency or citizenship by investment program. Simply put, we help you become a true global citizen.
With offices in Portugal, the United Kingdom, Hong Kong, and Brazil, our international team helps families with their application from start to finish, providing expert advice concerning freedom, mobility, taxation, and security.
Since we have an office in Portugal with local experts on the ground, we have the connections, knowledge, and skill set to guide you from start to finish. We won't rest until you have your shiny new Portugal Golden Visa permit in your hands.
Here are six ways our Portugal Golden Visa consultants can help:
Onboarding

Opening a bank account in Portugal and acquiring your unique tax number (NIF)

Consulting on investment options, eligibility criteria, and requirements

Consulting on paperwork required

Assisting in lodging the online application

Option to collect the residence card on your behalf
Can I do the application myself?
Yes, you can lodge your own application. However, the list of paperwork you need to file is huge, and many have had to re-apply several times because they were missing certain required documents. Since Portugal is notorious for its slow, complex bureaucratic system, ultimately the room for error can increase when you go about submitting your own golden visa application. In addition, you might not be able to get your residence permit in time, as delays can occur if your paperwork is incorrect.
Our Portugal Golden Visa consultants can help you to determine what paperwork you'll need and how to obtain each document so that when you lodge your application, you can rest assured you have all the paperwork in order. 
About the Portugal Golden Visa Program
The Portugal Golden Visa program is a Portuguese government-mandated residency by investment initiative, allowing applicants to attain permanent residence after five years, and Portuguese citizenship after six provided that they make a qualifying investment in the country first. It's part of Portugal's border authority move to welcome interested investors in the country.
There's a wide variety of investment options to pick from, but the most popular route to Portugal residency is to invest a lump sum of money in real estate. The golden visa program is only open to non-EU citizens and is designed to provide people with a viable pathway to EU residency and citizenship.
Why Portugal, you may wonder? From miles of Atlantic coastline to its natural beauty and year-round sunshine, life in Portugal is of high quality. The Golden Visa allows investors to acquire Portugal residency within a few short months, permitting them to live, work, or study in Portugal as well as travel freely within Europe's Schengen Area.
Benefits of the Golden Visa program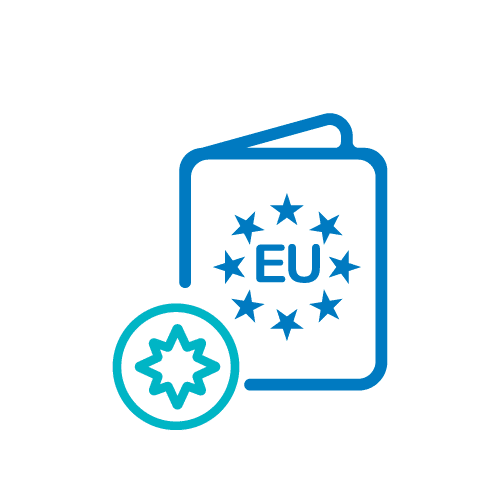 Five years until you qualify for a Portuguese passport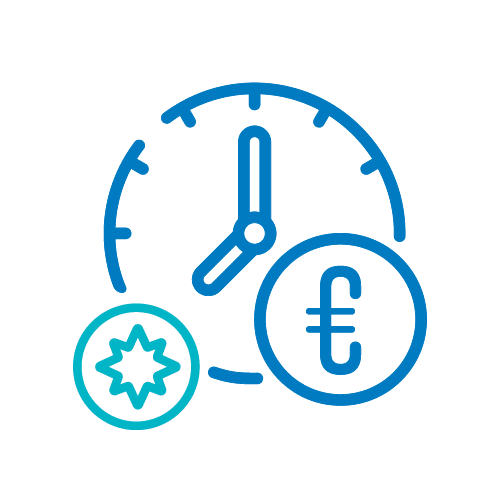 Short stay requirement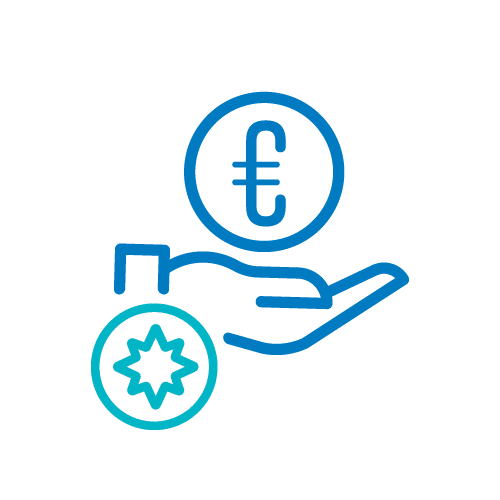 Qualifying investments start from €250K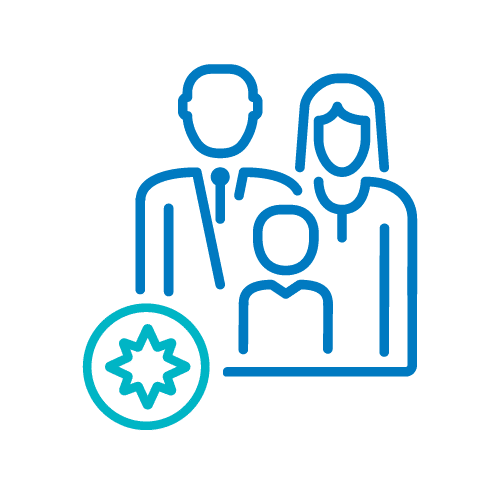 Whole family is eligible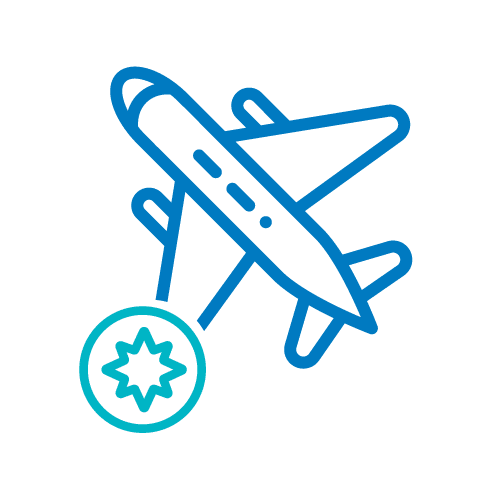 Freely circulate throughout Europe
Golden Visa Program Investment opportunities
While there are eight viable investment options, we'll focus on the four most popular below.
Make a capital transfer of at least €1.5 million

Buy real estate in Portugal (€500K commercial property anywhere in Portugal or residential property in designated interior areas of Portugal)

A commercial or residential real estate investment of €350K in a rehabilitation project. This amount can be reduced to €280K if the real estate property is located in a low-density area. Note, for commercial rehabilitation projects, there are no location limits. However, for residential rehabilitation projects, they're limited to Portugal's interior areas only.)

€500K investment in an existing Portuguese business.

€500K investment in investment funds (private equity funds)
Need more info? Check out our Golden Visa Portugal ultimate guide.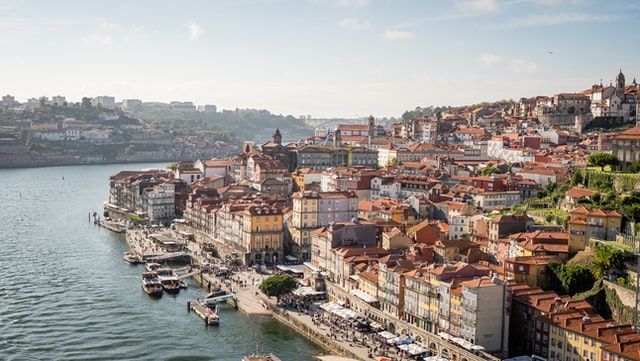 Meet our team
Our team are industry-leading experts in delivering full-scale residency or citizenship solutions related to investment migration and relocation. From helping you file your immigration application, to providing professional legal requirements and tax advice, our team is wholly committed to your success. Learn more about our team here. 
Frequently asked questions
Why should I enlist the help of a Portugal Golden Visa consultant?
A consultant specialized in the golden visa program can help provide advice on the investment requirements, necessary paperwork, and procedure to successfully obtain a residence permit. Our in-house immigration experts can also assist you with the legality aspect of obtaining residency in a foreign country. 
What's the timeline like for the Portugal golden visa application?
The whole golden visa application process takes about four to six months to complete, dependent of course, on whether you have all the paperwork in order prior to submit your application.
What's the minimum amount needed to invest in the golden visa program?
At the very least, you need to invest €250K to acquire the golden visa.
Can I obtain an EU passport if I apply to the golden visa program?
Yes, if you hold your investment and residency permit for at least five years, you're eligible for permanent residence, followed by Portuguese citizenship, and in turn, will get a Portuguese passport (an EU passport).