Why is a second citizenship so valuable? And why is it so hard to get? If these doubts resonate with you, then we have good news for you.
We've prepared a short-guide with everything you need to know about having a second citizenship.
Shall we?
What is second citizenship?
A person with a second citizenship is a citizen of two nations at the same time. Dual citizenship as it is also popularly called is very intricate, and it is vital to comprehend the advantages and commitments.
The benefits of being citizen of two countries
Second or dual citizens get the advantages and benefits offered by every nation. They can vote in both, and get to either nation's social administrations.
They can work in either one without a permit or visa, or go to school at the citizen educational cost rate.
Difference between dual citizenship and double nationality
A man with second citizenship is a native of two nations at the same time. Dual citizenship, in some cases called double nationality, happens consequently in a few circumstances, for example, when a kid is conceived in Malta for example to foreign parents.
Except if the parents are foreign diplomats, the youngster, for the most part, turns into a native of Malta and in addition to the parents' home country.
Thus, if an offspring of Malta natives is conceived abroad, he or she may consequently turn into a subject of both the current country (I.E – United States) and the nation of birth, contingent upon that nation's laws.
If you looking for a place to settle abroad, see here the irrefutable reasons why you should consider living in Lisbon.
Dual citizenship by marriage
Dual citizenship can likewise be accomplished through specific legitimate procedures, for example, when a national of a country (Let's say the United States) weds citizen from another nation (Portugal).
In most cases, dual citizenship is only possible if a person is married, for no less than three years, has been living in conjugal association with his partner amid that time, and meets other qualification prerequisites.
The best ways to get Second Citizenship
Except for 'stateless people's (those people without citizenship ties to any state), every individual is a resident of no less than one state.
By proper right
You may have turned into a national during childbirth if your state gifts citizenship to individuals conceived inside its region. You may likewise be a national if your nation gives its subjects' kids citizenship during childbirth paying little heed to where the youngsters were conceived.
Naturalization
You can likewise turn into a subject through naturalization, which includes an application procedure and other criteria, for example, a specific number of long stretches of habitation, marriage to a native or financial investment.
In the event that you are occupied with increasing second citizenship, at that point, there are a few choices you can try.
They Include;
Acquiring second citizenship through birthplace
Consider whether your nation of birth awards you a second citizenship. Were you conceived in a state whose privilege of citizenship you have never exercised?
Assuming this is the case, at that point you may be qualified for citizenship through an unhindered right of soil, otherwise called 'unconditional jus soli'.
This implies you have a programmed inheritance to be a resident of that nation since you were conceived there.
Obtaining second citizenship through parentage
Most countries in the world grant citizenship on the basis of the right of blood or jus sanguinis. Under the 'jus sanguinis' principle, you acquire one or both of your parents' citizenship upon birth.
This means that the child acquires the parents' citizenship regardless of where she is born, and her only citizenship is the one acquired through the right of blood if she is born in a country that does not practice jus soli.
Acquiring second citizenship by investment
Many countries issue resident visas or permits to individuals who are willing to invest in the country's economy and those resident visas can make you eligible for citizenship after a few years.
This can be an expensive route as the minimum investment amounts ranging from several hundred thousand dollars to several million dollars.
See here citizenship by investment best options and costs.
See here the list of countries that allow you to get citizenship as a result of investing:
Malta and Cyprus Citizenship by investment
Malta and Cyprus are the main two nations, which have their official citizenship by investment programs running in Europe.
Foreign investors can apply for EU citizenship in any of these nations through a qualifying economic investment. The belief is that Malta visa is less expensive, has more notoriety and esteem than Cyprus international ID, however it takes additional time.
;

Cyprus Citizenship by investment

.
Acquiring second citizenship by marriage
If you are married to someone who holds a citizenship that you do not, then you might consider whether your spouse's country of citizenship grants you citizenship by marriage.
This process involves applying for a residence permit that you would qualify for based on your marriage. You would also need to meet any residency requirements.
The Advantages of having a second citizenship
Second citizens can get the advantages and benefits offered by every nation. For instance, they approach two social service systems, can vote in either nation and might have the capacity to keep running for office in either nation, contingent upon the law.
You can have business activities in two nations
They are additionally permitted to work in either nation without requiring a work allow or visa and can go to class in either nation at the resident educational cost rate.
You can get two visas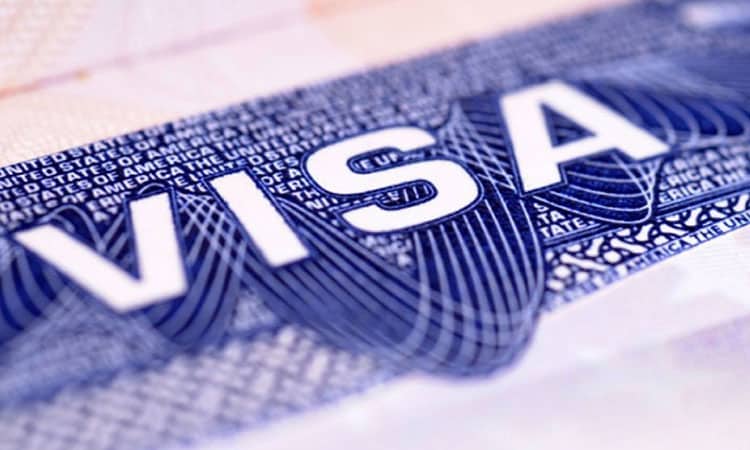 As a second citizen, you are permitted to convey travel papers from the two nations. For instance, on the off chance that you are a Malta national and furthermore a resident of Malta, you can travel all the more effortlessly between Malta and your home nation.
Having a subject's travel permit wipes out the requirement for long-stay visas and addressing the reason for your excursion.
It likewise ensures rite of passage to the two nations, which can be particularly essential on the off chance that you have the family to visit, are an understudy or work together in either nation.
Property investment
Another advantage of second citizenship is the capacity to possess property in either nation.
A few nations limit arrive possession to nationals just, and as a lawful resident of two nations, you would have the capacity to buy property in either – or both – nations.
On the off chance that you travel every now and again between the two nations, this may be particularly valuable since property possession may offer a more practical approach to live in two spots.
Possessing a property in a foreign country may also be a profitable investment.
Cultural Education
As a dual citizen, you'll receive the rewards of being drenched in the culture of two nations.
Some government officials are additionally attached to dual citizenship and consider it to be an approach to advance the nation's picture as a prime goal for tourists. Maybe the best upside is vanity of finding out about the historical backdrop of the two nations, another dialect, and diverse lifestyle.
Carry two passports
Second citizens can carry passports from the two nations. That dispenses with the requirement for long-stay visas, and you'll hear no inquiries concerning your excursion when you travel between the two.
It likewise enables you to claim property in either nation, since a few nations confine land ownership to their citizens. Yet, as a dual citizen, the laws of the two nations tie you.
Which countries allow having a second passport? How long does it take?
See the answers to these and other questions in our article above.
Issues with second citizenship
Not all is good.
There might be some problems regarding getting a second citizenship.
You can lose your citizenship
For instance, in case you're a Cyprus resident and a subject of a nation with the obligatory military administration, you can lose your Cyprus citizenship in specific situations, for example, in case you're an officer in the foreign military.
Second citizenship can likewise make it hard to achieve a trusted status that is important for government occupations.
The process of obtaining dual citizenship can be costly
What's more, the way toward turning into a dual citizen can take numerous years and be extremely costly.
Expenses incorporate applying for permanent residency, recording an application for citizenship, and any fundamental legitimate and expert help.
See here also the differences between Residency and Citizenship by investment.
Why Investors wish to acquire an EU international ID?
Here are 5 fundamental focal points of an EU international ID:
Freedom from regional confinements
Alongside an EU international ID, a foreign financial specialist is given an arrangement of rights and opportunities of an EU national, including the privilege to live, study and work in any part condition of the European Union.
Broad guide of without visa travel goals
EU international ID holders are discharged from visa-related conventions and are allowed to the movement to in excess of 150 states and territories around the globe.
Opportunities for scaling a business
The EU international ID opens new skylines for the improvement of one's own business, and an attractive tax system encourages business activities.
Is Cyprus really is a "tax haven"? Understand here how the country' tax system functions.
Leading healthcare and education systems
Access to a dynamic healthcare system and leading European colleges.
High quality of life
High standard for everyday life, social and legitimate insurance. In the rundown of nations with an elevated expectation of living arranged by the UN, Cyprus is positioned 32nd, and Malta holds 37th position.