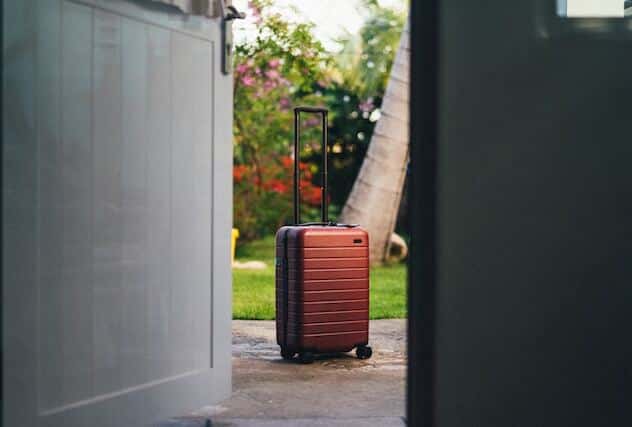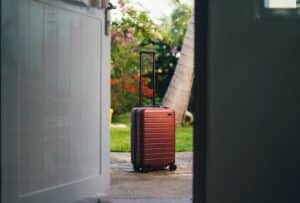 Are you thinking of how to leave the US and live in another country? You are not the only one. This article will discuss how to move out of the US and the best options for a new home abroad.
Since its independence in 1776, the US has undergone significant transformation. Once celebrated for its pride, freedom, and opportunities, it now confronts a more somber reality for many. Citizens and residents of the US are coming to grips with what much of the world already knows – that no one country is without its flaws – not even the land of the free and home of the brave.
So, why don't Americans just drop a pin on a destination country and move there? This is where it gets complex.
Settling overseas for Americans can be a challenging endeavor primarily due to the unique nature of US citizenship. Unlike most countries, the United States practices citizenship-based taxation, meaning US citizens are obligated to declare their worldwide income to the US government, regardless of their place of residence.
This necessitates an understanding of both US tax laws and the tax laws of the host country, often leading to intricate financial planning. Additionally, renouncing US citizenship and a second passport is a step some consider to simplify their tax situation. Still, it can be a challenging legal process with its own financial implications.
Moreover, retaining US citizenship and an American passport provides certain benefits, such as access to US consular services and the ability to easily return to the country. Therefore, the decision to move abroad permanently as an American involves careful consideration of the tax implications, legal obligations, and personal ties that come with US citizenship.
Assessing Your Reasons and Goals for Moving Abroad
Deciding to move abroad from the US is a significant life choice that warrants thoughtful consideration. It begins with a thorough assessment of your motivations and objectives. Some of the reasons for an international move can include:
Career opportunities
Pay fewer taxes
New culture and life abroad
Better healthcare
New life in a tropical climate
Politics
It's crucial to reflect on personal and professional goals, whether advancing a career, immersing oneself in a different culture, or simply seeking a change of scenery. Generally speaking, most Americans moving out of the US seek a better quality of life compared to what they experience in their home country.
Additionally, considering the legal and financial aspects, like visa requirements, taxation, and healthcare, is essential for a smooth transition and determines whether the life you want to live abroad is achievable.
Understanding and prioritizing these reasons and goals will serve as a guiding compass throughout the process of moving abroad from the US, ensuring that the decision aligns with your aspirations and leads to a fulfilling experience.
Debunking Myths and Addressing Queries about Leaving the United States
Before we dive into the nitty-gritty details of the steps to moving to a new country from the US, we'll first address some of the most prevalent myths and apprehensions people associate with moving abroad from the US.
Is there a penalty for renouncing US citizenship?
For Americans seeking an answer for how to leave the United States permanently after obtaining a second citizenship, they must pay an exit tax when renouncing US citizenship. Nonetheless, the factors determining which individuals are liable for an exit tax and which income streams it applies to can be complex.
Can you come back to the US after renouncing your citizenship?
This depends entirely on your new passport. Some foreign passports require you to obtain a tourist visa; others may be eligible for the US visa waiver program. Generally, if you have a tier-one passport ranking highly on the Global Passport Index, you'll likely have the option of securing an Electronic System for Travel Authorization (ESTA) to enter the United States.
Do you still have to pay US taxes after renouncing your citizenship?
Due to the United States citizenship-based taxation system, Americans who renounce their citizenship after moving abroad and gaining a new citizenship drastically reduce their tax burden. However, you may still have US tax obligations if you have financial ties or assets in the US, such as investments, rental properties, or business interests.
Global Citizenship Solutions comprises a team of international mobility experts, specializing in aiding both Americans and individuals around the world in obtaining permanent residency or citizenship in a foreign country, all while strategically managing their finances.
Steps to Moving Out of the United States
Dissecting the query "How to immigrate out of the US?"
It might appear to be an unusual question, but the responses can be quite diverse. For some, relocating overseas or securing a second passport equals one of two scenarios:
Moving abroad to gain an alternative citizenship as a Plan B
Leaving America for good as a Plan A, cutting all ties and replacing current citizenship
Our guide is relevant for both situations but particularly tailored for those prepared to sever all ties with the United States and leave the country for good. Either way, you must complete a moving out of the USA checklist to ensure you cover all bases before making the big move abroad.
Step one: Manage your finances
For US citizens planning to cut all ties with the United States, you may want to move a significant portion of your wealth offshore and limit financial activities tying you to the US. That approach will give you a fresh start to build your finances in your new residence, preferably in a tax-friendly country with lower tax rates.
If you're not quite ready to relinquish your American passport or are looking for a plan B, it would be wise to transfer only a fraction of your wealth overseas while maintaining some sort of banking presence in the US. Establishing credit and dealing with a foreign credit card company can be tricky without a financial history.
Having a US bank account in this situation can offer convenience in using your credit card for various purposes, such as paying specific bills and engaging in certain investments.
The truth of the matter is that as long as you are an American passport holder, you're subject to filing tax returns in the US and paying US taxes. Simply moving outside the US doesn't exempt you from US tax obligations, so manage your finances accordingly if you plan to live overseas permanently.
Step two: Organize your assets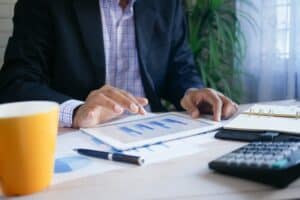 Efficiently managing your assets is another pivotal aspect of a smooth and secure transition out of the country. Consider what assets you have, where they're located, and what you plan to do with them.
Your assets may come in several forms, such as real estate, precious metals, and IRAs. Depending on their nature, you may need to assess their current condition for accurate valuations.
Deciding what to do with your assets is the most critical part of the process, as it should align with your reasons for relocating abroad.
Real estate: If you aim to sever all ties, the ideal approach is to liquidate your properties and invest the proceeds in offshore property ventures. Leaving real estate in the US might not align with your goal of reducing taxes, as you would still be liable for US property taxes.
IRAs: Many Americans living abroad with a retirement fund like an IRA are concerned about increasing government regulations. The short answer is that you can either liquidate the account or stop contributing to it. Another option, particularly for high-value IRAs, is to move it to an offshore IRA, which allows more control over assets and purchases.
Precious metals: While precious metals like gold, platinum, and silver offer more portability than property, showing up at the airport with a stash of valuables may not be the wisest approach. Transporting high-value assets on commercial flights can attract unwanted attention.
Consider enlisting the services of a reputable logistics company to handle the transportation on your behalf. You can move your precious metals to secure vaults in countries like the Cayman Islands or Singapore or in non-bank safe deposits outside the banking system.
Step three: Finalize your business
If you are a business owner planning to move out of the US, your business could prove to be an asset or a liability. A best-case scenario is when the business is location-independent, facilitating a seamless offshore transfer to significantly reduce taxes and potentially lowering operational costs while cutting financial ties with the US entirely.
On the other hand, if your business is in a fixed location and you have no plans to sell it, be prepared to pay US taxes. Although living abroad can offer some tax relief, it will not result in a complete exemption.
Step four: Residency or citizenship
Residency
The general rule is if you intend to live abroad while maintaining ties with the US, a second residency abroad is your best option. This could be a permanent or temporary residence, depending on your intentions. As a temporary resident, you can live in one foreign country for a short period before moving back to the US or renewing your residence visa.
As a permanent resident, you enjoy the privilege of indefinite stay within a country's territory. This entails a full immersion into the local culture, providing access to a range of benefits that temporary residents may not have. However, you remain an American citizen and, therefore, must deal with both US and foreign banks and file tax returns in two countries.
Citizenship
Citizenship is intended for US citizens who feel strongly inclined to fully re-establish their lives abroad. If you aim to sever all ties and financial obligations to the US to reduce or eliminate taxes, gaining citizenship in a new country is the only solution.
Citizenship also provides a viable Plan B, offering a backup plan or second citizenship option for those wishing to retain their US connections.
Step five: Choose a destination country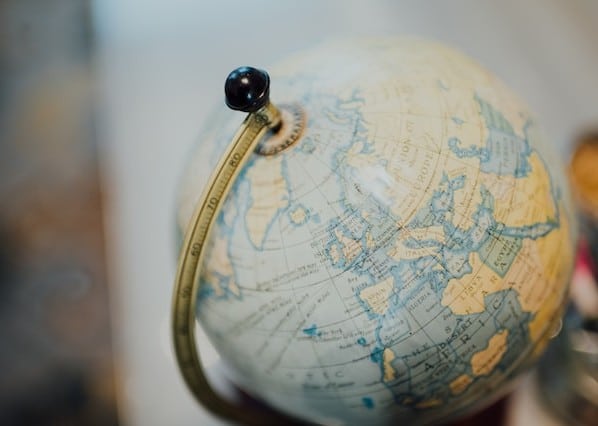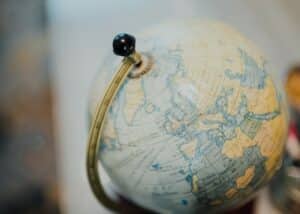 The country you choose to gain residency or citizenship should align with your reasons and goals for moving out of the US.
Are you after career opportunities? Freedom of movement in EU countries offers many options, with access to a diverse job market, innovative industries, and a wide range of multinational companies.
Do you want to pay less taxes and enjoy a lower cost of living? Gaining citizenship in countries like Vanuatu eliminates all income tax obligations for individuals and businesses.
Do you seek a new life in a tropical climate? Tropical countries like Antigua and Barbuda and Grenada offer citizenship to foreign investors who wish to live a tropical life in great weather without the culture shock of a language barrier.
Do political concerns and escalating tensions worry you? With a constitutionally enshrined commitment to political neutrality, nations such as Malta provide a refuge from constant national and international political strife and uncertainty.
Once you've selected a new country or compiled a shortlist of potential candidates, you must explore the avenues for obtaining residency or citizenship.
Step six: Understand the visa and legal requirements
For American expats seeking the most straightforward path to leaving the United States permanently, this typically involves residency or citizenship by investment. This entails investing in the country's economy in exchange for residency or citizenship.
However, not all investment programs are made equal; some may have stricter criteria than others. Nevertheless, most countries require the following when applying for investment programs:
Be over 18
Hold a cleaning criminal record
Be in good health
Not be a citizen of a prohibited nation
Make the required investment
Additional prerequisites can include:
Paying substantial government fees
Holding the investment for five years or more
Having a certain amount of savings
Possessing an exemplary employment history
Not have been denied entry to certain countries
Regardless of the program or country, each country requires up-to-date information and the legalization of important documents, such as criminal records and birth certificates or immunization records. Depending on the country, the requirements could also include a sworn translation in the local language.
Alternative routes are available, such as traditional options like work visas, student visas, and retirement visas. However, it's worth noting that these typically don't provide a direct route to permanent residency or citizenship. Therefore, your selected program should align with your specific intentions and goals.
As you may have figured, obtaining residency or citizenship involves fulfilling various criteria and meeting specific conditions to ensure a smooth and successful application process. This is where Global Citizenship Solutions steps in. Our experienced migration experts can handle the intricate details of applying for residency and citizenship by investment programs, ensuring a smooth transition to a new life abroad.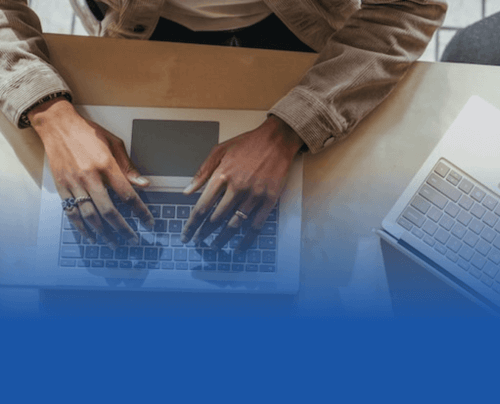 Easiest Countries to Move to As an American Expat
Malta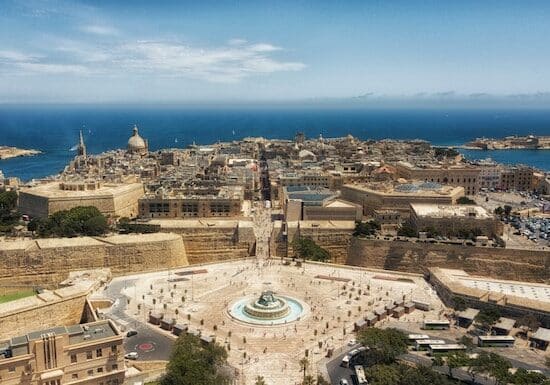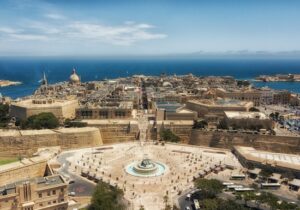 When it comes to the ease of moving overseas, Malta offers one of the easiest routes for American expats. To begin with, Malta provides the option of both residency and citizenship to foreign nationals who make an economic contribution to its economy. Moreover, this contribution can take the form of a real estate investment, offering not only a place of residence but also serving as a qualifying factor for residency or citizenship.
Additionally, Malta provides a seamless transition to the local culture for English-speaking Americans, being the sole EU nation with an investment visa program where English holds official status and is widely spoken.
The Malta Permanent Residence Program starts with a minimum investment in real estate totaling €110,000, including a non-refundable contribution and charitable donation. The permanent resident visa is indefinitely renewable, and investors can sell or relinquish their property investment after five years.
If you're seeking EU citizenship, Malta offers one of the easiest paths to becoming a naturalized EU citizen. In exchange for a real estate investment, non-refundable contribution, and charitable donation of at least €690,000 through the Malta Citizenship by Naturalization for Exceptional Services by Direct Investment program (CES), Americans can secure Maltese citizenship and an EU passport within 36 months. The timeframe can be reduced to 12 months with a larger investment.
Find out more about obtaining Maltese citizenship by naturalization in our Ultimate Guide to the Malta Citizenship Program (CES).
Antigua and Barbuda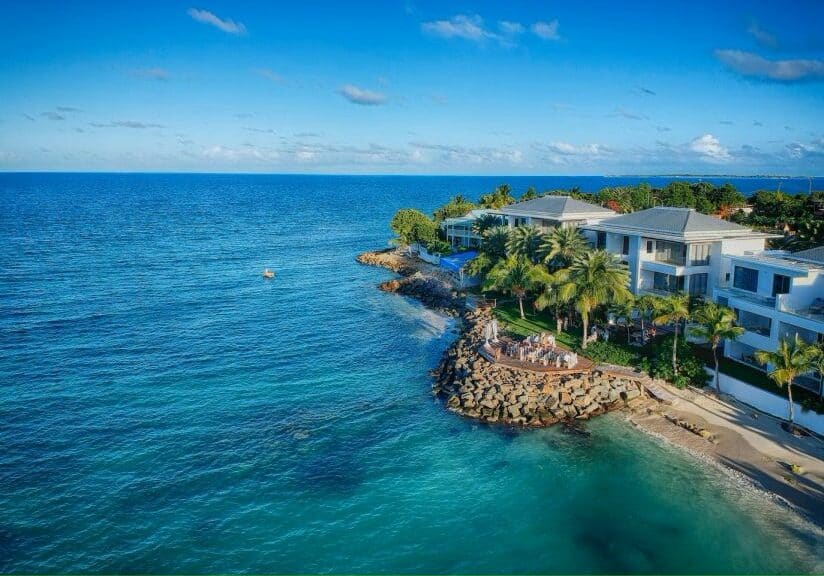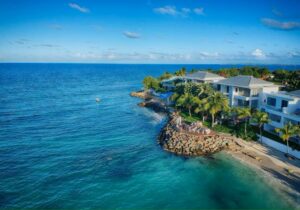 If you'd prefer to stay closer to the US, Antigua and Barbuda should be at the top of your list of potential destinations. One of the most beautiful countries in the Caribbean boasts a sophisticated citizenship by investment program, providing an excellent opportunity for overseas investment and permanent ties to the country through citizenship.
Let's start with the investment options. Purchasing government-approved real estate, such as a beach resort or villa, for $200,000 will fulfill the program's investment requirements. Alternatively, Americans can contribute just $100,000 to the country's national development fund to secure citizenship.
If a straightforward application process is a priority, rest assured there are no citizenship tests, language proficiency requirements, or obligatory visits to the country before obtaining citizenship and a new passport. In addition, your children, spouse, parents, and grandparents are eligible for citizenship.
To learn more about investing for Antigua citizenship by investment, please read our article: Antigua and Barbuda Citizenship by Investment – The Ultimate Guide by Experts.
Vanuatu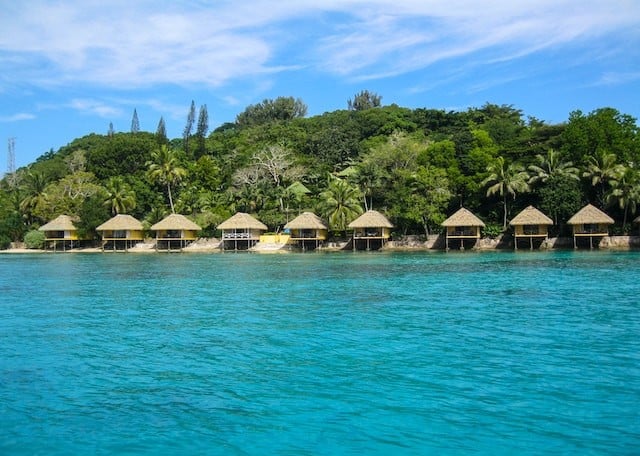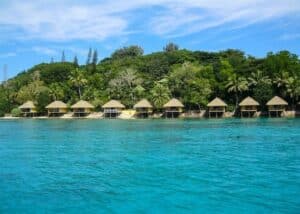 If you're among the Americans worried about financial matters and increasing taxes, the Vanuatu citizenship by investment program offers a complete solution to this concern. Located in the South Pacific Ocean close to Southeast Asia, Vanuatu is a tax-free country with no income, inheritance, or capital gains taxes.
Furthermore, relocating US-based businesses to Vanuatu eliminates corporation tax as the country imposes zero corporate taxes. The only financial requirement is an annual registration fee of $300 to $1,000 and a six percent contribution to the country's pension fund.
Americans can gain Vanuatu citizenship with a contribution of $130,000 to the national development fund. Another benefit is the fast processing speed, with citizenship and a Vanuatu passport granted within 60 days of investing.
For more details about Vanuatu citizenship by investment in this article: Vanuatu Citizenship by Investment – The Ultimate Guide by Experts
Canada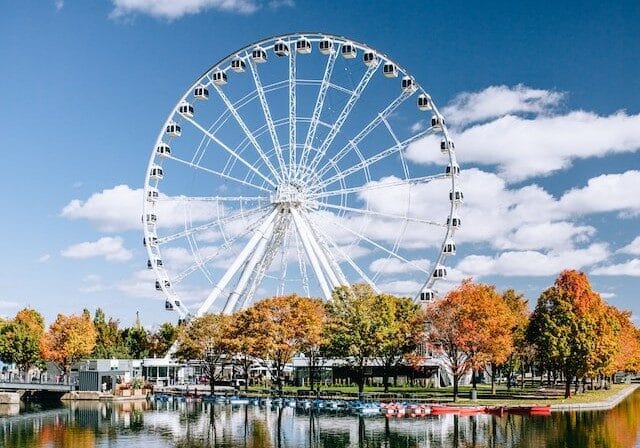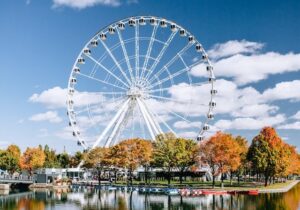 Canada is often considered one of the best countries for expats to live, particularly Americans, and for several reasons. Firstly, there's no culture shock when moving to Canada as the country shares many cultural similarities with the United States, including a strong respect for individual freedoms, democratic values, and a diverse society.
Additionally, whether you plan to relax in a small town or live the city life in one of Canada's major cities, Americans often find a welcoming atmosphere in Canada and a genuine interest in cultural assimilation. The multicultural nature of Canadian society means that newcomers are embraced, and numerous resources and support networks are available to help ease the transition.
The Canadian immigration system is known for its various pathways, such as Express Entry, Provincial Nominee Programs, and the Canada Startup Visa, which make it relatively accessible for skilled workers, professionals, and investors to obtain permanent residency.
Alternatives to Investment Programs
Not ready to take the plunge with citizenship or make a significant financial investment overseas? Several countries provide the option of residency if you can prove that you earn a specified foreign-earned income.
Spain Non-lucrative Visa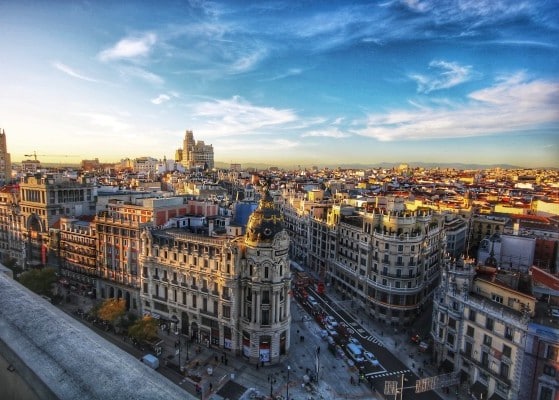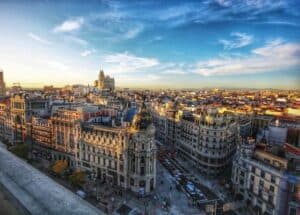 The Spain Non-lucrative Visa is the ideal option to move out of the US for digital nomads or expats who earn a monthly income remotely. The current minimum monthly income requirement for a Non-lucrative Visa stands at €2,400 or €28,800 in annual wages.
The initial Non-lucrative Visa is valid for one year. It is renewable twice for two additional years, totaling five years of residency. You must spend at least 183 days of the year in Spain and continue to prove that you have sufficient economic means to support yourself to renew the visa.
After the fifth year of residency, you'll have the right to apply for permanent residence in Spain.
Portugal D7 Visa
Portugal's D7 Visa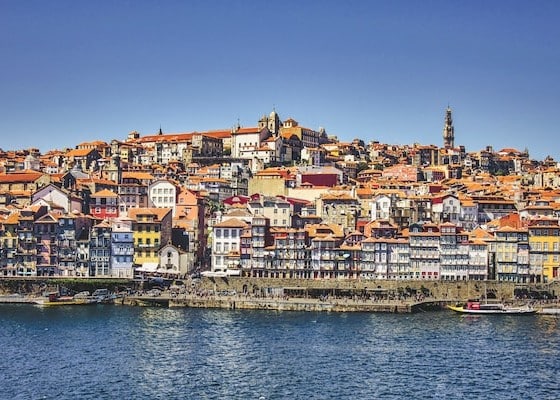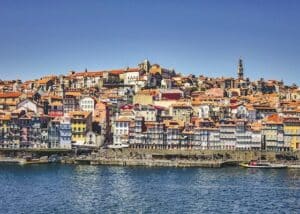 has become one of the most popular options for American expats to gain EU residency, and the capital city of Lisbon is already home to many American expats. The income requirements are much lower than the Spain Non-lucrative Visa; however, maintaining a minimum deposit in a Portuguese bank account is necessary to sustain a valid visa.
Foreigners must earn a minimum monthly income of €760 and maintain a bank balance of €18,240. The initial D7 Visa is valid for two years and renewable for three years.
After five years, D7 Visa holders can apply for permanent residency or even Portuguese citizenship.
Starting a New Chapter in a New Country
If you're among the numerous US citizens who no longer believe that the United States is the best fit for them, don't delay in making a decision to improve your life before the situation potentially worsens.
With economic citizenship and investment visas, you're in command of your destiny, allowing you to live the life you desire without needing years of residency or cumbersome work applications. Global Citizen Solutions is here to guide you all the way, providing expert assistance and personalized support throughout the entire process, ensuring you make the most of your newfound freedom and opportunities.
Frequently Asked Questions about How to Move Out of the US
Can I move permanently out of the US?
You can choose to move permanently out of the US. However, you may need to take specific legal and administrative steps, such as notifying the State Department and relevant government agencies, filing the necessary paperwork, and potentially renouncing your US citizenship if you acquire citizenship in another country.
The steps you must take depend on your intentions for moving, whether you're seeking residency or citizenship in another country, and whether you wish to maintain ties with the US while living overseas.
How can I move out of America without a job?
There are several options to move out of America without a job. These options include investment migration, which allows you to invest a specified amount of money in a country's economy, and in return, you be offered residency in that country. Another option is to pursue a student visa, which requires enrolling in higher education within the host country.
How much money do I need to move out of the US?
The amount of money you need to move out of the US depends on various factors, including your destination's general cost of living, your lifestyle, and the duration of your stay. At a minimum, you should have enough to cover initial expenses like travel, accommodation, and daily living costs for several months. This could range from a couple thousand to tens of thousands of dollars.
Additionally, a considerable expense would be visa fees. This might involve investing in the country's economy to meet visa requirements, ranging from renting a property for several years to a substantial property purchase in the hundreds of thousands.
Where is the best place for an American to live in Europe?
The best place for an American to live in Europe depends on individual preferences, priorities, and circumstances. Some popular destinations for American expats include countries like Portugal, known for its vibrant culture and affordable cost of living; Spain, offering a high quality of life and a strong expat community; and Malta, renowned for its Mediterranean lifestyle and rich culture.
Ultimately, the "best" place will vary based on personal goals and preferences, whether financial, career-based, or political. Evaluate your intentions, and you can pinpoint the country that suits your needs.
Is it hard for an American to move to Europe?
Figuring out how to move out of the US to Europe can present particular challenges, but with proper planning and research, it's certainly achievable. One of the primary considerations is obtaining the necessary visas or residency permits, which can vary significantly from one European country to another.
Fortunately, several EU countries, including Portugal, Spain, Italy, Greece, Malta, and Cyprus, offer investment visa programs, allowing foreign nationals to invest in their economy and receive residence permits in return.