Grenada is a wonderful Caribbean island whose popularity has increased in the last few years. Renowned for its beauty and the warmth of its population, the 'Spice Island' is the new Caribbean destination. This guide introduces you to the cost of living in Grenada. 
Understanding the cost of living in Grenada
In Grenada, the cost of living is affordable and relatively cheaper than in most of the other Caribbean islands. The cost of groceries, restaurants, education and real estate is especially advantageous compared to the UK or the USA. Grenada also has a favorable tax regime since it doesn't have tax on worldwide income, capital gains and inheritance tax. The country occupies the 87th place in the Global Passport quality of life index , with high levels of happiness and freedom.
If you are not looking to relocate but only visit, the average low budget traveler can expect to pay around $110-$130 a day per individual in Grenada. This includes the cost of accommodations, food, transportation around the island, and activities. If you have a greater budget can expect to pay between $250-$350 a day per individual.
Eating and dining out in Grenada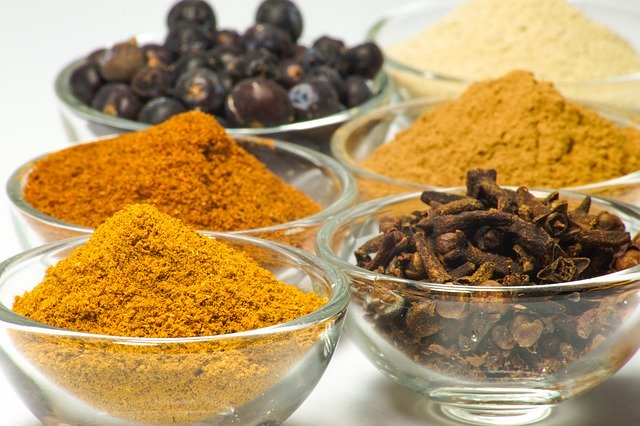 In Grenada, there are a variety of bars and restaurants to pick from. St George's capital city and Prickly Bay Marina are famous for the concentration of international restaurants. You can have a three-course meal for two people in a mid-range restaurant for around $70. 
You can also find amazing local food anywhere on the island for cheap prices. A meal in an inexpensive restaurant amounts to $7. Grenada's local cuisine is famous for its freshness and unique spices. Make sure to try Grenada's national dish, the 'oil down' — a stew of breadfruit, meat, vegetables, coconut milk, and spices. 
Grenada's transport costs
Grenada has very good roads and an efficient transportation system. 
It has one international airport located in St George's — Maurice Bishop International Airport — with direct flights to the US, Canada, and Europe.
On the island, public transports are colored buses traveling everywhere — a one-way ticket costs $1. Taxis are also available and widely used.
Health care in Grenada
We know how much healthcare expenses can impact the cost of living. The good news is that Grenada has one of the best health care systems in the Caribbean. You can find thirty medical stations, six health centers, and eight hospitals in Grenada. The island's main medical facility is the St George's General Hospital. Even though the hospital has efficient medical infrastructures, evacuation might be needed in serious cases. It is therefore highly recommended to get evacuation insurance in Grenada. Different private health insurances are available on the island.
Cost of groceries in Grenada
The cost of groceries in Grenada is very affordable, especially if you consume local products. In Grenada's markets and grocery stores, you can find locally produced food, fruits, and vegetables at low prices — such as spices, white rice, fresh white bread, local cheese, bananas, oranges, mangoes, onions, potatoes, and tomatoes. 
Imported products are however more expensive than average such as gasoline, milk, beef, and foreign clothes.
Study costs in Grenada
In Grenada education is free and compulsory for children between ages 6 and 14.
Monthly fees for private kindergarten amount to $140.
Yearly fees for international primary school amounts to $1,000.
Grenada's most famous university is St George's University School of Medicine. A term in the university is estimated at $14,000. Housing and books are additional costs.
Real estate in Grenada
Renting in Grenada
Rent is a significant part of the cost of living, and there are many properties for rent in Grenada, for all budgets. Depending on the type of property and its location, prices will vary. You can, for example, rent a one-bedroom apartment in the city center for $400, and a three-bedroom apartment for $900. Outside the city center prices are cheaper and you can find a one-bedroom apartment for $340 and a three-bedroom apartment for $600. 
Some of the best cities to live in Grenada are St George's, Carriacou, Grand Anse, and Lance aux Epines.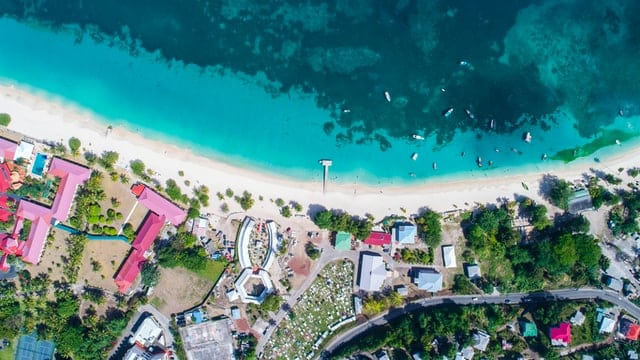 Buying property in Grenada
Grenada's real estate market offers fantastic property options. From historic colonial homes, and charming family bungalows, to brand new apartments and luxury villas, there are plenty of properties to purchase in Grenada. Prices vary from $160,000 to $7,000,000. Foreigners will have to apply for the Alien Landholding License – which amounts to 10% of the property value. 
Another popular option is to buy Grenada pre-approved real estate through the Grenada Citizenship by Investment Program. If you purchase pre-approved property — either as an individual investment or as joint-investment — you and your family can obtain a Grenada passport in two months.
To learn more about the Grenada Citizenship by Investment Program take a look at our Grenada Citizenship ultimate guide by local experts.
Frequently Asked Questions about the cost of living in Grenada
Is the cost of living in Grenada expensive?
In Grenada, the cost of living is affordable and cheaper than in the USA and the UK. The cost of restaurants, groceries, education, and real estate is especially advantageous.
What are the best places to live in Grenada?
Some of the best places to live in Grenada are St George's, Carriacou, Grand Anse, and Lance aux Epines.
Is Grenada safe?
Grenada is a very safe country as it has a low crime rate.
How can I get a Grenada passport?
You can get a Grenada passport provided that you make an investment of at least $150,000 in the country's economy. Investments can be made to the National Transformation Fund or in pre-approved real estate.
How much do I need in US dollars to live in Grenada?
The budget necessary to live in Grenada depends on where you'll live and your lifestyle. Roughly speaking, a single person estimated monthly costs would be $1000 whereas a family of four estimated monthly costs would be $2500. Expect to pay around $40 per month for internet, and about $0.20 for one minute of prepaid mobile tariff.
How much money do you need to retire in Grenada?
To obtain Grenada citizenship via investment, you need to invest a minimum of $150k in the country. To live in Grenada, the estimated monthly costs for for a couple of retirees is about $1500 a month, without housing costs.
How much does it cost to rent a house in Grenada?
House rents in Grenada vary according to the location and size of the property. Rent for a three-bedroom house starts at about $800 per month, with most properties this size costing between $1000 and $2000 per month.