An island country in the West Indies, Grenada is known as the "Island of Spice" owing to its mass production of nutmeg and mace crops. Set against the picturesque backdrop of the Caribbean, Grenada also boasts a booming real estate market and an advanced healthcare system. In fact, the health care services provided in Grenada are considered of the best in the Caribbean. The country has over 30 healthcare facilities across private and public healthcare systems. In this article, we will take you through healthcare in Grenada – the support services available for individuals in the country and more.
The Healthcare System in Grenada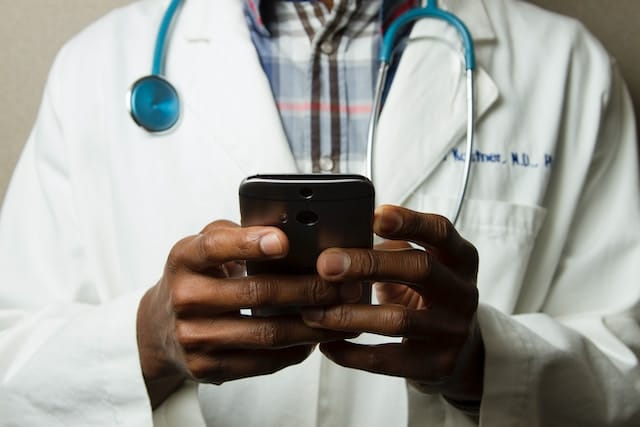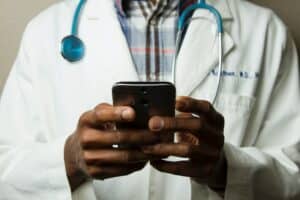 Owing to the beneficial Citizenship by Investment Program in Grenada, foreign investors across the world obtain Grenadian citizenship and flock to the country to access its quality infrastructure. To maintain this standard it is therefore essential to provide state-of-the-art health centers across the country.
The healthcare  services in Grenada are categorized into public healthcare and private healthcare facilities. Both healthcare  systems are governed by the Ministry of Health, Wellness and Religious Affairs and provide primary and preventative healthcare services.
According to the World Health Organization, Grenada is making steady progress in terms of healthcare. The country has been able to prevent tuberculosis cases and maintain a low WASH (water, sanitation, and hygiene) mortality rate over the years.
Availability of medical services in Grenada
As per the World Bank, the availability of medical services per 1000 people in Grenada is as follows:
Facility Number
Hospital beds – 3.6
Nurses and midwives – 3.1
Physicians – 1.4
Surgical workforce – 0.13
There are seven important hospitals in the country and thirty healthcare providers. You will find a medical facility within a five-kilometer radius of every household in Grenada. The pharmacies in the country are also well-equipped with medicines and English-speaking employees, making it easier for foreigners to communicate with each other.
Preventative healthcare, as well as acute disease treatment options, are both readily available in the country. For example, Grenada has a 100 percent success rate regarding tuberculosis treatment. In addition, 73 percent of male patients aged between 30-70 undergoing treatments for cancer, diabetes, and cardiovascular diseases tend to survive.
Over the years, Grenada's infant mortality rate has been steadily decreasing. As per World Bank data (2021), it is currently 14 per 1000 births in the country. Every delivery in Grenada is assisted by trained medical staff. According to the World Bank, Grenada recorded no maternal deaths from the year 2013 to 2017.
Public and Private Healthcare in Grenada
Public healthcare sector in Grenada
Grenada's public healthcare system mainly depends on taxation and international grants from countries like the EU. Grenada provides free primary healthcare, and the government incurs a healthcare expenditure of around $535 per individual, which amounts to five percent of the country's GDP.
Although citizens of the country cannot benefit from a national insurance scheme currently, the government is working on it. But you must also note that there is a National Insurance Scheme of Grenada that is already active in the country, which covers work-related injuries for Grenadian citizens.
Under the public healthcare system in Grenada, seven healthcare districts are in place. The country also has a referral system through which general practitioners can give referrals to pre-approved specialists. The country is also equipped with three government-run critical care hospitals.
The public healthcare provider might charge a small amount of money from patients for support services like lab work, physiotherapies, medicines, etc. Children, senior citizens, and financially disadvantaged people don't have to pay anything to avail of these services.
Public hospitals in Grenada – Contact details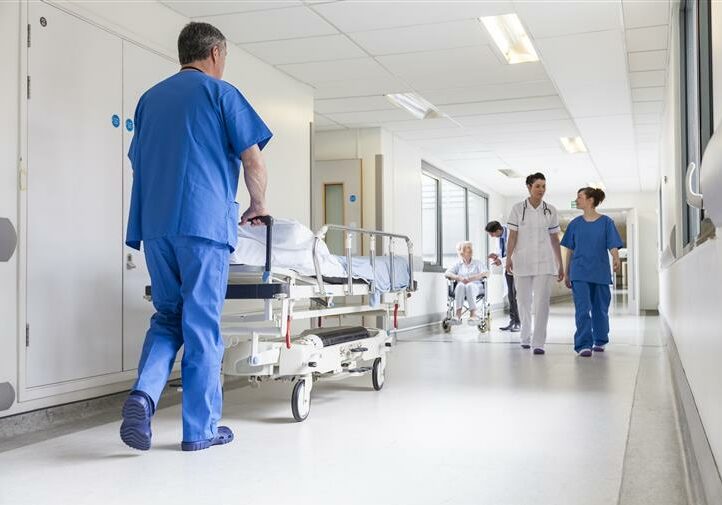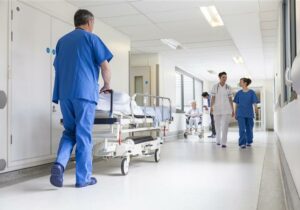 St George's General Hospital
Contact – +1 473-440-2051
Address – Grand Etang Road, St George Parish, Grenada
Princess Alice Hospital
Contact – +1 473-442-7251
Address – 48MW+2XG, Clabony, St Andrew Parish, Grenada
Mt Gay Psychiatric Hospital
Contact – 1 473-440-1228
Address – Mt Gay, St George Parish, Grenada
Private healthcare sector in Grenada
Grenada provides advanced private healthcare infrastructure to people. Private clinics have cutting-edge facilities that public clinics lack in the country. Therefore, opting for a private health insurance scheme is a great choice in Grenada.
Grenada has four private hospitals and various private medical facilities, labs, and independent practitioners. In addition to this, emergency services in the country are also pretty top-notch. But in some cases, patients can be airlifted to other Caribbean islands or the United States for better treatment.
If you are opting for a private health insurance plan in Grenada, make sure it gives international coverage and takes into account the following factors:
Healthcare expenses like hospital stays and visits to doctors
Medical evaluation and airlifting, if needed
Medicines as per pharmacy prescriptions
Pre-existing health conditions
Quality of life and healthcare in Grenada
According to the World Bank, the average life expectancy at birth is 75 years, making it three years higher than the average life expectancy globally. The country also has clean air and drinking water. Moreover, Grenada aims to reduce greenhouse gas emissions by 40 percent before the end of this year. Renowned for its spices all over the world, Grenada also ensures safe food for consumption by its nationals.
Grenada Citizenship by Investment Program
Under Grenada's Citizenship by Investment Program, the country offers citizenship to foreign investors in exchange for a minimum real estate investment of $220,000 or through a government donation of a minimum value of $150,000.
Grenada Citizenship by Investment Program – Benefits
You can include your entire family in your application.
Grenada is a tax-friendly nation.
There are no specific residency requirements.
You can obtain Grenadian citizenship in just three to four months.
With Grenadian citizenship, you can apply for a USA E-2 visa.
With a Grenada passport, you can travel visa-free to over 140 countries.
Grenada Passport Visa-Free Countries
With a Grenada passport, you can travel visa-free to the following countries:
Grenada Citizenship - Eligibility
The primary applicant should be over the age of 18.
The applicant should possess excellent character.
The applicant must be in good health.
The applicant must not hold any criminal record.
The applicant must pass a detailed background check.
In addition to the primary applicant, the following family members can be included in the passport application:
Spouse
Children below the age of 18
Dependent children of the primary applicant or the spouse between the age of 18-29
Mentally and physically challenged children who are 18 years or above
Dependent parents or grandparents of the primary applicant or spouse
Siblings of the principal applicant or spouse, biological or adopted, aged 18 and unmarried with no children
Grenada Citizenship - Investment Options
National Transformation Fund
You can obtain Grenada citizenship by investing a minimum of $150,000 (non-refundable) through the National Transformation Fund (NTF) in Grenada. You can find the details below.
Additional Dependent (Parent Under 55)

Additional Dependent (Sibling)

$5,000 for each family member aged 17 or over


$1,500 per person aged 18 or over
$500 per person under 18

$1,000 per applicant aged 17 or over
Real Estate
Under the Grenada Citizenship by Investment Program, you can obtain citizenship through real estate investment. Either you can purchase a property worth $350,000 or buy shares worth $220,000 in shares of real estate projects like resorts, villas, or hotels. You can refer to the table below for pricing:
Additional Dependent (Parent Under 55)

Additional Dependent (Sibling)

OPTION 1: $220,000 in shares
OPTION 2: $350,000 as sole owner

$5,000 for each family member aged 17 or over


$1,500 per person aged 18 or over
$500 per person under 18

$1,000 per applicant aged 17 or over
To learn more about Grenada, you can refer to the following articles:
Global Citizen Solutions offers a tailored service to investors and expats seeking a second residence. Our team of migration specialists is here to assist you with foreign property investments to secure an alternative residence.
Frequently Asked Questions About Grenada Healthcare
Does Grenada have good healthcare?
The healthcare infrastructure in Grenada is one of the best in the Caribbean. There are 30+ medical facilities in the country, including critical care units. Both public and private healthcare systems are well equipped to provide quality healthcare in the country.
Does Grenada have universal healthcare?
Grenada does not have any universal healthcare scheme currently. However, the country provides free primary healthcare to all.