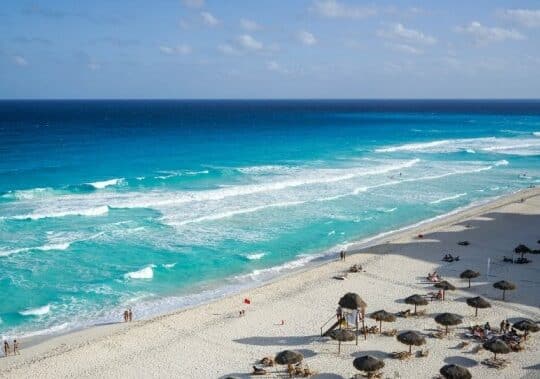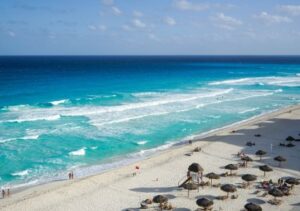 The Caribbean is a popular travel destination for everyone from retirees and investors to digital nomads and families. The Caribbean, made up of the Caribbean Sea and more than 700 islands, offers visitors a relaxing getaway from everyday life. You'll find a variety of luxurious spas, beautiful beaches, delicious cuisine, and natural landscapes that make a visit here worth every minute. To help you make your dream getaway a reality, we're answering a commonly asked question: Do you need a passport to go to the Caribbean?
Keep reading as we unpack everything from the identity documents you need when visiting the Caribbean to locations in the region that don't require passports at all!
Visiting the Caribbean - Passport Requirements
Generally speaking, you will require a valid passport when visiting the Caribbean islands. Some travelers may also require a visa, depending on the country that has issued their passport. Requirements may also vary depending on the territory you wish to visit. For example, some territories impose a requirement on the number of months left on the passport and the number of blank pages. As such, it's best to check with the respective Consulate or Embassy of your intended destination country.
Visiting the Caribbean as a US Citizen
As a US citizen, you may not require a valid passport to visit some destinations in the Caribbean. This is because several destinations are US territories, meaning US citizens can enjoy travel between them without the need for a passport. Additionally, you may not need a visa for short-stay visits between three and six months.
As mentioned, your destination can affect whether or not you need a passport. What you may not be aware of is the fact that your mode of travel can affect these requirements as well.
Air travel
As mentioned above, you will generally require a passport to go to the Caribbean, but this may not be mandatory if you are a US citizen traveling to a US territory. The US runs various flights to the Caribbean from regions including Atlanta and New York. You may require a passport to comply with airline requirements or the requirements of the territory you are visiting. You will also need a passport if you are visiting a non-US territory, as stated by international air travel standards. Your passport should meet the following requirements:
Validity period of at least six months (some regions may accept three months while others may require more)
Your passport should be in good condition with no visual damage or alteration outside of normal wear and tear.
Sufficient blank pages for entry and exit stamps
However, if you are traveling to a US territory, it is possible to use other identification documents.
Sea travel
When traveling to the Caribbean by sea, there are two different types of cruises that you can embark on: Closed-loop cruises and standard cruises.
Closed-loop cruise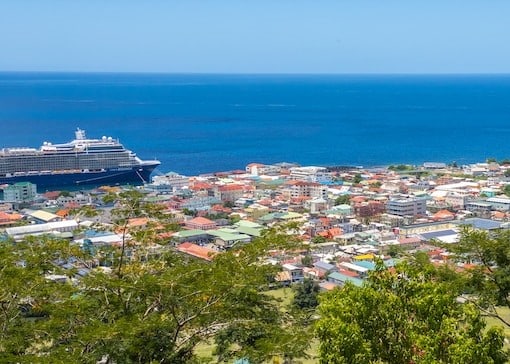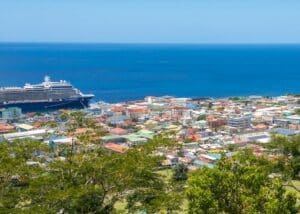 A closed-loop cruise is a cruise that departs from and returns to a US port. This means that US citizens don't need a passport if the cruise starts and ends in the same US port/city.
Most cruise lines that offer this type of cruise don't require passengers to have a valid passport book. You can instead use identity documents that comply with the Western Hemisphere Travel Initiative (WHTI) requirements, such as passport cards and trusted traveler cards.
Minors can also use WHTI-compliant documents, including birth certificates, citizenship certificates, or naturalization certificates. This being said, it is important to check with the cruise line whether you are required to present your passport or not. These cruises tend to visit places such as the British Virgin Islands, Jamaica, and St Maarten.
Standard cruise
Standard cruises begin and end at non-US ports, and passengers are required to present their valid passport books. As with air travel, passengers of all ages must present a passport.
Trusted travel programs
Trusted Traveler Programs (TTP) are risk-based programs that facilitate the entry of pre-approved travelers to certain destinations. Applicants to these programs are vetted and must meet the program's qualifications.
Being a member of one of these programs means you will have similar requirements to closed-loop cruises when traveling to the Caribbean. In other words, you may not always need a passport.
Important note: Individuals who hold a green card or permanent residence in the US must have a passport to visit any territory in the Caribbean.
Caribbean Destinations That Don't Need a Passport
Fortunately for many, there are several Caribbean regions that do not require a valid passport from US citizens.
Puerto Rico
Puerto Rico is a beautiful Latin American island in the Caribbean. In fact, it is the largest US territory with daily flights from most major airports in the US.
San Juan 
San Juan is the capital and largest city in Puerto Rico. Considered the beating heart of the island's history and culture, the city is a bustling hub where old meets new. With plenty of shopping, dining, and nightlife options, the city is the perfect place to experience the vibrant Puerto Rican culture.
Culebra 
An island, town, and municipality in Puerto Rico, Culebra is known for its outstanding beaches of soft white sand. Flamenco beach is widely considered one of the best beaches in the world and is home to one of Puerto Rico's most iconic and photographed sites – the rusted military tanks covered in graffiti that stand in the surf of the beach.
US Virgin Islands
As a US citizen, a Caribbean vacation without a passport is possible if you stick to US territories such as the US Virgin Islands of St John, St Croix, and St Thomas. As these places are US territories, a government-issued photo ID or birth certificate with a raised seal will suffice.
St Croix 
The largest island in the US Virgin Islands, St Croix is a relaxed and multicultural destination in the Caribbean. As the island is more isolated due to its position in the Caribbean, the community here has developed its own unique cultural identity that reflects its experiences, music, and cuisine. The island boasts incredible natural beauty with white-sand beaches, hiking trails, and a dazzling coral reef.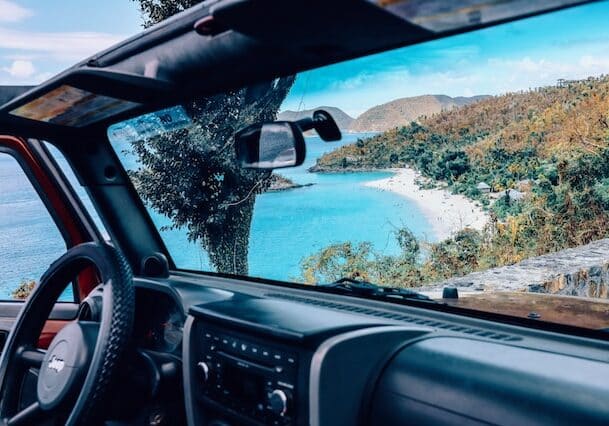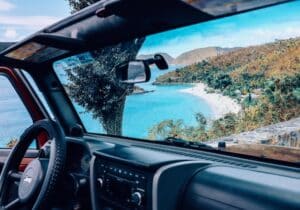 St Thomas  
St Thomas is one of the most accessible places for US citizens to travel without a passport. A bustling island with two cruise terminals and a large airport, you'll find plenty of activities to keep you busy. Here, you can visit some of the best beaches in the Virgin Islands, experience world-class hotels and resorts, and enjoy exciting boat tours.
St John 
Two-thirds of the island is protected within the Virgin Islands National Park where you'll find a selection of beautiful beaches, historical ruins, and epic hiking trails. The island boasts two main towns: Cruz Bay – an extremely lively village – and Coral Bay – a more reclusive community. Here, you can enjoy activities such as snorkeling, scuba diving, sailing, and shopping.
Water Island 
The smallest of the US Virgin Islands, a visit here is likely to include days spent relaxing on the beach, exploring the shoreline, fishing, boating, kayaking, and hiking. You can also enjoy bike tours of the island and movie nights on the beach.
Documents you can use when traveling without a passport
If you do not own a valid passport, you can use the following documents to travel to these territories:
Trusted traveler program card
Passport card (only allows entry into territories via land or sea)
Enhanced driver's license or ID card (must contain a chip that generates biometric data)
Tribal ID
When traveling with a minor, you must carry their documents that provide proof of citizenship. This can be a birth certificate, naturalization certificate, citizenship certificate, passport book, or passport card. You must also establish your legal relationship with the minor. This means that if you are not the minor's parent or legal guardian, you must produce a certificate demonstrating your relationship with the child, as well as a notarized agreement from their parents or guardians stating your right to travel with the child.
Obtain Caribbean Citizenship
The easiest way to travel within the Caribbean is as a citizen. As a foreigner, a simple and straightforward way to obtain a Caribbean passport is through one of citizenship by investment programs.
There are five Caribbean countries that offer citizenship by investment programs: Antigua and Barbuda, Dominica, Grenada, St Kitts and Nevis, and St Lucia. For a minimum investment, you can obtain citizenship in one of these countries and benefit from visa-free travel to over 140 destinations across the globe, including the Caribbean Community (CARICOM).
Investment costs start at $100,000 and investment options include government funds, real estate, and government bonds. The application process is quick, taking between four and six months, and you can include your spouse, siblings, children, parents, and grandparents in your application (provided they meet the respective program's requirements).
You can find more detailed information in our Caribbean Citizenship by Investment Comparison Guide.
Why work with Global Citizen Solutions?
Global Citizen Solutions is a multidisciplinary firm offering bespoke residence and citizenship solutions in Europe and the Caribbean. In a world where the economy and politics are unpredictable, having a second citizenship opens up opportunities and creates flexibility for you and your family.
So, why work with Global Citizen Solutions to obtain Caribbean citizenship?
Global approach by local experts: We are corporate members of the Investment Migration Council, with local expertise in all five Caribbean CBI programs.
100 percent approval rate: We have never had a case rejected and will offer you an initial, free-of-charge, due diligence assessment before signing any contract.
Independent service and full transparency: We will present to you all the investment options available, and all expenses will be discussed in advance, with no hidden fees.
An all-encompassing solution: A multidisciplinary team of immigration lawyers, investment specialists, and tax experts will take into consideration all your and your family's mobility, tax, and lifestyle needs.
Confidential service and secure data management: All private data is stored within a GDPR-compliant database on a secure SSL-encrypted server.
To see the full list of reasons why to work with Global Citizen Solutions for your Caribbean citizenship application, click here.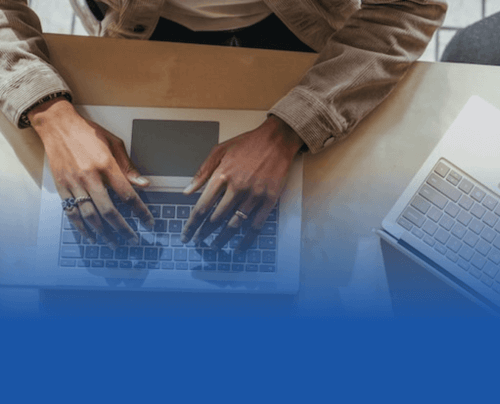 Safety Tips for Travel to the Caribbean
Yes, it is safe to travel to the Caribbean. As with any place that you are not familiar with, it is beneficial to take note of specific times or places that are safer to travel to. Below is a list of helpful tips when traveling:
Stick to the tourist areas. Areas frequented by tourists are more likely to have more established security and therefore be safer.
Use tour guides. If you want to explore more off-the-beaten-track areas, consider using a trusted local tour guide who is familiar with the area.
Beware of local scams. Tourists can be taken advantage of by thieves or scammers, so make sure you keep your belongings on you and make yourself aware of any scams that tourists fall prey to.
Be vigilant. Take note of your surroundings and any suspicious activity, particularly if you have not traveled to an area before.
Share your itinerary. Make family or friends aware of where you plan to go and when. You can also give them local contact numbers for your accommodation. However, it is not advisable to share this information with strangers as this can open you up to targeting.
Stay up to date. Make sure you are aware of current events and recent happenings by watching or reading the news.
Research the weather. Some destinations in the Caribbean are at risk of natural disasters such as hurricanes. It is important to research if your intended destination has a hurricane season or certain time of year during which it best not to visit.
The Best Time to Visit the Caribbean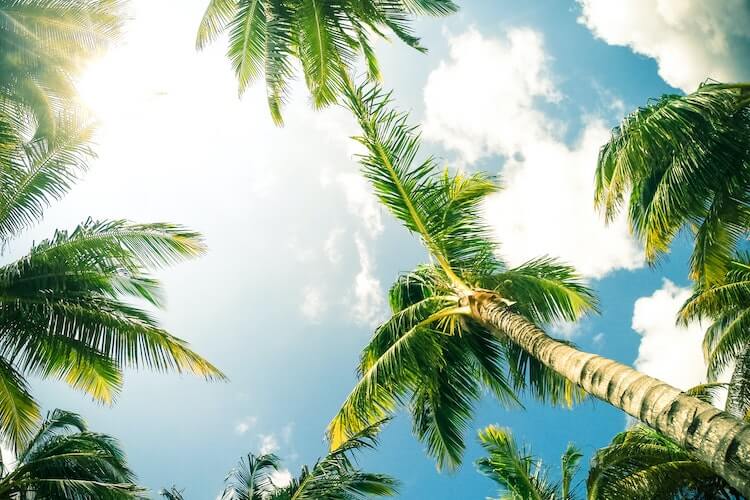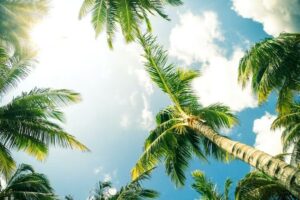 The Caribbean has two main seasons – wet and dry. The wet season runs from May to November and is characterized by more rainfall and higher humidity. The dry season, which runs from December to April, is drier and cooler, making for the ideal time to visit. During this time, temperatures range from 25 to 30 degrees Celsius, and the humidity is low. This also means that plenty of tourists visit during this time, taking advantage of the great weather and fantastic sites. However, the seasons may differ slightly from country to country, so make sure to research the weather patterns of your intended destination.
Overall, the Caribbean is a fantastic place to visit and enjoy a relaxing vacation. Do you need a passport to go to the Caribbean? No, depending on where your passport is from and the territory you are visiting. Make sure to research what you need, whether traveling by plane or boat, and enjoy your trip to the stunning Caribbean.
Frequently Asked Questions About the Caribbean
Can I travel to the Caribbean without a passport?
Yes, it is possible to travel to the Caribbean without a passport. This will depend on the country your passport is issued from, your intended destination, and your mode of travel. It is essential to check with the relevant Consulate or Embassy regarding what identification documents you need to travel to the Caribbean. As a general rule, you should always carry a passport or government-issued photo ID when traveling to any Caribbean country to be on the safe side.
Which Caribbean islands do not require passports?
US citizens can travel to US territories in the Caribbean without a passport. Destinations include Puerto Rico and the US Virgin Islands.
Where can I go without a US passport?
You can travel anywhere in the Caribbean without a US passport, providing you obtain the required visa for your intended destination. When traveling by sea, it is possible to travel with identity documents such as a passport card or certificate of citizenship.
Can I go to the Bahamas without a passport?
Anyone entering the Bahamas is required to present a valid passport. It must be valid for at least six months.
Do you need a passport to go to Cancun?
Yes, you must present a valid passport when traveling to Cancun. This is a requirement for both adults and children.
Do I need a passport to go to Jamaica?
To go to Jamaica, visitors must possess a national passport or other accepted travel document that states their nationality and identity. This document must be valid for the period of your stay in Jamaica.