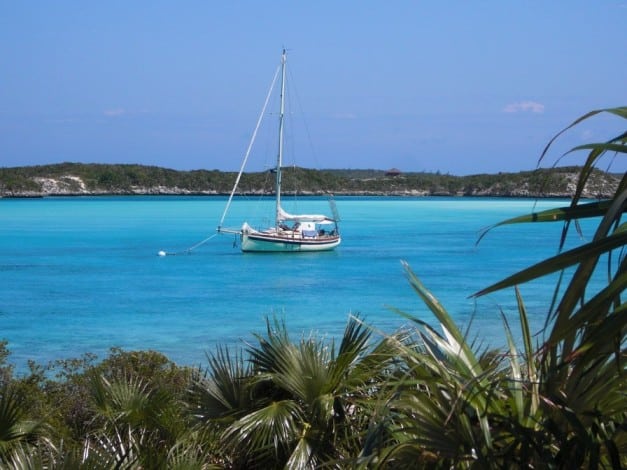 Caribbean citizenship has emerged as an incredibly popular choice for individuals seeking second passports or residency options. The region's allure can be attributed to several key factors. 
Firstly, many Caribbean countries offer attractive citizenship-by-investment programs, providing a relatively straightforward pathway to acquiring citizenship through financial contributions or real estate investments. Additionally, these nations boast stable political systems, robust economies, and favorable tax regimes, including income tax reductions and no taxes on capital gains. 
The Caribbean's stunning natural beauty, vibrant culture, and access to international travel further enhance its appeal, making it a sought-after destination for those seeking dual citizenship or an additional citizenship. That's why many cosmopolitans choose Caribbean countries to obtain a second citizenship by investment to travel freely around the world.
This article gives an overview of everything you need to know about Caribbean citizenship, including the benefits and the different pathways to gain citizenship and a Caribbean passport, including investment costs, so you have an idea of how much money you'd need to invest.
Overall, the Caribbean investment programs are attractive and cost-effective and offer many benefits that make them stand out from their competitors' programs.
How many countries can you visit visa-free with a Caribbean passport?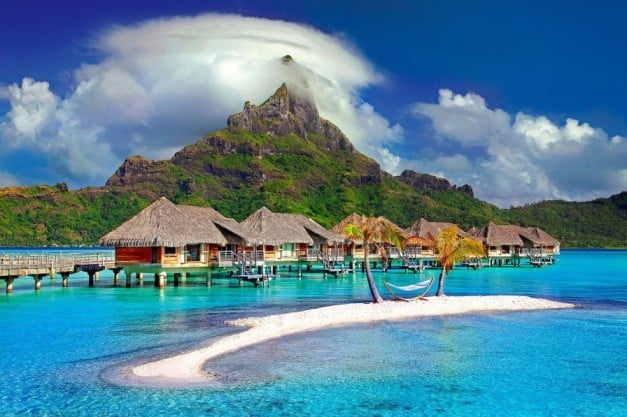 A passport from one of the Caribbean countries is popular for those looking for a second passport as they offer visa-free travel typically to around 150 countries worldwide, 
depending on the country you obtain citizenship in. 
The St Kitts and Nevis passport allows to travel visa-free to the most number of countries, providing access to 153 countries. Passports from Antigua and Barbuda and St Lucia are equally popular, with visa-free travel to 150 and 148 countries, respectively. 
If visa-free travel to China could be useful for you, then consider becoming a citizen of Grenada or Dominica, which both offer access to 147 and 146 countries, respectively, including access to one of the world's biggest economies.
Grenada is also a popular choice of citizenship if you wish to strengthen your ties with the USA. Grenada citizens have an enhanced opportunity to travel visa-free and to live in the US. Investors have the option to obtain the E2 Business Visa for themselves and their families, granting them unlimited entry to the country, the ability to live and work there, and the privilege of enrolling their children in American schools and universities. 
Holders of a Grenada passport are eligible for the E2 Visa to the USA, which can be valid for up to five years, providing an advantageous route for business opportunities and personal development in the United States.
What's more, citizenship in Caribbean countries (with the exception of Cuba) offers the additional advantage of a faster application process to get a US visitor visa. With Caribbean citizenship, individuals can obtain a visa at a US consulate within a relatively short period of two to three weeks.
In contrast, foreigners without Caribbean citizenship may experience significantly longer wait times of around six months or more to secure a US visa. This accelerated visa process further highlights the appeal and convenience of Caribbean citizenship for those seeking to visit or establish connections in the United States.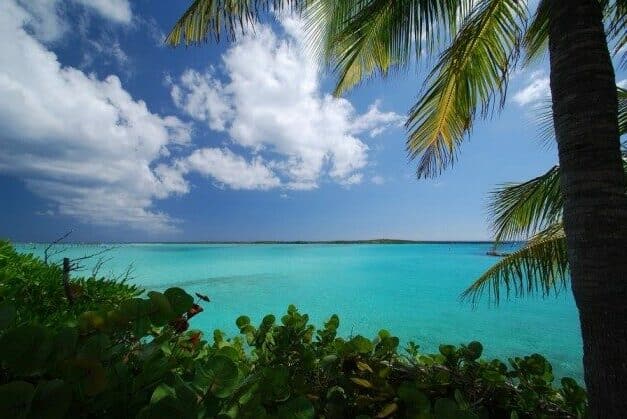 Other Benefits of Caribbean Citizenship
There are some additional benefits to having Caribbean citizenship, including personal and business opportunities:
Citizenship can be obtained for the whole family instantly.

You can register a company and also do business internationally.

Some incredible

tax benefits

 

Open a bank account with an international bank

Access to sought-after British education: Caribbean citizens are members of the Commonwealth of Nations and therefore get benefits when applying to UK universities.
How to Obtain Caribbean Citizenship
There are a number of ways to get Caribbean citizenship, such as through naturalization or by marrying a citizen. However, the quickest route is through investment.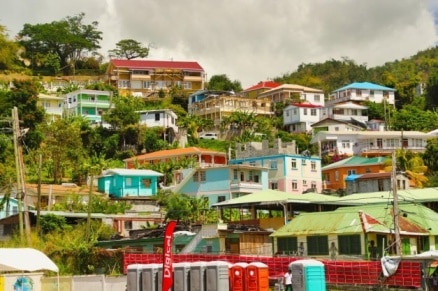 The lowest investment amount varies depending on the chosen program and investment option. For instance, Dominica and St Lucia offer the lowest investment requirement for individual investors: You can gain citizenship and a Caribbean passport by contributing $100,000 to a state fund or government fund.
The added benefit is that, under a single application, the investor's family members, including their spouse, children, parents, grandparents, and siblings, can also obtain citizenship. The cost of their participation in an investment program is determined by the country and investment option.
Other citizenship programs have additional requirements, such as language or history exams, obtaining a residence permit, or visiting the country. A benefit of choosing one of the CBI programs described in this article is that the investor and their family do not need to fulfill these obligations to receive passports.
However, there is one exception in Antigua and Barbuda, where investors are required to visit the island state for at least five days within the first five years. In all countries, the programs entail a mandatory due diligence check.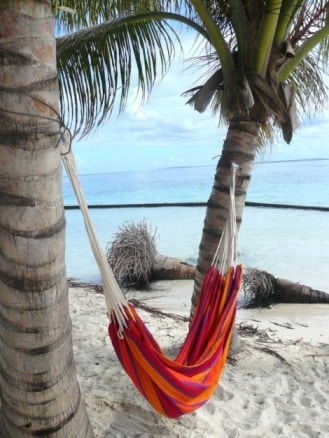 Step-by-step procedure for obtaining citizenship in the Caribbean
Citizenship by Investment (CBI) application processes can be time-consuming and stressful if you're unfamiliar with the steps involved. We'd therefore recommend that you enlist the help of an experienced and fully qualified immigration lawyer. They can make preliminary checks to ensure everything runs smoothly.
1. Preliminary due diligence
Your immigration lawyer will run preliminary checks of the investor's due diligence ahead of the due diligence checks of the CBI unit. This includes having a clean criminal record, which is necessary for all Caribbean citizenship programs and to get any of the Caribbean passports.
2. Preparation of documents
Your immigration lawyers will collate and prepare all necessary documents for your application.
3. Due diligence
The CBI unit conducts the official due diligence check on the investor and any additional applicants. For Dominica, Grenada, and St Kitts and Nevis, this includes a mandatory virtual interview for applicants.
4. Approval and fulfillment of investment condition
To fulfill the investment condition, the investor must now make the contribution to a fund and invest in real estate, a business, or government bonds.  
Important note: If you're participating in the Antigua and Barbuda investment program, you will have to go through another step before citizenship and a Caribbean passport is granted. The investor and all included adult applicants have to take an oath during a video conference, in a consulate, or when they visit the country.
How much should I invest to get Caribbean citizenship?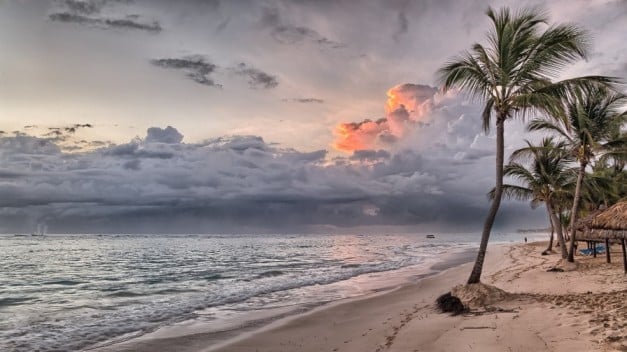 Getting citizenship in countries of the Caribbean is, in comparison to other countries that offer citizenship by investment, a lot cheaper. From just a $100,000 minimum investment, you can obtain Caribbean citizenship and a Caribbean passport within three to six months, depending on the country you choose.
In contrast, to become a citizen of Cambodia via the CBI program, you'll have to donate around $244,000 to the government or invest a minimum of $305,000 into a government project. To become a citizen of Malta through their CBI program, you'll have to make an even higher financial commitment with a minimum investment of $756,000 and additionally have a residence permit for one to three years.
Comparison of program conditions in Caribbean countries
The table below gives an overview of some Caribbean countries and their individual CBI stipulations:
Country
Minimum investment requirements
Time to citizenship
Dominica
- From $100,000: a non-refundable contribution to the state fund
- From $200,000: purchasing real estate
From two to three months
Antigua and Barbuda
- From $100,000: a non-refundable contribution to the state fund
- From $150,000: a non-refundable contribution to the University of the West Indies Fund (for families of six or more people)
- From $200,000: purchase of real estate
- From $1,500,000: business investment

From three to four months
Saint Lucia
- From $100,000: a non-refundable contribution to the state fund
- From $200,000: purchase of real estate
- From $300,000: purchase of government bonds
- From $1,000,000: business investment in a joint enterprise
From three to four months
Grenada
- From $150,000: a non-refundable contribution to the state fund
- From $220,000: purchase of real estate

From three to four months
St Kitts and Nevis
- From $250,000: a non-refundable contribution to the state fund
- From $400,000: purchase of real estate

Four months
The above donations or investment amounts are exclusive of additional fees the investor has to pay. In addition to this, investors have to pay the following:
State and administrative fees

Cost of due diligence checks

Immigration lawyer fees for preparing documents
These fees vary depending on the applicant's choice of citizenship program as well as the total number of people included in the application.
The following cost application example looks at the fees payable in addition to an applicant's state contribution of $100,000 if they apply for citizenship in Antigua and Barbuda:
Fees for a single investor and a family of up to four people: $30,000 (each additional member costs $15,000)

Due diligence fees: $7,500 for spouses; $2,000 for each child; $4,000 for each dependent over the age of 18

Administrative fees: up to $600 per applicant
Example of cost calculation for participation in the Antigua and Barbuda citizenship program
The table below shows a costing exercise for a family of four and a family of six who applies for the CBI to Antigua and Barbuda, making a non-refundable contribution to the state fund.
| Expenses | Family of four: spouses and two children below 18 years of age | Family of six: spouses, one child under the age of 18, one child over the age of 18, plus investor's parents |
| --- | --- | --- |
| Investment | $100,000 | $150,000 |
| State fee | $30,000 | $60,000 |
| Due diligence | $17,000 | $31,000 |
| Administrative fee | $2,400 | $3,600 |
| Total | $149,400 | $244,600 |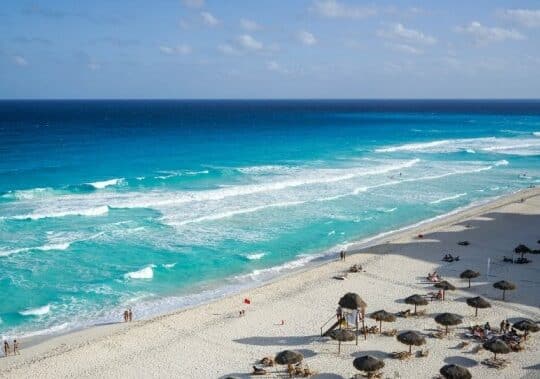 How to Invest in Caribbean Real Estate and Get Your Money Back in Five Years
Another investment route to become a Caribbean citizen and get a Caribbean passport is through investing in government-approved property. Generally, this means that applicants have to buy shares or apartments in hotel complexes.
Share prices vary from $200,000 to $400,000, but apartments can cost more, up to multiple millions of dollars. Prices per square meter for an apartment in a hotel can cost between $5000 to $8000. 
Investors have to own their real estate for three to seven years, after which they can be sold, and the investment will be returned. An exception is Dominica, where investors can sell their property or bonds after only three years. However, the investment object cannot be sold to another investor and is only allowed to re-enter the CBI program after five years. 
Examples of Caribbean real estate
The Caribbean holds an abundance of real estate, from very affordable villas to multi-million dollar properties. Prices depend on the country, the location and amenities of the property, as well as the condition and size. Below are some examples of real estate in the Caribbean:
| Country | Type of real estate | Cost |
| --- | --- | --- |
| Antigua and Barbuda | Three-bedroom villa with garden, sea-views, located in a resort | $525,000 |
| St Kitts and Nevis | Four-bedroom bungalow, two acres of gardens, stunning views | $375,000 |
| St Lucia | Six-bedroom villa with five bathrooms, mature private garden, and swimming pool | $525,000 |
| Grenada | Four-bedroom manor house with six acres of gardens including an orchard with a variety of fruit trees | $550,000 |
If the Caribbean sounds like the perfect place for you and you'd like to find out more, then schedule a non-binding call with one of our expert advisors. Global Citizen Solutions is a specialized consultancy firm in the field of investment migration. Our expertise lies in assisting clients who seek to secure their future and become global citizens through residency or citizenship through investment programs.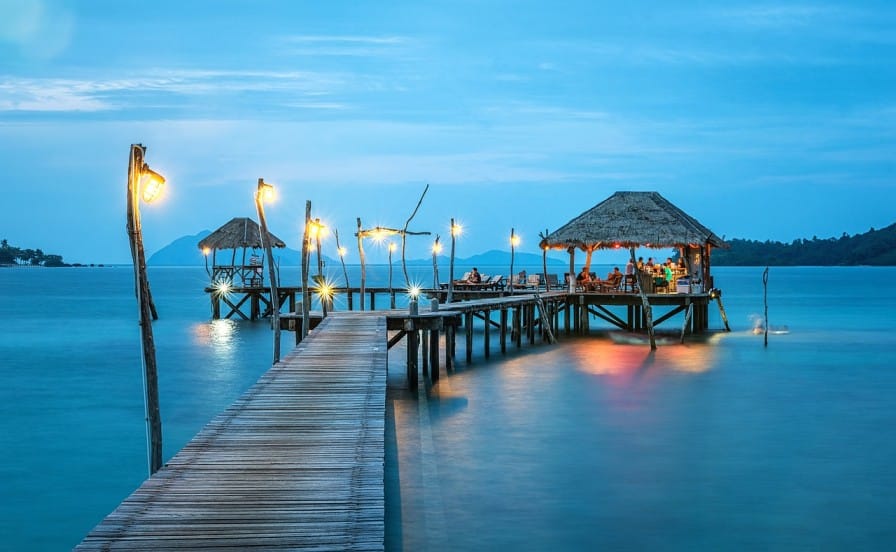 You may find the following articles an interesting and informative read: 
Frequently Asked Questions About Why Caribbean Citizenship Is so Popular
What are the benefits of Caribbean citizenship?
Some benefits of Caribbean citizenship and a Caribbean passport include visa free access to numerous countries, including the European Union, access to a favorable tax environment, investment opportunities, the potential for increased business prospects, and the ability to live and work in the Caribbean region.
Why should I get citizenship by investment in a Caribbean country?
Getting citizenship by investment in a Caribbean country offers advantages such as visa-free travel, potential tax benefits, access to a desirable lifestyle, business opportunities, and the ability to secure a second passport for personal and financial flexibility. What's more, in comparison to other countries, the minimum investment is low, starting from $100,000.