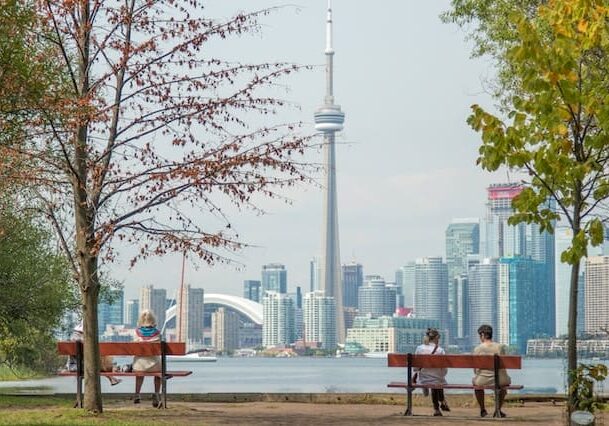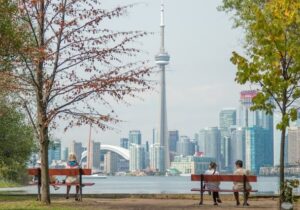 The cost of living in Canada compared to the USA is one of many things that attract expats from all over the world. It's one of the most desired countries to live in, and not without good reason. Renowned for its welcoming and friendly locals, Canadians have earned a reputation that precedes them.
Although the chilly temperatures in winter in many parts of Canada might deter some, the country's embracing ethos, superb quality of life, and avenues for progression make it an alluring prospect.
In this comprehensive guide, we'll cover everything you need to know about living expenses in Canada, so you can make an informed decision before you embark on the exciting journey of relocating. Given the vast expanse of the country, the cost of living varies significantly depending on the area you choose as your new home.
Is Canada expensive?
Canada isn't the cheapest country, and if you want to save money, living in one of Canada's major cities may not be the ideal plan. The average monthly cost of living, including average monthly rent or housing costs such as a mortgage, is on par with what you'd expect of some of the main cities of the USA.
It's important to note, however, that Canada's cost of living varies widely across its provinces and cities. While some smaller towns and rural areas offer lower costs, larger cities like Toronto, Vancouver, and Victoria tend to be the most expensive. These urban centers boast diverse opportunities but come with high housing costs and cost of living.
On the other hand, mid-range cities such as Calgary and Ottawa strike a balance between job prospects and affordability. Many Canadians opt for smaller towns or other major cities like Montreal, which provide a lower cost of living while still offering a vibrant lifestyle.
Different provinces have distinct price tags; for instance, the Maritimes are often more budget-friendly than the bustling West Coast. Overall, living costs can be manageable for Canadian families in low-cost regions, but careful consideration is needed when settling in larger metropolitan areas.
You should also note that there are different taxes in Canada. The government sales tax (GST) usually adds five percent to most goods. Each province then has a provincial sales tax (PST), which varies from area to area. Some provinces, such as Newfoundland and Labrador, New Brunswick, Nova Scotia, Prince Edward Island, and Ontario combine the GST with the PST and call it the harmonized sales tax (HST).

Cost of living: Canada versus the USA
When comparing the cost of living between Canada and the USA, several factors come into play. While the average salary might be slightly higher in the USA, the cost of living can vary significantly.
Major cities in both countries can be expensive, but generally, Canada's cost of living, including healthcare, is lower. However, sales tax in Canada is higher than in most parts of the USA. It's essential to note that the cost of living can differ within each country based on regions and lifestyle choices.
The monthly costs in Canada for a family of four, excluding rent, are $3,545. The estimated monthly costs for a single person are $991 without rent. Living in one of Canada's major cities, such as Toronto, comes with a higher price tag. A family of four estimated monthly costs are around $4,049 excluding rent, and for a single person, around $1,117 without rental costs.
On average, the cost of living in Canada is 11.3 percent lower than in the United States; however, as mentioned before, exact costs will vary depending on location, lifestyle, and personal needs.
Major Canadian cities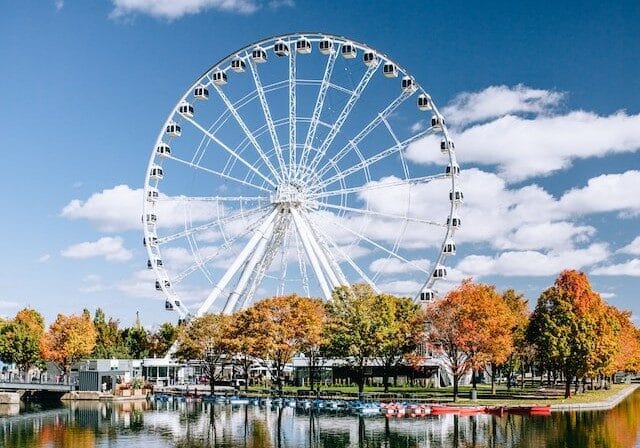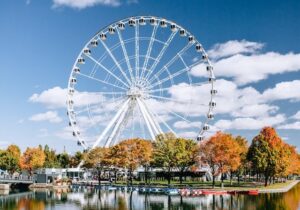 Here are some of Canada's major cities:
Toronto (Ontario)
Vancouver (British Columbia)
Montreal (Quebec)
Calgary (Alberta)
Edmonton (Alberta)
Ottawa (Ontario)
Winnipeg (Manitoba)
Quebec City (Quebec)
Hamilton (Ontario)
Halifax (Nova Scotia)
Toronto is Canada's largest city and North America's fourth-largest city, with a population of around 2.7 million people. The population of the Greater Toronto Area is around 6.7 million people.
What are the most expensive and the cheapest places to live in Canada?
The average costs in Canadian cities vary, including living expenses and average monthly rents, and housing costs. With the current cost of living crisis, living in large cities has become more expensive in the past few years. Nevertheless, with some research, affordable places can be found in any of the 13 Canadian provinces.
Most expensive cities to live in Canada
The following table gives an overview of the five most expensive cities in Canada, including average house prices, monthly rent for a one-bedroom apartment, and median after-tax income per year.
| | | | | |
| --- | --- | --- | --- | --- |
| | | | Average rent (one bedroom per month) | Median after-tax household income (per year) |
| | | | | |
| | | | | |
| | | | | |
| | | | | |
| | | | | |
Vancouver
Vancouver, located in British Columbia, is a picturesque coastal city known for its stunning natural beauty and diverse urban culture. It's surrounded by mountains and ocean, offering a unique blend of outdoor recreation and urban sophistication. The city is renowned for its multicultural atmosphere, thriving arts scene, and mild climate.
Toronto
Toronto, the capital of Ontario, is Canada's largest city and a dynamic global metropolis. It's an economic powerhouse, brimming with cultural diversity, iconic landmarks like the CN Tower, and vibrant neighborhoods. Toronto offers a mix of business opportunities, cultural experiences, and entertainment options that cater to a wide range of interests.
Victoria
Victoria, nestled on Vancouver Island in British Columbia, is a charming city known for its historic architecture, lush gardens, and tranquil coastal setting. As the provincial capital, it offers a blend of colonial heritage, outdoor activities, and a relaxed island lifestyle, attracting both residents and expats alike.
Hamilton
Hamilton, Ontario, is a city that balances its industrial heritage with a growing arts and culture scene. It features beautiful waterfront areas along Lake Ontario, a revitalized downtown core, and proximity to Toronto. Hamilton is a city undergoing transformation while retaining its historical character.
Ottawa
Canada's capital is a city of political significance and cultural richness. Nestled on the banks of the Ottawa River, it houses iconic government buildings, museums, and the stunning Parliament Hill. Its blend of history, festivals, and outdoor spaces makes it a dynamic and captivating place to live.
Cheapest places to live in Canada
In the table below, you'll find the cheapest cities in Canada, where the cost of living and housing cost is most affordable.
| | | | | |
| --- | --- | --- | --- | --- |
| | | | Average rent (one bedroom) | Median after-tax household income |
| | | | | |
| | | | | |
| | | | | |
| | | | | |
| | | | | |
Sept-Îles
Sept-Îles, located in Quebec, is a coastal town renowned for its connection to the mining and shipping industries. Situated on the north shore of the St. Lawrence River, it offers stunning natural landscapes, fishing opportunities, and a unique blend of maritime heritage and modern activities.
Bécancour
Bécancour, situated in Quebec, is a picturesque city known for its industrial and agricultural significance. Nestled along the St. Lawrence River, it features a mix of historic charm and modern development, with its economy driven by manufacturing, agriculture, and energy production, creating a unique blend of rural and industrial character.
Quesnel
Quesnel, located in British Columbia, is a small city with a rich history rooted in the gold rush era. Positioned along the Fraser River, it offers outdoor enthusiasts access to fishing, hiking, and camping. Quesnel is a gateway to the Cariboo region, known for its natural beauty and historical landmarks.
Cornwall
Cornwall, situated in Ontario, is a riverside city with a strong industrial heritage. Positioned along the St. Lawrence River, it boasts historic architecture, parks, and waterfront activities. Cornwall's history, combined with its scenic beauty and community spirit, make it a unique and inviting place to live and visit.
Timmins
Timmins, located in northern Ontario, is a mining and forestry hub with a strong connection to natural resources. Surrounded by forests and lakes, it offers outdoor activities like fishing and snowmobiling. Timmins embraces its resource-based heritage while providing a gateway to the rugged landscapes of the north.
The Average Cost of Living in Canada
Canada is, after Russia, the world's second-largest country by landmass. This makes it a diverse country, not just in nature, its cities, and people, but also in the cost of living. As mentioned above, the cost of rent and real estate can vary significantly depending on where you live, as does the amount of tax you pay and the amount you earn.
In the sections below, we look at average monthly expenses, such as real estate costs, utilities, and other essential costs, such as costs for food, clothing, and entertainment.
Housing costs in Canada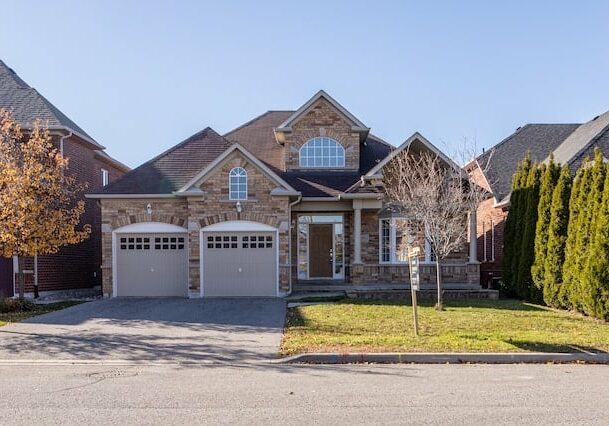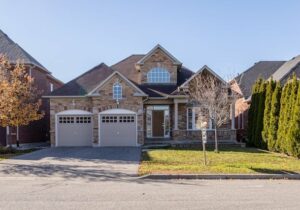 Vancouver is Canada's most expensive city, partly because of its popularity amongst expats. Monthly rent in Vancouver is comparable with metropolitan areas such as London or New York (excluding the extremely costly Manhattan). Expect to pay around $3,547 per month for a three-bedroom apartment in Vancouver city center and a minimum of $1,000 per square meter if you're looking to buy a place.
Although still in second place, Toronto is fast on track to overtake Vancouver when it comes to housing costs. You'll pay around $3,046 per month for a three-bedroom apartment in Toronto city center and at least $896 per square meter for an apartment.
In contrast, Quebec City is relatively affordable, especially for those who wish to rent. A three-bedroom apartment in the center costs around $1,408 per month, and to buy property, you'll pay around $834 per square meter.
Smaller cities offer even cheaper housing options, with Saskatoon, Saskatchewan's largest city, offering real estate for around $221 per square meter.
Other average costs
The cost of utilities in Canada is comparable to many other countries in the West, but be mindful that living in Canada, especially in Winter, can be more expensive than living in countries that have a mild climate all year round. Therefore, costs for gas and electricity can be higher during the cold winter months.
The table below shows the average price in Canada for utilities, including approximate costs for mobile phones and Internet.
| | |
| --- | --- |
| | |
| Gas, electricity, water, garbage (for an 85 ㎡ apartment) | |
| | |
| Mobile phone (contract) with unlimited data | |
*The above costs are from Numbeo as of August 2023 
Please note that the average monthly cost of a prepaid mobile tariff will depend on how much you use your mobile phone, but you may be able to save money if you're an infrequent user. 
Living Expenses in Canada
Food costs
When moving abroad, the monthly cost of groceries, household expenses, and the occasional meal out are important factors to consider, especially if you have a family. Canada can be a relatively expensive country when it comes to food, but if you know where to shop, such as in a chain store, you will be able to keep costs down.
The table below gives an overview of some basic food items.
| | |
| --- | --- |
| | |
| | |
| Fresh white bread (500 g) | |
| | |
| | |
| | |
| | |
| | |
| | |
| | |
| | |
| Domestic beer (0.5 liters) | |
*The above costs are from Numbeo as of August 2023 
If you're eating out, a meal at an inexpensive restaurant costs around $16 per person, and a three-course meal for two people at a mid-range restaurant costs, on average, around $66. Buying a combo meal at Mcdonald's (or an equivalent combo meal) will set you back around $9, depending on what you order.
Entertainment costs
The cost for a monthly pass for a fitness center is between $18 and $73, depending on where you live and the amenities of the establishment. To watch a movie at the cinema, you'll pay between $9 and $15 for an international release.
Clothes
The cost of buying clothing and shoes can vary depending on where you shop. Whether you shop in a major city or a small town will also determine the choice of shops you have. The prices below are an average of high street or branded shops and give an overview of what you can expect to pay for clothing and shoes.
| | |
| --- | --- |
| | |
| Jeans (1 pair, Levis 501 or similar) | |
| Summer dress (highstreet brand) | |
| Nike running shoes/ Trainers (branded) | |
| Men leather business shoes | |
*The above costs are from Numbeo as of August 2023 
Transportation costs in Canada
Public transportation in Canada plays a pivotal role in catering to the diverse mobility needs of its population. In bustling big cities like Toronto, Vancouver, and Montreal, public transit systems offer an essential alternative to driving through congested streets. These local transport networks encompass buses, subways, trams, and commuter trains, efficiently connecting residents to their destinations.
Beyond the big cities, other urban centers also boast well-established public transit systems. From the sleek Light Rail Transit in Calgary to the integrated bus and ferry networks in Halifax, public transportation is a lifeline for communities nationwide.
The appeal of public transport extends beyond convenience—it's also a cost-effective choice. With rising gas prices in major cities, opting for public transportation can significantly ease transportation costs while reducing environmental impact.
A key consideration for regular riders is the affordability of public transit. The monthly cost of a public transport pass varies by location, averaging around $52 to $115. This pass grants unlimited access to buses, subways, and other modes of public transit, promoting economic feasibility for daily commuters.
As urban centers continue to grow and traffic congestion looms, public transportation remains a steadfast solution, offering an efficient, environmentally friendly, and cost-conscious way to navigate Canada's sprawling landscapes.
Be mindful that having your own means of transport incurs extra costs, such as car insurance, gas or diesel prices, as well as annual vehicle taxes.
Healthcare costs in Canada
In the next section, we'll give you a comprehensive overview of Canada's healthcare system and whether you should take other precautions, such as global health insurance or private insurance.
Canada's public healthcare system
Canada's healthcare system is a cornerstone of the nation's identity, characterized by its commitment to universal access and public funding. Often referred to as Medicare, this system provides comprehensive medical services to all citizens and permanent residents regardless of their financial status.
Residents enjoy essential medical care, including doctor visits, hospital stays, and necessary medical procedures, all covered by taxes. This approach aims to ensure that healthcare remains a fundamental right, not a privilege. While lauded for its inclusivity, the system does face challenges like wait times for certain treatments and a need for increased funding.
Nevertheless, Canada's healthcare system exemplifies a collective dedication to the well-being of its people, fostering a healthier and more equitable society.
Private health insurance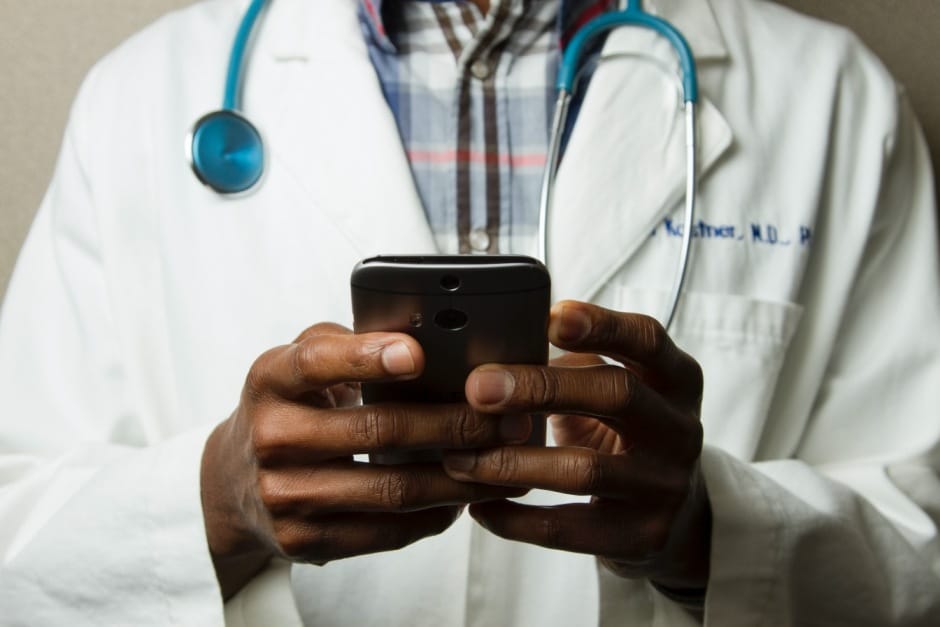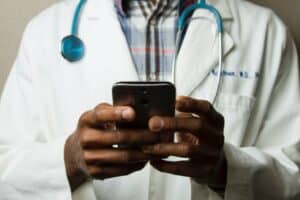 Private health insurance in Canada coexists with the country's publicly funded healthcare system. It provides supplementary coverage for services not fully covered by the government plan, such as dental work, prescription medications, and vision care. While the majority of essential medical services are covered by the public system, private insurance offers individuals the option to access additional healthcare services or reduce out-of-pocket expenses.
Many employers also offer private health insurance as part of employee benefits packages. However, private insurance does not replace the universal coverage provided by the public system, ensuring that essential medical care remains accessible to all citizens and permanent residents.
On average, private health insurance is around $3,000 per year or $250 per month. A family of four can expect to pay around $5,450 per year or approximately $455 per month.
Find the best international insurance
The best international health insurance depends on your individual needs and whether you're planning to make use of, for example, the US healthcare system. Companies such as BUPA and Allianz offer worldwide health insurance, but be sure to check out other companies to find the best deal for you.
Global healthcare plans vary in price but can start from around $2,000 per person per year.
In Summary: The Cost of Living in Canada
Depending on where you choose to live, Canada can be more expensive than other favorite destinations for expats. Overall, Canada offers a high quality of life and great public services and is a welcoming and friendly country that welcomes expats from all over the world. 
It's not impossible to live in Canada on a budget. Outside its major cities, this vast country has a plethora of other cities and towns that enable a great lifestyle at an affordable cost. Overall, Canada ticks most boxes for a safe, fulfilling, and happy life for single expats, as well as those with families.
Frequently Asked Questions About the Cost of Living in Canada
What is the cost of living in Canada?
The living cost in Canada varies depending on the region and city. Generally, it encompasses housing, food, transportation, healthcare, and other expenses. Larger cities tend to have higher costs, while smaller towns and rural areas can be more affordable.
What is the cost of living in Vancouver, Canada?
The cost of living in Vancouver, Canada, is relatively high compared to other Canadian cities. Housing expenses, in particular, contribute to the elevated cost of living, making it one of the most expensive cities in the country.
What is the cost of living in Toronto, Canada?
The cost of living in Toronto, Canada, is also considered high. Housing costs, transportation expenses, and urban amenities contribute to the elevated overall cost of living in the city, reflecting its status as a major economic and cultural hub.
What is the cheapest place to live in Canada?
Some of the cheapest places in Canada are Sept-Îles, Bécancour, Quesnel, Cornwall, and Timmins. They offer relatively affordable housing costs and lower overall expenses, which make them attractive options for expats seeking a more budget-friendly living arrangement.
Is Canada a good place to live for expats?
Yes, Canada is often regarded as a favorable destination for expats. Its diverse and inclusive society, high quality of life, excellent healthcare and education systems, and strong economy make it an appealing choice for individuals and families looking to relocate for work, study, or personal reasons.