Comprising two beautiful islands, Antigua and Barbuda is located at the rendezvous of the Atlantic ocean and the Caribbean sea. Famous for its white sand beaches, dense rainforests, amazing marine life, water adventures, Antigua and Barbuda has emerged as one of the most popular tourist destinations in the world. If you are planning to visit the country for your next holiday or business trip, then you must definitely know all about the Antigua and Barbuda Visa Requirements. In this blog, we will take you through the Antigua and Barbuda visa requirements, documentation, visa fees, and more.
Antigua and Barbuda Visa Requirements – Documents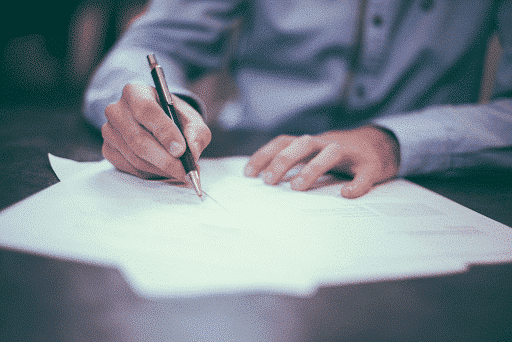 For an Antigua visa application, you need to share the following documents.
-The applicant should have a valid passport that should remain valid for six months from your departure date
-You need to complete and submit your application form
-Confirmation of your travel (return ticket and onward ticket from Antigua and Barbuda)
-Two passport sized photographs (color)
-You need to submit your visa fees
Antigua and Barbuda Visa Requirements- Fees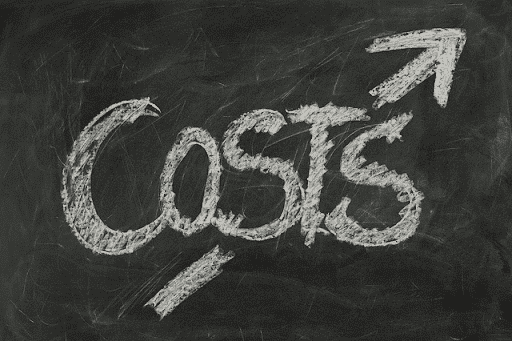 Cost of single entry permit – $50 (If you are visiting the country within three months of date of issue)
Cost of multiple entry visa – $75 (If you are visiting the country for two times within six months of date of issue)
Antigua and Barbuda Visa Free Countries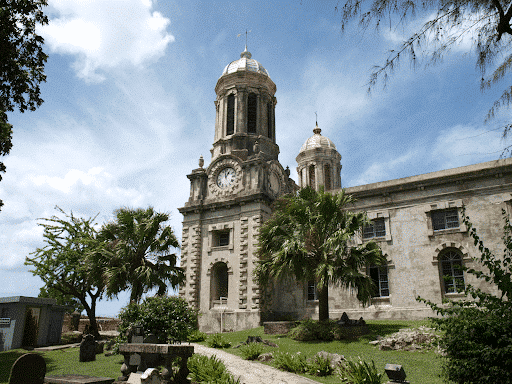 Country
Visa Requirements

Afg

hanistan

visa required

Alb

ania

visa-free/90 days

Algeria

visa required

And

orra

visa-free/90 days

Angola

pre-visa on arrival

Argent

ina

visa required

Armenia

eVisa/120 days

Australia

eVisa

Austr

ia

visa-free/90 days

Azerbaijan

COVID-19 ban

Bahamas

visa-free/240 days

Bahrain

eVisa

Bangladesh

visa on arrival/30 days

Bar

bados

visa-free

Belarus

visa-free/30 days

Belgium

visa-free/90 days

Belize

visa-free

Benin

eVisa

Bh

utan

visa required

Bolivia

visa on arrival / eVisa/90 days

Bosnia and Herzegovina

visa-free/90 days

Botswana

visa-free/90 days

Brazil

visa-free/90 days

Brunei

visa required

Bulga

ria

visa-free/90 days

Burkina Faso

visa required

Burundi

visa on arrival/30 days

Cambodia

eVisa/30 days

Cameroon

visa required

C

anada

visa required

Cape Verde

visa on arrival (EASE)

Central African Republic

visa required

Chad

visa required

Chile

visa-free/90 days

China

visa required

Colombia

visa-free/90 days

Comoros

visa on arrival/45 days

Congo

visa required

Cong

o (Dem. Rep.)

eVisa/90 days

Costa Rica

visa-free/90 days

Cote d'Ivoire (Ivory Coast)

pre-enrollment/90 days

Croatia

visa-free/90 days

Cub

a

visa-free/30 days

Cyprus

visa-free/90 days

Czech Republic

visa-free/90 days

Denmark

visa-free/90 days

Djibouti

eVisa

Dom

inica

visa-free

Dominican Republic

visa-free

Ecuador

visa-free/90 days

Egyp

t

visa on arrival / eVisa/30 days

El Salvador

visa-free/90 days

Equatorial Guinea

visa required

Eritrea

visa required

Estonia

visa-free/90 days

Esw

atini

visa-free/30 days

Ethiopia

eVisa

Fiji

visa-free/120 days

Finland

visa-free/90 days

France

visa-free/90 days

Gabo

n

eVisa

Gambia

visa-free/90 days

Georgia

visa-free/360 days

Germany

visa-free/90 days

Ghana

visa required

Gre

ece

visa-free/90 days

Grenada

visa-free

Guatemala

visa-free/90 days

Guinea

eVisa/90 days

Guine

a-Bissau

visa on arrival / eVisa/90 days

Gu

yana

visa-free/180 days

Haiti

visa-free/90 days

Honduras

visa-free/90 days

Hong Kong

visa-free/90 days

Hu

ngary

visa-free/90 days

Iceland

visa-free/90 days

India

eVisa/30 days

Indonesia

visa required

Ir

an

eVisa/30 days

Iraq

visa required

Irelan

d

visa-free/90 days

Israel

visa required

Italy

visa-free/90 days

Jama

ica

visa-free

Japan

visa required

Jordan

visa on arrival

Kazakhstan

eVisa

Kenya

eVisa/90 days

Ki

ribati

visa-free/120 days

Kosovo

visa-free/90 days

Kuwait

visa required

Kyrgyzstan

eVisa

Laos

visa on arrival / eVisa/30 days

Lat

via

visa-free/90 days

Lebanon

visa on arrival/30 days

Lesotho

visa-free/90 days

Liberia

visa required

Libya

visa required

Liechten

stein

visa-free/90 days

Lithuania

visa-free/90 days

Luxembourg

visa-free/90 days

Macao

COVID-19 ban

Mada

gascar

visa on arrival / eVisa/90 days

Malawi

visa-free/90 days

Malaysia

visa-free/30 days

Maldives

visa on arrival/30 days

M

ali

visa required

Malta

visa-free/90 days

Marshall Islands

COVID-19 ban

Mauritania

visa on arrival

Mauritius

visa-free/90 days

Me

xico

visa required

Micronesia

visa-free/30 days

Moldova

visa-free/90 days

Monaco

visa-free/90 days

Mongolia

visa required

Monten

egro

visa-free/90 days

Morocco

visa required

Mozambique

visa on arrival/30 days

Myanmar [Burma]

visa required

Namibia

visa required

Nauru

visa required

Nepal

visa on arrival/90 days

Netherlands

visa-free/90 days

New Zealand

visa required

Nicaragua

visa-free/90 days

Nig

er

visa required

Nigeria

pre-visa on arrival

North Korea

visa required

North Macedonia

visa-free/90 days

Norway

visa-free/90 days

Oman

eVisa

Pakistan

eVisa

Palau

visa on arrival/30 days

Palestinian

Territories

visa-free

Panama

visa-free/90 days

Papua New Guinea

eVisa/30 days

Para

guay

visa required

Peru

visa-free/180 days

Philippi

nes

visa-free/30 days

Poland

visa-free/90 days

Portugal

visa-free/90 days

Qatar

visa-free/90 days

Romania

visa-free/90 days

Russian Federation

visa-free/90 days

Rwand

a

visa on arrival / eVisa/30 days

Sai

nt Kitts and Nevis

visa-free

Saint Lucia

visa-free

Samoa

visa on arrival/60 days

San Mari

no

visa-free/90 days

Sao

Tome and Principe

eVisa

Saudi Arabia

visa required

Senegal

visa required

Serbia

visa-free/90 days

Seychelles

tourist registration/90 days

Sierra Leon

e

visa on arrival/30 days

Singapore

visa-free/30 days

Slovakia

visa-free/90 days

Slovenia

visa-free/90 days

Solomon Isla

nds

visa on arrival/90 days

Somalia

visa on arrival/30 days

South Africa

visa-free/30 days

South Korea

eTA/90 days

South Su

dan

eVisa

Spain

visa-free/90 days

Sri Lanka

eTA/30 days

St. Vincent and the Grenadines

visa-free

Sudan

visa required

Surin

ame

visa-free/180 days

Sweden

visa-free/90 days

Switze

rland

visa-free/90 days

Syria

visa required

Taiwan

COVID-19 ban

Tajikistan

eVisa

Tanzania

visa-free/90 days

Thai

land

visa required

Timor-Leste

visa on arrival/30 days

Togo

visa on arrival/7 days

Tonga

visa required

Trinidad and Tobago

visa-free

Tunisia

visa-free/90 days

Turkey

eVisa/90 days

Turkmenista

n

visa required

Tuvalu

visa on arrival/30 days

Uganda

visa-free/90 days

Ukraine

visa-free/90 days

United Arab Emirates

eVisa

United Kingdom

visa-free/180 days

United States of America

visa required

Uruguay

visa required

Uzbekis

tan

visa-free/30 days

Vanuatu

visa-free/30 days

Vatican City

visa-free/90 days

Venez

uela

visa-free/90 days

Vietnam

visa required

Yemen

visa required

Zambia

visa-free/90 days

Zimbabwe

visa-free/90 da