If you're in a same-sex relationship and are looking for somewhere new to relocate to, Portugal could be the place for you.
There are many important questions to ask before you go, such as what are the local attitudes like towards the Portugal LGBT community, what are your legal rights, and where is the best place to live?
In the following article, we'll cover all the main topics concerning LGBT Portugal life.
LGBT history in Portugal
Since the "Carnation Revolution" in 1974 (a bloodless revolution that ended the military dictatorship) Portuguese society has become increasingly more progressive and open-minded and is today considered to be among the top countries in the world when it comes to the protection of LGBT rights.
The foundation of the Portuguese LGBT movement came just one month after the revolution, in May 1974, when a manifesto for the "liberation of sexual minorities" was published in the Diario de Lisboa. It wasn't until 8 years later that homosexuality in Portugal was decriminalized, and only in 1999 that the first gay pride march took place in Lisbon.
This was also the same year that same-sex unions were officially recognized by the state, with gay marriage later being legalized in 2010. The age of consent for same-sex relationships was equalized in 2007, and the law changed to allow adoption for gay couples in Portugal in 2016.
Gay rights in Portugal
If you are looking to relocate to Portugal, it is important to know what rights you are guaranteed under law.
Gay marriage in Portugal
Unions for gay couples were first recognized by the Portuguese state in 1999, with marriage being legalized for same-sex couples in Portugal in 2010.
Portuguese law guarantees gay couples the same rights as heterosexual couples in all respects. This means that laws on marriage in regards to visas, inheritance, and other matters are all considered equally for same-sex couples.
Same-sex marriage visas in Portugal
Marriage visas for gay couples in Portugal are the same as for heterosexual couples. If your spouse in Portugal has permanent residence, you can apply for a 2-year residence permit, which can then be renewed if your relationship status is the same after that time period.
If your partner has a temporary residence permit in Portugal, you can still join them on the grounds of family reunification, though you will be required to prove you have sufficient funds to support yourself.
If you apply for a Golden Visa in Portugal and have a same-sex partner, then your partner will also receive a residence permit, provided their documentation is submitted at the same time as your own.
Gay marriage to a Portuguese citizen
If you marry a Portuguese citizen, you will not automatically be entitled to Portuguese citizenship. You must first apply for residency, and after 3 years of marriage, you can apply for citizenship.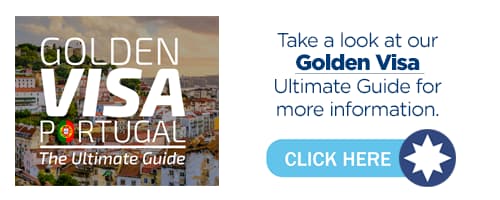 Rights for gay families in Portugal
Since the legalization of same-sex adoption in Portugal in 2016, gay families now enjoy the same rights as heterosexual families.
Children of gay couples are recognized as dependents just the same as children from heterosexual couples. This means they can apply for family reunification visas in the same way, and are also included as dependents under the Portugal Golden Visa program, and can obtain a residence permit provided they are either under 18 or in full-time education.
Inheritance for gay families in Portugal
There is no inheritance tax for spouses or close relatives in Portugal, and the same applies to same-sex couples and their children.
Adoption for gay couples in Portugal
Adoption for gay couples was legalized in Portugal in 2016. Although the procedure is now technically the same for same-sex couples as it is for heterosexual couples, there have yet to be any officially recognized cases of adoption by gay couples in Portugal. This is largely due to the process being overly bureaucratic, as adoption in Portugal is usually a process that takes around 3 years to be completed.
It is also legal for same-sex partners to adopt the children of their spouses.
IVF for same-sex couples in Portugal
Same-sex couples were guaranteed equal access to IVF in the same legislation that legalized adoption for gay couples. This means that women in same-sex relationships have the same rights to IVF as heterosexual women.
Surrogacy is illegal in Portugal except under specific circumstances.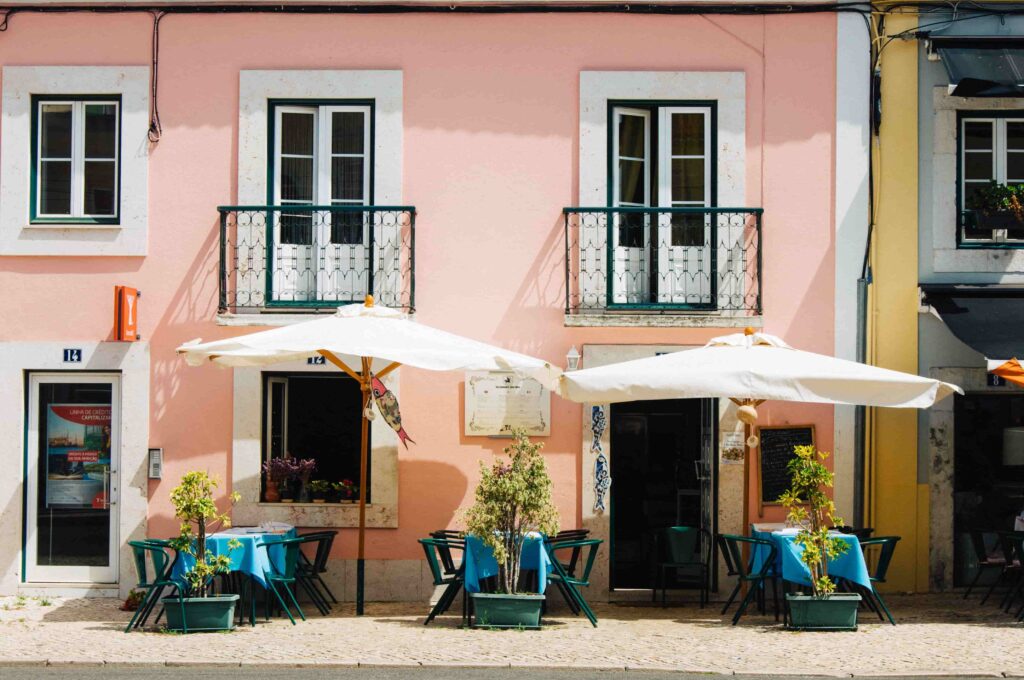 The LGBT community in Portugal
Is Portugal LGBT friendly?
In 2019 Portugal was named the top worldwide destination for gay travelers, along with Canada and Sweden.
Portugal jumped from 27th to the top spot in the Spartacus gay travel guide, largely due to changes in legal protections for trans and intersex people, as well as for the introduction of anti-hate crime initiatives.
The Portuguese government has been particularly active in recent years in protecting the rights of LGBT residents, and although there is still some discrimination and homophobia in certain sectors of Portuguese society (particularly in more rural areas) big strides have been made towards making the country more hospitable for the gay community.
As a testament to how gay-friendly Lisbon's streets are, Portuguese bloggers Lorenzo and Pedro walked around hand-in-hand, for a Portuguese version of the viral experiment that had a less positive reaction in Russia. They didn't receive any homophobic abuse at all.
LGBT-friendly places to live in Portugal
Bigger cities in Portugal, such as Lisbon and Porto are generally the most LGBT-friendly, as well as the Algarve region.
Best gay neighborhoods in Lisbon
Principe Real
This charming historic neighborhood in Lisbon is the starting place of the Pride march for a reason—it's traditionally known as Lisbon's main gay neighborhood.
Situated in the heart of Lisbon, Principe Real has it all, a beautiful park, great restaurants, traditional houses with fantastic views over the Tagus river and a thriving nightlife, where all of the most famous gay bars in Lisbon are located.
Bairro Alto
The neighboring Bairro Alto district is also a favorite among LGBT expats in Lisbon. It's known for its narrow streets which are filled with revelers drinking on the weekends. It also has its fair share of gay bars.
Arroios
Recently announced as one of the "coolest neighborhoods" in the world by timeout magazine, the Arroios neighborhood is also known for being LGBT-friendly. It is more popular with younger members of the LGBT scene and has a number of queer-friendly cultural centers such as Anjos70 and Casa Independente. A new "House of Diversity" is scheduled to open there soon.
To find out more about buying property in Lisbon, take a look at this article.
Cascais
Cascais and the surrounding region is very popular with expats, mainly due to its proximity to the capital and also to a variety of beautiful beaches. If you're looking for somewhere with a slower, calmer pace of life and yet still with all of the necessary amenities, Cascais could be the place for you.
The resort town also boasts a number of excellent restaurants, a lively art scene, and a number of gay-friendly bars.
Take a look here to find out more about buying property in Cascais.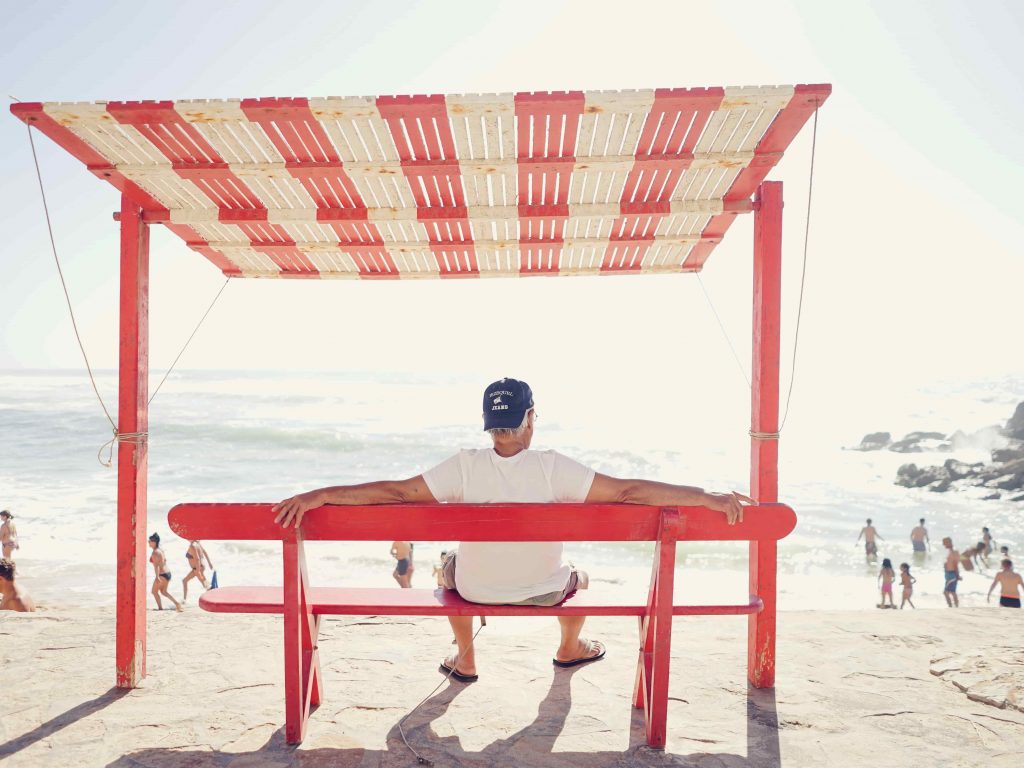 Real estate in Portugal
The real estate market in Portugal can be difficult to navigate for foreigners, and in recent years the price of property has increased significantly. This is largely due to the recovery of the Portuguese economy and the growth of the tourism sector, which has put Lisbon in particular on the map as an investment hotspot. The demand for housing in the capital also means it can be difficult to find the right property for you.
Price of real estate in Portugal
Buying a home in Lisbon will set you back a lot more than anywhere else in the country, with a two-bedroom property in the capital costing around €300,000. On average, you can expect to pay between €1,116-1,717 per sq meter for real estate in Lisbon, Porto and the Algarve. Rural areas are much cheaper.
The property buying process in Portugal
A step-by-step guide on how to buy real estate in Portugal
1. Build a strategy
It is important to define what you're looking for before you begin looking for a home for sale in Portugal. You may also want to consider the conditions of the buying market and decide whether it's the right time for you to buy.
2. Choose your location
Choosing a location to buy a house in Portugal will often depend on your budget. The Portuguese real estate market has a lot of variety, and in larger cities, particularly the capital, prices are much higher. Each region has its own specific benefits, and it may be useful to live in different areas to determine your preferred location to buy a property.
3. Define the type of property
Define the type of property you want before you set out to find one:

What is your budget?
Does it need to be near a good international school? Or an airport?
Are you looking for an apartment or a standalone house?
Once you have specified what you are looking for and which characteristics are most important to you, it's time to begin your search.
4. Search strategy
There are a number of different websites and real estate portals that you can use in your search:
Facebook is also frequently used to list properties.
Alternatively, you can find a local realtor to assist you in finding a home.
5. Bidding and purchase
Once you've found your ideal property and are ready to make an offer, it is important that you enlist the services of an independent lawyer. This way you can review the terms of your contracts with your lawyer, and arrange surveys and the necessary checks to ensure that everything is in order with the property. You will then sign a promissory contract and make a deposit, and then arrange a date for the completion of the purchase.
The final step in the property purchase is to meet in front of a notary and sign the final contract of sale, when you will pay the remaining amount and receive the keys.
6. Paying for the property
You have the choice of getting a mortgage either in your home country or you can get one in Portugal. If you decide to take out a loan in Portugal, you will be asked to put down a 30% deposit as a non-resident, and 20% as a resident. The period of time your loan lasts also depends on residency, if you are a non-resident expect to get a 25-year loan, whereas residents can apply for a 30-year loan.
It is important to compare banks and gather all the necessary documentation before you apply for a loan in Portugal. One the bank has reviewed your application, they will evaluate the property and determine loan-to-value. It is also obligatory that you take out life insurance in order to apply for a loan.
7. You are a homeowner
Congratulations! You can now enjoy your new home in Portugal.
Take a look here for a more detailed guide to buying property in Portugal.
Buyer's agent in Portugal
Whether you're looking to relocate or invest (or even a combination of the two), it could be useful to enlist the services of a buyer's agent. Unlike an estate agent or realtor, a buyer's agent works directly for the buyer, providing independent and impartial assistance on everything, from your property search to legal advice.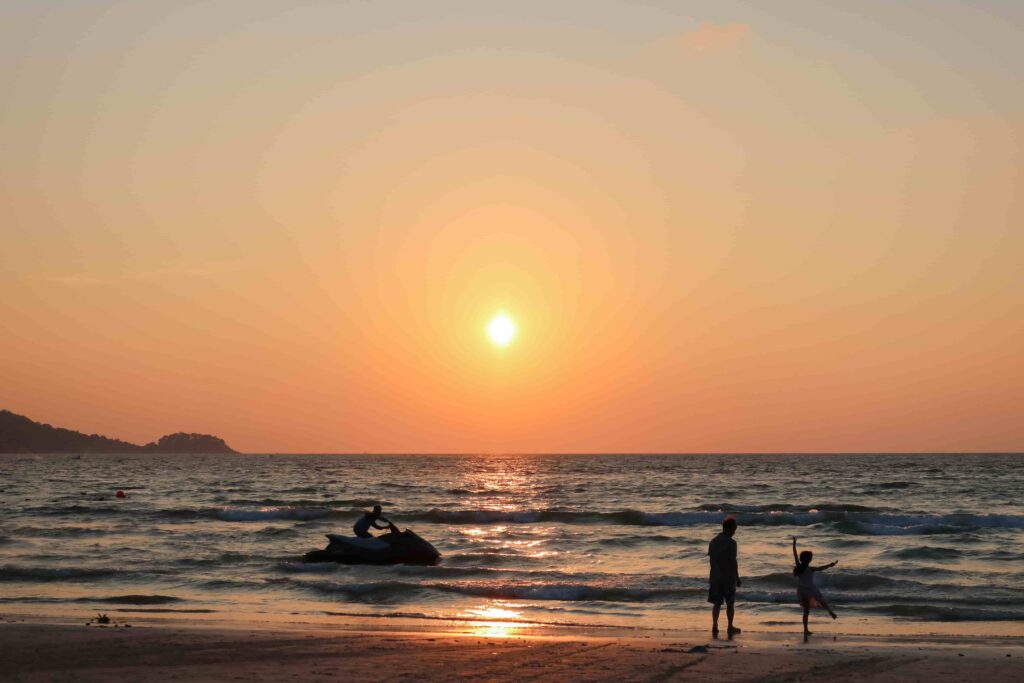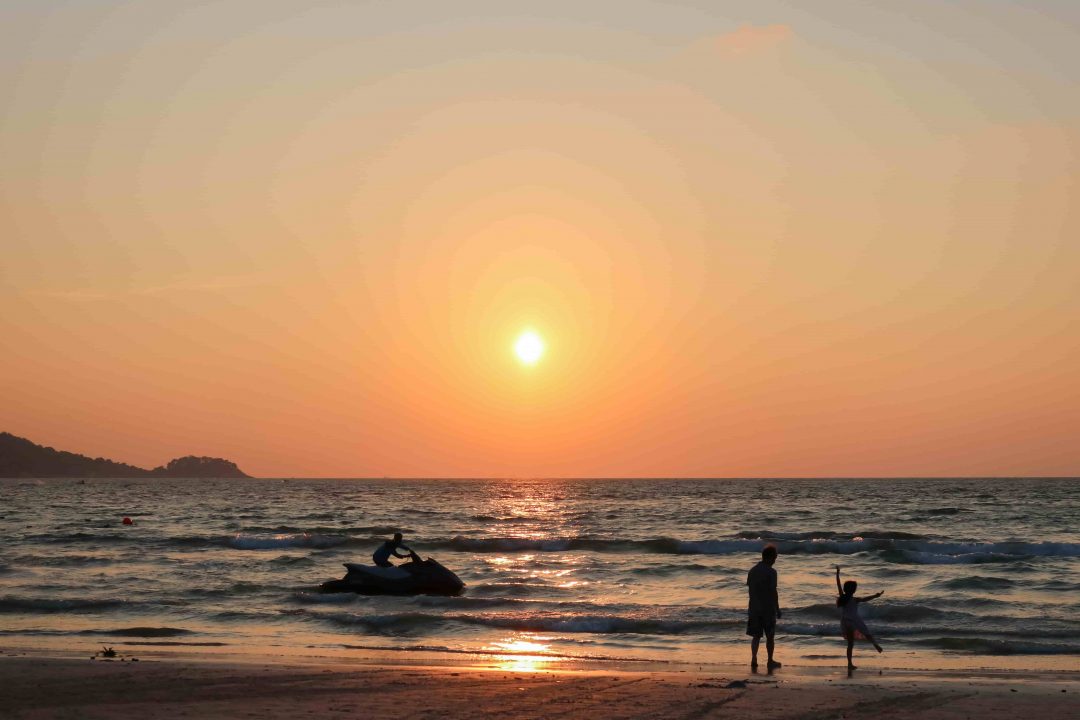 LGBT expats in Portugal
Golden Visa for gay couples in Portugal
The Portugal Golden Visa program is a citizenship by investment scheme that allows those who invest in the country to obtain citizenship. After five years of continued investment, you can apply for a Portuguese passport. The scheme also allows investors to obtain residence permits for their spouses and dependents.
The Portugal Golden Visa program is available to same-sex couples, with all the same rights and privileges.
One of the key benefits of the Portugal Golden Visa program is that you do not need to relocate to Portugal. The "stay requirement" (the number of days you need to spend in the country in order to maintain residency) is only 7 days per year, meaning you can continue living in your home country and still obtain citizenship after five years.
To find out more about the Golden Visa program, take a look at our complete guide.
Tax for LGBT expats in Portugal
If you have not been a tax resident in Portugal for the past five years, you can also benefit from the non-habitual tax regime. The scheme was set up to incentivize investment in Portugal and gives residents of high cultural and economic worth lucrative tax benefits.
Take a look here to find out more about the NHR regime.
Frequently asked questions about LGBT life in Portugal
Is gay marriage legal in Portugal?
Yes, marriage between same-sex couples has been legal in Portugal since 2011.
Is Portugal a good place to retire to for LGBT people?
Portugal is frequently cited as one of the best countries in the world to retire in, and also ranks highly when it comes to LGBT rights. It also has a high standard of living, and one of the lowest costs of living in western Europe.
Can I get a visa in Portugal through same-sex marriage?
Yes, in Portugal marriages between same-sex couples have all the same rights as heterosexual couples.
Is it easy to move to Portugal?
It is generally very easy to move to Portugal, as the country has good transport links, good infrastructure, healthcare, and education. There is also a very high standard of English throughout the country, so it is easy to communicate.
Is Portugal safe for LGBT people?
In 2019 Portugal was named one of the best countries in the world for LGBT people and is generally very tolerant of the gay community.
How much does real estate cost in Portugal?
A two-bedroom house in Portugal will cost upwards of €150,000, though it is usually twice that price in the capital, Lisbon.