The number of digital nomads worldwide has increased steadily over the past few years.  Remote working, access to the internet, and cheap travel have contributed to changes in lifestyle for many people of all ages and backgrounds, and the digital nomad scene in most European cities has steadily been growing.
Lisbon is the home to many digital nomads – Portugal's capital city is an attractive place for temporary and long-term nomads and snowbirds alike and is home to a growing digital nomad community. Many of them love Lisbon, its easy access to everything you need and want, whilst also being able to save money. 
Our ultimate digital nomad guide aims to answer all your questions about digital nomadic life in Lisbon and we have included favorite destinations such as Bairro Alto, the best neighborhoods such as Príncipe Real, best restaurants and event venues such as LX Factory, but also hidden gems and favorite spots only known to locals.
The Cost of Living in Lisbon as a Digital Nomad
According to recent estimates, the cost of living in Lisbon is cheaper than in 63% of cities across Western Europe. The amount of money you need depends on your spending habits and the area of the city you choose to live in.

Still, it is estimated that a single nomad can get by on €1,200 per month, excluding additional costs for leisure and entertainment. The table below gives some insight into the basic needs of one person:
| | |
| --- | --- |
| | |
| Rent for one bed flat (city center/ outside city center) | |
| | |
| | |
| | |
| Public transport (monthly pass) | |
| Entertainment (eating out/ cinema, etc.) | |
| | |
Above costs are estimated and from Numbeo as of November 2022.
As with every city, rental prices in Lisbon's city center are more expensive and, as with every expense, your habits and needs will determine how much Lisbon living will cost. Of course, you don't have to live in Lisbon's center. Its suburban areas are vibrant and buzzing with life, including coffee shops and great restaurants, making it a more affordable option to the capital center.  
However, Lisbon offers value for money, despite becoming a not-so-well-kept secret dream location for digital and European nomads.
Do you need a Digital Nomad Visa for Lisbon?
Depending on your original location, you may or may not need a Digital Nomad Visa. EU citizens and those living in the Schengen area enjoy free travel and settlement in any other EU member state, meaning they won't need a visa to live and work in Lisbon and there is no requirement for an average salary.
However, remote workers from a non-EU country seeking to stay in Lisbon require a Digital Nomad Visa. To qualify, applicants must show that they earn at least four times the Portuguese minimum wage (around $2,750 €2,836 per month). If this is the case, you can apply for the Portugal Digital Nomad Visa. 
The Digital Nomad Visa has been available since 30 October last year and there are two options for digital nomads: You can obtain a 12-month visa and work remotely anywhere in Portugal. You can also apply for a Residency Visa, which lets you stay in the country longer, up to five years. Both options are a great way to experience nomad life and sunny summers, either temporarily or for a longer period of time.
The Best Time to Move to Lisbon
With its Mediterranean climate, hot and sunny summers, and mild winters, Lisbon is the ideal location for those who wish to escape the colder climates of their home countries. Lisbon is considered the warmest city on the Iberian Peninsula during winter, making it a wonderful place for people chasing warmer climates. 
Whilst you certainly won't need to pack your winter jumpers, warm clothes, and snow boots, it's still important to consider that summers can be very hot, often above 35℃, and can last from four to six months. It may take some getting used to, so it's wise to pack light clothing, remember sunblock and hats, and stay in the shade.
As summertime near the Atlantic Ocean also brings a lot of tourists, spring and autumn might be the ideal time for you to travel to Lisbon and set up your digital nomad life. 
Transportation — Getting Around Lisbon
A huge plus point of being a digital nomad in Lisbon is that getting around the city won't be a problem. Lisbon's transport system is one of the most varied and advanced, ensuring you won't have to worry about hiring a car while you're living your nomadic life and many attractions and co-working spaces are within walking distance.
Lisbon has seven hills and many cobbled and steep streets, which makes getting around on foot a little challenging. Although we'd definitely recommend walking around as much as possible, you have plenty of transport options for those longer journeys and a good excuse to use Lisbon's iconic yellow trams. The city has three funiculars and one elevator to help with this, although prices for these are slightly higher.
To use Lisbon's metro and bus services, trams, and boats, you'll need a travel card that costs around €40 a month. Alternatively, you may wish to buy a ticket for €1.50, which is valid for 60 minutes of travel time on the Carris and Metro networks. To navigate the public transport system, we recommend you use Citymapper, an app that locals use, too. 
Taxis, Uber, and Bolt services are also available and cost a lot less than in other countries. Extra bonus: Most Uber and Bolt drivers are locals who are invaluable fountains of knowledge!
Despite its impressive public transport system, Lisbon is not as well equipped to cater to disabled people and those with access needs. Should you require assistance, there are limited services that can accommodate wheelchairs.
Lisbon's Best Neighborhoods for Nomads
Even if your abode is temporary, you want to ensure you live in the best neighborhood according to your needs. Lisbon has 24 neighborhoods, so there is always plenty to do and explore, whether it's at peak or shoulder season.
No matter where you'd like to live, Global Citizen Solutions has done the legwork for you to shortlist your ideal nomadic base: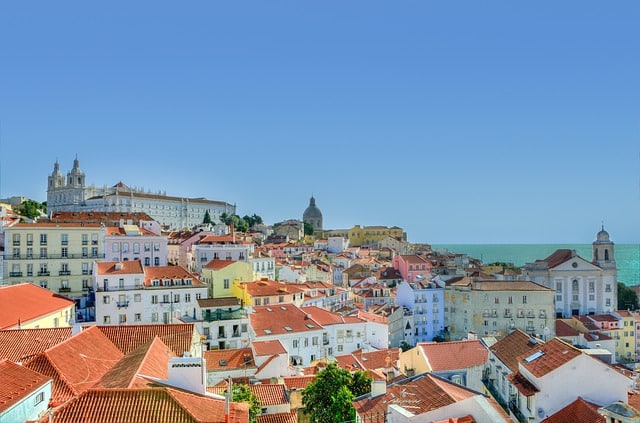 Baixa

: Located in central Lisbon, this neighborhood is very busy and also pricier than others. It's a good place if you're looking to immerse yourself in the hustle and bustle of the city and have a bigger budget.



Alfama: You're going to love Lisbon's oldest quarter, with historic buildings, lots of cafes, and spots for tourists. It's also home to many locals, including families. If you don't mind narrow streets and a busy atmosphere, it may just be the place for you. Lisbon's oldest neighborhood with its central location is a must-see for any digital nomad and those who visit Portugal.


Any guide to Lisbon will recommend that you also head to Miradouro de Santa Luzia, a terrace from which you can indulge in epic views across Alfama. 

Príncipe Real

: This district of Lisbon is its priciest and most exclusive. If you have an unlimited budget, this may be the place to live for you. Príncipe Real boasts lots of boutiques, coffee shops, artisan shops, and designer outlets. If you're only visiting this area, make sure you head to the not-so-secret garden, Jardim de Príncipe Real. It's the district's focal point and home to a 100-year-old cypress tree.

Belém: Although this part of western Lisbon is home to many tourist attractions, it's also a great place for members of the digital nomad community who want to enjoy life outside the immediate city center. It's ideal if you're after a less crowded living experience with lots of green spaces.
Parque das Nações

: If living in central Lisbon is too frantic for you, Parque das Nações may offer a happy medium at a reasonable cost of living. Although you may not find a close community here, Parque das Nações boasts modern architecture, plenty of open spaces, and lots of gastronomy and shopping opportunities.

Cascais

: A pricier option outside of Lisbon, Cascais offers seaside living with sandy beaches and a lovely and super-friendly community. It's for those who want to live in close proximity to the capital but prefer nature and idyllic seaside strolls.
Finding Short and Long-Term Apartment Rentals in Lisbon
The age of Airbnb has made long and short-term rentals easier for digital nomads to find a suitable place to live for remote workers, whether you want to explore a co-living space or rent by yourself. There are plenty of websites that can be of help when looking for short or long-term rentals and most landlords will be happy to help you.
Booking.com

is ideal for short stays in hotels and hostels or if you'd like to check out the neighborhood before committing to a more extended stay. You're certain to get some good deals for some temporary living quarters.

Airbnb

allows you to search for a suitable place on your budget. You can rent a room and get to know the locals and their culture, or find your own place.

Spot a home

lists anything from from a one-bedroom apartment to apartments with multiple bedrooms to studios and single rooms.  To match it to your cost of living needs, you can set your budget and location before you search, making for a more efficient apartment hunt.

Housing Anywhere

similarly lets you find accommodation either with or without housemates. The spaces are limited to studio apartments and private rooms, so this is most useful for singles or a maximum of two digital nomads or if you want to stay long term.

Local Facebook groups are always a good option at no extra cost if you speak the lingo and are looking for something more long-term. In this case, you can also approach local estate agents to help you with your apartment search 

and you may find a hidden gem whilst living in Lisbon.
Lisbon's Internet Speed
In digital nomad life, the internet is essential for a successful work-life abroad. Luckily, Portugal's government heavily invested in a solid internet infrastructure with high speed and reliable coverage. Costs depend on the provider and whether your WiFi is included in your rental bills, but you can expect to pay between €30 and €40 per month.
This is on par with other European capitals and an average price around western Europe.
Coworking Spaces in Lisbon
Should you get bored of working in one of Lisbon's many charming cafes or from your own four walls, a coworking space or hot desk may be an option to break up your working week, to connect with other people and make friends.  Many coworking spaces in Lisbon have started in the past years to offer skill-sharing events and are innovative hubs where you can meet other nomads. 
A lot of digital nomads tend to work at least one day a week in a coworking space to break up their work week. 
Many of those coworking spaces also offer private offices and meeting facilities, while some even have  have a rooftop deck which is a good place to socialize and you may be making friends. Whether you want the odd day away from working in your PJs or a regular base, we have some options for you in this digital nomad guide to get you started on Lisbon's best coworking spaces:
Heden

coworking spaces have offices across Lisbon in four locations and flexible options according to your needs. Prices start from €8 per half day.
Outside Cowork Cafe

is a central coworking space for short and long-term workers.  Daily passes are available, which include free coffee, and start at €17.



Idea Spaces

has everything from hotdesks to more permanent bases. Make sure you choose its Palácio Sottomayor office to be in central Lisbon. Prices start from €15 per day.

Avila Spaces

is located in the center of Lisbon and offers free coffee and speedy WiFi to help you through your day. Bonus: There's a terrace to meet and connect with other freelancers or nomads. It's probably the plushest of coworking spaces, with prices starting from €40 per day.
Best Cafes with WiFi in Lisbon
Living in Lisbon means having an abundance of cafes and coffee houses with affordable prices and good quality food and drink, but you'll want to go to those with great WiFi and where workers behind laptops are welcome. No doubt you'll find your own favorite spot, but in this nomad guide to Lisbon are some suggestions from us:
Fabrica Coffee Roasters has multiple locations across Lisbon. Their cafés are ideal for each season, with plenty of indoor and outdoor seating. The coffee is great and digital nomads are welcome in this coffee house.

Dear Breakfast is made for digital nomads with lots of power plugs, bright spaces, excellent food, and coffee to go about your work day. This coffee shop in a central location should be on the list of every digital nomad.

Copenhagen Coffee Lab is a popular place for the nomad community and students alike, and laptops are welcome. Copenhagen Coffee Lab's baked goods and beverages are tasty and will keep you fuelled while you're hard at work. If you enjoy working there, you're in luck: Copenhagen Coffee Lab has got multiple cafes across Lisbon, so there'll be one located close to where you are.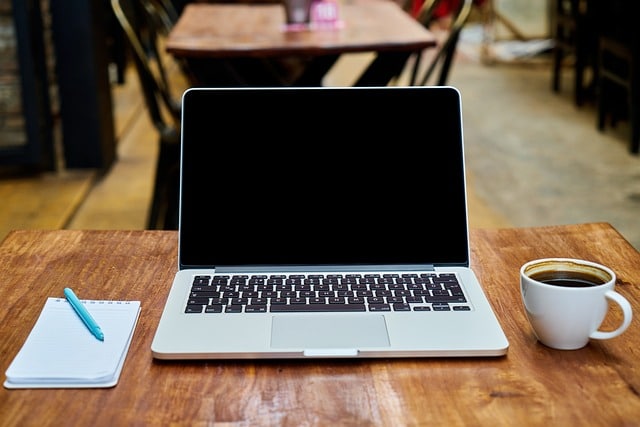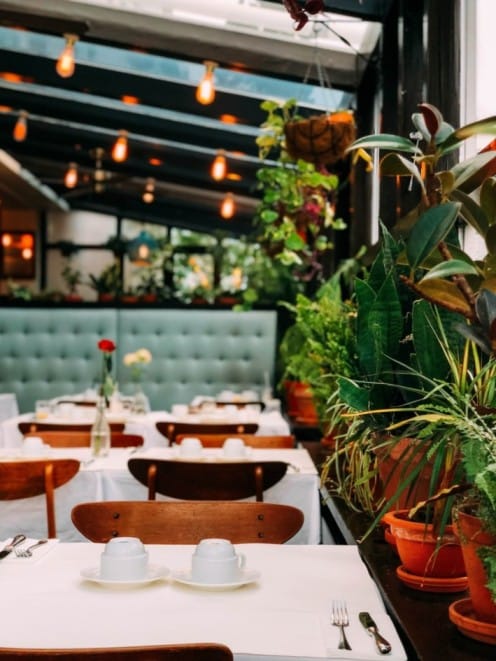 Favorite Restaurants in Lisbon (on a Nomad Budget)
Sometimes a café just won't do and eating out is one of the best ways to explore the local cuisine. Lisbon's vibrant restaurant scene caters to all tastes and budgets. Global Citizen Solutions has scoured the city for this digital nomad guide and the following restaurants come highly recommended with an affordable price tag – €10 will go a long way in most places:
Healthcare in Lisbon — Nomad Insurance
While no one plans to be ill when they're traveling as digital nomads, understanding Portugal's healthcare system is essential. Similar to that of the UK, its national health service makes healthcare free or very affordable for residents and citizens. Do note that there is still a small fee for some consultations and treatments.  
Portugal's exceptional healthcare system is also available for digital nomads, if you have qualified for residency. You may want to take out private insurance either way, as it's affordable and reliable.
If your home country is a member of the EU, the health service will be available to you automatically. Just ensure you have your valid EHIC card with you.

If you are from a non-EU country, you should ensure you have valid health insurance. There are a variety of providers out there offering suitable healthcare insurance for digital nomads. 
For more information on suitable insurance and healthcare options for digital nomads in Lisbon, follow one of our detailed guides on Healthcare in Portugal for Foreigners.
Fun Activities to Do While Nomading in Lisbon
Whilst you'll get to know Lisbon in your own time as a digital nomad, make sure you factor in some free time, spend time exploring the city, and the city center, and take part in fun activities, alone or with other digital nomads.
Lisbon truly has something for everyone, no matter your interests, and at an affordable cost. Whether you're a night owl and want to explore Lisbon's nightlife in Bairro Alto, love stand-up comedy nights and cultural events, indulge in Lisbon's Time Out Market Mercado da Ribeira, or want to hang out on one of Lisbon's rooftop swimming pools whilst enjoying panoramic views – there's something for everyone.
The list below is certainly not exhaustive but will give digital nomads in Lisbon a flavor of what they can do in their time away from the laptop.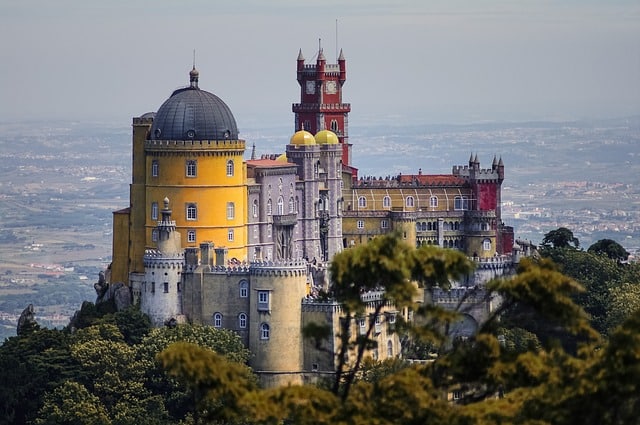 Lisbon is a paradise for those who appreciate food and drink. Instead of searching for the best places to eat yourself, you can join a variety of tours, which has the added bonus of meeting new people, too. Lisbon hosts many food and wine tours, and pub crawls so you can indulge in local specialties and even enjoy some live music.




If you fancy getting stuck in yourself, you can also book traditional cooking lessons where you can cook authentic Portuguese dishes. No doubt, the famous Pastel de Nata (an egg custard tart) will be one of the things you'll sample.

Pink Street, located in Cais do Sodré, is one of the most iconic places and a must-see destination in Lisbon. With its pink pavements and colorful umbrellas above the streets, Pink Street is a hotspot for restaurants, coffee shops, bars, and a vibrant and busy nightlife.  Cais do Sodré is a great place for many nomads living in Lisbon and Portuguese people alike.

If one busy nightlife spot isn't enough for you, then Bairro Alto will cater to all your needs. This surprising Lisbon neighborhood is quiet and quaint by day, featuring local street artists, historical buildings, and lots of local cuisines. Most digital nomads, other travelers, and locals come to Bairro Alto in the evening to enjoy Lisbon's nightlife.

A haven for art and history lovers, Lisbon boasts many museums and possibilities to appreciate art. Nomads can spend hours in the impressive Berardo Collection Museum and admire artworks from famous artists. For history geeks, The Calouste Gulbenkian Museum shows artefacts from multiple centuries, whilst the Museu de Marinha is for all those interested in maritime history. For those wanting to see a palace, make sure you visit Mafra and indulge in its palace's opulent treasures.
Lisbon has a lot to offer, but venturing further afield is equally recommended. Day trips to stunning locations outside Lisbon are a great way to do just that:
Colorful and picturesque Sintra boasts many historic castles and palaces, amongst them the famous Pena National Palace. A UNESCO World Heritage site, Sintra is also home to Sintra-Cascais Nature Park with the Sintra Mountains. This quaint place, with its rich history, will undoubtedly steal your heart.

Cascais, a small coastal town, is also worth a visit, with its beautiful Marina. Cascais is also close to the most western point in Europe, Cabo da Roca, which is well worth a visit. Popular with former Portuguese nobility and royalty, Cascais is rich in history and is home to many museums. James Bond fans may also like to know that Casino Estoril, in neighboring Estoril, inspired Ian Fleming's Casino Royale.

Óbidos is a small town full of picturesque, white-washed houses, ideal for taking pictures and exploring a much-loved historic town. What's more, its museum is home to over half a million books! If you visit in July, you will be able to experience a thriving medieval market at Óbidos' castle, including medieval food and drink.

The beautiful Algarve Region in Portugal's south is worth a trip for a few days to explore different beaches and towns, or to escape to during winter as temperatures rarely go below 10℃. During the summer, it's best to leave the region to tourists.
There's also plenty on offer for those nomads who are thrill-seekers. Whether you fancy a hot air balloon ride or want to take up surfing or paragliding – Lisbon has it all! You can also go sailing at dusk, ride a horse on the beach or fly above Lisbon in a helicopter.
Lisbon's offer of fun activities is aplenty and a treasure trove for digital nomads of all ages and backgrounds. No matter your preferences – Lisbon is sure to cater to them.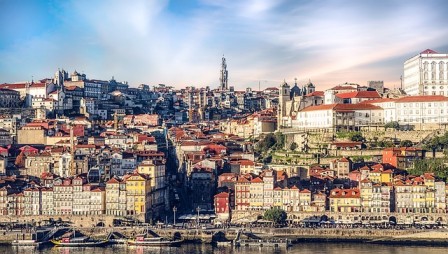 Other Destinations in Portugal for Digital Nomads
Lisbon certainly ticks many boxes for a digital nomad's paradise. However, it may not be to everyone's liking, or you may wish to explore more of Portugal's beautiful cities. In this case, we have listed some of the best Portuguese cities and top spots for digital nomads and aspiring digital nomads alike. You can always plan a day trip to visit Lisbon instead.
Porto

is without a doubt a must-visit city. Regarded as

one of the best cities in the world to work and live in right now

, Porto offers a lively social life, exciting nightlife and culture, and history galore! What's more, for digital nomads on a tighter budget, Porto offers all the perks of city life at a lower price point.

Braga

is an excellent place for those seeking a quieter part of Portugal. Braga is in the northwest of the country and offers history, culture, and proximity to the sea. Even better, Braga is very close to Spain, so you can hop across the border for a Spanish adventure.

Ponta do Sol

, located on the island of Madeira, houses its own little village of digital nomads. It's an ideal place if you're after all-year-round sun and are just starting out as a digital nomad.

Aveiro

, also called "the Venice of Portugal" boasts culture and picturesque backdrops no matter where you turn. It's popular with artists and an equally charming base for digital nomads, who want to feast their eyes on the beautiful houses, canals, and gondola-style boats.

Ponta Delgada

comes highly recommended if you're a nature lover. It offers hot springs, volcanos, beaches, and plenty of places to relax and unwind. You don't have to worry about WiFi speed: Ponta Delgada is a trusted and popular destination amongst digital nomads.
Is Lisbon a good place for digital nomads?
Lisbon is no doubt one of the best places, if not the best, for digital nomads. With its European location, warm weather, and relatively low cost in comparison to other European cities, many digital nomads have decided to make Lisbon their temporary home and enjoy  life in the thriving, buzzing capital of Portugal. 
Lisbon is inclusive and friendly. There is a community spirit amongst expats and the locals always make you feel welcome. Digital nomads won't have any trouble finding their feet and making new connections and friends, whether you are traveling solo or with others.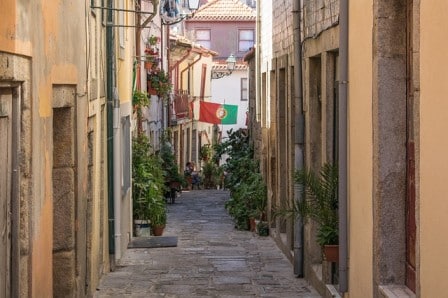 Lisbon's versatility ensures there is plenty to do all the time and its maritime location allows you to be outside for most of the year. It offers activities for those who prefer a slower pace of life as well as for those who want to work hard and play hard: Lisbon's nightlife is exceptional and attracts nomads and locals alike.  
Hosting digital nomads from all over the world is Lisbon's superpower, and the new visa for remote workers makes it an accessible option for those who have dreamt of living the nomadic life but haven't yet embarked on it. Whether you want to stay for a few months or up to a year, Global Citizen Solutions can help you to make your digital nomad dream a reality.
If this digital nomad's guide has given you an idea of what life as a digital nomad in Lisbon has in store for you, why not take the next step and get in touch with us? Global Citizen Solutions is a multidisciplinary firm that offers bespoke visa solutions in Europe and the Caribbean. Please contact us if you would like to book a call to talk about the Digital Nomad Visa in Lisbon.