In the age of global travel and the increase in people who choose to live and work as digital nomads, the risks associated with being a global citizen are also on the rise. However, being a remote worker can be a stress-free undertaking if you take the right precautions, such as global health insurance plans from the right travel insurance providers. 
In this article, we give you a comprehensive and detailed overview of the best worldwide travel insurance for nomads, including practical examples of things to consider before choosing an insurance plan that works for you.
What is nomad travel insurance?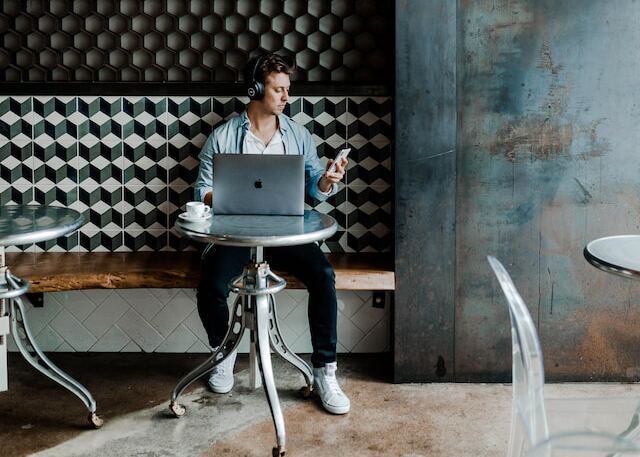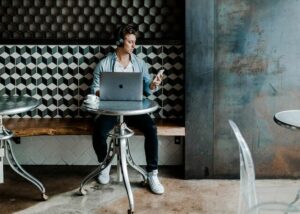 Nomad travel insurance provides comprehensive coverage for those embarking on journeys, offering protection against unforeseen events. It usually includes medical expenses, trip cancellations, lost baggage, and emergency evacuations, ensuring peace of mind during travels.
This insurance is particularly advantageous for frequent travelers and remote workers who travel, offering flexible plans that adapt to varying trip durations and destinations.
Nomad travel insurance grants a safety net, mitigating financial risks associated with travel mishaps.
Whether for leisure or business, nomad travel insurance plans offer a safeguard against the unexpected, allowing travelers to focus on their experiences rather than worrying about potential problems.
Why get worldwide travel insurance?
Nomad travel insurance is a wise choice for wanderlust-driven people seeking a safety net while exploring the world. It's designed to cushion the financial impact of unforeseen events during travels, offering a range of benefits that can make a significant difference in case of problems.
Medical emergencies can strike at any time, and Nomad travel insurance covers medical costs, ensuring you receive the right care without worrying about extortionate bills.
Additionally, trip cancellations or interruptions due to unexpected circumstances like illness, natural disasters, or even work-related issues can lead to substantial losses. Nomad insurance provides reimbursement for non-refundable expenses, allowing you to reschedule or reclaim your investment. Lost or stolen baggage, travel delays, and even emergency evacuations are also covered, adding an extra layer of security.
Ultimately, nomad travel insurance is an ideal choice for those with dynamic travel lifestyles and offers peace of mind, enabling you to explore the world with confidence and embrace new experiences without unnecessary worry.
Choosing the Right Nomad Travel Insurance for You
Getting comprehensive coverage is important before you start your travels, so make sure that you are certain about what you need. Many travel insurance companies offer insurance bundles, so you're insured for every eventuality and can enjoy all the travel insurance benefits. 
Your travel insurance also needs to take into account the countries you're traveling to, as different countries come with different risks. Americans traveling to Europe will need a different insurance than someone backpacking through Asia.
Finally, depending on the activities you're planning to undertake, you will have to tailor your trip protection to include additional coverage, for example, cover for medical assistance, adventure sports, or personal liability.
In the section below, we'll take you through the essential coverage any good travel insurance will offer you. If the five points over coverage are not provided, the insurance isn't worth your money.
Travel medical insurance and emergency medical coverage
Emergency medical coverage is arguably the most critical component of your travel insurance plan. Even if you're covered domestically, foreign healthcare expenses are often excluded, leaving you accountable for costs when illness or injury strikes abroad.
From minor prescriptions to major accident-related procedures to emergency medical evacuation, costs are unpredictable across diverse countries. While medical care is affordable in some places, an unforeseen illness or accident in a pricier healthcare destination could result in bills amounting to thousands or even hundreds of thousands of dollars, so it's best to have comprehensive medical insurance with lots of medical benefits.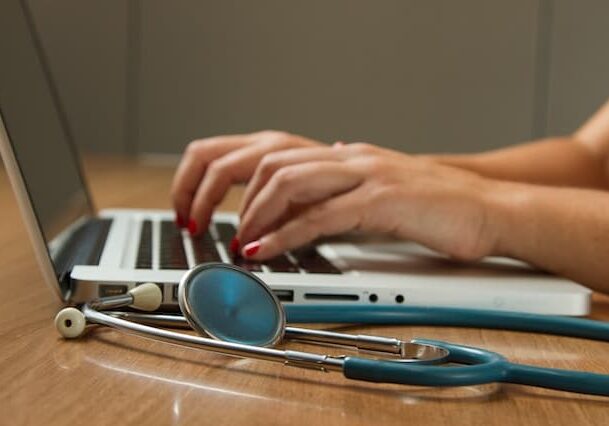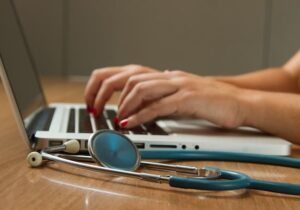 Selecting top-tier international travel insurance will have you covered for all eventualities. Reputable providers offer a minimum of $50,000 coverage, with the best extending to $100,000; both reasonable sums for common medical crises. You shouldn't skimp on paying for decent travel medical insurance or taking out international medical insurance. Your health and life are paramount to any other travel mishaps.
A comprehensive medical plan covers medical treatment such as hospital stays, intensive care, local ambulances, and more. However, if adventure beckons and activities like rock climbing, scuba diving, or snorkeling are on your itinerary, note that these usually require separate coverage, incurring extra fees. Some policies encompass basic outdoor pursuits, while others extend to extreme sports. Choose wisely to match your needs.
Those with pre-existing medical conditions may have to check with their global medical insurance provider to ensure they are also covered in case of an emergency. Many pre-existing conditions require regular medication, so it's important you have access to medical facilities, preventing you from being faced with emergency medical expenses.
Medical evacuation and repatriation
While standard medical coverage and travel medical insurance cater to local treatment needs, the possibility of requiring medical evacuation and repatriation can result in astronomical expenses exceeding the standard plan's coverage limit.
Medical repatriation typically arises when you need specialized transport, such as being airlifted from a remote area or flown with medical assistance back home after an injury. If the initial hospital lacks the means for adequate care, a medical evacuation can be initiated through your insurance company's medical adviser.
Given the substantial costs involved, medical evacuation necessitates a distinct policy within your insurance plan. Repatriation, similarly pricey, is often bundled with medical evacuation. Reputable providers extend up to $300,000 in coverage for both, but $100,000 stands as the minimum acceptable coverage.
Evacuation concerns are minimal when you're traveling to well-developed urban centers. Yet, if you're somewhere in remote, underdeveloped regions or prolonged stays in countries with inadequate healthcare, a robust evacuation coverage becomes indispensable. Otherwise, opting for coverage per individual trip may be more feasible in financial terms.
Some insurance plans also include a worst-case scenario, such as accidental death and dismemberment. It's part of emergency medical evacuation coverage and would cover financial costs in the event of death. This type of insurance coverage means that your next of kin won't face extortionate bills to transport the remains of a diseased traveler back home.
Coverage for loss, theft, or damage of personal possessions
As a nomad, your belongings are your lifeline, and the prospect of parting with them is undeniably unsettling. Fortunately, the best insurance policies for travelers provide compensation for lost, stolen, or damaged personal possessions.
While travel coverage specifics can vary from policy to policy, the finest policies extend protection to items ranging from essential documents and jewelry to electronics, along with everyday items like clothing and toiletries.
Nonetheless, most providers offer quite low limits, often around $500 to $1000, within their standard coverage. For valuable possessions like camera equipment or other high-cost items warranting safeguarding, additional coverage can be bought as an add-on. This ensures comprehensive protection, limiting concerns about the potential loss of prized possessions during your nomadic journey.
Coverage for trip cancellation or interruption
As a global traveler, you're well aware that there's a myriad of external factors that have the potential to utterly derail your travel plans. Whether it's civil unrest in your intended destination, a natural disaster, or the sudden insolvency of a booked travel service, the possibilities for financial loss are countless and mean you should have a robust insurance shield.
If you're reliant on a rental car, make sure you're also insured for rental car damage and even a replacement car, so your travels aren't affected.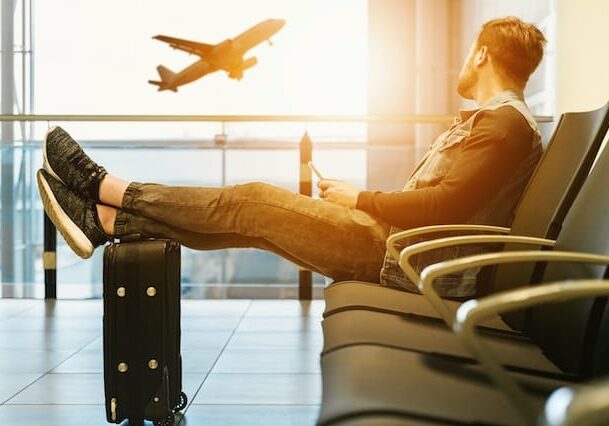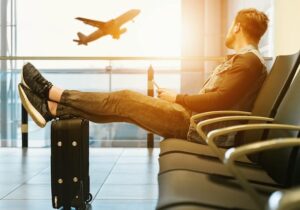 Many travel insurance providers protect you in such scenarios with trip interruption coverage, alongside provisions for reimbursing prepaid, nonrefundable accommodations and flights if early termination of your journey becomes unavoidable due to specific circumstances.
In addition, coverage for unforeseen family emergencies requiring emergency transportation costs, such as the illness or death of a loved one, is also incorporated in most nomad insurances.
When looking for global travel insurance, ensure that all eventualities likely to happen in the countries you visit are covered. If in doubt, speak to your potential insurer to ensure you're protected in cases of events like terrorism, natural disasters, or any form of political, societal, or environmental upheaval.
24/7 emergency assistance
When reaching out to your overseas travel insurance provider, chances are you're facing an urgent situation. The prospect of being on hold for a long time whilst on the phone or being asked to call back later is not ideal in those circumstances.
Therefore, the quality of customer service is an important factor in the choice of an insurance company. Ensuring that the claims process remains efficient and devoid of unnecessary delays is crucial.
For a global nomad confronted with an emergency, rapid and uncomplicated assistance is paramount. Therefore, make sure you get a travel insurance provider that gives you exceptional 24/7 global support; this aspect is just as important as getting extensive coverage.
Exclusions and Limitations of Nomad Travel Insurance
Many nomad insurances are comprehensive, but it's important to check if certain things are not included in your standard nomad travel insurance. If that's the case, you'll have to get additional insurance for certain activities and eventualities. Coverage limits may include a pre-existing health condition or taking part in high-risk sports.
The list below gives an overview of the kind of activities or incidents that may require additional cover:
Extreme activities such as bungee jumping or paragliding
Accidents due to alcohol or drugs
Careless loss of possessions
Recklessness (as per the provider's definition)
Pre-existing medical conditions
Cash theft or theft of possessions that were left unattended
Geographical coverage and limitations
Nomad insurance offers vital coverage for global travelers, yet there may be geographical limitations. It's therefore important to familiarize yourself with policy terms to ensure the coverage extends across various destinations. Opt for a plan aligning with your travel patterns to ensure comprehensive protection, particularly in regions of higher risk or remote places.
What Global Citizen Solutions Can Do for You
Ready to embark on your digital nomad journey? Our team of migration experts can guide you through the process of securing digital nomad visas and nomad travel insurance best suited to you. Let us help you navigate the world of remote work while ensuring you have the proper documentation and coverage for a seamless nomadic experience. Contact us today for a free consultation.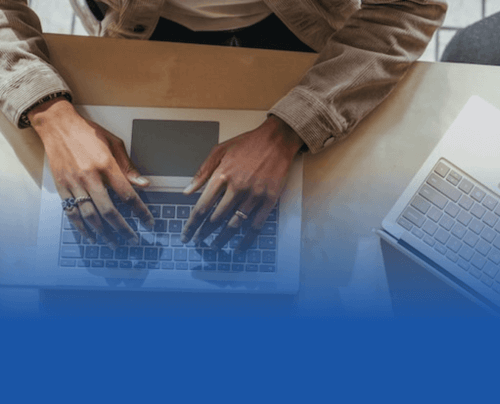 Making a Claim with Nomad Travel Insurance
In the event that you need to make a claim through your insurance, it's best to follow the process of your chosen insurance company. Generally, you can expect to adhere to the following steps.
A. Documenting and reporting the incident
To document and report an incident for nomad travel insurance, follow these steps: Immediately notify your insurance provider about the incident via their specified contact method. Provide accurate details, including location, time, and description of the event.
B. Submitting required documentation and forms
Complete any required claim forms and submit necessary documents, such as receipts or reports. Ensure you do this within the time frame as stipulated by your insurer.
C. Following the claims process and timeline
Read your policy's claim procedure. Gather essential documentation (see above) supporting your claim. Submit the claim form promptly, including all required materials. Stay informed about the claim's progress and adhere to any additional requests from the insurer. Keep a copy of all documents for your records.
The Best Worldwide Travel Insurance for Nomads
The following insurance providers are some of the main players in the market. Each of them provides comprehensive nomad insurance, and there are pros and cons to each insurance company.
World Nomads
Founded by former nomads for nomads, World Nomads has quickly established itself on the market and rightfully earned trust of frequent globetrotters. The insurer is endorsed by well-known travel authorities such as Lonely Planet, National Geographic, and Rough Guides.
What's more, through innovation, such as offering travel guides and supporting sustainable projects, it has become an attractive blueprint for many other travel insurance companies.
Benefits of World Nomads
World Nomads' standard travel package includes medical emergencies and evacuation, lost luggage, theft of personal belongings and electronics, trip cancellation coverage, catastrophic events, assault, and repatriation.
World Nomads offers an inclusive policy for people from 150 countries.
All claims can be processed online, with a short processing time, making it ideal for nomads who are always on the go.
Your insurance policy can be bought and extended indefinitely online.
There's no time limit on how long you can stay insured with World Nomads, which is great for long-term travelers.
Great coverage for a reasonable price.
Additional coverage is available for adventure sports, even for the most adventurous travelers. Their Explorer Package lets you choose from a list of activities and countries, so you can easily choose the activities and places you're most interested in. What's more, you can verify on their website if your chosen activity is covered before you sign up for it.
Their website is easy to navigate, and their customer service team is friendly and responsive.
Drawbacks of World Nomads
World Nomads don't offer primary health insurance, which means you need separate coverage in your country. This could be problematic for nomads without a permanent residence for healthcare.
World Nomads works with various local insurance providers, resulting in diverse policy terms, prices, and benefits based on your residence. It's therefore important that you carefully read your country-specific policy.
Their Standard Insurance Package is exclusive of activities such as scuba diving, which means you will have to get extra and pricier coverage.
Motorcycle and scooter accidents aren't covered without a valid international motorbike license. This is significant if Southeast Asia travel is in your plans due to high accident rates with these vehicles.
You're only covered for a single trip home, so this insurance policy may not be ideal for those who travel home frequently to visit family.
World Nomads has age restrictions on their policies making it less inclusive than other insurance providers.
IMG Global
Renowned and robust, IMG offers comprehensive and inclusive insurance packages at highly competitive rates, making it a standout choice for many nomads. IMG especially carters to adventurous travelers who are attracted to remote, exotic, or underdeveloped destinations.
Their iTravelInsured and Travel LX Insurance plans are a must for adventurers seeking full insurance while enjoying their favorite activities across the globe. Equally excellent is their medical insurance for expats, global citizens, and digital nomads, catering to those who are globally mobile or spend substantial time abroad.
Benefits of IMG
Tailored for adventurers, the LX plan is the ultimate choice for thrill-seekers who take part in helicopter tours, scuba diving, or rock climbing. With a $10,000 search and rescue coverage, it safeguards against unexpected incidents.
Their medical coverage is generous. With a remarkable $500,000 limit, the plan alleviates concerns of huge medical bills due to illness or injury. Furthermore, a $1 million cap on medical evacuation adds an extra layer of security.
Top-notch customer service is a vital part of the company. Swift responses through phone or live chat, delivered by patient and helpful staff, make the experience in a potential stressful situation more bearable.
In comparison, policy extensions or renewals are remarkably cost-effective. For long-term travelers, this aspect is especially attractive.
Drawbacks of IMG
Customers frequently complain that claims processing is slow and overly bureaucratic.
In comparison to other key providers, IMG has longer waiting periods before you can claim for trip cancellations or baggage delays, which can cause significant inconvenience.
There's limited scope for travel insurance packages. For instance, adding adventure sports coverage to the standard plan isn't an option, which means you need to choose LX cover even for basic outdoor activities.
To get medical cover along with protection for lost luggage, trip cancellations, or other travel-related aspects, you have to buy two separate packages.
IMG's travel health insurance doesn't serve as primary health insurance, meaning nomads need coverage in their home country.
If you stay over 14 days in your home country, your policy becomes invalid. US citizens can't return home at all.
Direct billing is unsupported, requiring you to personally cover medical expenses and await reimbursement after the claim has been processed.
John Hancock Insurance Agency
The John Hancock Insurance Agency offers all-inclusive coverage bundles tailored to solo travelers and nomads. With a strong reputation and outstanding customer feedback, opting for their services seems like a choice you can make with huge confidence.
Benefits of John Hancock
John Hancock provides essential coverage in line with the standards upheld by reputable travel insurers. This includes medical protection, round-the-clock worldwide assistance, and support during travel-related crises such as adverse weather, missed connections, personal or familial illness, labor strikes, protests, and other unforeseen incidents that might disrupt your plans.
The insurance policy is presented in clear and straightforward language. Each category of coverage is precisely outlined, supplemented by further explanations to ensure the policy remains easy to navigate. This uncomplicated approach to the contractual terms equips you with a precise understanding of what to anticipate in any given situation.
The medical coverage options are diverse to accommodate all kinds of budgets. The most economical plan, Bronze, offers $50,000 for emergency medical insurance and $250,000 for medical evacuations. For those seeking enhanced coverage, there are two upgrade options: Silver and Gold, both of which offer significantly higher coverage limits.
John Hancock's exceptional customer service means one less concern when confronted with emergencies while abroad, particularly when traveling solo. John Hancock has friendly and patient staff, well-versed in your policy and ready to provide immediate assistance.
Drawbacks of John Hancock
The only limitation of John Hancock is its exclusion of coverage for adventurous and "extreme" sports. In such instances, John Hancock might not be right for you. If you're likely to take part in adventure activities only some of the time, you're better off opting for trip-specific insurance, which could also save you money.
Allianz Global Assistance
With a well-established history of excellent service, this insurance provider offers a variety of packages tailored to cater to individuals with diverse needs, goals, and travel arrangements. The company is known for it's exceptional service to travelers and the benefits and coverage offered.
Benefits of Allianz
Allianz provides coverage for a duration of up to a year, which might not immediately seem extensive for a nomadic lifestyle. However, this is more than many other travel insurers offer, with several capping coverage at just three months.
For those embarking on global adventures, the OneTrip Premier Plan is a robust choice, including all the essential coverage a nomad might require.
For nomads who have a home base, Allianz Global Assistance offers annual plans that ensure uninterrupted coverage in the form of a multi-tip plan for year-long international journeys across multiple countries. Although the AllTrips Executive Plan is more expensive, its annual fee guarantees dependable coverage and peace of mind for an entire year.
Allianz' medical coverage is generous, extending to a maximum of $2 million for emergency evacuation.
Cover for all important areas of global travel is provided. Stolen luggage is covered up to $500, while trip delay coverage goes to $150 per day for flight delays attributed to adverse weather, natural disasters, or other critical circumstances.
Drawbacks of Allianz
The quality of customer service has been sketchy in the past, although some improvements have been made.
Most packages lack the option for customization. Features like canceling for any reason are notably absent here.
There is no coverage for adventurous activities and "extreme" sports.
More expensive insurance plans are not suitable for everyone.
Some policy terms depend on your country of residence.
You have to buy the insurance before you travel, which may be unsuitable for some nomads.
Safety Wing
Despite being a relatively new company, Safety Wing has swiftly become a favorite among numerous digital nomads, long-term travelers, and freelancers who maintain a mobile lifestyle.
One of the biggest plus points is their provision of primary health insurance. Given that many nomads have severed ties with their home country's residency, Safety Wing presents a valuable alternative.
Benefits of Safety Wing
You don't have to be a resident of your home country to buy their insurance, making it especially advantageous for those without a permanent home.
It has exceptionally budget-friendly pricing, with nomads under the age of 39 reaping the most benefits from these cost-effective plans.
Safety Wing offers the flexibility of monthly payments, a bonus for freelancers and entrepreneurs with fluctuating monthly incomes.
One of the standout features of their client interface is the auto-renewal option, operating similarly to subscription services, granting you the freedom to cancel at your convenience. Moreover, while the policy doesn't have an actual end date, you have the ability to set one as per your preference.
Safety Wing has a user-friendly website with clear policy wording to avoid any misunderstandings.
You're covered to your home country's border and are allowed a 30-day home visit without invalidating the insurance.
Safety Wing's insurance includes everything you can expect from a reputable travel insurance provider, including trip interruption and cancellation, evacuation costs during natural disasters or political turmoil, baggage claims, and more.
Medical coverage includes access to private hospitals and doctors, a huge advantage when navigating developing nations or regions with underdeveloped public healthcare systems.
The company supports direct billing for a substantial network of global hospitals and clinics.
Drawbacks of Safety Wing
Safety Wing provides emergency medical cover up to $250,000, which is generally sufficient for most nomads, except for those involved in high-risk activities.
Activities with a substantial risk of injuries, such as high-altitude trekking, football, scuba diving, and ice hockey, are not included.
Insurance for motorbike and scooter accidents applies solely if you possess a valid license.
True Traveller
True Traveller is a top-tier global travel insurance provider tailored for nomads, especially from the United Kingdom and various European nations. Their comprehensive insurance offering is focused on meeting the needs of nomads and travelers who love diverse adventures in different countries.
Benefits of True Traveller
The company includes a broad spectrum of adventurous activities in its insurance options.
True Traveller offers cover up to £5 million ($6.3 million).
You can buy their insurance when you're already traveling.
They offer round-the-clock global medical assistance.
You can personalize any of their standard plans.
Their plans are value for money, with extra discounts for annual insurance cover.
You can make unlimited home visits.
Drawbacks of True Traveller
You can't get insurance from True Traveller if you're not living within the EEA (European Economic Area).
Their basic plan coverage is limited, and buying supplements may be quite expensive.
When you visit home, you're not covered under their policy.
The company doesn't offer a direct billing feature.
Their medical coverage option excludes private hospitals and doctors unless public healthcare is unavailable.
What's the best worldwide travel insurance for you?
We hope that this guide has been a good introduction to global travel insurance for nomads. It's now up to you to conduct your research to make sure that you choose the right insurance for you and your needs, including your financial parameters.
Everyone's needs are different, and the good news is that the rise of digital nomads, freelancers, and global travelers has prompted insurance companies to offer more diverse packages. This should make it easier for nomads to find their ideal travel insurance.
Final Steps
Before buying an insurance policy, review all provided documents as they outline a comprehensive list of scenarios in which coverage applies. If a desired coverage type is absent, ask for it to be added as an optional supplement, though this isn't always feasible.
Consider your future destinations before making your final decision, as it significantly impacts the ideal insurance policy. Some locations might be safer than your home country, but this can vary. Knowing the risks in each destination narrows down coverage needs. Thoroughly read policies, even if it's time-consuming.
If you have any queries or doubts, contact insurance representatives pre-purchase. A proactive pre-purchase experience indicates reliability during emergencies.
After buying your nomad travel insurance, keep your insurer's contact info readily accessible.
Ultimately, the right insurance for you depends on your unique needs, and only you can make the right choice for yourself. Of course, advice and guidance is at hand. We can help steer you through the extensive task of finding the right insurance for you, so reach out for a complimentary consultation with one of our advisors today.
Frequently Asked Questions About Nomad Travel Insurance
Can I purchase nomad travel insurance if I am already abroad or have started my trip?
Yes, you can buy nomad travel insurance even if you're already abroad or your trip has begun. Many insurance providers offer options for purchasing coverage after your journey has begun, providing you with the needed protection during your travels.
How long does nomad travel insurance typically provide coverage for?
The coverage is usually for a specified duration, which can vary depending on the policy and provider. Coverage periods commonly range from a few days to one year, and some policies might be extendable for longer periods based on your needs.
Can I make changes or extend the duration of my nomad travel insurance policy?
Yes, you often make changes or extend the duration of your insurance policy, depending on the provider. Many policies allow for adjustments before the policy expires, granting you flexibility to align coverage with your evolving travel plans.
Can I use nomad travel insurance for multiple trips throughout the year?
Yes, some insurance policies offer the option of multi-trip coverage. This type of policy allows you to travel multiple times within a year under a single policy, offering convenience and potential cost savings for frequent travelers.
Are there age restrictions for purchasing nomad travel insurance?
Age restrictions can apply to purchasing nomad travel insurance. Different insurance providers may have varying age limits for their policies. It's essential to review the policy details to ensure eligibility based on your age.
Are there any waiting periods before I can make a claim with my nomad travel insurance?
Some world nomads' travel insurance policies may impose waiting periods before certain benefits become claimable. Commonly, these waiting periods are applied to specific coverage elements, ensuring that the policyholder doesn't immediately claim benefits upon purchasing the policy.
Can I cancel my nomad travel insurance policy and receive a refund?
Yes, many nomad travel insurance policies offer a refund for cancellations, typically within a specified period from the policy purchase date. Refund policies vary among providers, so carefully review terms to understand cancellation and refund options before making a decision.
How much does nomad travel insurance typically cost?
The cost of travel insurance coverage for nomads varies widely based on factors like coverage extent, trip duration, age, and destination. On average, basic coverage might start around a few hundred dollars, while comprehensive policies could range from a few hundred to over a thousand dollars per year.
More About Digital Nomads