Digital nomad communities have been budding across the globe way before the pandemic changed how corporations approached the alternative work style known as remote working. As the concept of remote work started receiving notable recognition over the past few years, and as the digital nomad lifestyle became a symbol of freedom, more and more digital nomads have been relocating to European cities with the help of Type D Visas and Digital Nomad Visas.
In this article, we will walk you through the best cities in Europe for digital nomads, considering the general cost of living, coworking spaces, nightlife activities, and overall atmosphere for you to plan for your new digital nomad life successfully.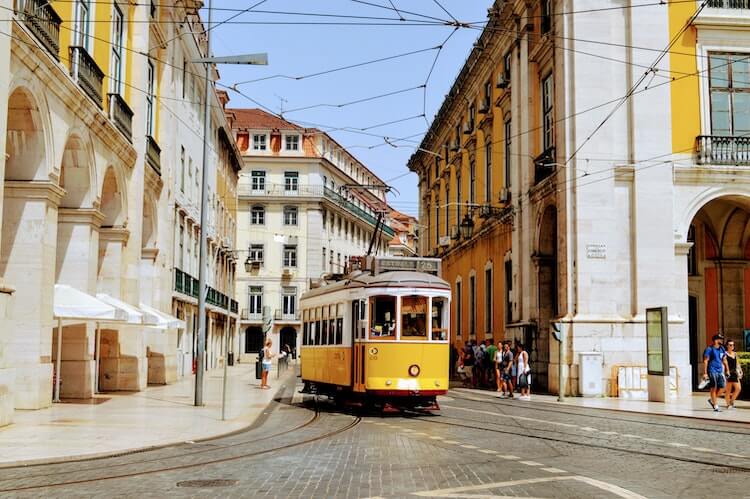 1. Lisbon, Portugal
Portugal is a buzzing digital nomad destination in Western Europe. It offers a variety of comfortable and distinctive accommodation options at an affordable cost, some of the best laptop-friendly cafés, and creative coworking spaces. The low cost of living and high quality of life in the nation and the openness of the Portuguese people have made the nation one of the primary European countries for most digital nomads, including foreign investors seeking the Golden Visa Portugal.
Foreign remote workers seeking a comfortable life in Portugal for digital nomads may want to consider residing in Lisbon. The capital city has emerged as the nation's thriving creative hub and, in many respects, the heart of the European digital nomad scene.
Lisbon is one of the more affordable European capitals, and is a primary example of a digital nomad-friendly city. It provides remote workers with the ultimate trifecta: city-spread WiFi with a reliable internet connection, excellent public transportation systems, lively streets adorned with elaborate architecture, and mouthwatering cuisine at every corner, all of which make it one of the most popular cities for remote working in Europe. Add to that the proximity of the Tagus river and the Atlantic Ocean, and you've got everything you may need.
2. São Miguel, Azores, Portugal
Many digital nomads in Europe started working remotely in Portugal way before the Portugal Digital Nomad Visa launched, thanks to the Portugal D7 Visa. Some digital nomad communities are centered around the country's thriving metropolitan hubs, where cultural events occur all year round, while others are spread across the nation's remote islands – such as the Sāo Miguel Island in the Azores.
Sāo Miguel is known for its verdant forests, gorgeous crater lakes, immaculate volcanos, and exceptional array of hot springs, among other things.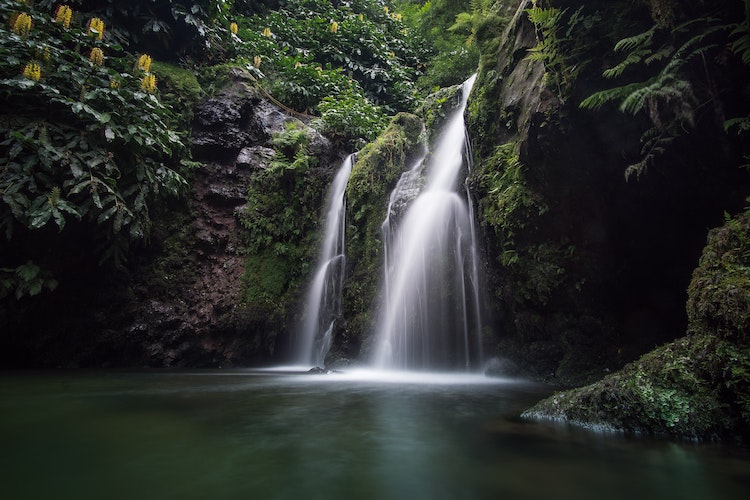 The remoteness of the island and its natural wonders have made it a spiritual sanctuary for many digital nomads. It was considered one of the best places to work remotely during COVID. Today, it remains a favored destination among the nomadic community.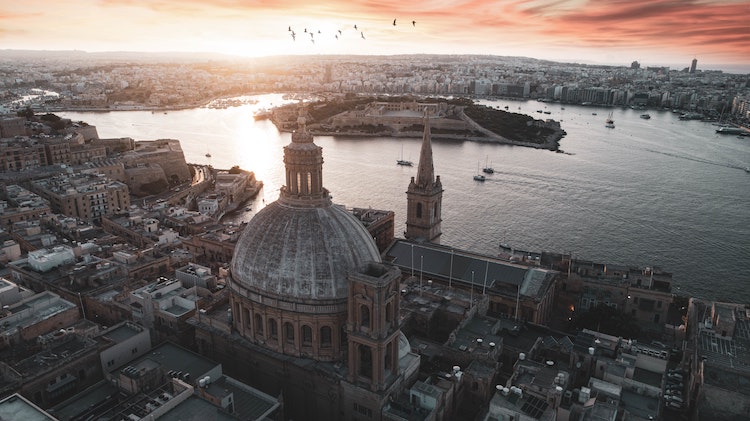 3. Malta, Malta
Malta is a thriving business center for avid investors and young entrepreneurs alike. It offers incredible tax incentives to residents and non-residents, and boasts English as one of its primary languages. Living there, you'll have access to fantastic Mediterranean weather, delicious cuisine, and a laid-back lifestyle in a thriving European city.
By acquiring the Malta Digital Nomad Visa, you can easily take advantage of visa-free travel across Europe and the Schengen Zone, further cultivating yourself and maximizing the opportunity of working remotely.
Yet, this freedom of movement and increased mobility that are granted alongside a residency permit are only some of the advantages of working in Malta as a digital nomad. The nation boasts 5G internet, affordable transportation costs, and high political stability, and it can be a great place to connect with successful entrepreneurs as well.
4. Zurich, Switzerland
Zurich has a charm of its own. As the largest city in Switzerland, it teems with captivating medieval architecture, numerous recreation areas, bountiful rivers, and snow-capped mountains. It is an excellent hub for sports and leisure activities, as it is uniquely located on Lake Zurich, where you can go kayaking, and overlooks the Alps, where you can go skiing.
While the city is not a cheap destination, it is one of the most rewarding to explore on your 'digital nomads travel' – not only for its calming natural landscapes, but for the spirit of creative collaboration among its sprouting digital nomad community.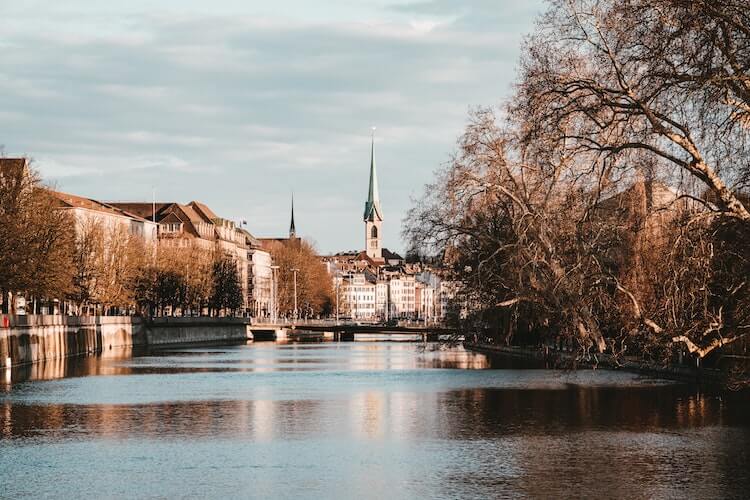 If you choose to relocate there, you'll find many coworking spaces, laptop-friendly cafés, a fast internet connection, and excellent food to sustain yourself during your work week.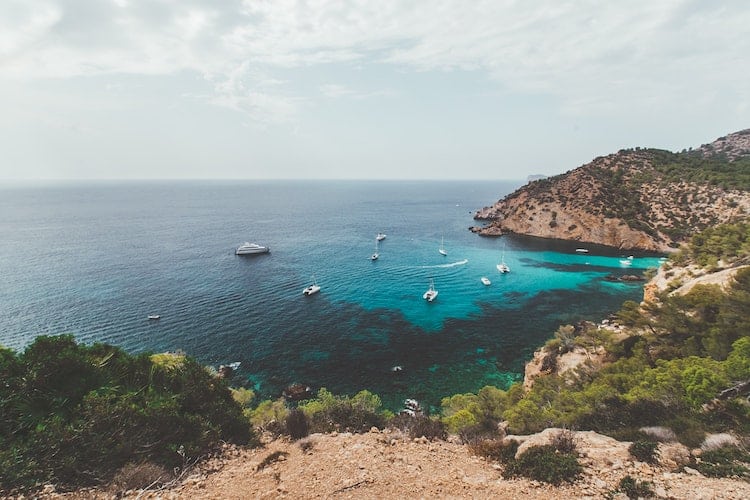 5. Palma, Spain
One of Spain's Canary Islands and the Mediterranean's top tourist destinations is one of the best digital nomad cities Europe has to offer. Palma, Mallorca's lively capital city, is where you want to spend autumn and winter. Packed with incredible architectural gems, a wide range of galleries and museums, over 300 natural beaches and coves, and pine forests towering over the modern city, there's not one thing you won't find there.
If you're considering applying for the Spain Digital Nomad Visa, try planning around visiting Palma in September or October, when tourism is at its lowest, and rental prices are reasonable again. Then, you can genuinely enjoy the liveliness and authenticity of Palma and its soul-nourishing, Mediterranean charm.
6. Glasgow, the UK
Glasgow may be known for its rainy summer days and dark winters, but it is also one of the best European cities for digital nomads. For a buzzing city in the UK, it's quite comfortably affordable, offering spacious Victorian apartments at reasonable rates, and a plethora of relaxing bed-and-breakfast rentals.
Life in Glasgow is more suitable for night owls who seek out pub crawls, live music performances, and a like-minded crowd. It offers a variety of culinary experiences at every other bend, and is packed with galleries, exhibits, and museums to nourish your soul on a quiet Sunday. Moreover, it is booming with sun-lit coworking spaces with fast-speed internet connections, allowing you to truly focus on your tasks ahead.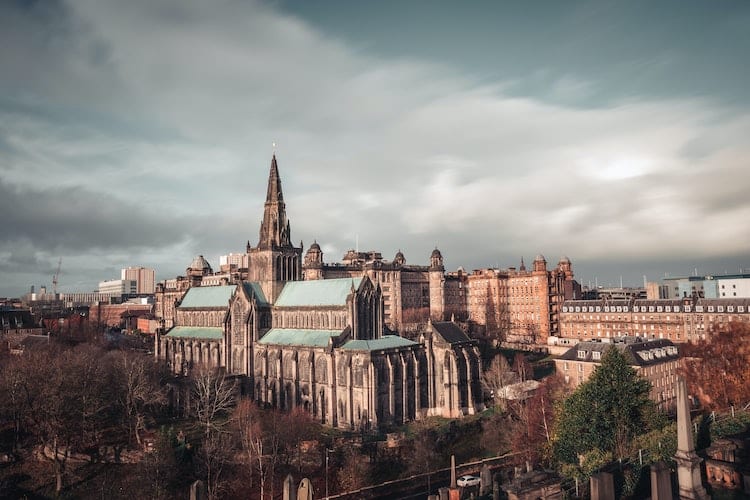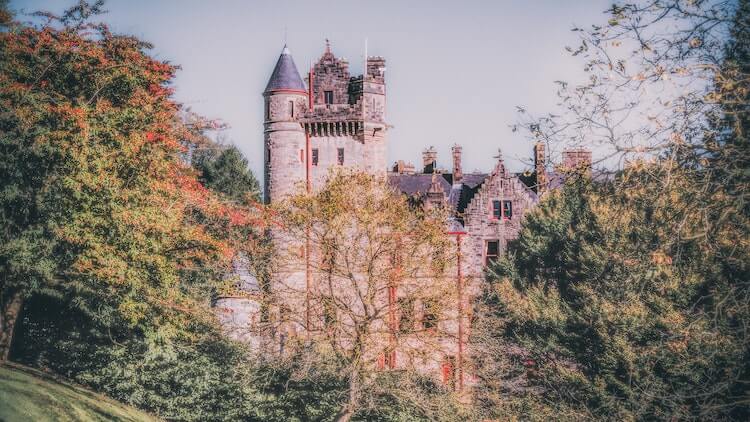 7. Belfast, Northern Ireland
Known for its castles, city-spread murals, whisky bars, and the diversity of its culinary scene, Belfast is an intriguing destination for travelers worldwide and one of the best European cities for remote working.
The city has free WiFi hotspots, high internet speed, and some of the best digital cafes and coworking spaces to find inspiration. Furthermore, the general cost of living in Belfast is quite reasonable compared to the US or the rest of Europe. A single person's monthly living costs would be around €773 without rent.
8. Florence, Italy
Florence is famous for its culture, captivating monuments, elaborate architecture, and as the birthplace of Renaissance art. It's every poet and artist's dream city to live and thrive in. With the help of the Italy Digital Nomad Visa, foreign workers and digital artists seeking to expand their creative skill set in an awe-inspiring city can now start planning their relocation to Italy.
Florence has the largest masonry dome in the world, and the third-largest cathedral, and that's just the tip of the iceberg of what this city has to offer in terms of architectural wonders.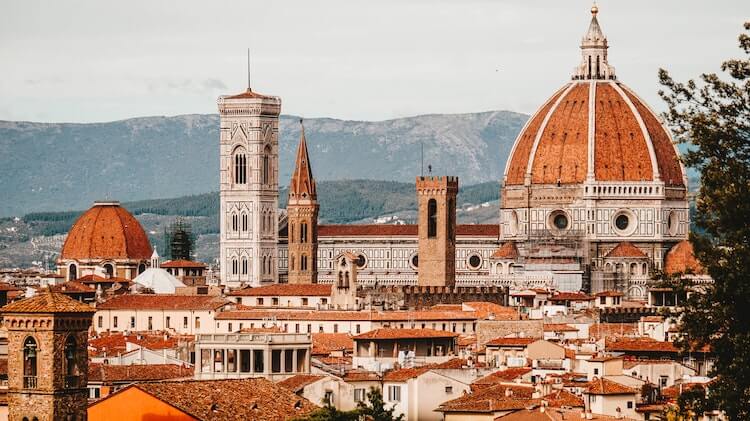 To wander in its streets is to connect with hundreds of years of history. It is also a thriving student city, meaning you'll find comfortable coworking spaces to work in, and an international community to integrate with.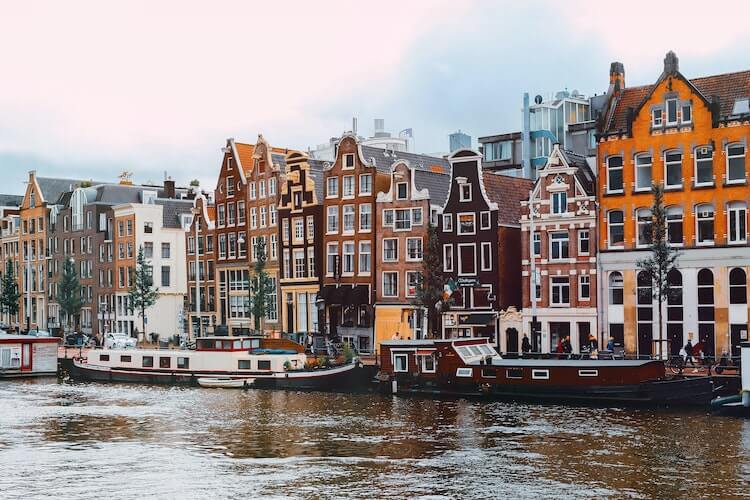 9. Amsterdam, the Netherlands
Amsterdam is an incredible city, and every digital nomad's dream – packed with internationals, high-ceiling coworking spaces, fast-speed internet cafes, and invigorating liveliness at every corner and bend. If you're looking for the right mix of nature and cityscapes, you'll find it at the city's heart without wandering too far.
Home to the Van Gogh Museum, the vast Rijksmuseum, and the charming nine canals, it thrives with culture and elegantly boasts the finer things in life.
There, you won't have to worry about working all day and missing out on all the fun later, as many places start opening at 10 pm. You'll have ample time to relax and enjoy a proper work-life balance. Make sure to visit it in the off-season, so you can enjoy walking around without too much congestion on the streets.
10. London, the UK
London has a rich history, incredible architectural gems, and a thriving art scene, among other things. It is one of the best cities in Europe for digital nomads, not for its cost of living, but for the experience it leaves you with. Being an international student city, it joins multiple cultures and boasts an incredible digital nomad freelancing community.
While finding suitable accommodation at an affordable price during your stay may be challenging, you'll find plenty of shared flats for rent and a vast CouchSurfing community. As an international hub, it offers various coworking spaces and fast-speed internet cafes to complete your work comfortably. Once the day is over and you're done with work, you can easily find entertainment out on the town.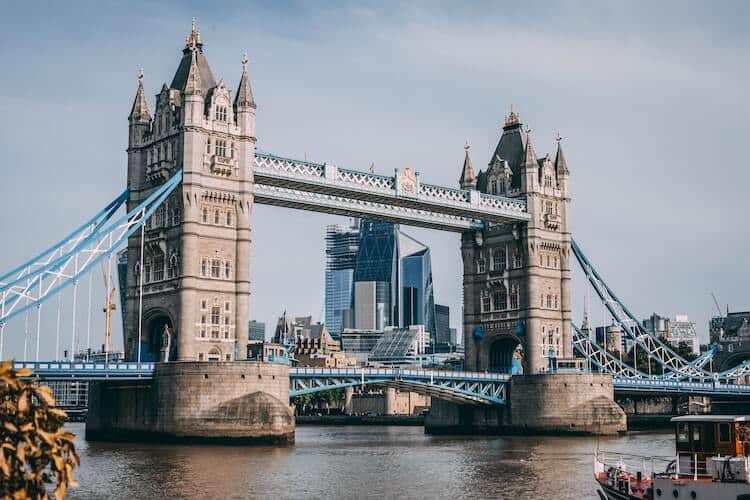 Frequently Asked Questions about the Best Cities in Europe for Digital Nomads
Where can I work remotely in Europe?
There are many places to work remotely in Europe as a digital nomad. Some of the best cities for remote workers in 2023 are Malta, Belfast, Lisbon, and Palma, among others.
Can I live in Europe and work remotely?
Yes, absolutely. Foreign remote workers may relocate and work remotely from Europe for up to 90 days with a tourist visa. If they intend on staying longer than 90 days, they'll have to acquire a residence permit or a Digital Nomad Visa.
Where should a digital nomad live in Europe?
Some of the greatest cities in Europe for digital nomads include Sāo Miguel in the Azores of Portugal, Florence in Italy, and Amsterdam in the Netherlands.
Why is Europe a great place for digital nomads?
Europe has been opening its doors to foreign remote workers since the rise of the pandemic. It has been offering incredible tax advantages to reel digital nomads into its economy. It also boasts large English-speaking communities, and affordable living costs.
Is Portugal a good place for digital nomads?
Absolutely. You won't have to think twice about working in Portugal as a digital nomad, as the country is quite readily equipped to cater to the digital nomad lifestyle.
Can I travel around with a Digital Nomad Visa?
When you acquire a Digital Nomad Visa, you receive temporary residency rights in that respective nation. If it's in the EU, you'll have the right to travel across European Union nations during your permit's validity.