Situated at the rendezvous point of the Atlantic Ocean and Caribbean Sea, Antigua and Barbuda is a beautiful island country in the West Indies. Famous for its white sand beaches, lush green rainforests and world class hotels, this charming country also has a thriving real estate market and economy. If you are planning for a family vacation, business trip or solo travel, you have come to the right place. There is no shortage of interesting things to do and lovely places to stay. In this article, we will take you through the best hotels in Antigua and Barbuda that you can book for your stay in this country. Here is the complete list of the most attractive Antigua and Barbuda hotels.
Antigua and Barbuda Resorts – Where to stay?
We have prepared a list of all Antigua and Barbuda resorts. Keep reading to find out more about these resorts.
Barbuda Belle Hotel
A boutique hotel set against the beautiful backdrop of the Caribbean waters, Barbuda Belle Hotel is a family run hotel that provides a peaceful gateway for you and your family in the island of Barbuda. In addition to having seven private beach-open bungalows, the Barbuda Belle Hotel also has an amazing seafood restaurant that offers delectable local cuisines. Overlooking the Codrington Lagoon Park, this beautiful boutique hotel has extraordinary views.
For more details, you can check out their website here. For bookings, you can call: 1-268-783-4779.
Barbuda Ocean Club
The Barbuda Ocean Club is a private resort property situated in the eastern part of the Caribbean. This family-first property has been established by Discovery Land Company and offers great services to all its residents. If you are traveling to Antigua and Barbuda with your family, then the Barbuda Ocean Club is the place to be. From offering best in class golf playing opportunities, multiple options involving water sports and humble and courteous hotel staff, Barbuda Ocean Club has it all. So if you are trying to find a place where your entire family can enjoy their vacation, then the Barbuda Ocean Club should definitely be on your 'Best Hotels to Stay' list.
For further information, you can visit their website here. Contact No – 1-268-736-3533
Blue Waters Resort & Spa
If you are looking for a luxurious property in Antigua and Barbuda where you want to celebrate all your special moments with your partner or family, Blue Waters Resort & Spa in Soldier's Bay is the place to be. From access to remote beaches, stunning swimming pools, and beautiful tropical islands, the Blue Waters Resort & Spa offers the ultimate luxury lifestyle and has emerged as one of the best resorts in the island country of Antigua and Barbuda.
You can check out their website here for more information. Contact No: 1-268-462-0290
Carlisle Bay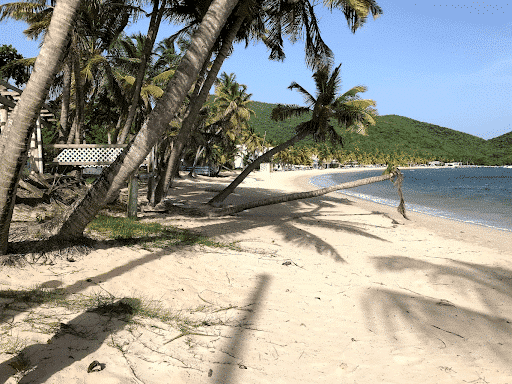 According to The Readers Spa Awards, Carlisle Bay has been voted as one of the top 25 hotels in the Caribbean. Situated against the backdrop of beautiful hills, dense rainforest, and a stunning beach, Carlisle Bay has two remarkable restaurants, amazing spa services, pools, tennis courts, and also has access to multiple water adventures like diving, snorkeling, kayaking and more. The property has 82 suites that come with either a balcony or offers terrace/ocean views.
For further information, you can visit their website here. You can contact the hotel at – 1-268-484-0000
Cocobay Resort
Situated in Valley Church in Antigua, this all inclusive resort offers one of the most unique luxury stays in the Caribbean. The resort offers one of the most stunning views of the Caribbean and is the perfect romantic getaway for you and your partner. To know more on how to travel to this stunning resort and bask in all the natural beauty around, you can visit their website here. For more details, you can contact the resort at – 1-268-562-2400.
Cocos Hotel
Developed by local skilled artisans, the Cocos Hotel is a conglomeration of thirty charming wooden cottages overlooking the gigantic ocean. All cottages have all modern amenities like – air conditioner, mini refrigerator, outdoor shower area, private balcony and more. One of the most popular hotels in Antigua, this place is ideal if you want to spend some quiet time, away from the hustle and bustle of the city.
For further information, you can visit the hotel's website here. Contact No –1-268-462-9700.
Copper & Lumber Store Historic Inn
Located in Nelson's Dockyard National Park, English Harbour Antigua, this historic hotel is a reflection of the Caribbean history and culture. The Inn is spread over fourteen suites or studios and each of them are populated with vintage furniture, giving all its guests an experience of the Caribbean lifestyle. Originally built to store things for ship building and maintenance, this iconic building was restored later and converted into this gorgeous inn. Owing to its rich history and old world charm, this boutique hotel is the perfect venue for your nuptial ceremonies or honeymoon.
For more details, you can visit their website here. Contact No – 1-268-460-1160
Curtain Bluff
Be it a family vacation, couple retreat or your wedding, Curtain Bluff in Old Road, Antigua is one of the most outstanding hotels in the island. Spread across 72 rooms and suites, the hotel also comprises two amazing restaurants – Tamarind Tree and The Sea Grape. This hotel has top class facilities – a swimming pool facing the beach, spa, tennis center, fitness center, water sports activities, beach bar and more. If you want to stay surrounded by a beach and enjoy a super-luxurious lifestyle, then definitely check out Curtain Bluff.
You can check out more details at their website. Contact No – 1-268-462-8400
Galley Bay Resort & Spa
From open-air restaurants, lounge areas, tennis courts to a stunning swimming pool, relaxing spa and a waterfall, the Galley Bay Resort is located in the Five Islands and has been voted as the top 10 best resorts in the Caribbean for a romantic getaway. Perfect for cocktail and barbeque parties, this stunning resort and spa offers you a luxurious stay on the island.
For more details, you can visit their website here. Contact No – 1-866-237-1644
Hammock Cove Antigua
Hammock Cove Antigua, in St Philip's, is an amalgamation of the classic Antiguan architecture and contemporary aesthetic. Spread across 42 villas, this inclusive resort has all modern facilities – spa service, infinity pools, lounge areas, game rooms, restaurants and more.
For further information, visit their website. Contact No – 1-800-858-4618.
Siboney Beach Club
An intimate beachfront hotel, set in lush tropical gardens on Antigua's famous Dickenson Bay, voted one of the best beaches in the world. A cozy suite hotel, Siboney is ideal for adventure travelers and families alike, who seek an alternative to the all-inclusive resorts. If you're looking for a comfortable stay on a gorgeous beach, with the freedom to dine out, tour Antigua and Barbuda and experience local life and culture to the fullest, then this is the place for you.
For more details, you can visit their website here. Contact No – 1 268 462 0806
Verandah Resort & Spa
The Verandah Resort & Spa is a truly all inclusive vacation destination where sun, fun and incredible scenery reign supreme. Ideally situated on 30 acres of stunning beachfront and indented coastlines, this is the perfect place for a romantic wedding, honeymoon, or family getaway. Featuring a backdrop of lush green gardens, stunning tropical views, and a shimmering turquoise sea, it offers a blend of engaging activities, amazing cuisine, and entertaining nightlife.
You can check out more details at their website. Contact No – 1-866-237-1785