Immigration by investment has become increasingly popular over the years. Many countries around the world run immigrant investor programs similar to the United States EB-5 investment visa program. These investment programs — also known as investor visas or passport by investment — offer legal residency and even passports to international families in exchange for a qualifying investment in the nation. This guide explains everything you need to know about immigrant investor programs.
What is an immigrant investor program?
An immigrant investment program (IPP) is a way to attract foreign capital and investors to the country by providing legal residence immigration status and citizenship in exchange. Immigrant by investment programs are also commonly referred to as citizenship by investment, golden visas, or passport by investment programs.
Benefits of applying to an immigrant investor program
The investor visa brings many advantages, including: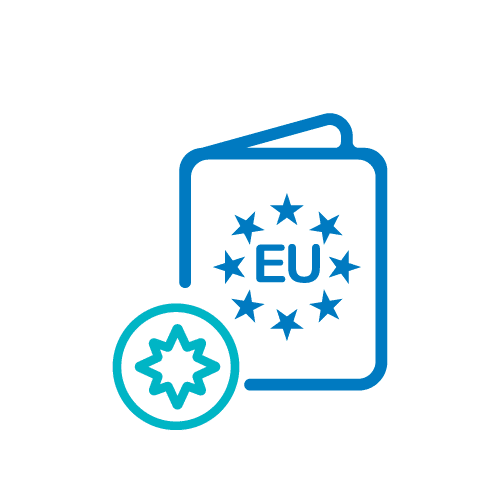 Legal residency & passport through an investment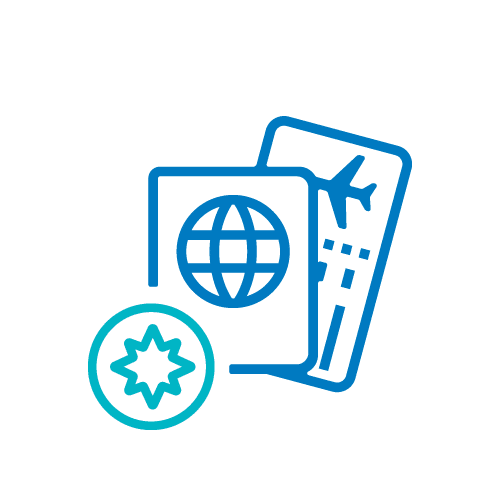 Ability to live, work and study in the country you invest in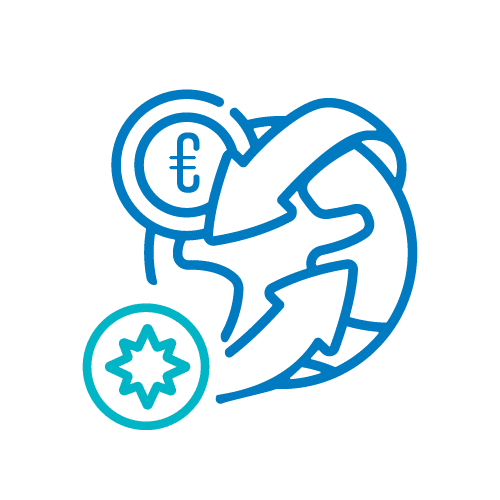 Visa-free travel to 140+ destinations worldwide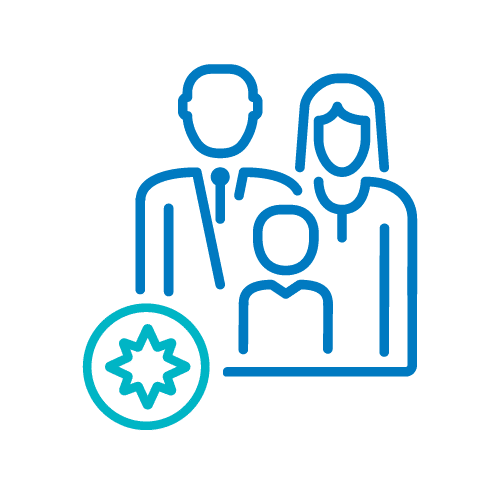 Freedom of opportunities for you and your family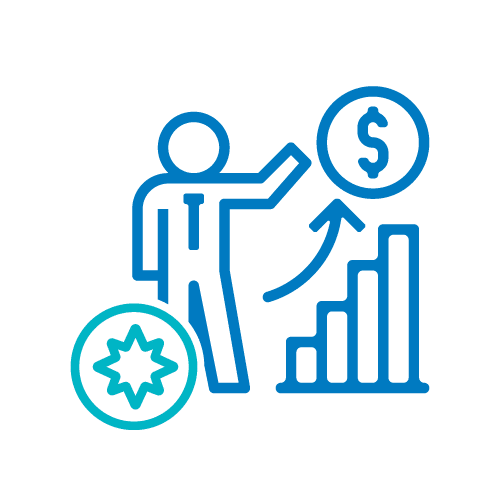 Potential for high returns on your investment
Investor visa requirements
There are a few investor visa requirements you must factor in before picking a country's investor visa program. Program requirements differ from country to country, with some programs offering residency status while others offer immediate passports to investors. 
Singapore investment migration eligibility criteria, for example, requires that applicants possess a track record of at least three years of entrepreneurial and business success. The one common requirement is that you must have liquid funds and make a qualifying investment to receive residency or citizenship via an investment visa program.
The types of investments you can make are usually in job creation, commercial enterprises, the purchase of property, commercial enterprise, non-refundable financial contributions, or venture capital fund investments. The money received from the investor visa program is then funneled into the respective country's economic development and welfare programs.
Additional investor visa requirements:
Applicant must be over 18 years old

Must pass a detailed criminal background check

Possess good health

Meet the minimum investment requirement

Submit all required documents for the investor visa application
International immigrant investor programs
From St Lucia's attractive passport by investment scheme to Antigua and Barbuda's affordable program that grants you a passport in under four months, here are some of the best foreign investor programs to consider.
Malta IIP
The Malta Citizenship by Naturalization for Exceptional Services  (citizenship investment scheme) is another popular investor visa program that attracts dozens of investors each year. As a safe and stable EU country, Malta's passport is extremely powerful, ranking fourth in the world in terms of travel freedom. Thanks to Malta's investor visa scheme, qualifying investors can get passports in under a year in exchange for a minimum investment of €750,000 ($796,000) plus a real estate purchase of €750,000 or a property leased for a minimum of €16,000 ($17,000) per annum, and a philanthropic donation of €10,000 ($10,600).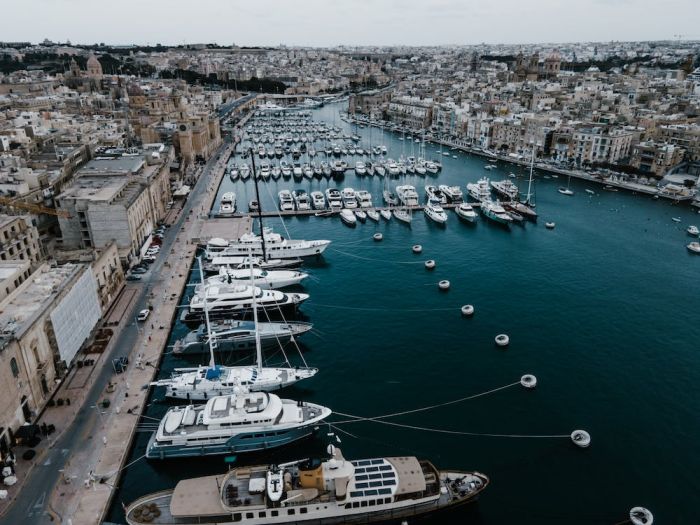 The EU passport that non-EU and EEA citizens can acquire facilitates borderless visa-free travel within Europe's Schengen Area.
Explore our guide to Malta's citizenship by investment scheme here for more information.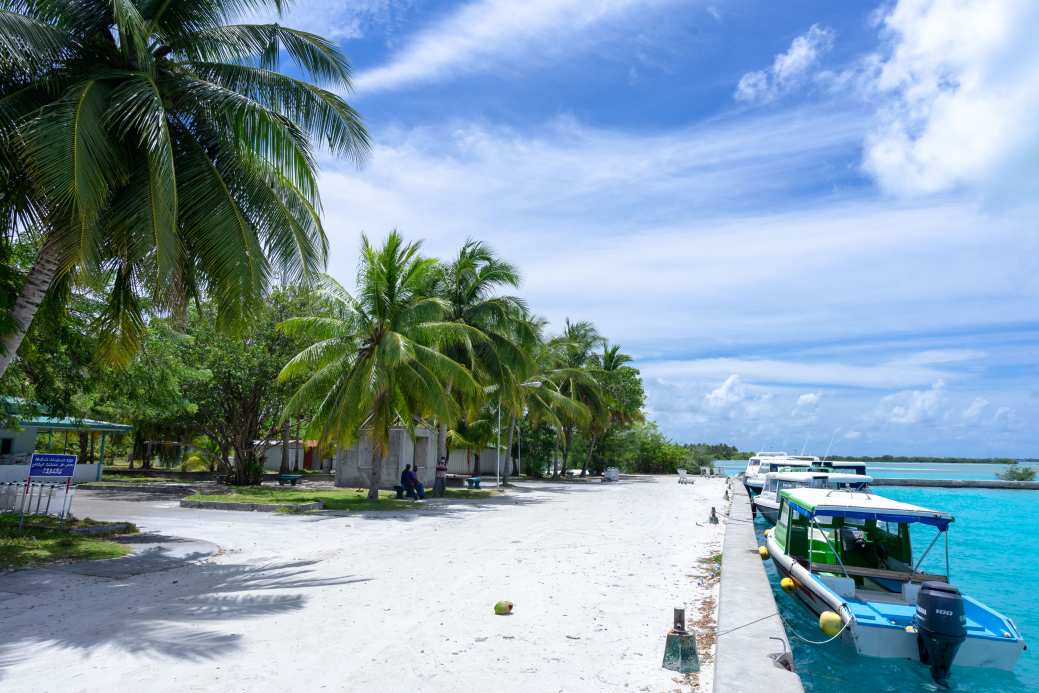 St Lucia IIP
St. Lucia's investment visa program is a desirable option for all individuals with the means who wish to acquire a high-ranking passport within a short waiting period of under six months. Also referred to as the St Lucia citizenship by investment program, St Lucia offers the quickest, safest route to citizenship through foreign investment. The lowest investment is a donation of $100,000 to the National Economic Fund (NEF), promoting economic growth.
Investment migration can also be achieved by purchasing pre-approved real estate, such as a high-end hotel, resort, or boutique property, with a minimum investment of $200,000. Other options for investment exist, like new commercial enterprise investments, such as specialty restaurants and
Spain IIP
The Spain immigrant investment scheme — also known as the Spain Golden Visa — is one of the most popular European residence by investment programs granting immigrant entrepreneurs and their families Spanish residency in exchange for a real estate investment of €500,000 ($531,000).
Spain is one of the best EU countries to consider if you're looking for residency since it boasts a high quality of life, affordable living costs, and a low crime rate. The Spain investment migration program can lead to permanent residence after five years, provided the program eligibility requirements are met.
Potential citizenship is available in Spain after permanent residency has been held in the country for ten years.
Check out our Spain Golden Visa guide for further information on Spain's investor residency program.
Portugal IIP
The Portugal Golden Visa has been a godsend for expats around the world over the last ten years. This immigration investment visa provides countless benefits for foreigners, from an abundance of lucrative investment opportunities to the option of becoming a non-habitual tax resident and enjoying huge tax savings, not to mention the experience of Portugal's excellent quality of life. 
For those of you who planned to apply for this investment migration visa, unfortunately, the Portuguese government has decided it will be ending its Golden Visa program, but fear not–the Portugal Golden Visa program is still open for new applications until an official announcement has been made that it's closed.
If you'd like to expedite your application, get in touch with us today to speak to one of our migration experts.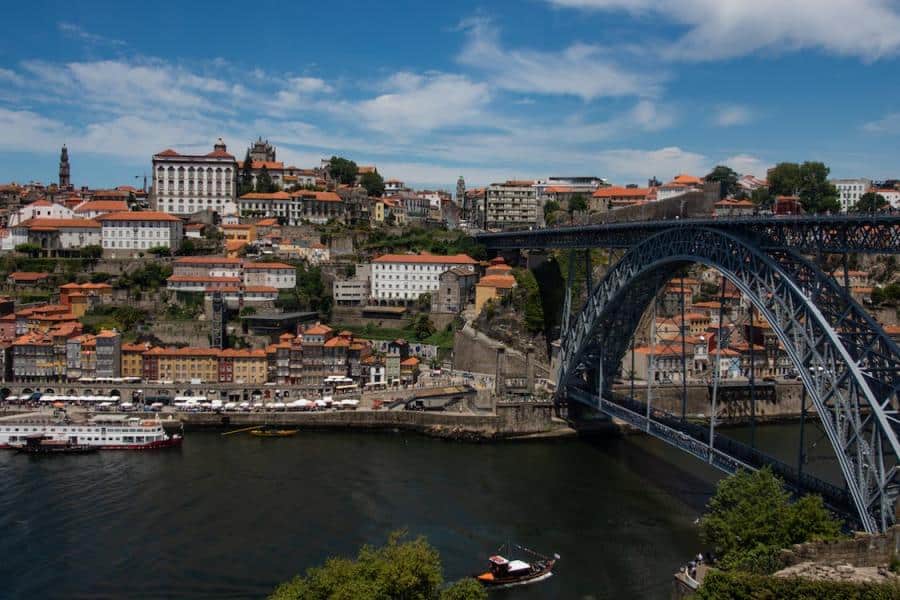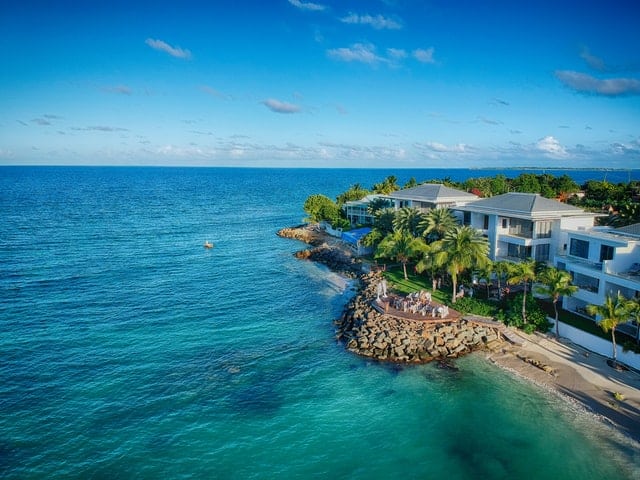 Antigua and Barbuda IIP
One of the most stunning island nations in the Caribbean, Antigua and Barbuda runs a hugely popular investment migration program that offers citizenship to investors in exchange for a $100,000 donation to the government's charitable fund.
You also have other choices for investing money, like an investment of $200,000 into shares of approved real estate projects (to be held for at least five years). Typically, you are granted a passport within three to six months from the date of your application, and your family members are eligible for passports too. 
For more information, explore our Antigua and Barbuda citizenship guide.
Dominica IIP
Dominica's immigrant investor program is internationally acclaimed for offering the most value to foreign investors and business people. With investments starting from $100,000, immigrant investors can gain citizenship by investment in this slice of paradise within three to six months.
With excellent real estate options, world-class beaches, delicious cuisine, and proximity to the US, living in Dominica is perfect for people looking to retire or live in peace. A Dominica passport gives you visa-free travel and visa-on-arrival access to over 140 destinations, including the UK, Europe's Schengen Area, and Hong Kong. 
For more information, take a look at our guide to getting citizenship in Dominica.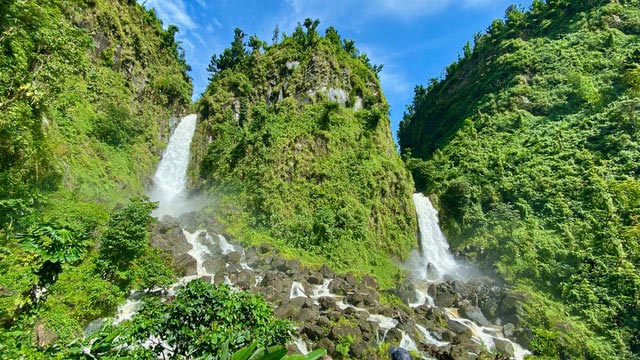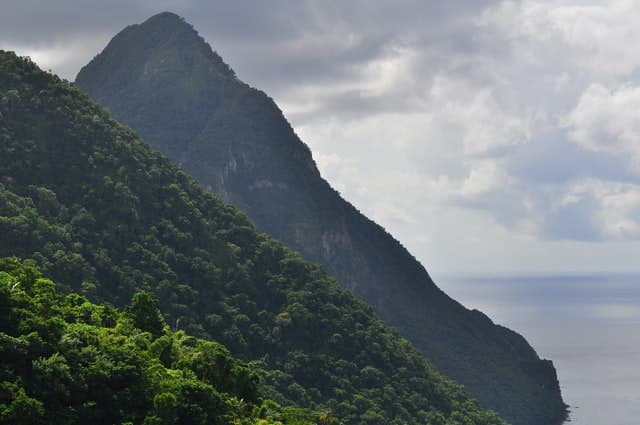 St Kitts and Nevis IIP
St Kitts and Nevis offers the most flexible program requirements for immigration investment. Acquiring a St. Kitts and Nevis passport starts with a minimum investment of $125,000 in the Sustainable Growth Fund (the value will increase to $150,000 from 1 July 2023). Families typically opt to invest in property at the minimum value of $200,000.
You don't need any business experience to apply for citizenship by investment, nor is there a residence requirement before, during, or after the application. A key bonus of the program is that all dependent family members can be included in the application, as well as enjoy visa-free travel to more than 140 countries with a St Kitts and Nevis passport.
For more information, check out our Saint Kitts and Nevis investment immigration program guide. 
EB-5 Immigrant Investor Program (USA)
For foreign nationals who believe in the American dream, the US investment visa program is the way to achieve it. The requirements are twofold. Firstly, you will need to make a lawful capital investment in a new commercial enterprise of no less than $1,050,000 [or $800,000 if investing in a Targeted Employment Area (TEA). A Targeted Employment Area is usually a deprived or rural area experiencing an average unemployment rate of at least 150 percent of the national average].
The second requirement is job creation; you will need to plan to create or save at least ten permanent full-time employment positions for qualified US workers. The key benefits include becoming a green card holder and the ability to leave and enter the US as a permanent resident and being able to work, travel, and live anywhere in the US. A path to citizenship is also possible for yourself and your immediate family members. 
For more information, you can consult our USA EB5 immigrant investor guide.
UK IIP (Immigration by Investment Program)
The UK has its own version of the "UK Golden Passport," or UK investment visa program, allowing individuals with the means to obtain permanent residency in the UK. In exchange for an investment in the nation to promote economic growth, eventual citizenship is possible.
The Home Office, the government agency that manages citizenship and immigration services in the UK, requires applicants to invest a lump sum of money and maintain the investment during their permanent residence in the UK to be eligible. The investment must also be in active and trading UK-registered companies to obtain permanent residency. 
For more details, take a look at our UK Citizenship by Investment: The Ultimate Guide.
Canada IIP (Immigration by Investment Program)
Canadian immigration by investment is certainly possible for a foreign national. Widely considered one of the best countries in the world to live in, Canada has much to offer investors. Successful applicants can become Canadian lawful permanent residents for a government bond contribution of CAD 1.2 million ($880,000) under the Quebec Immigrant Investment Program (QIIP).
The program's advantages include access to affordable, high-quality education, vibrant and multicultural cities, and as a country with one of the highest welfare standards of living in the world, you'll never be left high and dry should difficult circumstances arise.
The Canadian immigration by investment program is an excellent choice for an applicant who wants to do business and have access to the entire North American market. Canadian immigration law allows immigrant investors to apply for Canadian citizenship after a five-year residence period.
What is the best investor visa program?
Malta immigration investment program
The best investor visa program by far is Malta's investment visa program. Also commonly referred to as the Malta Golden Passport or residency by investment scheme, the program has numerous advantages, including:
A range of affordable investment options starting from €300,000

A high-performing real estate market, making a property investment for residency extremely valuable

The right to live, work and study in Malta

Freedom of opportunity for you and your immediate family (they qualify for the program too)

The ability to travel anywhere in Europe's Schengen Area

Special tax benefits

Granting you a life in a beautiful sunny nation with low crime rates, affordable living costs, and excellent quality of life 
For more information, check out our guide to the Malta Golden Visa below.
Learn more about our investor visa services
Global Citizen Solutions is a boutique consultancy firm with years of experience delivering bespoke residence and citizenship by investment solutions for international families. 
With offices worldwide and an experienced, hands-on team, we help clients from around the world acquire immigrant investment visas while diversifying their portfolios with robust investments.
Learn more about our citizenship and immigration services by speaking to one of our dedicated consultants.
Investment-based immigration is increasingly popular. Many countries are now providing immigration through investment pathways to secure residency and citizenship. You can see some more articles by us that may interest you here:
Frequently Asked Questions about Investment Immigration Programs
What is migration by investment?
Migration by investment is when investors are granted residence or the right to become a citizen in exchange for a substantial investment.
Is investing in a visa worth it?
Investing in a visa is more than worth it if you'd like to expand your freedoms, acquire more investment opportunities, save money, and have enhanced visa-free access and global mobility.
What's the best investor visa to obtain?
The best investor visa to obtain is the Malta investor visa. This is because Malta has many affordable investment options to choose from, with the potential to earn back some of the money in investment returns. On top of that, the visa application process is smooth, and you have direct access to the EU trading bloc.
What is residency through investment?
Residency through investment is when you invest in a country in exchange for legal residency. Certain countries around the world run these programs, called 'golden visas,' 'golden passports,' or 'residency by investment.' For example, the Malta Golden Passport grants residency through a qualifying investment.