NOTE: Russian citizens are eligible to apply to the Portugal Golden Visa program as long as they are not citizens identified on the European Union's sanctions list.
The residency by investment program has been hugely successful among investors from all over the world since its implementation in 2012. Since it was introduced, the vast majority of Golden Visa investors have come from China, however, recent statistics have seen a large increase in interest from Russians.
What is the Portugal Golden Visa scheme?
The Golden Visa program is a residency by investment option that allows foreign investors to obtain a residence permit and eventually a European passport with a minimum investment of at least €250,000 through a range of investment routes maintained over a five-year period. The program has brought over €5 billion worth of investment to Portugal and given over 7,000 investors residency permits in the country and a further 12,000 for their dependents.
Portugal Golden Visa for Russian citizens:

As mentioned, the Portugal Golden Visa for Russian families and investors is possible. Russian nationals can apply if not identified on the European Commission sanctions list. Russian investors are seriously considering the Portuguese golden visas precisely because of the dynamic opportunities Portugal offers and the country's safety, stability, high quality of life, and direct pathway to citizenship. In August 2023, six golden visas were granted to Russian citizens.
A series of highly successful government incentives have helped bolster the country's thriving tourism sector, making Portugal a key competitor in business innovation and investment.
Portugal's Golden Visa has a straightforward application process that can be easily navigated with the right guidance. Affordable investment options also make it a sought-after route for Russian citizens with the added value of the Portugal golden visas low stay requirement, and easy language test.
Due to significant changes in the eligibility requirements and application process for golden visas, purchasing real estate and capital transfers no longer qualify, however, many other investment options for Russians will continue to be eligible.
Why the Portugal Golden Visa for Russians is a good choice
Invest in a more stable future
Acquiring residence permits and ultimately a second passport means that investors have the privilege of choosing which country to live in and to pay taxes, not solely for themselves but for their entire family. With a single investment in Portugal, you can bring your dependents, including parents and children. Portugal consistently ranks highly in terms of quality of life for expats, and Portuguese residency gives you and your family access to world-class healthcare and education, as well as visa-free travel to several European countries.
Low stay requirement
The Portugal Golden Visa differs from other programs in that it has a very low "stay requirement" (the amount of time you have to spend in the country in order to maintain residency) of just 7 days per year. This means you have the choice to remain in your country of origin throughout the whole five-year residency requirement and still have a clear path to citizenship.
Until 31 December 2023, golden visa holders can renew their golden visas remotely on the SEF (Portuguese Foreigners and Border Service) website. This temporary law was implemented for the year 2023 with the intention of reducing existing pending cases, however, we expect it to extend in the coming years.
Wide variety of lucrative investment options
Investments in golden visas for Russian citizens can range from a minimum of €250,000 to €500,000. There are many different options to choose from, which include fund subscription, scientific research, creation of ten jobs, share capital and job creation, and investment or donation in the arts or reconstruction of national heritage.
Tax efficiency
Portugal's Non-Habitual Resident tax regime has also been a key success of the past decade. The scheme has allowed individuals of high cultural and economic worth to enjoy lucrative tax exemptions and reductions and is applicable to Golden Visa applicants who declare tax residency in Portugal.
NHR Ending: October 2023 Update
The Portuguese Government submitted the State Budget Proposal for 2024, and it includes the changes that determine the end of the Non-Habitual Resident (NHR) regime. 
This is the initial version, which will still be subject to debates and votes, but which, given the majority that the Government party holds in the Assembly, cannot and should not be ignored. In effect, the proposed change has the following consequences from 01/01/2024: 
Anyone who already has the NHR at the time of entry into force maintains the regime under the same terms until completing ten years of benefiting from the status
Anyone who meets the conditions for registration as non-habitual residents on 31 December 2023, as well as holders of a residence visa valid on that date, will be able to register within the deadline available (until 31 March 2024) and benefit from the scheme. 
The final vote on the budget law will take place on 29 November 2023. Until then, we will closely monitor the evolution of this topic. You can find more information in our article: Is the Portugal NHR Program Ending?
How Can Global Citizen Solutions Help You?
Global Citizen Solutions is a boutique migration consultancy firm with years of experience delivering bespoke residence and citizenship by investment solutions for international families. With offices worldwide and an experienced, hands-on team, we have helped hundreds of clients worldwide acquire citizenship, residence visas, or homes while diversifying their portfolios with robust investments. 
We guide you from start to finish, taking you beyond your citizenship or residency by investment application.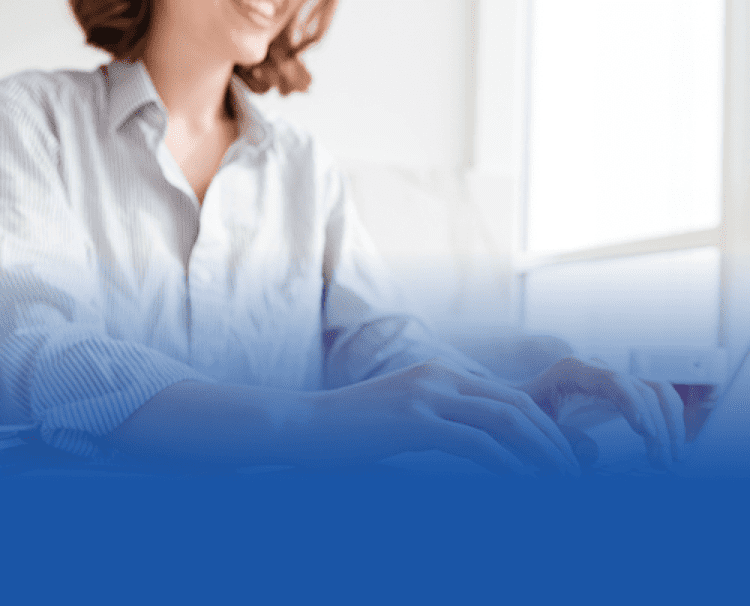 Portugal Golden Visa fund investment for Russian citizens
Golden visas for Russians can also be obtained through investment in approved funds. Portugal has a wide range of investment funds, which are officially approved by the financial authorities.
Take a look here to find out more about fund investment in Portugal.
Russia Golden Visa applications
The process for applying for the golden visas can be complex if you do not speak Portuguese or are unfamiliar with the country's legal system and bureaucracy, however, with specialist assistance and foreigners and borders service the process can be navigated with ease. At Global Citizen Solutions we have years of experience in residency and investment solutions in European countries. Our team of in-country experts has extensive knowledge of the Portuguese real estate market and we have a 100% success rate with Golden Visa applications. Fill out the form below to get in touch with one of our specialists.
Frequently Asked Questions about the Portugal Golden Visa
Are there any Portuguese Golden Visa new rules I should be aware of?
As of September 2023, the new law has passed redefining the qualifying routes for investment. Learn more about these changes in our article about Portuguese Golden Visa Changes.
What are the benefits of Portugal's Golden Visa?
There are many benefits to Portugal's Golden Visa program. You have permanent free entry and movement throughout the Schengen Area (26 European countries). After five years, you can apply for Portuguese citizenship, if you meet all the requirements under Portuguese Nationality Law. Also, your dependent children and dependent parents qualify for the same benefits as you.


What are the Portuguese Golden Visa requirements?
The Portuguese Golden Visa requirements are straightforward. To qualify for the program, you must fulfill the following:
Be either non-EU, non-Swiss, or non-EEA national
Minimum investment of €250,000, with a range of investment routes to choose from, including arts and cultural donations, investment funds, and company creation
Have a clean criminal record
Spend an average of 7 days per year in Portugal, guaranteeing a total of 14 days during the validity of each residence card (issued with a validity of 2 years)
What are the Portugal Golden Visa fees?
The new Government Fees involved with the submission, granting, and renewal of the residence permit have been valid since 29 October 2023, as follows:
Online application submission – € 773,74
Granting the permit – € 7730,10
Per renewal – € 3.865,79
All Government fees listed above are payable per person, whether a primary applicant or a family member.
What's the Portugal Golden Visa processing time?
The Portugal Golden Visa processing times usually take between 12 to 18 months for the approval and issuance of your residence card.
Should I consult a Portugal Golden Visa lawyer for the application?
Working with a Portugal Golden Visa lawyer is mandatory. This is because they know the rules and regulations and can support you from the beginning to the end of your Golden Visa application.
What are the Portugal Golden Visa minimum stay requirements?
The Portugal Golden Visa requires you to spend an average of 7 days per year in Portugal, guaranteeing 14 days during the validity of each residence card (issued with a validity of 2 years).
Where can I find more information and support for Russians living in Portugal?
The Embassy of Russia in Lisbon website is also a rich information source for up-to-date application fees, border service, and other useful links.
More about Portugal Golden Visa