The thriving Spanish economy, developed infrastructure, prime real estate market, and access to the European Union make Spain an attractive destination for investments. Additionally, Spain's Golden Visa program welcomes non-EU citizens to make foreign direct investments in the country and obtain a Spain residence permit in return.
This article looks at why you should consider investing in Spain and how to successfully navigate the Spanish market while gaining residency in one of the most prominent countries in Europe.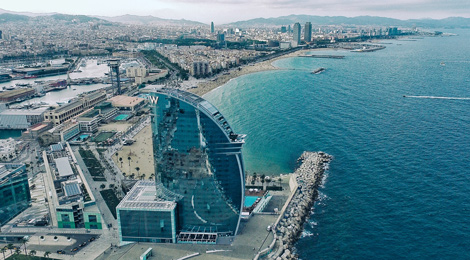 The Benefit of Spanish Investments
Spain has long served as a magnet for foreign investors with an eye on the European Union seeking business opportunities overseas or invest in foreign properties. One of the primary reasons for Spain's popularity is the Spanish government actively supports foreign direct investment opportunities.
Since the 2008 financial crash, the government has introduced initiatives to boost the country's economy. Part of its success is with foreign investments in real estate, Spanish companies, and cash injections in debt securities through investment visas like the Spain Golden Visa.
Ten reasons to invest in the Spanish economy:
Economic stability: Spain has a developed and diversified economy. The largest exchange in the Spanish stock market, Bolsa de Madrid (Madrid stock exchange), is one of the biggest and oldest in Europe. This makes Spain an attractive destination for investors seeking reliability.
Strategic location: The country is strategically located within the EU and Europe's Schengen zone, providing easy access to other European markets. Several international airports serve as hubs for flights to North America, Latin America, and North Africa.
Infrastructure development: Spanish residents benefit from Spain's well-developed transport networks and infrastructure, including modern highways, links, and high-speed railways, facilitating business operations.
Tourism industry: Destinations like Barcelona, the Canary Islands, and Ibiza place Spain as one of the world's top tourist destinations, offering significant opportunities for investing money in tourism services, such as hospitality.
Quality of life: The country is known for its high quality of life, providing a range of options for places to live, diverse climates, and delicious food. This makes it an appealing location for all individuals, from digital nomads to retirees.
Real estate market: The Spanish real estate market presents opportunities for both residential and commercial investments, particularly in major cities and tourist areas. Furthermore, an international investment in real estate can serve as a qualifying investment for the Spanish Golden Visa program, allowing real estate investors to gain a residence permit.
Cultural and culinary appeal: Spain's rich cultural heritage and culinary excellence speaks for itself, attracting tourists and investors alike. Expats living in Spain will enjoy the local culture and cuisine, which consistently captivates tourists and visitors.
Investment Opportunities in Spain
Investing in Spain can be worthwhile if you're considering diversifying your investment portfolio. Some key sectors to invest in include the stock market, Spanish businesses, and real estate.
Main investment opportunities in Spain: 
Tourism sector
Real estate sector
Chemical sector
Biotechnology sector
Automobile and aerospace industries
Naval construction
Textile and leather industry
Wine and food-processing industry
Telecommunications and infrastructure
Energy and green technologies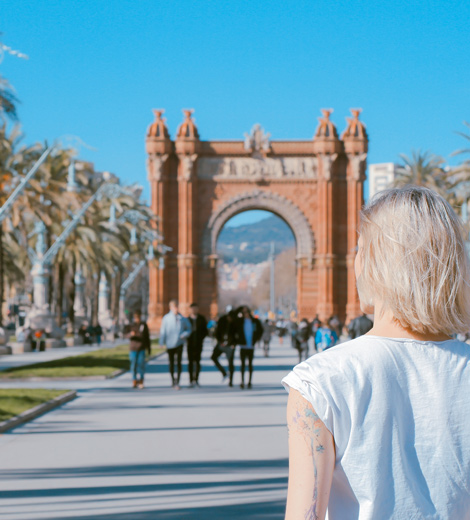 Where to invest in Spain?
Where to invest in Spain depends on your inventions and long-term goals. If you plan to retire in Spain, a real estate purchase on the south coast may be your desired choice. In contrast, establishing a Spanish company in a big city like Madrid may suit your investment goals.
Investments in Spanish stocks through online investment platforms can provide lucrative opportunities for foreign traders.
Real estate: Many people invest in real estate in Spain for several reasons. The real estate market is growing, with skyrocketing housing prices and rent, and properties are undergoing progressive re-evaluation. Many who invest in real estate in Spain either buy property to let, such as a vacation rental, or renovate properties for resale.
A key advantage of investing in real estate is it serves as a qualifying investment in the Spanish economy, allowing non-EU nationals to gain legal residency. One of the investment options for the Spain Golden Visa is buying a Spanish property with a purchase price of at least €500,000.
Find out more about Spain's Golden Visa in this article: Golden Visa Spain – The Ultimate Guide by Experts. 
Energy sector: Spain's energy has strong growth potential as the Spanish government is turning toward renewable energy sources. An impact investment, like technological innovation in sustainable energy, is considered a rewarding opportunity and could provide substantial financial returns while contributing positively to social and environmental change.
Biotechnology sector: The biotechnology sector is growing at an annual rate of more than 25 percent, making Spain the fourth biggest contributor in the world in the biotech industry. Data provided by The Global Economy ranks Spain as one of the world's top countries concerning the least restrictive regulations.
Therefore, chemical, pharmaceutical, and plastics industry investments represent fantastic investment opportunities.
Agriculture sector: Spain is one of the largest European producers of organic produce in Europe, holding the top legumes, nuts, and seafood products. With its fertile soil and affordable rates, the country presents a prime opportunity for agricultural investment.
Tourism industry: Spain is considered the ultimate European destination for tourists looking to soak up some sun, enjoy Spanish cuisine, and marvel at the art, culture, and diverse landscapes. With over 80 million visitors annually, international investment in the tourism industry has been growing.
Investing in short-term rental properties is an attractive option for foreign nationals looking to invest in Spain, in addition to purchases of commercial buildings like hotels, beachside villas, and bed and breakfasts.
Best Places to Invest in Spain
According to foreign investors, the best places in Spain are Barcelona, Madrid, Ibiza, Costa Blanca, Majorca, and Marbella. The best type of investment to make is in a property. This is because Spain has one of the top-performing housing markets with competitive returns.
For investments in property to generate income, the Balearic Islands of Mallorca, Menorca, and Ibiza are a few of the best places to purchase property due to the many tourists they attract each year.
The capital city of Madrid is, of course, high on the list of Spain's top destinations for investment and business opportunities. It stands as a pivotal investment hub and business center in the country, housing critical financial institutions such as the central bank and the largest stock exchange, as well as the headquarters of several large foreign companie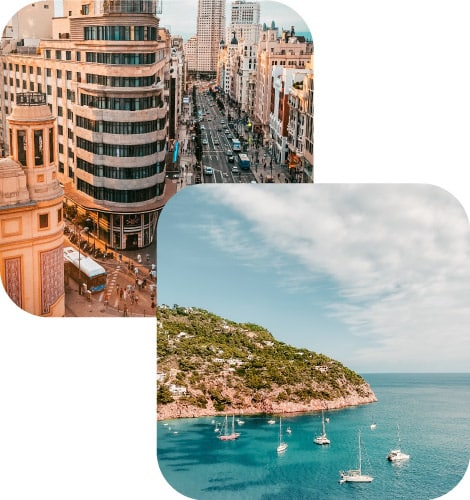 Invest in Spain and Get Residency
Spain is one of several EU countries providing non-EU nationals with a residence permit in exchange for foreign direct investment in the country's economy. The Spain Golden Visa is geared toward investors outside the EU who wish to purchase real estate, establish new Spanish businesses, expand foreign companies, or invest in public debt securities. Investors can also make refundable bank despots to qualify for the visa.
Under the scheme, applicants and their family members can invest in Spain and obtain a long-term residency permit through a minimum investment of €500,000 in real estate. After five years, visa holders can relinquish their investment and apply for permanent residency.
Why you should invest in Spain and get residency: 
You gain a second home and a residency permit, allowing you to travel freely within the Schengen zone.
The Spain Golden Visa is a step towards permanent residency and Spanish citizenship.
You don't need to live in Spain to maintain your Golden Visa.
Your family members are eligible for residence permits.
Spain offers a fantastic quality of life, with affordable living standards and world-class healthcare.
Speak to a Specialist at Global Citizen Solutions
Interested in investing in Spain for residency or citizenship? Get in touch with our expert Golden Visa consultants, who can assist you in all matters related to pursuing residency in Spain.
Who are we? We are a boutique consultancy firm with years of experience delivering bespoke residence and citizenship by investment solutions for international families. With offices worldwide and an experienced, hands-on team, we help clients from around the world acquire Golden Visas or homes while diversifying their portfolio with robust investments.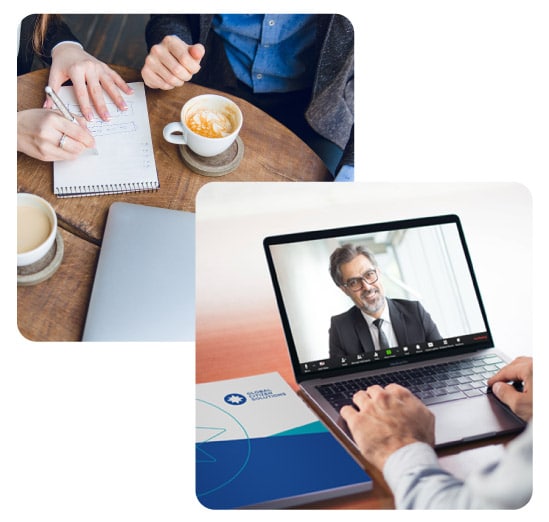 Frequently Asked Questions about Investing in Spain
Is buying property in Spain a good investment?
Buying property in Spain is considered an excellent investment for several reasons. The Spanish real estate market is experiencing significant growth; rental prices are high, and a huge volume of tourists visit Spain yearly. Foreign investments in Spanish property also qualify buyers for the Spanish Golden Visa program.
What investment property for sale in Spain will get me residency?
An investment property for sale in Spain may present an opportunity to obtain Spanish residency. Under the Spain Golden Visa program, investing €500,000 into real estate is a qualifying investment for a Spanish residence permit.
How does the investment in Spain for residency work?
The way investment in Spain for residency works is you must make a foreign investment in one of Spain's eligible investment options to qualify for the Golden Visa. The options include real estate purchases, bank deposits, and buying stocks. How much to invest in Spain to get residency depends on the investment option you choose. A €500,000 real estate purchase is the qualifying investment for property investments.
If I invest in Spain, do I get citizenship?
It may be possible to invest in Spain for citizenship. However, the path to citizenship isn't direct. You must first acquire a Spain Golden Visa through investment and maintain your qualifying investment until you can apply for permanent residence.
After obtaining permanent residency and living in the country for a total of ten years, you may be eligible to apply for a Spanish passport.
What investment companies operate in Spain?
Several investment companies are operating in Spain, namely Aresbank, Banco Pastor, and Advanza Capital.
How do you invest in Spain?
The best way to invest in Spain depends on your chosen investment path. You can follow the guidance of a local real estate agent to invest in Spanish real estate. You can use reputable online brokerage firms with a European operating license to buy stocks of Spanish companies.
Foreign investment in the impact investment market through industries, such as biotech and renewable energy, may require additional steps. This can include due diligence on local regulations and potential partnerships with established entities, as well as engaging with legal experts well-versed in Spanish investment law and seeking advice from industry-specific consultants.
How do you invest in real estate in Spain?
How to invest in real estate in Spain is a relatively straightforward process. When you have found a property you like, both parties must agree on the price, and you must ask for proof that the seller owns the property and it is free of charges, including any outstanding mortgages.
In Spain, debts are charged to the property, so you must ensure no debts are inherited. After a completed sale, you must prove you have officially acquired the property through a certificate issued by the Spanish Land Registry.
Paying taxes on the sale of property is also a requirement. This usually includes the buyer's Plusvalia (property sales tax) and the seller's Capital Gains Tax. In addition to capital gains, owners of Spanish property may also be required to pay a wealth tax, depending on the property's value.
Is Spain a good country to invest in?
Spain is often regarded as a favorable destination for investment. The country boasts a stable and developed economy, offering a strategic location within Europe to access global markets. Additionally, investments such as real estate or creating a new business can qualify investors for Spain's Golden Visa program, which proves residency in exchange for economic investment.
Can a US citizen start a business in Spain?
A US citizen can start a business in Spain. The nation has an open and welcoming business environment for foreign entrepreneurs. The country offers several business structures, including sole proprietorships, partnerships, and limited liability companies. Furthermore, establishing an enterprise in Spain that provides jobs for Spanish can qualify investors for long-term residency through the country's Golden Visa program.