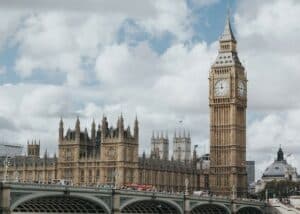 Since the United Kingdom left the European Union, the British government has made several changes to UK immigration rules. At the same time, certain rules for British nationals seeking foreign citizenship and becoming dual citizens have also changed in certain countries. British citizens no longer hold the right to a relaxed naturalization process in EU countries and must go through the same application process as third-country nationals (non-EU/EEA and non-Swiss).
However, this doesn't spell the end of the right for a UK national to acquire dual citizenship in other countries, including those in the European Union. Whether you want to establish strong links with the European Union with a second European passport or enjoy life under the sun with Caribbean dual citizenship, the choice is yours.
In this guide to UK dual citizenship and Brexit, we walk you through your options of maintaining global mobility by adding a second citizenship to your current citizenship, winning unparalleled freedoms. You can enjoy life in the UK and abroad when you hold multiple citizenships.
Post Brexit: Dual Citizenship is a Real Possibility
Since Brexit was finalized at the end of 2020, specific nationality laws have changed, and UK citizens now have certain freedom of movement restrictions that weren't present before. Namely, they've lost the right to seek dual nationality in EU nations without first proving their right to live in an EU country and fulfilling the qualifying residency period for naturalization.
At the same time, EU nationals have also lost access to the simplified route of obtaining permanent settled status in the UK through Indefinite Leave to Remain. While an EU national can still become a British citizen, unless they're married to a British citizen or settled person with remain status, they would be required to obtain a residence visa and fulfill all the formalities for naturalization before they can hold dual citizenship with the UK.
The good news is, although there are now specific barriers and the entire process of obtaining citizenship in an EU country may take longer than for EU citizens, it is still possible to add a second passport to your British passport.
There are various avenues to acquire UK dual citizenship, such as citizenship by naturalization or citizenship by investment, offering British citizens the chance to become dual citizens, enjoying the same rights as any other British citizen and the citizens of the country where they hold dual nationality.
Can I have dual citizenship after Brexit?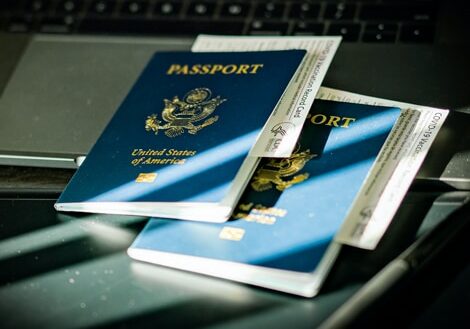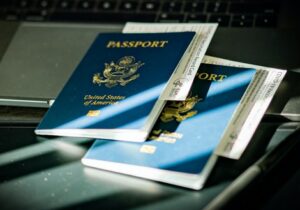 In short, you can have dual citizenship after Brexit. There has been no change to UK nationality law regarding dual citizenship. The UK allows dual citizenship; when you become a British citizen, you can keep your original citizenship, and British citizens seeking foreign citizenship are not required to surrender their British citizenship.
Unless you have claims of dual citizenship in a foreign country, such as birthright citizenship through a parent born in the country or you're married to a foreign national, you have two viable options to add an alternative citizenship to your original citizenship:
Apply for a second residency and complete the minimum period of residence to qualify for citizenship by naturalization
Apply directly through a citizenship by investment program
The quickest way to achieve UK dual citizenship after Brexit is to apply for citizenship by investment (CBI). This investment immigration program is offered by several countries, allowing foreign nationals to invest in their economy to acquire a second nationality and an alternative passport.
Aside from citizenship by investment, countries like Portugal and Greece offer what is known as Golden Visas, inviting UK passport holders and other third-country nationals to invest in the country, gaining residency in return. Citizenship is usually possible after maintaining the investment and the golden visa for several years.
Brexit and dual citizenship, what are my options?
The legal process of obtaining dual nationality might seem complex after Brexit. The time you could once step foot in an EU country, live there stress-free, and later announce your desire to gain dual citizenship and submit a second passport application, adding to your British passport, no longer exists.
However, several immigrant investor visas have been introduced in many countries worldwide, providing a straightforward path to gaining dual citizenship with the UK and becoming a dual national. As a UK citizen, you can opt for residency or citizenship by investment, depending on your preferences and goals.
To start the path to dual citizenship, UK citizens can opt for investment programs in several countries, including:
Portugal
Malta
Caribbean countries [(St Lucia, Grenada, St Kitts and Nevis, Dominica, and Antigua and Barbuda)
Vanuatu
Dual Citizenship through a Golden Visa
Portugal Golden Visa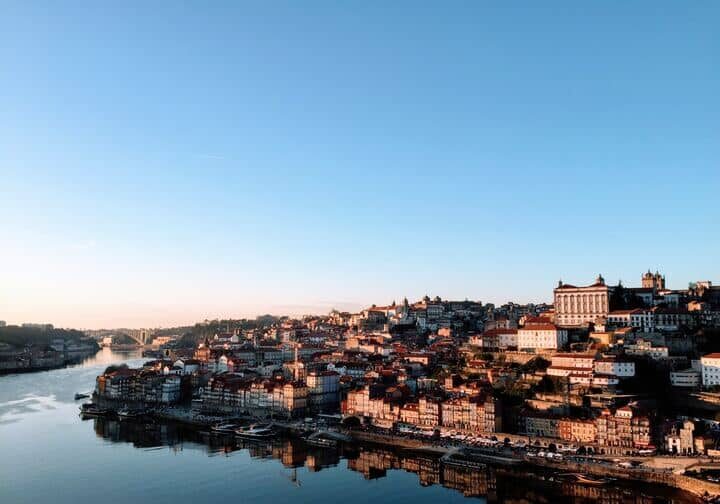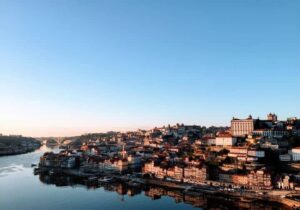 There's a reason why Portugal attracts so many visitors and expats each year. It's a gorgeous country, offering sunshine year-round, a safe and stable lifestyle, as well as an optimal lifestyle balance. The Golden Visa allows investors and their family members to live in Portugal, with an eventual pathway to permanent residency or dual citizenship with the UK after five years.
The Portugal Golden Visa starts with a minimum investment of €250,000, and UK nationals can choose from numerous qualifying investments to obtain the visa.
Portugal Golden Visa benefits
Opportunity to gain a Portuguese passport after five years
EU and UK dual citizenship status after Brexit
Short stay requirement
Travel freely through the EU after Brexit
The right to reside in other EU countries
Greece Golden Visa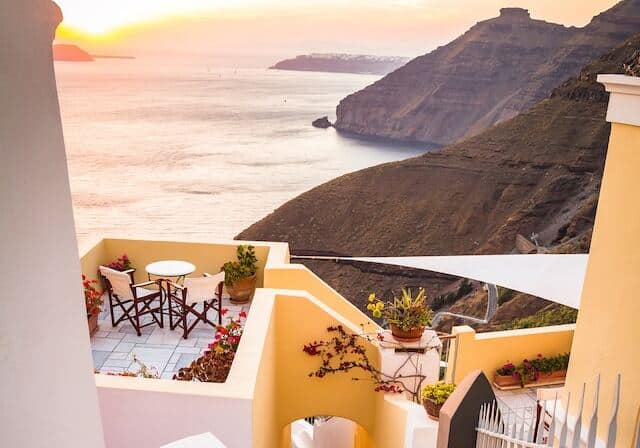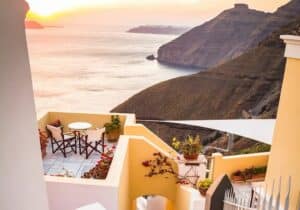 Like Portugal, Greece may offer dual citizenship in the EU, but the country has its own unique charm. From the sun-drenched Greek Islands to vibrant cities like Athens, you'll be captivated by the stunning landscapes and rich cultural heritage that Greece has to offer.
The Greece Golden Visa is another investor visa granting a residence permit to any UK national who invests in the Greek economy. An appealing aspect of the program is purchasing a Greek home for €250,000 serves as a qualifying investment for the program, and visa holders can renew their residence permits indefinitely, provided they maintain their investment.
After gaining permanent residency and a total of seven years of residence, British nationals can apply for dual citizenship with the UK.
Spain Golden Visa benefits
Opportunity to obtain a Greek passport after seven years
EU and UK dual citizenship status after Brexit
Short stay requirement
Travel freely through the EU after Brexit
The right to reside in other EU countries
How Can Global Citizen Solutions Help You?
Global Citizen Solutions is a boutique migration consultancy firm with years of experience delivering bespoke residence and citizenship by investment solutions for international families. With offices worldwide and an experienced, hands-on team, we have helped hundreds of clients worldwide acquire citizenship, residence visas, or homes while diversifying their portfolios with robust investments. 
We guide you from start to finish, taking you beyond your citizenship or residency by investment application.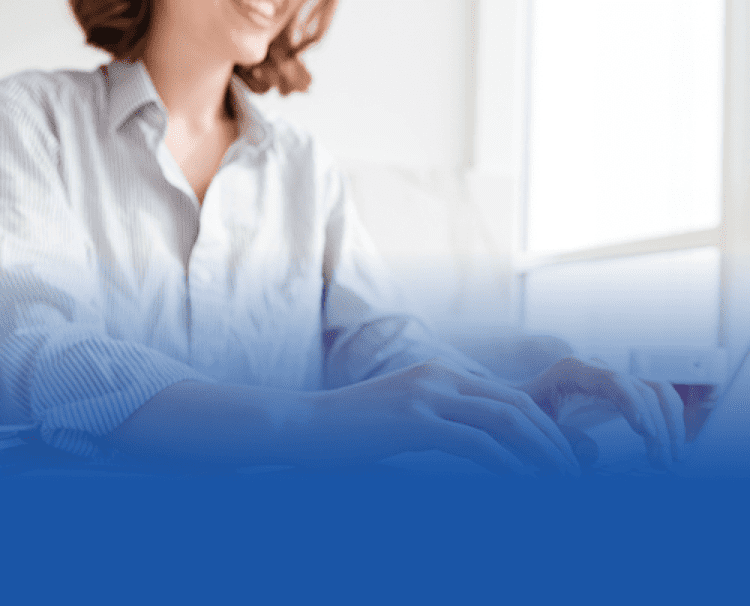 Malta Dual Citizenship with the UK
Despite its small size, Malta stands as a golden opportunity for individuals seeking dual citizenship, especially within the EU. Aside from being politically stable and having a small yet resilient economy, there are lucrative opportunities for real estate investors and entrepreneurs, and the country has established itself as a hub for startups.
The Malta citizenship by naturalization program, Malta Citizenship by Naturalization for Exceptional Services by Direct Investment program (CES), is the fastest route to obtaining dual citizenship in the European Union.
A British citizen can acquire Malta dual citizenship by completing a set of three investments:
A contribution of €600,000 or €750,000 to the Maltese national development fund
A real estate purchase worth €700,000 or a five-year lease worth €16,000 per annum
A philanthropic donation of €10,000 to a non-governmental organization or society as approved by the Community Malta Agency (CMA)
After fulfilling due diligence checks and 12 or 36 months of residency, British nationals can add Maltese citizenship to their existing citizenship.
Benefits of Malta's citizenship program
Obtain a Maltese passport and dual nationality within 12 months
Enjoy European citizenship, along with the right to live and travel anywhere in the EU
Friendly tax benefits for Maltese residents
A politically stable and peaceful country in the Mediterranean Sea
A Caribbean Passport and UK Citizenship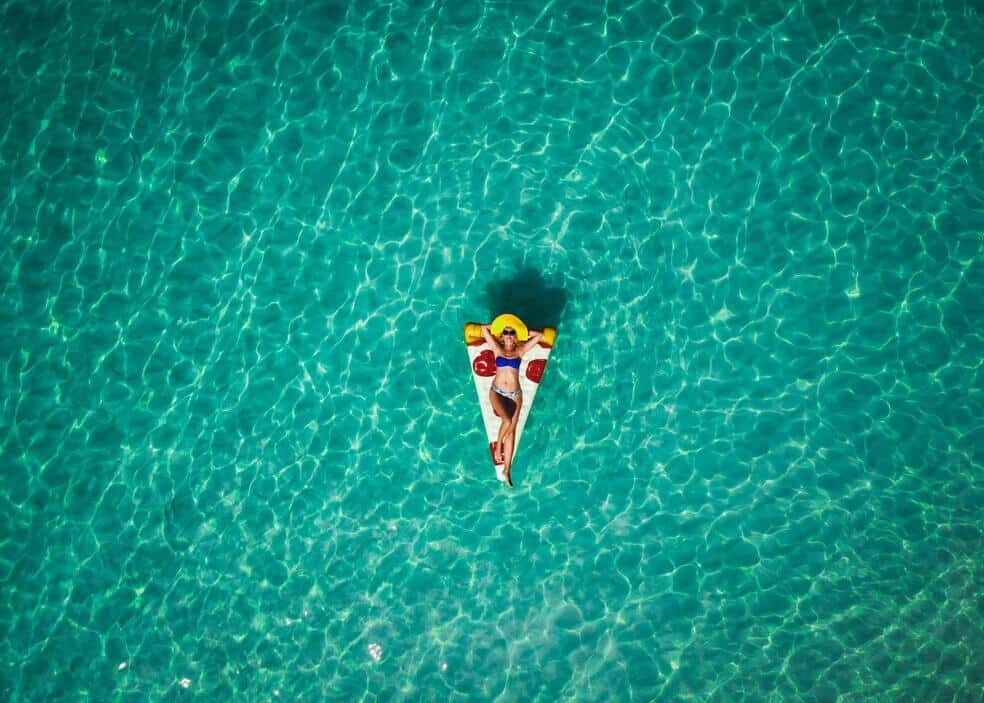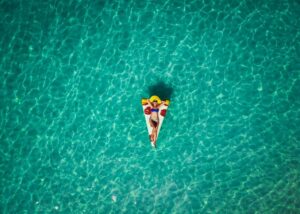 As previously mentioned, Brexit doesn't spell an end to your right to second citizenship and is largely irrelevant concerning dual nationality in both the United States and the UK or other countries worldwide. Caribbean citizenship has been particularly popular among those wishing to add another citizenship next to their British nationality or American citizenship.
Several Caribbean island nations allow dual citizenship and offer citizenship by investment programs, granting the right to obtain a second passport with British citizenship. Suppose you're looking to acquire post-Brexit dual citizenship. In that case, you can simply purchase a second home in paradise or directly contribute to the economy through a donation and obtain dual nationality.
St Lucia, Antigua and Barbuda, Grenada, Dominica, and St Kitts and Nevis provide this unique path to Caribbean and British citizenship.
St Lucia
From its booming tourism industry to its picturesque beaches and peaceful lifestyle, St Lucia's citizenship by investment program offers qualifying investors a hassle-free route to dual citizenship. Investing at least $100,000 in the St Lucian economy can qualify foreign nationals to add St Lucian citizenship to their current citizenship and obtain a passport, providing visa-free travel to 148 countries.
The best part is that you can pick from four investment options to qualify for the program and earn dual citizenship status.
Take a look at our ultimate guide to St Lucia citizenship by investment for more information.
Antigua and Barbuda
If you're a UK passport holder with a family, Antigua and Barbuda's citizenship program offers the lowest investment for a family of four. A UK citizen can gain dual citizenship for themselves and four immediate family members by donating $100,000 to Antigua and Barbuda's National Development Fund plus additional fees of around $52,000.
The application and approval process takes three to six months, and double taxation is also not a concern as Antigua and Barbuda doesn't levy tax on worldwide income.
For more information, read out Antigua and Barbuda Citizenship by Investment Ultimate Guide.
St Kitts and Nevis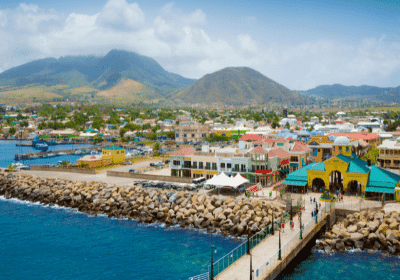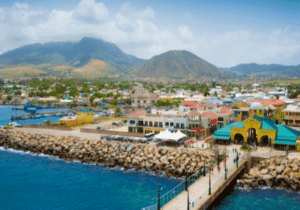 As the quintessential dual citizenship by investment country, St Kitts and Nevis' citizenship by investment program has incredible value when combined with British nationality. Its program has been running for decades, establishing a refined application process to obtain dual citizenship within four months by contributing $250,000 to the country's Sustainable Island State Contribution (SISC).
A UK citizen can also purchase pre-approved property through a joint or sole investment and qualify for dual citizenship. A significant advantage to being a St Kitts and Nevis and British citizen is that you gain the strongest passport of Caribbean CBI countries, which offers the ultimate travel privileges when combined with a British passport.
Check out our St Kitts and Nevis Citizenship by Investment Ultimate Guide.
Dominica
Dominica's dual citizenship program is by far the cheapest for a single applicant. For a $100,000 donation to Dominica's government fund, you can get dual citizenship status and a second passport within three to six months.
That's not all; for the fourth year in a row, Dominica has been ranked as having the best citizenship by investment program, according to the CBI Index Report — the most prestigious study of citizenship by investment programs in the world.
Learn more about Dominica's citizenship by investment.
Grenada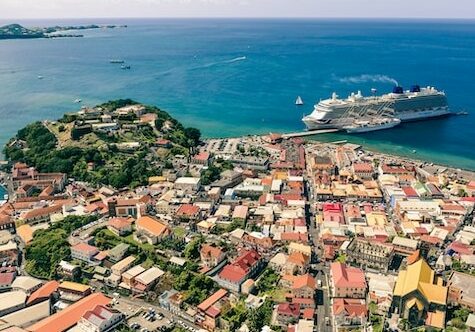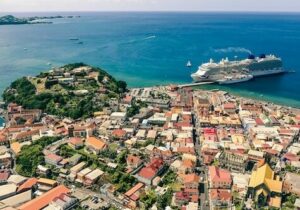 Grenada is the only Caribbean citizenship by investment country with an E-2 Visa Treaty with the United States. This means if you hold a Grenadian passport, you can apply for a US non-immigrant visa and be on the path to American citizenship after five years.
Regarding travel privileges, Grenada is also the only Caribbean CBI country whose citizens can travel to China without a visa, which isn't possible with a British passport. This makes Grenada the ideal choice for obtaining dual citizenship.
For more information, read our Grenada Citizenship by Investment Ultimate Guide.
Feeling overwhelmed about your Caribbean citizenship by investment options? Check out our Caribbean Citizenship by Investment Comparison Guide.
Vanuatu
Made up of 80 islands, Vanuatu is a paradise for expats looking to improve their lifestyles. The Vanuatu citizenship by investment program is the only South Pacific investment immigration program providing dual nationality by investment.
From the security of having a plan B in case of a crisis like a pandemic to diversifying your assets and avoiding double taxation, Vanuatu citizenship benefits are clearly apparent.
Obtaining Dual Citizenship in the UK as a Foreign National
If you're a non-British national seeking to settle in the UK and become a British citizen, you can obtain British citizenship through naturalization. In order to become a naturalized British citizen, you must first obtain settled status in the UK through one of the following residence visas:
Family reunion: If you have close family members who are British citizens or settled in the UK permanently, you may be eligible to apply for a family reunion visa.
Spouse or partner visa: If you are married to or in a civil partnership with a British citizen or settled person, you may be eligible for a spouse or partner visa.
Ancestry visa: If you're a Commonwealth national with a grandparent born in the UK, you may be eligible for an ancestry visa.
Investment or entrepreneur visas: If you have a substantial amount of money to invest in the UK, you may be eligible for an investor or entrepreneur visa.
Work visa: If you have a job offer from a UK employer or are a skilled worker in a shortage occupation and receive sponsorship, you may be eligible for a work visa.
Student visa: If you are accepted into a recognized UK educational institution, you may be eligible for a student visa.
Once you have acquired UK residency, you may have the option to apply for Indefinite Leave to Remain (permanent residence), typically after five years, but it can be as little as two, depending on the type of visa you initially obtained for residency.
After 12 months with Indefinite Leave to Remain status, you can apply for British citizenship and a UK passport. The requirements to become a dual citizen in the UK may include an English language test and a life in the UK test to prove knowledge of British customs.
Frequently asked questions about dual citizenship Brexit
Does the UK allow dual citizenship after Brexit?
The UK government allows dual citizenship, meaning when you become a British citizen and gain a British passport, you can keep the original citizenship of your home country. At the same time, a British citizen applying for foreign citizenship is not obliged to renounce their British citizenship, provided the other country permits dual nationality.
Will Brexit affect dual citizenship?
Brexit has not affected British citizens seeking multiple citizenships and foreign nationals seeking UK citizenship and a British passport. It is perfectly legal to acquire dual citizenship in the UK. To get dual citizenship, you can apply through immigration investor programs.
Likewise, foreign nationals who hold settled status through Indefinite Leave to Remain and have not breached UK immigration rules can submit a British citizenship application, provided they fulfill the additional criteria to become a British citizen, such as passing an English language test and life in the UK test.
Where can I get post-Brexit dual citizenship?
Many countries allow dual citizenship after Brexit. These include:
Malta
St Lucia
St Kitts and Nevis
Grenada
Dominica
Antigua and Barbuda
Vanuatu
Can I apply for a Golden Visa and get dual citizenship after Brexit?
A Golden Visa doesn't provide an automatic path to multiple citizenship. Countries such as Portugal and Greece offer Golden Visas, which grant residence permits to foreign investors. After completing a specified residency period, you may be eligible to become a dual citizen and add a second citizenship to your existing nationality.
Can you hold a British and Spanish passport?
While the UK government permits dual nationality for UK citizens, Spain is not among the countries that allow dual citizenship with the UK. Should you wish to obtain Spanish citizenship, you may be required to renounce your original citizenship.
Which passport should I use if I have UK dual citizenship?
As a standard practice, citizens should present the passport of their respective country when entering it. This means, as a UK citizen with two passports, you should use your British passport when entering the UK and your second passport when entering your second country of citizenship.
Is my nationality British if I have dual citizenship?
If you have dual citizenship, one of them being British citizenship, you are considered a British citizen by UK nationality law. However, it's important to note that the specific rights and responsibilities associated with your UK dual citizenship may vary depending on the nationality laws and regulations of the other country or countries of citizenship.
Can my child get UK citizenship if born overseas?
A child born abroad is considered a British citizen by descent if at least one parent had British citizenship at the time of their birth. The child of an EU citizen who had settled status in the UK via Indefinite Leave to Remain at the time of birth may also have the right to British citizenship, depending on when they were born.