Luxury realtors saw a huge increase in interest last year from Hong Kongers in Portugal's Golden Visa, a change that was likely fuelled by the political unrest in the region. Hong Kong Golden Visa inquiries reportedly increased by 260% in July in comparison to the same time in 2018, according to
statistics reported in Portuguese news source the Observador
. It was also reported by the BBC that
Hong Kong Golden Visa interest had massively increased by the end of the year,
with many of the city's residents considering an investment in second citizenship as a good way to ensure against the prospect of the state losing its semi-autonomous status in the future.
Significant rise in Golden Visa inquiries from Hong Kong
Like many other companies that assist with Golden Visa applications, at Global Citizen Solutions we have received a significant influx in Golden Visa interest from Hong Kong, as citizenship by investment programs are seen as a way to obtain increased security in times of crisis. The Portuguese Golden Visa is one of the most popular in Europe due to it being cheaper than other programs on the continent, as well as providing applicants with high returns on their investment, and the opportunity to invest in the dynamic Portugal property market.
What is the Portugal Golden Visa scheme?
Portugal's Golden Visa scheme was first brought into effect in 2012, incentivizing investment on a massive scale after the economic crisis crippled the country. The program has been hugely successful, with over €4 bn invested in real estate and other markets in Portugal. At least 7,000 residence permits have been issued to investors, as well as 12,000 more to family members, according to
recent statistics released
by the Portuguese border agency (
Serviço de Estrangeiras e Fronteiras - SEF
).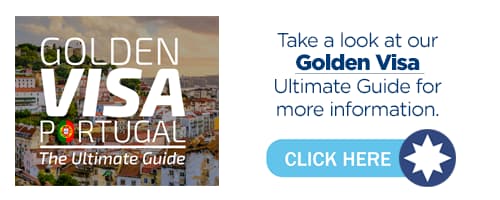 Portugal Golden Visa advantages for Hong Kong residents
Increased security for the future

Portugal's Golden Visa gives applicants from Hong Kong the opportunity to invest in a safe and secure future and allows investors to obtain European citizenship in just five years. Portugal is also inside the Schengen Zone and frequently ranks highly on international lists for the best quality of living for expats, as well as in terms of security.
Low stay requirement

It also has a low stay requirement which means that applicants do not need to move permanently to Portugal in order to enjoy all of the benefits that Golden Visa investment offers.
Stable economy and government

The Portuguese economy has more than fully recovered from the economic crisis, and is forecast by the OECD to grow while remaining "broadly stable" over the coming years. Unemployment has continued to fall over the past decade, and the housing market has also returned to pre-crisis levels.
Affordable program with high returns

Portugal's Golden Visa is relatively affordable in comparison to other programs of its type in Europe. With a starting investment of just €250,000, investors can obtain residency and apply for citizenship after five years.
Generous tax incentives

The Portuguese government has also introduced generous tax incentives under the non-habitual tax regime (NHR), which allows investors of high cultural and economic worth to enjoy considerable tax breaks.
To find out more about whether you might be eligible for Portugal's NHR regime, take a look at our guide.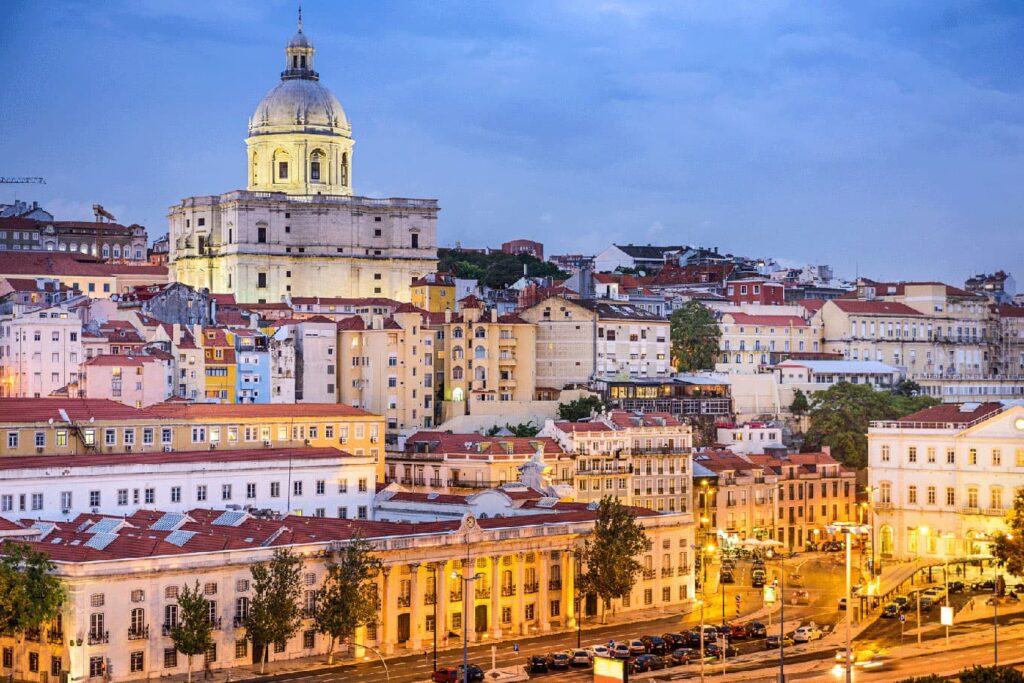 Portugal Golden Visa benefits for Hong Kong families
One of the key benefits of Portugal's Golden Visa scheme is that it allows dependents to enjoy the same rights as investors, meaning that Hong Kong Golden Visa applicants can safeguard family and children in generations to come. In an ever-changing world, it can be difficult to provide stability and security for generations that follow, which is why Portugal's Golden Visa presents a unique opportunity.
Portugal Golden Visa is the fastest and easiest way to European citizenship for Hong Kong residents
In comparison to similar schemes, Portugal's Golden Visa can lead to investors obtaining European citizenship in a shorter period of time. The Greek and Spanish Golden Visa programs require applicants to maintain their investments for 8 and 10 years respectively, whereas the Portuguese Golden Visa requires investors to wait just 5 years before applying for citizenship. The low stay requirement means that Hong Kong Golden Visa investors do not have to relocate to Portugal in order to benefit from the scheme. However, if you are looking to relocate with your family, Portugal also has a number of excellent
international schools
.
Golden Visa scheme: how does it work for Hong Kong applicants?
Hong Kong Golden Visa applicants must spend a minimum of €250,000 in order to be eligible for Portugal's Golden Visa. Golden Visa investment can be done in a number of different ways, though the most common way to invest is in real estate. Property investment in Portugal is popular as it can result in lucrative returns.
To find out more about Portugal's Golden Visa, take a look at our complete guide.
Hong Kong Golden Visa applications
Thought the Golden Visa application can be complicated for those unfamiliar with the Portuguese market and bureaucracy, with the help of a specialist the process can be handled with ease. Global Citizen Solutions provides specialist advice on residency and
investment in Portugal
. Our team of experts has years of experience with the Portuguese market and can help you find the perfect solution to fit your requirements.
Why Global Citizen Solutions?
We have a 100% success rate with Golden Visa applications
We'll give you prices that are transparent and competitive
Fast service—we'll get back to you within a day
We are completely independent, and your privacy is of our utmost concern
Our consultants offer a highly specialized service honed from years of experience in the Portuguese market, providing you with a personal plan to suit your needs
Schedule a free consultation
with a specialist today in order to take the next step towards European residency.