In today's globalized world, it is a dream for many to acquire a degree in their preferred field from a world-renowned international university. For many people, this dream seems unachievable because of the limitations in their home countries, mobility issues, and the inability to afford higher education costs as foreign nationals. But do you know there exists a wide array of
education benefits of having second citizenship
? Not only can you choose your favorite courses at top international educational institutes, but you can also enjoy many other advantages, such as being
in the country of your education as a legal citizen.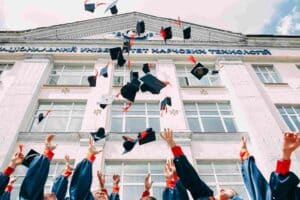 Having the opportunity for a premium quality education comes at a great cost, especially for people from lesser developed countries or third-world countries. Not only the tuition fees, but the overall living costs become much higher for foreign students in Europe or the USA, compared to students who are citizens of these countries. But, if you have a
second citizenship
, education becomes much easier for you. Read on to uncover the many benefits that you can enjoy in the education sector after becoming a
dual citizen
in some of the most popular countries all over the world.
Understanding how second citizenship boosts education plans
One of the greatest ways of planning a secured career for yourself or for the next generation is by getting access to top global educational institutions. For many parents, second citizenship becomes a favorable choice because it guarantees an easier path for their children toward premium schools and higher education. With the right kind of second citizenship, you can get enrolled in some of the most prestigious and oldest universities in Europe or America. Institutions like Harvard University, Cambridge University, Oxford University, Stanford University, University of California, Berkeley, New York University, etc. will no longer be an unachievable dream for you when you are a dual citizen in the country of these institutions. 
Being able to choose the preferred subjects at the graduate level is not an easy task for everyone. In some countries, there are not a lot of colleges or universities which provide an ample number of courses. Many students have to give up on either their choice of college or their choice of course because of the limited availability of seats and programs in their home countries. Applying to international universities in other countries as a foreign national is often not a feasible option because it entails a huge cost to get established in the country.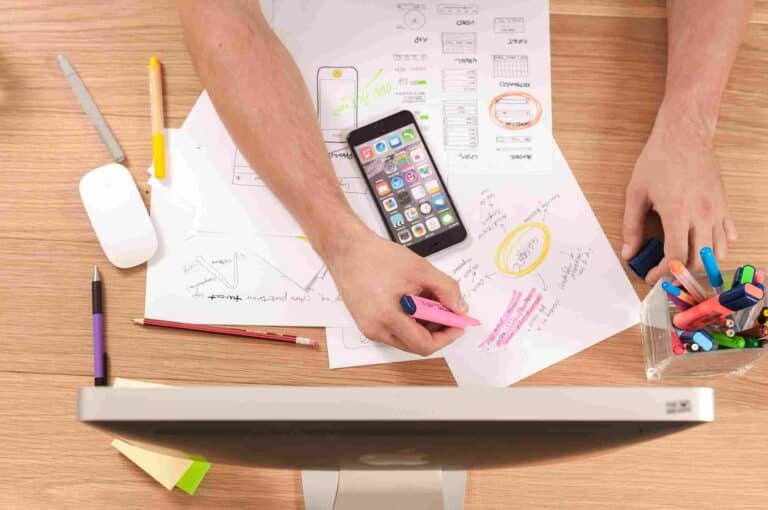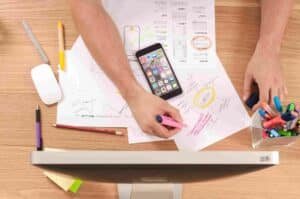 Having second citizenship opens up a greater educational avenue for you as you become eligible to choose from a wide variety of courses and prestigious colleges abroad, which would otherwise be impossible in your home country. When you have dual citizenship in the country of your dream university, you can make sure not to miss out on your preferred degree programs. As a dual citizen, you not only get to study abroad at the cost of local students, but you can also get access to healthcare facilities, visa-free travel within the country, and student support. 
Dual citizenship also helps you in choosing a specialized degree or diploma from the most sought-after institutions. For example, if you plan on honing your marketing skills and want to go into the banking or economics industry in the future, the USA is a great choice for you. After becoming a dual citizen in the USA, you can get enrolled in any of the top business schools in the country as a local student, provided you meet the requirements of the university. Starting from the Harvard Business School, to the Stanford Graduate School of Business and the HAAS School of Business, you can go to any of your preferred universities as a legal citizen of the United States of America and enjoy a wide range of benefits as a student in the USA. 
It is imperative to note here that the USA does not have dedicated citizenship by investment program, Under the EB5 Visa program, investors(and their spouses and unmarried children under the age of 21) are eligible to apply for a Green Card (permanent residence) if they make the necessary investment in a commercial enterprise in the United States and plan to create or preserve 10 permanent full-time jobs for qualified US workers.
Understanding how citizenship by investment comes into the equation
While there are many upsides and educational benefits of having a second citizenship, becoming a dual citizen in your country of choice is not a quick or easy process. It can take years, as long as a decade, to qualify for getting citizenship through naturalization, and sometimes even longer in certain countries. If your parents are legal dual citizens of a country, you can become eligible to get dual citizenship under certain clauses. Or, if you yourself have been residing in a country other than the country of your birth for the required amount of time, you can apply for second citizenship eventually. You can learn how to get dual citizenship in Portugal,  Spain, Italy, or other EU countries or know how to become a USA citizen from our other articles.
Reference Articles
In general, the process takes a long time, although in some countries it may take a shorter amount of time than you would first assume. For certain countries like the ones that fall in the Gulf Corporation Council (GCC) region, there is no naturized process for obtaining dual citizenship.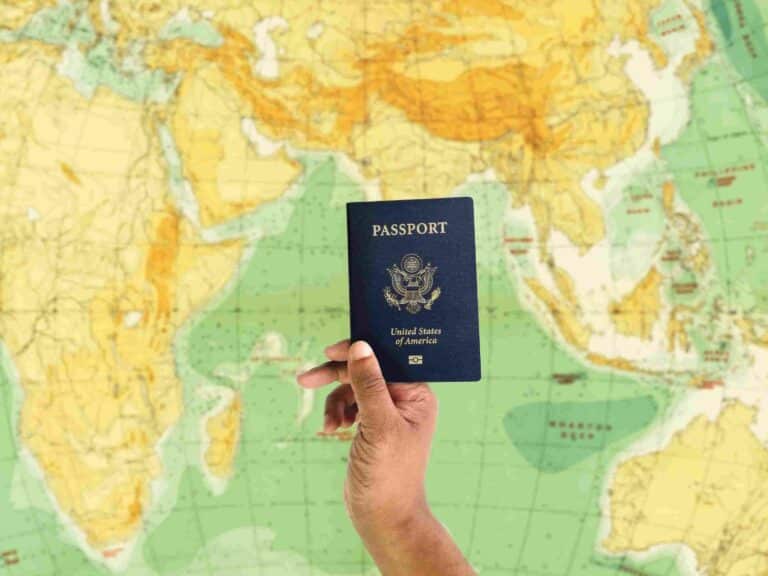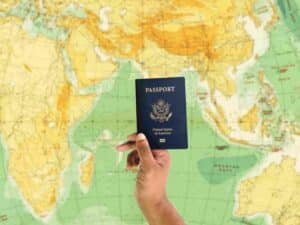 If you do not want to go through this time-intensive and complicated process, there is another way around it. Many countries in the EU (European Union) and some of the Caribbean countries offer dual nationality to foreign investors. To explain it plainly, if you can contribute to the country's economy by making a significant investment according to their policies and tax laws, you can be allowed to obtain citizenship and a passport within a short time span. 
Citizenship by investment schemes is available in five of the Caribbean countries, namely Dominica, Antigua & Barbuda, St Kitts & Nevis, Grenada, and St Lucia. These commonwealth nation-states have strong passports with exciting benefits. Plus, it only takes three to six months after the investment is made to be qualified and receive dual nationality. Once granted, the investor and his/her family members can enjoy the benefits of second citizenship in these countries, including massive educational benefits. 
To elaborate, Antigua is home to a number of great universities, such as the University of the West Indies, the American University of Antigua, and the University of Health Sciences Antigua. With Antigua and Barbuda citizenship by investment status, you can get great discounts on the tuition fees of these universities. Similarly, as an applicant with citizenship by investment in Grenada status, you can get enrolled in St. George's University in Grenada, one of the leading medical schools in the Caribbean, at a lesser cost.
Not only in terms of tuition fees, but you can also enjoy some other educational benefits with dual citizenship in the Caribbean. As dual nationals and passport holders of these nations, you can enjoy visa-free travel or visa-on-arrival to many countries in the EU, the UK, Hong Kong, etc. So, be it a conference or an interview, you are never going to miss out on opportunities due to visa restrictions when you can enjoy the benefits of a second passport. 
There are some nations in the EU that offer residency by investment or citizenship by investment programs. Becoming a dual national by applying through the Malta Citizenship by Naturalization for Exceptional Services by Direct Investment program (CES) program can entitle you to a number of educational benefits. You can study and reside in any European country and continue to work after completing your graduate programs without having to apply for an EU work permit. Similarly, Turkey is another EU country with top universities and great educational programs. You can get access to the open corridors of both Asia and Europe as a dual citizen of Turkey after successfully obtaining Turkey citizenship by investment status. 
Having second citizenship through investments can enable you to choose a globally reputed university, get access to quality educational training, and eventually step on to successful employment routes. And the best part about this way is that some citizenship or residency by investment schemes are quite affordable and can take less time than you may first imagine. 
If you want to know more about getting second citizenship through investment, feel free to contact us at Global Citizen Solutions. 
Frequently Asked Questions
What are the benefits of second citizenship?
With a second citizenship, you can get the chance to study, work, and reside in the country of your choice without having to go through many checks with immigration services. You can avail yourself of all the benefits of that country as dual citizens, such as the healthcare system, education, and investment opportunities. 
Which country is the best for second citizenship?
Depending on your goals and career plans, you can choose to apply for second citizenship in any of the EU countries or Caribbean nations that offer residency or citizenship by investment programs. The USA also has some visa options, whereby you can seek residency in the country, such as the EB5 Visa. 
How many citizenships can one obtain?
When it comes to obtaining dual citizenship, there are certain regulations. Firstly it depends on the immigration policy and citizenship rules of your home country and the chosen country. You can learn all about foreign citizenship and multiple citizenship guidelines from us.
Dual citizenship vs second citizenship - which one is better for educational benefits?
The main difference between dual citizenship and second citizenship lies in the agreement between one's home country and country of acquired citizenship. The benefits of second citizenship depend on which country you are applying for.