Choosing the right school for your child is just one of the crucial decisions every parent has to make at a point in their life. The UK education system is highly regarded the world over. With some of the
best schools in UK
competing on the world stage. Faced with a choice between state or private boarding schools, many parents with the financial means choose to go private. In this article, you will find the top 10 affordable boarding schools and brief information about each, including costs, location and a description of the school.
Types of UK School
It is the right of every child in the UK between the ages of 5 and 16 to attend a state school for free. Also, read our article about
international schools in Portugal
.
State schools
There are four types of State schools, which all have to follow the National Curriculum, namely:
Community schools
Operate under the control of the local authority.
Academies
Independent from local councils and run by a governing body (academy trust) and receive funding directly from the government.
Grammar schools
Run by the local authority, trust or foundation body and entry is by exam results and commonly an entrance exam.
Foundation schools
Have more freedom of operation than community schools.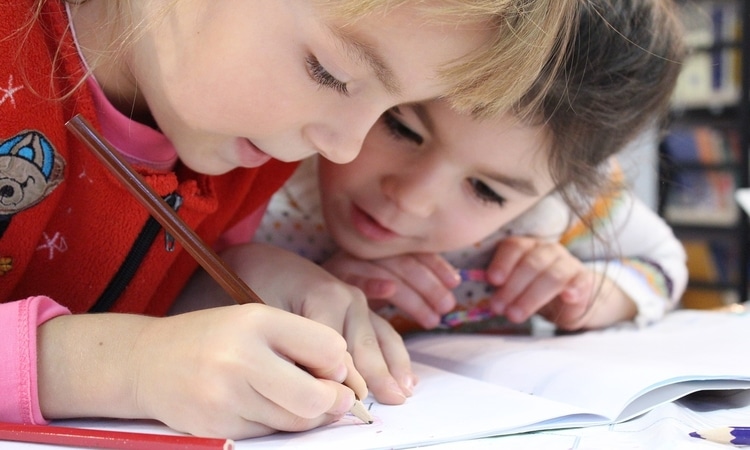 Private or Independent Schools
Private schools or independent schools are privately funded by fee-paying parents. Pupils do not follow the National Curriculum, allowing private schools to offer a broader learning experience with an emphasis on soft skills and extracurricular activities. Independent schools must be registered with the Government and subject to regular inspections. There are three governing bodies responsible for inspections, Ofsted, the Independent Schools Inspectorate and the Schools Inspection Service. The Independent Schools Inspectorate is the inspections arm of the Independent Schools Council, an organisation representing many of the country's private schools.
10 Best Schools in UK for Boarding
Independent boarding schools are notorious for being expensive. This list of 10 schools features affordable boarding schools in the UK which cost under £30,000 per year. The schools in this list have been picked from the Good Schools Guide and offer quality education and value.
Stuart Melville College, Edinburgh
With an annual fee of £22,688 for full boarding, this school in the Scottish capital is a boys-only institution offering places to 778 boys. 20 of these places are on a full boarding basis. The school places emphasis on academic achievements as well as sport, notably cricket, tennis, field hockey, rugby union and curling. It also has a decent academic record with 2017 results showing 87 % of Highers and 82% of Advanced Highers achieving A or B grades in 2017. Most of the students leaving the schools go on to attend university in Scotland, the UK and even America.
Wychwood School, Oxfordshire
The Oxfordshire girls-only school offers 20 full boarding places out of 110 to children between the ages of 11 and 18. Annual boarding fees are around £24,300, and students benefit from pastoral care and the smaller class sizes. The excellent results at O and A level make this an excellent school. In 2017, 50% of O level results produced A*-A grades while 62%produced A*-B grades. At A-level, 37% of the results were A* or A. An active school orchestra and choir, including excellent tennis, badminton and basketball facility provide the much-needed sport-academia balance.
Christ College, Brecon
Annual boarding fees at one of the oldest co-ed school in the UK are around the £27,792 mark. The school's history dates back to 1541 when it was founded by Royal Charter under King Henry VIII.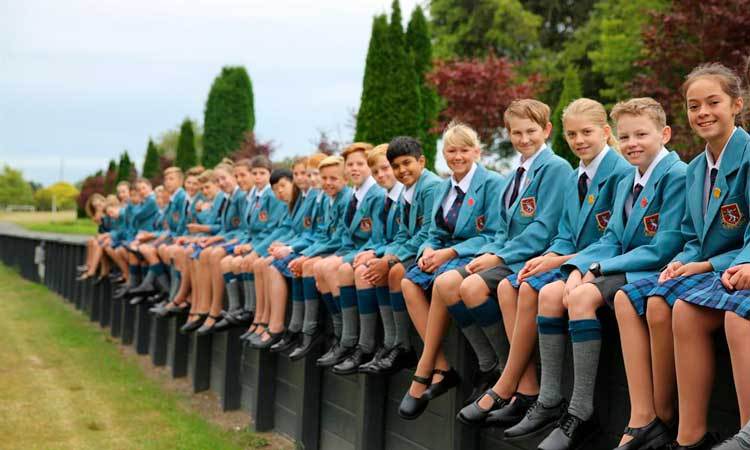 The school caters for 375 boys and girls between the ages of seven and 18,178 of them, full boarders. Impressive 2017 results place the school very highly in the national performance league tables. Many Sixth formers continue on to universities such as Cardiff, Exeter, Bath, Liverpool, among others.
Campbell College, Co. Antrim
Annual boarding fees at this Northern Irish school are a fraction of most of the schools on this list at just £13,685. The school occupies a 100-acre space close to the Parliament buildings at Stormont. At nearly 1,000 students, it is a huge school and succeeds academically and on the sporting front. Results for the 2017 academic year were 24 per cent of grades at A-level were A*/A (50 per cent A*/B), and 26 per cent of grades at GCSE were A*-A/9-7. The Queen's University, Belfast and the University of Ulster are the primary beneficiaries of the school leavers coming from the 24-time Ulster Rugby Cup winners.
Queen Mary's School, Thirsk
An excellent equestrian centre at this £24,165 per year full boarding based in the Yorkshire heartland makes it somewhat unusual as schools go. Catering to 220 students between the ages of two and 16, 80 of them full boarders, the academic results are encouraging for such a small school. In 2017, 52 per cent of the students achieved an A*/A grade at GCSE. Extracurricular achievements also include National Showjumping Champions, a BBC Chorister finalist, as well as regional contestants in athletics, rounders and netball.
Mount Kelly, Devon
With annual boarding fees of £29,820, the 311 pupil school takes 174 full boarders and is located in the small market town of Tavistock, on the edge of Dartmoor National Park. The school was formed in the merger between Kelly College and Mount House school. Students benefit from small class sizes and more personal teacher access time. 35 per cent of results graded A*/A and 53 per cent graded A*-B at GCSE in 2017. Offering a combination of academic and excellent opportunities outside the classroom, Mount Kelly cultivates an environment conducive to learning and development of young minds.
Loughborough Grammar School, Leicestershire
The school caters for 972 boys between the ages of ten and 18 and has an impressive academic track record at both GCSE and A level. 61 full boarding students pay annual fees of £27,411, and the school has an award-winning Design and Technology Centre which has produced a UK Engineer of the Year for 2017. Rugby, hockey, cricket, football, cross-country and tennis are favourite sports. Bands, orchestras and choirs shared with the girls' schools in the Loughborough Endowed Schools foundation give the boys a chance to participate in music and the arts.
Truro High School, Cornwall
Annual fees for full boarding at the Cornish school are £26,337. The school caters for 250 girls, 45 of them full boarding. The small class sizes, with 1-on-1 tuition available in some A-level classes, contribute to the excellent academic record. In 2017, 42 per cent achieved A*-A grades and 82 per cent A*-B grades at A-level. STEM is a focus of the school's curriculum with girls expected to take separate science subjects at GCSE. The school also offers excellent sporting facilities including a 25-metre pool, full-size AstroTurf, tennis and athletics playing field. The school encourages music participation, and a 120-member choir and 60-member orchestra provides the music outlet to showcase music skills. Graduates of the school go on to attend universities in Exeter, Bristol and Manchester among others.
Kimbolton School, Cambridgeshire
Annual boarding fees at this rural Cambridgeshire co-educational school are £25,455 and caters for children between the ages of four and 18. Around half of the 47 boarding students are from overseas. The classes are small with an average of 17 students in prep school, 21 in senior year and only seven in the sixth form. Impressive all-around results make Kimbolton a great academic school. In 2017, 57 per cent of GCSE grades were A*-A. At A-level, 58 per cent of students achieved A*-A grades with 80 per cent gaining A*-B grades.
St. Catherines, Bramley
Located just a short drive from Guildford, Surrey, the school hosts 653 girls, 89 of the borders. Annual boarding fees are £29,490 for pupils between the ages of eight and 11. The academic record is outstanding, with 91% of pupils attaining A*-B grades and 65% gaining A*-A grades at GCSE. The results were even more impressive for the IGCSE (Internationally recognised GCSE) with 91% grading at A*-A. The creative arts including photography, ceramics and life drawing are popular parts of the curriculum. Pupils from this school have made it to some of the best universities in the country, with seven making it to Oxbridge last year.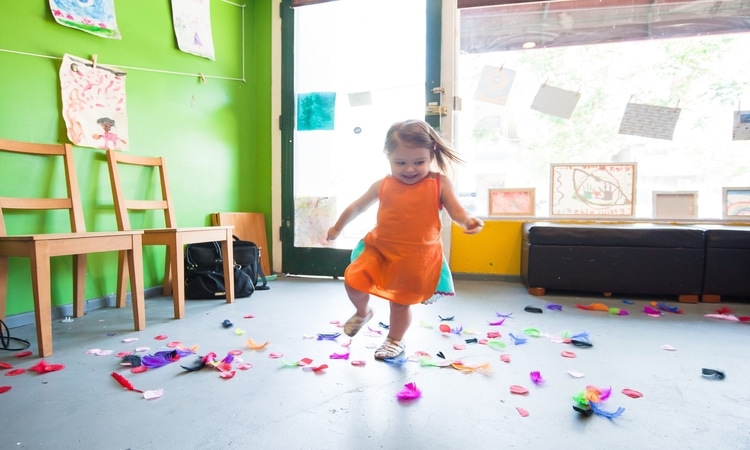 Which one is the best school in the UK?
The list of 10 schools is a compilation of some of the best schools in UK for educational achievements and value regarding cost. If you're an expatriate seeking an excellent education for your child while making your money go further, just pick one school and go for it. Of course, other factors such as location and the extracurricular activities on offer will help you settle on the perfect school, but you won't go wrong picking one from the list above. Also, read about
UK Visa
.