Are you a foreign national? Thinking of applying for citizenship in the beautiful island nation of Dominica? You have come to the right place! In this article, we will take you through the newly launched Dominica Entrepreneur Visa scheme.
Dominica's new Entrepreneur Visa scheme allows candidates to obtain citizenship by investment. According to the program, applicants need to invest a minimum amount of $50,000 to apply for the new scheme. In addition to this, candidates need to also comply with the full criteria of the residency guidelines. Applicants need to reside in Dominica for no less than three months to earn eligibility for the naturalization process. Investors successfully meeting all the requirements for two years will then be permitted to acquire Dominican citizenship.
Talking about the newly introduced Dominica Entrepreneur Visa, Roosevelt Skerrit, the Prime Minister of the country said that the scheme will "add new energy and vitality to the economy".
Objective of the Program
On 6th September 2020, Dominica announced for the first time the introduction of the Entrepreneur Visa Program. Through significant investment in the country's private sector, the program now gives investors the opportunity to get Dominican citizenship. This newly launched program aims to attract more businesses and add an additional source of income to the Caribbean island country – opening up various investment opportunities for foreign nationals. Investors must keep in mind that, unlike the Citizenship by Investment Program, which legally offers individuals and their families lifelong second citizenship and passport in just four to six months with no visitation requirements, the new Entrepreneurship Visa Program doesn't give immediate citizenship but ensures an initial two-year residency permit. Post application approval, the permit is generally issued in 45 days approximately. Candidates can apply for citizenship after fulfilling the desired requirements for the whole of two years.
Entrepreneur Visa – Investment opportunities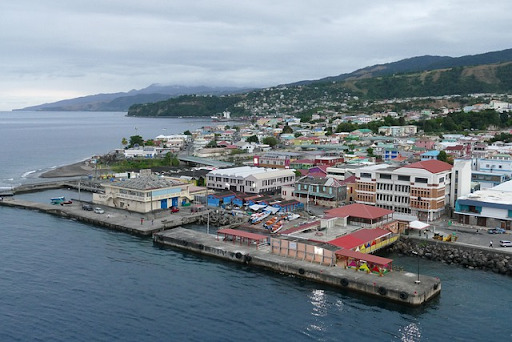 The main qualification for the program is to make an investment in a business in the country. Interested applicants can apply for citizenship by investment program in three ways.
-Utilizing the Dominican government's investment fund, candidates can invest a minimum of USD 50,000. Please note that the investment must be made towards a functioning government approved business.
-Applicants can contribute a minimum investment of USD 100,000 to a startup business locally registered in Dominica. The startup where the investment will be made should also have a minimum of three full-time workers on its payroll.
-Applicants can also contribute as an equity investor in a government approved public sector or in a private sector venture.
To know more, read our article – Dominica Citizenship by Investment – The Ultimate Guide by Experts
Entrepreneur Visa – Requirements
The new program functions with a very small amount of conditions. Interested applicants need to ensure only the below-mentioned program regulations to meet the Dominica citizenship requirements.
-An economic contribution of a minimum of USD 100,000 to a local financial institution registered under the Commonwealth of Dominica. After the approval of the visa application, the investment fund can be used during the stay period in the country
-A minimum residency period of three months is compulsory for successful applicants. Keep in mind that without meeting this important criterion, candidates will not be eligible for obtaining citizenship in Dominica
Entrepreneur Visa- Eligibility
The Dominican citizenship requirements have been updated. According to the new guidelines, successful applicants must go through a stringent background check and should not have any criminal record. In addition to this, candidates should also undergo medical screening before applying for Dominica government immigration.

For more details on immigration laws, check out our article – Dominica immigration law.
Entrepreneur Visa- Advantages
By meeting certain financial requirements, investors can now gain Dominican citizenship and enjoy the various benefits offered by the country's citizenship by investment program.
The new entrepreneur visa program ensures multiple benefits to individuals who wish to invest in the island nation.

Opportunity to get a Dominican passport and become a Dominican citizen.

The privilege of residing in a peaceful and clean environment.

The entrepreneur's visa allows visa-free travel to 140 countries and more. 

The Dominica entrepreneur visa program also gives the applicant's family members the opportunity to reside in the beautiful Caribbean nation.

The country also offers an economical and favorable tax regime for foreign investors. Dominica also ensures multiple corporate tax benefits, complete exemption from import customs, and export concessions.

High quality of life in the picturesque Caribbean island nation.

Provides dual citizenship to applicants and the citizenship then can carry forward to the next generation.

Provides one of the most economical citizenship by investment programs in the Caribbean.

Safe and secure country for international investment options.
Entrepreneur Visa- Documentation needed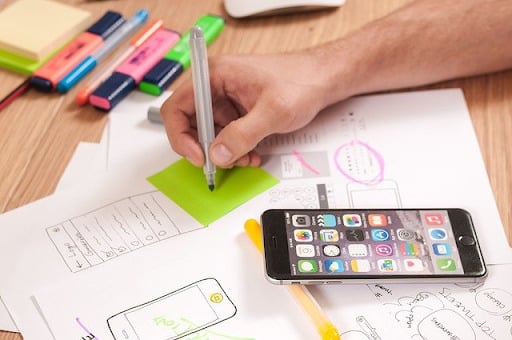 The applicants must provide the following documentation to meet the qualifying criteria for obtaining Dominica's Entrepreneur Visa.
-Current passport, birth certificate, and your approval of accessing police records in your current nation and countries where you have resided previously
-Recent medical health examination record
-Purchase agreement of a real estate investment in case you are a real estate investor
-Driver's license proof
-Proof of any military service and discharge records
-Current residential proof
-Proof of educational qualification
-A reference letter
– Proof of current employment and financial status
-Bank records of the last year
-Your business resume or CV
–A notarized affidavit highlighting the sources of your investment funds
-Proof of a letter written to the Minister of Dominica
After you submit all your documentation, your application will be under review to verify all the information. If your application is qualified, you will be given an official letter, granting "approval in principle". After this process, you will be able to redirect your funds to your suited investment options. Next, you will receive the official registration certificate that will give you permission to initiate your passport issuance. For more verified details, visit the Dominica citizenship by investment official website.
Why work with Global Citizen Solutions?
Global approach by local experts. We are corporate members of the Investment Migration Council, with local expertise in all six Caribbean CBI programs.
100% approval rate. We have never had a case rejected and will offer you an initial, free-of-charge, due diligence assessment before signing any contract.
Independent service and full transparency. We will present to you all the investment options available, and all expenses will be discussed in advance, with no hidden fees.
An all-encompassing solution. A multidisciplinary team of immigration lawyers, investment specialists, and tax experts will take into consideration all your and your family's mobility, tax, and lifestyle needs.
Confidential service and secure data management. All private data is stored within a GDPR-compliant database on a secure SSL-encrypted server.
To see the full list of reasons why to work with Global Citizen Solutions for your Caribbean citizenship application, click here.
FAQs:
How can I get Dominica citizenship for 50,000 (USD)?
Under the newly introduced Dominica Entrepreneur Visa, candidates can now apply for citizenship through a minimum investment of USD 50,000. Apart from this, candidates also need to ensure at least a three-month stay in a year.
How can I invest in Dominica?
Investors cannot directly apply for a Dominican passport. They can contact a licensed agent to obtain citizenship through investment – either by making an economic contribution or through a real-estate investment
Which country gives the fastest citizenship?
The Commonwealth of Dominica is one of the countries in the world that offers applicants citizenship by investment program through a quick application process.
When was the Dominica Visa for Entrepreneurs program launched?
On 6th September 2020, Dominica announced that it will shortly launch an entrepreneur visa program for foreign investors to invest in the country and obtain Dominica citizenship.
How do I become a citizen of Dominica?
Through the citizenship by investment program, candidates need to make a minimum contribution of $100,000 for a Dominican passport.
How do I get a temporary residency in Dominica?
If you want to apply for a temporary residence without investing/working, you need to have a valid passport for a minimum of six months and then apply for an extension after you arrive in Dominica.
If you are interested in relocating to Dominica, you might want to explore the following articles:

Dominica Visa Guide
What You Need To Know About Moving to Dominica
Everything you need to know about the Dominica Passport
Citizenship by Investment in Dominica
Living in Dominica- Best Cities