Thinking of living in Dominica but wondering what are the best cities to live in? While Dominica is a small island, it has a range of cities you can choose to live in. This guide aims to present you with the best cities to live in Dominica.
About Dominica
Dominica is a tropical island located in the lesser part of the Antilles archipelago in the Caribbean sea. Famous for its incredible nature, it has remained largely untouched by mass-tourism which is why life here is very tranquil. The official language is English, but Dominican Creole and French are also spoken. One of the major advantages of living in Dominica is the low-cost of living – housing and local food are relatively cheap. As Dominica has a very low crime rate, living on the island is safe and filled with an atmosphere of warmth and relaxation.
Living in Dominica: List of best cities to move to
Whether you like to live in a vibrant city or in a calm village surrounded by a tropical forest, Dominica has it all.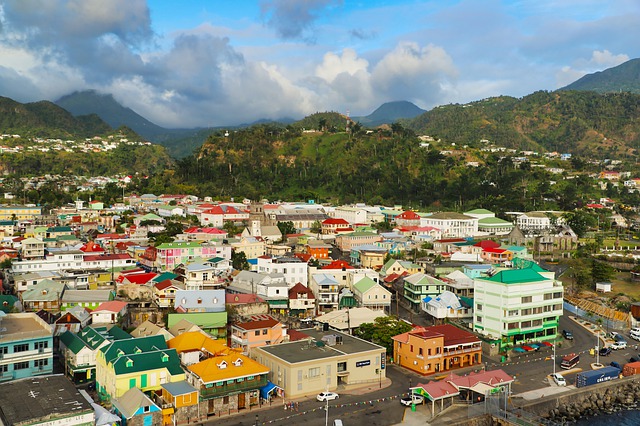 Live in Roseau
As the capital of Dominica, Roseau is a vibrant city, facing the Caribbean sea. Surrounded by the Roseau river and Morne Bruce with panoramic view of the city, Roseau has a lot to offer. Its old French quarters are famous for their 18th-century architecture style and are a busy part of the island filled with shops, restaurants, and bars. Roseau also hosts one of the largest outdoor markets of the Caribbean where you will be able to find plenty of fresh tropical fruits, vegetables, and herbs. 
Roseau is one of the best cities for living in Dominica as it is a beautiful place with bustling activity. The only con for those seeking a calm and peaceful atmosphere, is that Roseau can be a bit busy and noisy since it is the capital. Other than that it is a great place to live for those who want to live by the sea and enjoy the pace of city life.
Live in Portsmouth
Portsmouth is the second biggest city in Dominica. It has plenty of activities to do but it is a lot more relaxed than Roseau.
Portsmouth and its area are highly recommended for diving, boating, and whale-watching. Gifted with some of the most beautiful beaches on the island, it also has incredible coral reefs which allow for impressive snorkeling trips.
Surrounded by extinct volcanoes and the Cabrits National Historical and Marine Park, Portsmouth is certainly the best place to live in Dominica, providing plenty of outdoor activities for those who love nature and sports activities.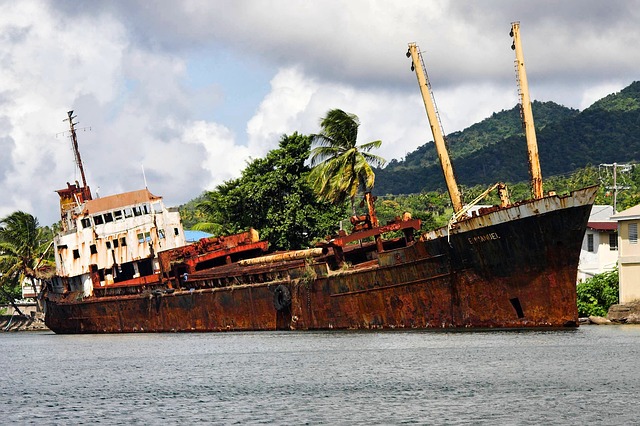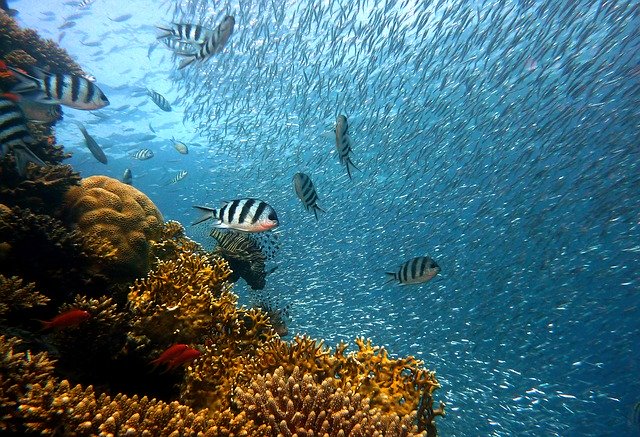 Live in Marigot
Marigot is a small city perched on Dominica's hills, providing a breath-taking view of the island and the Caribbean sea. Dominica's airport is located in Marigot.
In Marigot you will find many restaurants, and hotels offering excellent food and housing.
Marigot is conveniently situated close to the north coast beaches – some of the best beaches of Dominica where you will be able to relax and snorkel among the incredible marine wildlife. The Sari-Sari waterfall is also nearby and very recommended for its size and beauty. 
Live in Soufriere 
Small and charming, Soufriere is one of the best villages of Dominica.
Surrounded by tropical forest and the Caribbean sea, it is located in the island's south-west corner, close to Scott Head Peninsula, famous for offering one of the most dramatic and incredible views on the island.
The village is highly appreciated for its calm and natural beauty. In Soufriere you will find an 18th-century catholic church made out of volcanic stones, the Sulfur Spring hot mineral baths, and a very laid back atmosphere.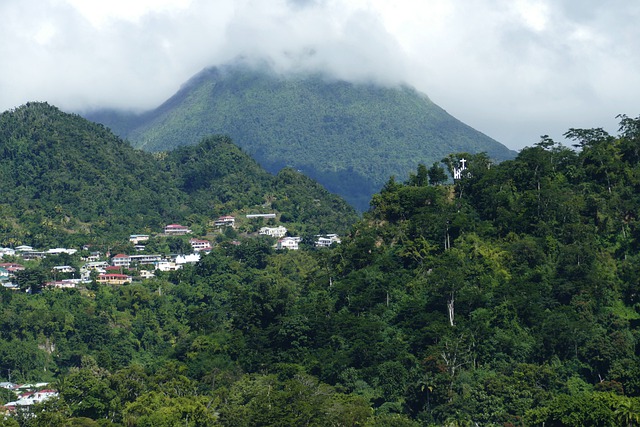 How is living in Dominica possible as an expat? 
There are several visa options available when considering living in Dominica.
Tourist visa: Depending on your nationality, a tourist visa might not be required for a stay under 6 months.
Investor visa: The Dominica

Citizenship by Investment Program

offers investors and their family the Dominica passport in only 3 to 4 months provided an investment of at least $100,000 is made. With a fast and simple application process, the Dominica Citizenship by Investment Program is the cheapest in the Caribbean.

Working visa: This visa is reserved for individuals with a job offer. It will allow you to stay on the island as long as your work contract is at least 6 months or longer.
Temporary residency: Meant for those who want to reside in Dominica without working or investing, this visa will need to be renewed annually. 
If you are planning to live permanently in Dominica, the Citizenship by Investment Program is by far the most convenient option. By investing at least $100,000 obtain the Dominica passport in 3 to 4 months, allowing you and your family to settle in Dominica and travel to more than 140 countries visa-free. 
Dominica Real Estate
Preserved from mass-tourism, Dominica real estate is cheaper than in most of the other Caribbean islands. If you are interested in buying property for sale in Dominica you will find plenty of options such as apartments, family homes, villas, hotels, and luxury resorts.
Thanks to the Dominica Citizenship by Investment program, it is now possible for you to purchase a property of at least $200,000 and obtain immediate Dominica citizenship in 3 to 4 months.
Some of the most popular real estate locations are Portsmouth, Soufriere, Salisbury, Marigot, and around the capital Roseau.
Frequently asked questions about living in Dominica: best cities
What are the best cities to live in Dominica?
The best cities to live in Dominica are Roseau, Portsmouth, Marigot, and Soufriere.
Is it safe to live in Dominica?
Yes, it is safe to live in Dominica as the country has a very low crime rate.
How can I permanently live in Dominica?
Thanks to the Citizenship by Investment program you can get the Dominica passport in 3 to 4 months providing an investment of at least $100,000 is made.
Is it expensive to live in Dominica?
Living in Dominica is relatively cheap compared to the US or Europe. Rents and local products are low-cost in Dominica.