Nicknamed the 'Nature Island,' the Commonwealth of Dominica has its ample share of rainforest-shrouded volcanoes, hot springs, superb diving spots, and timeless beaches. Whether you're looking to retire, live as a digital nomad, invest, or simply own a holiday home in Dominica,  this Dominica Visa guide is for you. Stick around as we unpack each visa option in detail to help you immigrate to Dominica. 
Key topics covered:
Why immigrate to Dominica

Key Dominica visa options for expats, including Dominica's Investor Visa Program

Dominica visa requirements and application process
And more!
Why Dominica?
Dominica is renowned for being a nature island enjoyed by outdoor enthusiasts, retirees, and individuals who appreciate a slower pace of life. The entire country is about the size of Singapore, and fewer than 75,000 people live on the island. The Commonwealth of Dominica has an interesting cultural backdrop of African, indigenous, French, and Chinese inhabitants, with English being the official language, along with the French dialect, Creole.
Dominica is also considered one of the happiest places in the world to live, with a great balance of life, work, and rest. With all these attractions, it's understandable then why increasingly expats choose to call this country home, with a growing number of Americans relocating to Dominica. And when it comes to Dominica's immigration law, it's certainly easy for newcomers to settle down here. 
Dominican citizens enjoy the following benefits:
A life in paradise, with a safe and stable political climate and low crime rates

A

Dominica passport

provides visa-free travel access to over 140 countries worldwide, including Europe's Schengen Area, Hong Kong, Malaysia, Singapore, and Turkey.

Dual citizenship 

No wealth, gift, inheritance, or capital gains tax in the country

English is the official language, so getting by is easy

Tourism-based economy with the potential to establish a profitable business in the financial services and agriculture sectors 

Opportunity to own a second home and rent it out seasonally, thanks to a bustling tourism scene

Dominica's prestigious Citizenship by Investment Program offers the opportunity to own a Dominica passport in as little as three months

Seamless citizenship application process taken care of by your nearest Dominica Embassy
Do I need a visa to enter Dominica? 
People from the following countries wishing to enter into the Commonwealth of Dominica for a period of up to six months do not require a visa:
| | | | |
| --- | --- | --- | --- |
| CARICOM member states | Cyprus | Hungary | Romania |
| Countries in the Commonwealth of Nations | Czech Republic | Latvia | Slovakia |
| Austria | Estonia | Lithuania | Slovenia |
| Bulgaria | Finland | Poland | United States of America |
People from the following countries wishing to enter into the Commonwealth of Dominica for a period of up to three months do not require a visa:
| | | | |
| --- | --- | --- | --- |
| Argentina | Greece | Malta | South Korea |
| Belgium | Ireland | Mexico | Spain |
| Costa Rica | Israel | Netherlands (including Netherlands Antilles) | Suriname |
| Denmark | Italy | Norway | Sweden |
| France | Japan | People's Republic of China | Venezuela |
| Germany | Luxembourg | Portugal | |
Types of Visas for Dominica 
So, you're not from one of these countries and want to visit Dominica. What comes next? In this section, we will walk you through the different visa options pertaining to your unique needs, as set forth by the Dominica immigration authorities.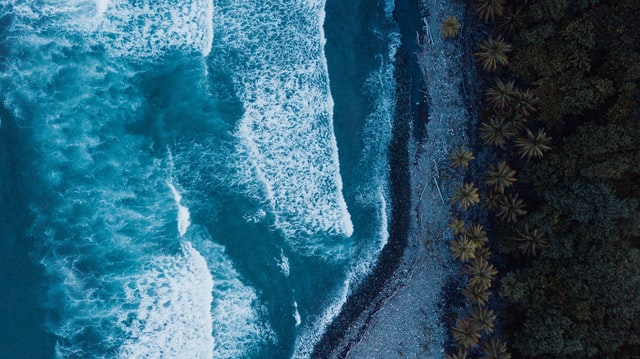 Tourist Visa
Visitors must have a valid passport to enter the Commonwealth of Dominica. No visa is required for the first 21 days, but if expats wish to stay longer, they need to apply and pay for an extension of stay through the Dominica Immigration Department. A tourist visa can be issued for up to 18 months, but an immigration officer will decide how long to issue your visa. 
Note that it's illegal to work on a tourist visa, which can be obtained at your nearest Dominica embassy. 
Certain passport holders, like US citizens, have the right to stay visa-free in Dominica for a period of up to six months, provided that they show an onward or return ticket, confirmation of accommodation, and evidence of their ability to financially sustain themselves with sufficient funds in their bank account. In this case, you must complete an electronic Immigration and Customs form via Dominica's online portal 24 hours before traveling. While Dominica is open for travel and most restrictions have been lifted, US travelers may be asked to take a rapid test upon arrival.
Temporary and Permanent Residency Visas
To apply for residency and obtain a valid visa, you must have a solid reason to immigrate to Dominica, such as investing in Dominica's economy or having work lined up. Your passport must also be valid for at least six months to obtain a valid visa. To gain permanent residency in Dominica, you must initially hold a temporary residency permit of one year and must renew it annually for five consecutive years. 
Additionally, permanent residence is only granted at the discretion of the Minister for Foreign Affairs, Immigration, and Labour.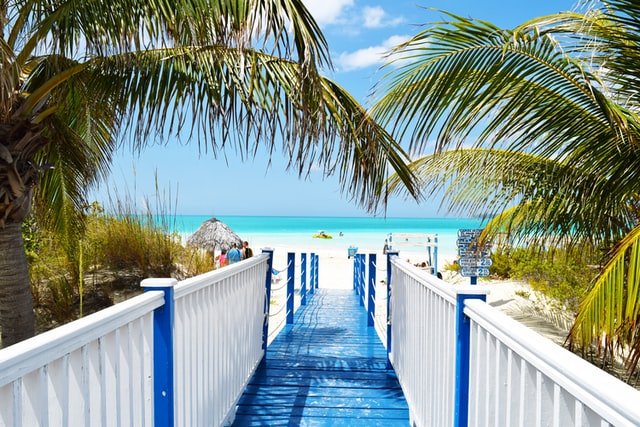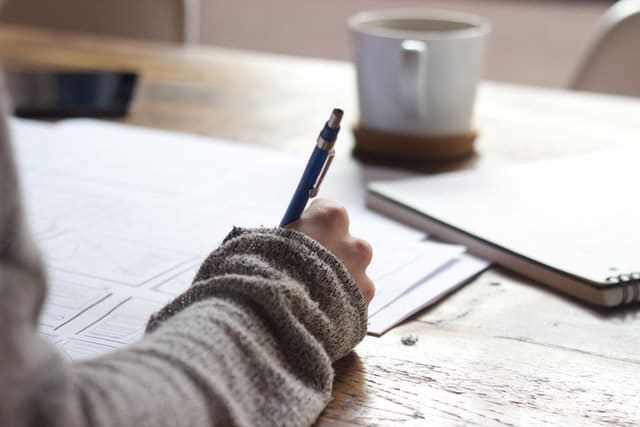 Work permit
A work permit enables you to work and reside in Dominica, as long as your permit is valid, of course. A Dominica work permit can even help you obtain residency as long as your work contract is valid for six months or longer. 
This type of permit can be renewed each year, and you must have the job lined up before your arrival in order to qualify for a work visa.
Digital Nomad Visa
If you are older than 18 and want to work remotely in Dominica, you can apply for the Digital Nomad Visa. This will allow you to legally live and work in Dominica for 18 months. You will need a letter of employment from your company or provide a recent bank statement and letter of good standing if you are self-employed. Additionally, you will need to show that you meet the requirements of earnings equal to $50,000 annually.  
You can apply for this visa on the Dominica government's online e-platform and must arrive in the country within 90 days (about three months) of your visa being approved.
Business Visa
In order to be eligible for this visa, you must show that you're a genuine traveler that needs to conduct business in Dominica and that your intent isn't to seek permanent work opportunities while there. 
You must also have an open invitation from a genuine company located in Dominica to apply for a business visa. For more information, consult your nearest Dominica embassy.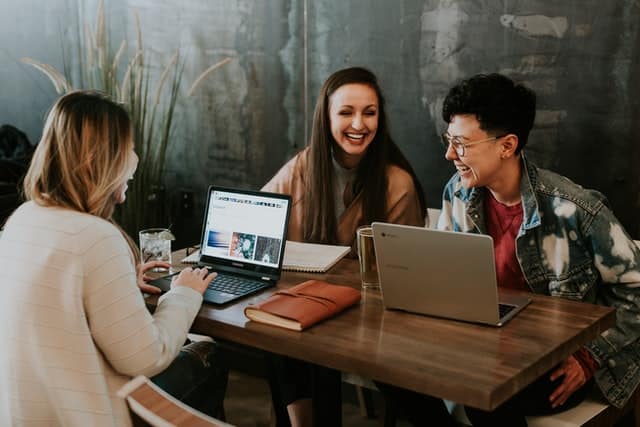 Entrepreneur Visa
Dominica's Entrepreneur Visa allows investors to make a minimum contribution of $100,000 to a locally registered start-up business or invest at least $50,000 towards a functioning government-approved business. Alternatively, applicants can contribute as an equity investor to a venture in the private sector or in a government-approved public sector venture. 
This visa requires successful applicants to reside in the country for at least three months and provides them with an initial two-year residency permit. Once you have fulfilled the requirements for this two-year period, you can apply for citizenship. 
Dominica Visa Application & Requirements
The process of applying for the Dominica visa depends on what immigration route you opt for. Below, we uncover the requirements to obtain a visa or residency in the Commonwealth of Dominica. 
When applying for a Dominica visa, you should follow these steps: 
Book an appointment at your nearest Dominica Embassy or Consulate.

 

Download, complete, and sign the

Dominica application form

. The form will ask you for the type of visa you are applying for.

 

Gather the required documents based on the type of visa you are applying for. Visit the Dominica

Government website

for more information.

 

At your appointment, submit the required documents.

 

You will receive an answer once your application has been processed.

 
The following documents are required when applying for a visa, as stated on the Dominica Government website: 
Completed Visa Application Form
Valid Passport
Two passport-sized photographs
Letter of Invitation
Bank statement of applicant or sponsor
Employment letter (if employed) or proof of self-employment.
Application fee (Bank Draft of $82) made payable to the Accountant General

 

Any documents in a foreign language must be translated into English by a certified translator. They must also be stamped and notarized appropriately. 
All documents/copies should be notarized.
Important note: The Dominica visa requirements and application process may vary depending on the type of visa you are applying for. As such, it is essential that you visit the government's website and confirm with your nearest Embassy or Consulate exactly what is required from you. 
How to apply for a Dominica Residence Permit
Any individual who requests a residence permit must first produce their passport (valid for at least six months before its expiration date). 
Note the following Dominica visa requirements for residency: 
Extension of Stay must be sought from the Immigration Department and recorded in the passport. Unless an applicant's immigration status changes to Work or Residence Permit, the applicant's status remains as a visitor, and the application must have an Extension of Stay. If the applicant does not apply for an Extension of Stay, he or she will be viewed as being on the island illegally and will not be given a Dominica visa application form until their status as a visitor is amended.

 

If the applicant qualifies for residency status, they must submit a medical form and checklist. The Extension of Stay on the passport should be entered at the end of the form. A medical doctor should fill out the medical form upon examining the applicant. HIV and chest X-ray tests must be included, and results should be recorded on the medical forms. All required documents must be submitted together with the application, or the application will not be accepted.

 
Documents required when applying for a Residence Permit: 
Dominica visa application forms

 

Medical certificate stating that the applicant is in good health and has not in the past three years suffered from any communicable disease.

 

Two testimonials, one of which should be from the applicant's last employer.

 

Statement of financial position from a reputable banker from the applicant or person accepting responsibility for the applicant.

 

Recent police record

Proof that the applicant has a return ticket to his place of residence or has made a deposit to cover the cost of such a ticket.

 

Two passport-sized photos

Valid passport (must be valid for at least six months)

Application fee – to be paid at the Treasury Department:

 
CARICOM Nationals: EC$250

 

Non-CARICOM Nationals: EC$800

 
Photocopy of treasury receipt as proof of payment of application fee.

 

Letter from applicant's friend/family accepting responsibility for the applicant while in the Commonwealth of Dominica.

 

Marriage certificate

Cover letter from the applicant requesting the permit.

 

Extension of Stay from Immigration Department is required during the period that application is being processed.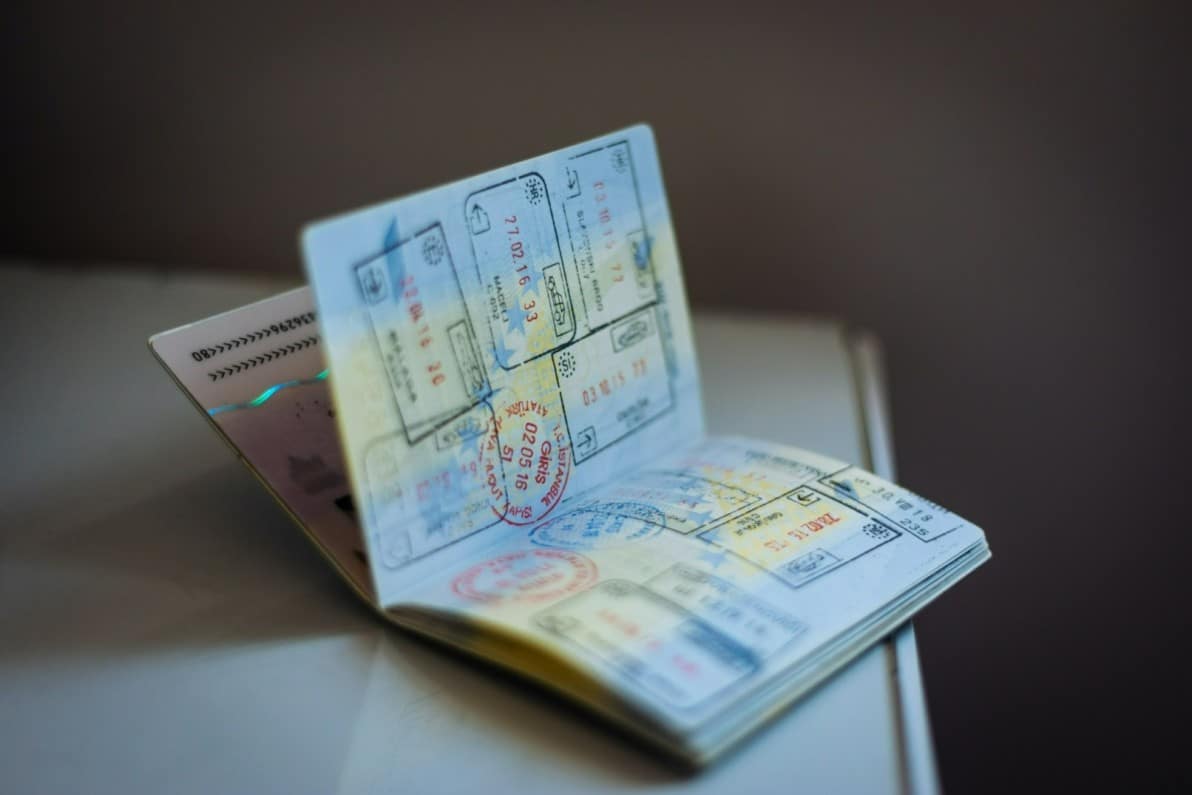 Dominica Citizenship by Investment Program
The Dominican government has run its own Citizenship by Investment Program since 1993, which enables applicants and their immediate family members to quickly obtain citizenship in exchange for a moderate investment. While there are many other passport programs out there, like St Kitts and Nevis's program, Dominica's is considerably advantageous due to its low investment threshold.
Frequently Asked Questions About Dominica Visa Options
Do you need a visa to enter Dominica?
Some nationalities, such as individuals from the United States of America, are allowed to enter into the Commonwealth of Dominica without a visa and stay for a period of up to three months and six months. If you are not from one of these countries, or you wish to stay for a longer period, you will need a tourist visa, residency visa, work visa, or Dominica citizenship to stay in Dominica legally. 
How can I get Dominica visa?
The Dominica visa can be obtained at your nearest Dominica Consulate or Embassy, where your documents (including a bank statement or letter of employment) are typically checked by an appointed immigration officer. For more information related to the specific type of visa you want to apply for, consult the Commonwealth of Dominica Government website. 
Does Dominica require a visa for US citizens?
If you're a US citizen, you can stay visa-free in the Commonwealth of Dominica for up to six months. Afterward, you'll need a residence visa. Dominica citizens must obtain a USA B1/B2 Visa in order to travel to the US. 
What countries can a Dominica passport grant you visa-free travel access to?
With a Dominica passport, international travel can be enjoyed, with visa-free access to over 140 countries worldwide, including Europe's Schengen Area and Turkey to name a few.