Nicknamed the 'nature-island', Dominica has its ample share of rainforest-shrouded volcanoes, hot springs, superb diving spots, and timeless beaches. Whether you're looking to retire, nomad, invest, or simply own a holiday home in Dominica, then this Dominica Visa guide is for you. Stick around as we unpack each visa option in detail to suit your every immigration need.
Key topics covered:
Why immigrate to Dominica

Key Dominica visa options for expats, including Dominica's Investor Visa Program

Dominica visa requirements and application process
And more!
Why Dominica?
Dominica is well renowned for being a nature island, enjoyed by outdoor enthusiasts, retirees, and individuals who appreciate a slower pace of life. The entire country is about the size of Singapore and fewer than 75,000 people live on the island. Dominica has an interesting cultural backdrop of African, indigenous, French, and Chinese inhabitants, with English being the official language, along with the French dialect, Creole. 
Dominica is also considered one of the happiest places in the world to live, with a great balance of life, work, and rest. With all these attractions, it's understandable then why increasingly expats choose to call this country home, with a growing number of Americans relocating to Dominica. And when it comes to Dominica's immigration law, it's certainly easy for newcomers to settle down here. 
Dominican citizens enjoy the following benefits:
Opportunity to live in paradise, with a safe and stable political climate and low crime rates

A

Dominica passport

provides visa free travel access to over 140 countries worldwide including Europe's Schengen Area, the United Kingdom, Hong Kong, Malaysia, Singapore, and Turkey.

Dual citizenship is recognized so there's no need to renounce your current citizenship. 

There is no wealth, gift, inheritance, or capital gains tax in the country

English is the official language so getting by is easy

Tourism-based economy with the potential to establish a profitable business in the financial services and agriculture sectors 

Opportunity to own a second home and rent it out seasonally, thanks to a bustling tourism scene

Dominica's prestigious citizenship by investment program offers the opportunity to own a Dominica passport in as little as three months

Seamless citizenship application process taken care of by your nearest Dominican embassy
Dominica Visa Options
So you're set on either visiting or moving to Dominica, what comes next? In this section, we're going to walk you through the different visa options pertaining to your unique needs, as set forth by the Dominica immigration authorities.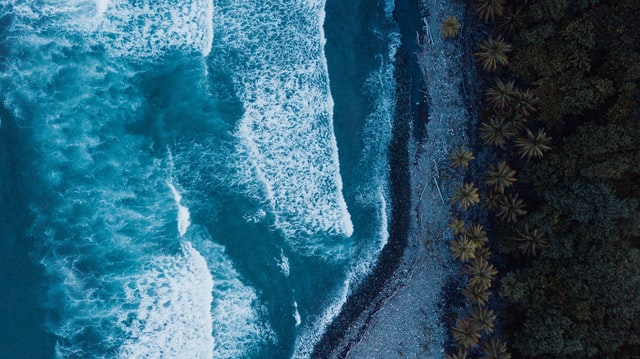 Tourist visa
Citizens must have a valid passport to enter Dominica. No visa is required for the first 21 days in Dominica. If expats wish to stay longer, they need to apply and pay for an extension of stay through the Dominica Immigration Department. Certain passport holders like US citizens have the right to stay visa-free in Dominica for a period of up to six months, provided that they show an onward or return ticket, confirmation of accommodation, and can show evidence of their ability to financially sustain themselves with sufficient funds in their bank account. Note, it's illegal to work on a tourist visa.  The tourist visa can be obtained at your nearest Dominica embassy.
Dominica Visa- Citizenship
Dominica citizenship grants you the right to live and work in Dominica indefinitely. Citizenship can be obtained in numerous ways, either by birthright/parentage, marriage, or virtue of residence.
Dominica Citizenship by Investment
The Dominican government runs its own citizenship by investment program since 1993, which enables applicants and their immediate family members to quickly obtain citizenship in exchange for a moderate investment. While there are many other passport programs out there, like St Kitts and Nevis's program, Dominica's one is considerably advantageous, given its low investment threshold. For a minimum investment amount of $100,000 into Dominica's Economic Development Fund or a minimum investment of $200,000 in approved real estate development, a single applicant can obtain a Dominica passport in three months. Dominican passport holders enjoy visa-free travel to over 140 countries worldwide including Europe's Schengen Area.
Would you like to learn more about what it takes to obtain Dominican citizenship? For further details, check out our Dominica citizenship by investment here.
Temporary and Permanent Residency Visas
To apply for residency and obtain a valid visa, you must have a solid reason to do so, either because you're investing in Dominica's economy, or have work lined up. Your passport must also be valid for at least six months to obtain a valid visa. To gain permanent residency in Dominica, you must initially hold a temporary residency permit of one year and must renew it annually for five consecutive years.
Also, permanent residence is only granted at the discretion of the Minister for Foreign Affairs, Immigration, and Labour.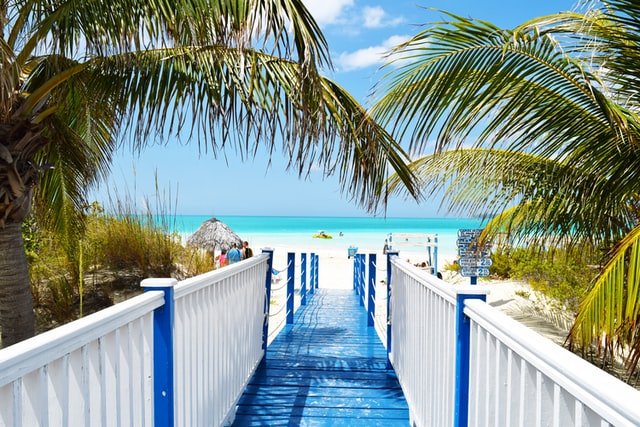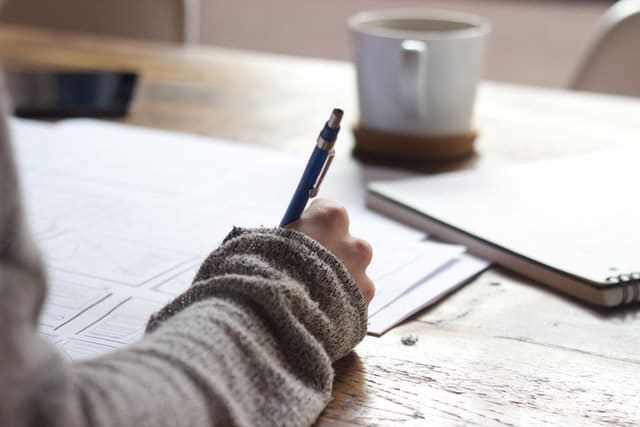 Work permit
A work permit enables you to work and reside in Dominica, as long as your permit is valid, of course. A Dominica work permit can even help you obtain residency, as long as your work contract is valid for six months or longer.
This type of permit can be renewed each year, and it's recommended to have the job lined up before your arrival. 
Business Visa
In order to be eligible for a business visa, you must show that you're a genuine traveler that needs to conduct business in Dominica and that your intent isn't to seek permanent work opportunities while there.
You must also have an open invitation from a genuine company located in Dominica to apply for a business visa. For more information, consult your nearest Dominica embassy.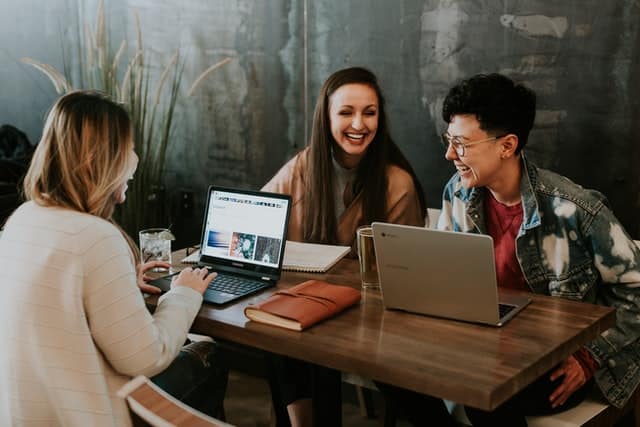 Dominica Visa Application & Requirements
The process of applying for the Dominica visa depends on what immigration route you opt for. Below, we uncover the requirements to obtain either residency or citizenship in the Commonwealth of Dominica.
How to apply for a Dominica Residence Permit
Any individual who requests a residence permit must first produce their passport (with a validity date of at least six months before expiring).
Note then the following Dominica visa requirements for residency:
Extension of Stay must be sought from the Immigration Department and recorded in the passport. Unless an applicant's immigration status changes to Work or Residence Permit, the applicant's status remains as a visitor, and the application must have an Extension of Stay. If the applicant does not apply for an Extension of Stay he/she is on the island illegally, and will not be given a Dominica visa application form until his/her status as a visitor is amended.

If the applicant qualifies for residency status, then they must submit a medical form and checklist. The Extension of Stay on the passport should be entered at the end of the form. A medical doctor should fill out the medical form upon examining the applicant. HIV and chest x-rays tests must be included and results should be recorded on the medical forms. All required documents must be submitted together with the application, otherwise, the application will not be accepted.
Documents required for applying for a Residence Permit:
Dominica visa application Forms

Medical certificate stating that the applicant is in good health and has not in the past three years suffered from any communicable disease.

Two testimonials, one of which should be from the applicant's last employer.

Statement of financial position from a reputable banker from the applicant or person accepting responsibility for the applicant.

Recent police record.

Proof that the applicant has a return ticket to his place of residence or has made a deposit to cover the cost of such ticket.

Two passport sized photos.

Valid passport (must be valid up to six months).

Application fee – to be paid at the Treasury Department:

CARICOM Nationals: EC$250.00

Non-CARICOM Nationals: EC$800.00

Photocopy of treasury receipt as proof of payment of application fee.

Letter from applicant's friend/family accepting responsibility for the applicant while in the Commonwealth of Dominica.

Marriage certificate.

Cover letter from the applicant requesting the permit.

Extension of Stay from Immigration Department is required during the period that application is being processed.
How to apply for Dominica citizenship 
Dominica visa requirements for citizenship
Completed application forms (available at the Labour Division, Ministry of National Security, Labour and Immigration)

Letter addressed to Minister for Foreign Affairs, Immigration and Labour requesting citizenship
Documents required for Dominica citizenship:
Police Record

Birth Certificate

Four (4) passports sized photos

Medical certificate including HIV test

Bank statement/recommendation from banker

Marriage Certificate

Two testimonials

Application fee of  EC $250.00 to be paid at the Treasury Department

Treasury receipt as proof of payment of application fee

Recent copy of work/residence permit

Copy of the bio data page of passport and the pages with date of issue and expiry date

EC $20 stamps* for application forms

** Oath of allegiance

** EC $20 adhesive stamps* for oath of allegiance

* Stamps are available for purchase at the General Post Office in Roseau and at its branches.

** If the Honourable Minister for Foreign Affairs, Immigration and Labour approves the application the applicant is required to: 

Take an oath at the Registry

Pay registration fee of  EC $2000.00 at the Treasury Department
For more information, consult the Dominica government site.
Frequently Asked Questions About Dominica Visa Options
Do You Need a Visa to enter Dominica?
Yes, you'll either need a tourist visa, residency visa, work visa, or Dominica citizenship to legally stay in Dominica.
How Can I Get Dominica Visa?
The Dominica visa can be obtained at your nearest Dominica consulate or embassy, where your documents are typically checked by an appointed immigration officer. For more information, consult the Dominica government website.
Does Dominica Need Visa for the USA?
 If you're a US citizen, you can stay visa-free in Dominica for up to six months. Afterward, you'll need a residence visa.
What countries can a Dominica passport grant you visa-free travel access to?
With a Dominica passport, international travel can be enjoyed, with the opportunity to visit visa-free over 140 countries worldwide, including Europe's Schengen Area, Turkey, and the United Kingdom, to name a few.